Happy Saturday, it's time for another Smart Cookie Saturday! Today I am sharing a sneak peek of one of my favorite cookies in Smart Cookie! I can't thank my friends, family and readers enough for all of the enthusiastic support for Smart Cookie! It is SO amazing to have others share in the excitement about this book. It's been really hard to create all these fun cookies and not be able to share them immediately with everyone. As a blogger I get to create recipes and share them in a very short time span, but with the book some recipes were created over 18 months ago! It's been like keeping a big secret, for a long time and I am SO ready to share it all!
Smart Cookie is all about transforming store bought cookies into amazing treats. Only one recipe in the book requires turning on your oven (and you only use it for a few minutes!). This book focuses on the decorating fun with cookies, letting you leave the baking to the bakeries. You can certainly bake up your own cookies to use, but the great thing about Smart Cookie is that you don't have to, you can skip that step and go a semi-homemade route, and still have whimsical, fun and downright adorable cookies to share with your friends and family.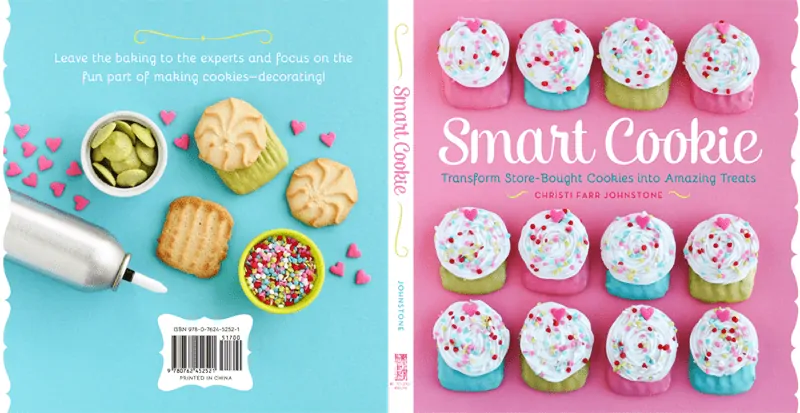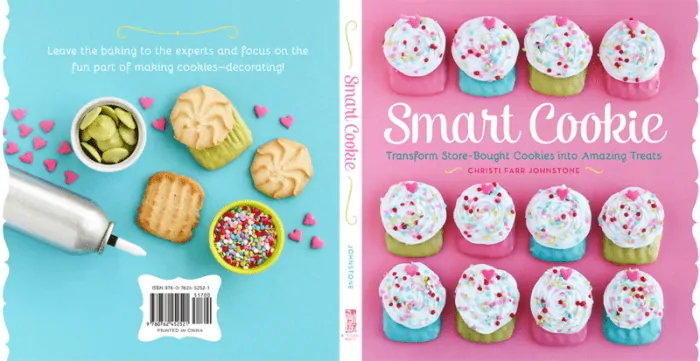 One of my absolute favorite chapters in the book is called "Desserts In Disguise". It is full or cookies made to look like a variety of other desserts. You can see some of the Cupcake Cuties on the cover and back of the book. Using some Pepperidge Farm Cookies, candy melts, frosting and sprinkles, you can take these lovely little buttery cookies and decorate them to look like cute little cupcakes.
One of my absolute favorite cookies in the entire book is the Lovely Little Layer Cake. I think I made these in at least six different varieties, they are just so fun, so simple and absolutely delicious.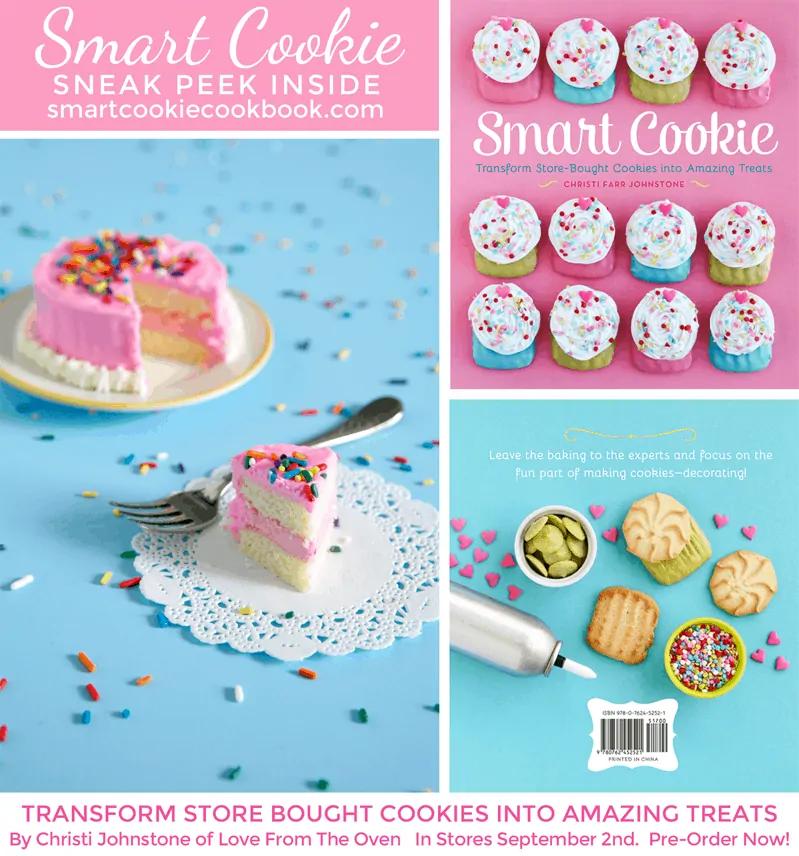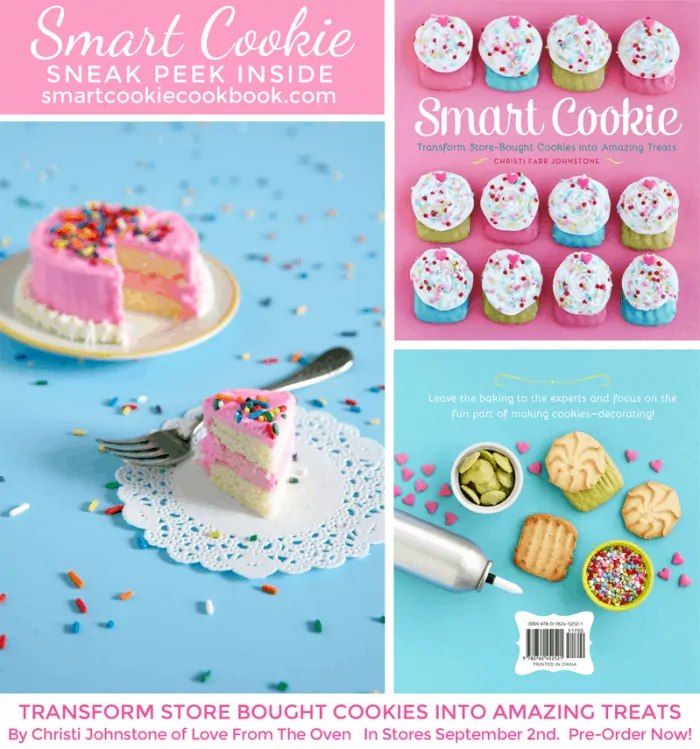 In the book you see a Lovely Little Layer Cake that would be perfect for a birthday, with it's pretty pink party frosting. But using different cookie flavors, different frostings and different sprinkles or toppings, you can create a variety of completely different Lovely Little Layer Cakes. Here's a variation that is not shown in the book, a Red Velvet Lovely Little Layer Cake. See how using a different flavor cookie and frosting gives you a totally different look? This is seriously one of my favorite cookies, it is SO simple, so delicious and so customizable. And you can whip these up in no time.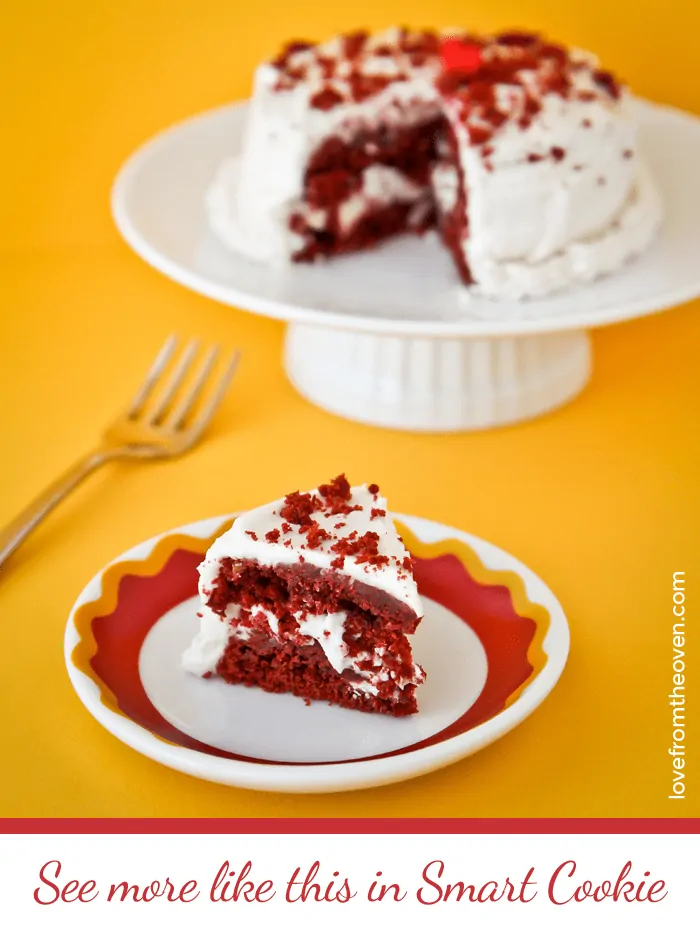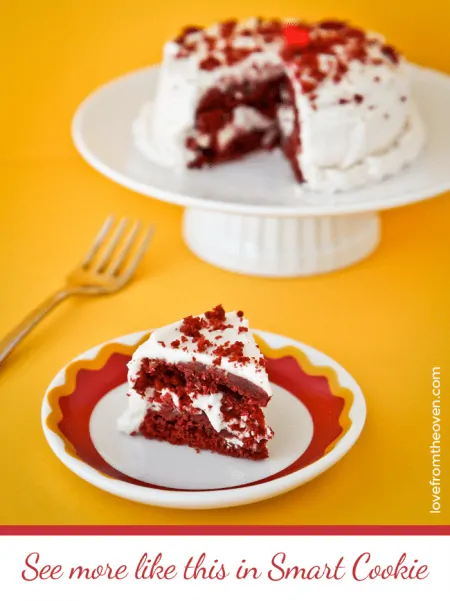 To pre-order your copy of Smart Cookie, click
on these links to either Amazon or Barnes & Noble.
IF YOU PRE-ORDER, SAVE A COPY OR SCREEN SHOT OF YOUR DIGITAL RECEIPT! Next week I will have info on the special giveaway I have for those who pre-order early. As a way to say THANK YOU I will have 100 personalized autographed bookplates to send out (so if you are buying a book as a gift, I can even put a special note in for your gift recipient!), which can be placed in your book. Out of those 100 people, three people will be randomly selected to win a Smart Cookie Sweet Stuff package. I'm collecting fun goodies that I love, and hope you will too, for these Sweet Stuff packages. Check out the adorable aprons I picked up this week. In case you want to get your hands on one immediately, I found the ones I bought at TJ Maxx.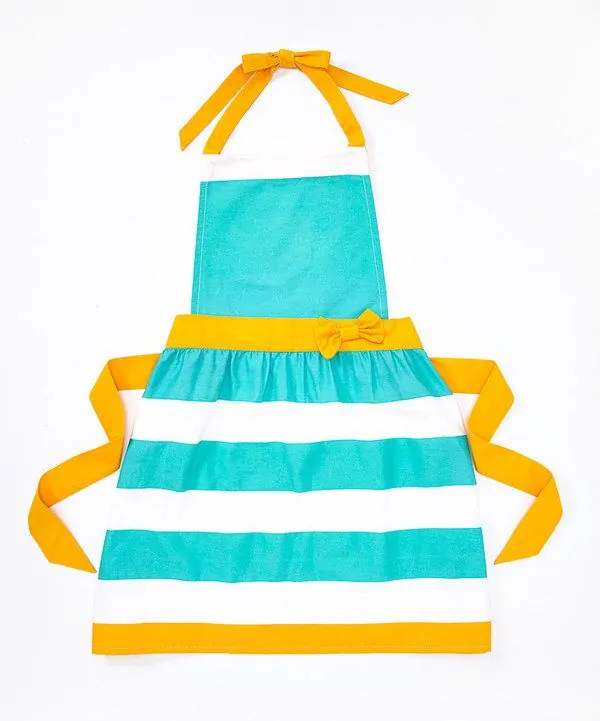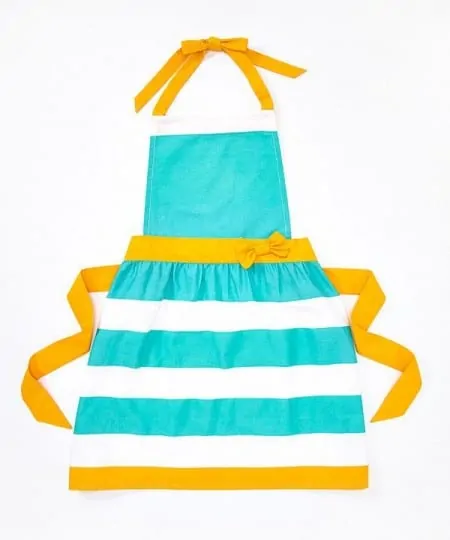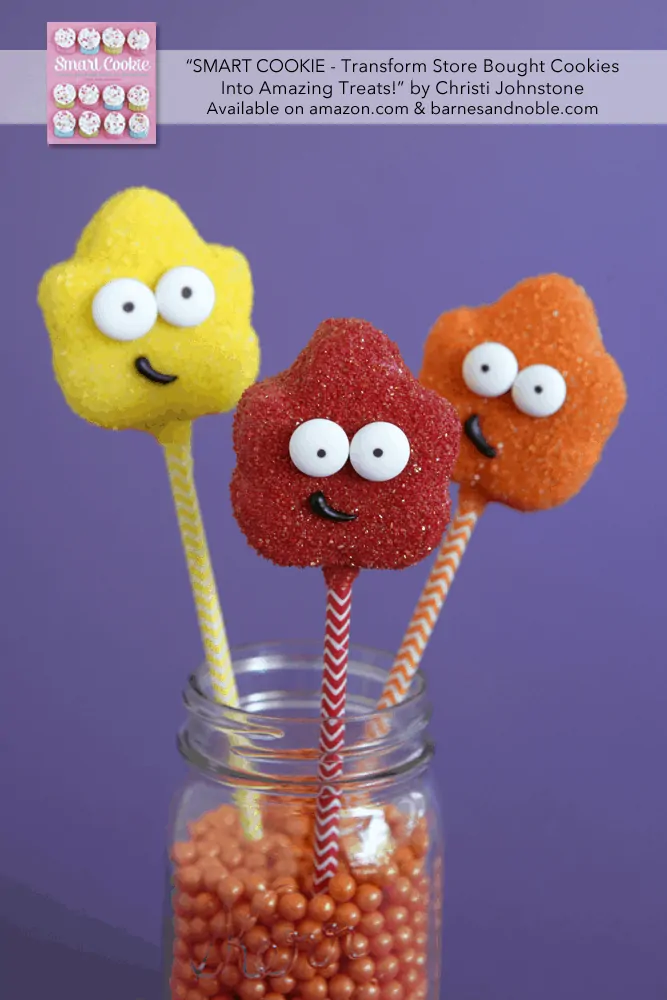 Have a sweet weekend!
Lovely Little Layer Cake Photo by Allan Penn.