A little bit of excitement here at Love From The Oven this week, I received my first advance copy of my book, Smart Cookie.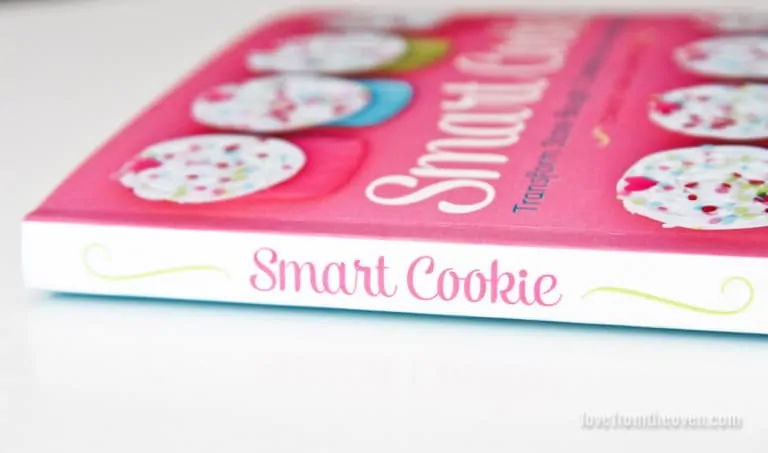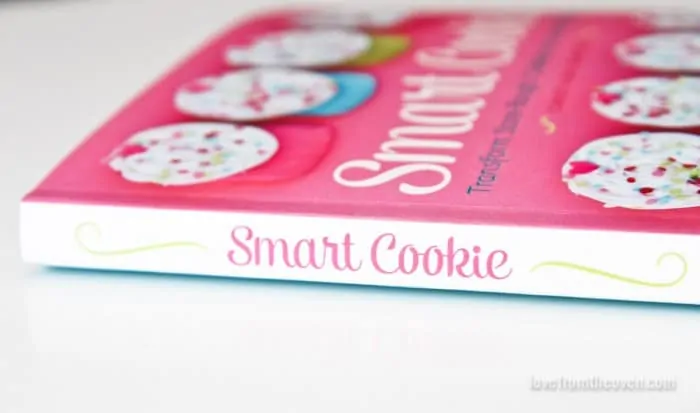 Eeek! That's a book. With my name on it! Smart Cookie Cookbook!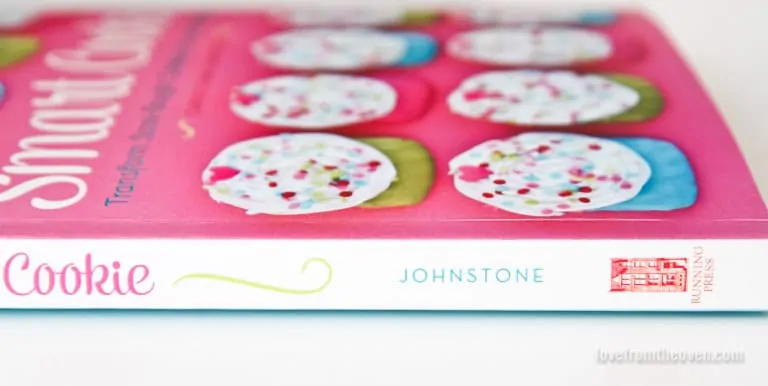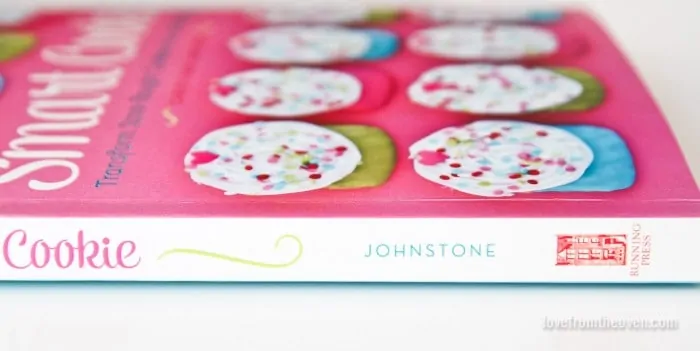 Talk about crazy! Even though I've been working on it for a long time, having the actual book in my hands is really surreal.
So what is Smart Cookie Cookbook all about?
Smart Cookie is all about transforming store bought cookies, from the grocery store shelves or the bakery, into fun, whimsical and adorable treats. Don't worry, if you want to make your cookies from scratch, you totally can, but Smart Cookie gives you a way to whip up amazing treats for your friends and family, and just focus on the decorating, without the baking.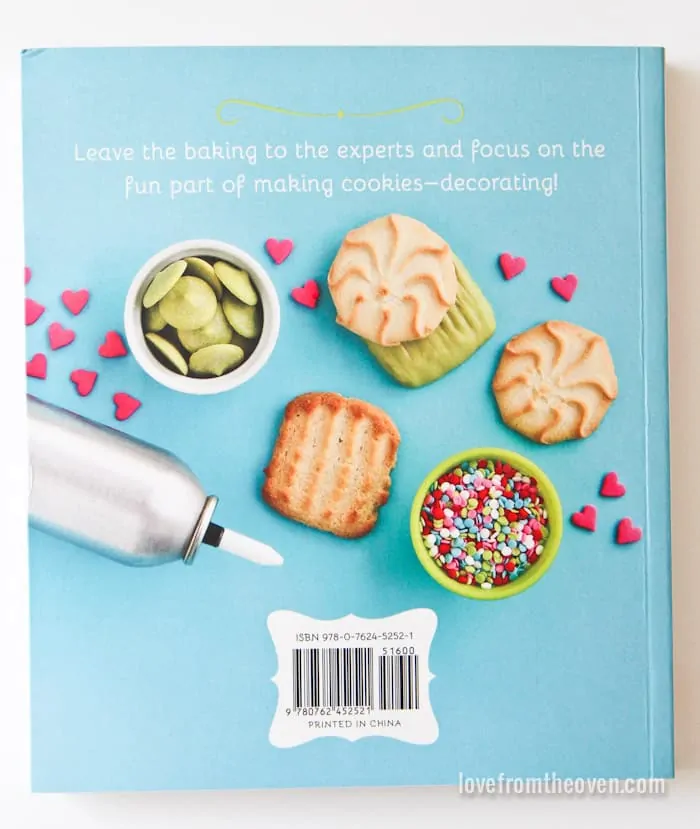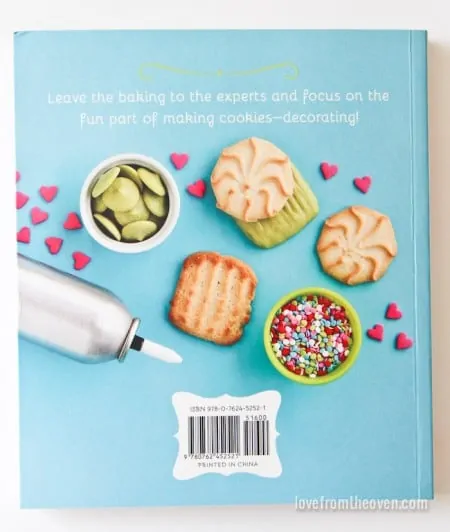 This book is all about keeping it simple. No complicated techniques. No crazy equipment. It was very important to me to keep the projects in this book simple and FUN. Anyone who has followed my blog for a while knows that I am not a master cookie or cake decorator by any means. Smart Cookie takes cookies, candies, frostings and sprinkles that you are probably already familiar with and combines them in fun and creative ways.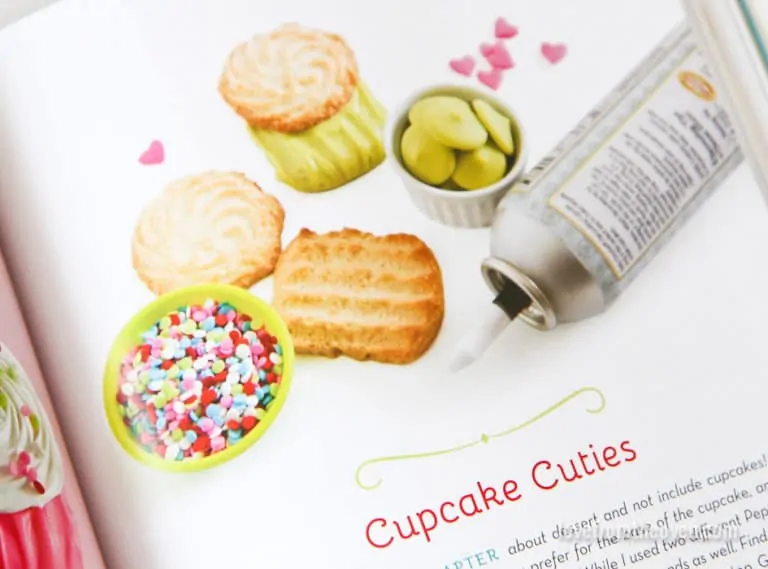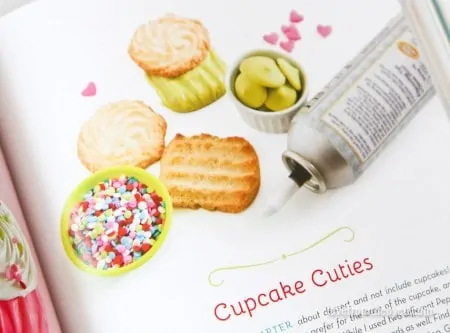 Smart Cookie is not about just frosting sugar cookies, it uses all kinds of cookies! Seriously, my house was FILLED with every cookie imaginable while I was writing this book. It was fun to find new cookies and rediscover some of my old favorites from childhood. Just some of the cookies used in this book include… chocolate chip cookies, Nutter Butters, Oreos, Nilla Wafers, Pecan Sandies, shortbread cookies, Lofthouse Cookies, Lorna Doone, Taffy Cookies, sugar wafers, Vienna Fingers, English Tea cookies, graham crackers, Fudge Stripes, Pirouettes, red velvet cookies, chocolate chocolate chip cookies and more. It's FULL of cookies!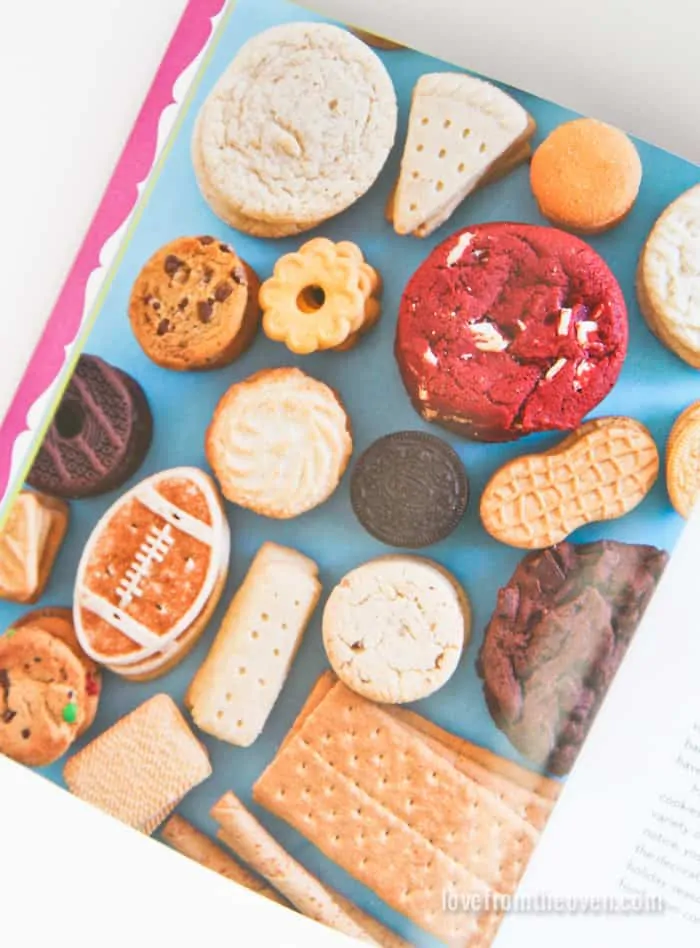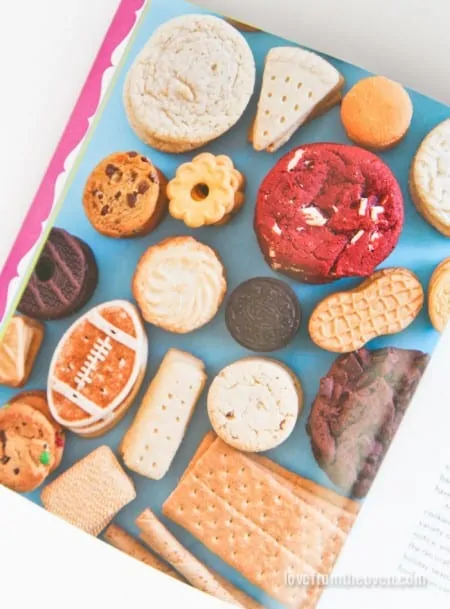 When I say my house was full of cookies and candies, I'm not joking! Here are some of the photos I shared on Instagram while I was working on Smart Cookie…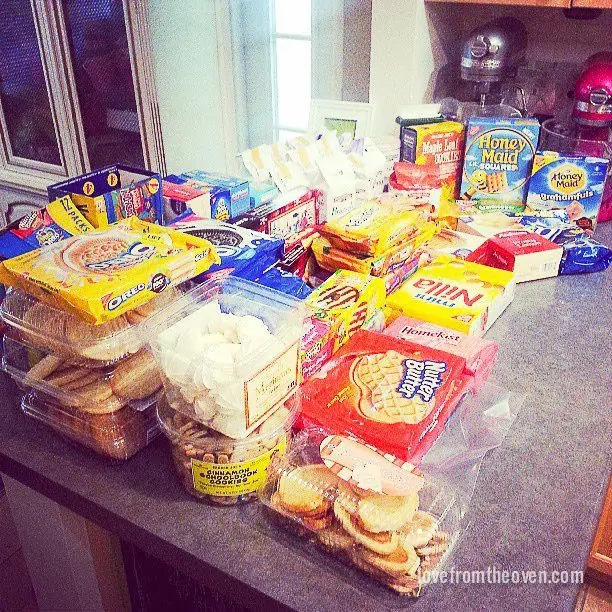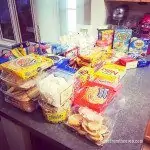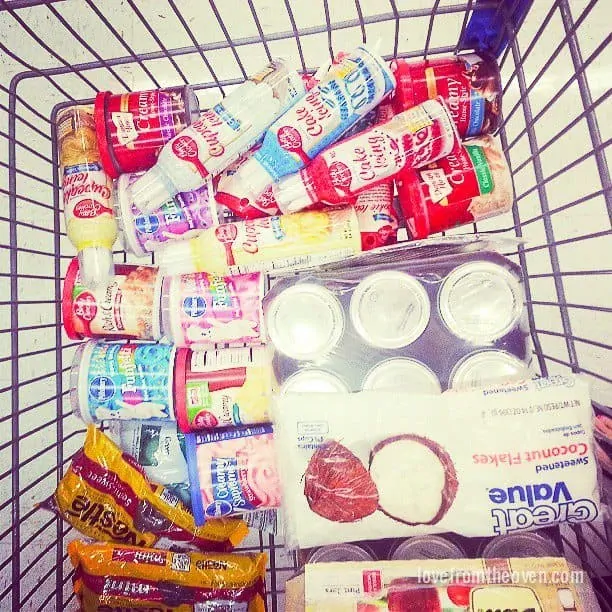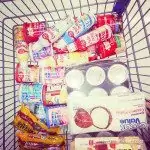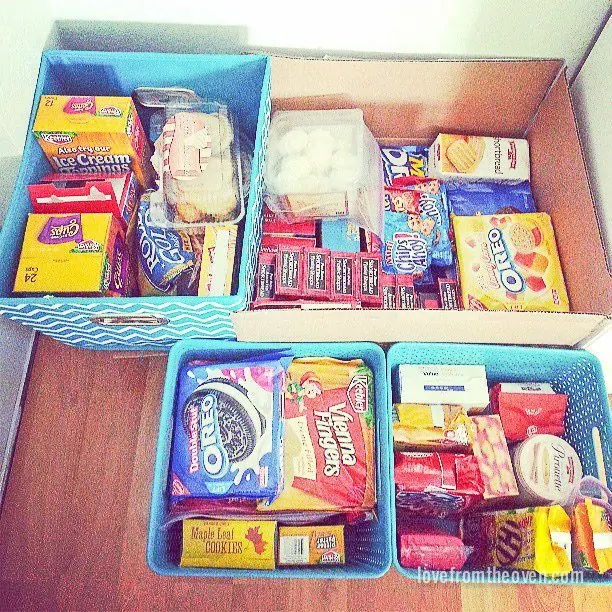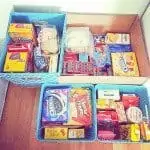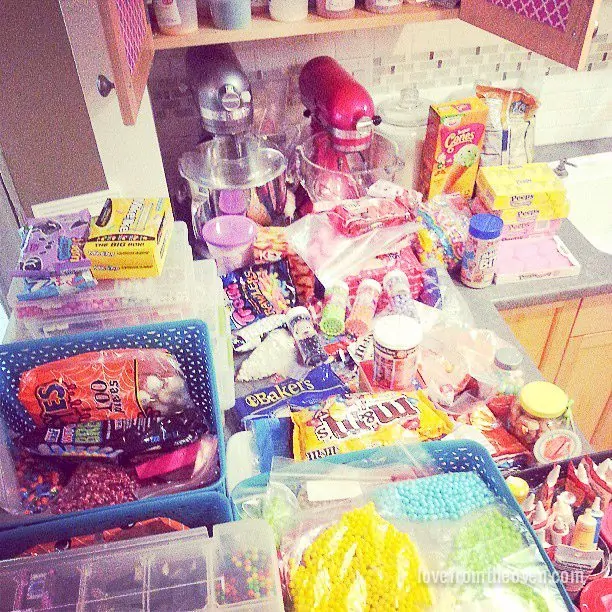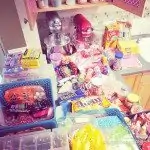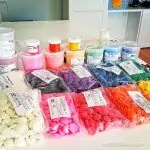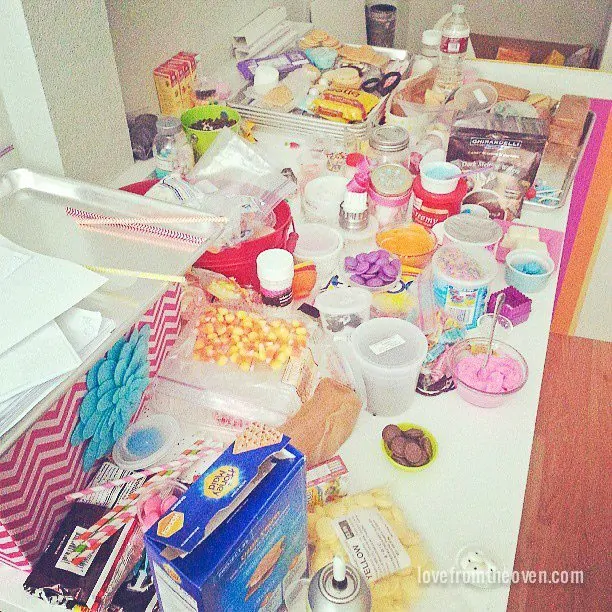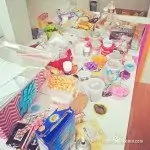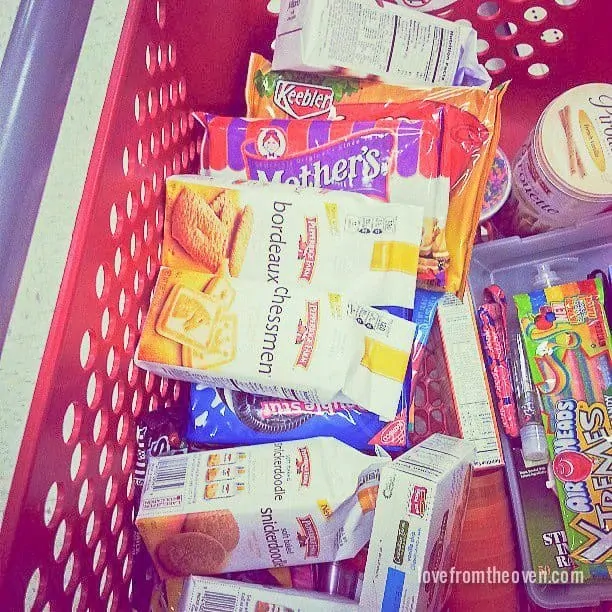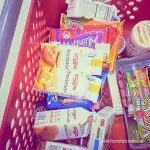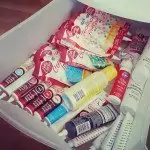 Cookies and candies and frostings, oh my! I felt a little like Willy Wonka for a few months. It's packed full of fun, color, whimsy and happiness.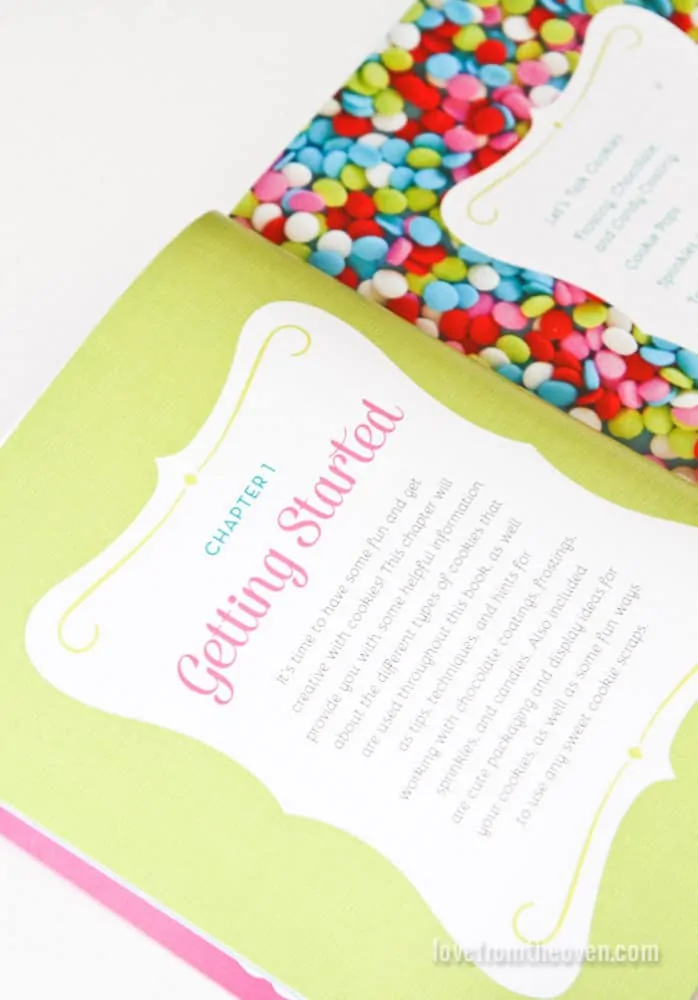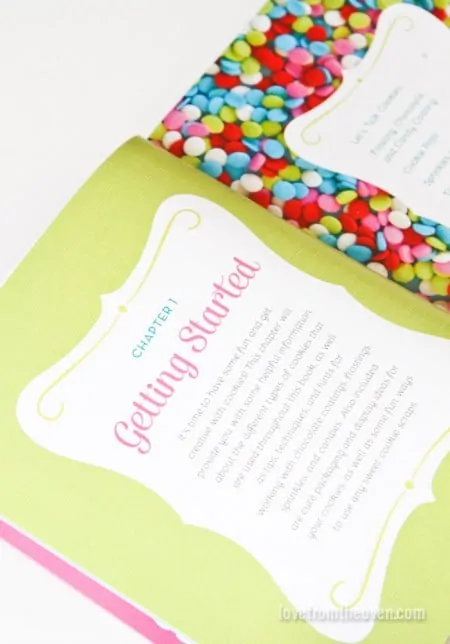 I started working on the proposal for Smart Cookie back in January of last year. That's January, 2013. 18 months ago. It's been a long journey. This time last summer I was up to my eyeballs in cookies, candy, frosting and sprinkles. In September my agents from Hollan Publishing flew out to Phoenix to photograph all fifty projects. THAT was one heck of a crazy week. While a few of the photos in the book are mine, most are by the very talented (and amusing) Allan Penn, who wears the hat of both photographer and agent. I am so happy with how Smart Cookie turned out. My art director really did an amazing job of taking the text and photos and weaving them into a gorgeous book.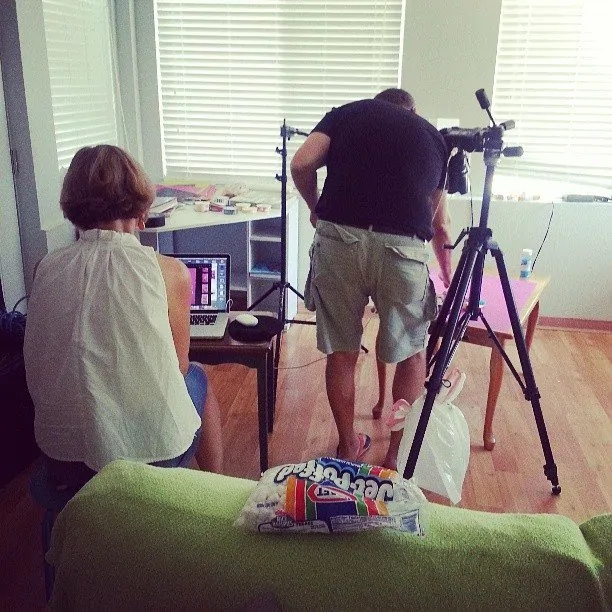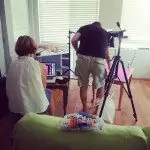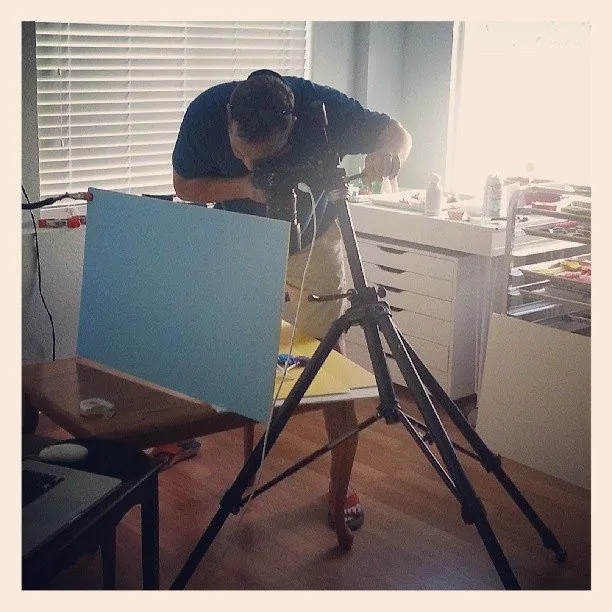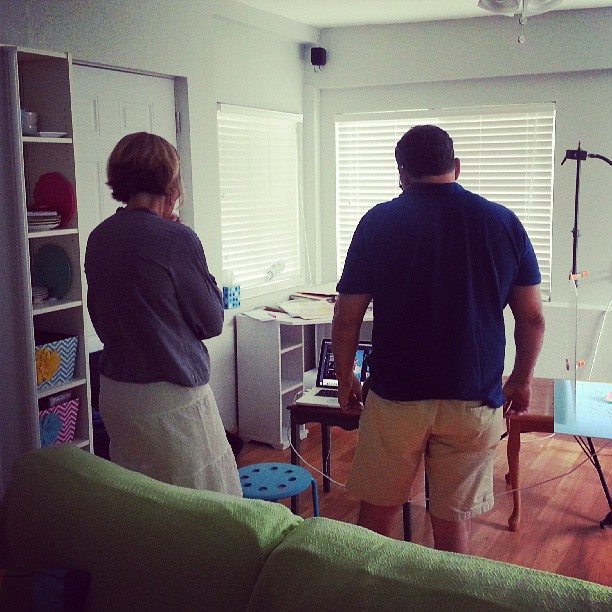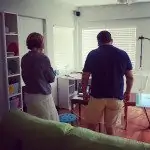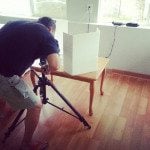 I can't wait for people to see it! So far my husband, kids, mom, dad and his girlfriend have seen it, that's it! I won't lie, it's pretty awesome to get to show your parents the book you wrote. While my career has been pretty diverse (marriage and family therapist, turned jewelry designer, turned blogger and recipe developer), my journey started as a journalism student at the Walter Cronkite School Of Journalism at Arizona State University. Writing and telling stories through photos was my dream. So this is a bit of a full circle moment. 🙂
Here are a few more SMART COOKIE COOKBOOK details for you…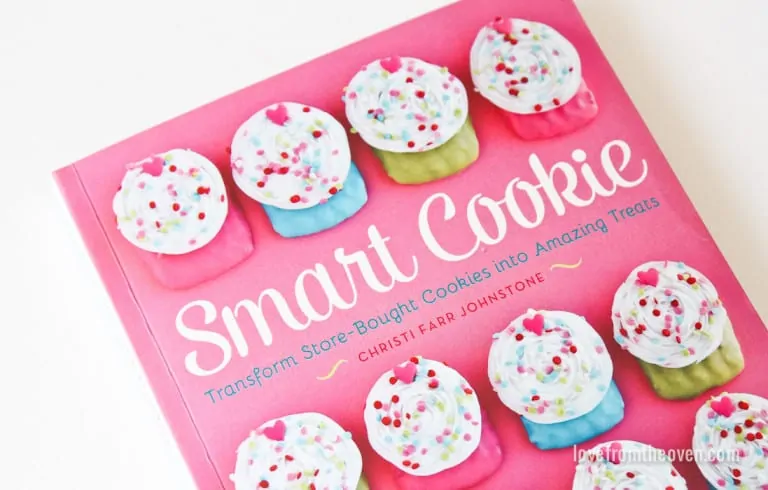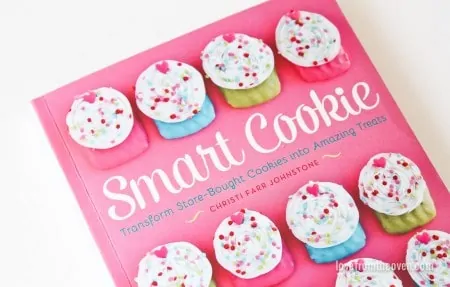 Smart Cookie includes 50 fun cookie recipes/projects. Each recipe includes full color photos of not only the end result, but also the ingredients that you use.
Smart Cookie has projects for all kinds of occasions from holidays to birthdays, graduations, engagements, weddings to new babies. It has cookies perfect for every season, cookies that are perfect for kids and fun party themes, things like sports, dance, school, princesses, music, robots. It even has lots of cute critters. My favorite chapter might be the one where I decorate cookies to look like other desserts!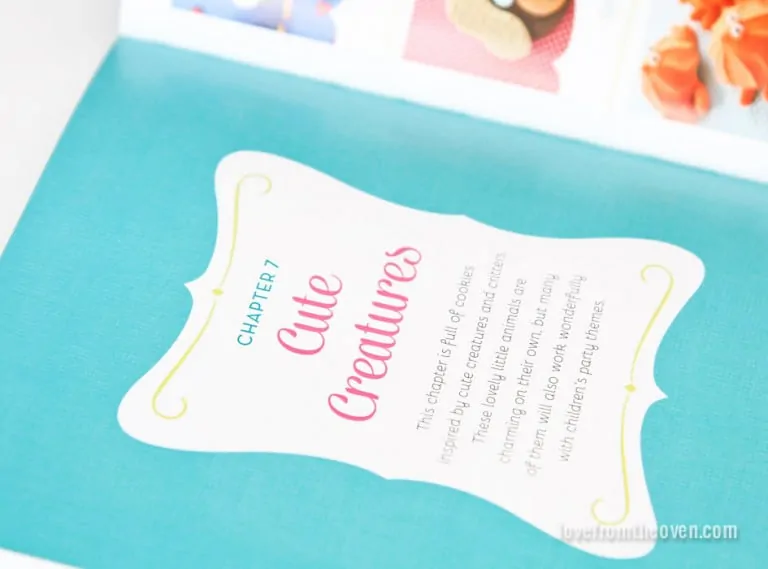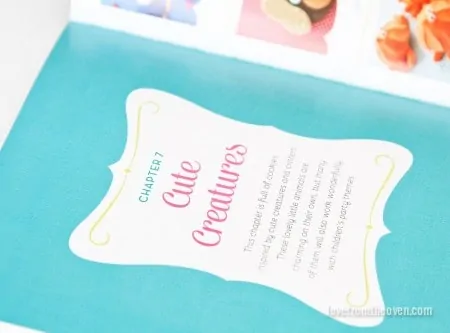 Smart Cookie gives you lots of tips and pointers on different types of cookies, frostings, chocolates and candies. I make alternate suggestions throughout the book for ways to switch things up. I'll give you ideas for packaging up your treats, tell you where I find my baking supplies and even give you some fun ideas for using any cookie scraps that you might have leftover.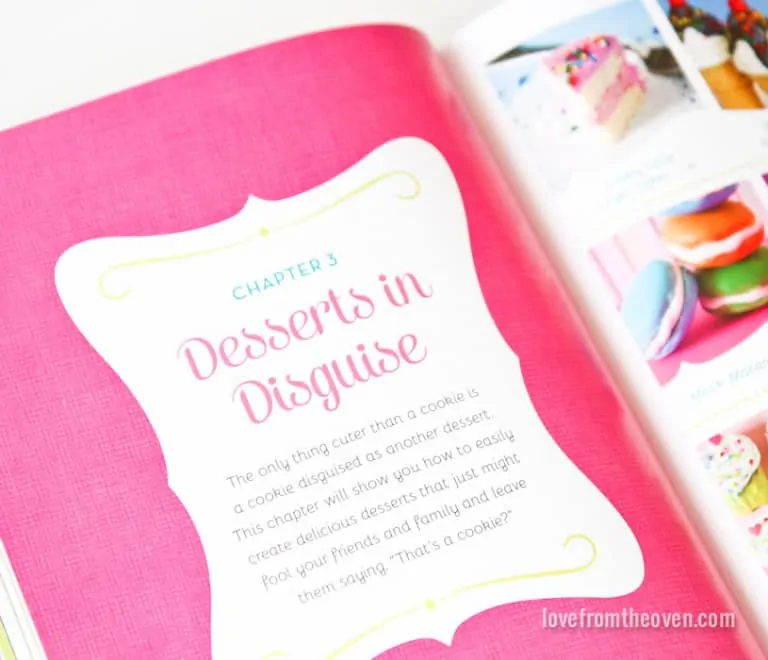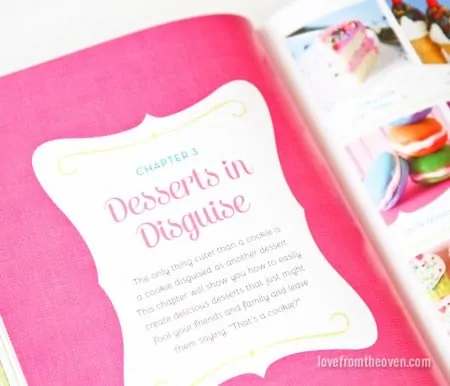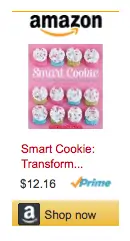 Smart Cookie will be released on September 2nd.
Smart Cookie is available for pre-sale on Amazon right now, click here! You can order now to get the best price and have it delivered to your doorstep the moment it is released.
I'm still working out the logistics, but if you pre-order Smart Cookie, hold on to your digital receipt. I be sending out signed book plates to the first 100 people who pre-order Smart Cookie, but I also am putting together a fun giveaway for five of those people (selected at random) who will get a fun filled goodie box as well. I hope to have more details next week for you on that!
Saturdays for the next few months will be Smart Cookie Saturdays here at Love From The Oven. I will be sharing more details about the book, more sneak peaks and previews, info on the signed book plates and giveaway and I will also be sharing some new cookie creations that are not in the book.
You can also follow along on Instagram where I share fun things throughout the week as well.
I can't wait to share SMART COOKIE with you! Have a sweet Saturday!