After making my Sparkle Star Cupcakes earlier this week, I just couldn't resist making some fun Sparkle Star Marshmallow Pops as well.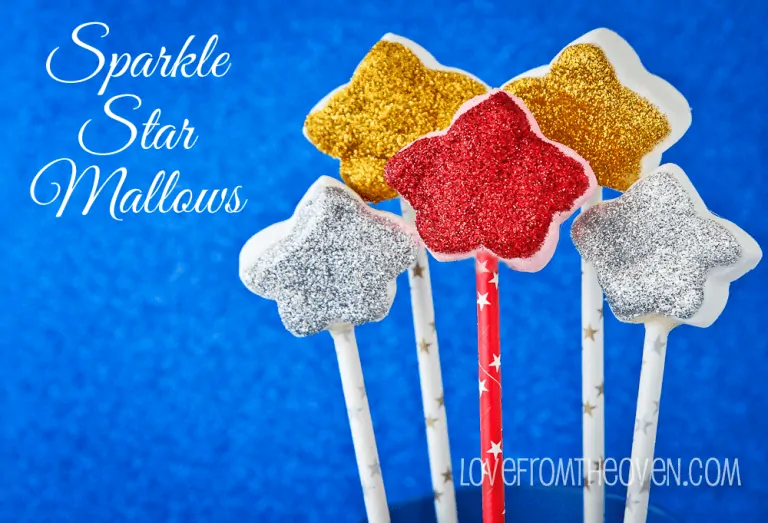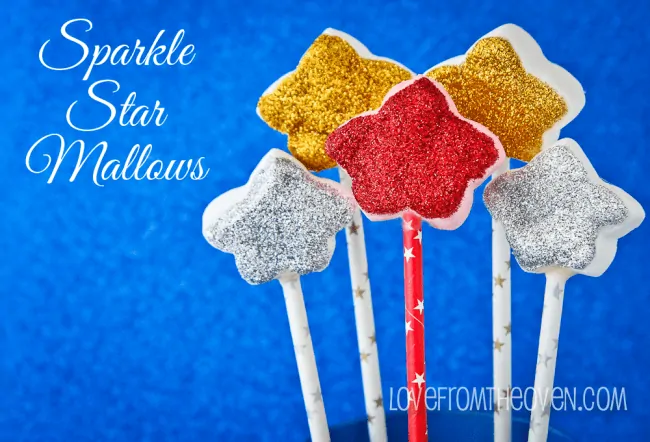 These are so fun and SO easy. All you need are your Jet-Puffed Star Mallows, some sweet paper straws (I get mine from Sweets & Treats Boutique), corn syrup and some disco dust. I also use a bit of white chocolate coating to help secure my marshmallows to the straws, but you can probably get by without it if you want.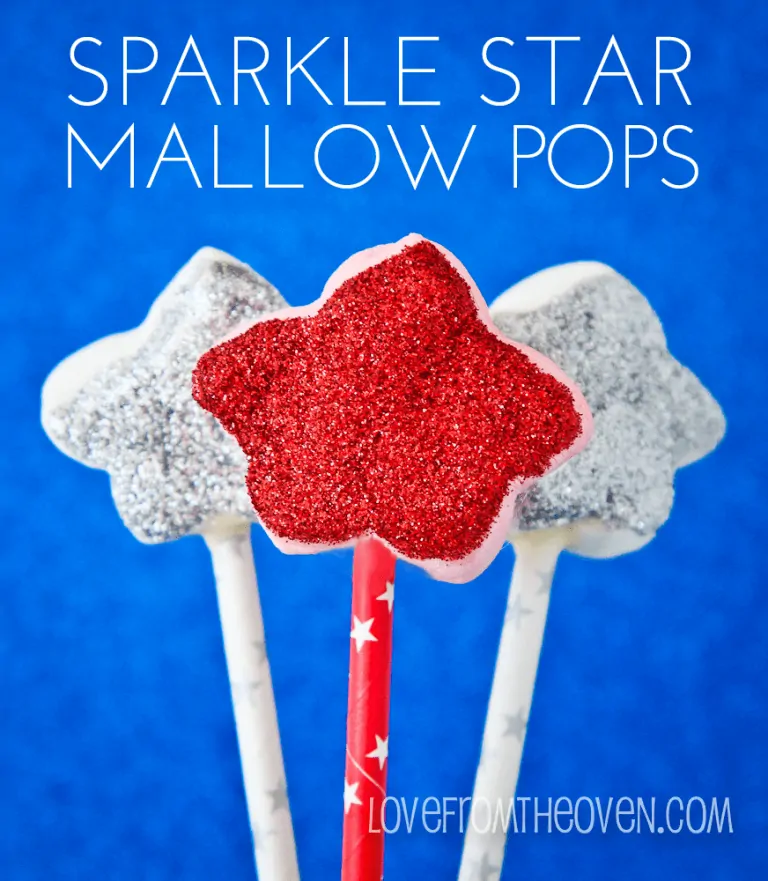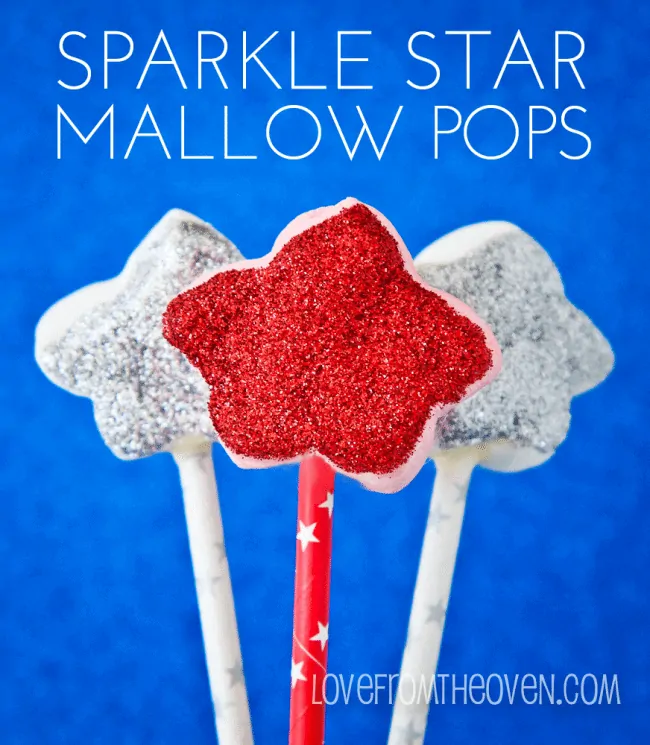 You can see step by step how I made these in this post. For this "pops" version do not cut your straws.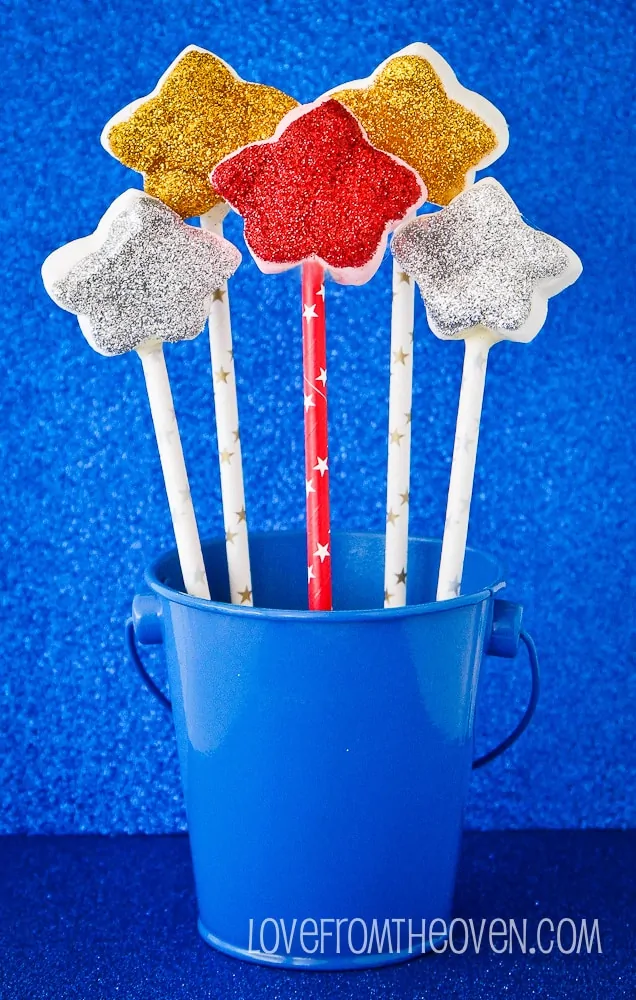 Put some into a cute little container (I get most of mine in the Target dollar section or at Hobby Lobby) and you have a darling sparkly centerpiece for the 4th of July. This would be so cute on a dessert table, or anywhere. I think the gold version might be my favorite. These would also be darling little magic wants for a princess party. 🙂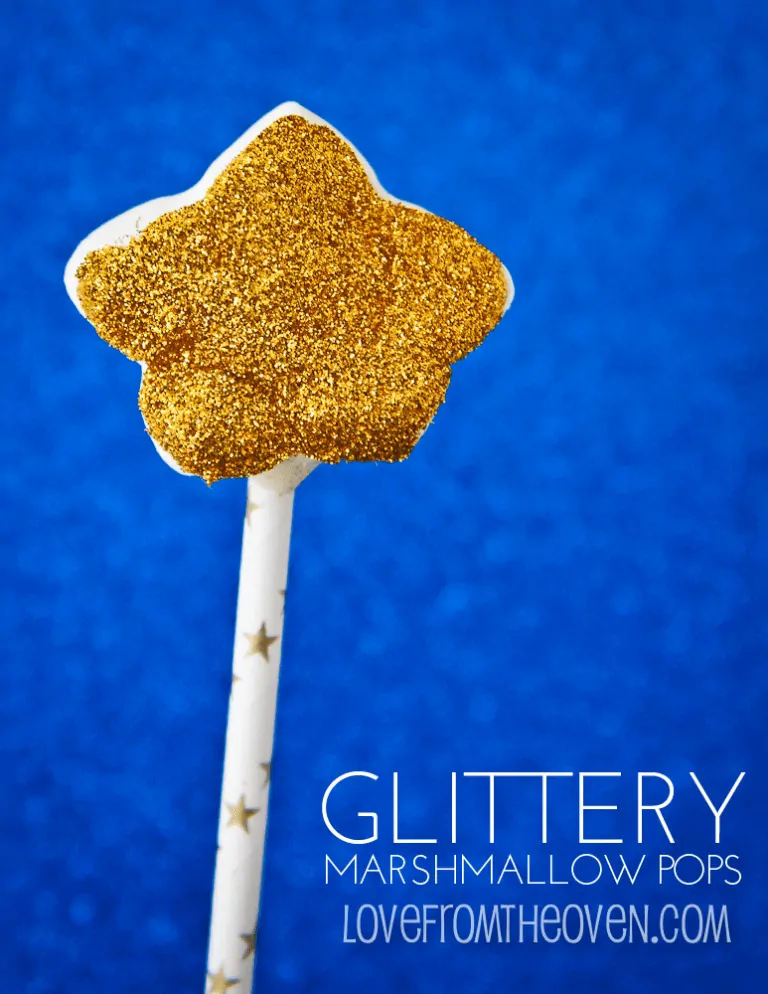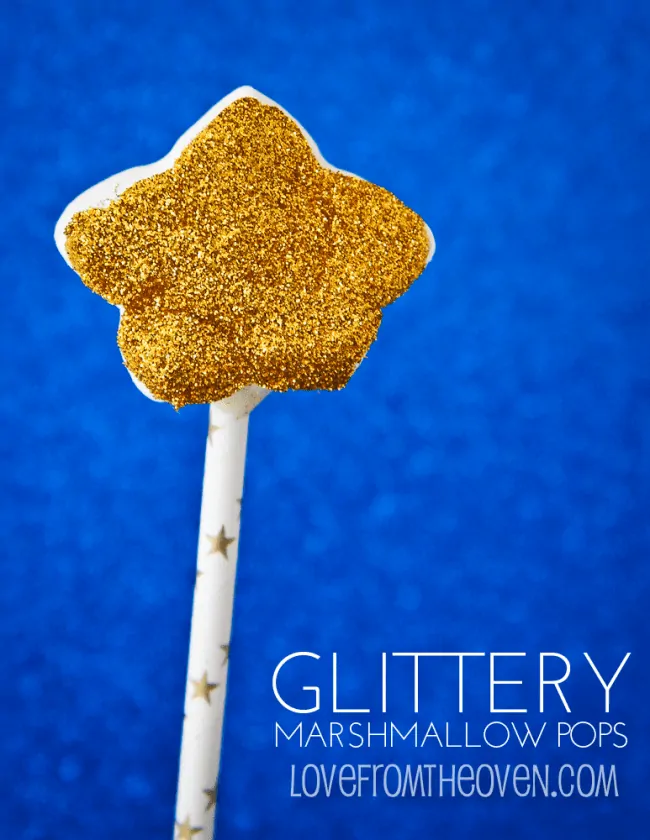 If you want to make a version that is a bit more tasty, you can absolutely use sprinkles in place of the glitter. Sanding sugar is probably my favorite sprinkle for something like this.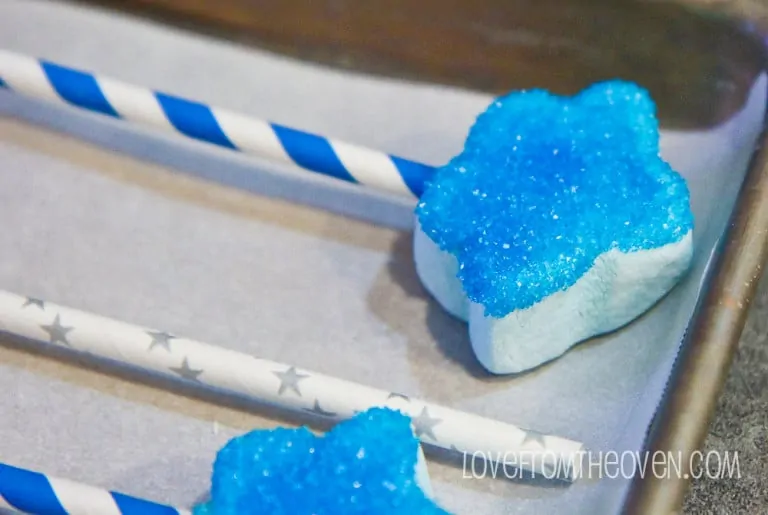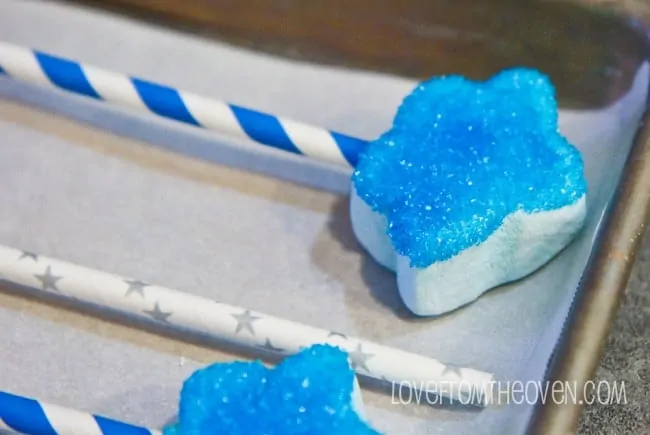 But if you want to go with the sparkly glitter look, Disco Dust is going to be the way to go.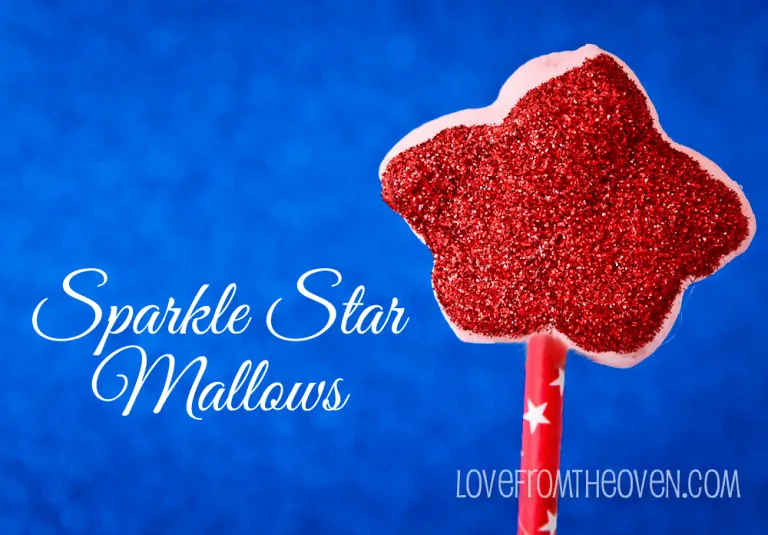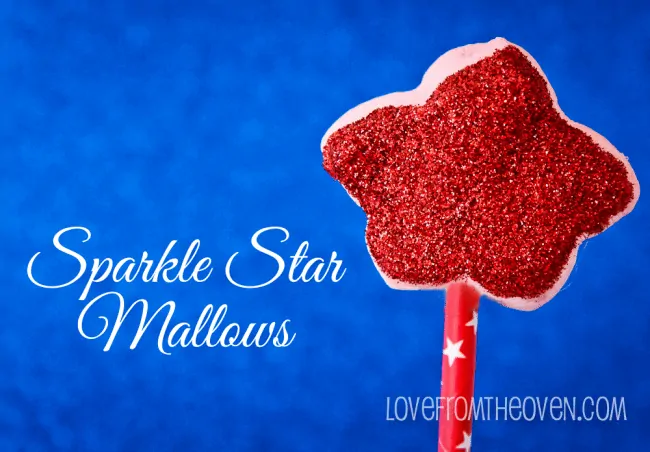 So festive and fun!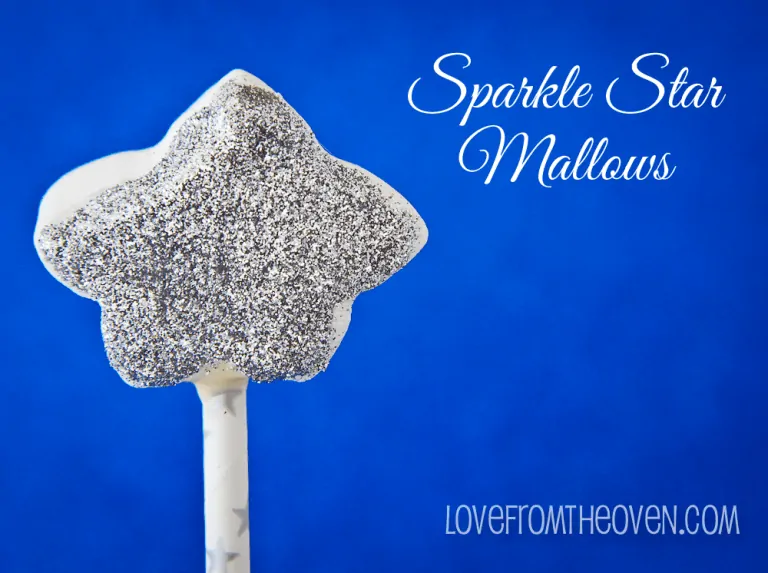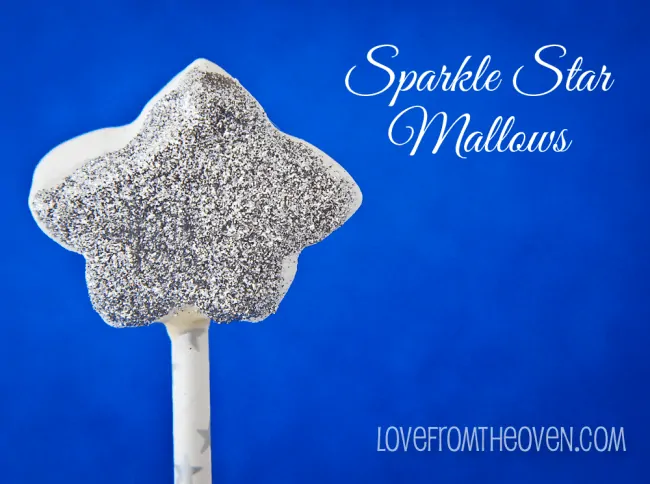 Don't forget to check out how you can use these with your cupcakes. Have a sweet and sparkly Fourth!