Let's talk about happiness. Heck, let's celebrate happiness. Lately I've been giving a lot of thought to happiness. I know so many people facing very real and serious challenges in life, that almost every day I am reminded that life is really short, and that we need to find and celebrate happiness, no matter how small or simple, any time we can. When my friends at Mode Media asked if I would like to team up with Nutella to "Spread The Happy" this summer, it was perfect timing, as focusing on finding and celebrating joy was already on my summer to do list.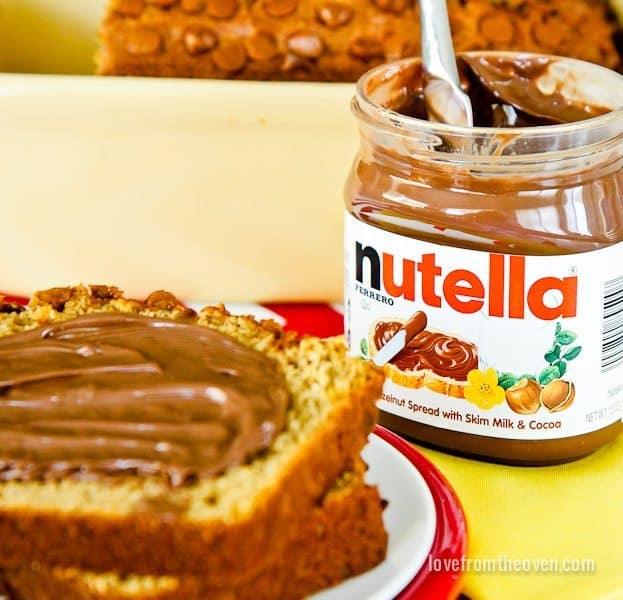 Over the summer, I will be sharing a series of posts with you sharing the ways that I am promoting and celebrating happiness in my life, and I hope maybe you will be inspired to promote and celebrate some happiness in your life as well. Today I'm going to share some "moments of happy" that I have as a mom. And I have a delicious Cinnamon Banana Bread recipe for you, that is perfect with Nutella!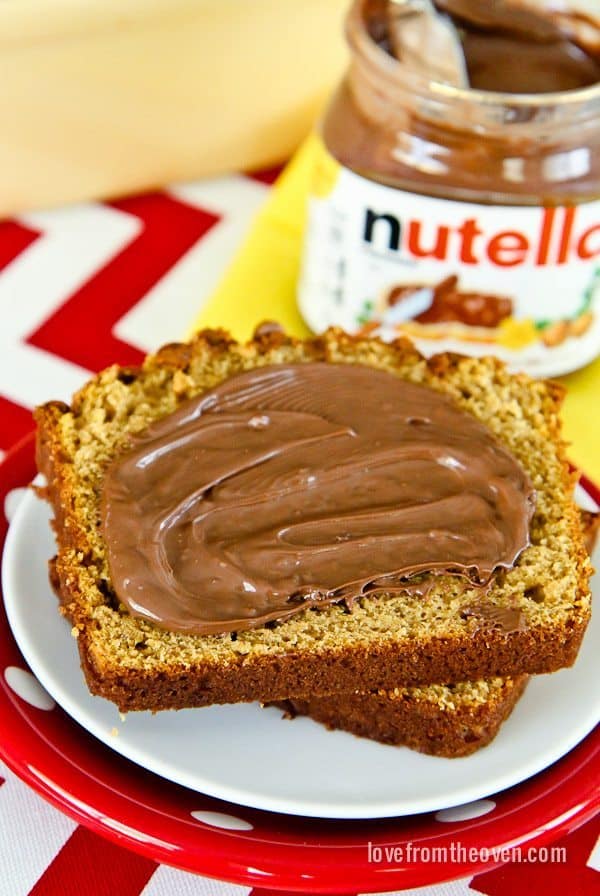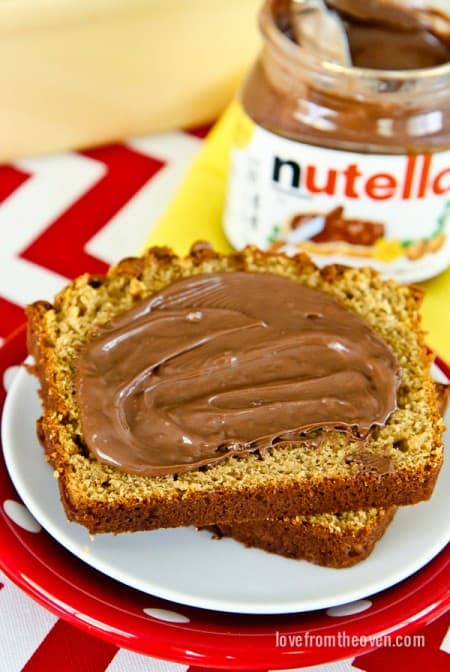 As a mom, I find that it's very easy for me to constantly focus on the to do list, the things that must be done, the errands that must be run, the lessons that need to be learned. Working from home, I often get caught up in working around the clock, always thinking about being as productive as possible. It's that whole focusing on the destination, and not the journey type of thing. Recently I've started to realize more and more how short and precious life is, and how I really need to focus more on finding joy in the journey, in these crazy and chaotic years when my kids are still under my roof, and celebrate the little things that make us happy. Sometimes simply spending time together, celebrating happy moments with my children, might actually be the most important and productive thing on my to do list.
To me, celebrating and promoting happy doesn't have to be about big things. We don't have any summer trips planned or anything terribly exciting on the agenda for the summer, but I do have a very conscious focus on living in the moment and having fun with my kids. We've kicked off the summer with some wonderfully happy moments, such as getting in some evening walks before the heat really takes hold, taking our youngest to make a teddy bear for the first time, enjoying some time together in the pool and even going for an impromptu late night waffle snack when a local food truck was in our neighborhood. Sharing moments like these with my kids brings happiness to my life in so many ways. I hope that these simple, yet happy moments, are ones that they will fondly look back on when they are older.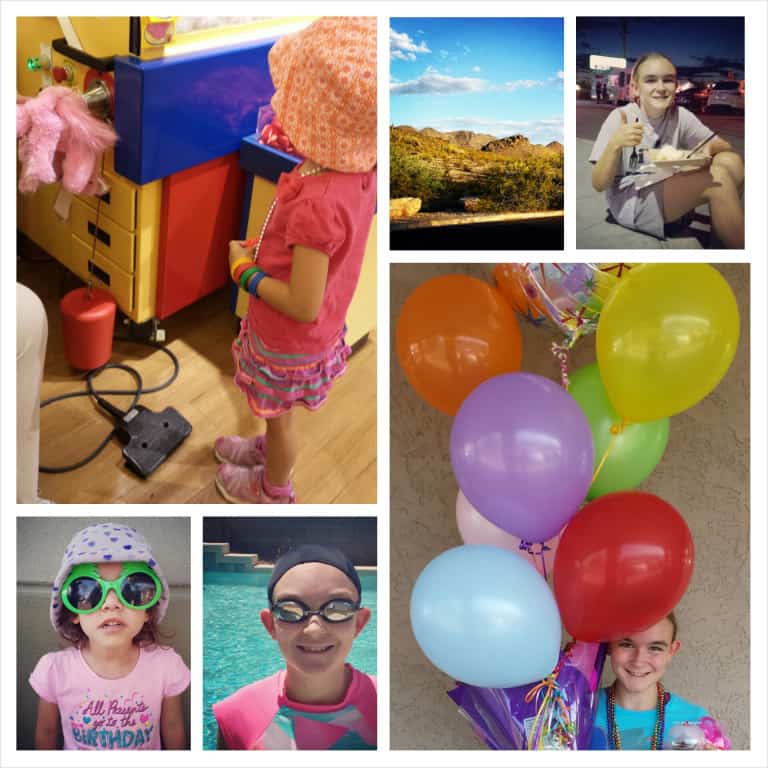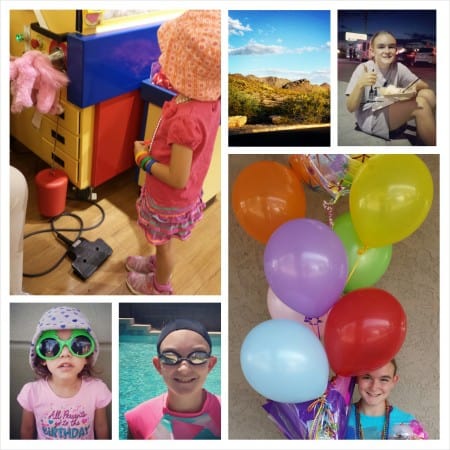 We spread a little happiness outside of our home this week by surprising one of our dearest friends with balloons, flowers and freshly baked cupcakes for her birthday. Simple gestures really, but ones that are sure to "spread the happy".
Another thing that brings me happiness is baking. To me, baking and sharing baked goods with others is a way of sharing love. In our crazy digital over connected yet often disconnected world, there is something about baking that is grounding, simple and timeless. There's no app for magically making a fresh loaf of banana bread appear (at least not yet!) and the scent of baked goods filling the house always brings me happiness. As a mom, baking for my girls has always made me happy, and sharing baked goods with others, and teaching my children to find their way to share happiness, always fills my heart with joy.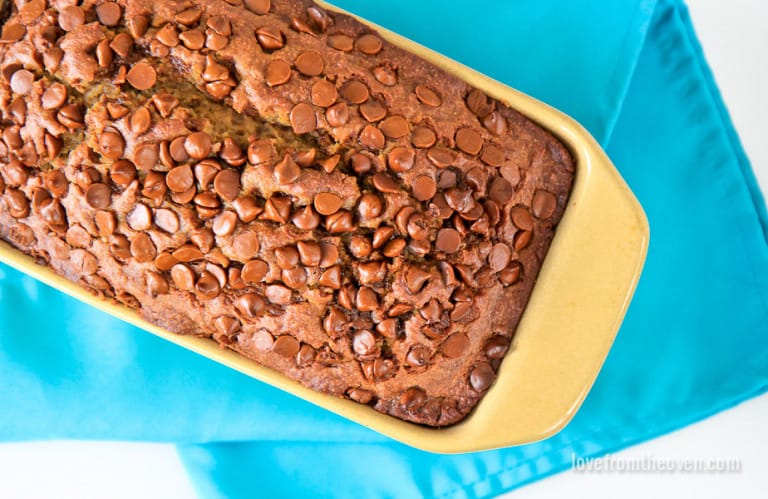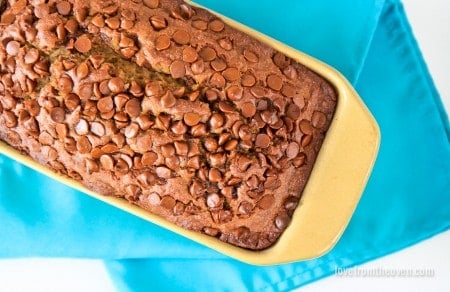 I love baking loaves of bread for people. Bread is such a great comfort food, and a loaf of bread usually travels well and is almost always very well received.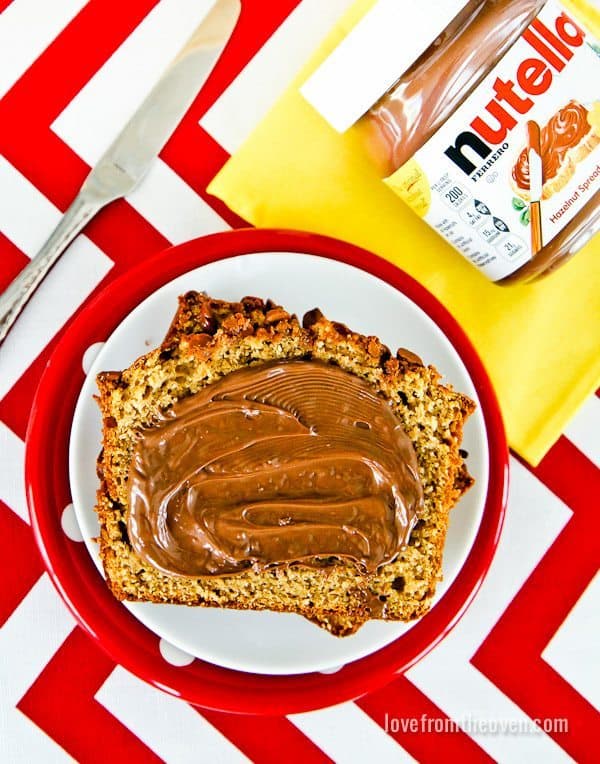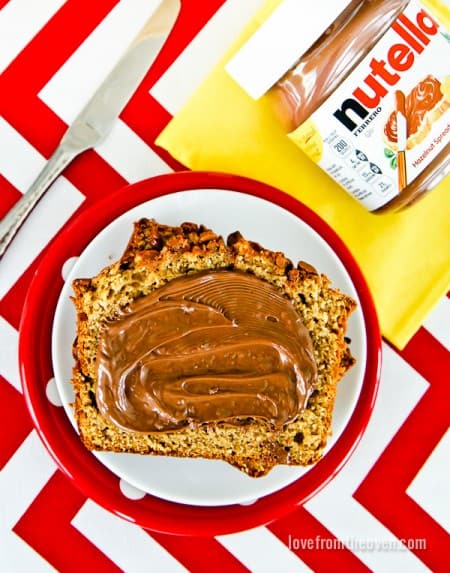 Add a little Nutella on top of fresh baked bread – yes indeed, that is happiness.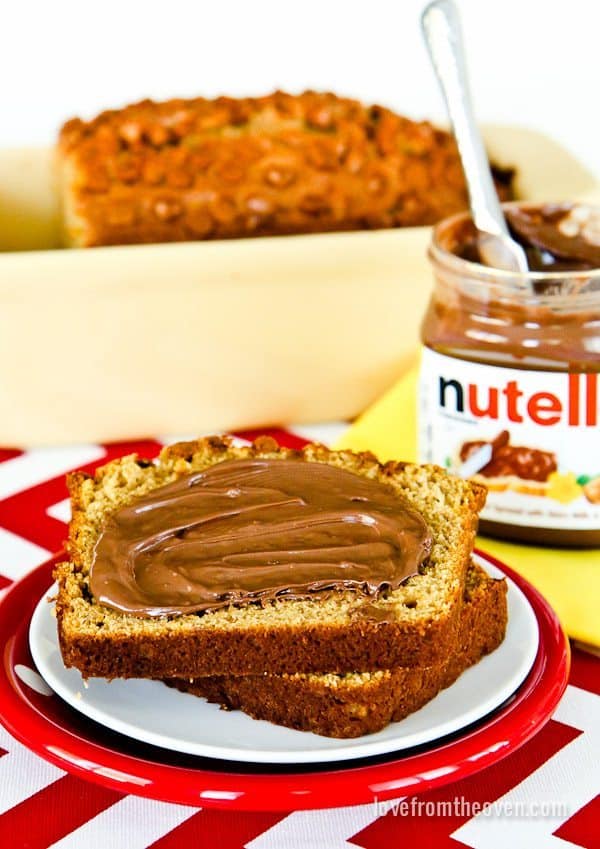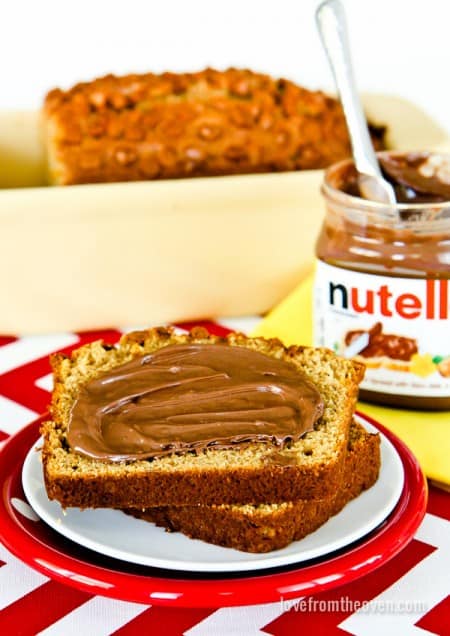 Here's my recipe for Cinnamon Banana Bread, in case you want to bake up a loaf and spread the happy.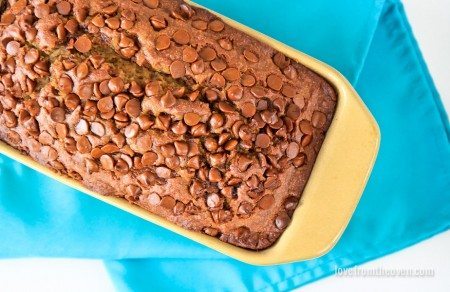 Cinnamon Banana Bread
Ingredients
3

large

ripe bananas

1/4

cup

butter

softened and almost melted, but not quite

2

large eggs

room temperature

1/2

cup

Greek yogurt

vanilla is a good flavor choice

2

tsp

vanilla extract

1/2

cup

sugar

1/2

cup

brown sugar

2

cups

all purpose flour

1

tsp

baking soda

1/2

tsp

salt

1

tsp

cinnamon

1

cup

cinnamon chips

optional

Nutella for spreading

optional
Instructions
Preheat oven to 350 degress F.

In a mixing bowl or food processor, combine bananas and butter and mix well. Stir in eggs, mixing well to combine. Add in Greek yogurt, vanilla extract and sugars, and stir well to mix.

In a separate bowl, combine flour, baking soda, salt and cinnamon. Mix well.

Gently stir wet ingredients together with dry ingredients until just combined. Do not over mix.

Spoon batter into an 8 1/2 inch by 4 1/2 inch bread loaf pan that has been generously sprayed with non stick cooking spray. Sprinkle cinnamon chips over top of bread.

Bake for approximately 45 minutes, then gently cover with foil and bake for an additional 15 minutes (a total time of one hour), or until a knife inserted into center of bread comes out clean. Remove from oven and allow to cool.

Slice bread, spread with Nutella and share the happy with others!
The folks at Nutella would love to have you share your #spreadthehappy pictures on the Nutella Tumblr page. I look forward to sharing more ways that I plan to "Spread The Happy" this summer.

Nutella® hazelnut spread is a happy start to every day! Pick up a jar of Nutella in the spreads aisle and enjoy it with whole wheat toast, waffles, pancakes, strawberries, bananas and many other foods. Nutella. Spread the Happy™.
Disclosure: Compensation was provided by the makers of Nutella via Mode Media. The opinions expressed herein are those of the author and are not indicative of the opinions or positions of Nutella.