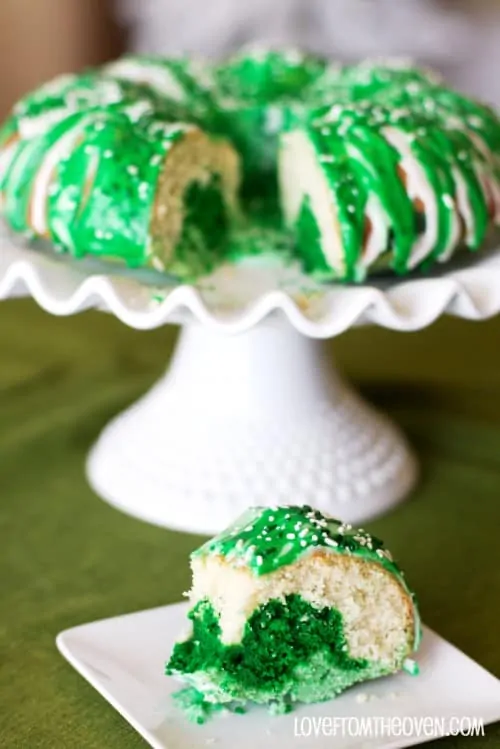 I recently came across the most amazing bundt cakes over at Cooking With Sugar. The only way I can describe them is that they look like a party on a plate – they are packed full of color, color and more color. And sprinkles. Check out her Valentine's Day Melting Heart Bundt Cake – it's g-o-r-g-e-o-u-s. There is just something about these colorful bundt cakes that makes me feel like a kid full of cake excitement. My head is screaming "Oh, lookie, pretty colors!".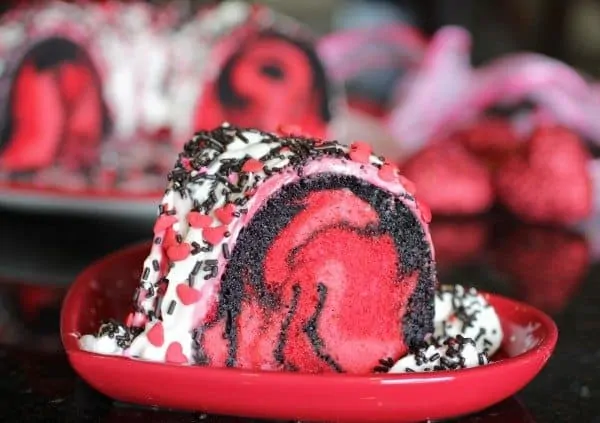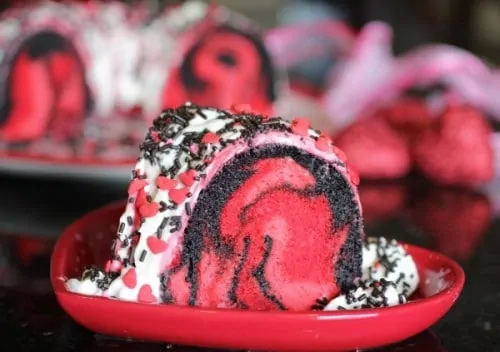 I simply had to make one of these fabulous cakes and St. Patrick's Day seemed like as good of reason as any. One of the best things about these cakes is that they are surprisingly easy to make. Sugar uses Betty Crocker cake mixes and frosting and the magic comes from fun use of food coloring. She has a video on her site to walk you through the process. I took some photos as I made my cake, but Sugar is really the expert on this.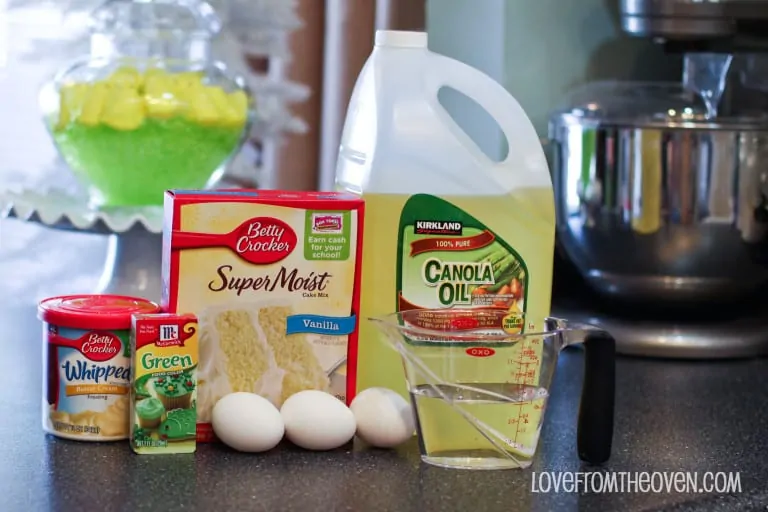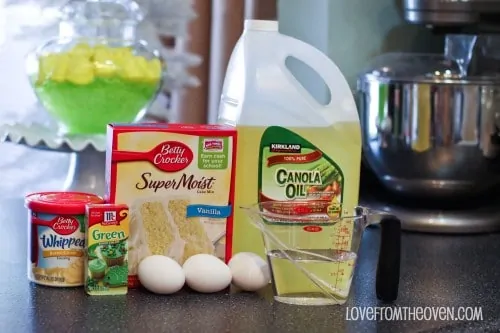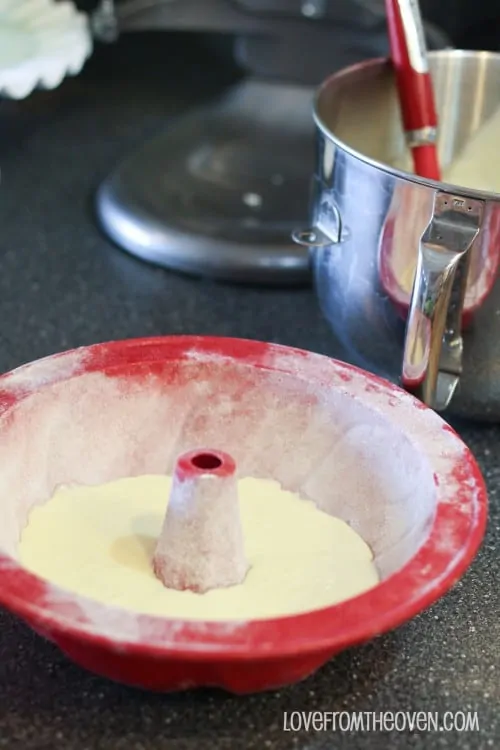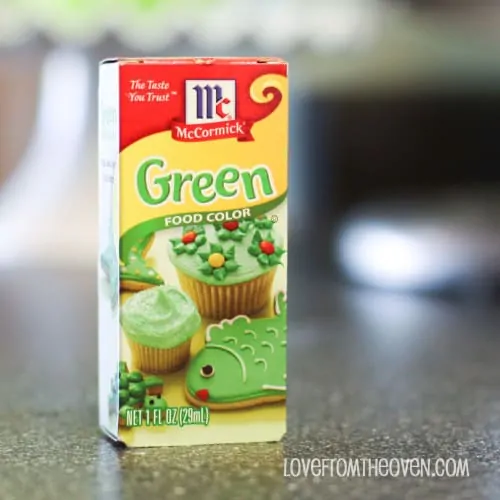 Food coloring brings it all together! After mixing up my cake according to package directions, it was time to start layering the batter and coloring.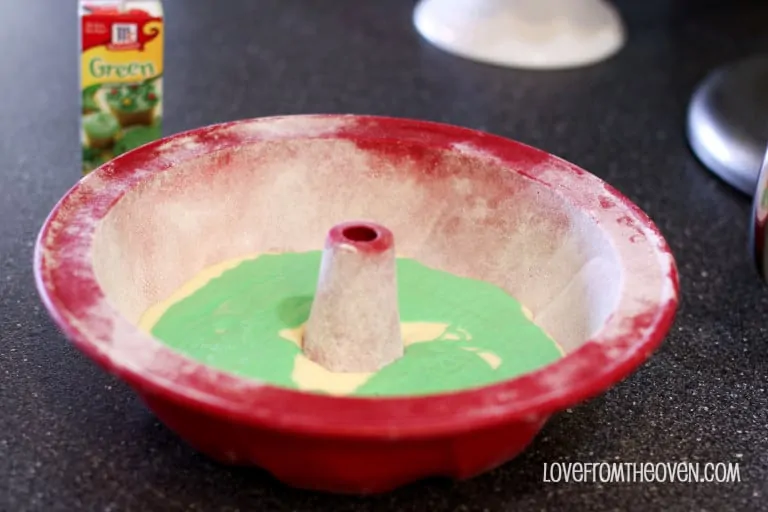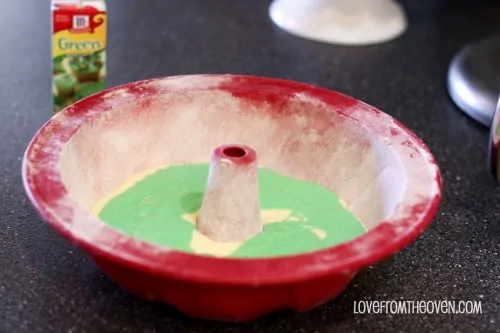 Because I was doing white, light green and dark green, I just used my one mixing bowl. First I put some of the white batter into the pan, then added some green coloring and put more batter in the pan and then added even more green coloring to finish off the cake.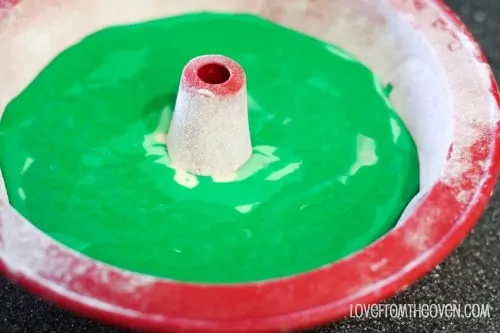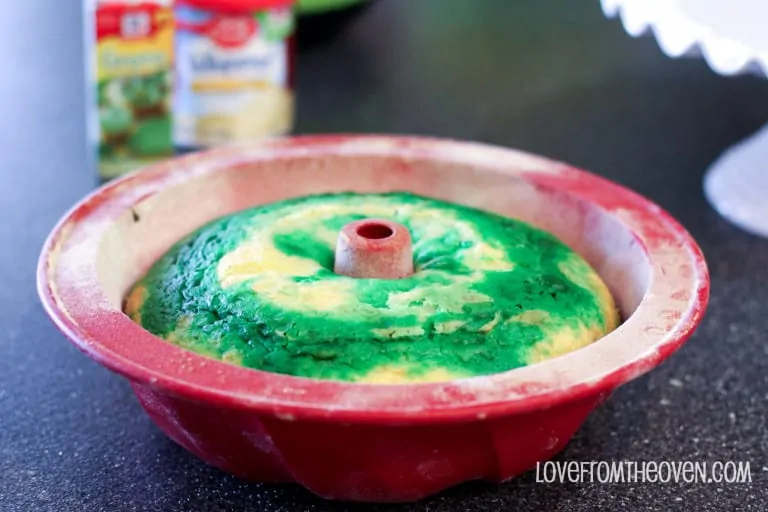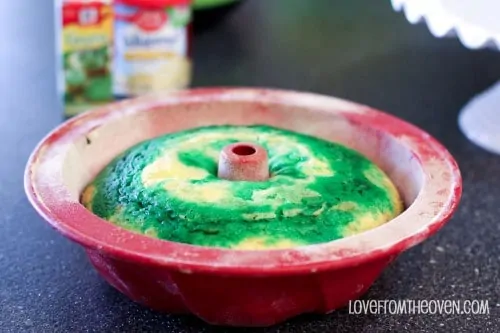 After the cake has baked and cooled, it's time for the frosting. While I'm pretty hard core about sticking with homemade frosting, I decided to keep this easy and go with the canned as Sugar does with her cakes.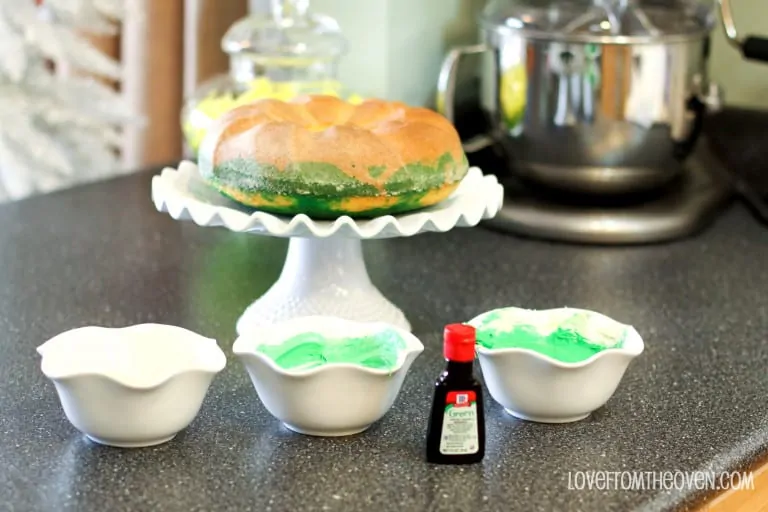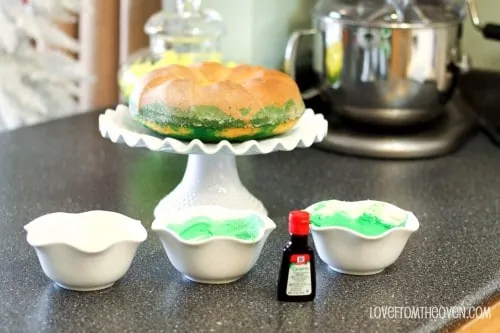 I divided my frosting into three bowls, added my food coloring, warmed each in the microwave a few seconds to make them easier to drizzle and then went a bit frosting crazy on the cake.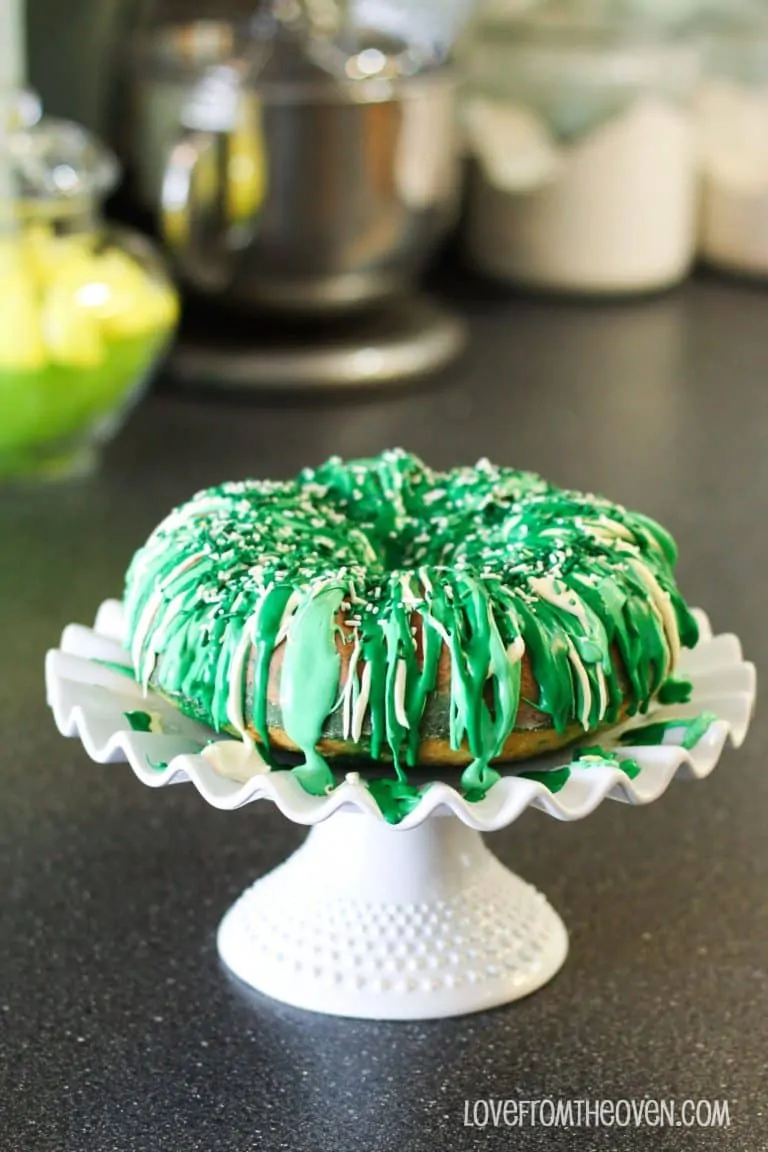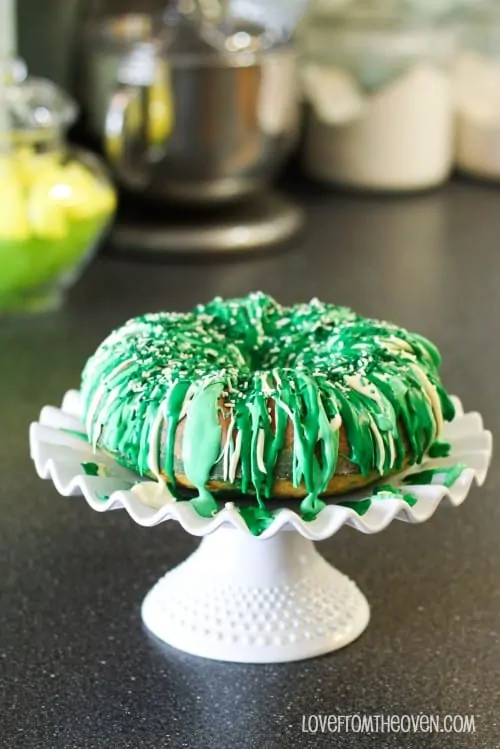 That's a fun cake. My daughter was quite excited when she saw what she called "an explosion of green!".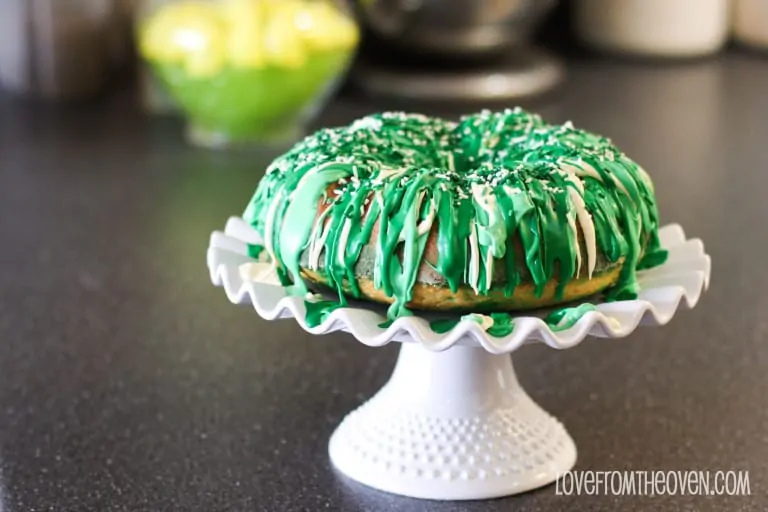 And it's so fun to cut into the cake and pull out a colorful slice.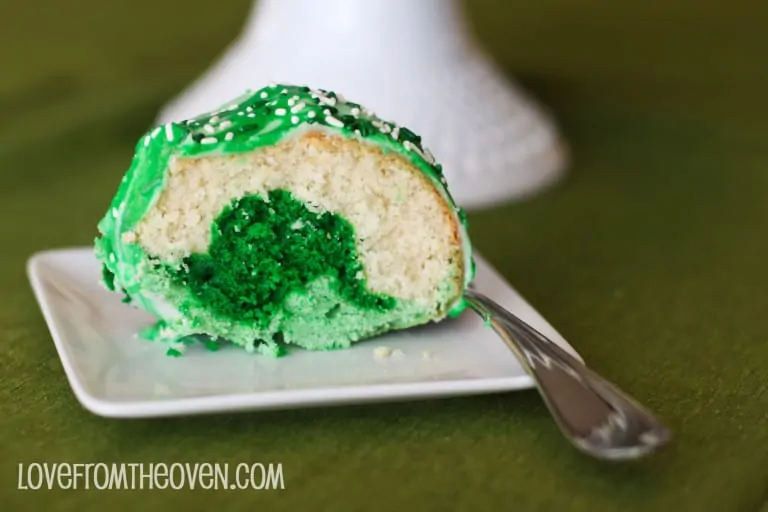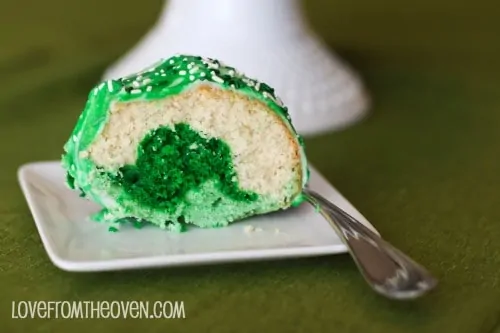 Head over to Cooking With Sugar to get all of the details and check out the video on how she makes hers. You can find her Halloween, Christmas, Valentine's Day and Fourth Of July versions. Love them!