Summertime! Sun, fun and friends, a break from school, longer days and carefree nights. It's kind of fabulous, and I'm kind of sad that it'll soon come to an end. We'll be back to early mornings, rushed breakfasts, packing lunches, backpacks, carpools, homework, permission slips and class projects that somehow get forgotten until 8pm the night before they are due. So before we run out of summer, I wanted to pack in a little more fun. A summer party if you will.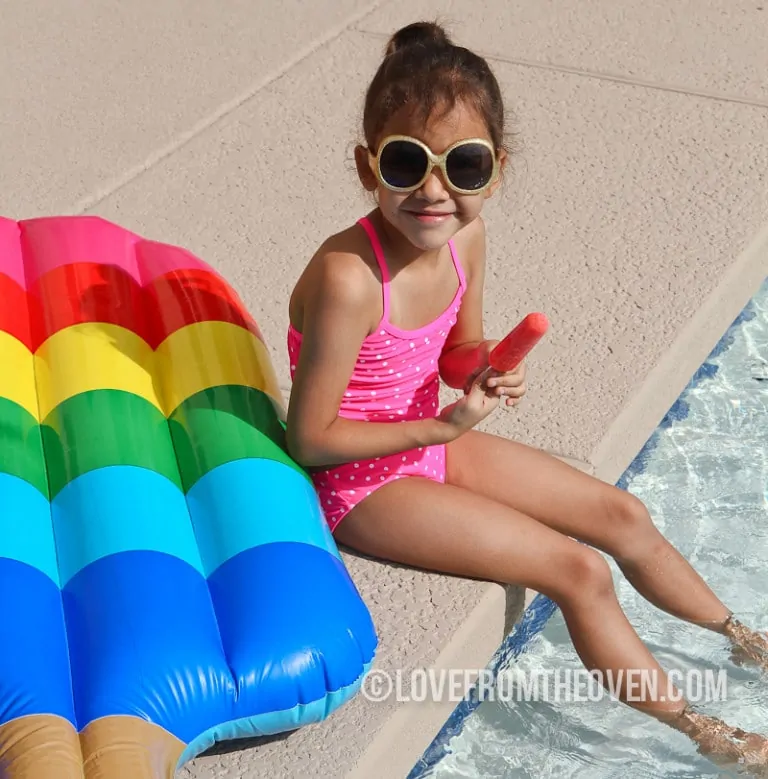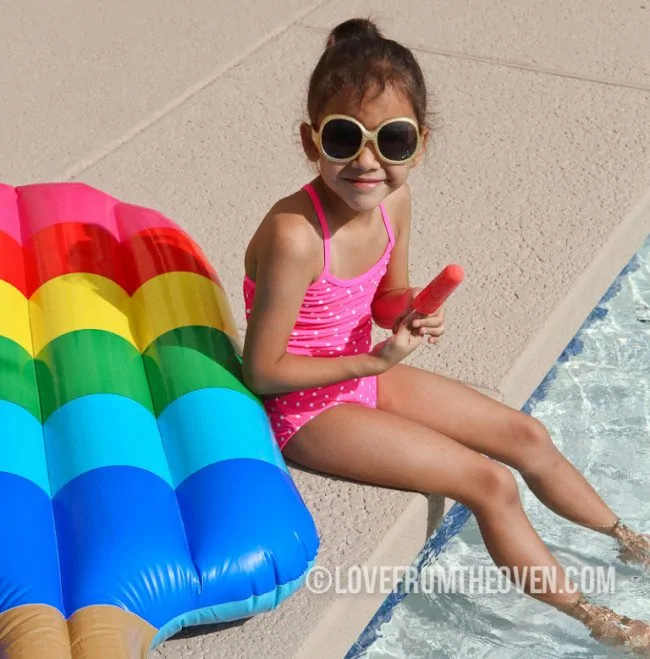 So summer parties. Can we talk about this? And about the whole Pinterest and blogs and social media thing? It's great, I love it and I try and contribute a lot to it. But you know what? Sometimes I think it can steal a little bit of our joy. Everything on social media is so, well, picture perfect. And elaborate. And complicated. And costly. Children's parties have hit a level of crazy that makes my head spin. And it's become the NORM. And it's easy to feel like we need to live up to that level. Our parties need to be Pinterest perfect, too.
But you know what? I'm pretty darn sure that our kids aren't enjoying their over the top parties any more than we enjoyed the super simple parties of our childhoods. I might even go out on a limb and say that sometimes they might enjoy them even less because we (okay, me) can get a little crazy about it all, and when mom is crazy and stressed, the fun kind of evaporates. But we are caught up in it, and I'm not sure we can see the forest between the perfectly coordinated, monogrammed, picture perfect trees.
When my friends at Popsicle® asked if I would like to share how we celebrate summer with Popsicles, the first thing I did was start thinking of Popsicle themed ideas. I hit Pinterest and started hunting… popsicle crafts, popsicle decor, oh look – a DIY popsicle stand that surely my husband could build over two weekends in the 115 degree heat. And I started feeling stressed about what I would need to do to create a perfect summer Popsicle party that everyone would want to pin and share. I'm a blogger after all, I'm supposed to show you how to create the perfect, whimsical, crazy party.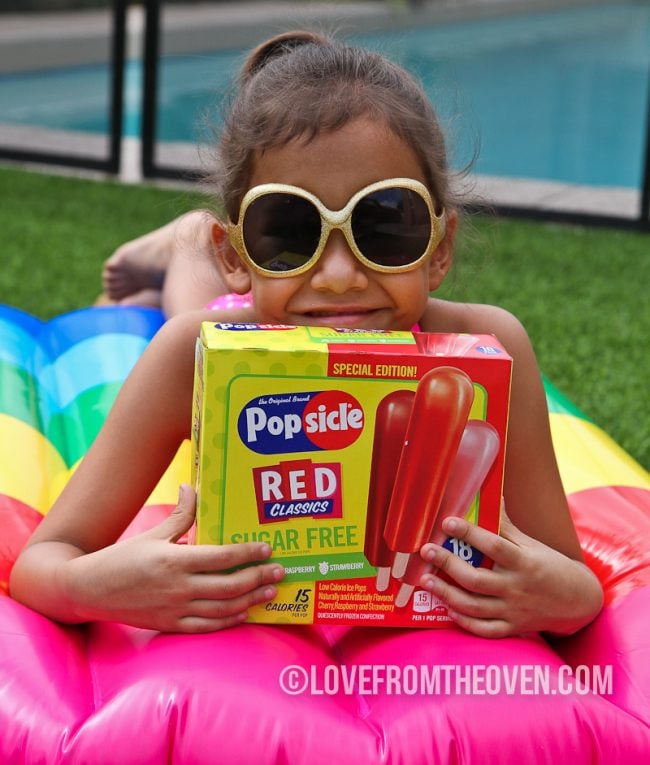 And then I stopped. I looked at the iconic yellow Popsicle box, and remembered it from my childhood. The days when your parents sent you outside to play, the neighborhood friends found there way to your house, you filled up the plastic pool or turned on the sprinkler, and mom brought out some Popsicles for everyone (and then went back inside to watch Luke and Laura on General Hospital). And you had an absolute blast. Nobody was pinning it or sharing it, and it was pretty rare that mom would come out and take a photo, much less make you post for 15 minutes in multiple spots to get the perfect picture. And I decided that was exactly the kind of party I wanted to throw. It was time for my kids to party like it's 1979.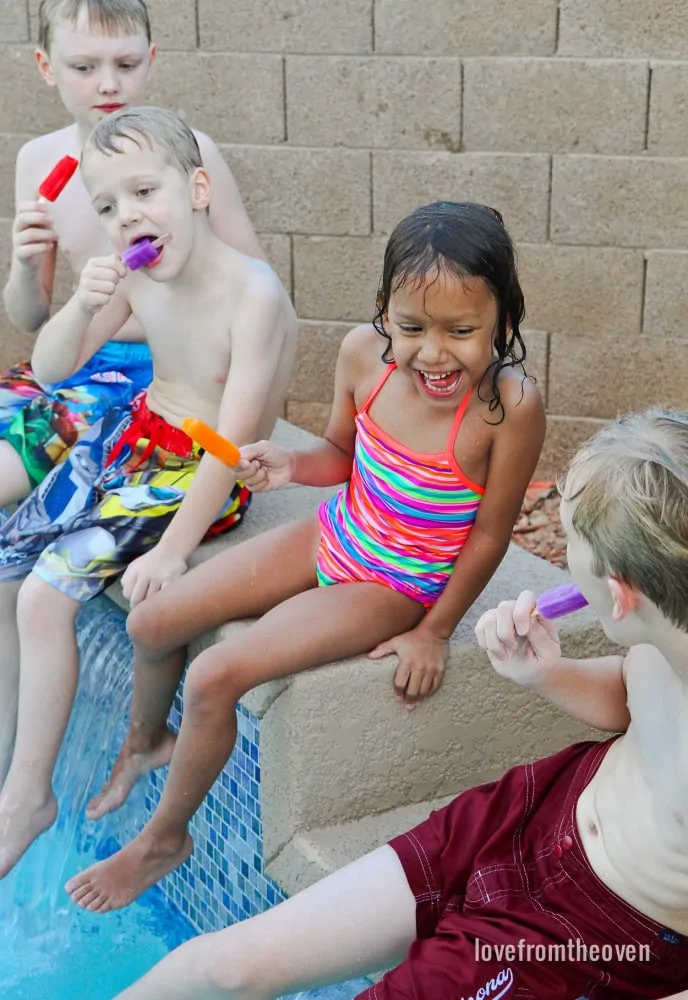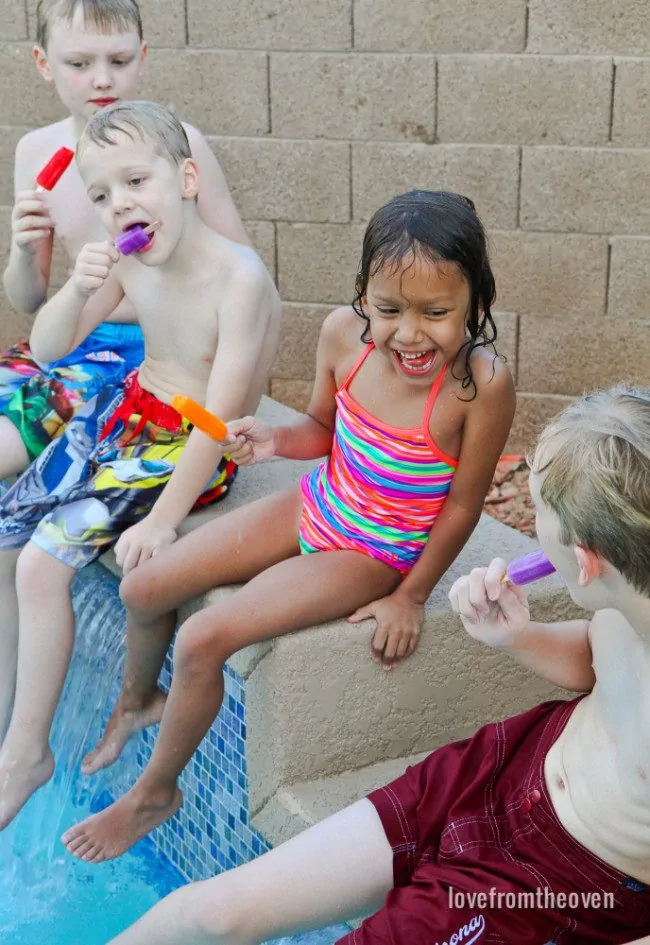 And that's what we did. I called a friend (okay, I sent her a text, I'm not quite ready to communicate like it's 1979 and wait my turn on the shared phone line), invited her to bring the kids over and have some old school fun. I bought some Popsicles, made some tea, and she brought over some pizza, or maybe it was a bucket of chicken. We didn't color coordinate the swimsuits, I didn't order anything Popsicle themed of Etsy, and there were no cute plates and napkins. And we all, kids and adults, had an absolute blast.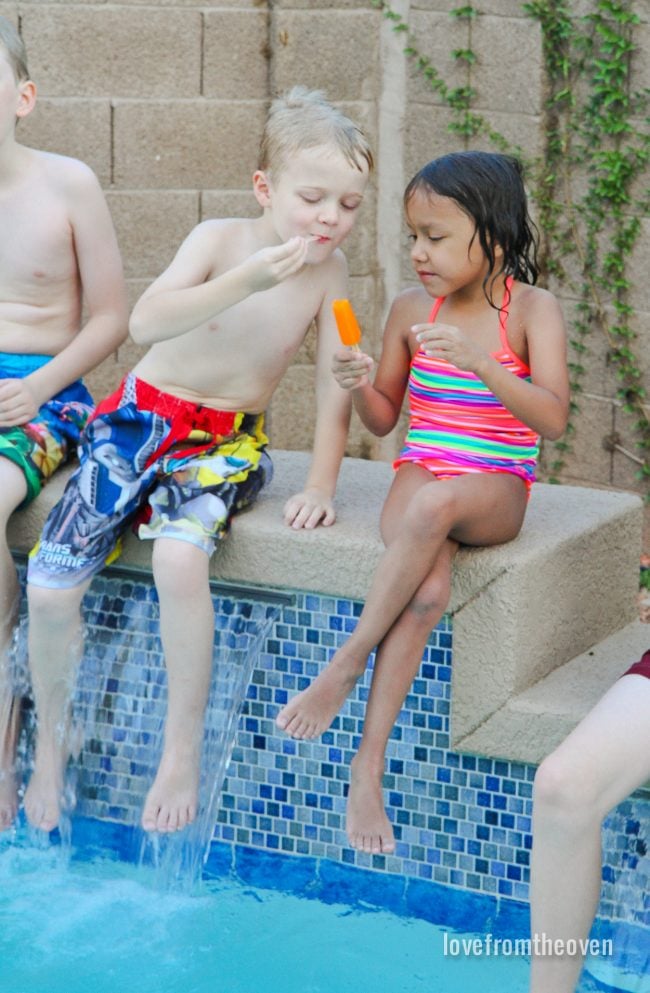 Don't get me wrong, I love the day and age we live in, but I think sometimes we need to step back, keep things incredibly simple, and totally enjoy them. I truly think this would let us have more fun and probably spend more time with our friends. It's so easy when you keep it simple, and it doesn't take weeks of planning and preparing.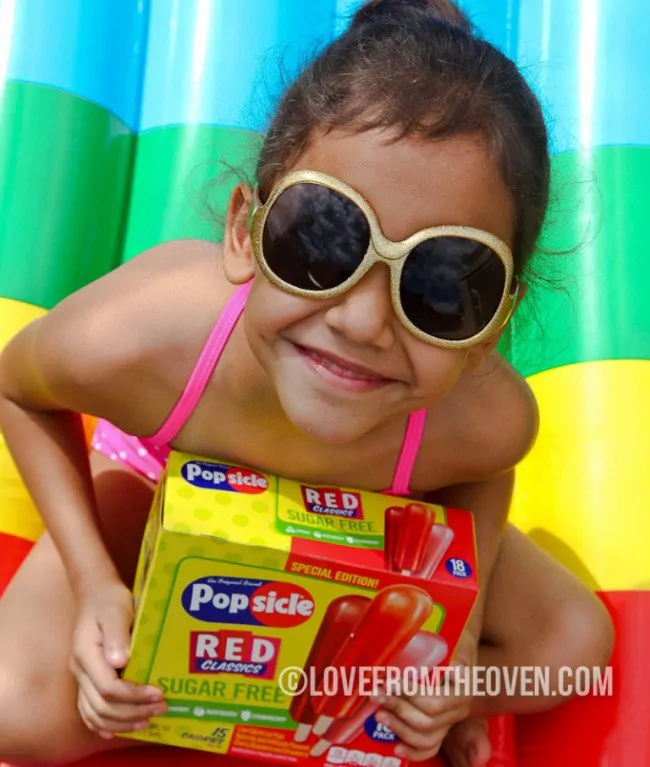 So here's my formula for a super simple, super fun, 1979 style summer party, a party you probably won't want to pin, but you would really want to attend…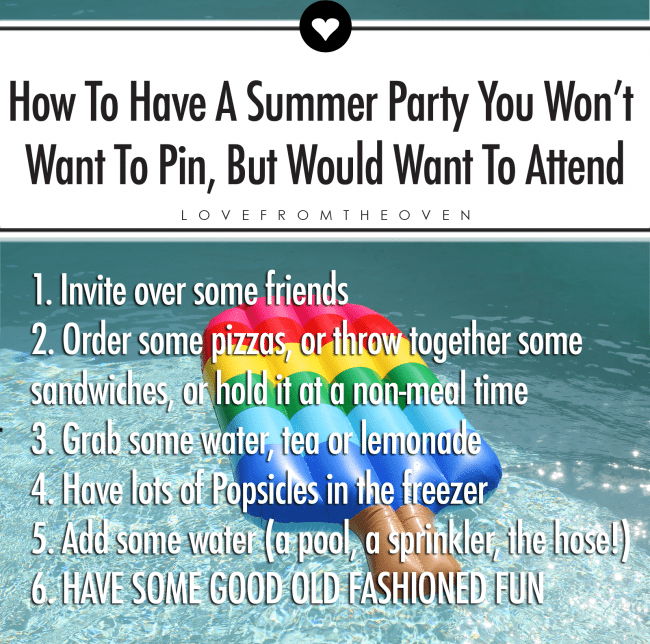 And here we've been making it so complicated. Summer fun can be so simple, and we can really reduce the stress that entertaining can bring, letting everyone enjoy it so much more. Fun, sun, friends and some delicious Popsicles truly make my kids happy, it's that easy, if we just let it be.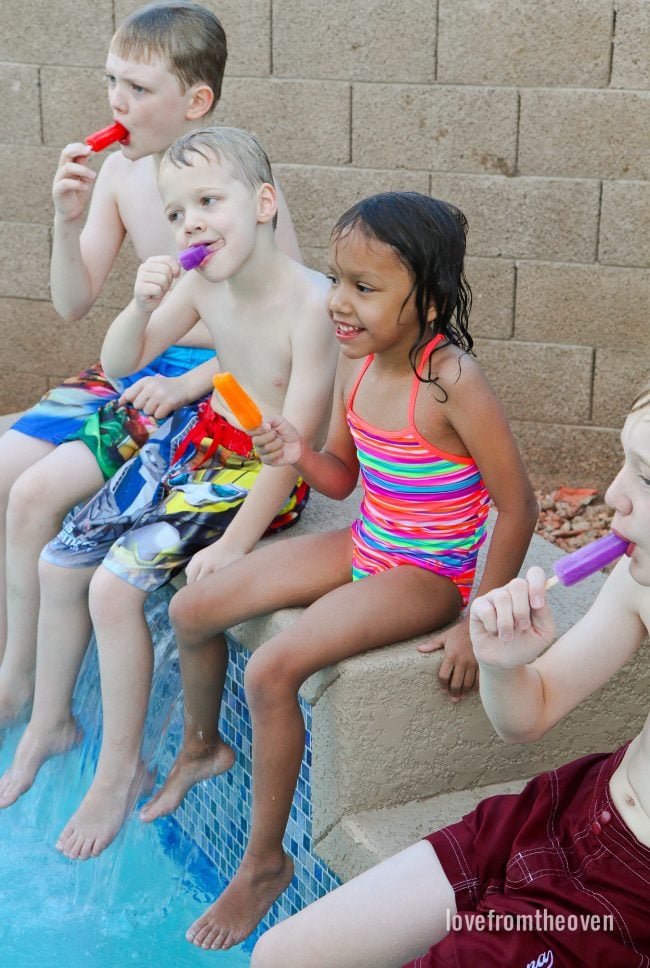 T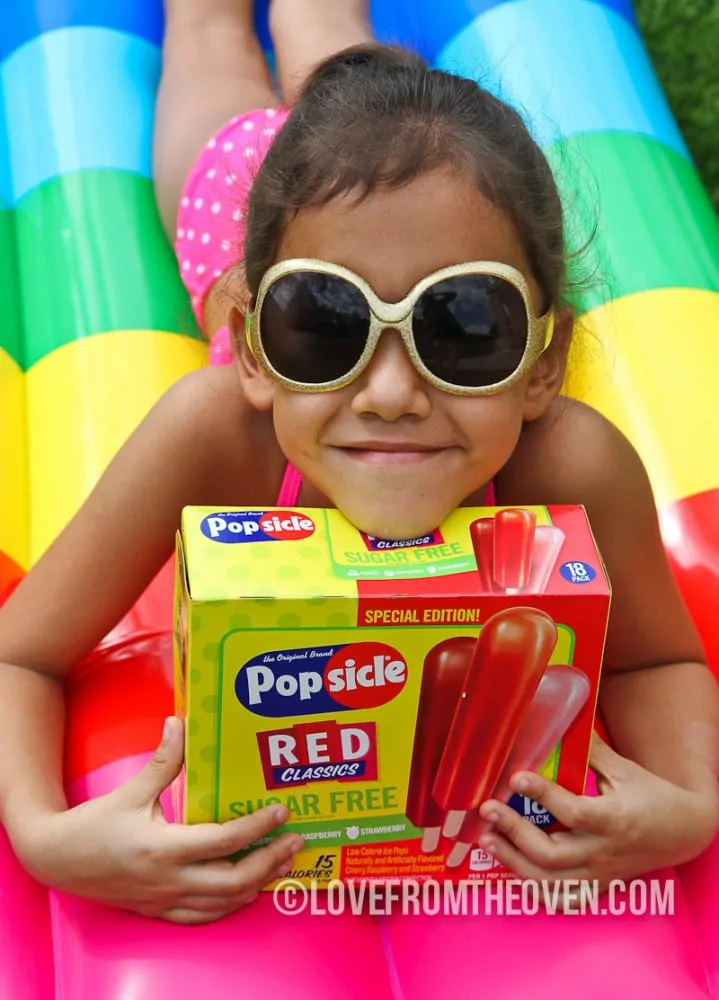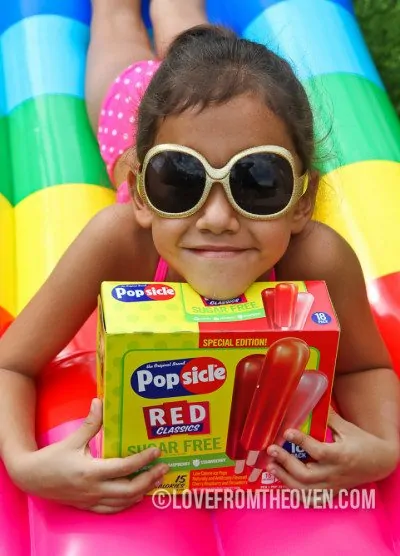 his year, Popsicle® – the original summertime treat – offers three new varieties that inspire summertime fun at any age. My favorite is the Popsicle® Sugar Free Red Classics offers all your favorite red flavors, including Cherry, Raspberry, and Strawberry as a sugar-free option. No more fighting over the red popsicles (my favorites!), we can have an entire box of them!
You can also check out the Tropical Paradise, which comes in four refreshing tropical flavors, including Mango, Strawberry-Banana, Island Punch and Pineapple. Nothing like a little island dreaming in the middle of the AZ desert!
Before summer is over, try partying like it's 1979. Don't worry about a theme or the decor or five different appetizers, dinner, and a dessert buffet. Just invite your friends over, order some pizza or make some turkey sandwiches, grab some Popsicles, find some source of water, from the pool to squirt guns to a water balloon fight, and HAVE FUN. I know, in this day and age it's almost scary to be that laid back about entertaining, but you might just find you really, truly, love it.
Thanks to Popsicle for sponsoring this post, and for giving me a lifetime of simple, summer fun packed in that yellow box. For more summer fun, make sure to check Popsicle out on Facebook and Twitter!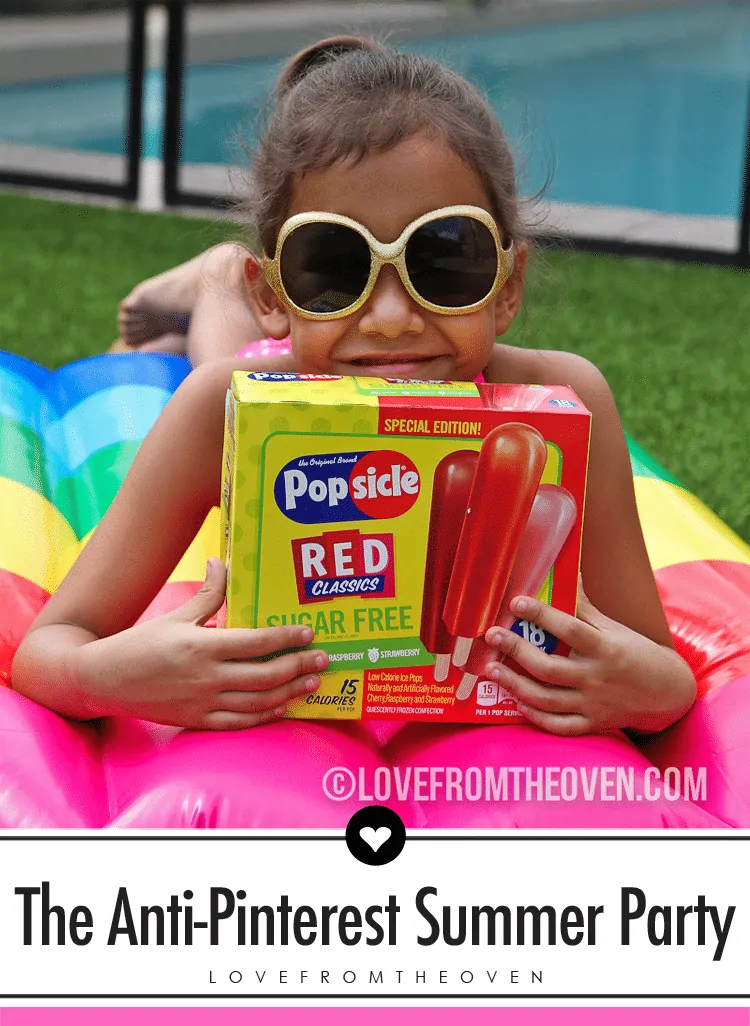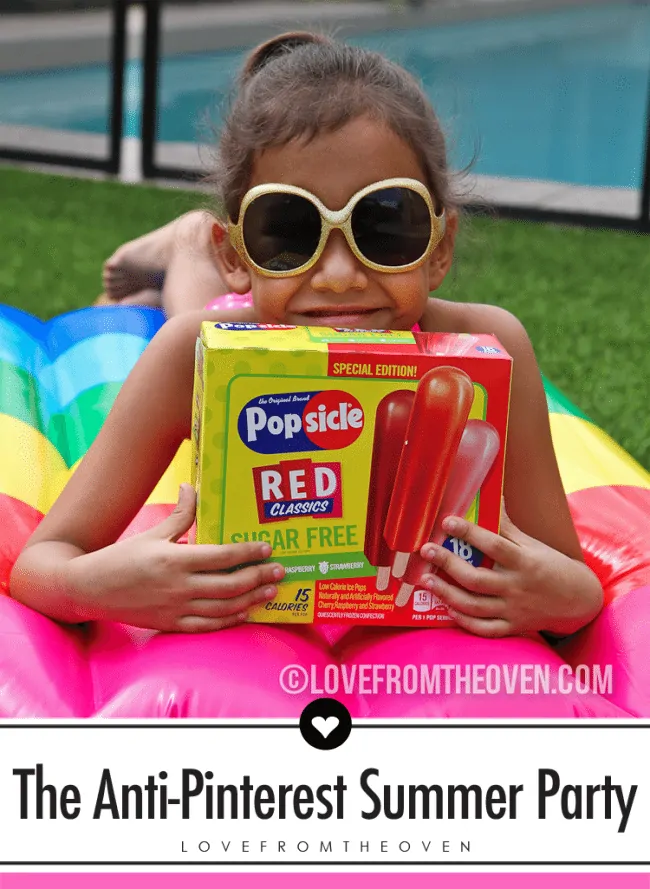 This is a sponsored conversation written by me on behalf of Popsicle. The opinions and text are all mine.