Have you ever heard the story/urban legend/myth of the $250 Neiman Marcus Cookie Recipe?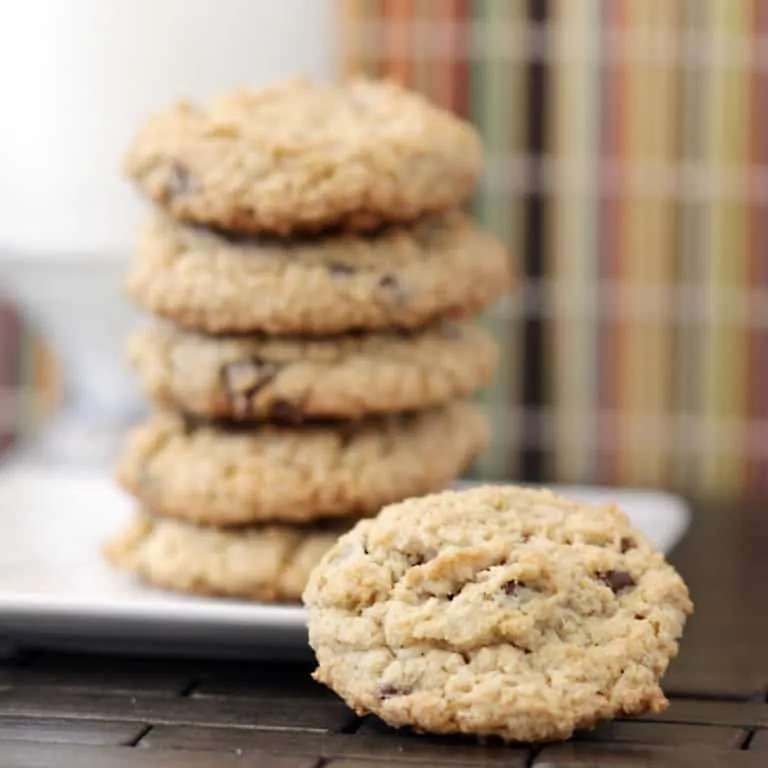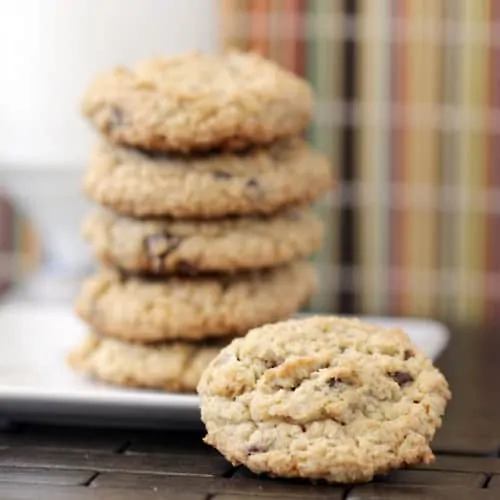 While I'm not sure what to believe when it comes to the history of this cookie, I sure do love this cookie. I first had these cookies back in college when a co-worker of mine made them for me. They instantly became my favorite chocolate chip cookies, and remain so to this day. One of the things I like best about the cookies is the fact that they have oatmeal in them. An oatmeal chocolate chip cookie really is a thing of beauty. Want to make some? Here's what you need…
Neiman Marcus $250 Cookie Recipe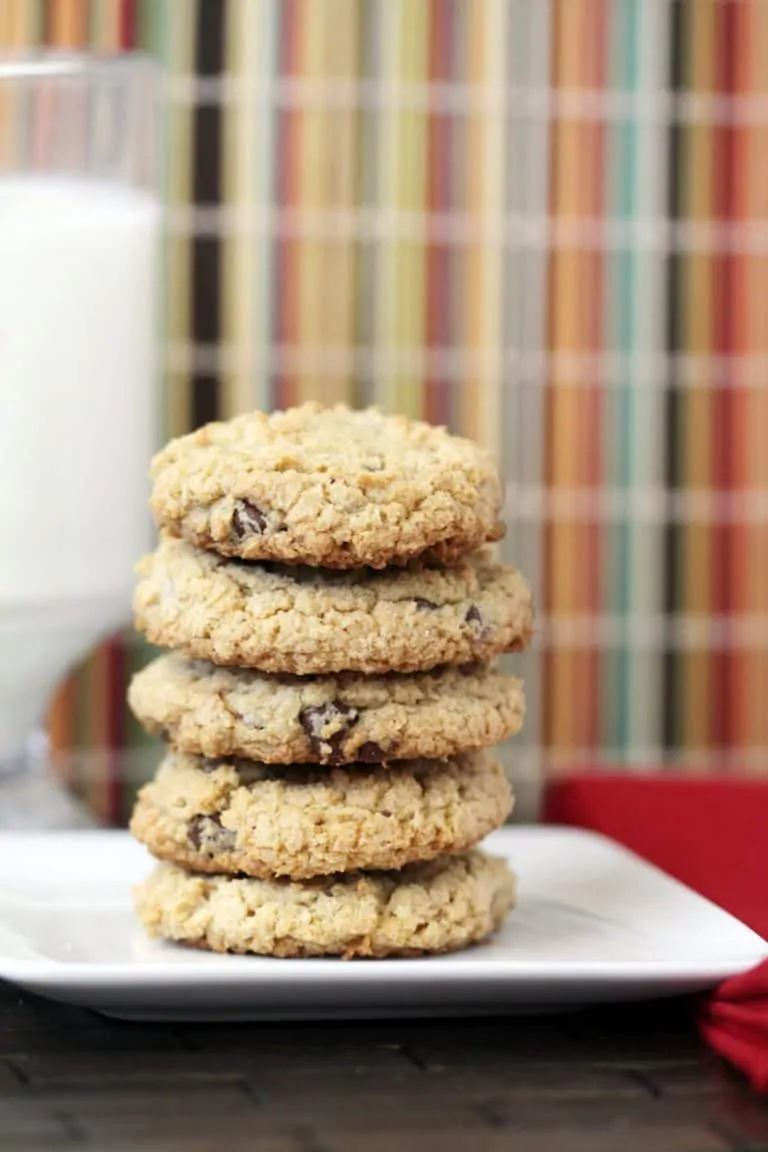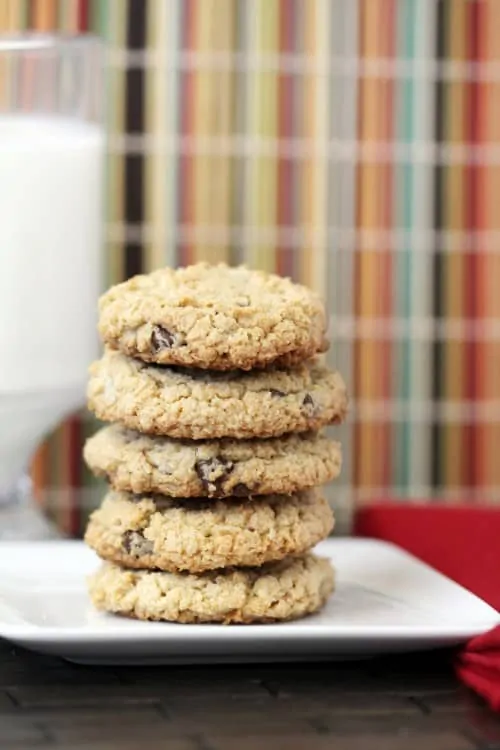 Ingredients (recipe can easily be halved)

2 cups butter
4 cups flour
2 teaspoons baking soda
2 cups sugar
5 cups blended oatmeal
24 ounces chocolate chips
2 cups packed brown sugar
1 teaspoon salt
1 (8 ounce) Hershey Bars ( grated)
4 large eggs
2 teaspoons baking powder
2 teaspoons vanilla
3 cups chopped nuts ( your choice)
Directions
Measure oatmeal and blend in a blender to a fine powder.
Cream the butter and both sugars.
Add eggs and vanilla.
Mix together with flour, oatmeal, salt, baking powder and soda.
Add chocolate chips, grated Hershey Bar and nuts.
Roll into 1 inch balls and place 2-inches apart on a cookie sheet.
Bake for 10 minutes at 375° or until golden.
I do not like to over blend my oatmeal – instead I like to leave a bit of texture to it…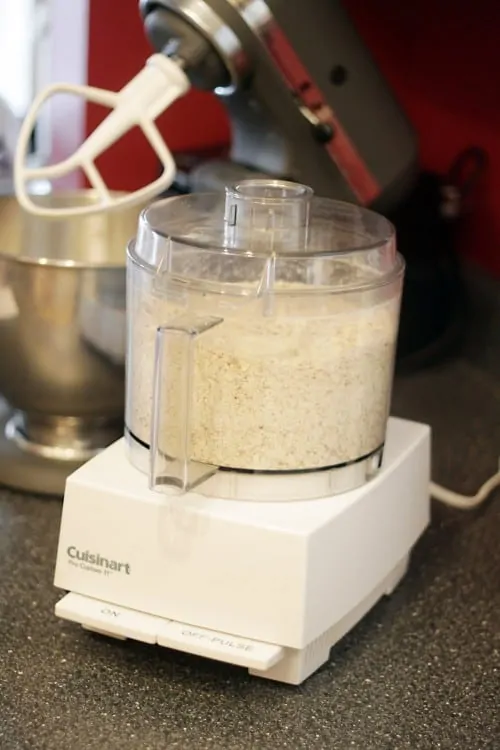 I usually use 3-4 types of chocolate when I make these. Today I had semi-sweet chocolate chips, mini semi-sweet chocolate chips, dark chocolate chips and grated milk chocolate.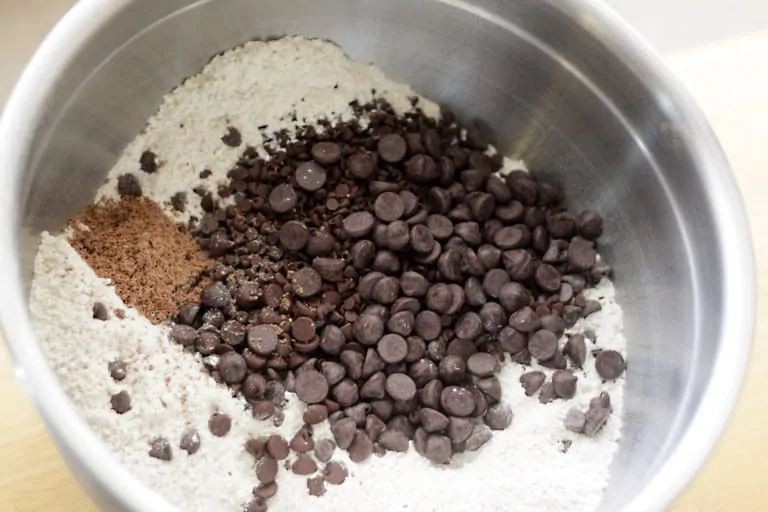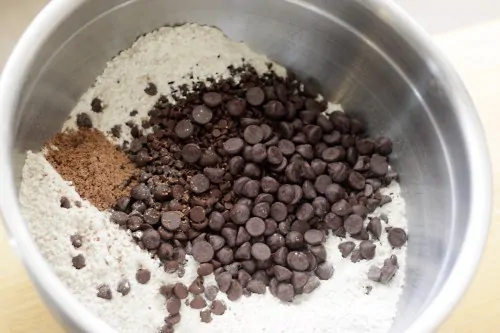 Cookie Dough. It's a thing of beauty. Raw eggs, blah blah, I know, I know.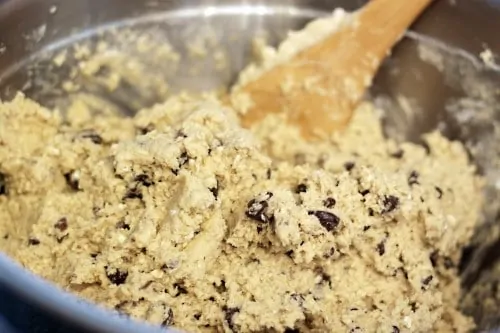 Let me introduce you to lunch…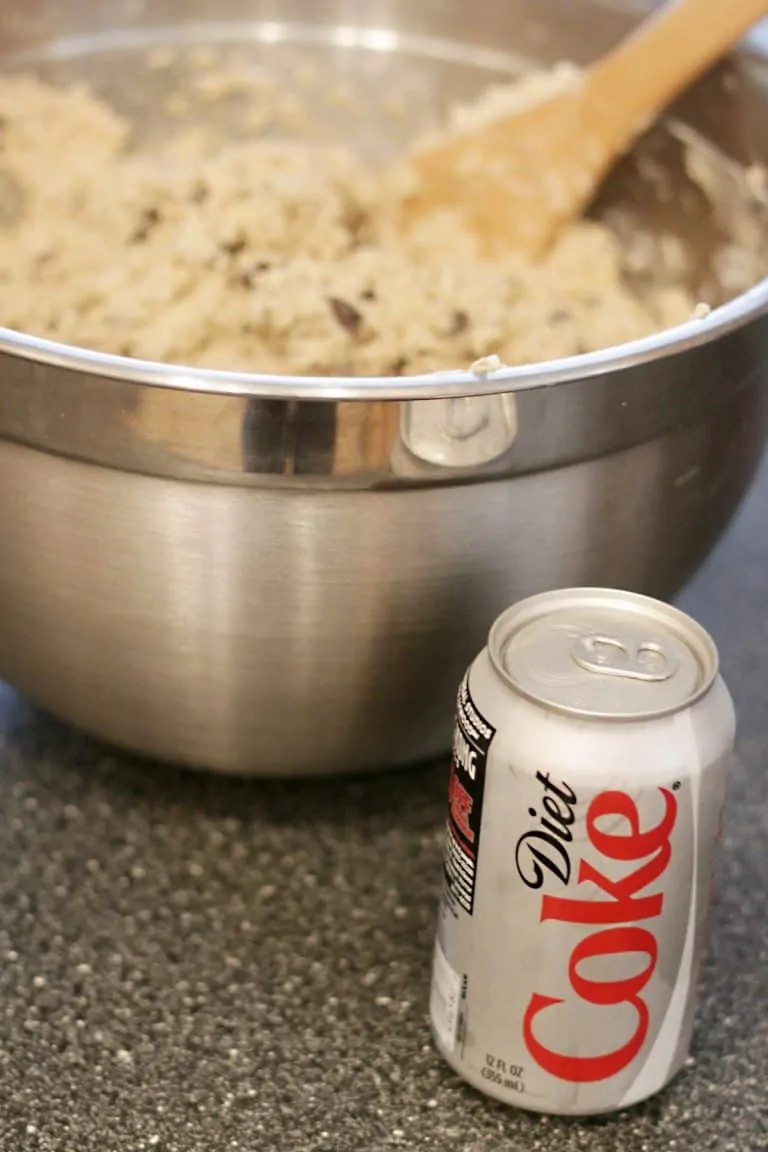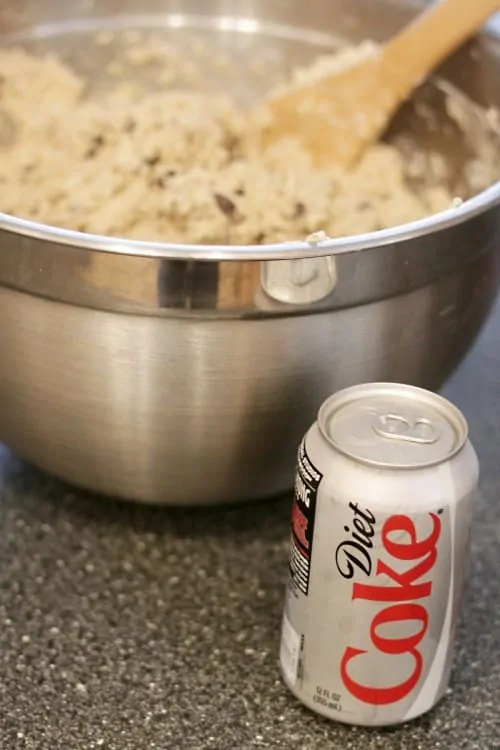 If I am making these cookies to take somewhere, which works well given the monstrous size of the recipe, I like to make them fairly small. While people are sometimes hesitant to grab a giant cookie at a function or get together, a little cookie seems to always be acceptable.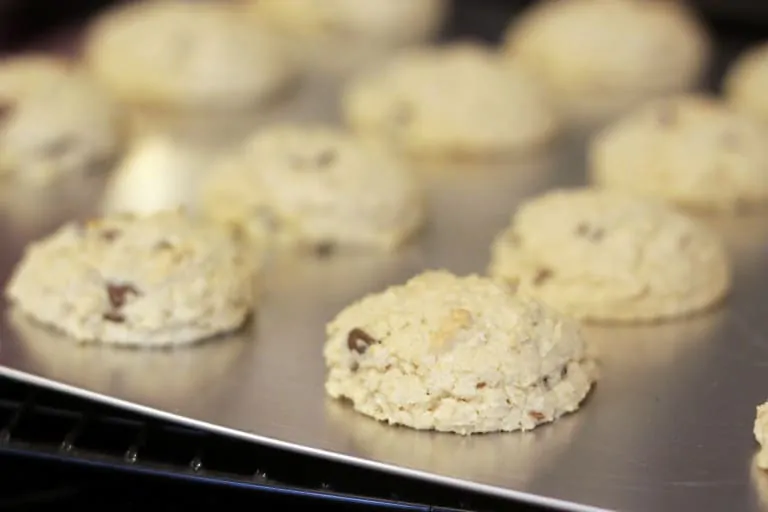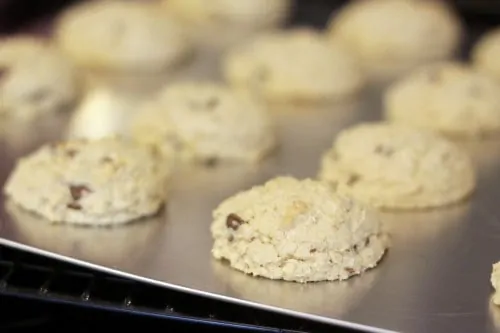 You just can't go wrong with milk and cookies.