Last month I had the opportunity to spend a weekend with a group of amazing bloggers, at a fantastic resort, while getting pampered, eating delicious food and learning about some fabulous brands. Sounds kind of like a dream, doesn't it? That's basically exactly how it felt!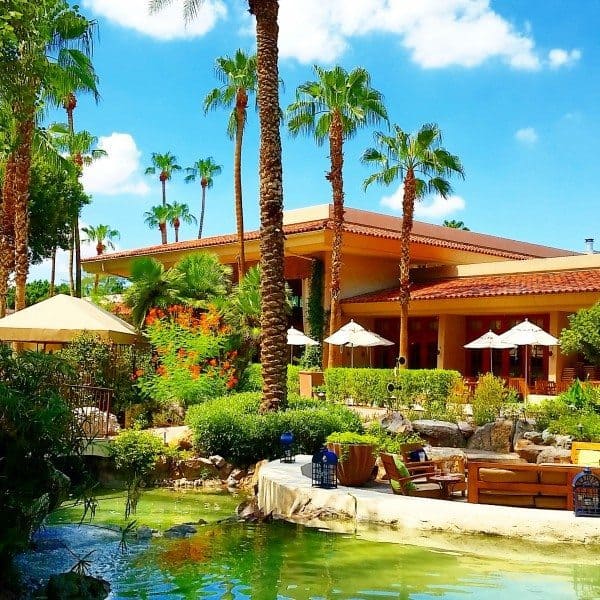 Donna and Chad, the talented and creative duo behind The Slow Roasted Italian, put together an absolutely incredible experience for myself and other bloggers, allowing us to get together, learn from each other, recharge our batteries and enjoy some food prepared by local restaurants and chefs, that words simply can not do justice in describing. The Slow Roasted Italian's (TSRI's) Sizzling Summer Retreat was a retreat and treat for me, to say the least. I feel so fortunate to have been included.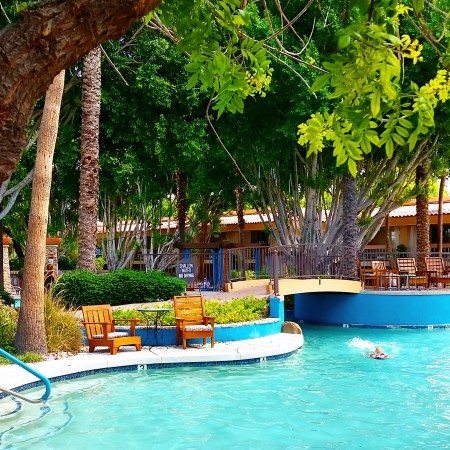 It was so wonderful to spend a weekend with a group of bloggers, sharing, learning and laughing. In attendance were Mary from Barefeet In The Kitchen, Anetta from The Wanderlust Kitchen, Ashlee from I'm Topsy Turvy, Kristen from Six Sisters Stuff, Erica from Favorite Family Recipes, Tessa from Handle the Heat, Alejandra from Always Order Dessert, Sara from Mom Endeavors, and Katerina from Diethood. Some of the ladies I have talked to for quite some time online, but it was my first time meeting everyone in person, and wow, what a fabulous group it was.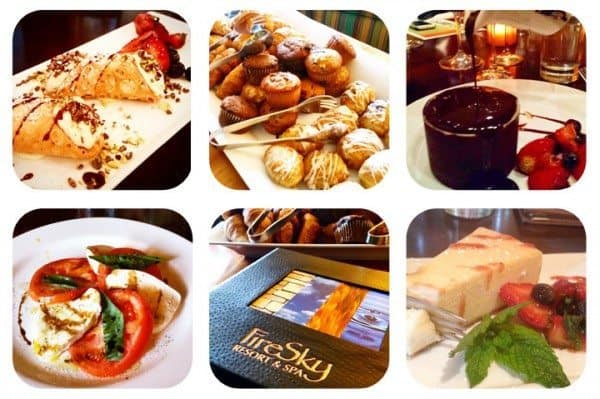 So a little about this amazing weekend. We stayed at the Kimpton Firesky Resort & Spa in Scottsdale. Living in the Phoenix metro area, we are surrounded by amazing resorts, and I've never really taken advantage of that. Let me say that my weekend at Firesky Resort & Spa pretty much changes that. I cannot wait to return, for a little escape, right in my own backyard.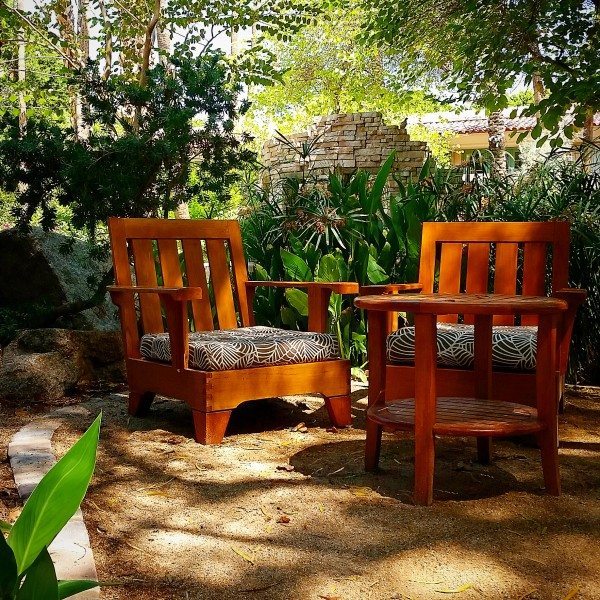 While only a 20 minute drive from my house, I truly felt like I was somewhere far away, on a luxurious, relaxing, vacation. I'm a pretty down to earth gal, and while I was born and raised in Scottsdale, sometimes Scottsdale can feel a little to pretentious to me. I love luxury, but I also love feeling comfortable, welcome and at home. Somehow FireSky pulls that off. Flawlessly. Stunning design, beautiful grounds, luxurious touches, modern elements… all while being warm, down to earth and welcoming. Hats off to Firesky, that is not an easy combination to pull off.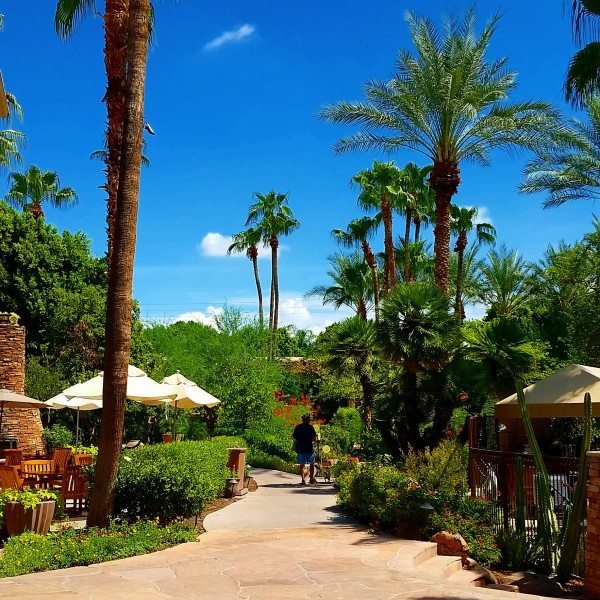 The resort manages to be luxurious, with so many little touches that give an incredibly warm and welcoming "make yourself at home" feeling. I was truly impressed, because I think that is a challenging balance to strike.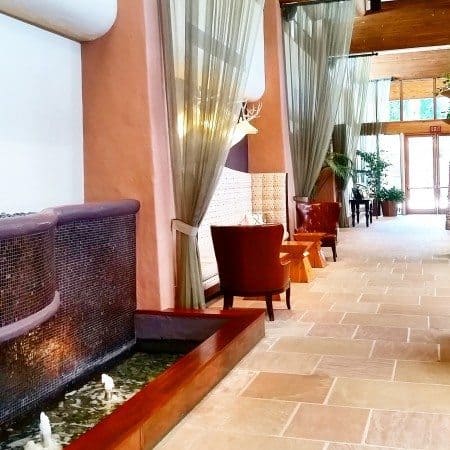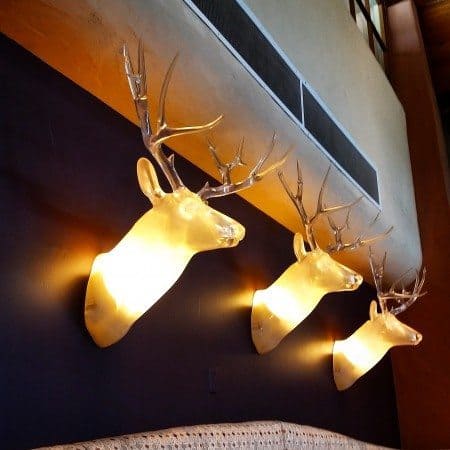 From the moment I walked in, I started noticing those little touches.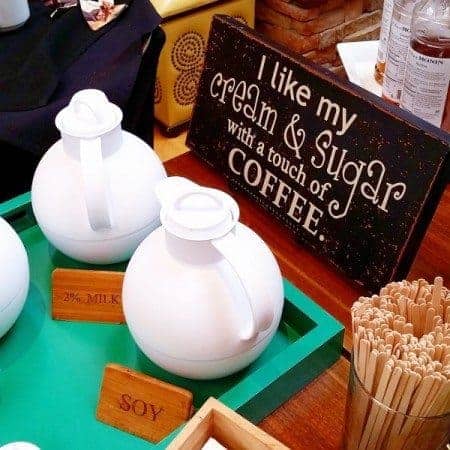 From the amazing help yourself coffee bar, to the sweet little fishbowl in the lobby, to the water bowls for pets, to the DIY s'mores kits to use at the firepits, live music outside in the evening – everywhere you turned there little signs assuring you that it was okay to relax and make yourself at home.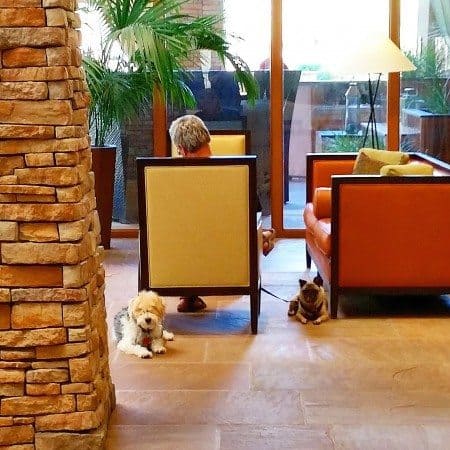 I would highly recommend Firesky to anyone looking for a place to stay in Scottsdale or the metro Phoenix area. I'm hoping to return for a little staycation VERY soon!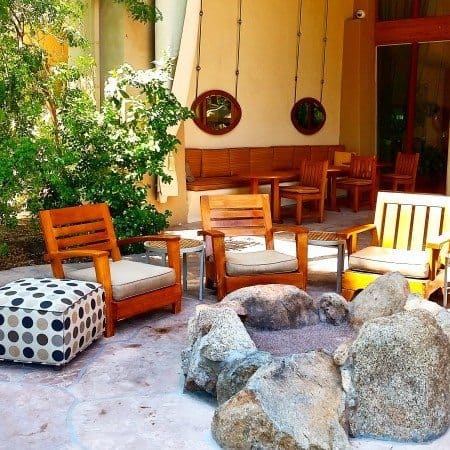 With inviting seating areas all over the resort, both inside and out, it's such a wonderful place to relax, unwind, unplug and reconnect with friends and family.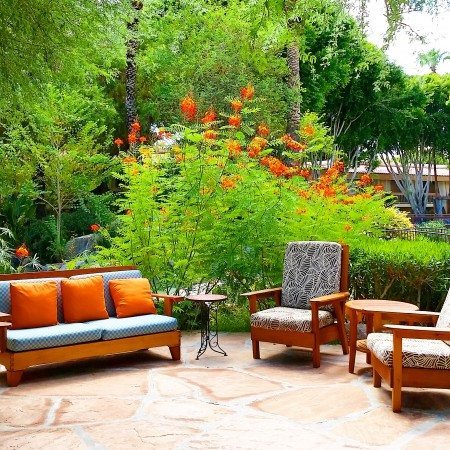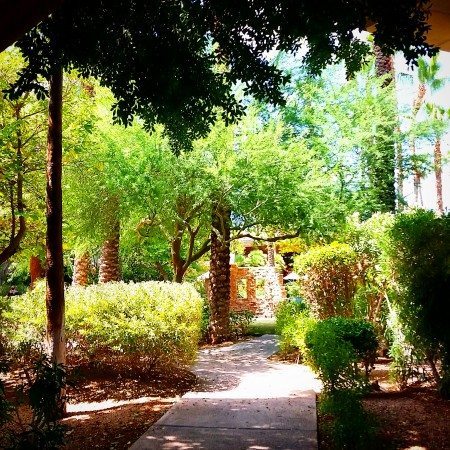 It would be great to take the kids or for a mom and dad getaway for a night.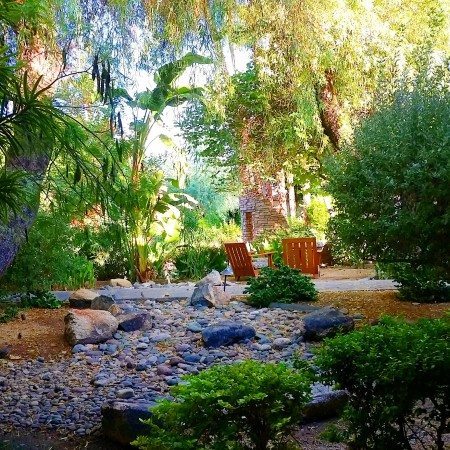 It's not just the surroundings that were amazing but also the services and dining. We were all treated to some time in the Jurlique Spa at Firesky Resort, and had some truly amazing meals at the incredible Taggia Restaurant.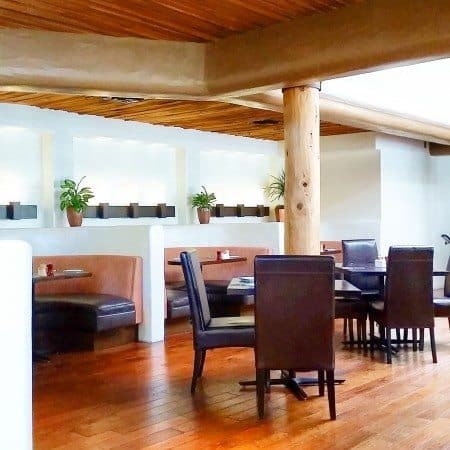 Taggia will absolutely be put onto the date night dining list for my husband and I, it was phenomenal. I think I could get used to five course dinners hosted by Chef Massimo De Francesca! It was one of the most delicious and enjoyable dinners I have ever had. The tiramisu that was enveloped in a chocolate coating, which you poured warm chocolate sauce over – I simply do not have words for how incredible it was. Chef Massimo made us all feel like we were dining in his home, eating the most amazing food with family. It really was a continuation of high end, but warm and welcoming feel that Firesky presents. I was in a cozy spot at the table without much lighting (which was divine), so unfortunately I did not get decent photos of the meal. Check out Mary's photos over at Barefeet in the Kitchen. Seriously, a phenomenal meal.
We didn't spend every moment at the resort, we also ventured out for a an equally amazing dining experience at Rusconi's American Kitchen, which happens to be right in my own neighborhood. I have certainly heard of Rusconi's American Kitchen, as it is quite popular with a number of my friends. My daughter has even dined there a few times with her best friend's parents. It is easy to see why my friends all sing Rusconi's praises. It was truly a culinary delight, hosted by Chef Michael Rusconi.

We were all hard pressed to pick a favorite dish, every single one was mind blowingly delicious. I'm pretty sure that the truffle scented mac and cheese, as well as the vanilla scented mashed potatoes, are both life changing. Chef Rusconi even created a special Chocolate Decadence dessert, sponsored by Brownie Brittle, for our group. It's all I can do to type this and not get in my car and head to Rusconi's. I really have to hand it to Chef Rusconi for bringing such an incredible restaurant to our area of town, where you are often hard pressed to find anything but chain restaurants and fast food. He is truly providing a treat for our community.
Rusconi's and Firesky Resort are about 15 minutes apart, and Uber was kind enough to provide transportation for us. Uber is a rideshare, taxi and taxi alternative service. I have to say, it was extremely impressive. You download their app, then simply use the app to request a ride. You do all of your billing through the app, and the tip is included in the fare. You can even split your fare with a friend right from the app. During the weekend, Mary, Anetta and I also visited a local mall and used Uber. We never waited more than five minutes for a ride at most (which in Phoenix is unheard of), the drivers were all extremely courteous, the cars were spotless and the service was top notch. I was VERY impressed and would highly recommend them. They operate throughout the US, not just in AZ.
Did I mention this was like a dream weekend? Truly! Donna and Chad worked with a number of amazing brands who were kind enough to not only make the weekend possible, but they also sent us home with goodie bags that made it feel like Christmas.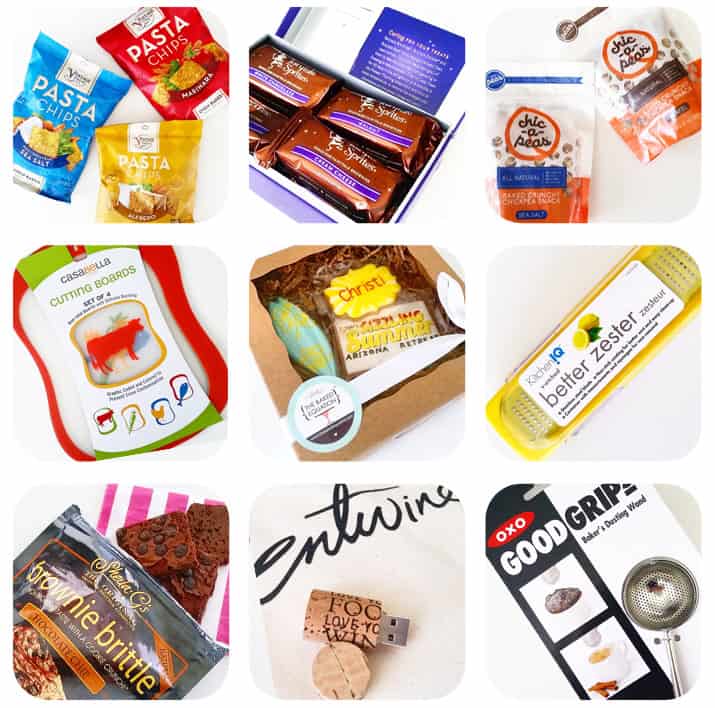 Wow, talk about generous sponsors. A huge thank you goes out to all of the brands that helped make this weekend happen, and shared their fantastic products with us. Some of the awesome goodies we received included A spatula from Le Creuset, a nesting beaker style set of nesting measuring cups and amazing bakers dusting wand from from OXO, silicone cutting boards from Casabella, a microplane / Better Zester from kitchenIQ, Food Network magazine subscriptions from Entwine, brownies from Fairytale Brownies, Brownie Brittle from Brownie Brittle, and personalized cookies from The Baked Equation (who is my family's favorite cookie maker – outside of myself!).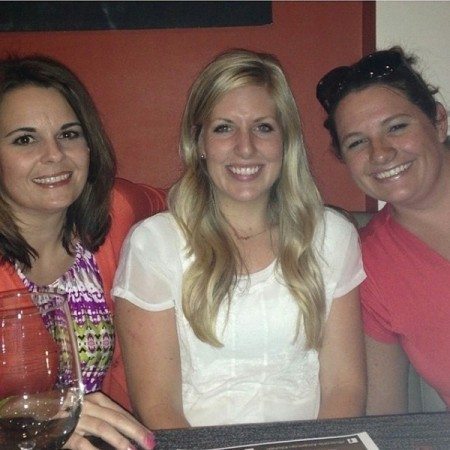 With Kristen from Six Sisters Stuff and Erica from Favorite Family Recipes

The weekend was truly a treat, in every way. Spending time with great bloggers, who I learned so much from, being pampered by Jurlique Spa, dining at Rusconi's and Taggia, being spoiled by incredible brands, being driven around by Uber, and doing it all while staying at the fantastic Kimpton Firesky Resort in Scottsdale. Thank you so much to Chad and Donna of The Slow Roasted Italian for putting it all together, and the brands who so generously sponsored it. It was perfection and so very much appreciated.