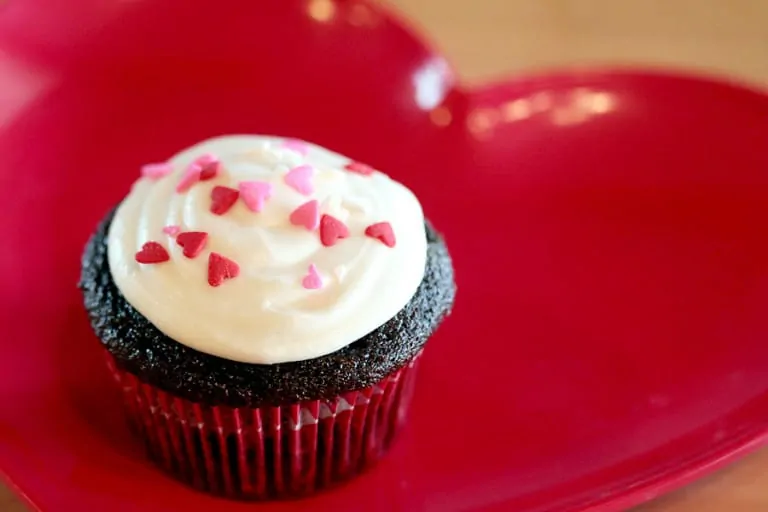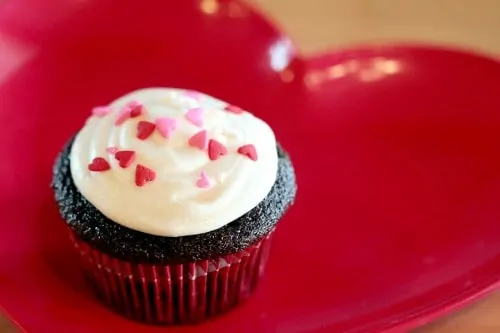 After neglecting to make my husband a cake on his birthday yesterday, I figured I better whip something up today. I tried a new recipe – One Bowl Chocolate Cake. It was very tasty, but given how runny the batter is, I don't think I'd use it to make cupcakes again. It was a MESS. But the end result was super fudgey and moist.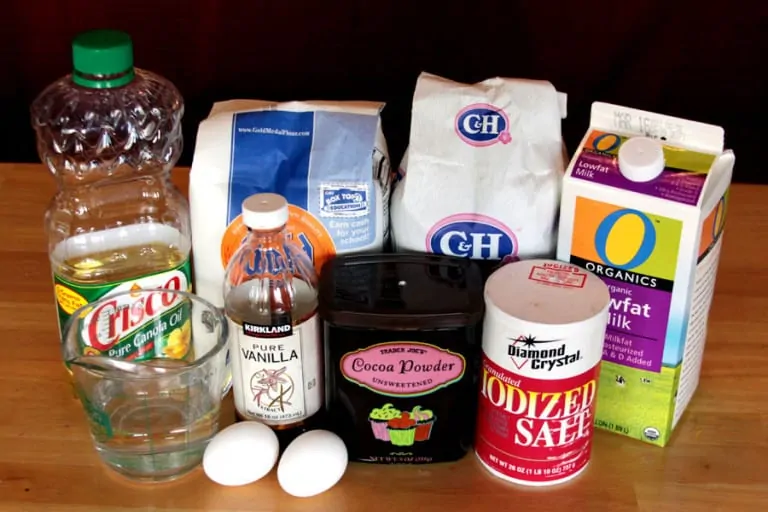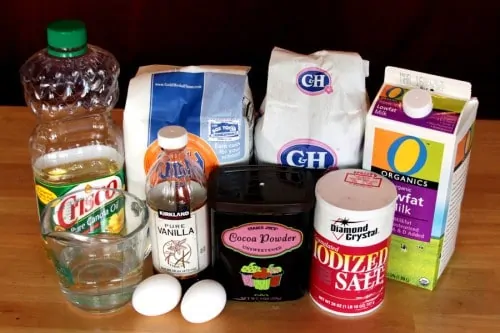 Baking powder and his friend baking soda were a bit camera shy, and didn't make it into the photo (whoops!).
Here's the recipe… (from All Recipes.com)
2 cups white sugar
1 3/4 cups all-purpose flour
3/4 cup unsweetened cocoa powder
1 1/2 teaspoons baking powder
1 1/2 teaspoons baking soda
1 teaspoon salt
2 eggs
1 cup milk
1/2 cup vegetable oil
2 teaspoons vanilla extract
1 cup boiling water
Preheat oven to 350 degrees F (175 degrees C). Grease and flour two nine inch round pans.
In a large bowl, stir together the sugar, flour, cocoa, baking powder, baking soda and salt. Add the eggs, milk, oil and vanilla, mix for 2 minutes on medium speed of mixer. Stir in the boiling water last. Batter will be thin. Pour evenly into the prepared pans.
Bake 30 to 35 minutes in the preheated oven, until the cake tests done with a toothpick. Cool in the pans for 10 minutes, then remove to a wire rack to cool completely.
I made cupcakes – and the recipe was enough for a little more than 24 cupcakes. I baked them for about 15 minutes. I used my go to homemade buttercream frosting, which is a very unscientific mix of powdered sugar, butter, milk, shortening, vanilla and salt. When it comes to frosting, I can't be bothered to measure, I just pour, mix and pour some more.
Given it's almost February, it's all about the Valentine's sprinkles!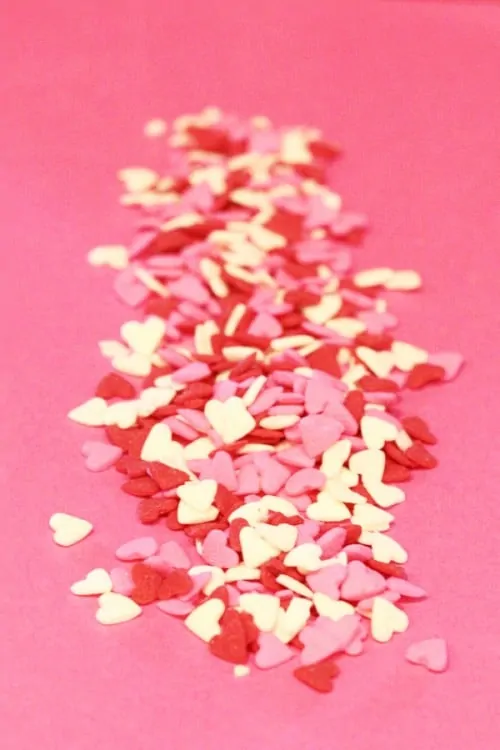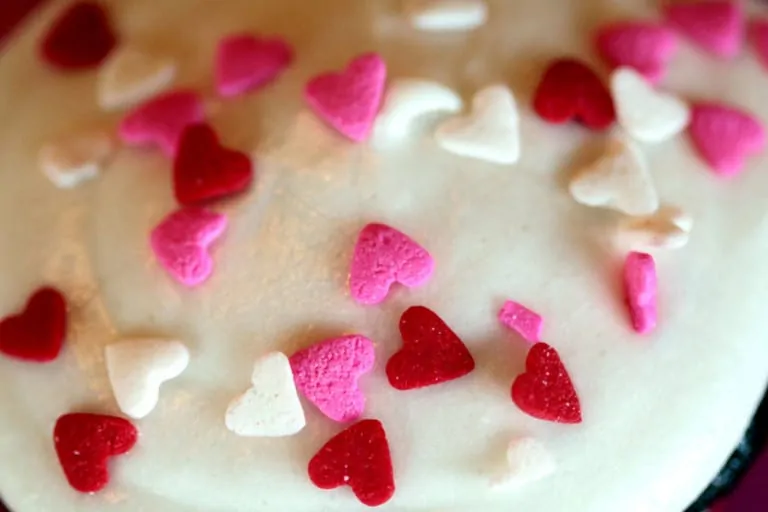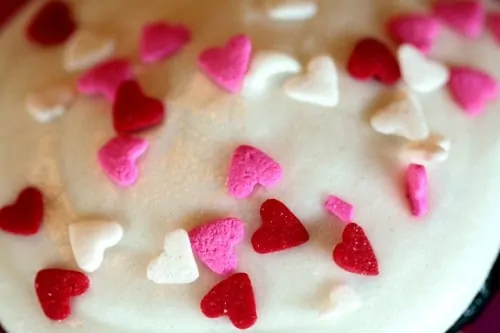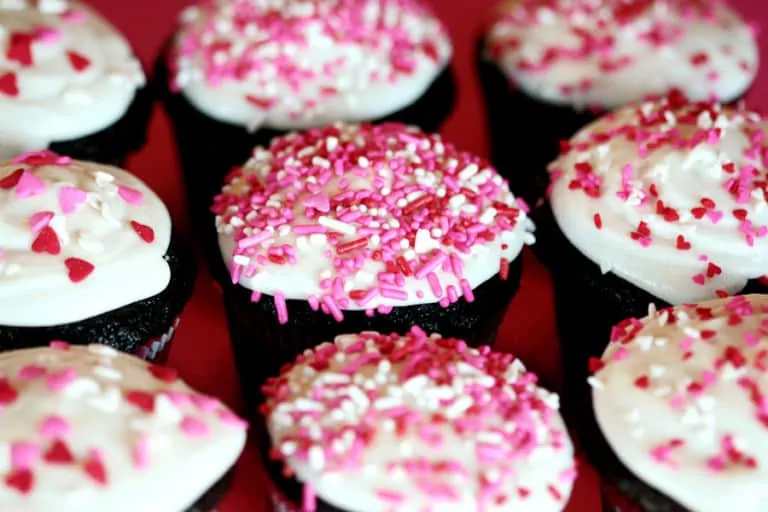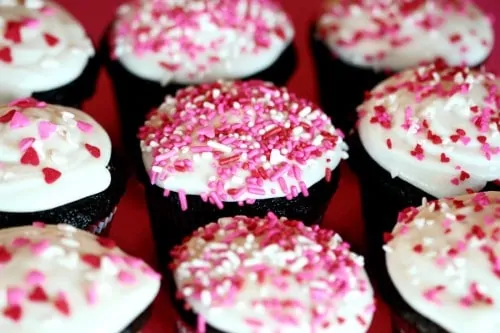 The next few weeks will likely bring heavy usage of Valentine sprinkles.