You know those little Conversation Heart candies that you always see around Valentine's Day? Did you know that you can have them personalized? Made to say whatever you want? You can! And you can make super cute Valentine Cupcakes with them! Necco, who makes the chit chatty little hearts, has a line of #tweethearts, personalized conversation heart candies.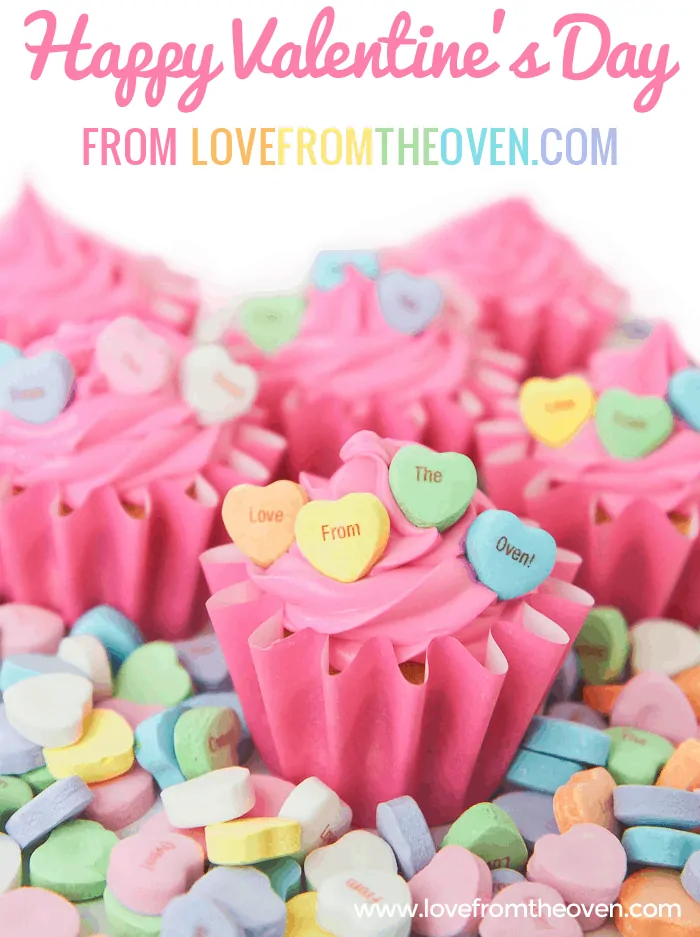 Oh my heck, they are so cute!!! When the folks at Necco offered to send me some, I thought Love From The Oven was the perfect thing to have them say, both being the website name, and being perfect for topping baked treats, which are, of course, some love from the oven! Perfect for Valentine Cupcakes.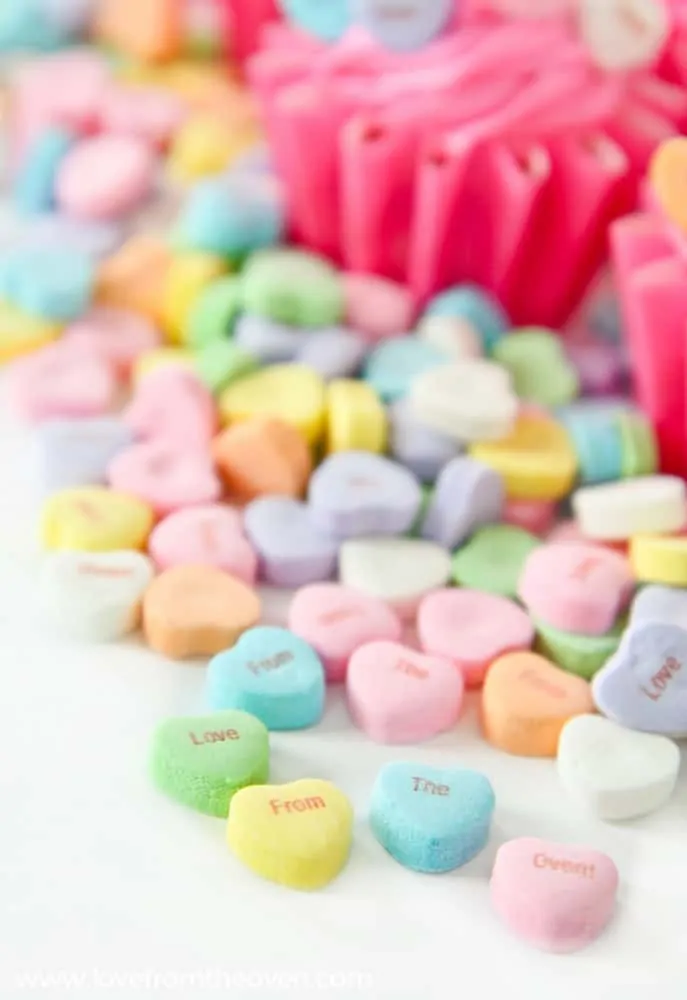 So fun and so easy! Just whip up your favorite cupcake recipe (or a box mix), top with some frosting, add your #tweethearts and you have a darling Valentine's Day treat. I made standard size cupcakes (the pink wave liners can be found here) which I topped with four #tweethearts and mini cupcakes which are perfect for topping with a single #tweetheart. A super easy Valentine Cupcake for sure.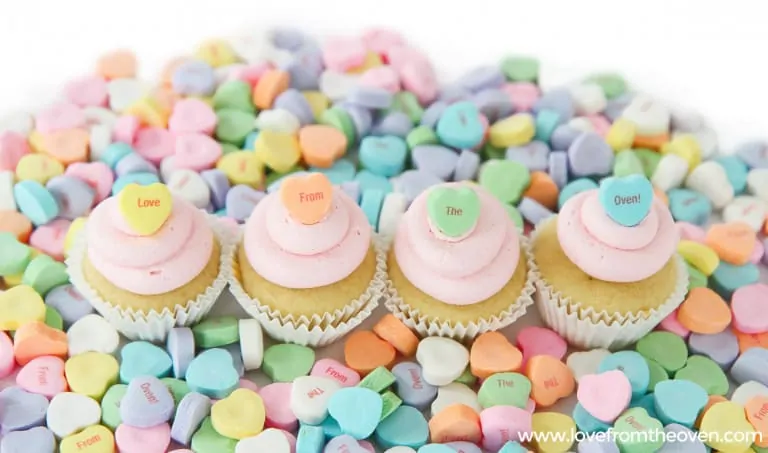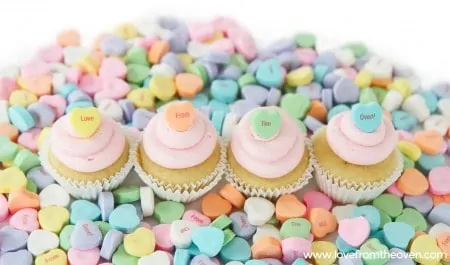 So in love with these! How fun would these be to write out a whole message with? Or a proposal, of course they are perfect for that! Or you could go a total different direction and be all anti-Valentine's Day with them, sometimes that's what fits the bill.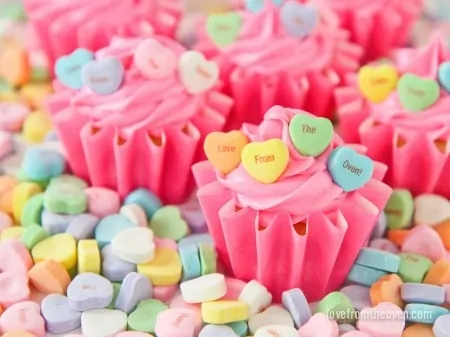 I rainbow heart love these.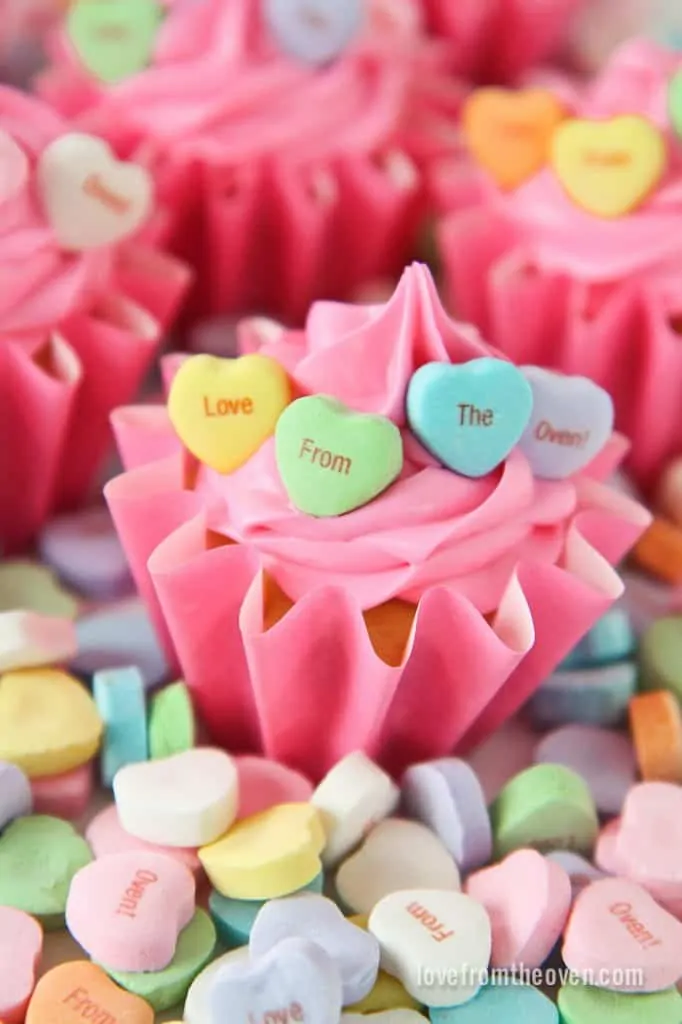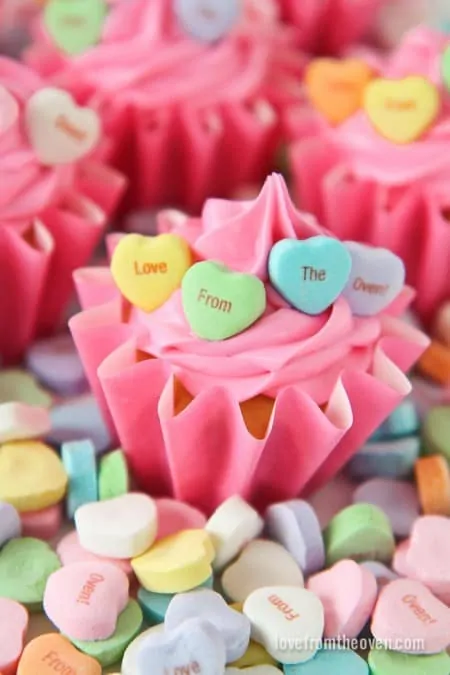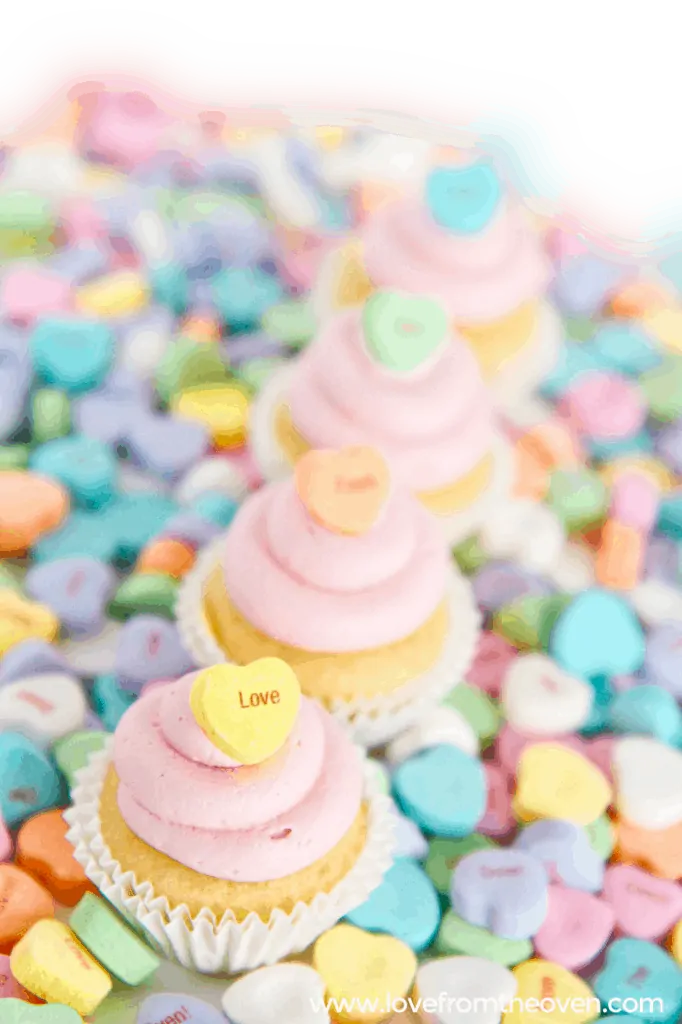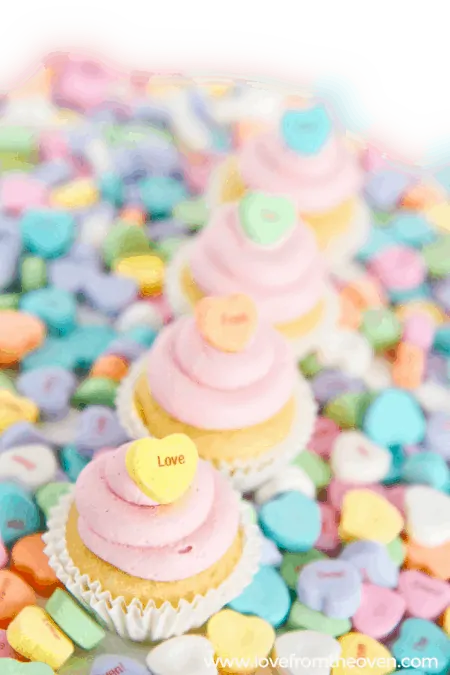 If you want to order some of your own personalized #tweethearts head over to the Tweethearts website. If you order some, I'd love to see pictures of what you get. Have a sweet Valentine's Day!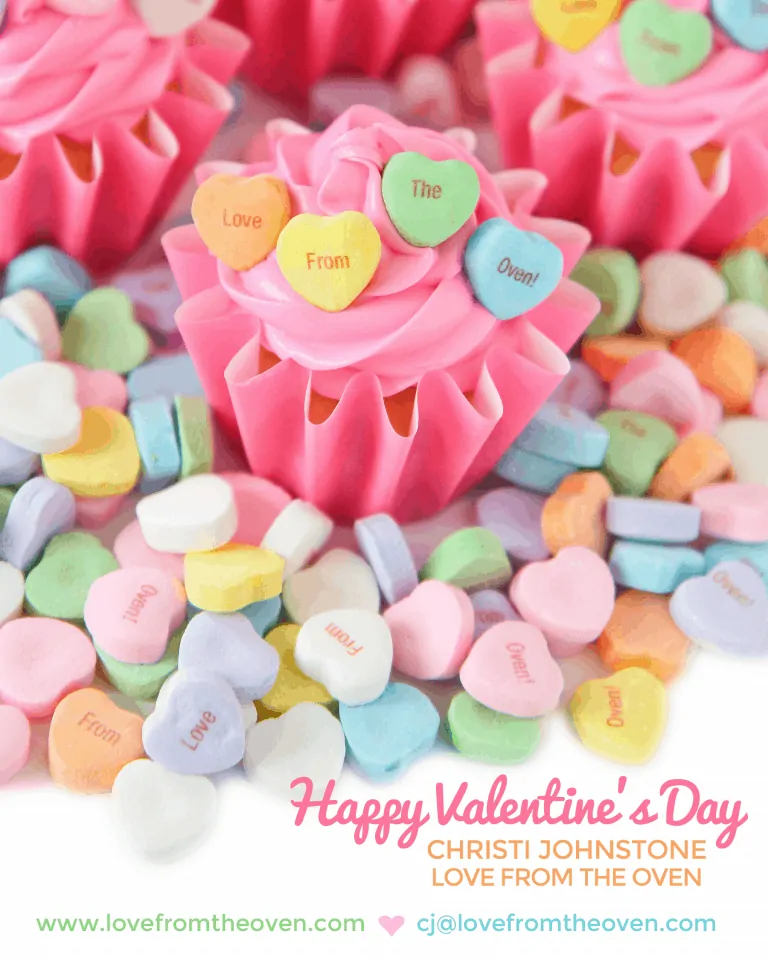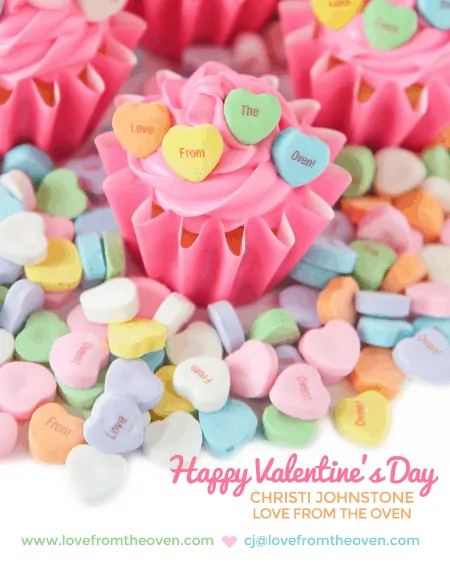 Want some more fun Valentine's Day recipes and ideas? Here you go!
Recipes Using Heart Sprinkles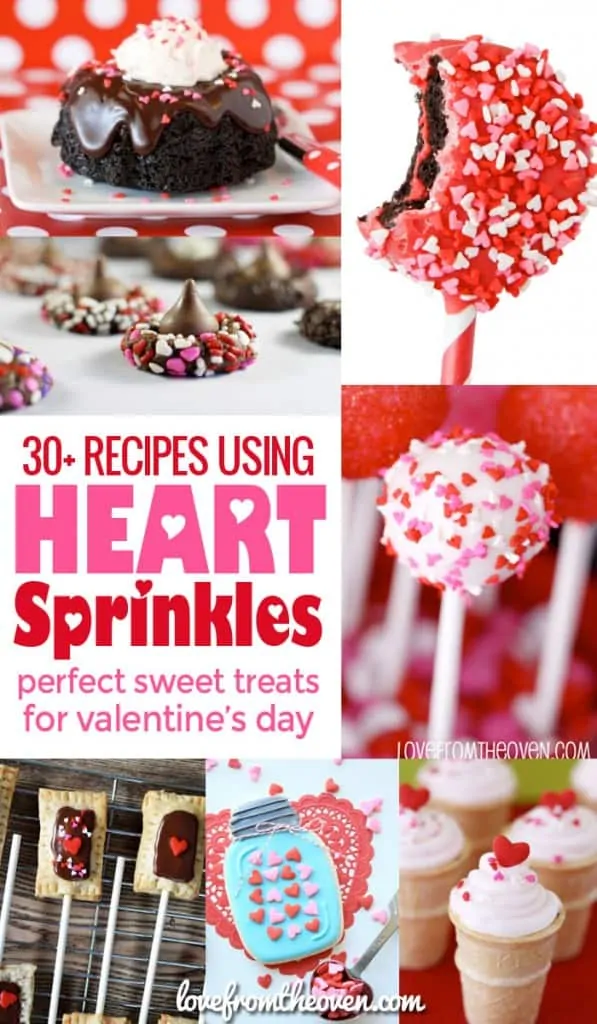 Pretty Pink Valentine's Day Recipes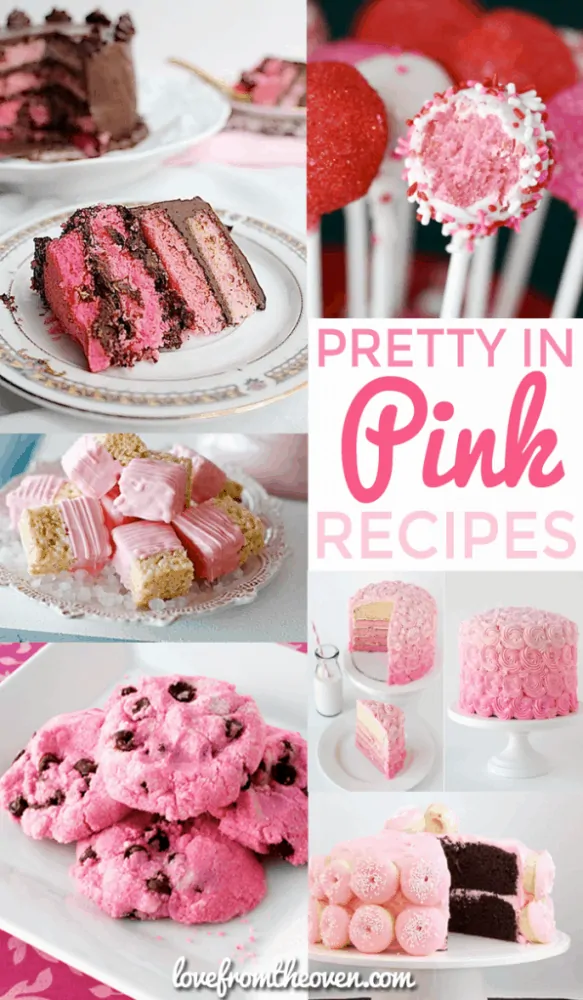 More fun Valentine's Day Recipes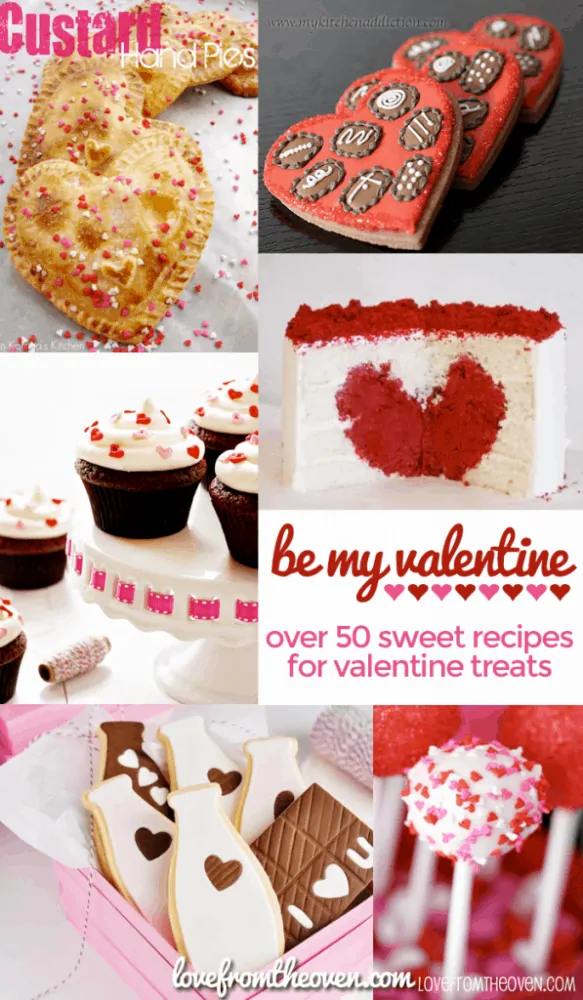 Disclosure: Necco provided me with a free bag of #tweethearts.
No further compensation was received.
All opinions are, as always, mine and mine alone.