Another super easy sweet for you – Valentine's PEEPS S'mores!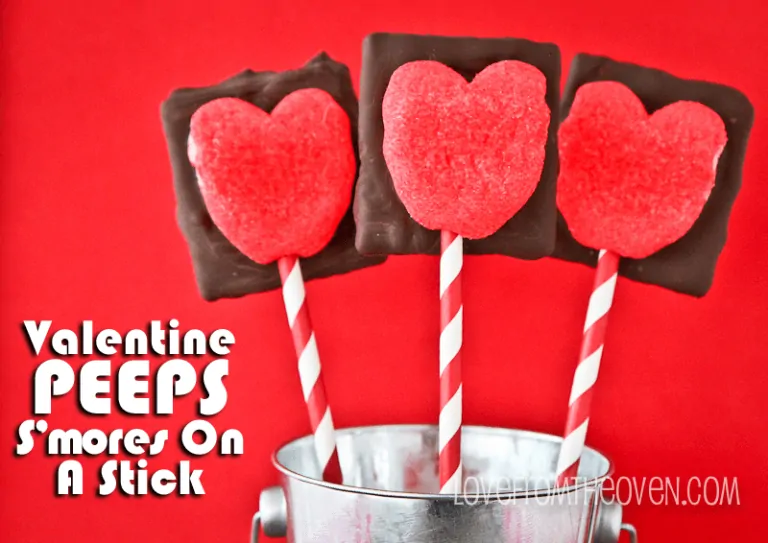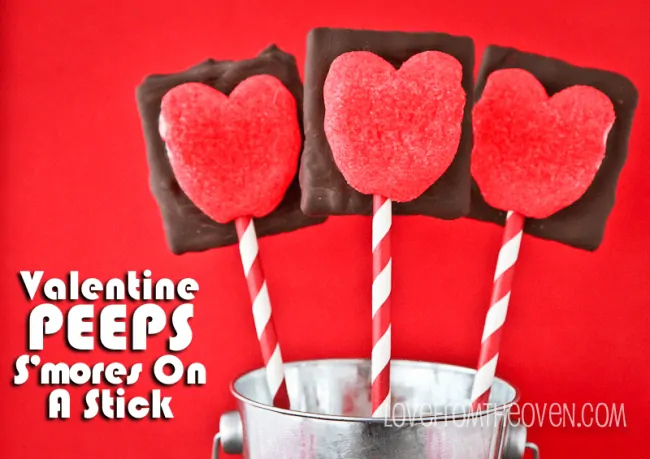 Or, you can forgo the stick and just make yourself some sweet s'mores…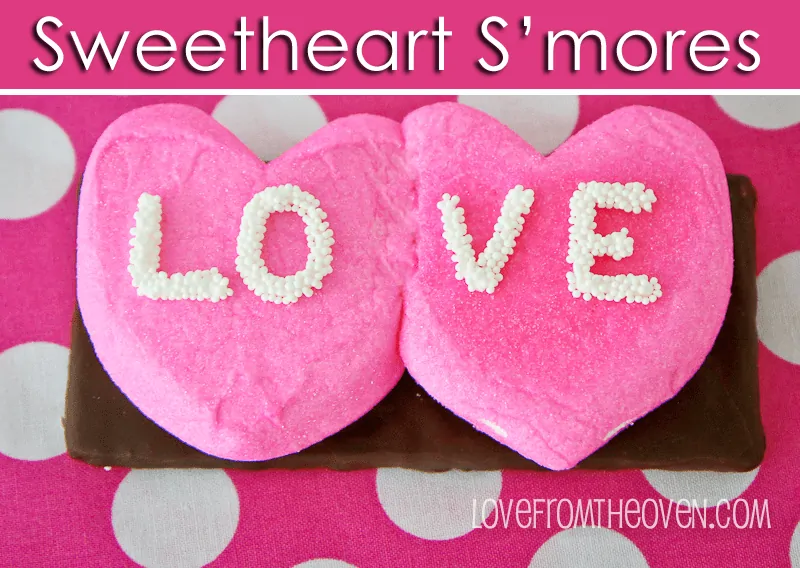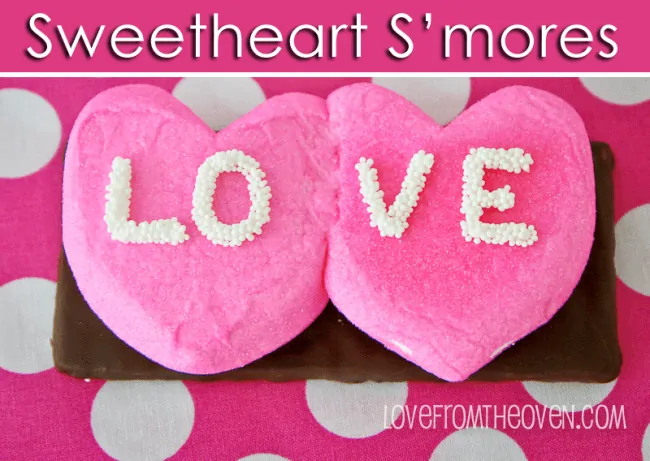 To make these…
1. I dipped graham crackers into chocolate coating.
2. I dipped my straws/sticks into chocolate, and then put them into my PEEPS hearts.
3. I sat the PEEPS hearts onto the graham crackers while the chocolate coating was still wet.
That's all there is to it. If you are skipping the sticks, you just set the PEEPS on the chocolate before it dries. For the Sweetheart S'mores, I used a candy writer to write LOVE on my pink hearts, and then added a few sprinkles to the writing. All my supplies are listed at the bottom of this post.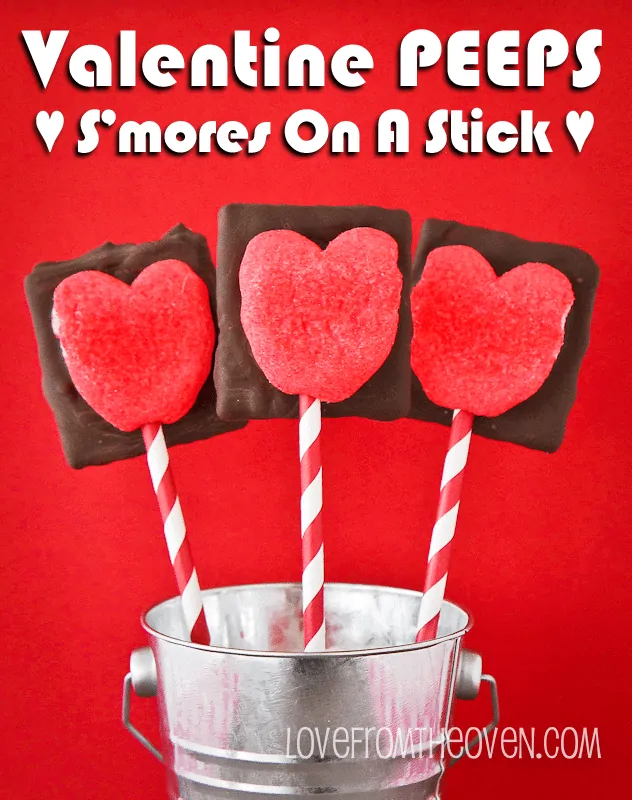 These would be really cute with a cellophane bag over them and some cute Valentine's ribbon.
A perfect sweet treat to hand out.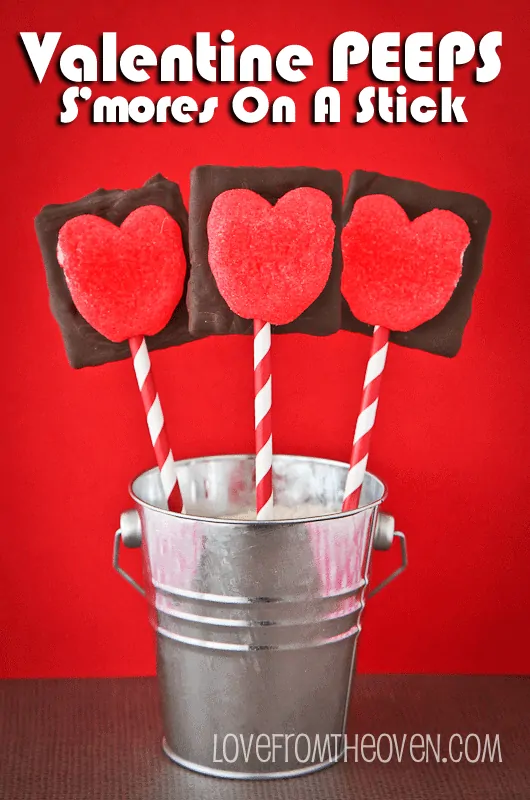 Supplies used include…
Graham Crackers
PEEPS Marshmallow Valentine Hearts
Sweets & Treats Boutique Paper Straws