This weekend I was incredibly lucky to be able to attend an event hosted by Duncan Hines.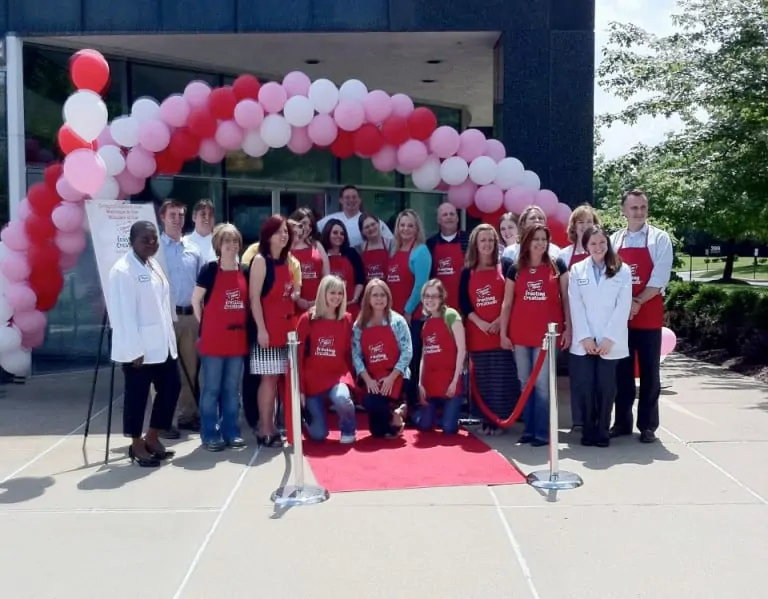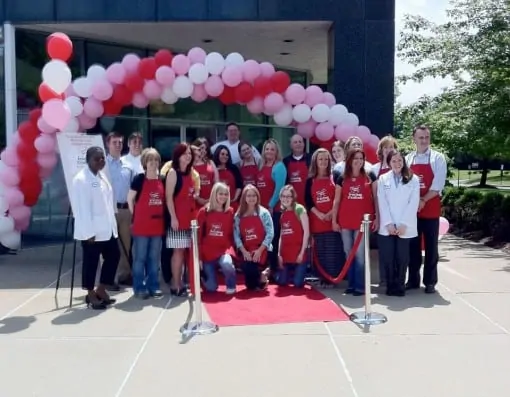 With the recent launch of their amazing new product, Frosting Creations , Duncan Hines challenged their customers to come up with unique recipes using the twelve flavors in the Frosting Creations line up.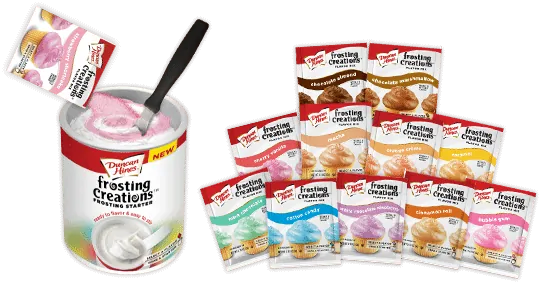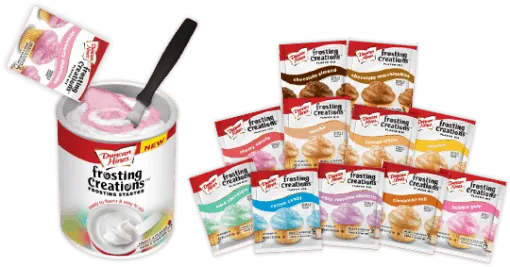 The 12 Grand Prize winners in the Frosting Creations Recipe Challenge, along with three lucky bloggers – Shelly from Cookies & Cups, Doug from Hoosier Homemade and myself, attended a special Winners Weekend at the state of the art Duncan Hines Test Kitchen in Parsippany, NJ.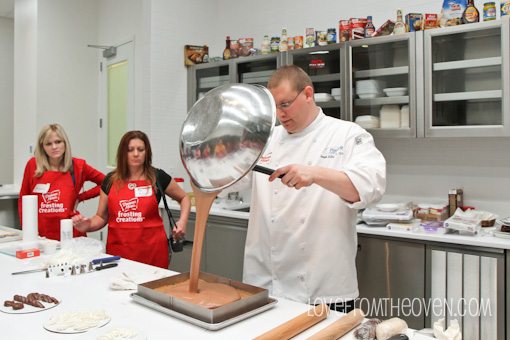 It was a fantastic experience that allowed the winners and bloggers to get to know the creative team at Duncan Hines, to tour the facility and a to spend a day learning from the Duncan Hines Corporate Pastry Chef, Joe DiPaolo. I will be sharing the experience over a few blog posts as there is so much to share that I'm not sure I can pack it all into one post.
We started the weekend with a beautiful dinner at Delicious Heights in Bedminster, NJ. The contest winners, bloggers and Duncan Hines staff had a chance to mix and mingle, get to know each other and enjoy a delicious dinner followed by an amazing desert created by Chef Joe. The brownie, peanut butter and chocolate mousse creation was so good that he promised to share the recipe with us as well as show us how to create it.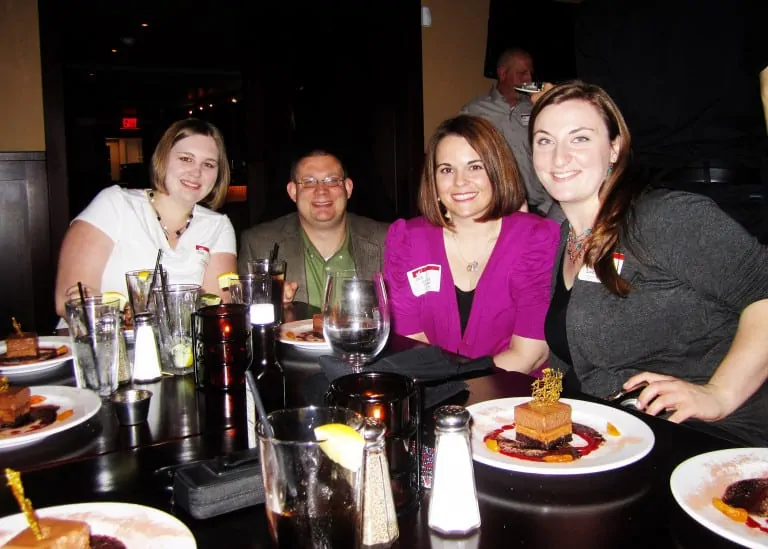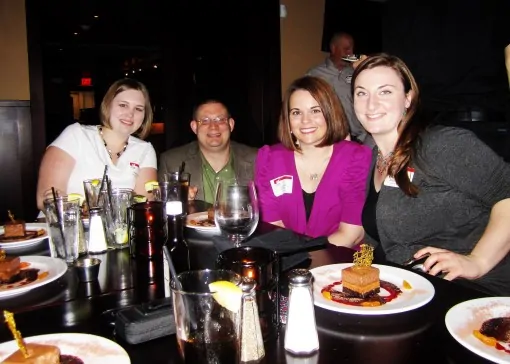 Getting ready to enjoy dessert with contest winners Toni & Lisa and Duncan Hines Corporate Pastry Chef Joe DiPaolo.
The next morning we arrived at the Duncan Hines Test Kitchen and the red carpet was rolled out for us. Literally.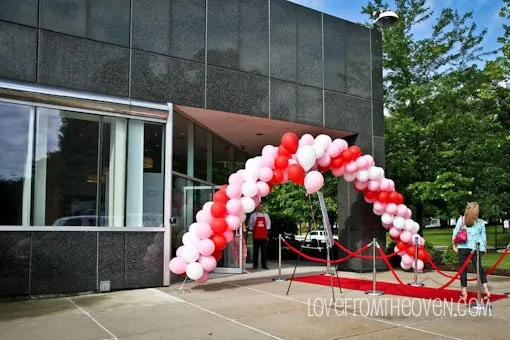 The Duncan Hines test kitchen is amazing. Due to the fact that they do research and development at this location, cameras were limited inside of the building. But let me tell you, I could LIVE here. It felt like a warm and wonderful home away from home wrapped into a professional state of the art facility. It is beautiful, creative and inspiring, with fresh and modern designs, incredible attention to detail and an atmosphere that no doubt inspires much creativity and collaboration.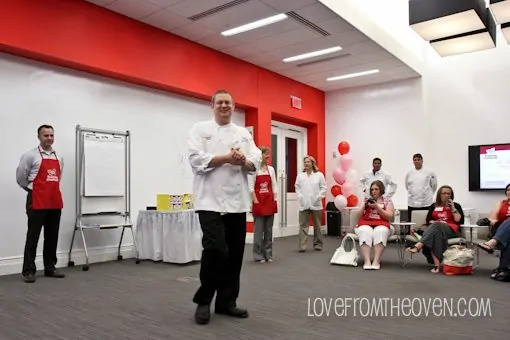 After getting inside and suited up in our aprons, it was time to learn more about the staff at Duncan Hines and about Frosting Creations. We also learned more about Pinnacle Foods, the parent group for Duncan Hines. Pinnacle Foods is also home to brands such as Aunt Jemima, Bird's Eye, Armour, Comstock-Wilderness, Hungry Man, Lender's, Vlasic, Open Pit, Log Cabin, Van de Kamp's, Mrs. Paul's, C&W, Snyder's Of Berlin and more.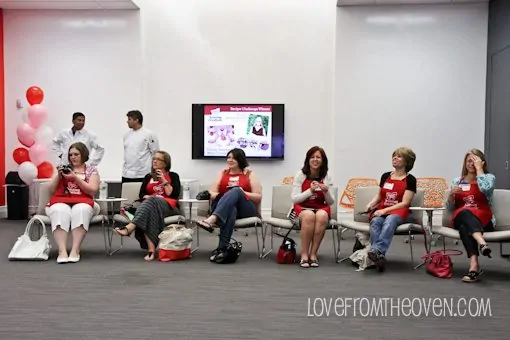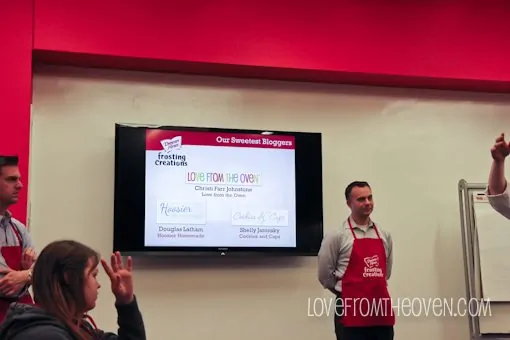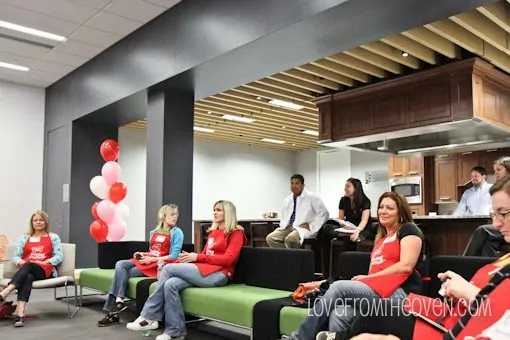 Mary Ellen told us about the research and development that went into Frosting Creations and gave us a look at the first version of the Frosting Creations Flavor Packets.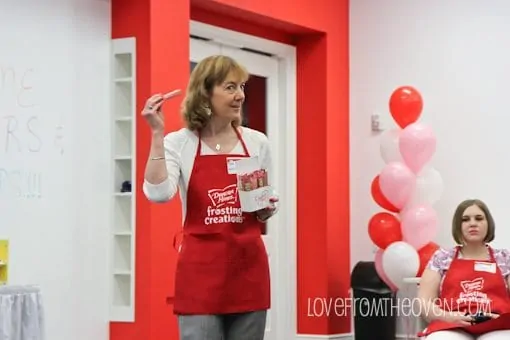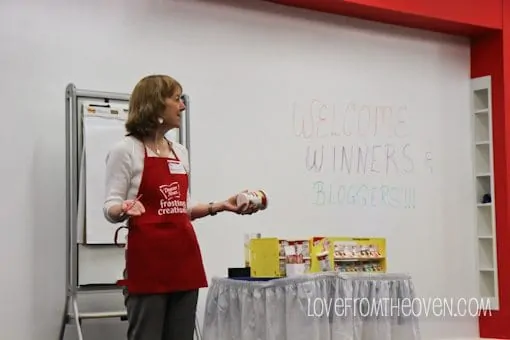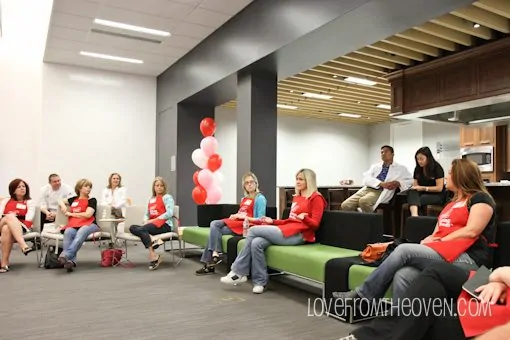 The walls in this room were all covered in white boards – a fun and functional touch. As they say, the writing is on the walls. They gave everyone a chance to leave their mark and share some ideas for new flavors in the Frosting Creations line up.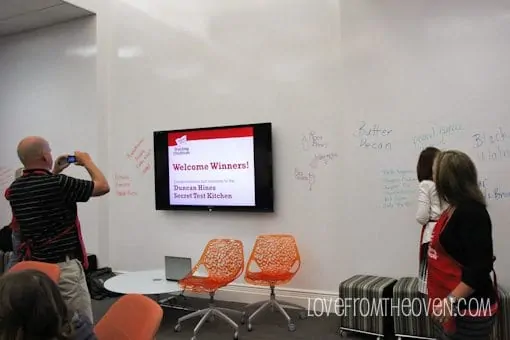 I made sure to include my daughter's flavor requests, which had been previously discussed with her classmates (I think she may be holding her own focus groups). Chef Joe gave her ideas a thumbs up. She was not about to miss this opportunity to her her opinion heard.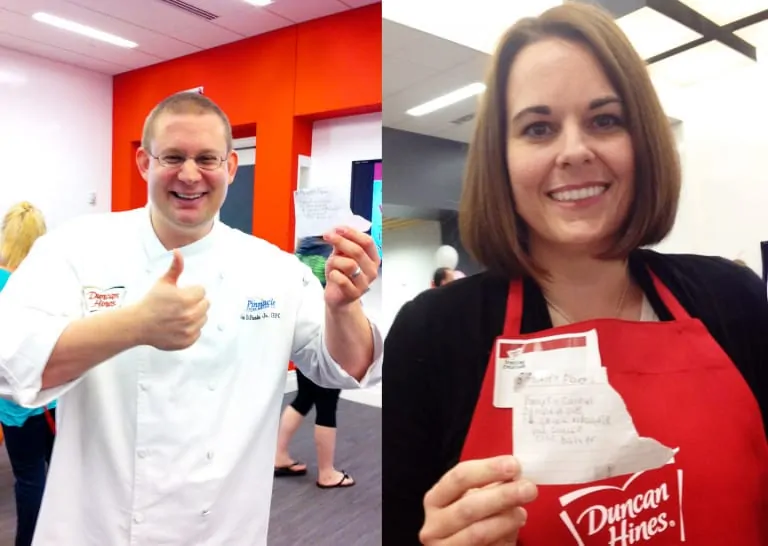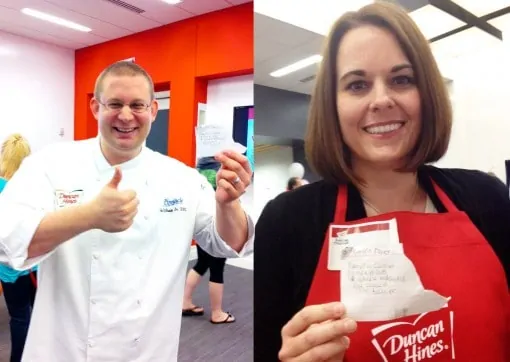 After a tour of the facility, we had a chance to experience first hand how focus groups are run, how flavors are selected and how consumer panels share their feedback with the brand. And then it was time to head into the kitchen.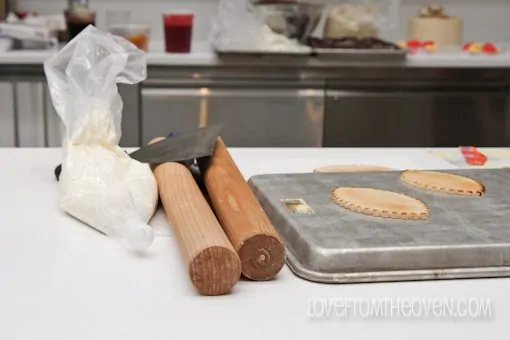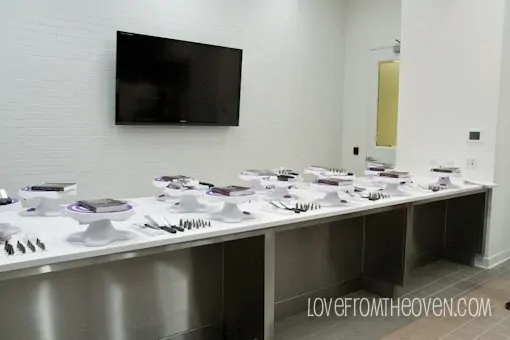 Chef Joe spent the next few hours showing us many of his amazing tips and tricks. It's unbelievable how much valuable information he packed into the time that we had with him.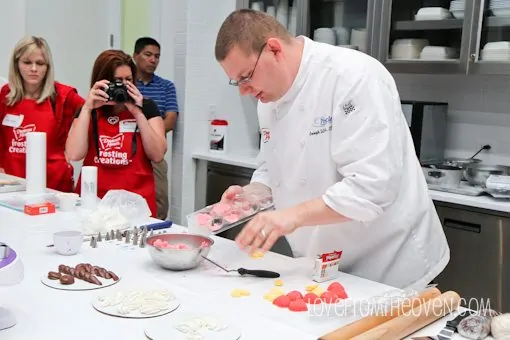 With so much information, I've decided to break this trip up into three separate blog posts. In my next post I will share some of the techniques that Chef Joe taught us, and then wrap up by sharing the recipes created by the winners in the Frosting Creations Recipe Challenge. I have to say a huge thank you to everyone at Duncan Hines, Pinnacle Foods and RBB Public Relations for making this wonderful event happen and for including Love From The Oven!