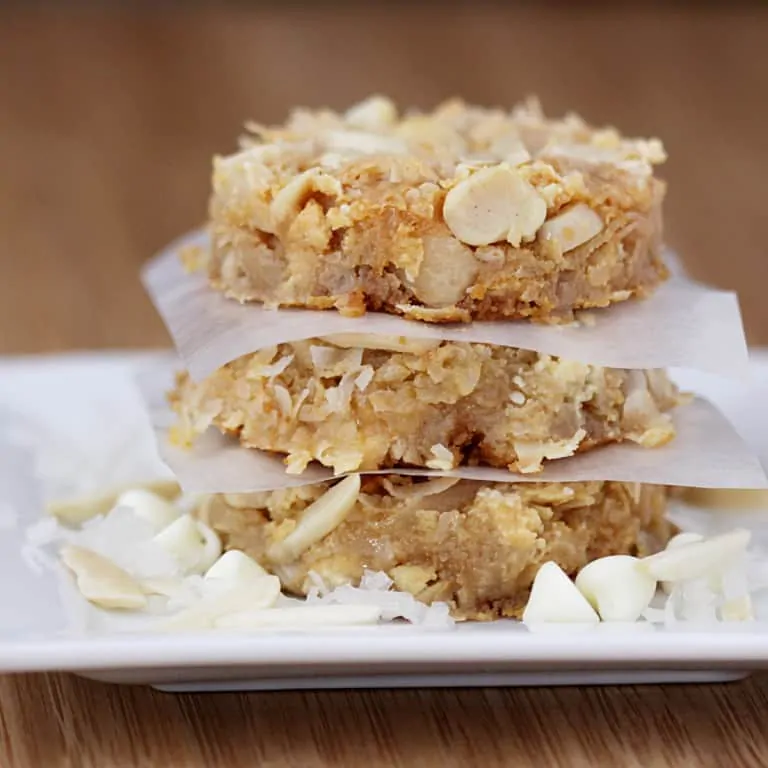 Magic cookie bars. Seven Layer Bars. Whatever you call them – I love them. I usually only make them for Christmas, and they are hands down the treat I look forward to the most. An added plus for me is that a lot of people seem to be a bit turned off by coconut and thus do not try them. This leaves more for me. I'm sooo fine with that. Buttery graham cracker crust, gooey creamy sweetened condensed milk, toasty coconut, chocolate chips and nuts. I love each and every crumb.
A few weeks ago I was reading my favorite cooking blogs and I came across a white chocolate version at Baking Bites. I have thought about them daily, nightly and possibly in my sleep, ever since. These darn bars have been haunting me. So I finally had enough, and realized I was just going to make them. I altered her recipe slightly (though I still want to try hers), and frankly I'm at a lost for words for how delicious they are. If you are a fan of butter, white chocolate, coconut and/or nuts, MAKE THESE. I'd share mine with you, but I won't even share them with my kids. Now, in my defense, one is allergic to nuts and one has six teeth, so realistically I couldn't share them even if I wanted to. Nice how that works out, eh?
And the best part (well, the taste is the best part, don't believe me if I tell you otherwise) is that they are EASY and are made completely in the pan that you bake them in. Easy clean up! Here's what you need…
White Chocolate Magic Cookie Bars Recipe / White Chocolate Sever Layer Bars Recipe
Adapted from Eagle Brand's Magic Cookie Bar Recipe
1 1/2 cups graham cracker crumbs
1/2 cup butter, melted
1 (14 oz.) can sweetened condensed milk
2 cups (12 oz. pkg.) white chocolate chips
1 1/3 cups flaked coconut
1 cup chopped nuts – macadamia, slivered almonds or walnuts work best
Heat your oven to 350°F (325 for glass pans).
Put the stick of butter into the pan, and put it in the oven while the oven is pre-heating.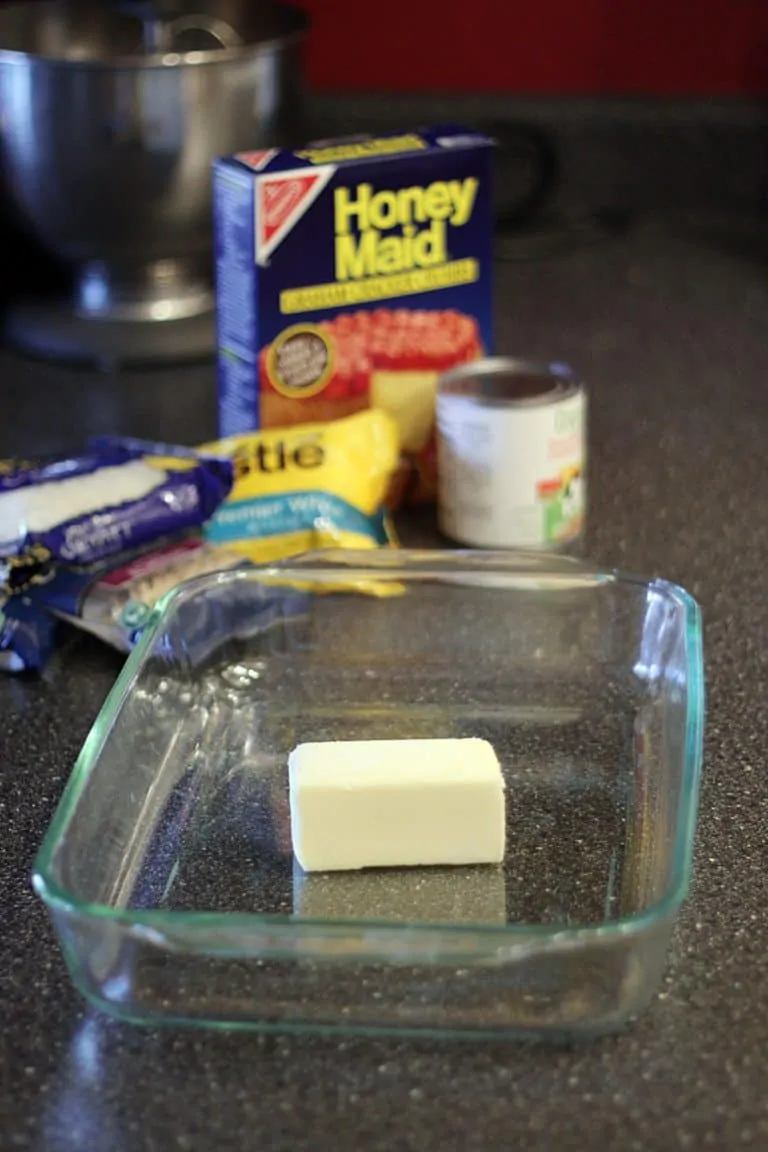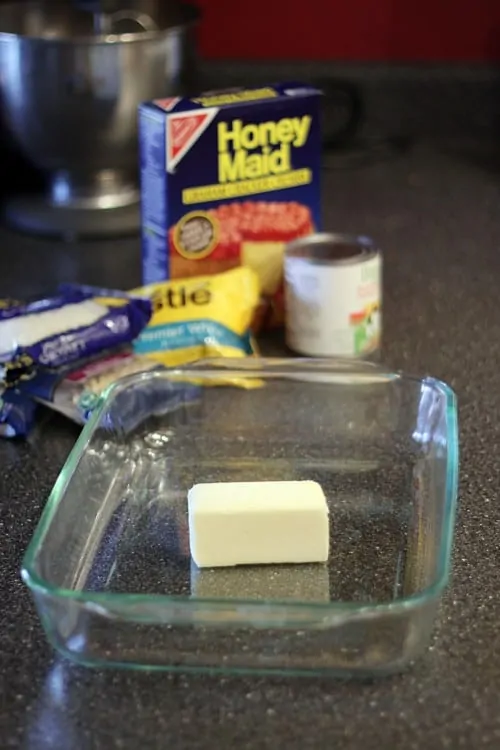 Keep an eye on the butter, though mine is usually melted right about the time the oven reaches the desired temperature. Remove from oven and have a spot where you can put the hot pan to work with. Take extra care to not burn yourself, sometimes I forget I'm working with a screaming hot pan.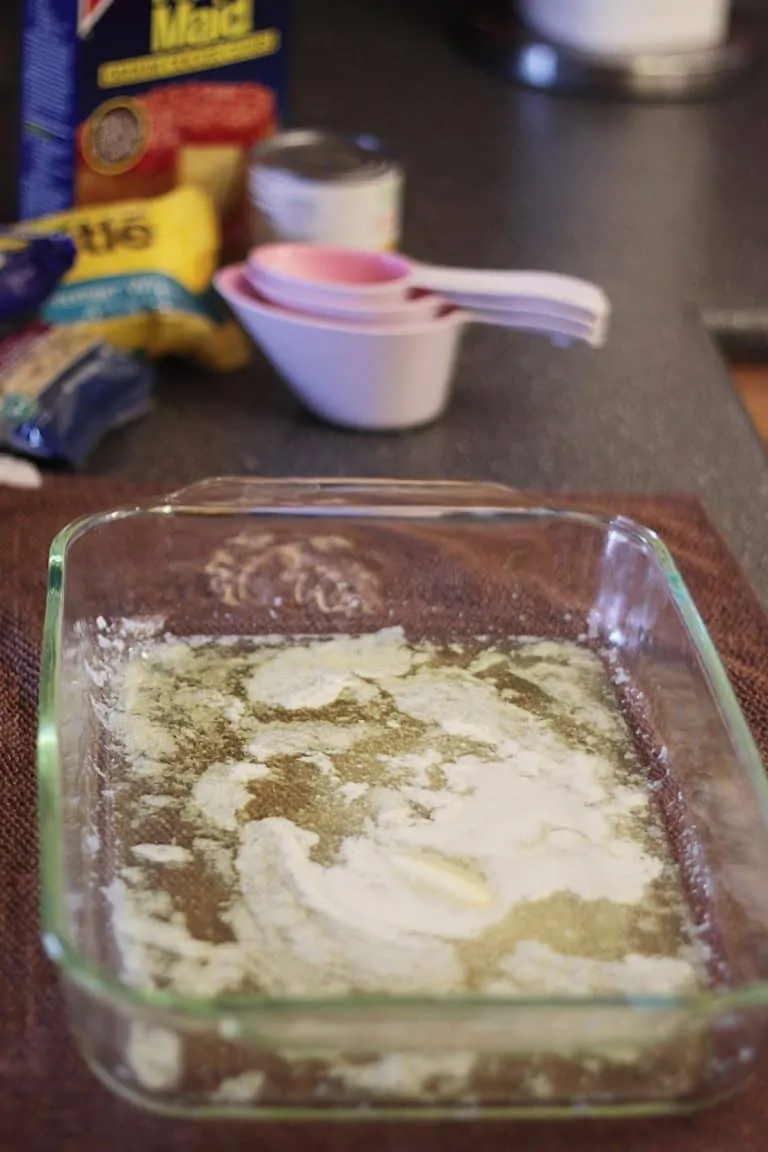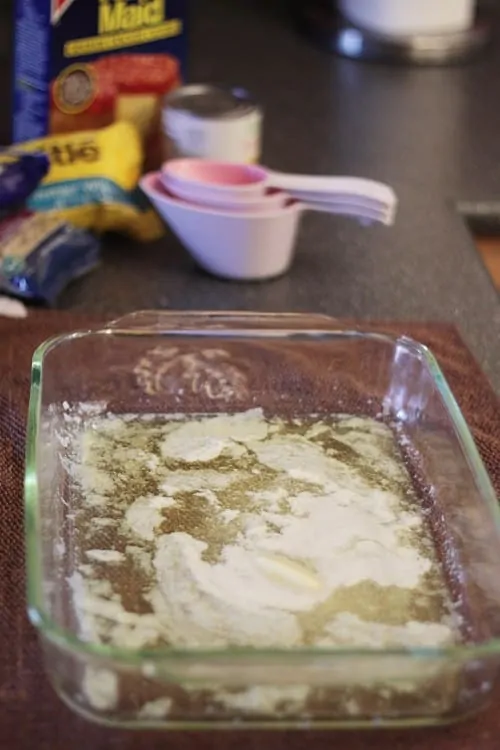 Next, while not burning yourself (can you tell I've done that a few times?), sprinkle your graham cracker crumbs evenly over the melted butter.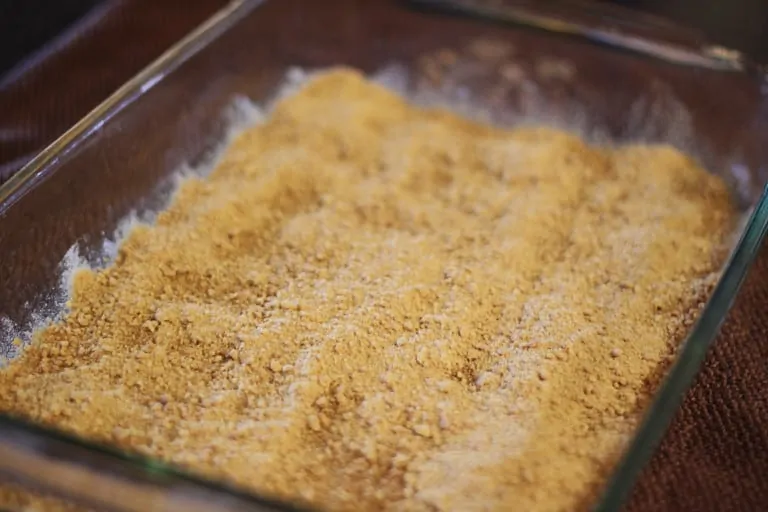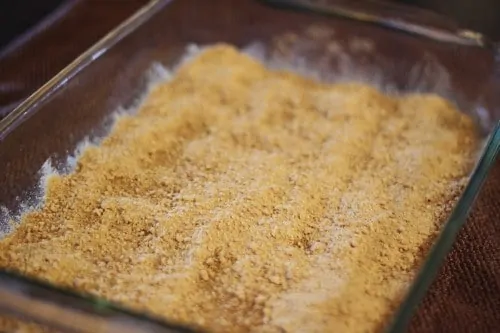 Lightly smooth / press the graham cracker crumbs into the butter. The back of a spoon works well for this. Pour the can of sweetened condensed milk evenly over the graham cracker crumbs. This can be hard to spread if you plop it all into the center, so I slowly pour it out trying to cover the entire area so that I don't have to spread it.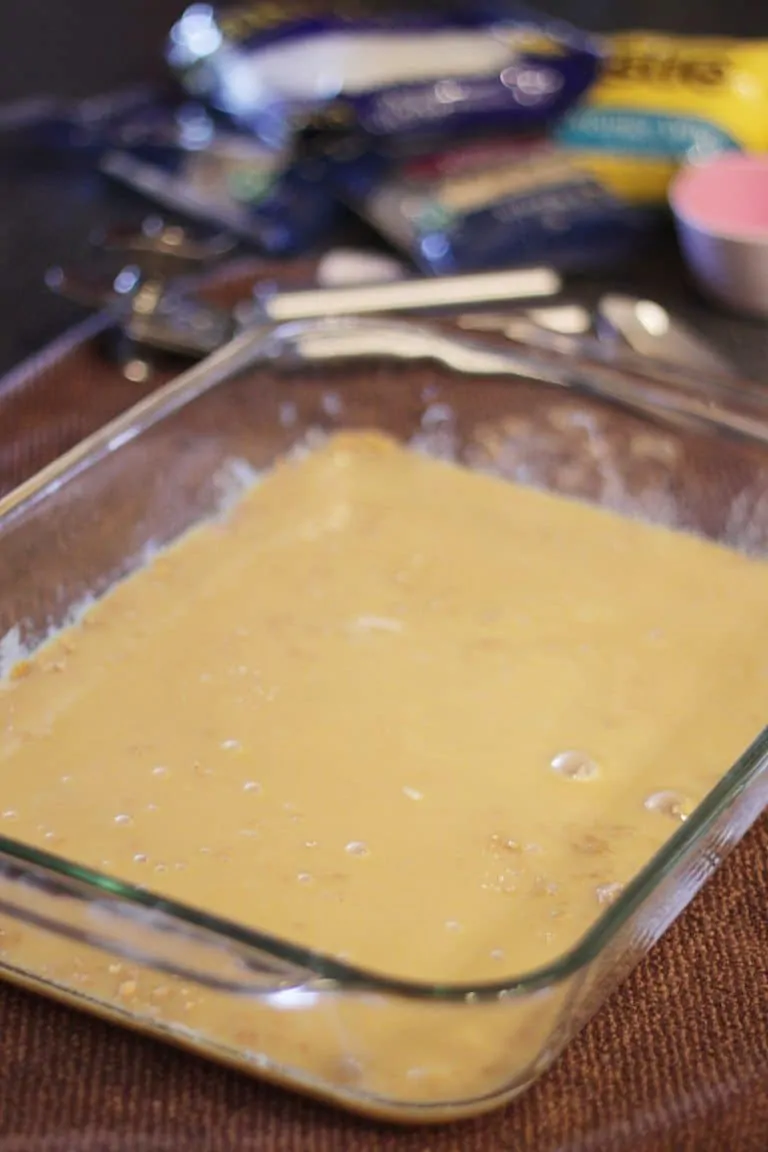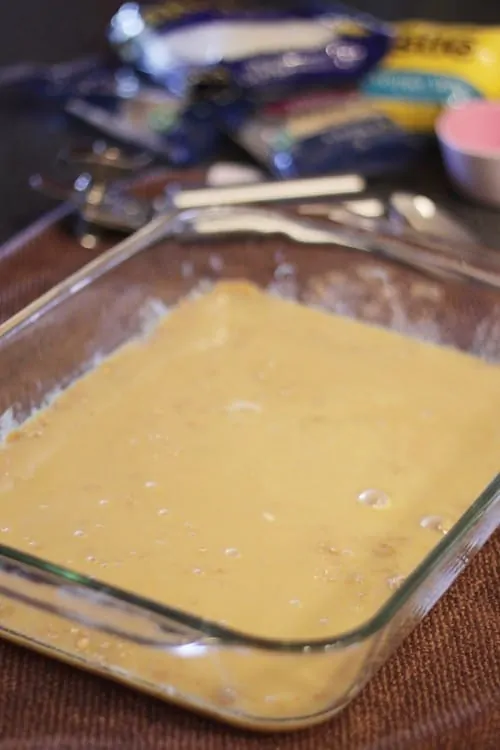 Now you will sprinkle the chocolate chips and nuts onto the sweetened condensed milk.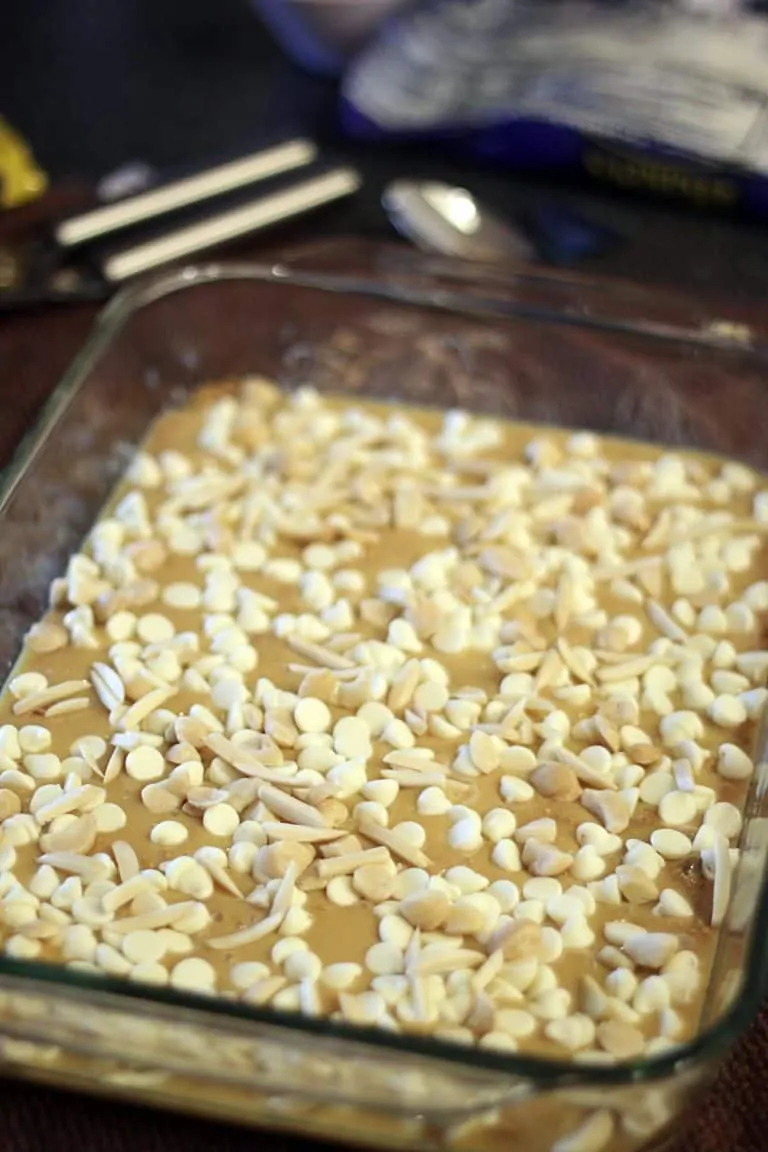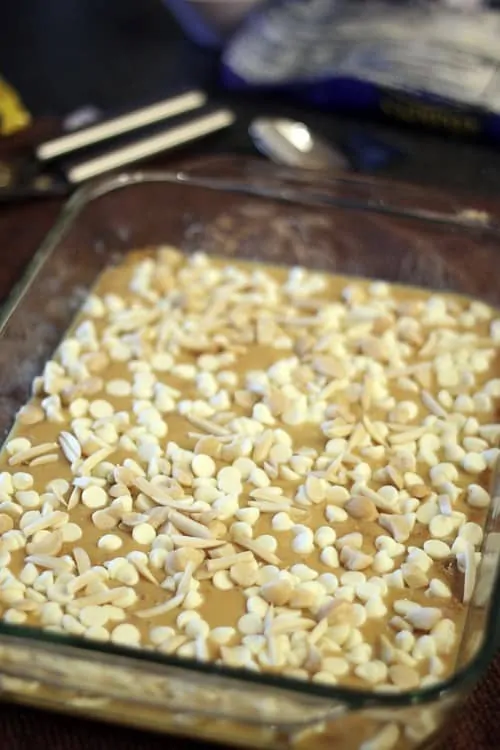 I tend to save about 1/4 of each to put on after the coconut. All that's left is to add the coconut layer, and than sprinkle on the remainder of the chocolate chips and nuts. You will than want to gently press the entire mixture down a bit, just a little pat, no need to smoosh it.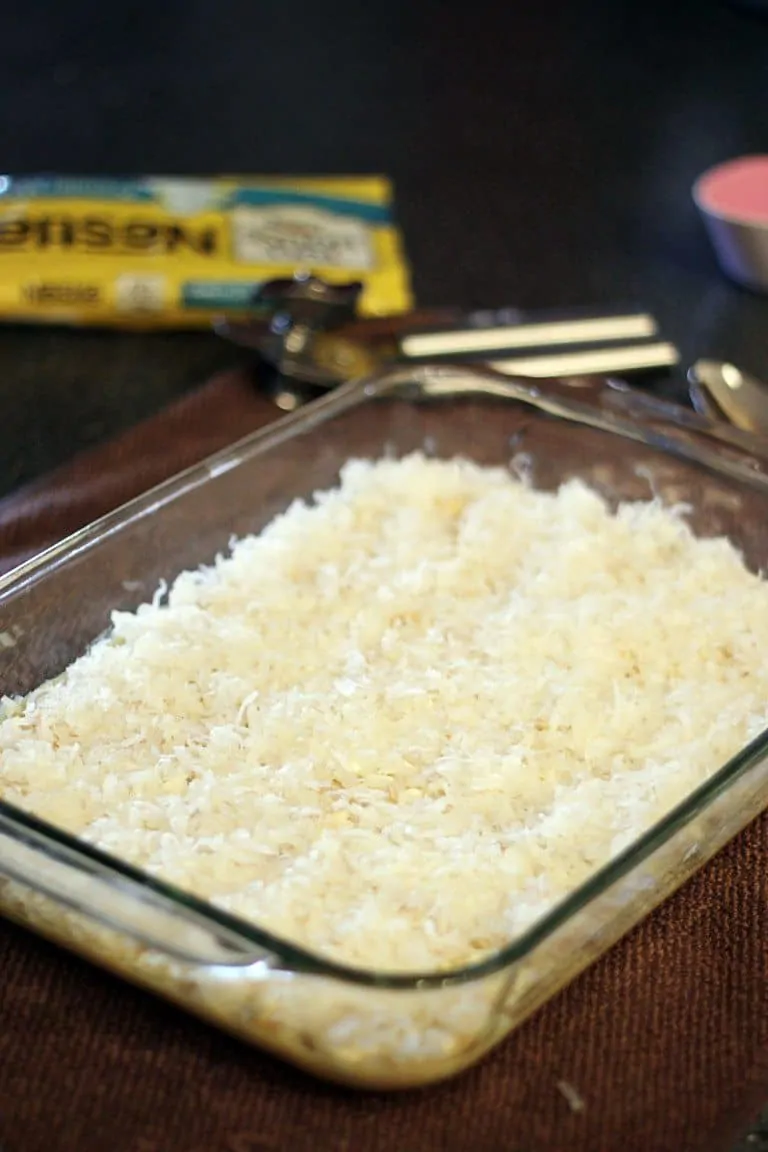 Bake for 25 to 30 minutes or until lightly browned.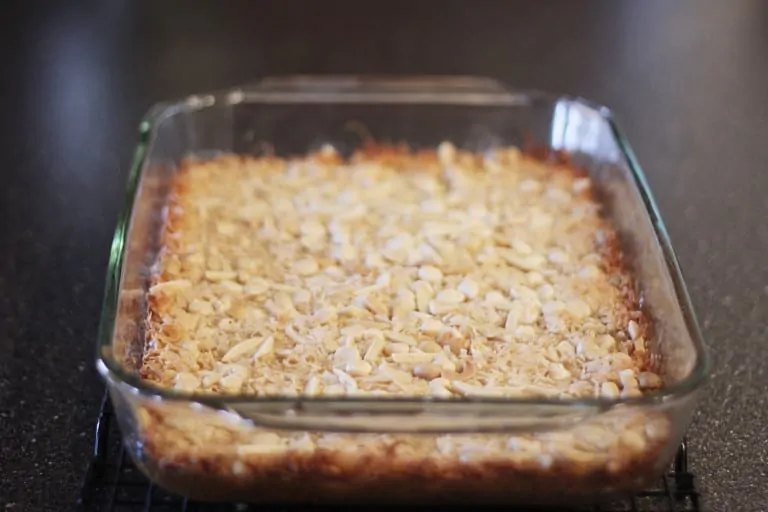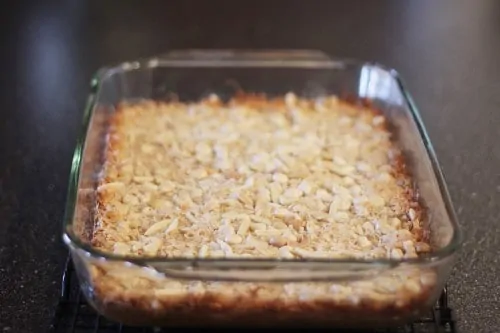 Remove from oven and let cool. I know it may not look like much – but it's beautifully delicious. At this point you can leave them in the pan and cut a piece out as needed (well, I guess nobody NEEDS one, so wanted? No, I'm sticking with needed). I decided to cut mine into round pieces. I used my fancy children's Disney cup as my cutter. I spray liberally with cooking oil, insert into the bars and give it a twist.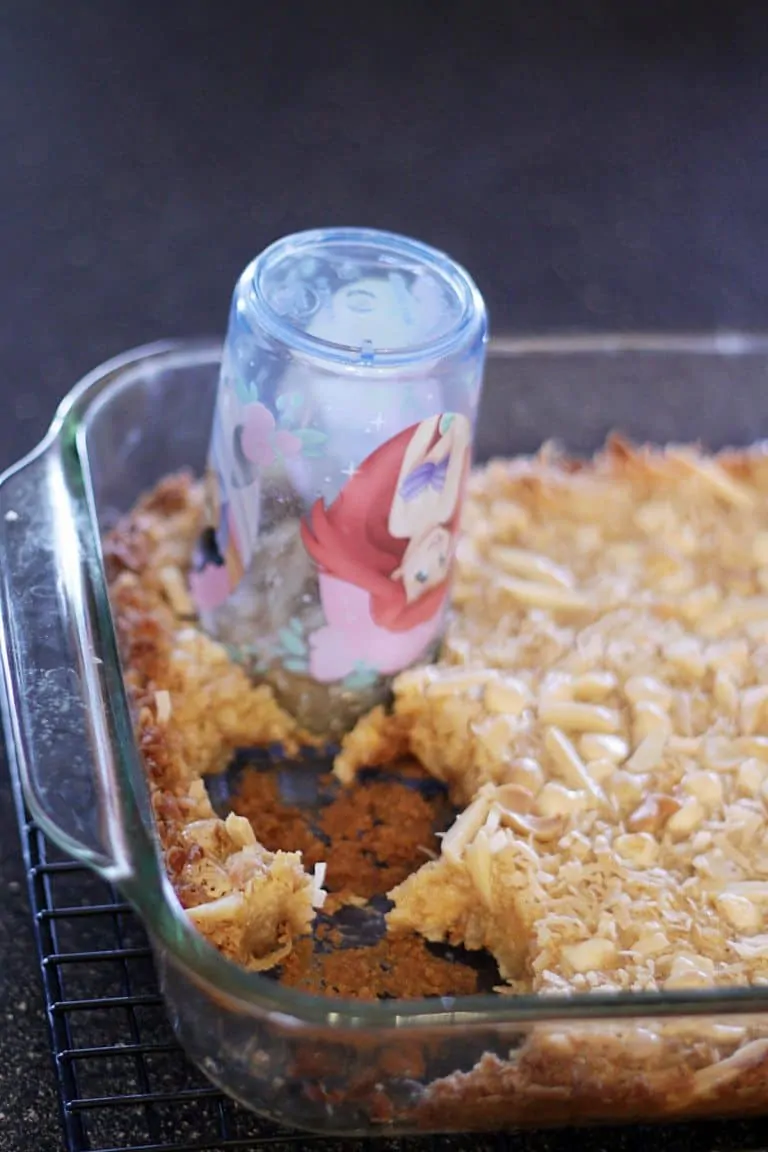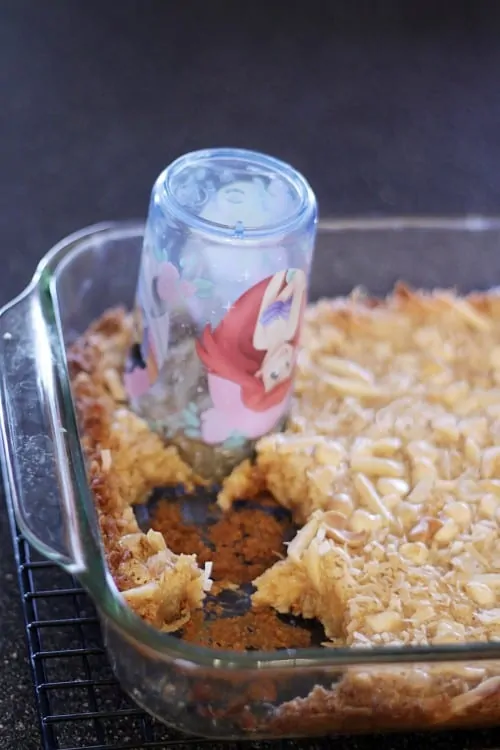 Most likely the bar will stick in the cup. I give it a few taps on the counter and it usually pops out. It is helpful to wipe down the cup after each use, and add a bit more cooking oil.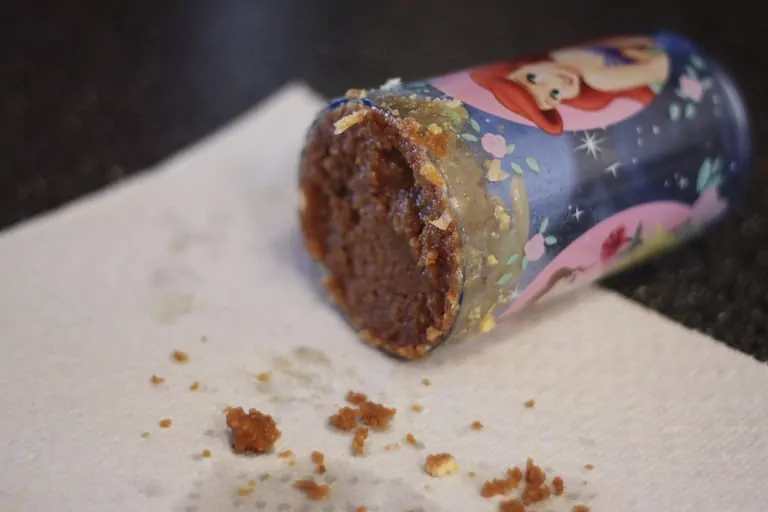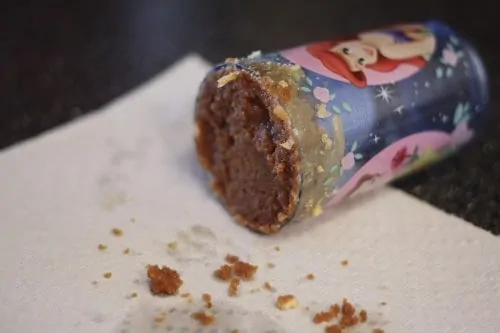 That's it. Now enjoy. And enjoy seconds. And when nobody is looking, go ahead and enjoy thirds. I won't tell a soul.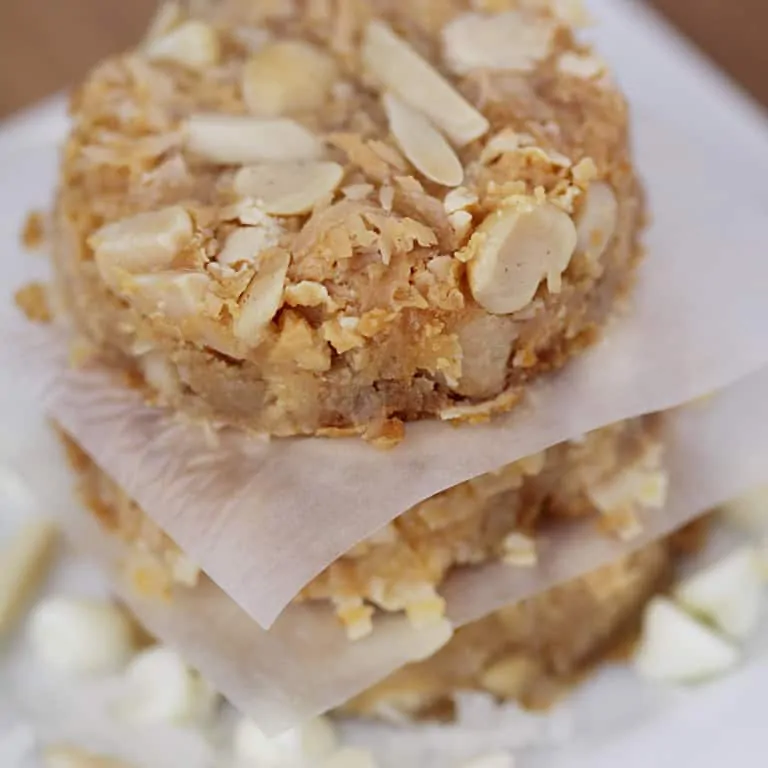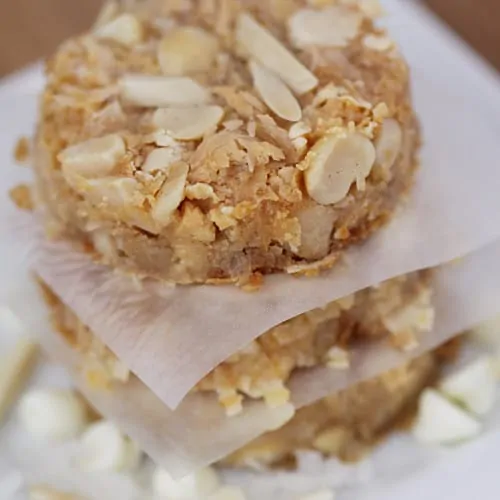 Sticky, gooey, GOOD!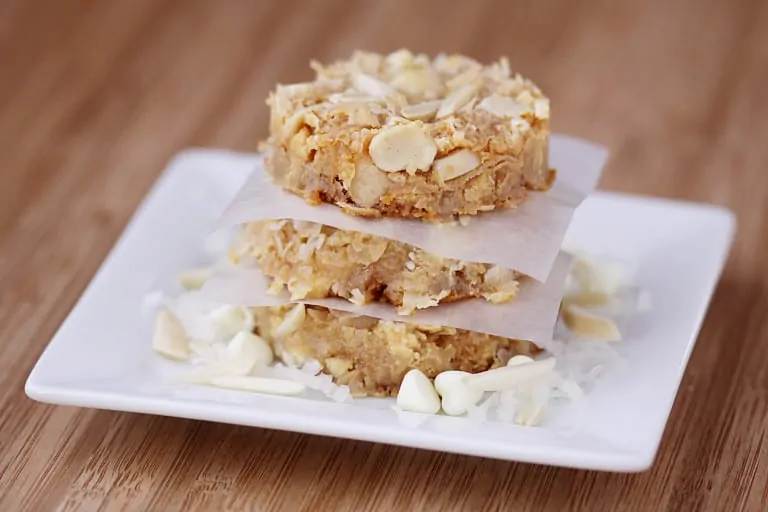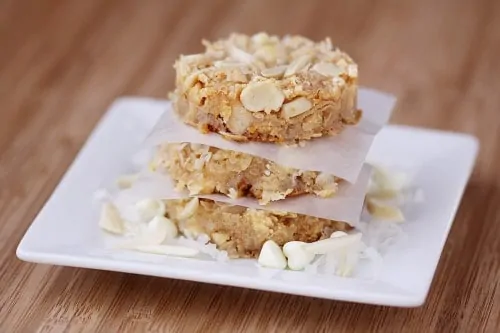 And if you REALLY want to take it over the top, add a bit of caramel sauce…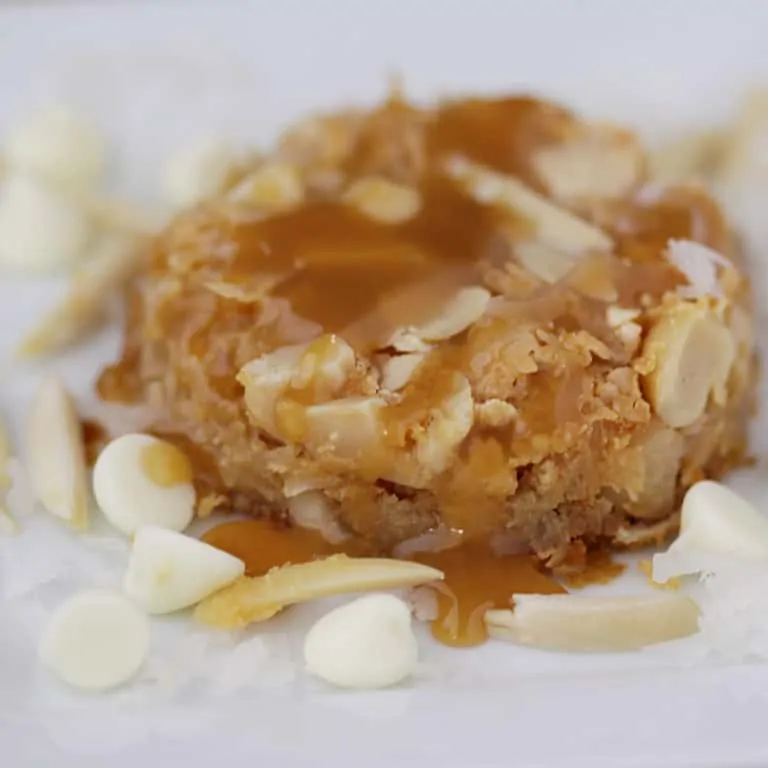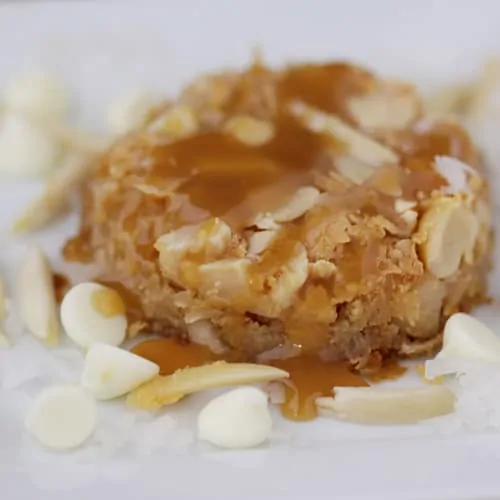 Oh yeah.