If I have to turn a year older today, I decided that I would do it with one of my favorite desserts… Chili's White Chocolate Molten Cake. Warm cake, ice cream and white chocolate??? Um, yes please!!!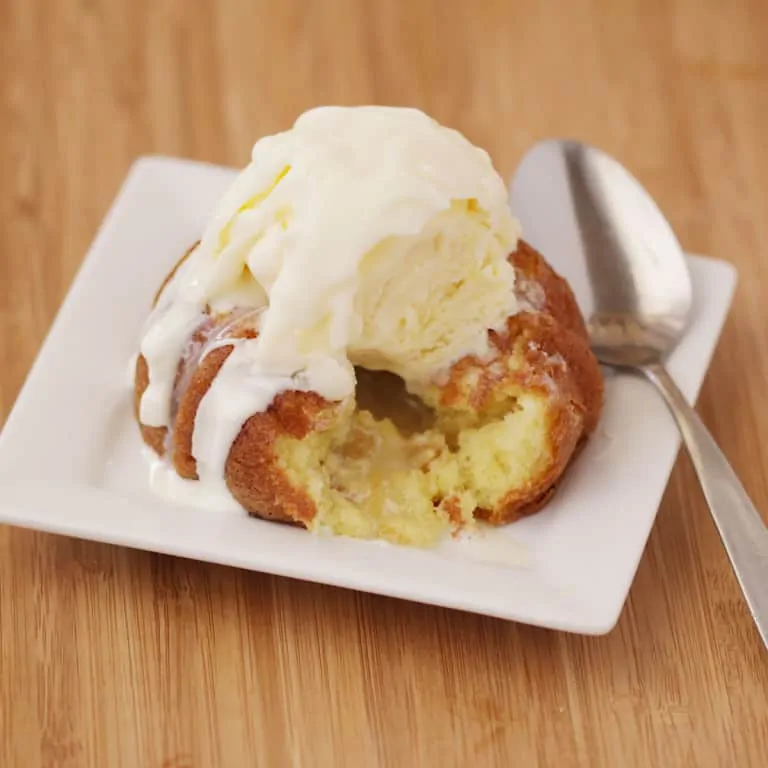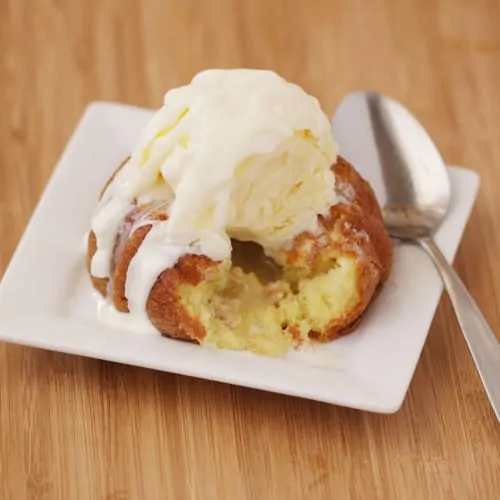 Given that taking my 15 month old out to eat is a bit more of a chore than a treat, this was going to have to be a make it at home type of thing. The good news is, it's VERY easy to do. The bad news is, it's VERY easy to do (thus meaning I might start making them once or twice or 28 times a month). I found the recipe here. One of the great things about this recipe is that you make up the cakes and filling ahead of time, and serve them when needed – this would be a great dessert to pull out when you have guests over. Or when it's Tuesday at 2:34pm and you don't have guests over. Whatever works for you.
You will want to start with a Duncan Hines Butter Golden Cake Mix, and either a mini bundt pan, large muffin pan or I'm sure a small muffin pan would work as well. Whatever you have, go for it. Mix up the cake according to the package directions.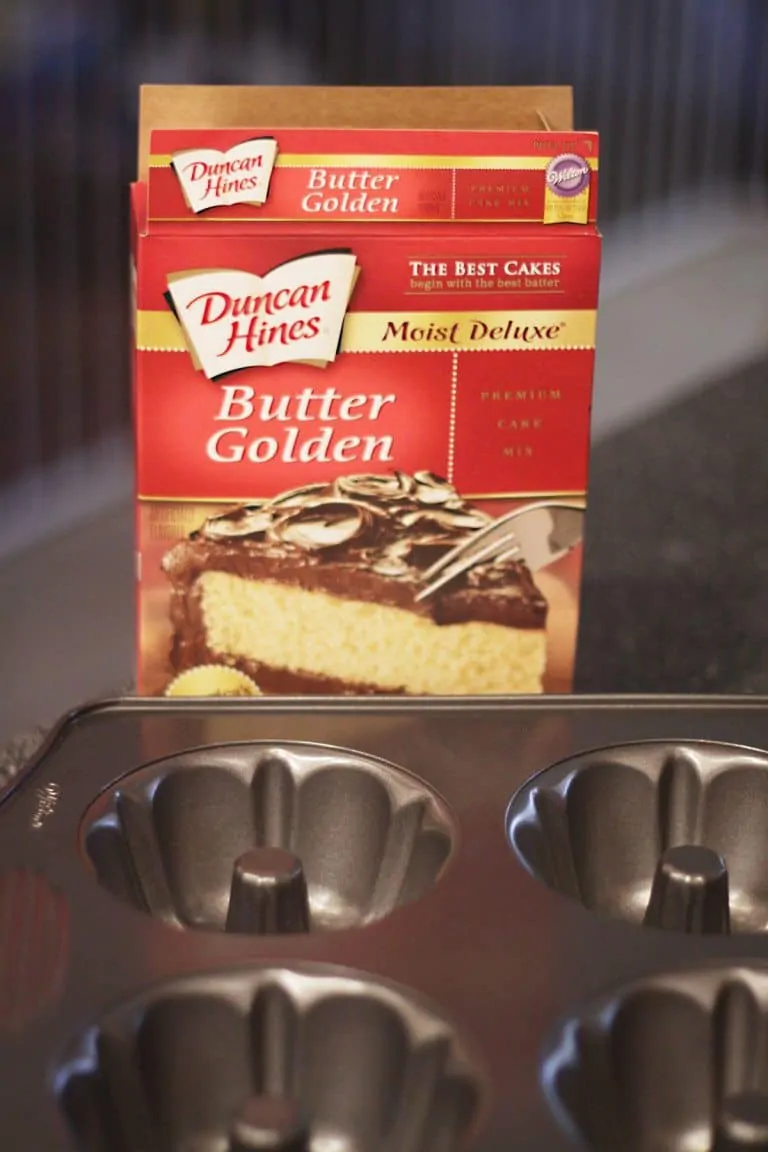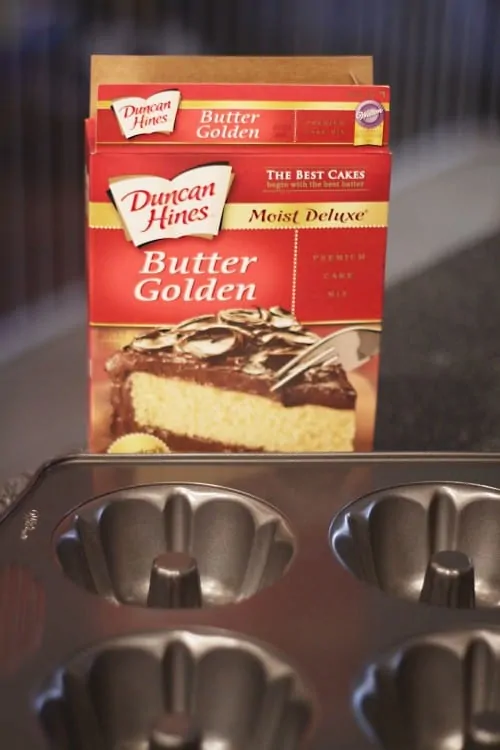 I had just enough cake batter to make 12 mini bundt cakes…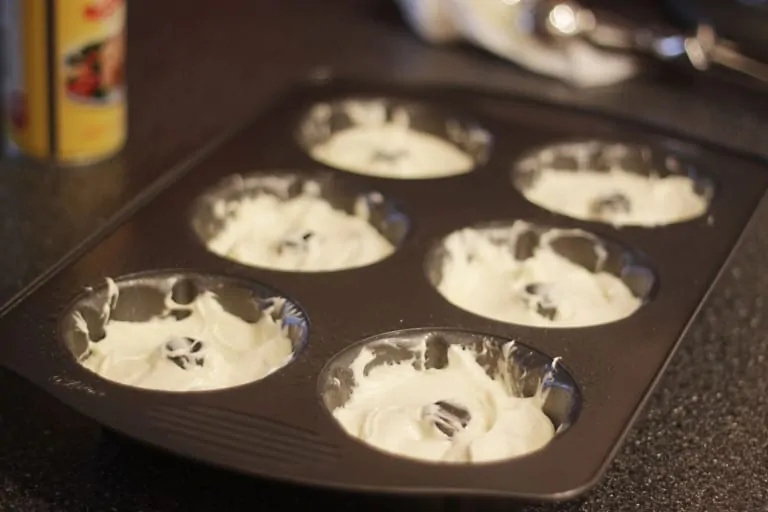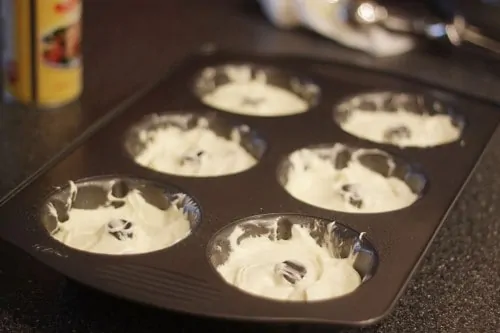 I sprayed my pans LIBERALLY with Pam, and yay, the bundt cakes popped right out! That's something that never happens for me with full size cakes…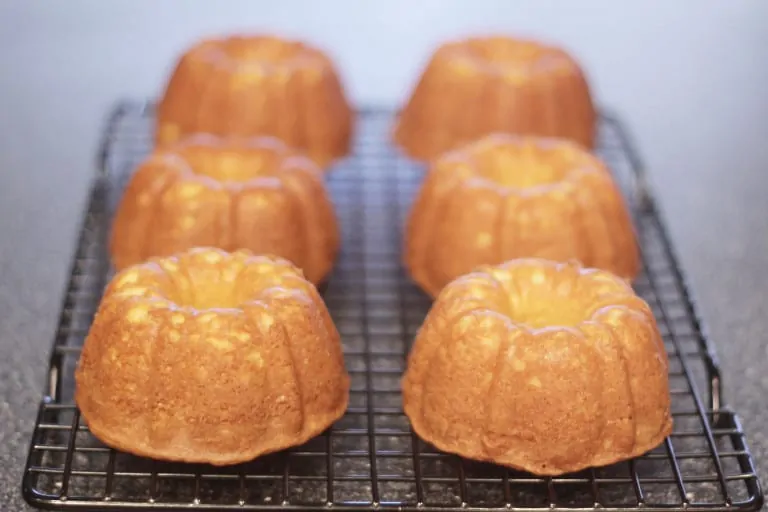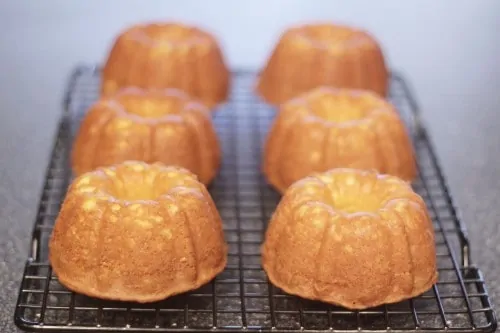 While they are cooling, you will want to mix up your mixture of white chocolate chips and heavy cream.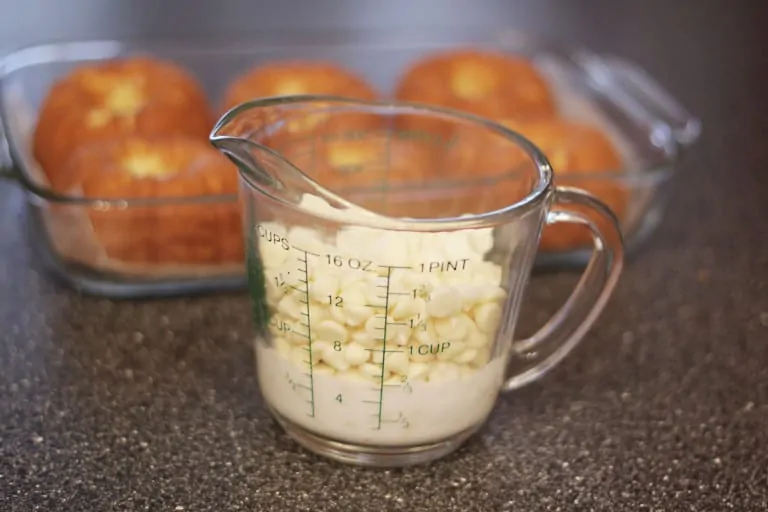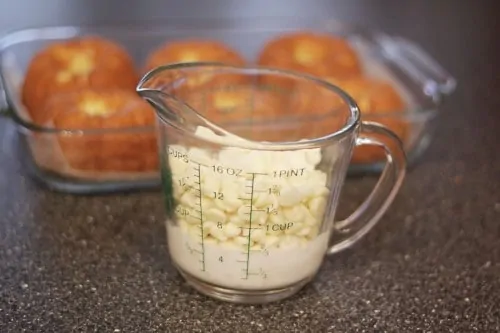 Microwave and allow to cool slightly.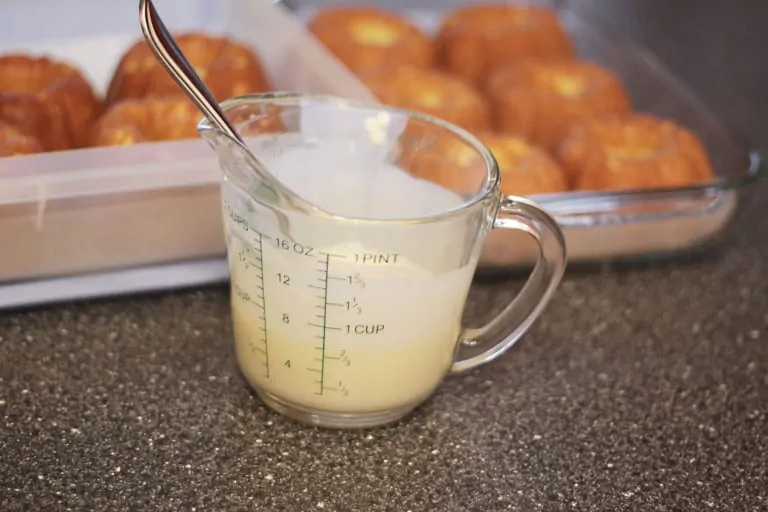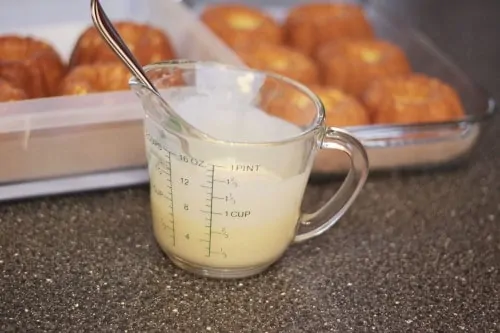 Spoon a bit of chocolate into each cake. This is where the bundt cakes are great, as they already have a nice little area waiting for the chocolate. If you are using a muffin tin, you will need to scoop out some of the cake to make room for the ooey gooey chocolate goodness.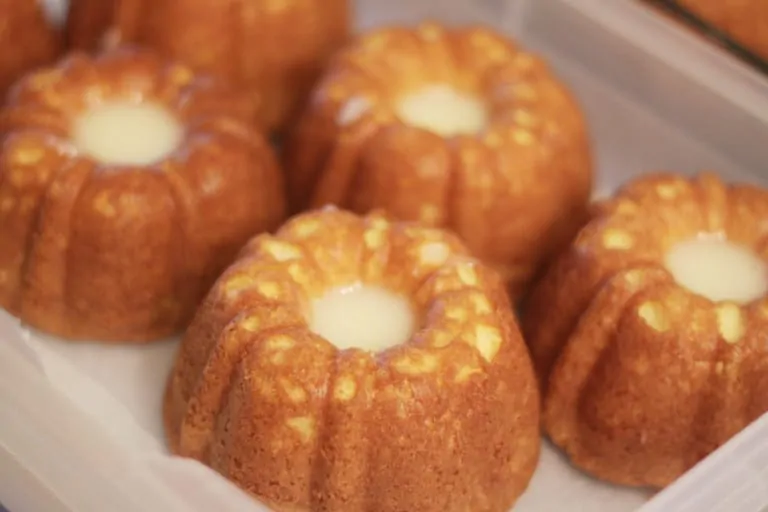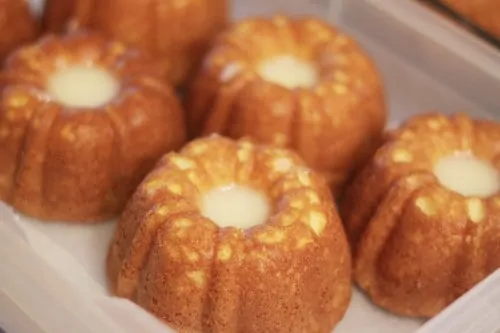 At this point I covered mine with plastic wrap and stuck them into the fridge. When it's time to enjoy your molten cakes, pull them out of the fridge, melt some Wilton's Melts chocolate, and get your ice cream ready…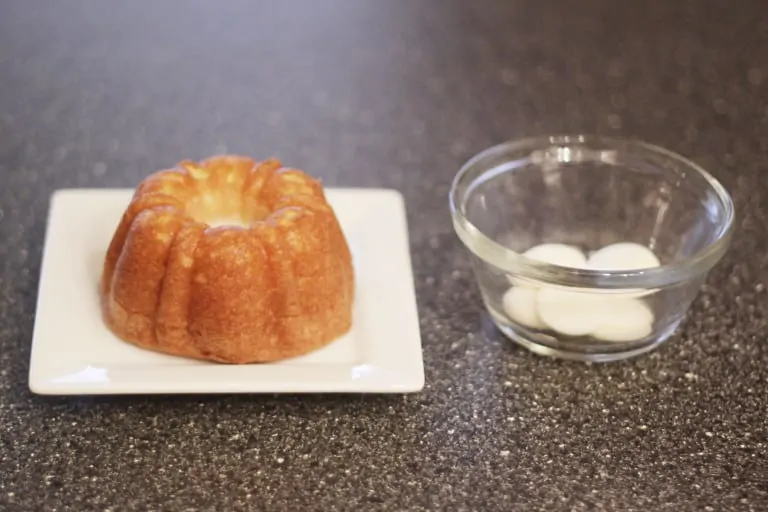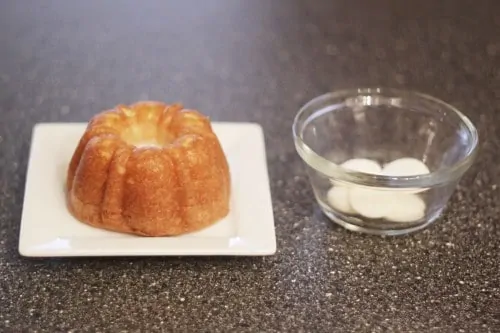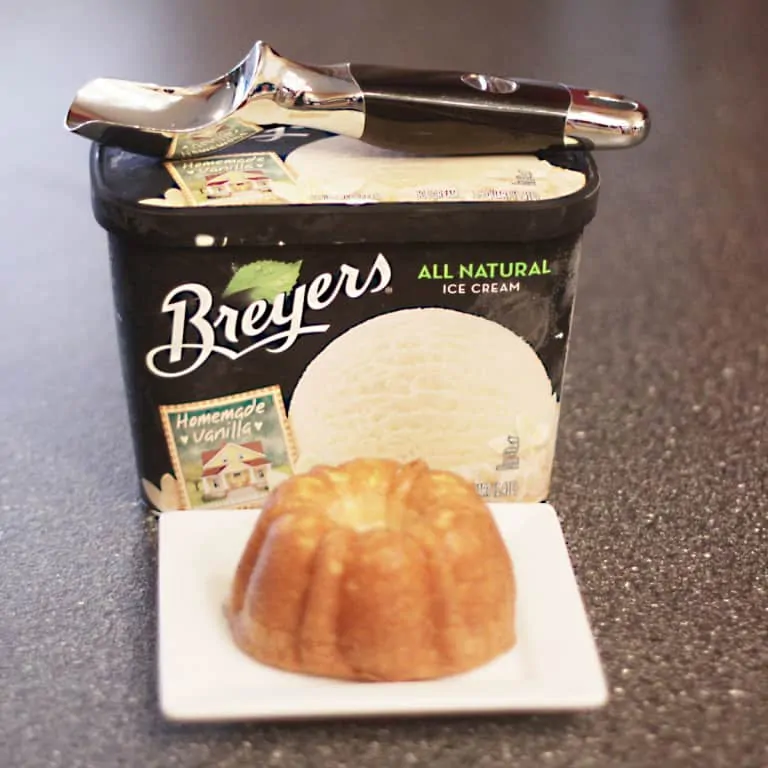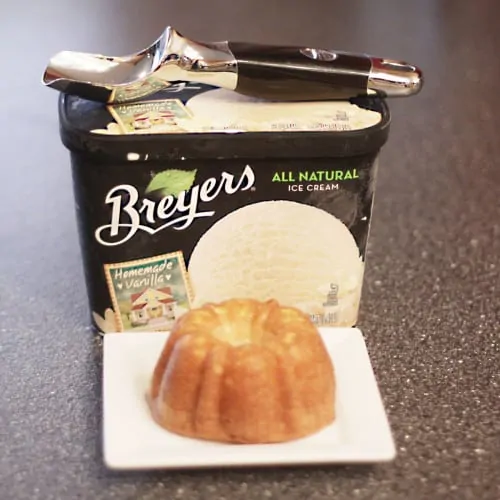 Heat your cakes up in the microwave, top with ice cream then drizzle with melted white chocolate.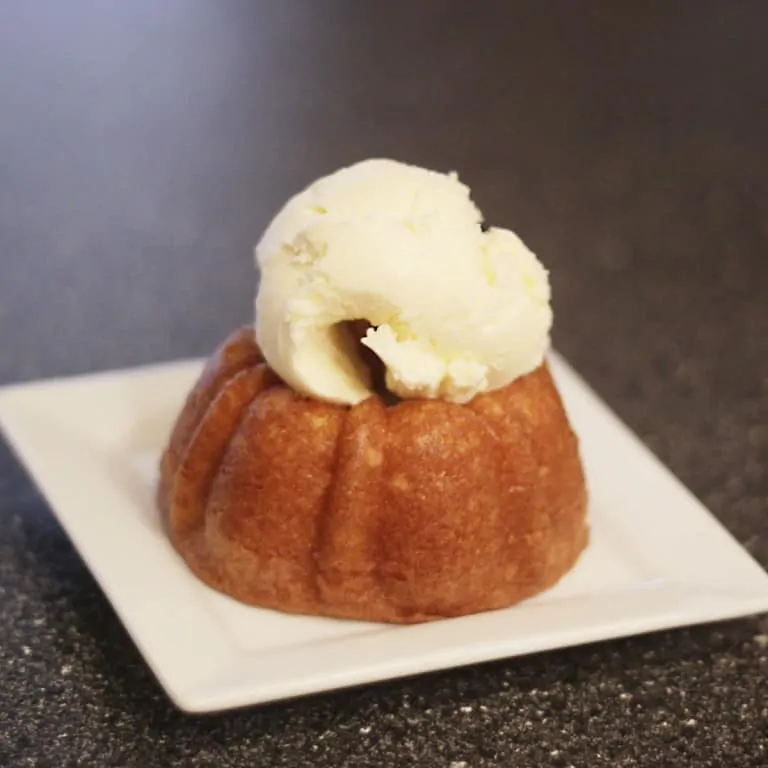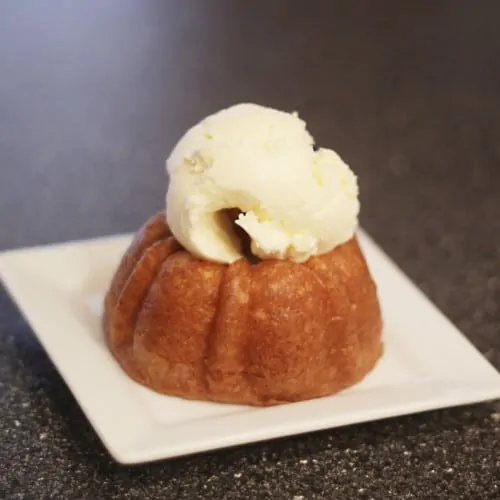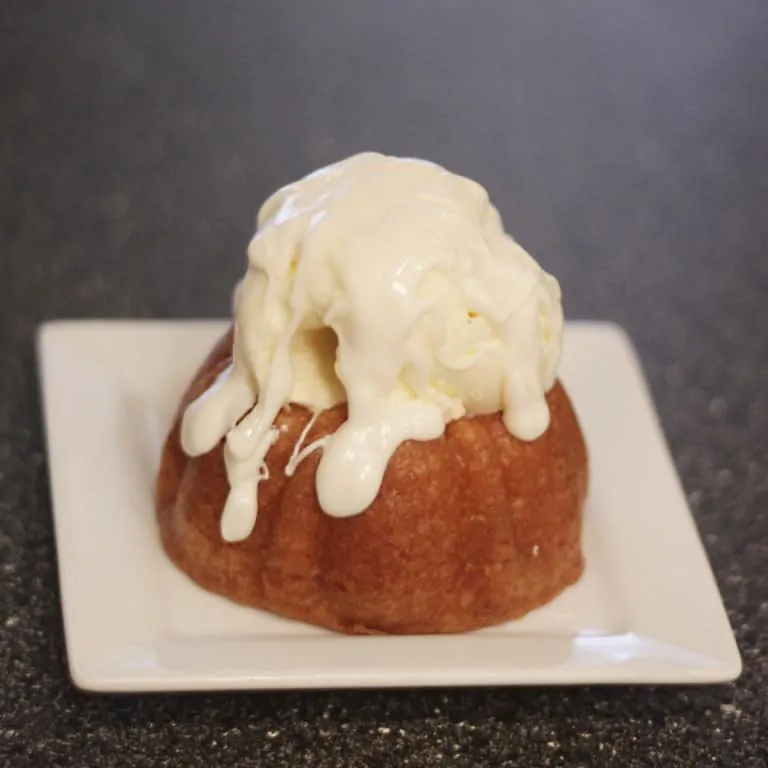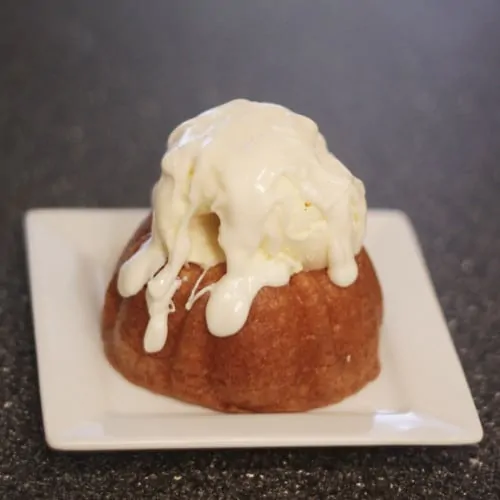 Now E-N-J-O-Y. They are SO good.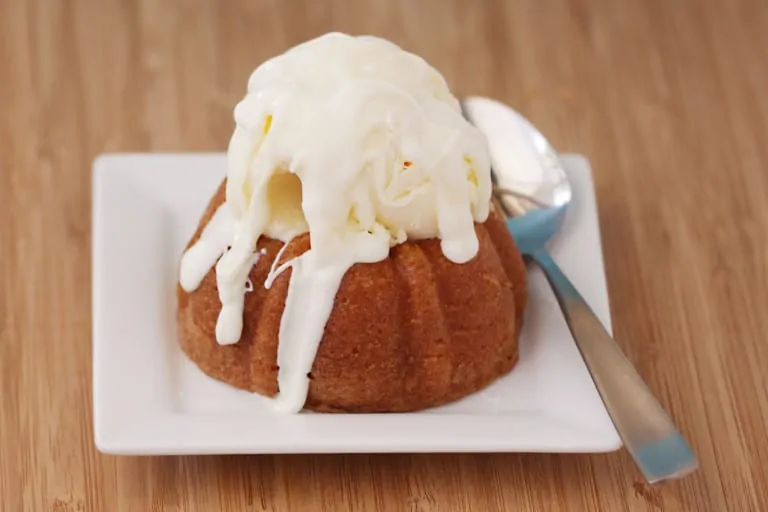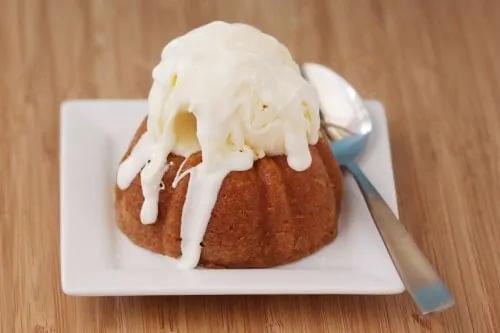 Unfortunately my photos didn't really capture the white chocolate lava center that well, but it was there. And it was tasty. Trust me.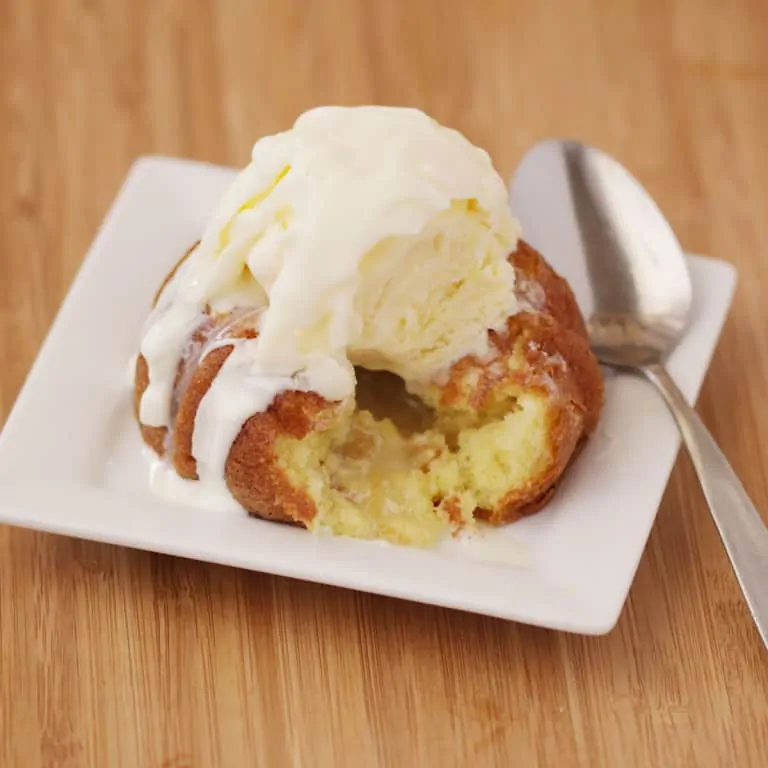 Head here to get the recipe.
Here is a great video that walks you through making these, in the chocolate version…
Next up, I have to copy that ridiculously delicious Paradise Pie… 🙂