A few weeks ago I shared the great Kupcake Konz pans that I had found, and it seemed that everyone loved them as much as I did. I have made these almost once a week since receiving my pans from Kupcake Konz. They are great! Make sure to check out my full how to and review post.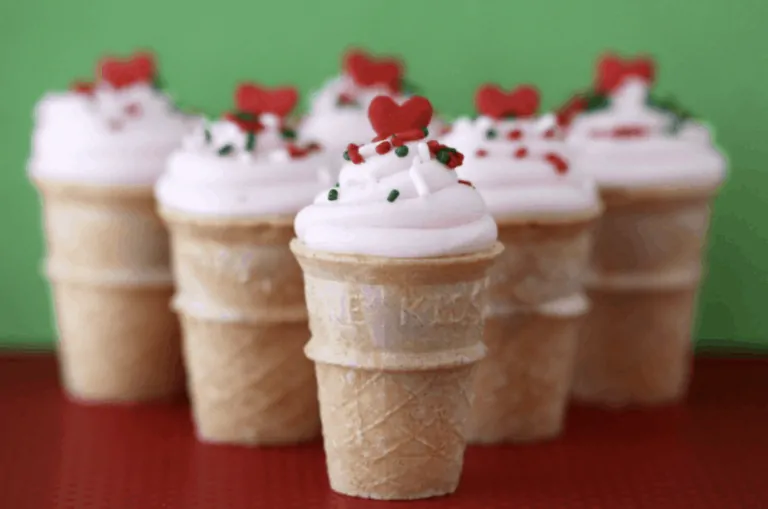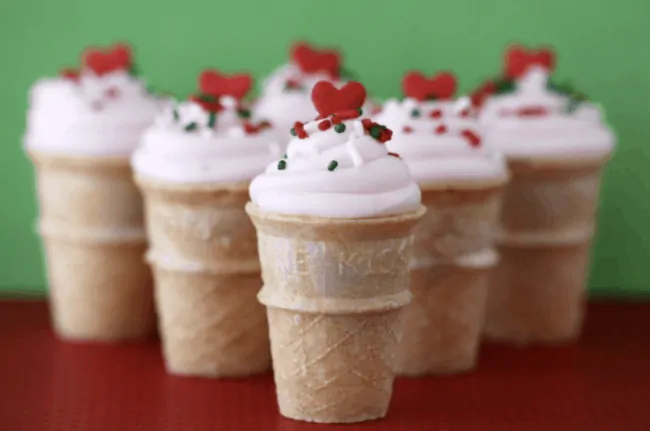 My daughter had an ice cream social to go to, and with a nut allergy that can be a hard type of dessert to navigate, so I sent some Kupcake Konz with her and she was 100% content with her nut free dessert, and they were a hit with the other kids as well. These are SO easy to make, so cute, easy to transport and they taste amazing. Something about the combo of the cone and cake is just delicious. And you can get pretty creative when you make them and come up this treats like this…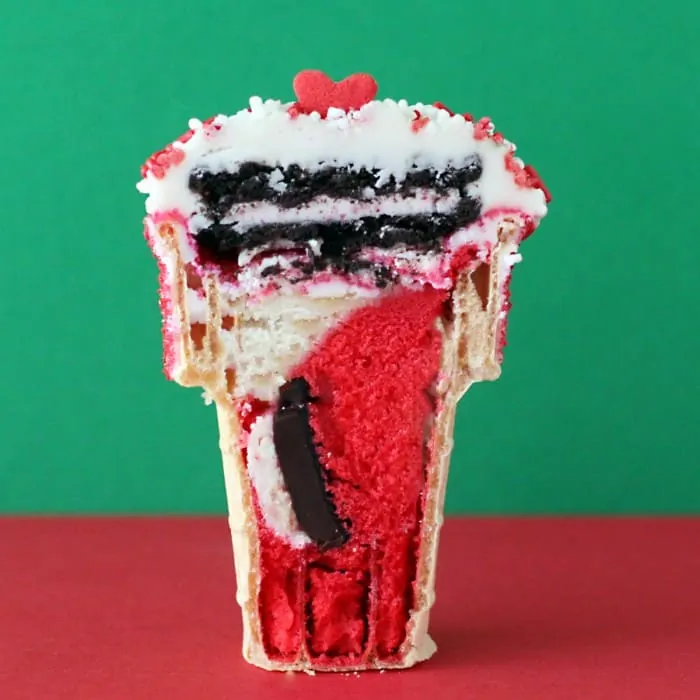 Chocolate Dipped & Sprinkled Kupcake Konz with red and white cake, Peppermint Joe Joe and Dove Peppermint Bark Candy. You can put almost anything in these to make your own fun creation!
I started with two boxes of white cake mix. With the great capacity in my 7 Quart KitchenAid Stand Mixer, making two boxes of cake at once is easy peasy (you could probably do four if you wanted – and don't forget to enter to WIN a KitchenAid 7 Quart Stand Mixer!). I divided my batter into three bowls and added red food coloring to one bowl, green to another and left the third bowl white. If you want really bright colors, you have to add a good amount of food coloring.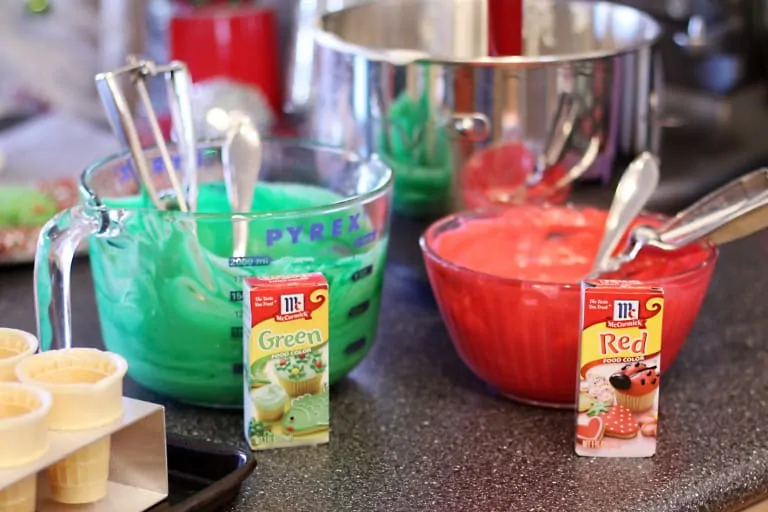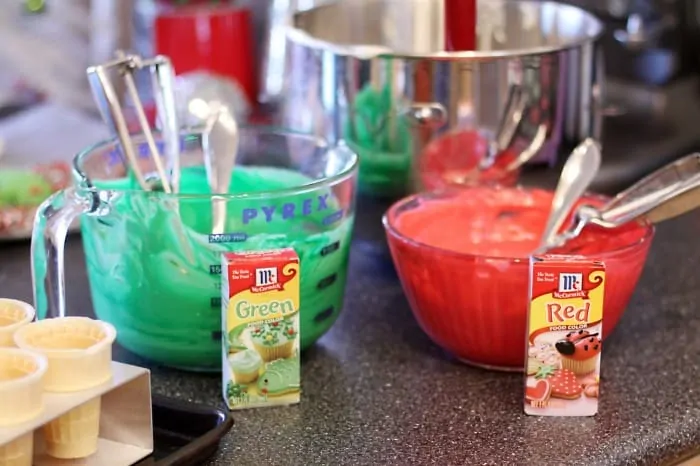 Next I started filling my Kupcake Konz. And then I started adding candies. I used M&M's and Dove Chocolates (I went with the Peppermint Bark).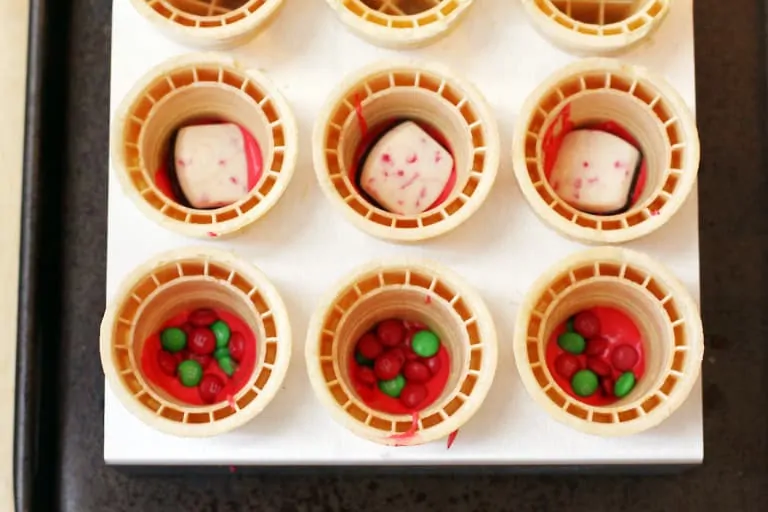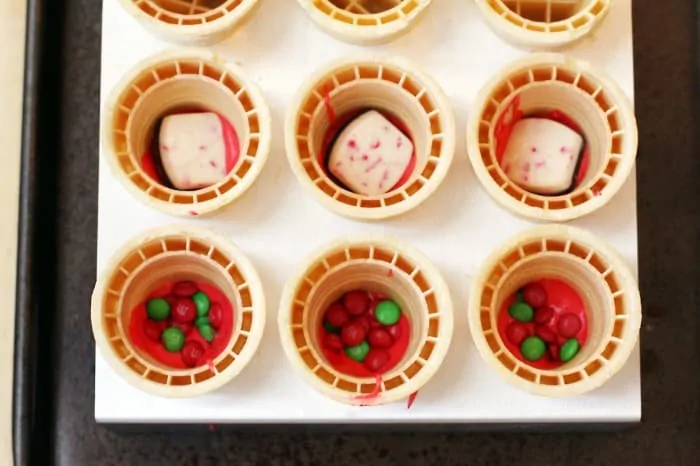 I layered my cake and candy, and then into the oven they went. I wanted to do something a little extra special with these, so after they cooled, I dipped the tops of the cones in white chocolate.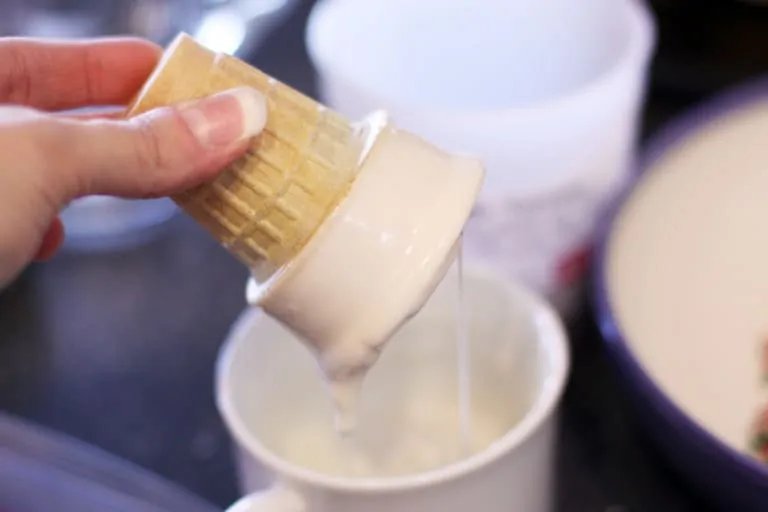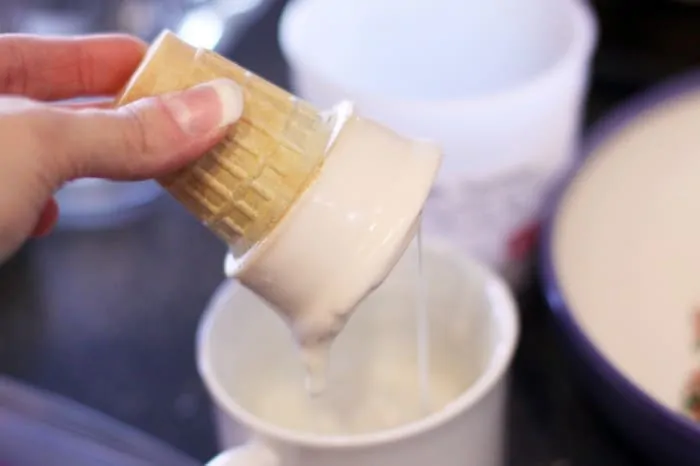 And then covered in sprinkles. My cake didn't rise up over the top of the cone so I had room to add a Peppermint Joe Joe (an Oreo would work the exact same way) to the top…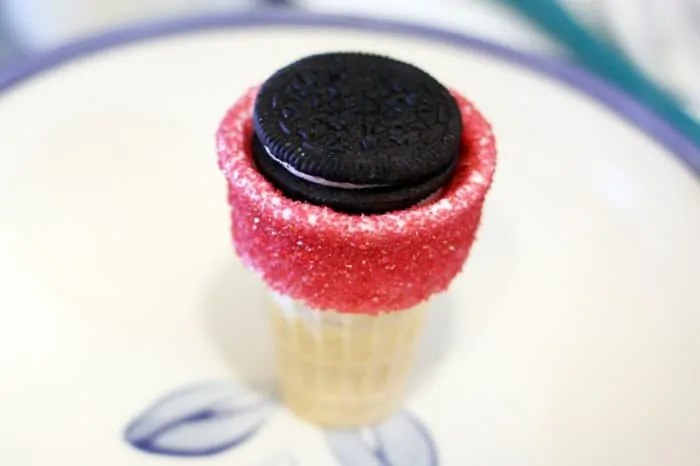 And started frosting…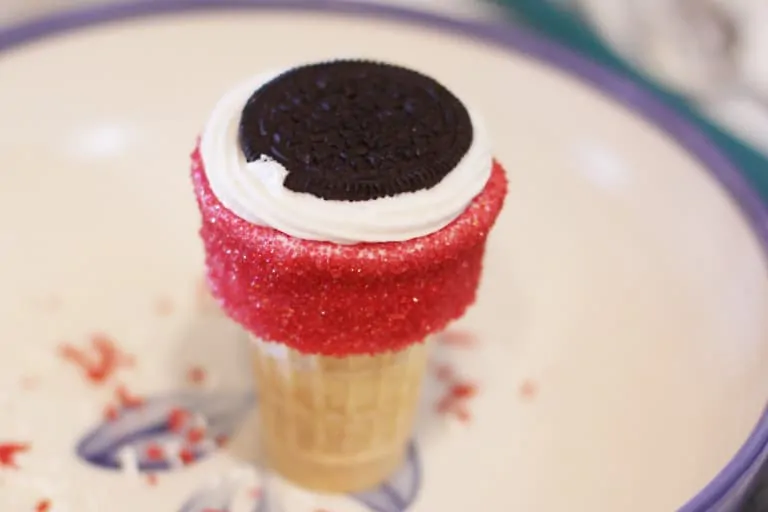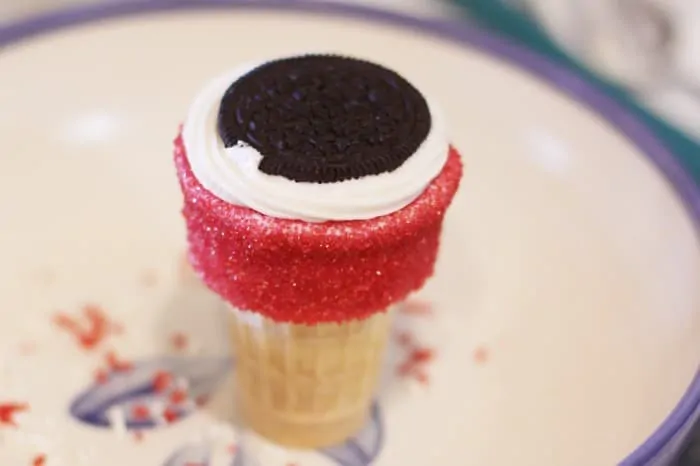 And finished with more sprinkles of course!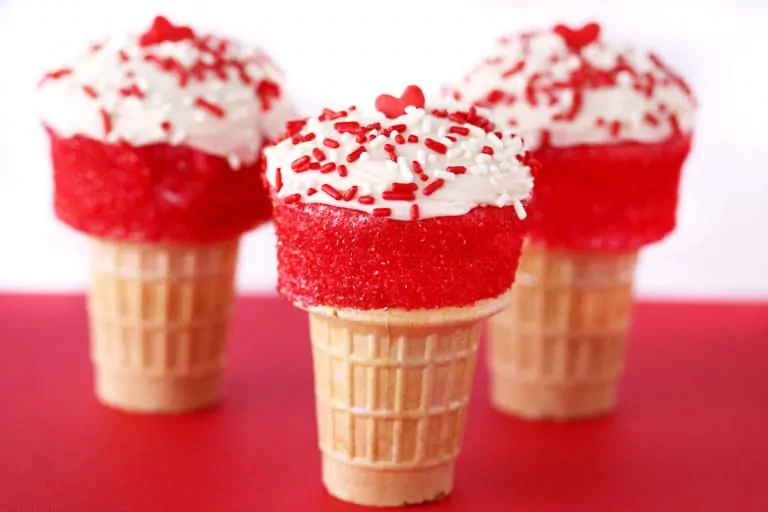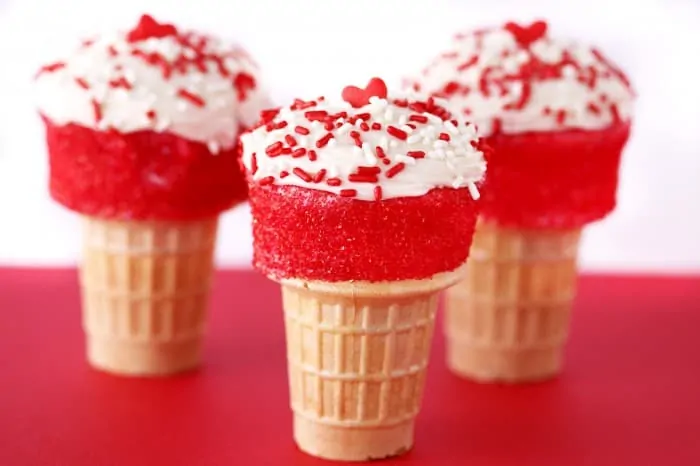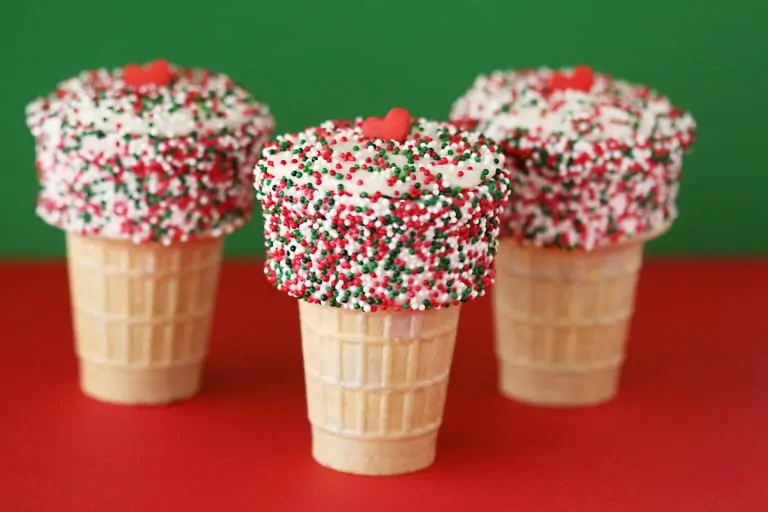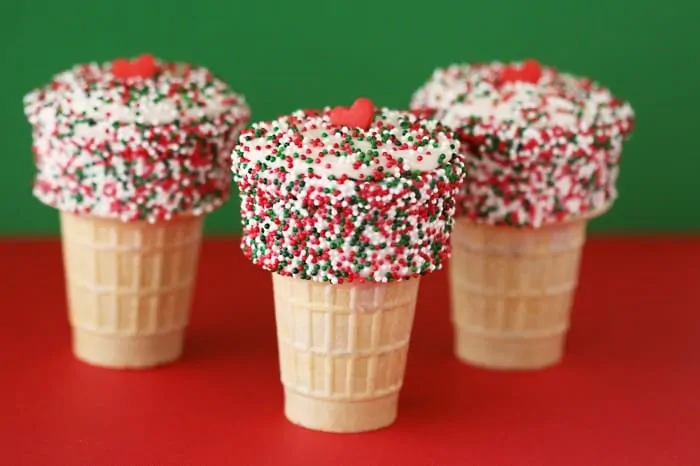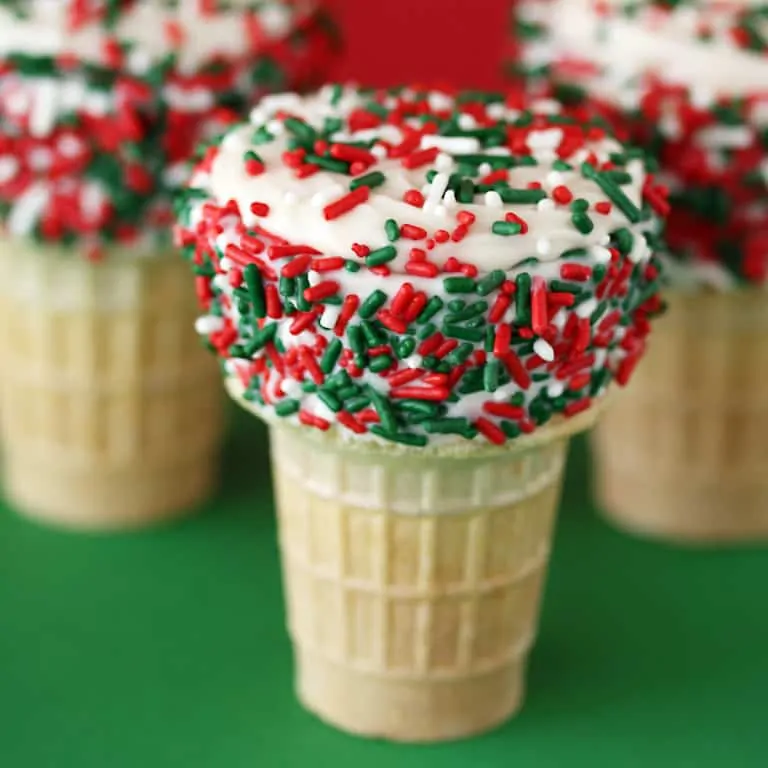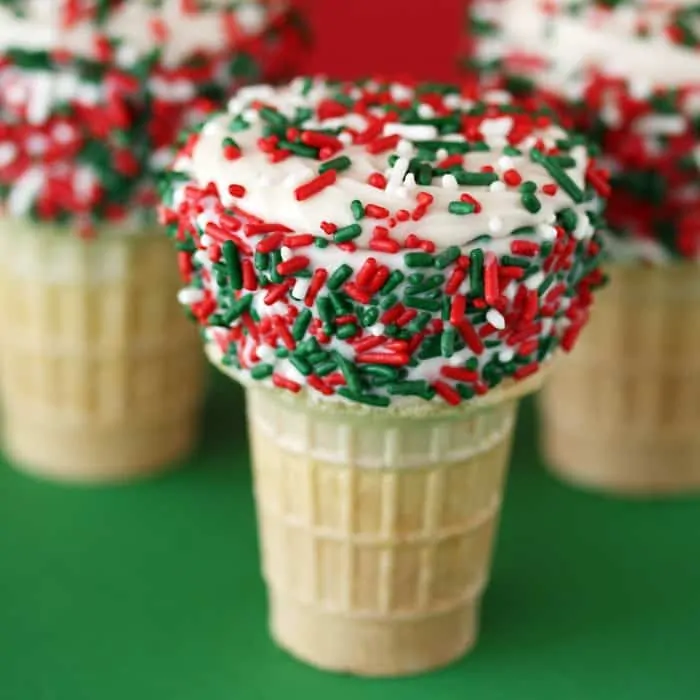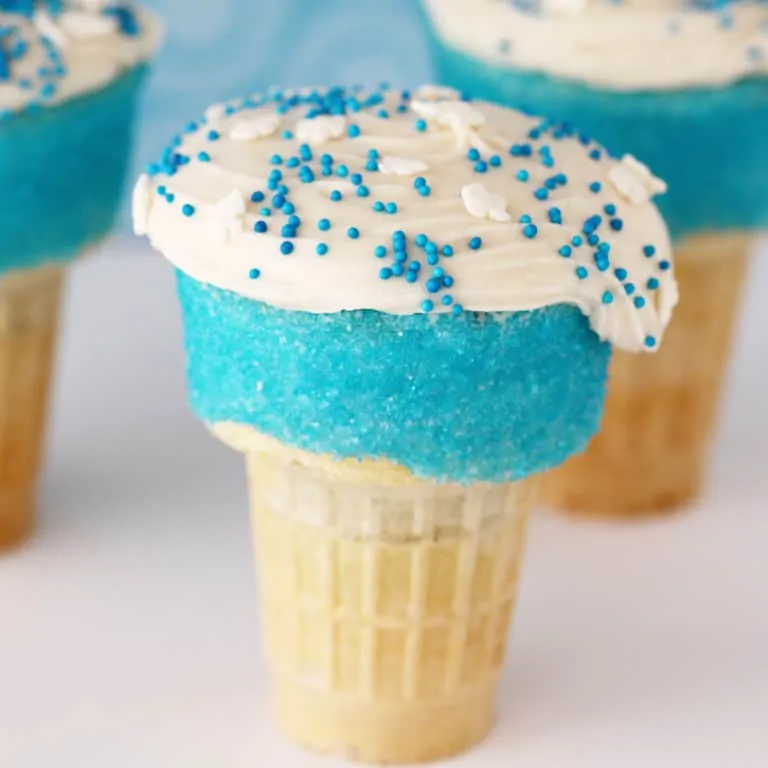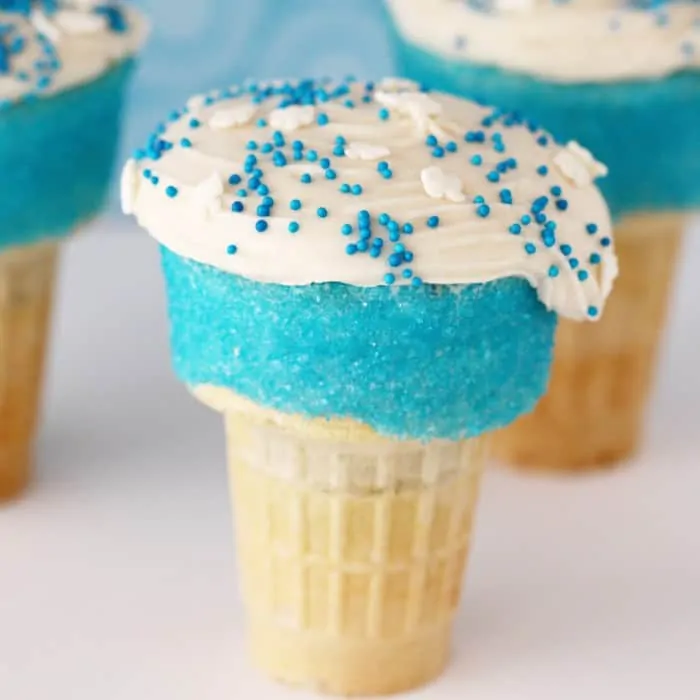 These are easy to transport right in the pan, but what if you want to give out one here and one there? There is such a simple way to do this!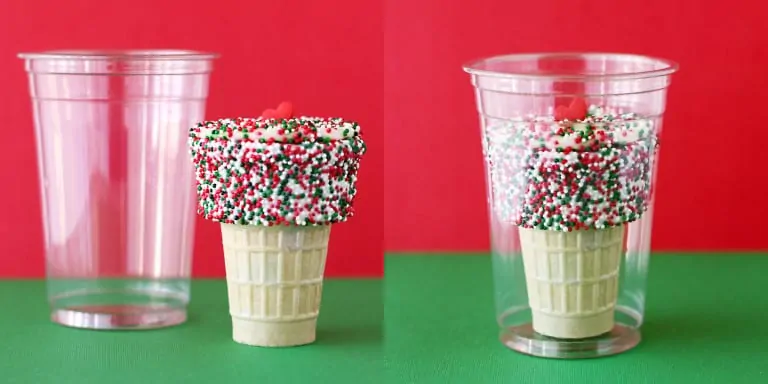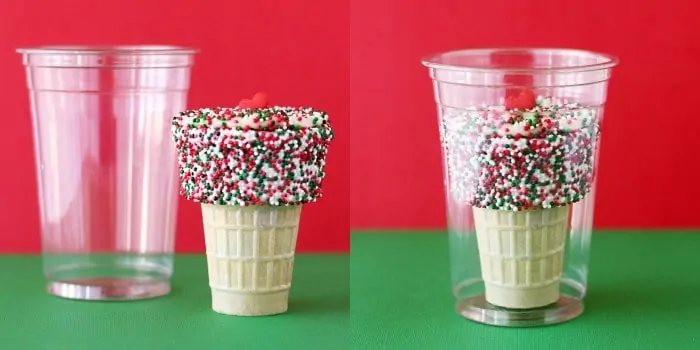 They fit perfectly in a clear plastic cup. And the cups fit perfectly in most cellophane bags. Add a gift tag and some ribbon and your Kupcake Konz Ice Cream Cone Cupcake is ready to give!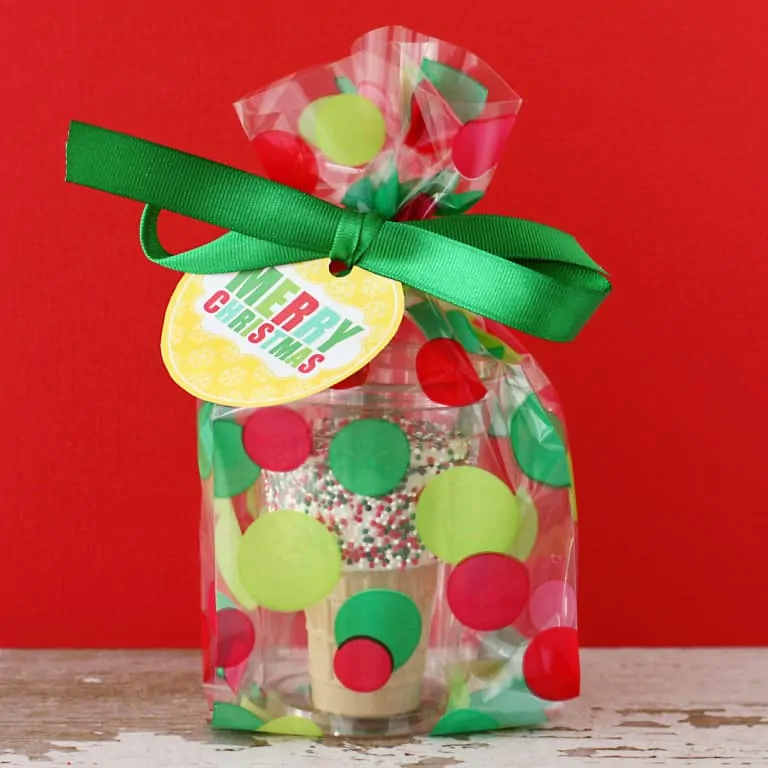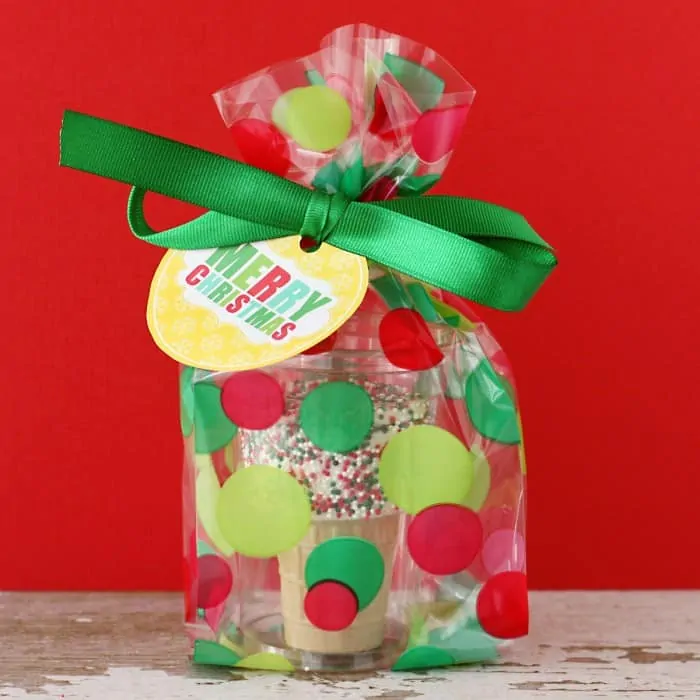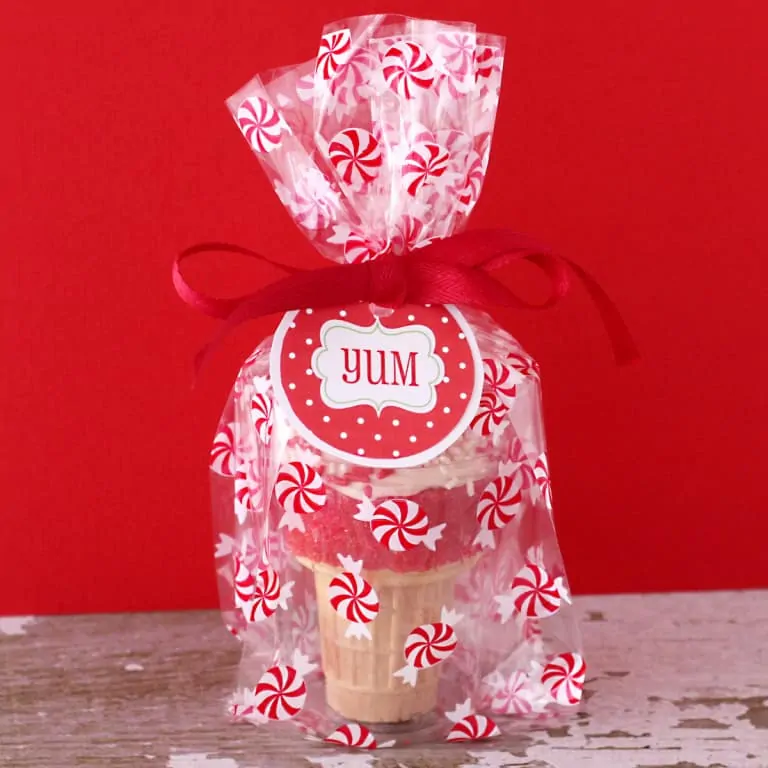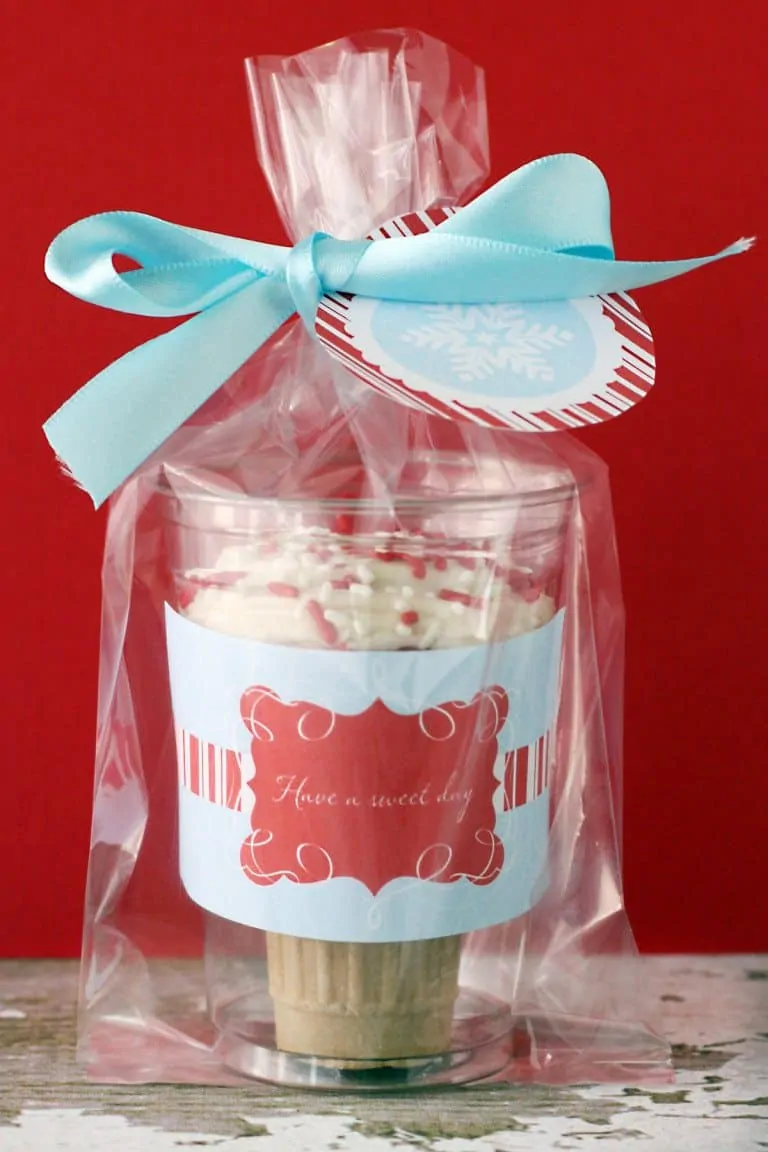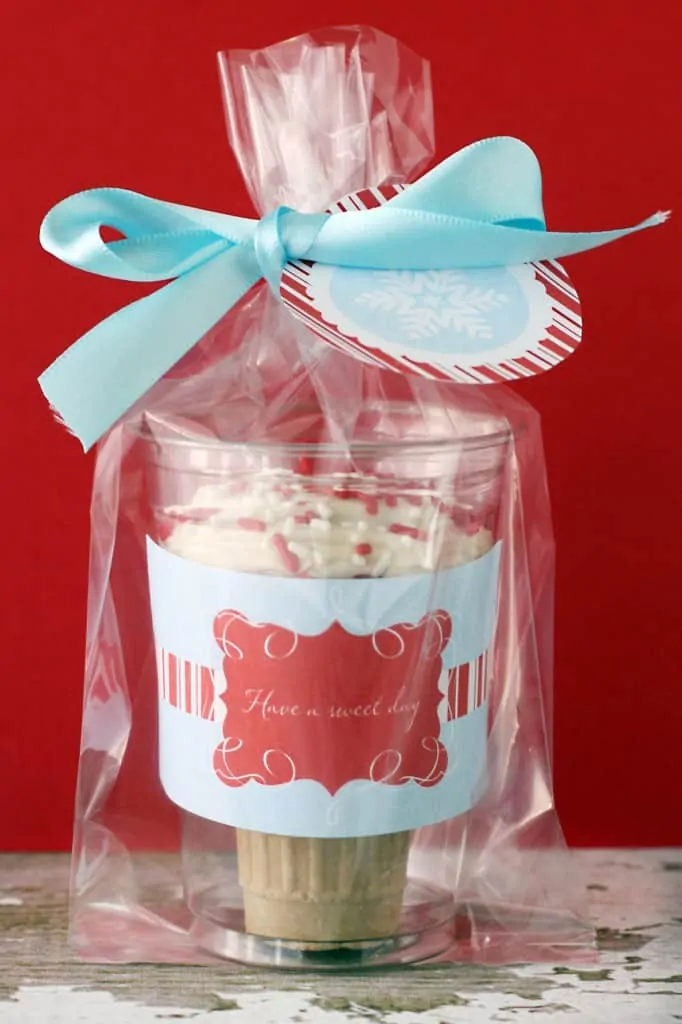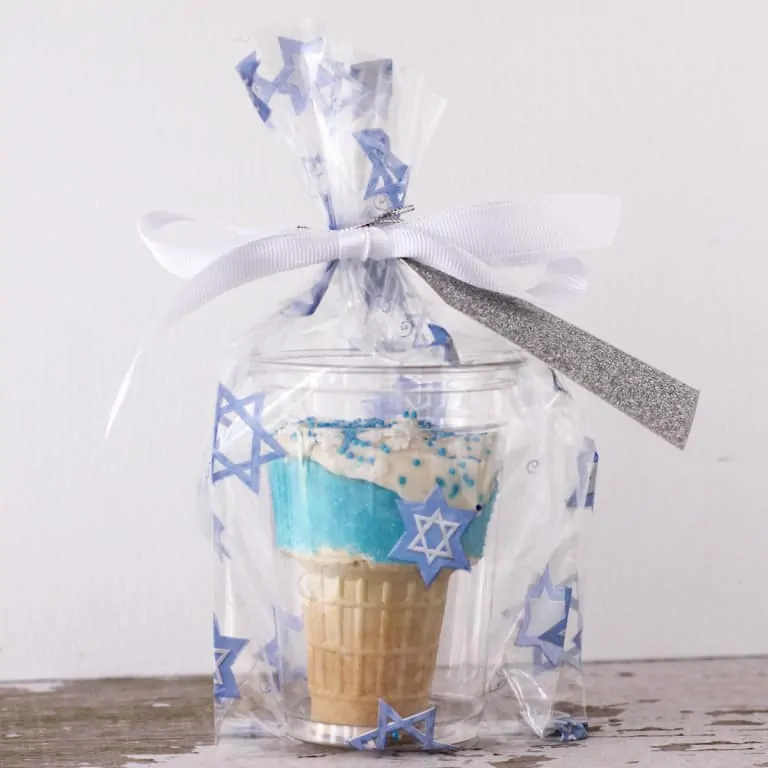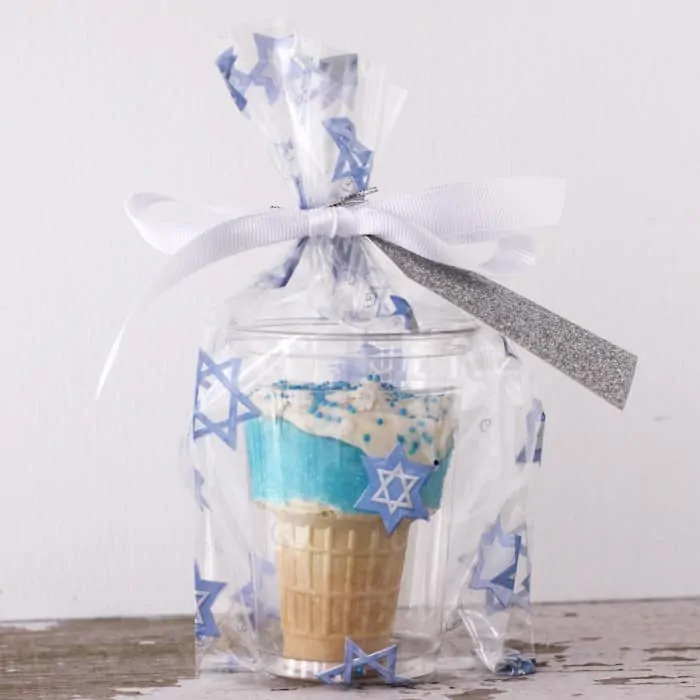 Would you like to WIN your own Kupcake Konz Ice Cream Cone Cupcake Kit? Head over to today's giveaways and enter to win your own Kupcake Konz Ice Cream Cone Combo Kit! We actually have two giveaways today – yay! You can find all of the great free printables that I used right here!
Check out all of the posts, giveaways, free printables and blogger spotlights in The 12 Days Of Holiday Baking!