It's that time again, back to school time! It seems like our summer went by far too quickly, and now we must return to homework, backpacks, early mornings and tight schedules. My daughters are eight years apart in school, so I have one in preschool and one in sixth grade. In our district, sixth grade is the last year in elementary school. Even typing that it seems hard to believe.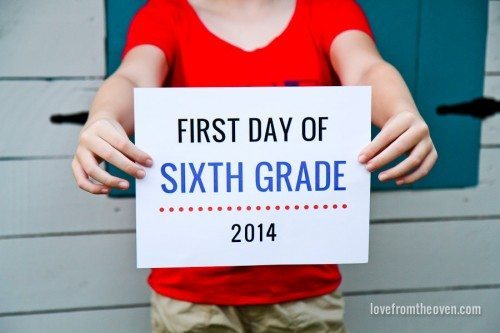 To prepare to head back to school, a little school shopping was in order. When my friends at Mode Media asked if I would like to do some of my back to school shopping at JCPenney, and share the experience, as well some of the things that makes my daughter unique, I was more than happy to accept. JCPenney is one of my go to stores, and I always have luck finding things for my girls there. We even went on a back to school shopping trip there last year.
JCPenney is currently celebrating back to school with their "That's My Kid" movement, which celebrates the special accomplishments and uniqueness of all kids. As a mom to two girls, I know that they are both such distinct and unique personalities, and that often comes out through their clothing choices. With my oldest going into sixth grade, she has some definite opinions on what she likes and doesn't like when it comes to clothing, and while I might still have lots of opinions to share, it's also fun to step back and watch her express herself through her choices.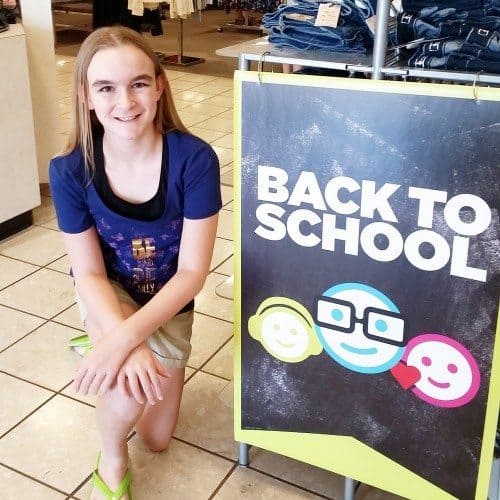 We had already picked up a few new things for school at JCP, including a few cute graphic t-shirts. They have some great t-shirts with some fun sayings on them, such as the one my daughter is wearing in this picture. "Be Kind, Be Silly, Be You". The saying fits her perfectly! She found a few more fun graphic t-shirts, then decided to indulge me a bit and look at dresses. Truth be told she's a t-shirt and shorts or athletic wear type of girl, so she doesn't wear dresses too often. But a new year of school means new band concerts and performances to dress up for, so we hit the dress departments in both the girls section and the juniors.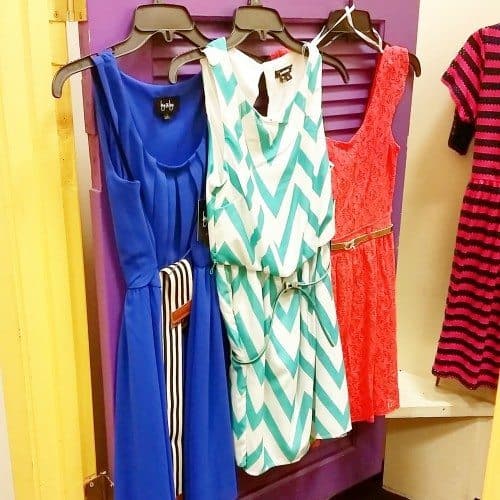 She tried on quite a few dresses, and picked out two that she loved. They were very different styles, but she's a pretty diverse kid. She's been a dancer for nine years, doing everything from ballet to hip hop. She also plays the percussion in her school band (and just got her first drum kit – which let me tell you, is loud!). She loves science and technology, and has been a member of First Lego League the past few years, learning about, building and programming robots. She's equally comfortable dancing on stage as she is behind a computer or microscope, one day she's hanging out talking Minecraft with her friends, the next day she's down at our local university (my alma mater) taking summer STEM classes. She keeps us very busy, and there are times her schedule makes my head spin, but that is her, busy, excited and doing a lot, all at once. She's funny, caring, bright and has such a quick wit. She certainly keeps me on my toes!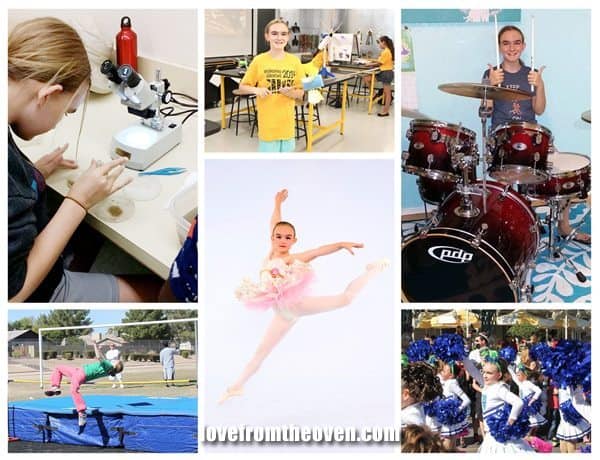 After our shopping trip, we had an appointment to get her haircut. She had a drastic change in mind! I was a bit hesitant, but I do feel it's important to let kids express themselves. While it's taken me a few days to get used to, I absolutely love her new look! It's a huge change, bold, spunky and fun, which is absolutely perfect for her. #ThatsMyKid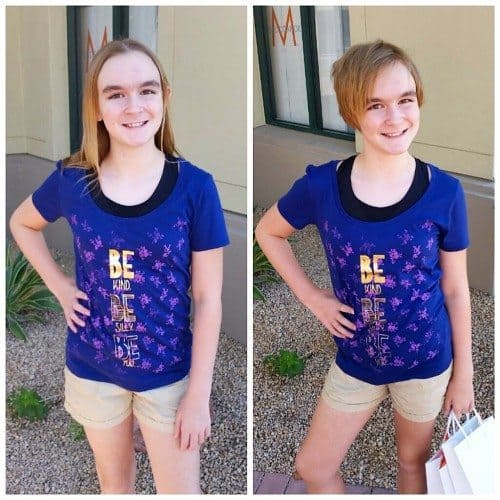 She's loving her new haircut, and absolutely adores the dresses she picked out at JCPenney.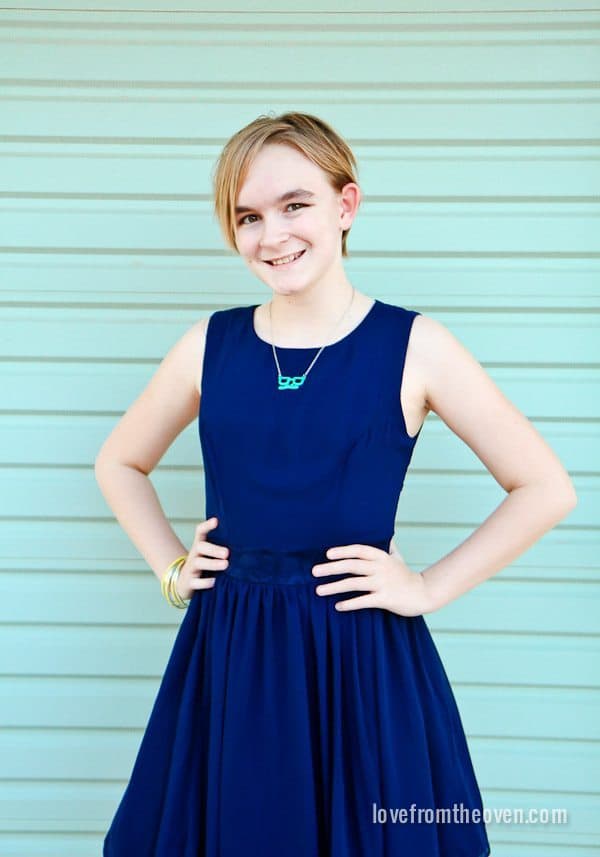 To keep the dress from being a bit too serious for her playful personality, she paired it with some fun accessories, also from JCPenney.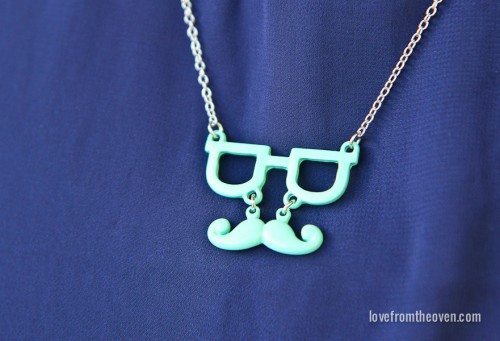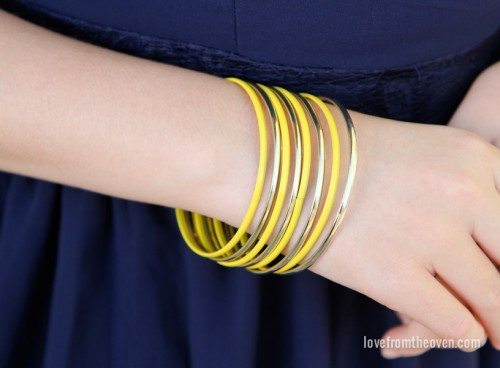 I could not love this look more, and it's all her, her choices, her style. I absolutely adore the navy blue fit and flare dress she picked.
She picked up a few other things, like this One Of A Kind graphic t-shirt. She is one of a kind.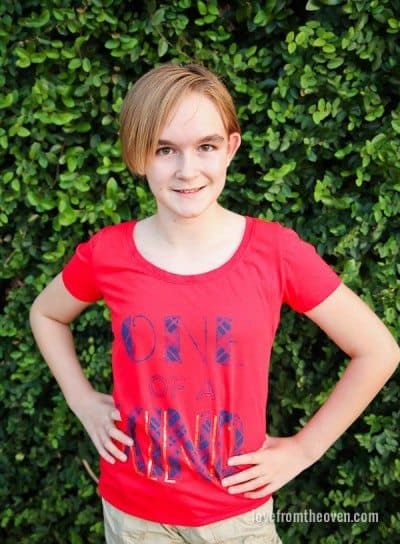 And another fun dress.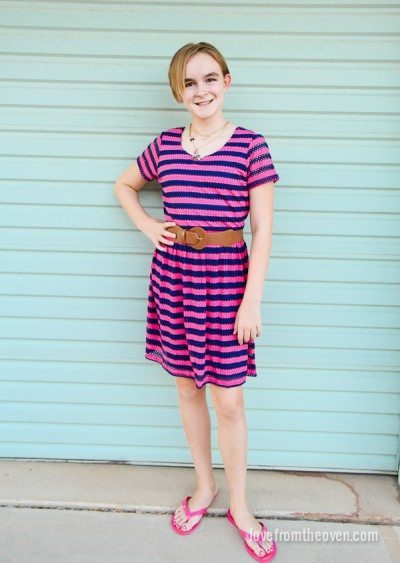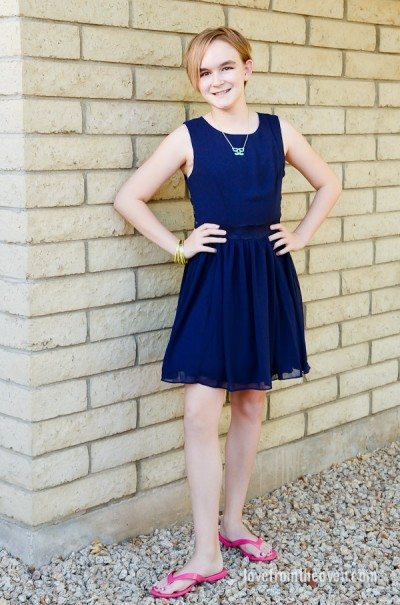 While it's hard to see her grow up fast, in what seems like the blink of an eye, it's also so fun to see the unique and amazing person she is becoming. I feel like the coming first days of school will come and go in a flash, and I am trying to take it all in and savor every moment, which is why spending an afternoon together, just the two of us, shopping, grabbing lunch and getting a haircut, was a treat. I feel so blessed to be her mama
Disclosure: Disclosure: Compensation was provided by JCPenney via Mode Media. The opinions expressed herein are those of the author and are not indicative of the opinions or positions of JCPenney.