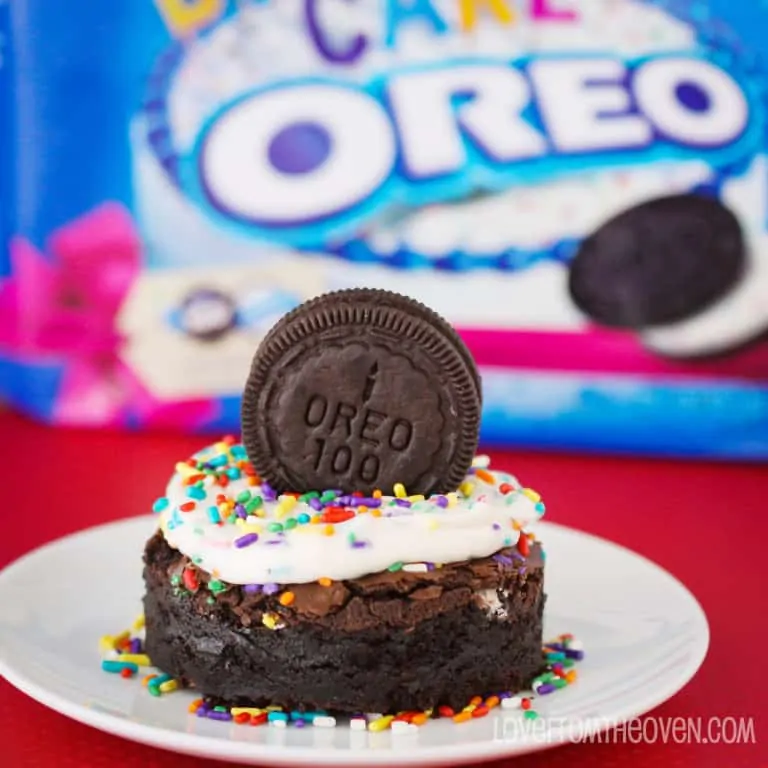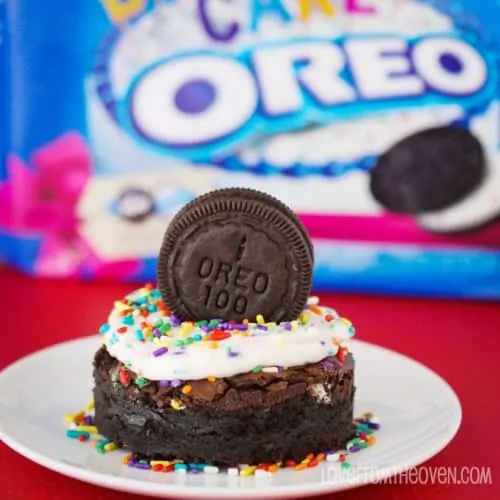 I couldn't help but notice this special package of Birthday Cake Oreos popping up all over the internet the past week or so…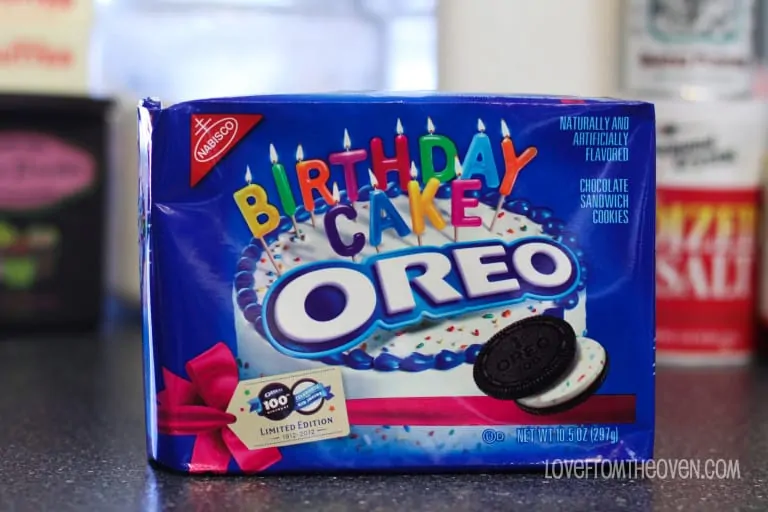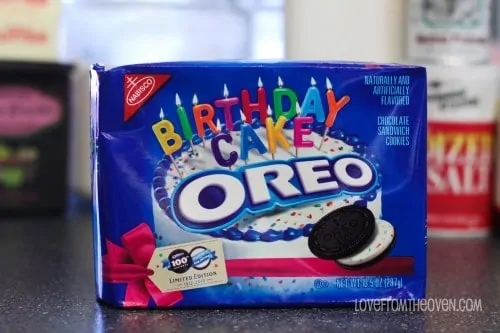 Well if Oreo wants to celebrate a birthday, who am I to not accept the invitation to join them? I mean they added SPRINKLES and we all know I love sprinkles. So let's take a look…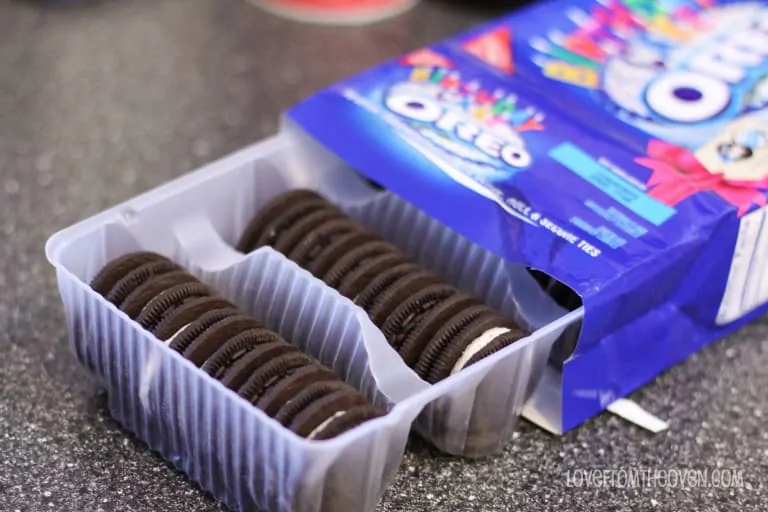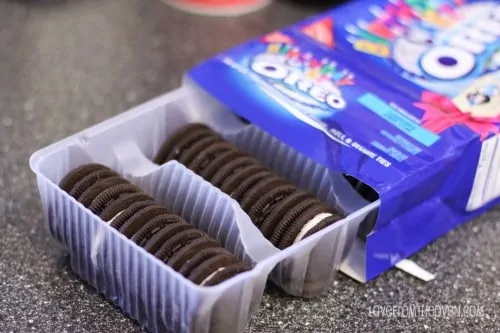 The first thing I noticed was a sweet smell – a different smell from regular Oreos. Someone mentioned it being similar to cotton candy, and I can kind of agree.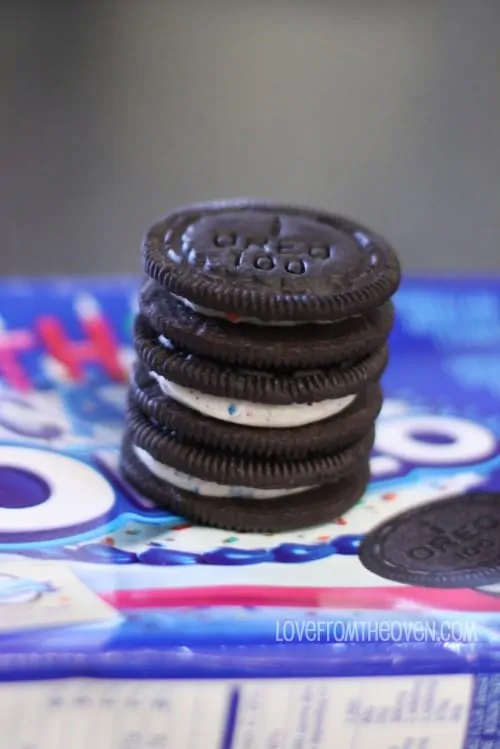 Love the candle and 100!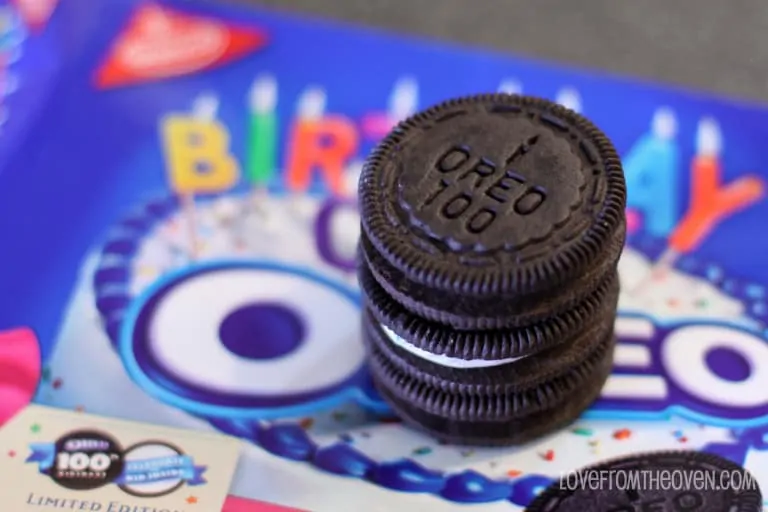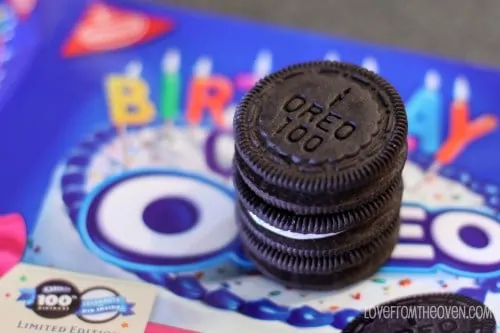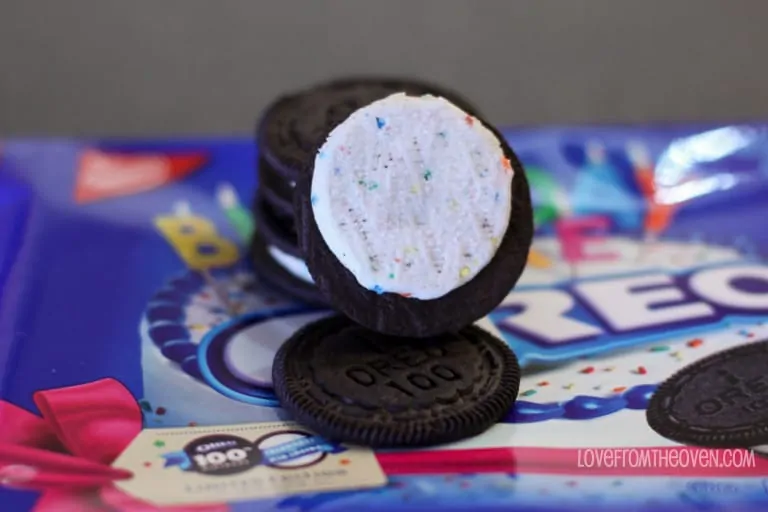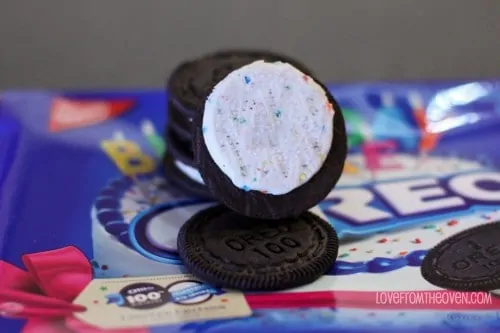 Sprinkles!!!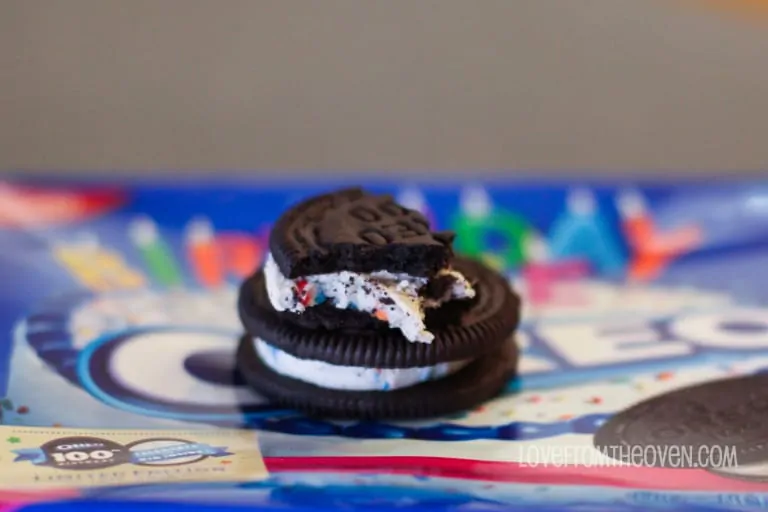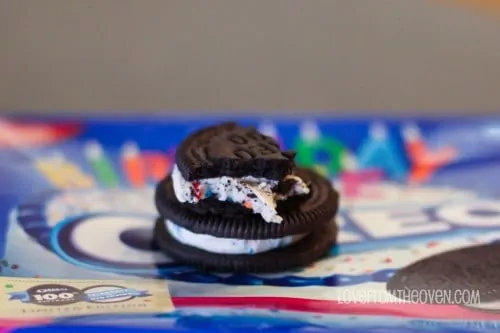 I tasted one. For you. I liked them, I didn't find them to be too different, but a bit sweeter. Both my daughter and I gave them a thumbs up. Did I mention sprinkles? I decided to make one of my favorite recipes with them, Cookies & Cream Brownies With Buttercream Frosting. I've said it before and I'll say it again, if you have never topped a brownie with buttercream frosting, I order you (yeah, strong words, I know) to do so. I don't know why chocolate frosting has the corner on the brownie market. Buttercream + Brownie = BFF in my book.
This isn't really a specific recipe, but more of a general recipe idea (which tends to be how I roll). I've made it using a box mix and I've made it from scratch. Basically you just want to bring brownies, buttercream frosting and Oreos together. For my Birthday Cake Oreo Brownies, I used this recipe, but swapped the Birthday Cake Oreos (1 cup) for the Candy Cane Joe Joe's, and instead of adding Andes Peppermint Crunch Baking Chips, I added sprinkles (1/4 cup).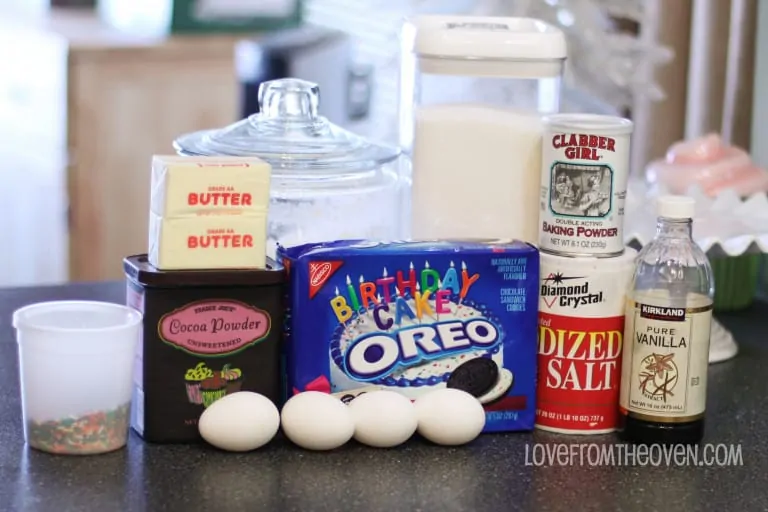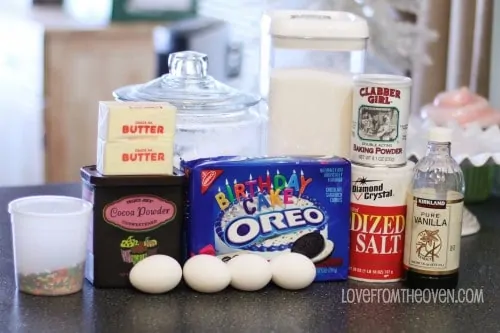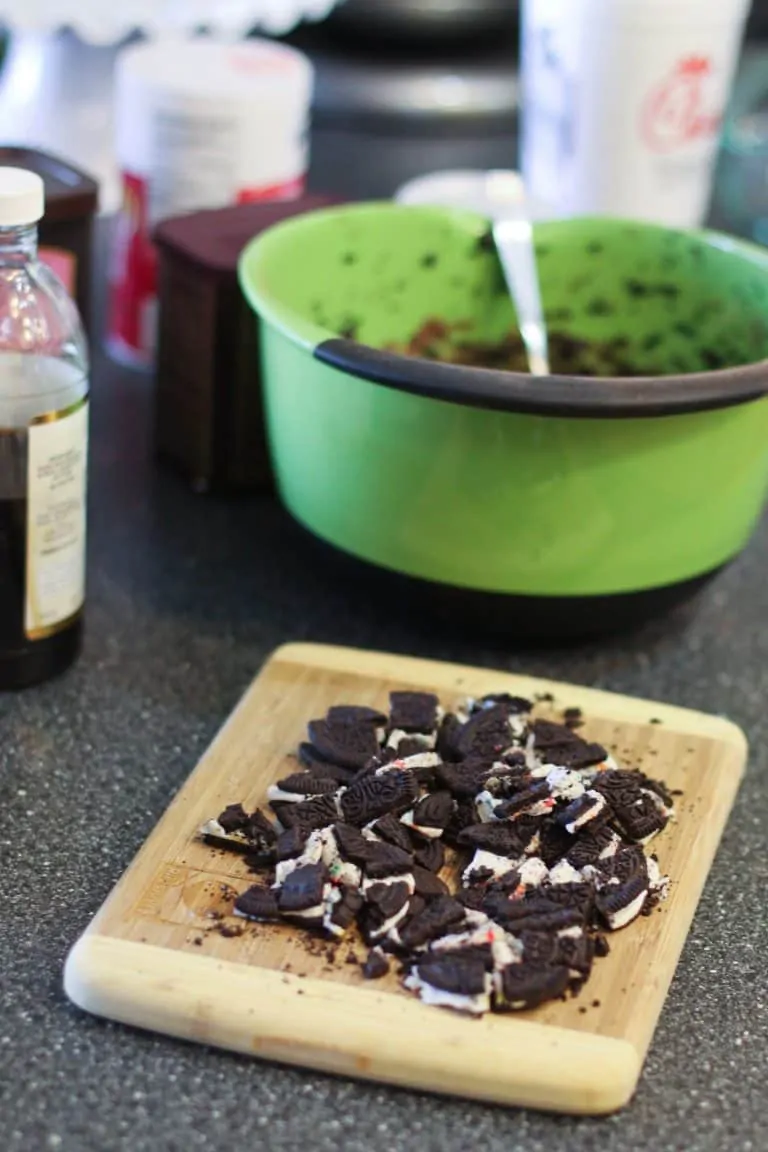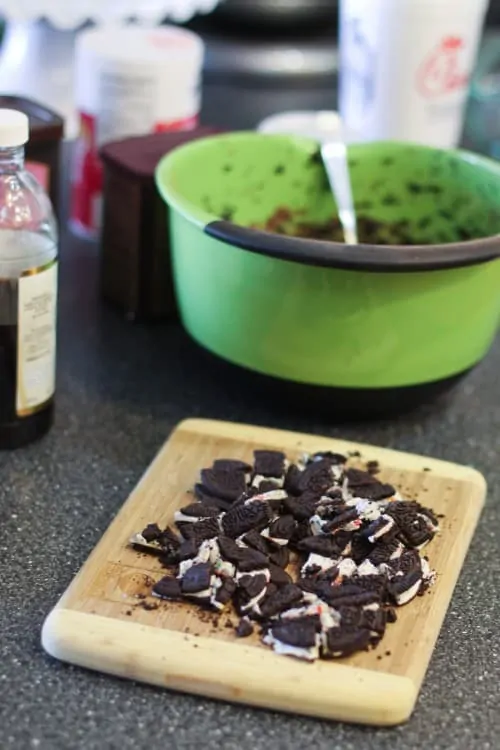 If you look hard (or not so hard) you'll spy my Chick Fil A cup. I'm addicted to Chick Fil A Diet Cokes. Every. single. morning. In my defense it's half the price of something from Starbucks, I don't drink Starbucks and my one year old only takes one 1.5 hour nap a day – mama needs something to get her through the day. Okay, back to brownies.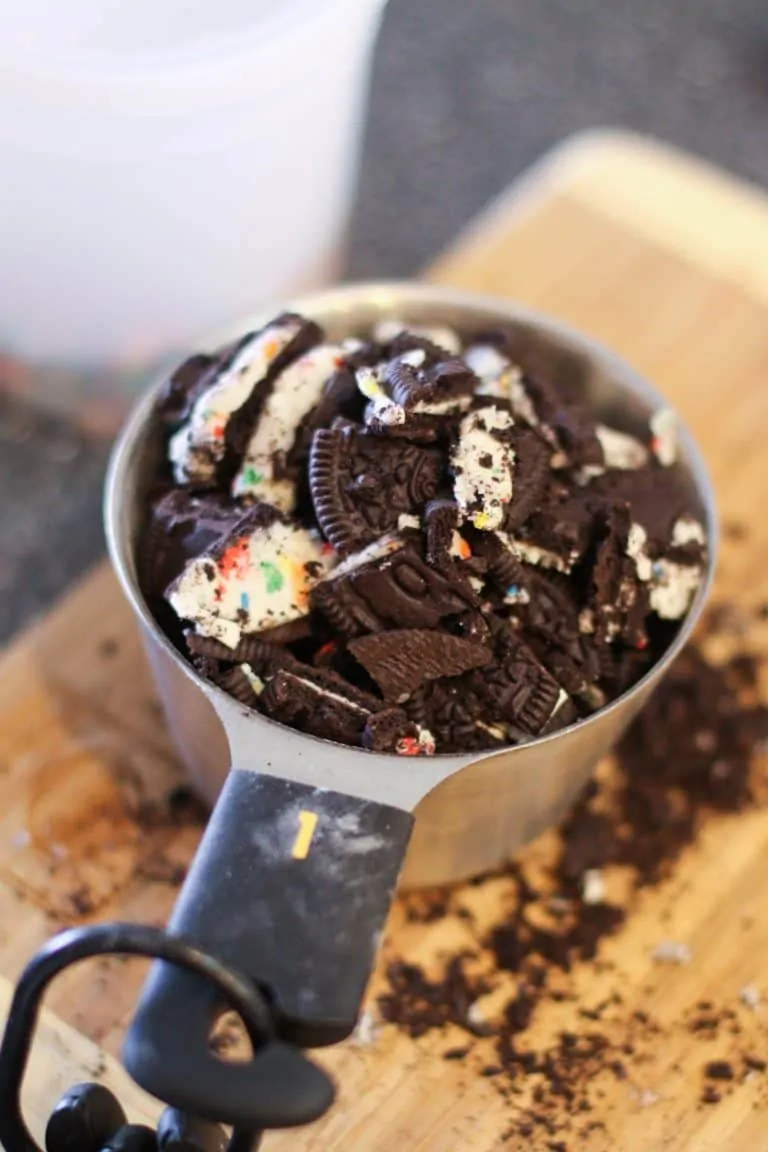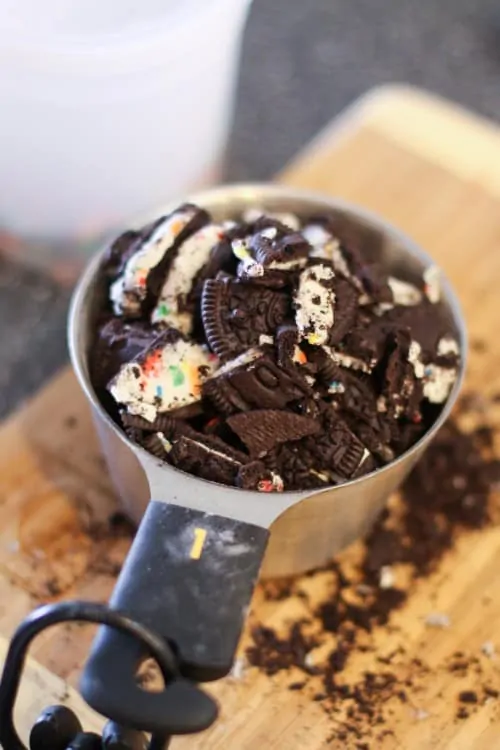 I am really bad at measuring things like this, but I'm trying to get better so that I can give you actual directions instead of "just throw some in". But feel free to just throw some in! 🙂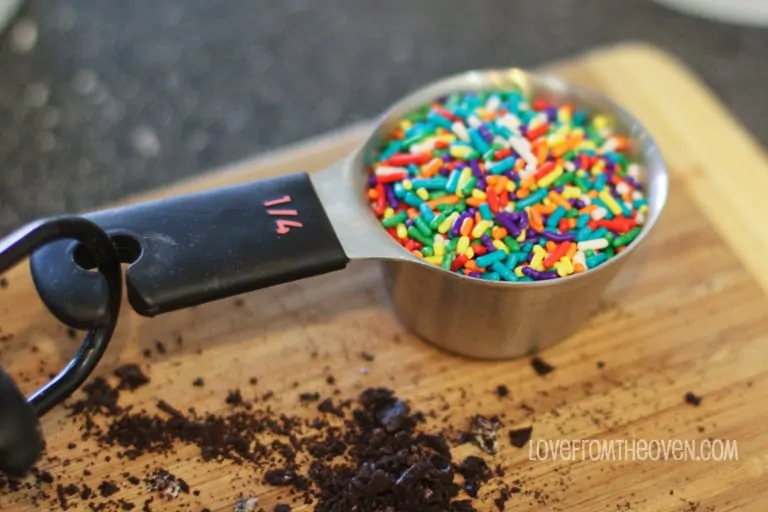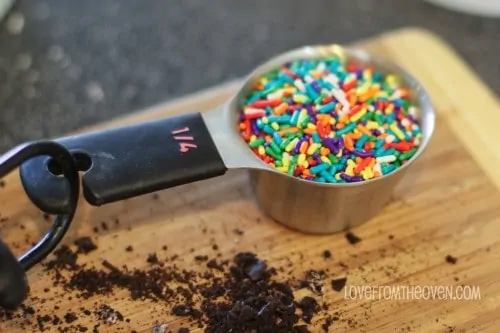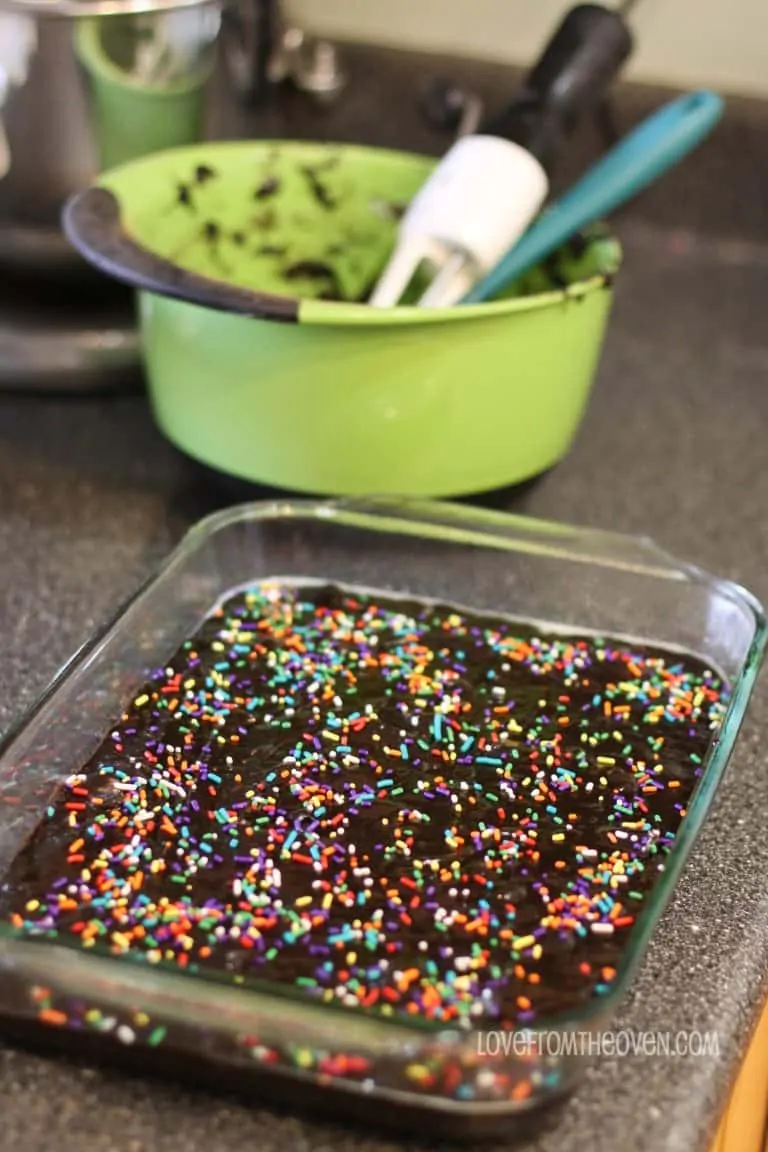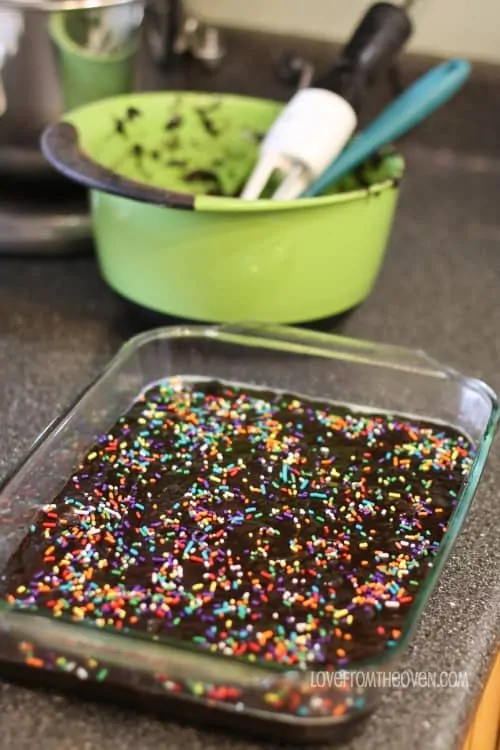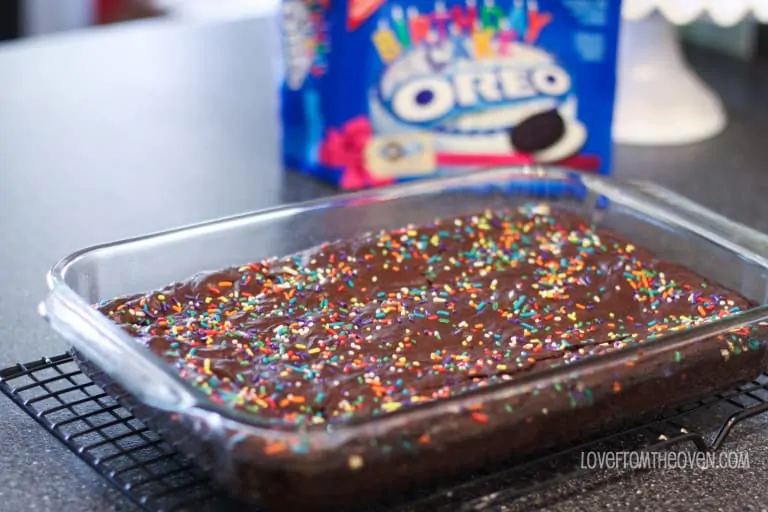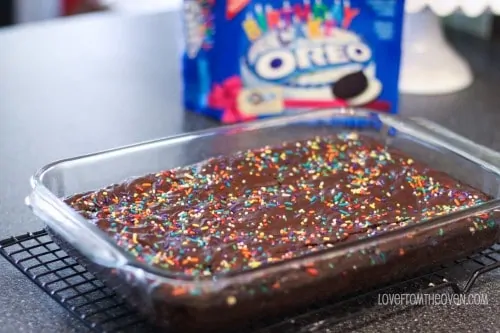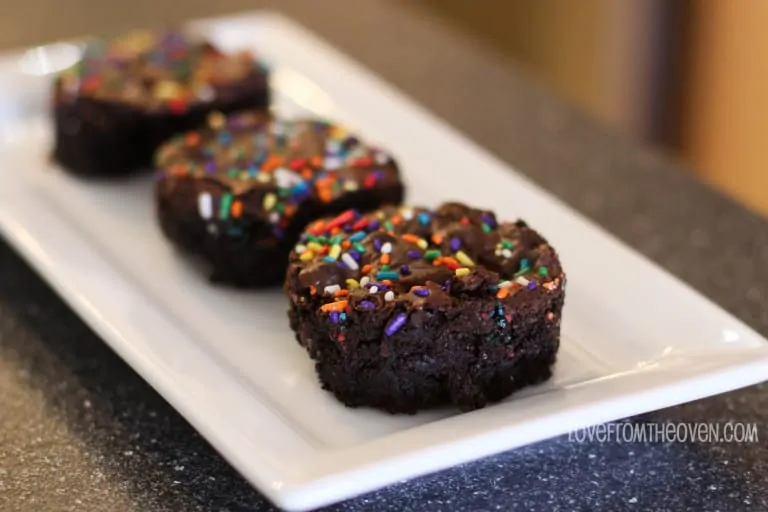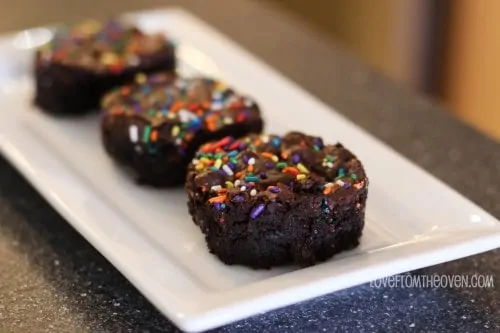 For frosting, I really don't use a recipe – I just throw together butter, milk, powdered sugar, vanilla and some salt. It is based off of the recipe on the back of the C&H Powdered Sugar box. I figured since the Oreos had sprinkles in the filling, we needed sprinkles in the frosting.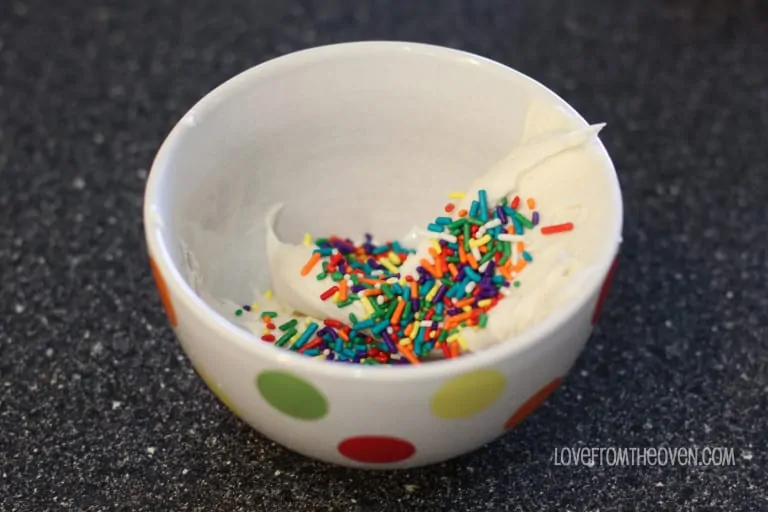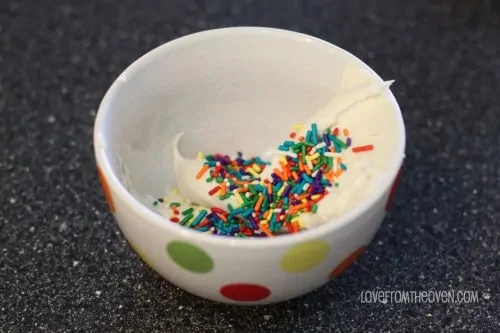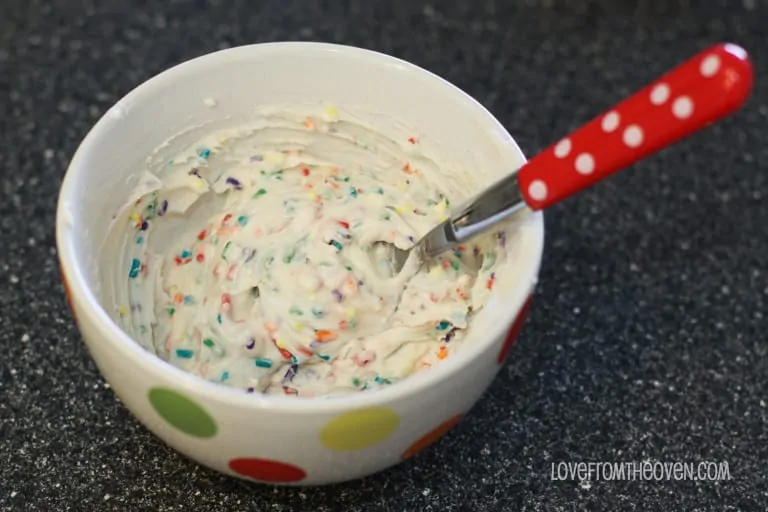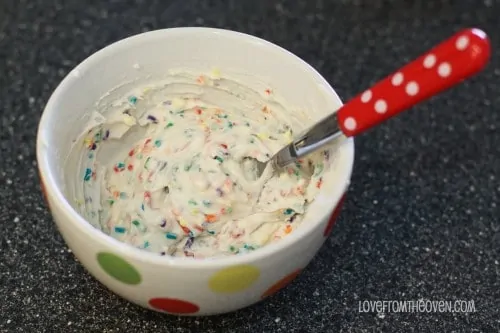 I could eat that like a bowl of ice cream.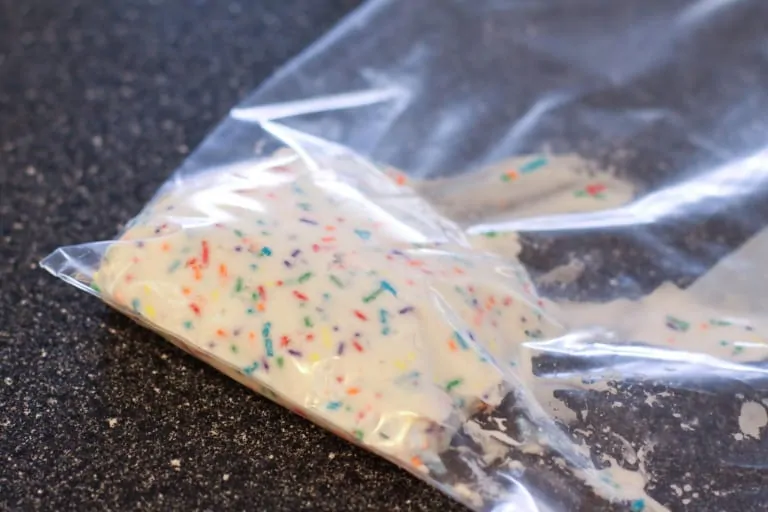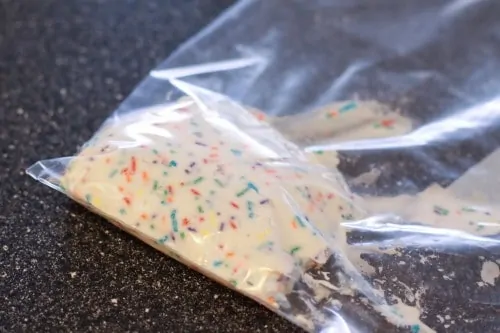 I have the fanciest tools. Ziploc Freezer Bag + Scissors = Piping Bag.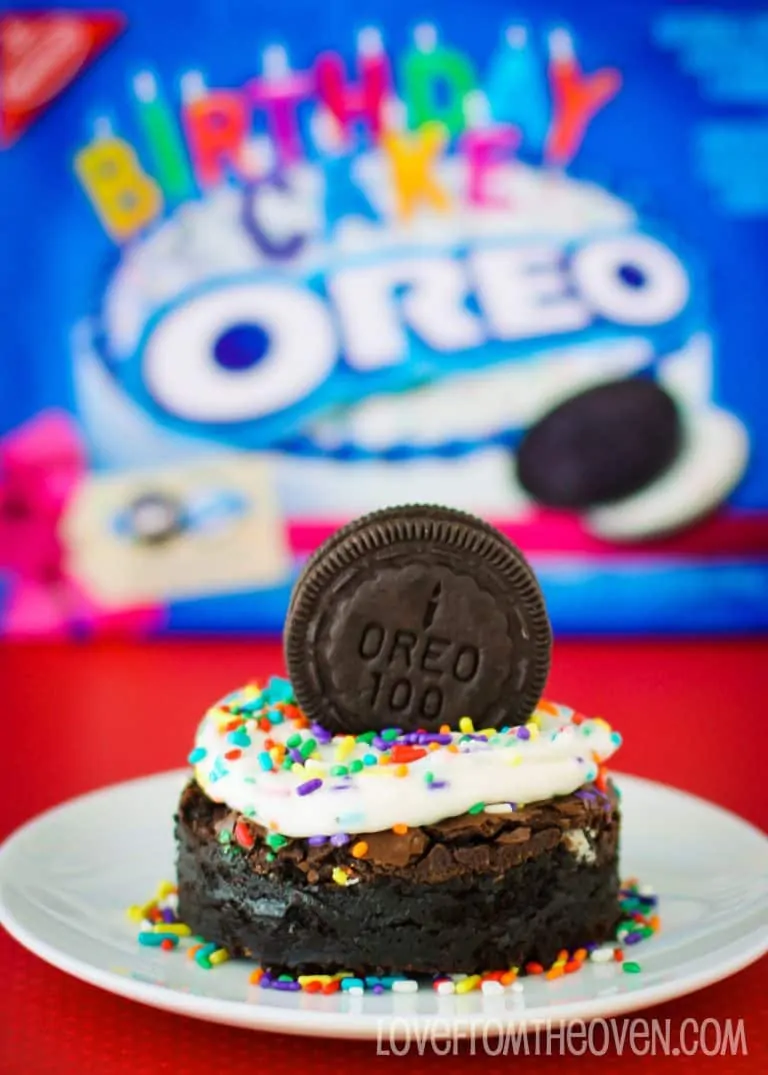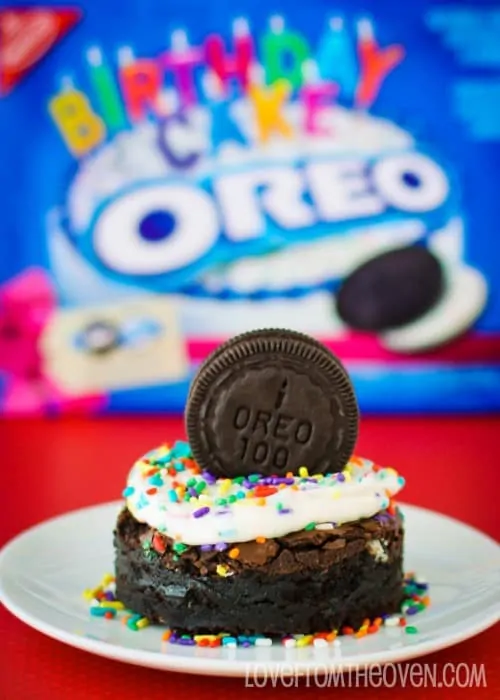 Happy Birthday Oreo!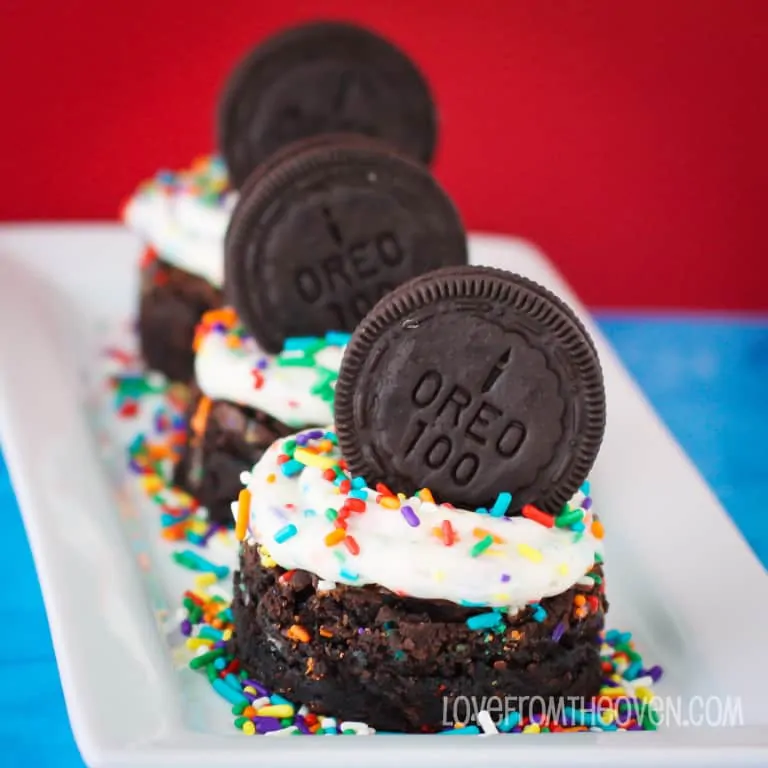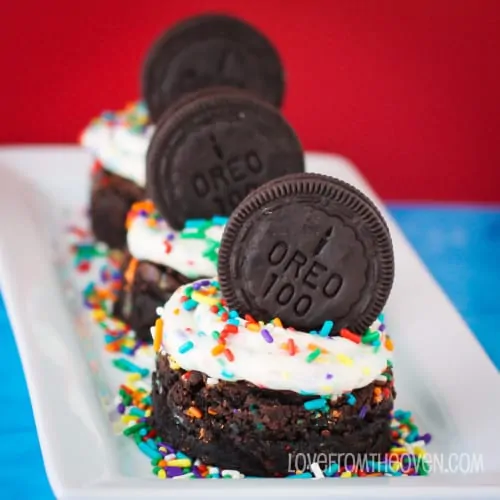 Yummy! Remember, you can whip these up using a box brownie mix or try my favorite homemade brownie recipe. Enjoy!