This easy Bisquick Strawberry Shortcake is light and fluffy, topped with fresh strawberries and whipped cream. A Strawberry Shortcake made with Bisquick is a simple and delicious dessert that everyone loves.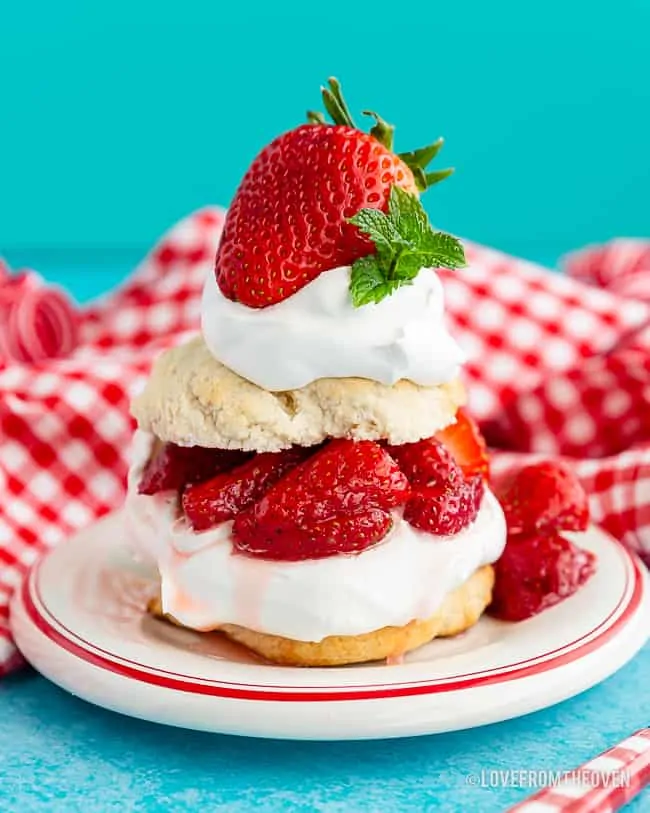 Reasons You'll Love This Recipe
Quick & Easy – This delicious recipe comes together in just minutes, and tastes like summer!
Make Ahead – You can bake your shortcakes early in the day, then assemble when ready to serve.
Celebrate Strawberries – If you have baskets of fresh strawberries, this dessert is a great way to put them to good use.
Perfect for Sharing – It's a refreshing dessert that is a great way to wrap up a summer BBQ, potluck or picnic.
We're heading into peak strawberry season! That means lots of fresh berries in our breakfasts and snacks but, for me, it also means. . . BAKING!
Beautiful red Strawberries are among my favorite fruits to bake with. The juicy flavor and pretty color they add to any treat makes them wonderful for everything from Strawberry Cupcakes to Strawberry Pretzel Salad to Mini Strawberry Cheesecakes. And they are perfect on a Sugar Cookie Fruit Pizza!

Strawberry Shortcake
When I think of strawberry desserts, there's one classic that comes to mind first: Strawberry Shortcake. There's no better way to enjoy freshly picked strawberries than piling them on fluffy biscuits and topping them with whipped cream.
Of all the ways I've tried making shortcake, this Bisquick Strawberry Shortcake recipe is my favorite. Not only is it ultra easy to make, the shortcakes come out perfectly every time! They're light, just slightly sweet, and made even better with the taste of ripe berries and homemade whipped cream in every bite.
Bisquick Strawberry Shortcake
While I'm all about baking from scratch, sometimes you can use a recipe shortcut. The classic Bisquick mix version tastes great–and you can't beat the convenience!
Along with a box of original Bisquick, you only need a few other pantry and fridge staples to make this easy Strawberry Shortcake recipe.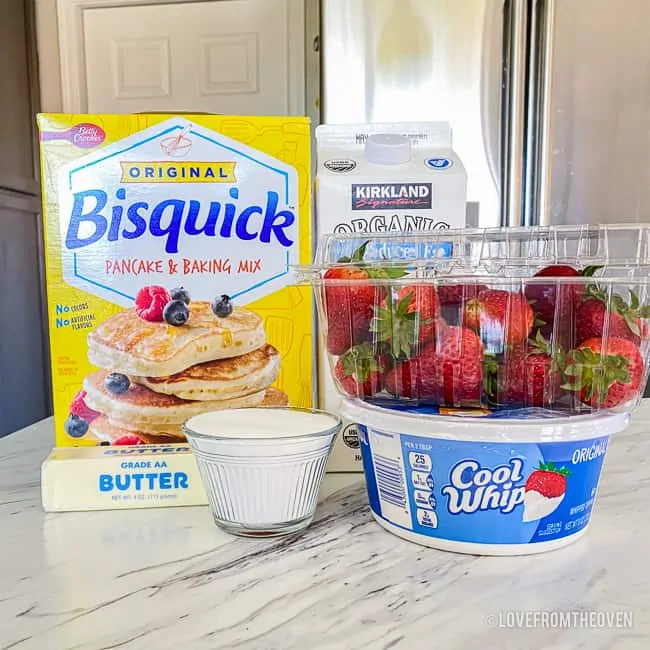 How to Make Strawberry Shortcake
To make the shortcakes, Bisquick, butter, milk and sugar are combined in a bowl and mixed. Then the mixture is scooped onto a baking sheet and placed in the oven to bake. It could not be easier!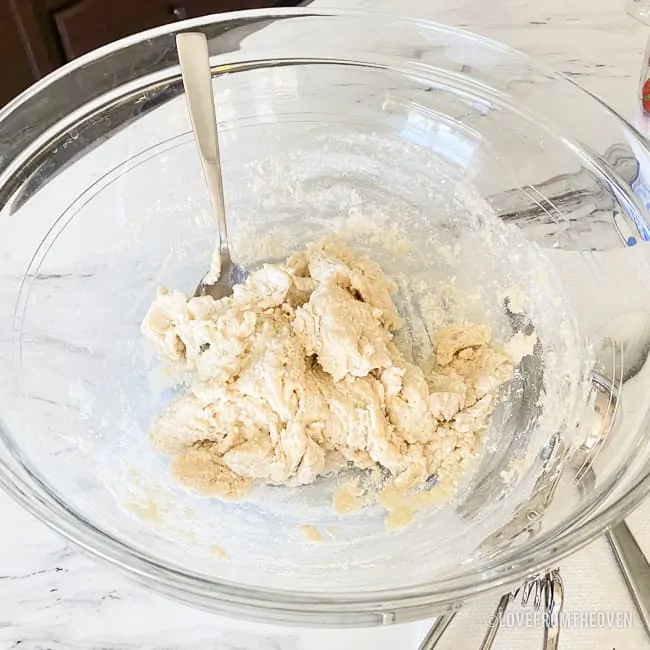 Before baking the shortcakes, slice the strawberries and mix them with sugar. Set them aside while you get all the other components ready and when the time comes to top the shortcakes, the berries will be syrupy and juicy.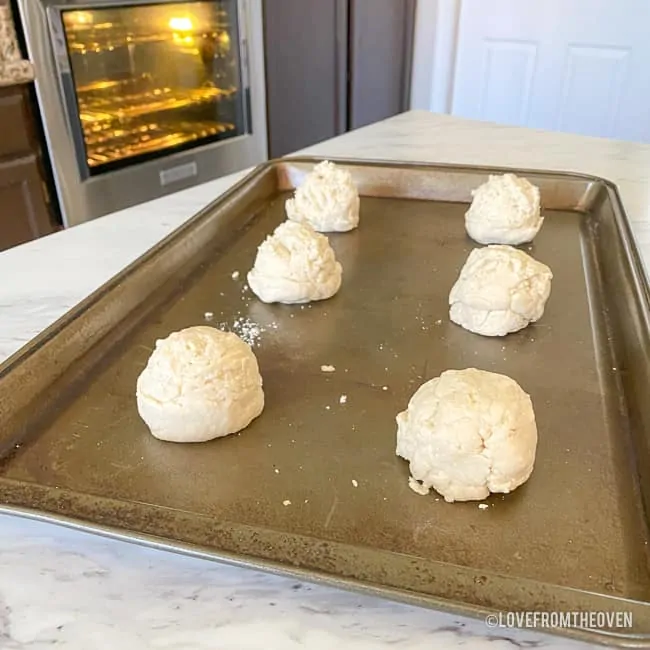 Whipped Cream Topping
No strawberry shortcake is complete without the finishing touch: whipped cream! While I typically like to make my whipped cream from scratch, when unable to find whipping cream at the store, a tub of Cool Whip works just fine. Fresh or store bought, whipped cream perfect on this Bisquick Strawberry Shortcake recipe.
If you've never made your own whipped cream from scratch before, you'll be delighted to discover how easy it is. All you need is a carton of heavy whipping cream and an electric mixer. While the shortcakes are baking, whip the cream with the mixer until it's fluffy with soft peaks. (I find this part extra satisfying!)
If you like, you can flavor the whipped cream by adding 1/2 a teaspoon of vanilla extract. Add the vanilla right when the soft peaks start to form and continue mixing.
Note: The colder your cream is the faster it will whip up! Use heavy cream straight from the fridge and, for extra speediness, refrigerate your bowl for a half hour before using it to make the whipped cream.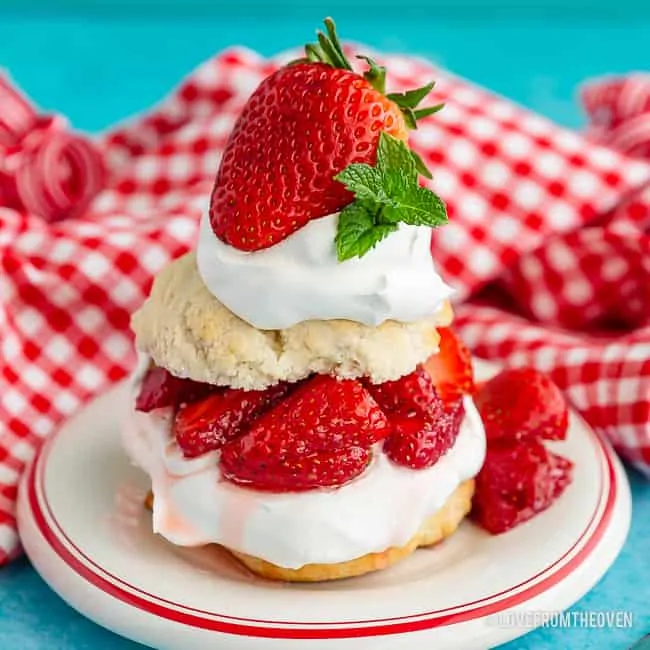 While the Bisquick strawberry shortcakes are still warm, you slice them in half, spoon a generous portion of berries on top of each half and top with the whipped cream. Strawberry shortcake perfection! 
I love when I get a bite of shortcake covered in whipped cream that's melted a little into the syrupy strawberries. Everyone in my family gets excited with Strawberry Shortcakes are on the dessert menu–It's just not strawberry season until I've made shortcake!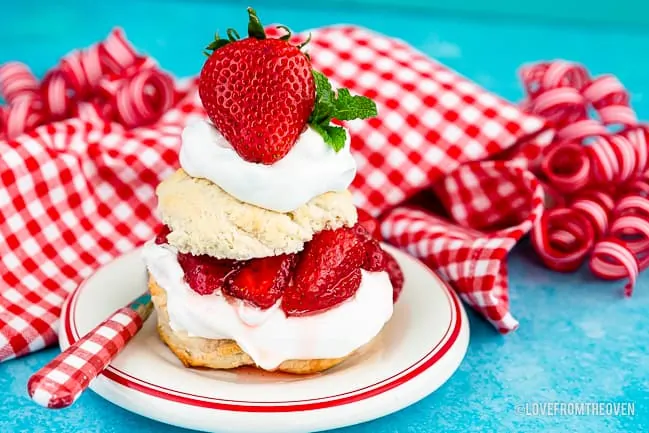 You really can't go wrong with this easy Bisquick Strawberry Shortcake recipe!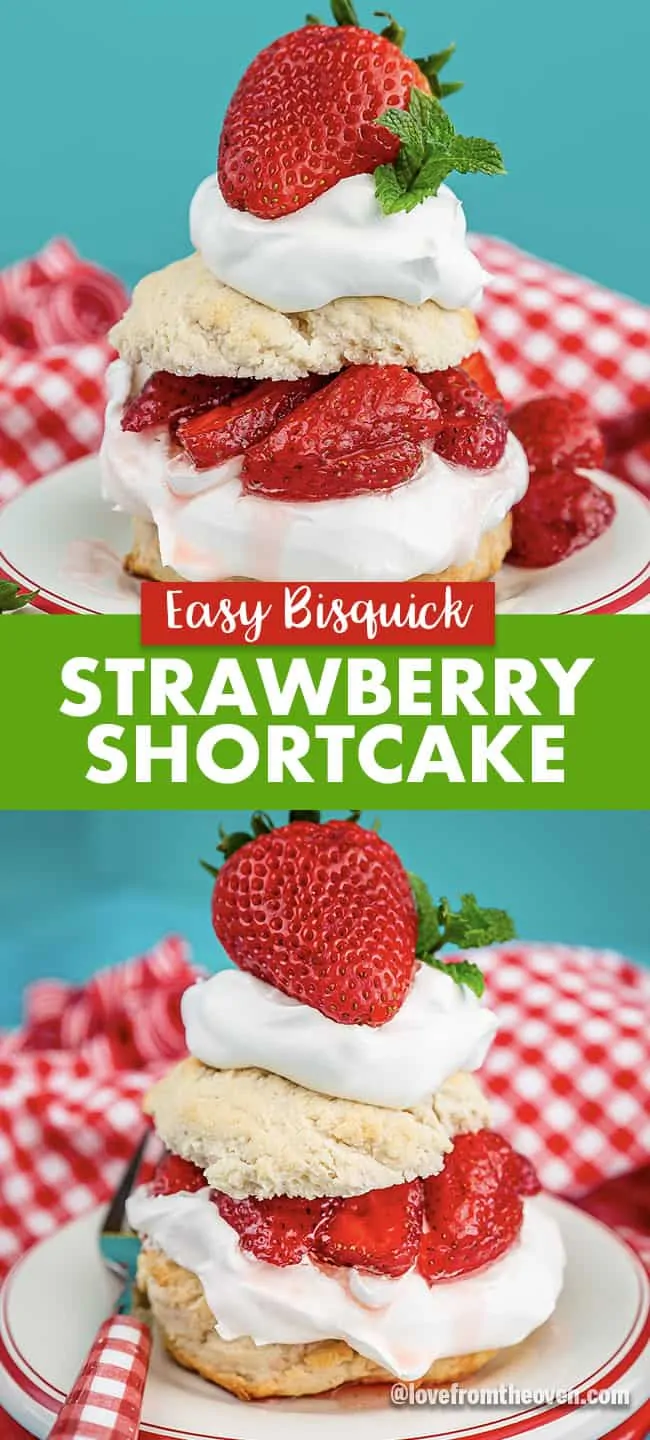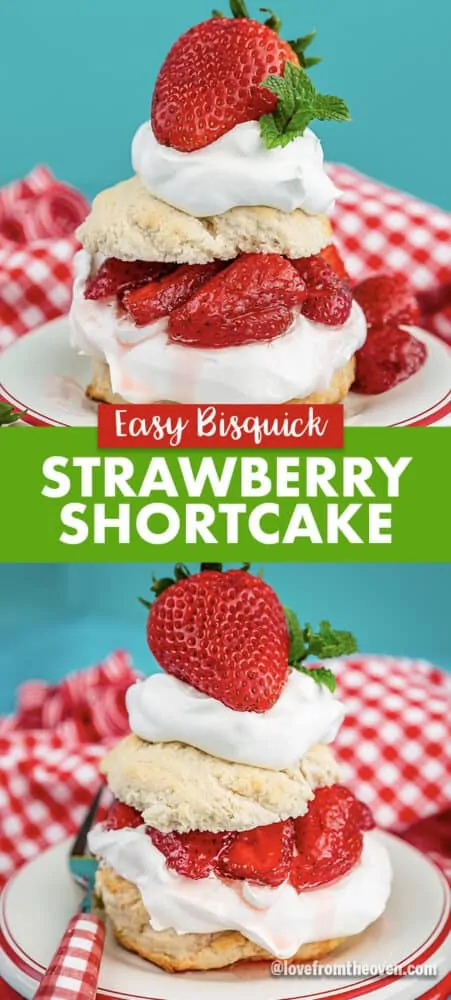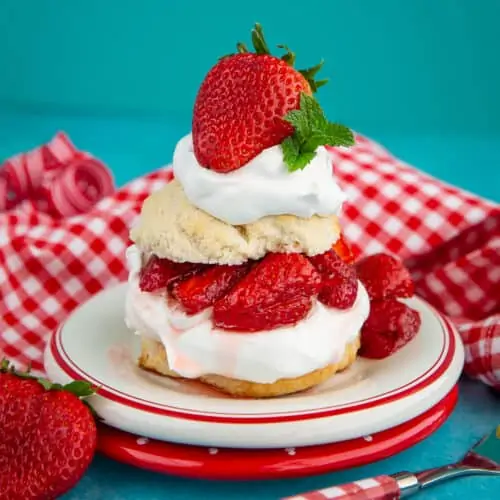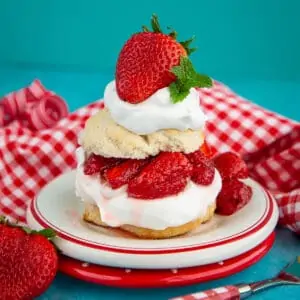 Bisquick Strawberry Shortcake
Light and flaky shortcakes topped with real whipped cream and sweet strawberries is the classic dessert everyone loves.
Ingredients
1

quart

strawberries

sliced

1/4

cup + 3 tbs

granulated sugar

divided

2 1/3

cup

Original Bisquick Mix

1/2

cup

milk

3

tbs

butter

melted

1/2

cup

heavy whipping cream

1/2

tsp.

vanilla extract

optional
Instructions
Preheat oven to 425 F. While it's heating, combine the strawberries with 1/4 cup sugar in a bowl. Toss to coat well and set aside.

In a separate bowl, add the Bisquick with milk, butter and remaining sugar. Mix until just combined. Scoop the dough onto an ungreased baking sheet into six even portions. Bake for 10 -12 minutes or until the tops and bottoms are lightly golden brown.

While the shortcakes are baking, add the heavy whipping cream to your electric stand mixer or metal bowl. Use the electric mixer fitted with the whisk attachment to beat on high speed. If using vanilla, add the extract when you see soft peaks start to form. Continue beating for another minute to combine.

Remove the biscuits from the oven and slice into halves while still warm. Add desired amount of strawberries to each half and top with whipped cream. Enjoy!
Nutrition
Calories:
421
kcal
|
Carbohydrates:
53
g
|
Protein:
6
g
|
Fat:
21
g
|
Saturated Fat:
10
g
|
Cholesterol:
45
mg
|
Sodium:
664
mg
|
Potassium:
359
mg
|
Fiber:
4
g
|
Sugar:
24
g
|
Vitamin A:
521
IU
|
Vitamin C:
93
mg
|
Calcium:
146
mg
|
Iron:
2
mg
Disclaimer
Nutrition information is estimated as a courtesy. If using for medical purposes, please verify information using your own nutritional calculator. Percent Daily Values are based on a 2000 calorie diet.