After having such great success with the cake mix cinnamon rolls, I thought I would try another breakfast item. Cake mix waffles….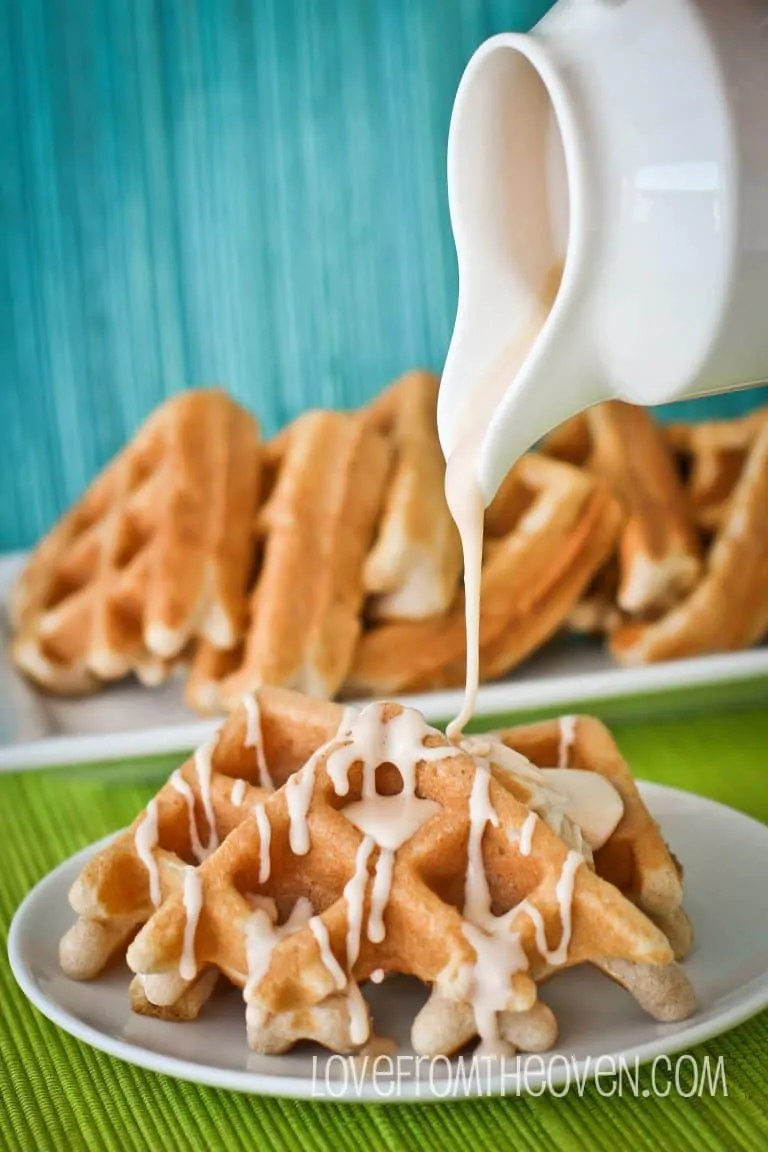 Oh boy, these were good and received RAVE reviews in this house. I think the only way these could be easier is if they were frozen waffles. They are THAT simple.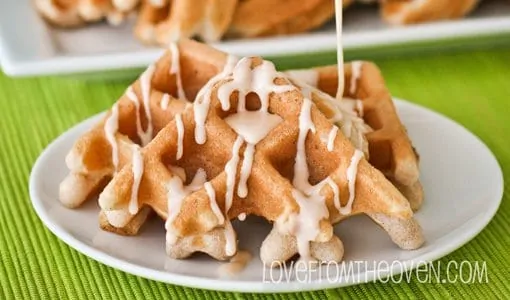 I started with a vanilla Duncan Hines cake mix. I think a yellow would work just as well and a spice would be great.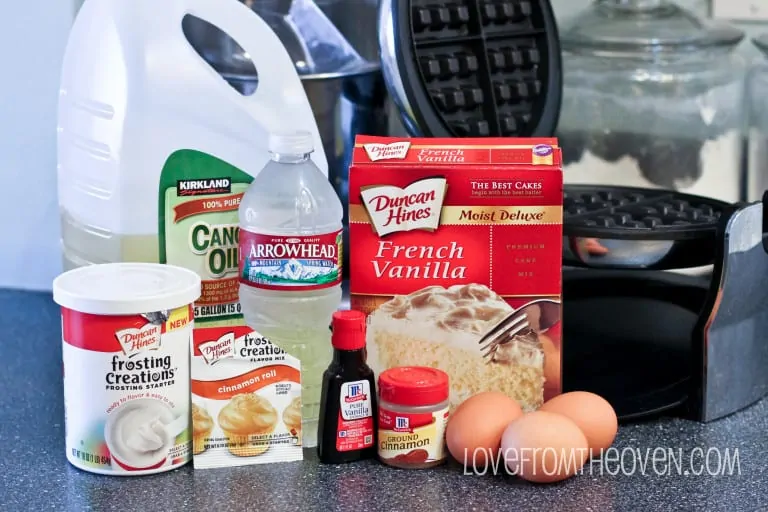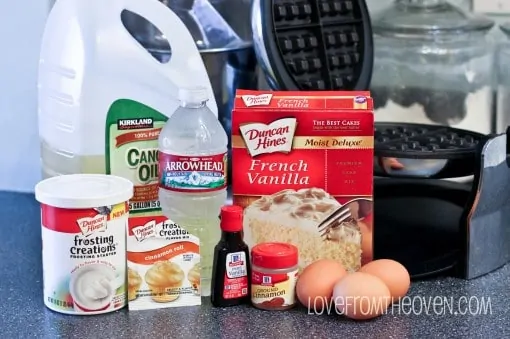 I followed the directions on the box (for making a cake) but I also add in 1 teaspoon of cinnamon and 1 teaspoon of vanilla. That's it! After that it's a matter of heating up your waffle iron and baking your waffles. Mine took about 2-3 minutes a piece.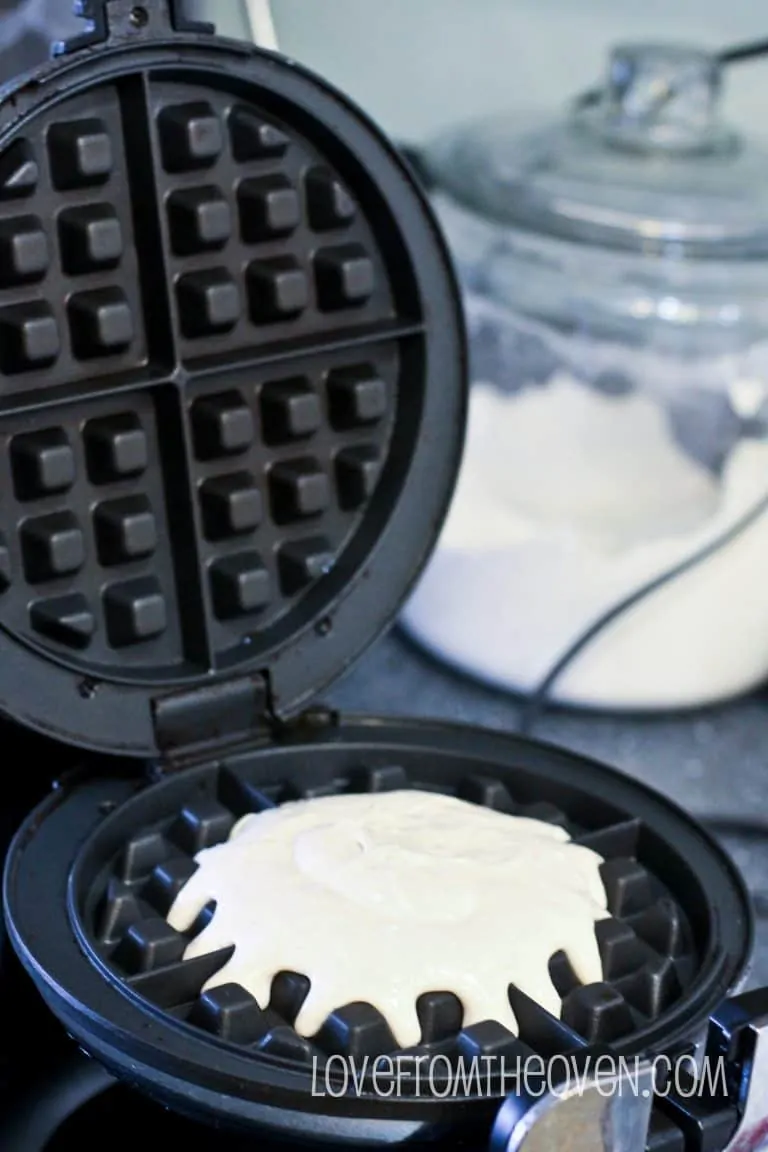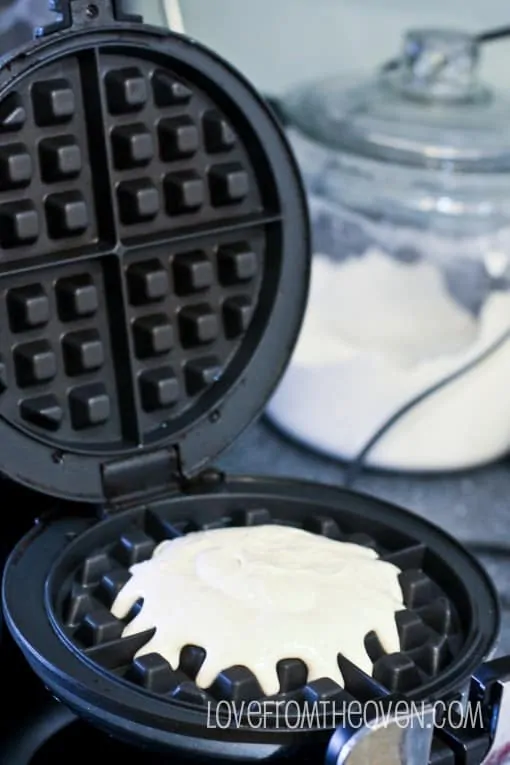 I told you they were easy, right? 🙂 Depending on the size of your waffle iron/waffles, I think you can get about 12-15 large size waffles out of this recipe.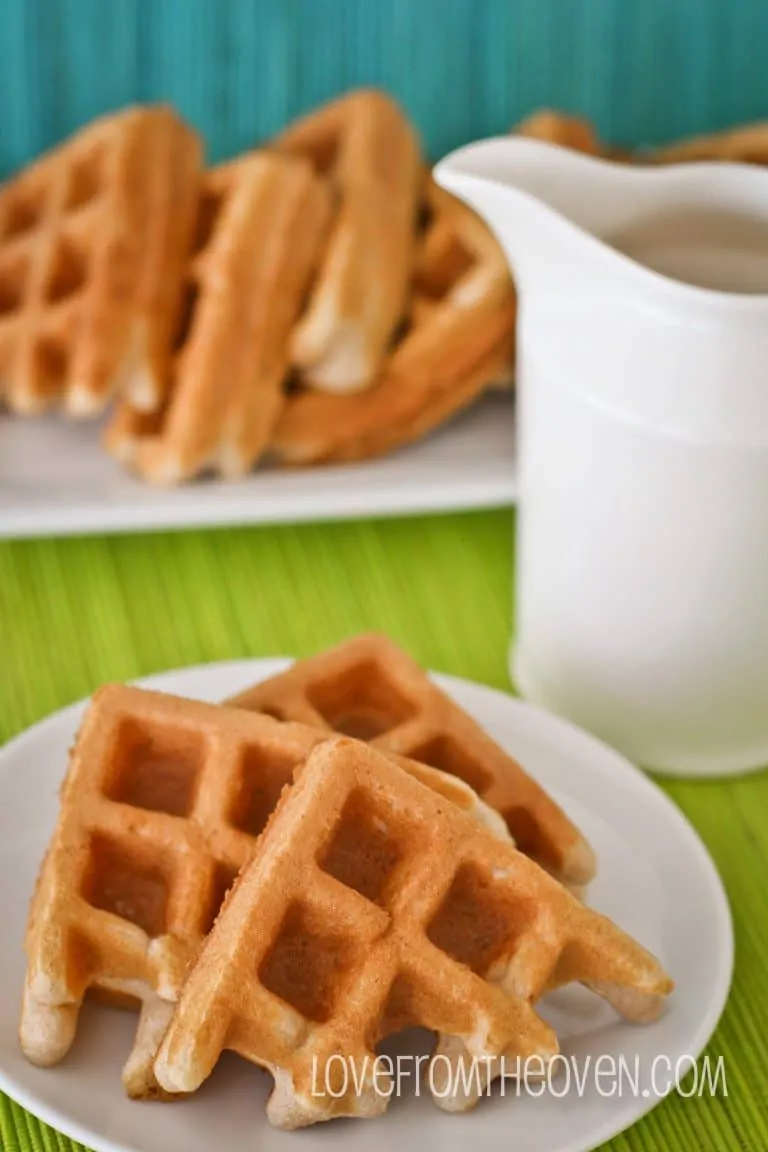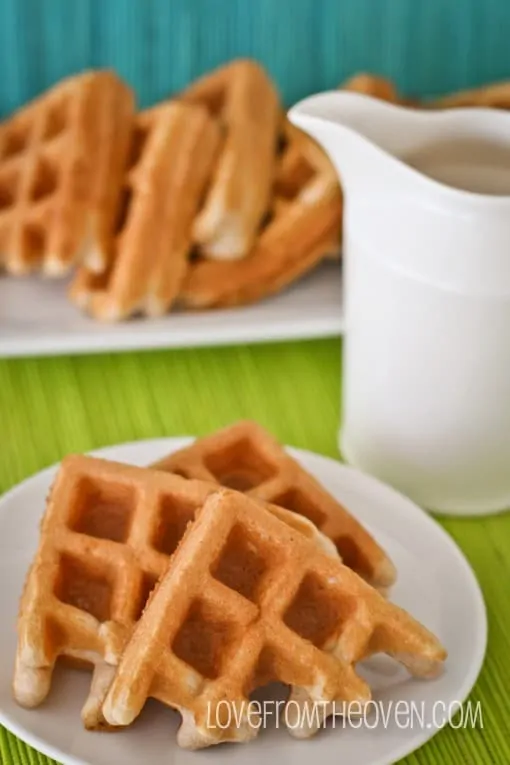 While they would be fine, just like that, why not take them to another level with some cinnamon roll frosting drizzled over the top?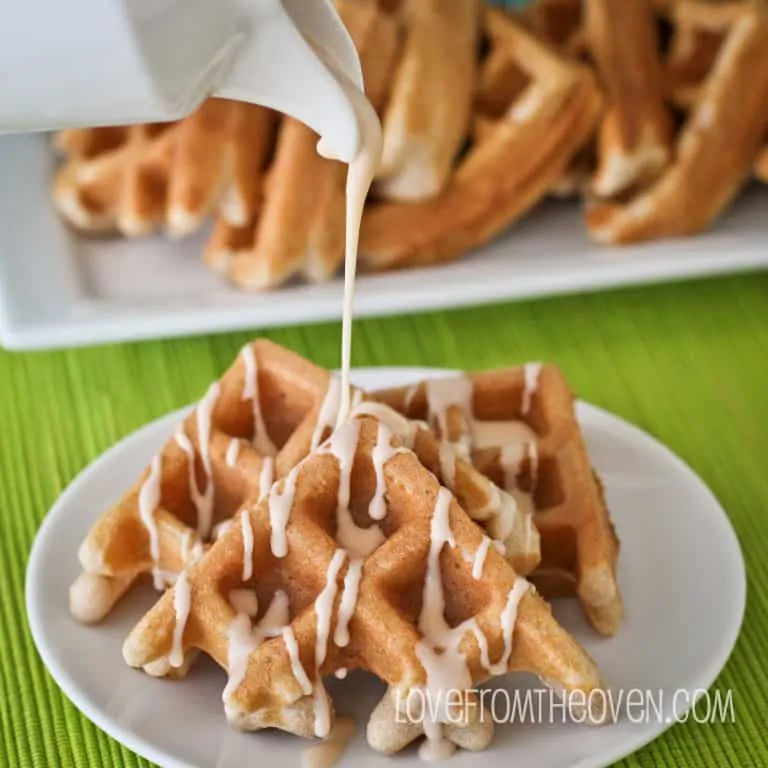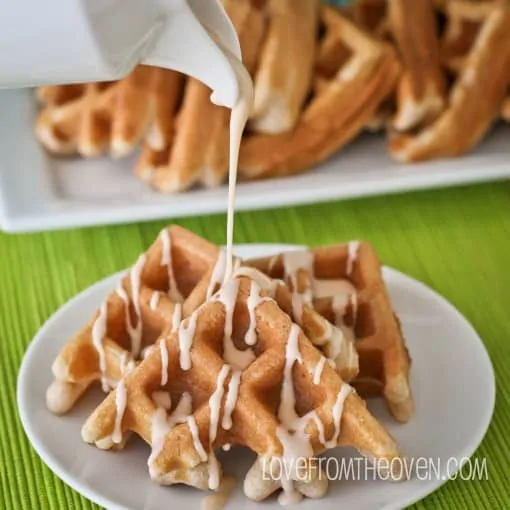 I used Dunan Hines Frosting Creations Frosting Starter with their Cinnamon Roll Flavor Packet.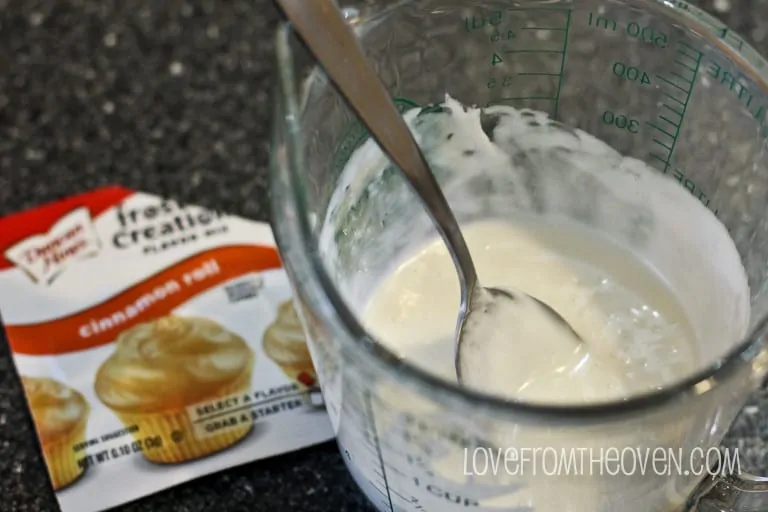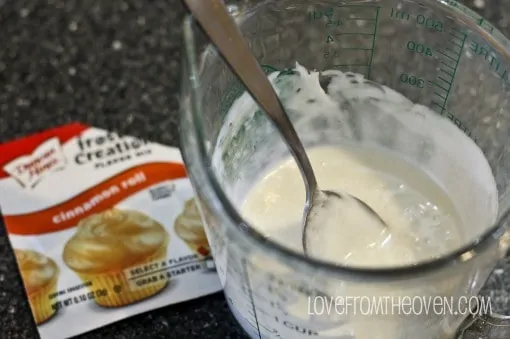 I combined the two in a glass measuring cup so that I could heat them in the microwave once combined. About 15-30 seconds is good, depending on how warm you want your icing to be.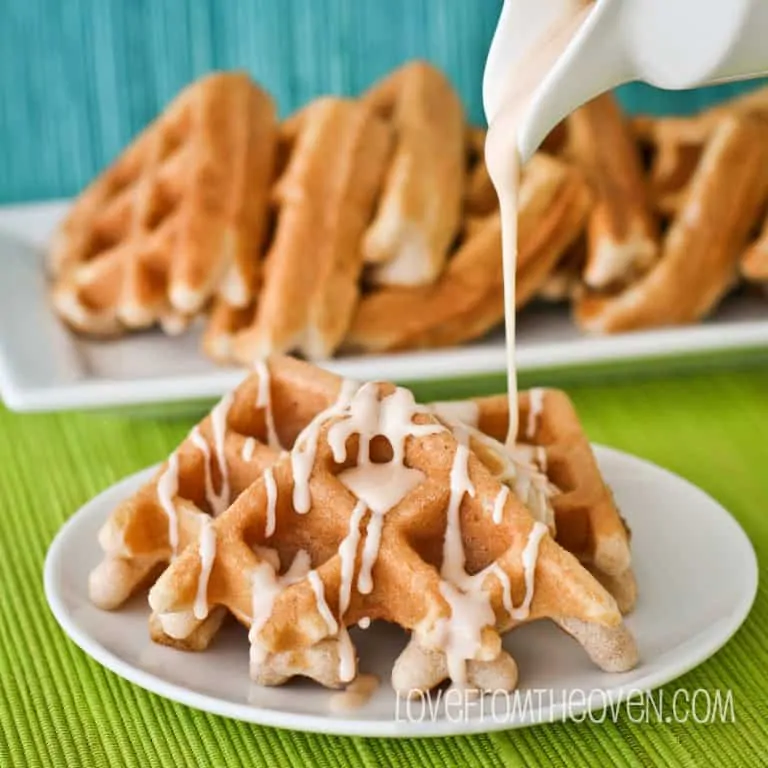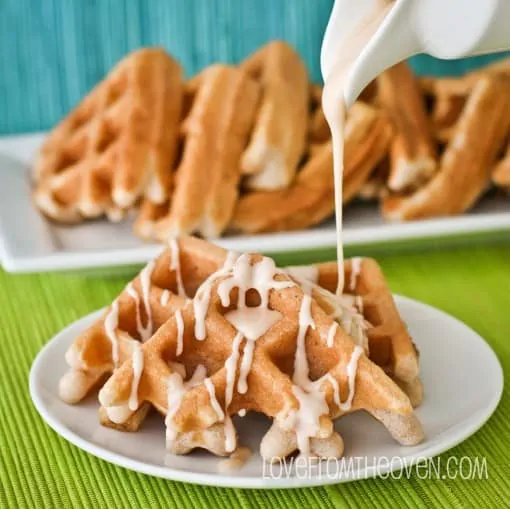 Waffles are one of the things that I can easily get my husband to make, so these just might be making an appearance on Mother's Day morning. If you are a weekend waffle and/or pancake maker, I highly recommend that you give these a try. Enjoy!