I love cinnamon rolls.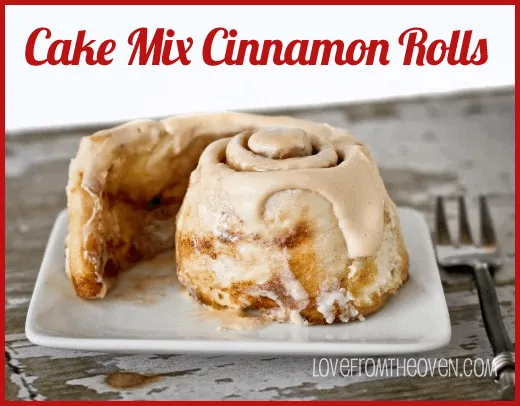 I always have. Ever since I was a kid and my great grandmother would make great big batches of them. The smell of them baking is one of life's simple pleasures. There is just something so amazing about a good cinnamon roll.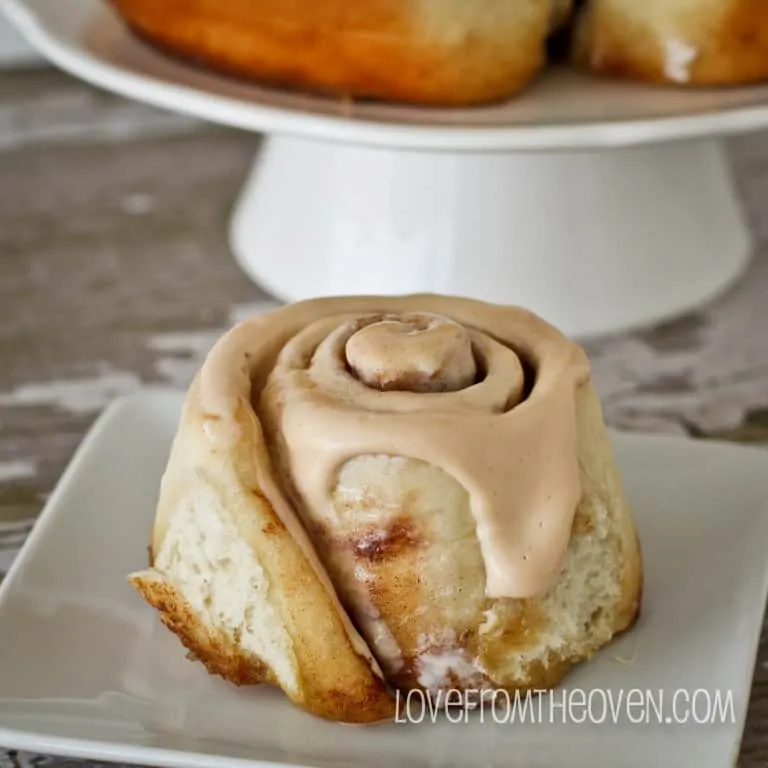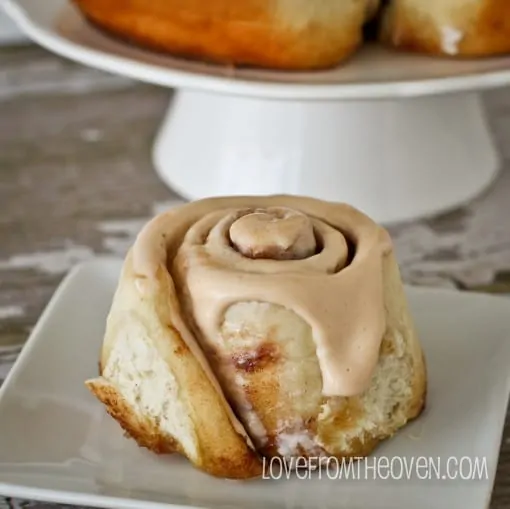 A few years ago, in an attempt to conquer my fear of working with yeast, I started making cinnamon rolls. My recipe of choice was The Pioneer Woman's Cinnamon Rolls. I've made hundreds of them. Heck, possibly hundreds of pans of them. They are GOOD. But I was kind of longing for a change – something that was a bit simpler to make (not that Ree's are hard, because they are not, I'm just looking for saving a step or two) and something that I could easily do in a smaller batch. I think I found just that…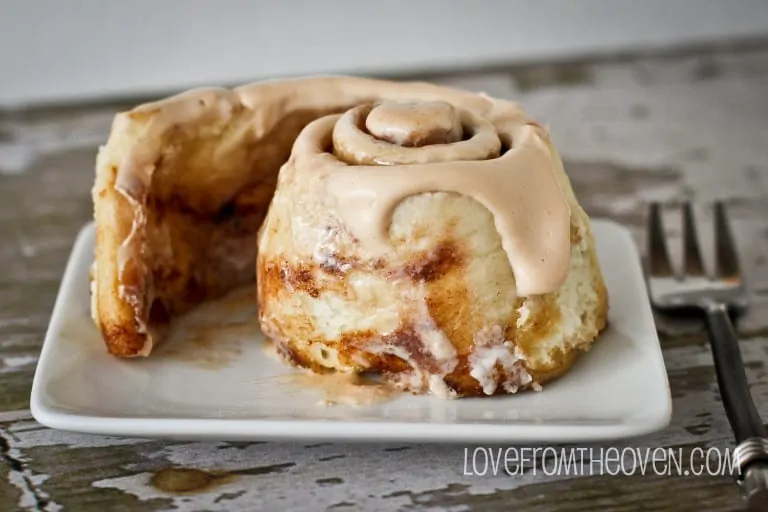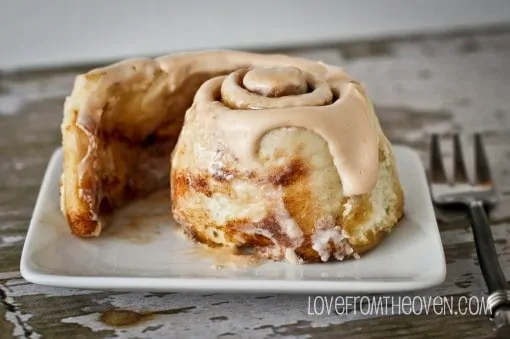 These are AMAZING. Three out of four people in our household voted these to be the best cinnamon rolls they've had. The fourth member of the household was too busy throwing a tantrum to try her cinnamon roll, so we won't really worry about her take on them. I mean who cries when instead they could have a cinnamon roll??? My two year old, that's who. Anyways…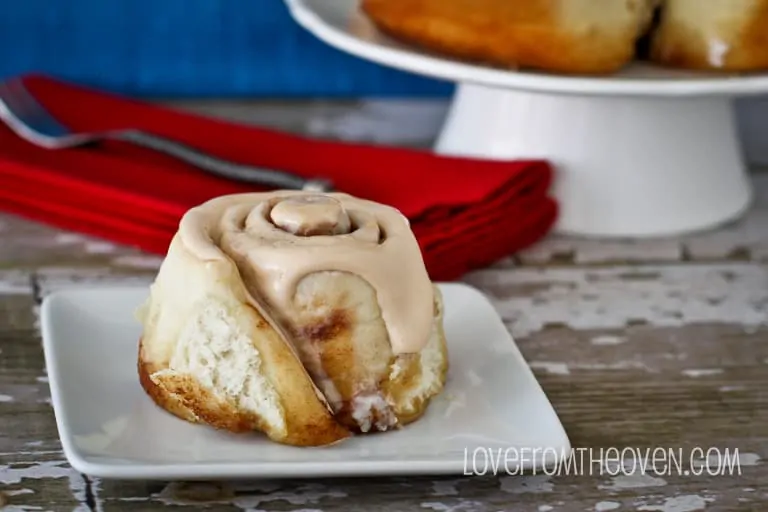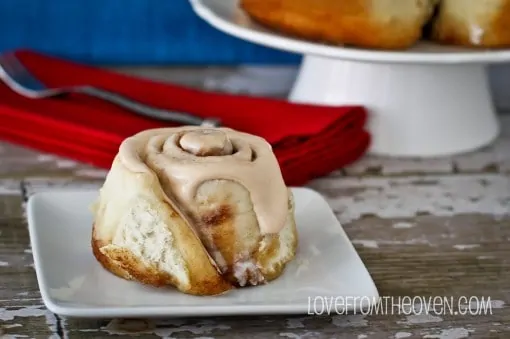 The secret ingredient in these…. Cake mix! Who knew? Well, clearly many people did, but I'm just now showing up to the cake mix party. These are very simple to make and require very few basic ingredients. And in place of the cup of oil and quart of whole milk that the other recipe I use calls for, this one calls for water. That lightens up the fat, calories and cost quite a bit. They are flavorful, chewy and delicious.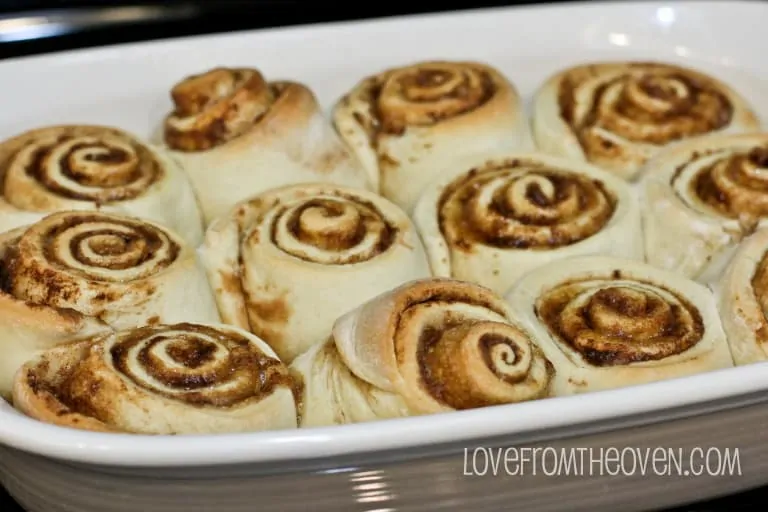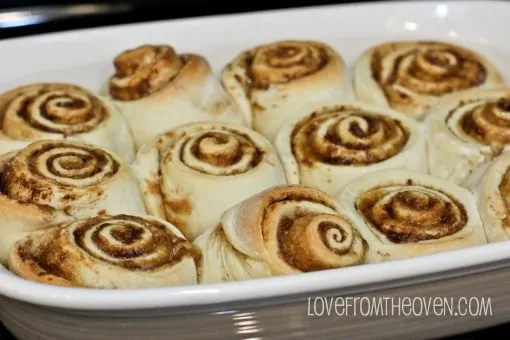 I used the Frosting Creations Cinnamon Roll Frosting Flavor Mix to frost these. For years I was a pretty die hard cream cheese frosting fan, but after trying the amazing maple frosting that The Pioneer Woman uses, I started to branch out in my frosting flavors. Cinnamon roll frosting on cinnamon rolls is divine.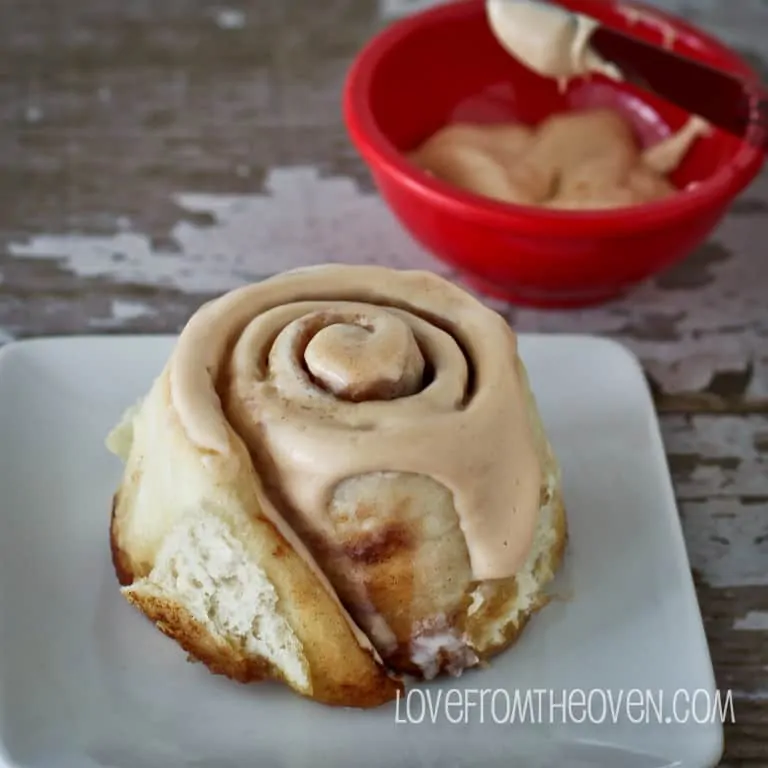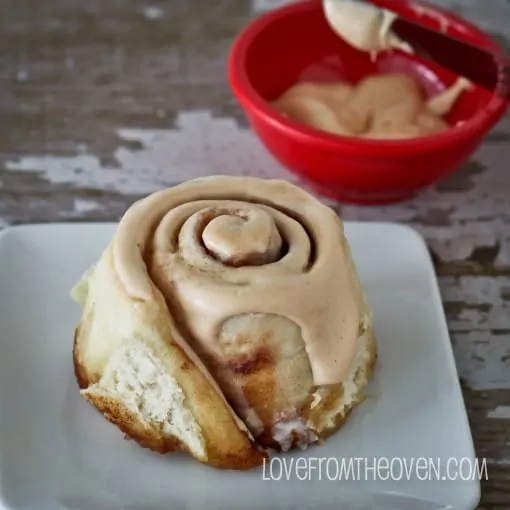 This recipe makes two 9×13″ pans of rolls (so 24 cinnamon rolls) but you can easily half the recipe to make a single pan. What a great Mother's Day breakfast this would be! And it's easy enough that I'm fairly confident that my nine year old daughter and my husband could make them. 🙂    Even if it means Mom makes them the night before, the kids, Dad, the dog – someone could warm one up in a microwave and there you have it – breakfast!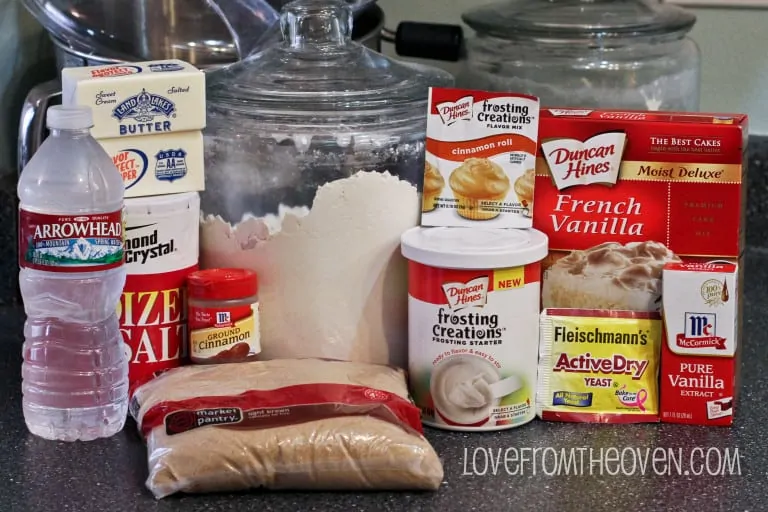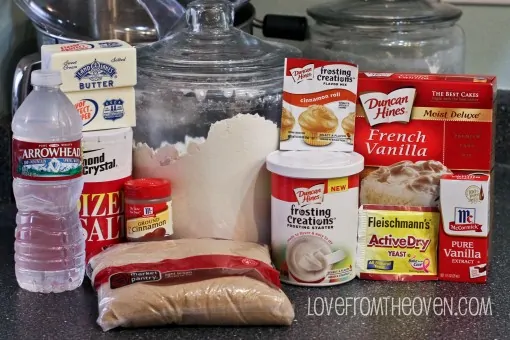 Complete recipe and step by step directions can be found below, as well as a printable version of the recipe.   FYI – I actually made a half batch of this recipe, so that is why you may see smaller amounts than the recipe calls for.
Start by dissolving your yeast into your warm water.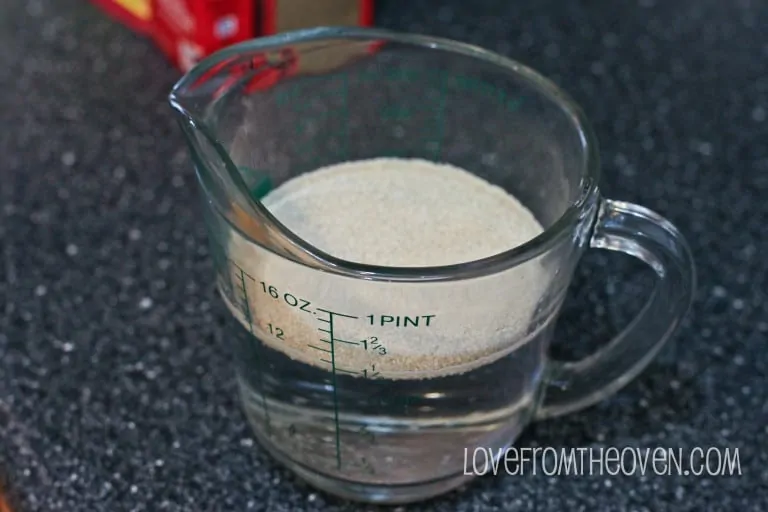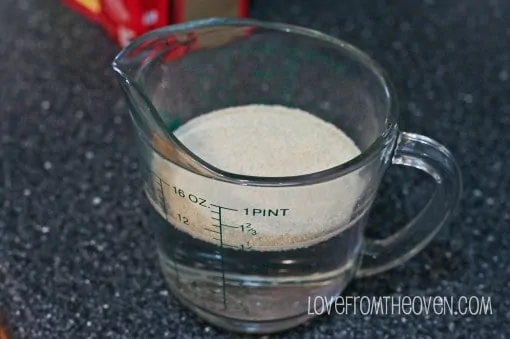 Then add the yeast and water mixture to your flour, cake mix and salt. Add in vanilla.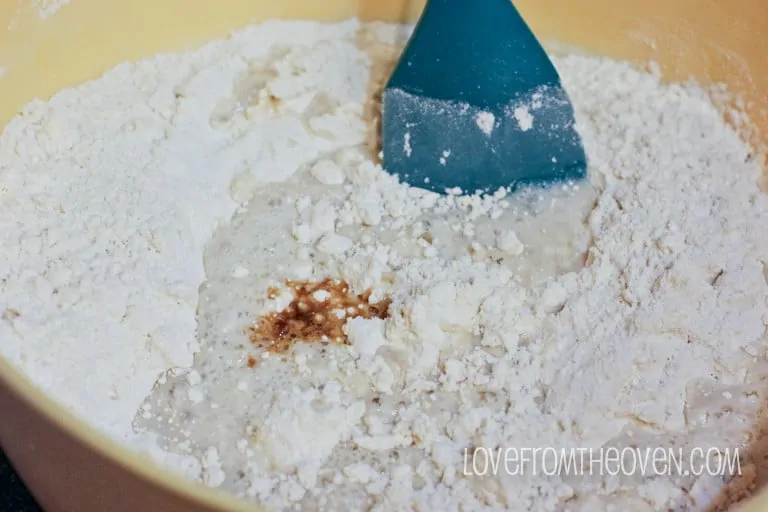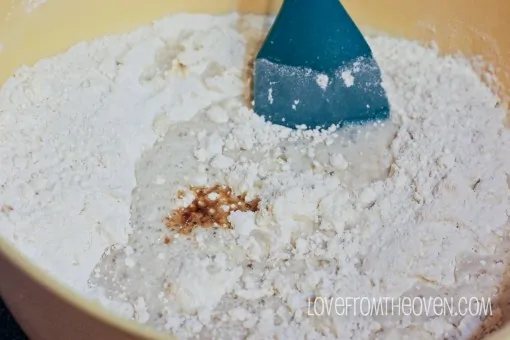 Mix well. I did have to use my hands to work all of the ingredients together.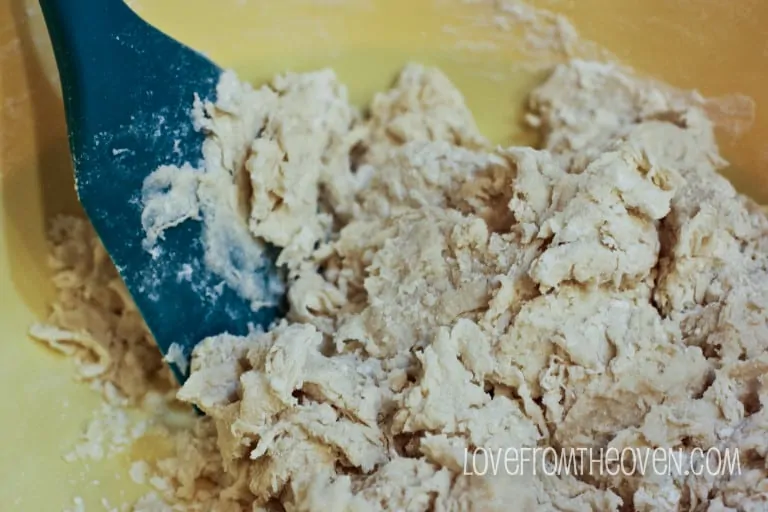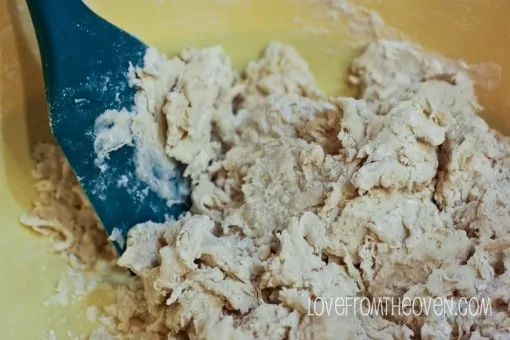 Once combined, cover and let sit for an hour.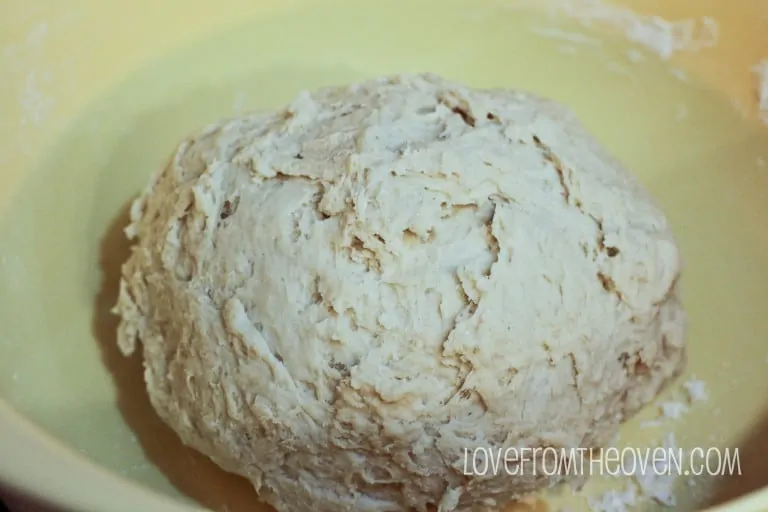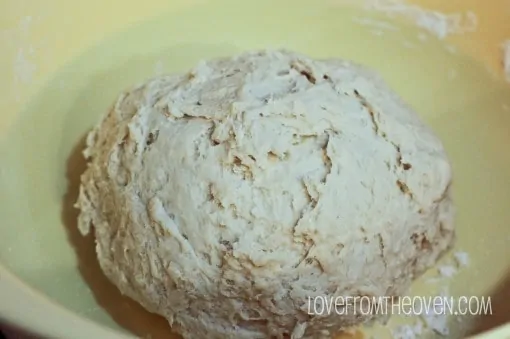 After an hour punch down and let rise again. Now it's time to roll out your dough.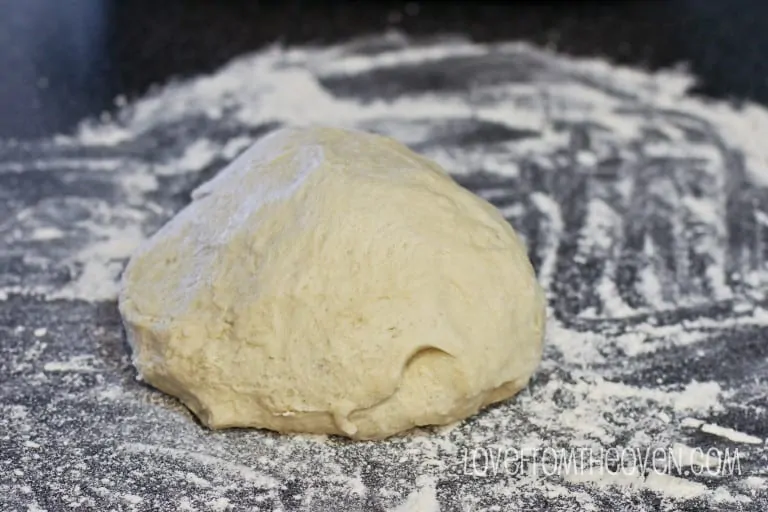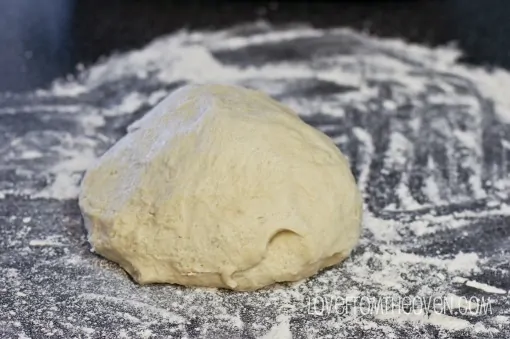 Roll dough into a rectangular shape (mine is usually more of an oblong blob type shape, but it still works). Top with your softened butter.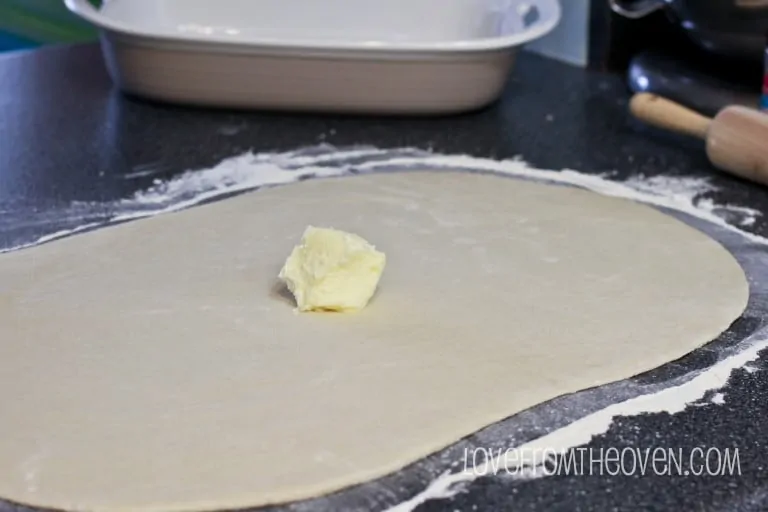 Brush butter over dough.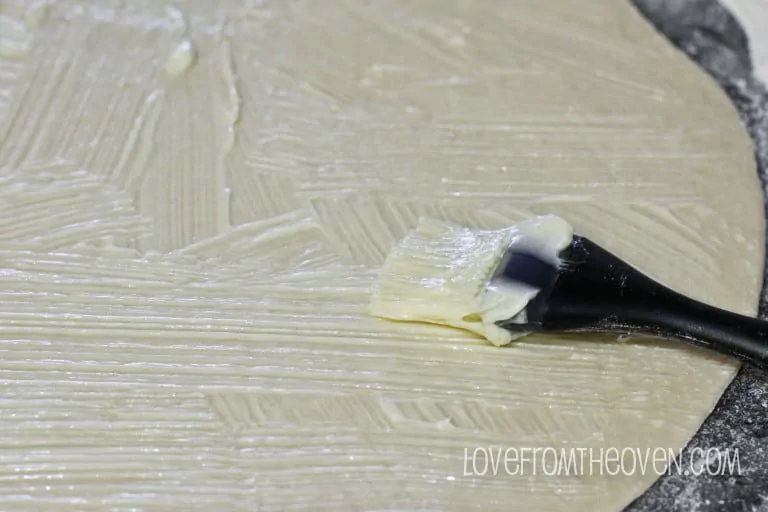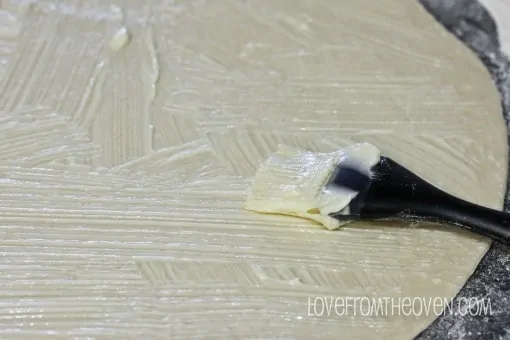 Sprinkle on your brown sugar and cinnamon.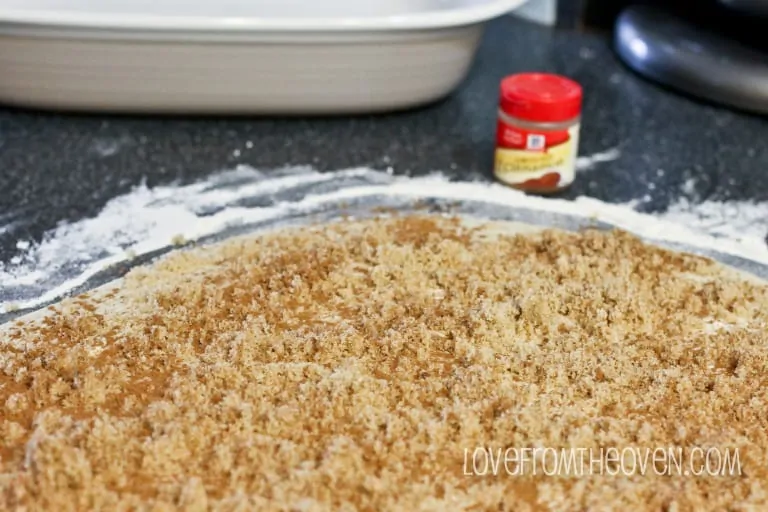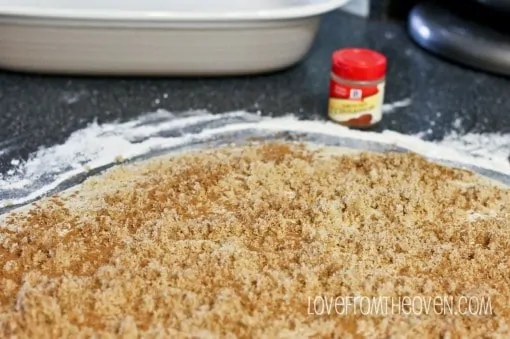 Time to roll up that dough. I found this dough very easy to work with – no sticking or tearing.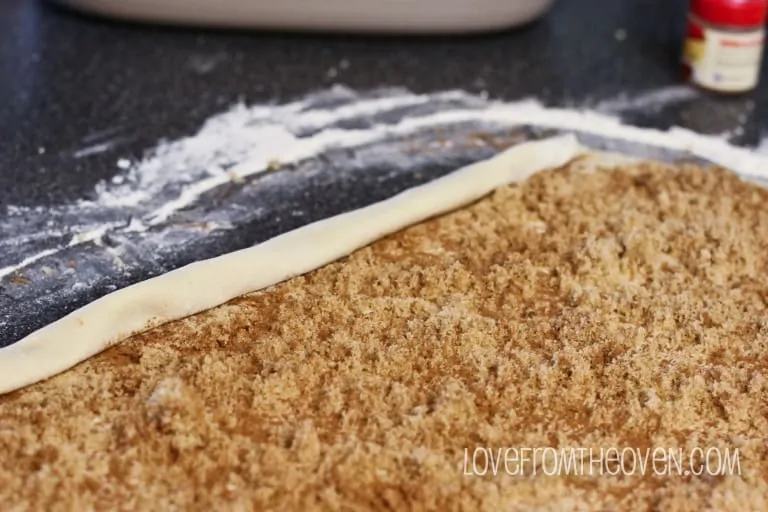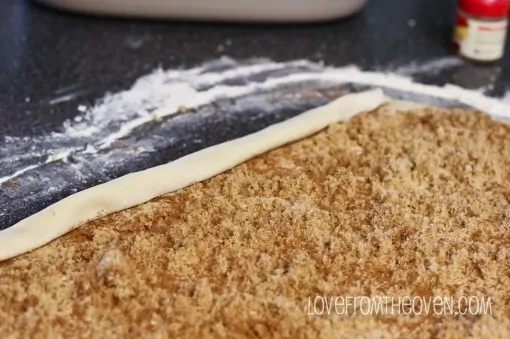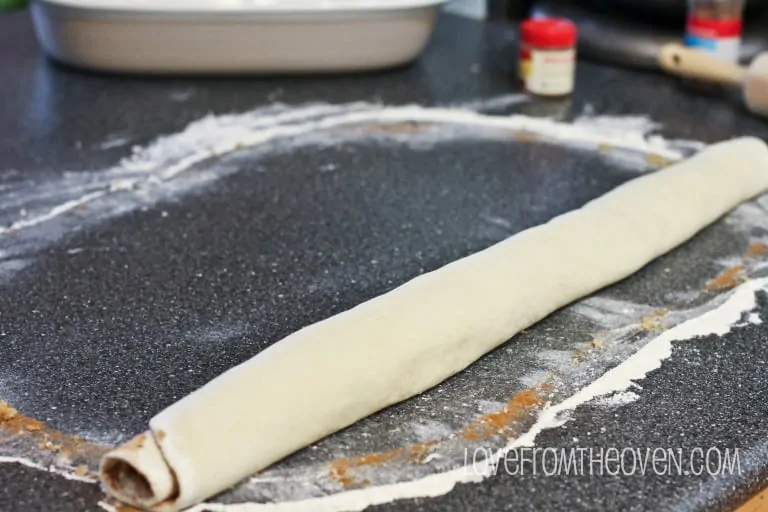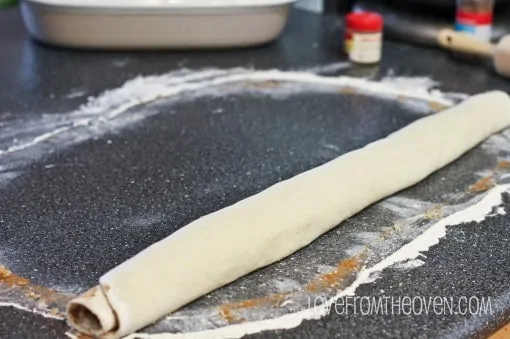 Cut into even size rolls.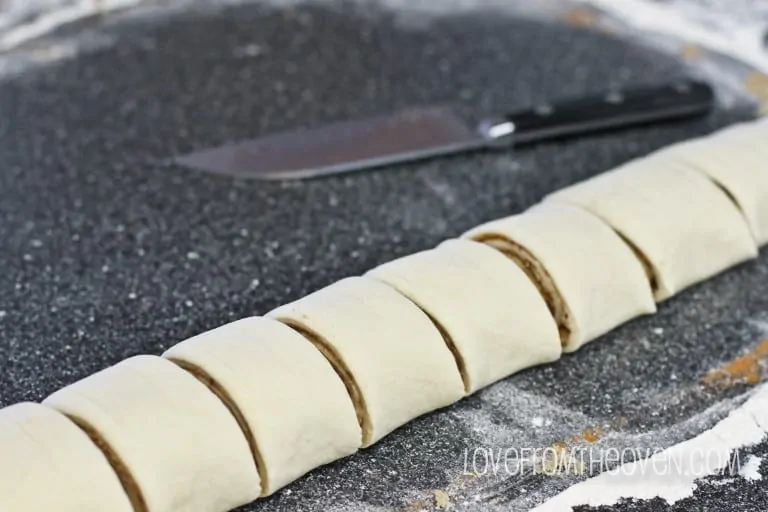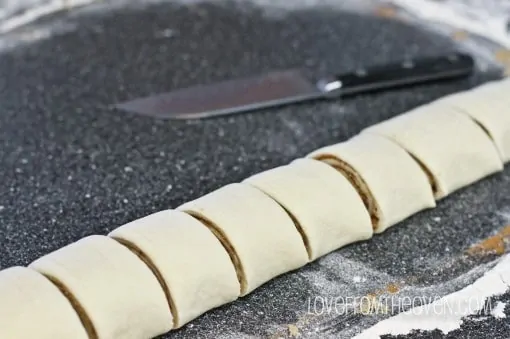 Place into a greased 9×13 pan.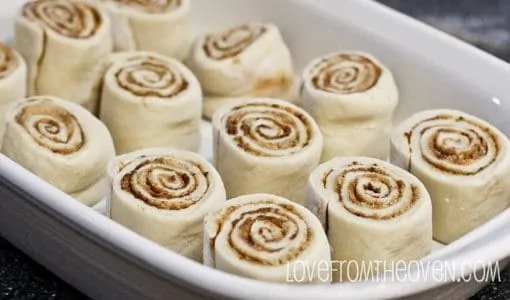 I cover my rolls and let them sit on the stovetop while my oven preheats. This gives them time to rise and a bit of warmth from the oven.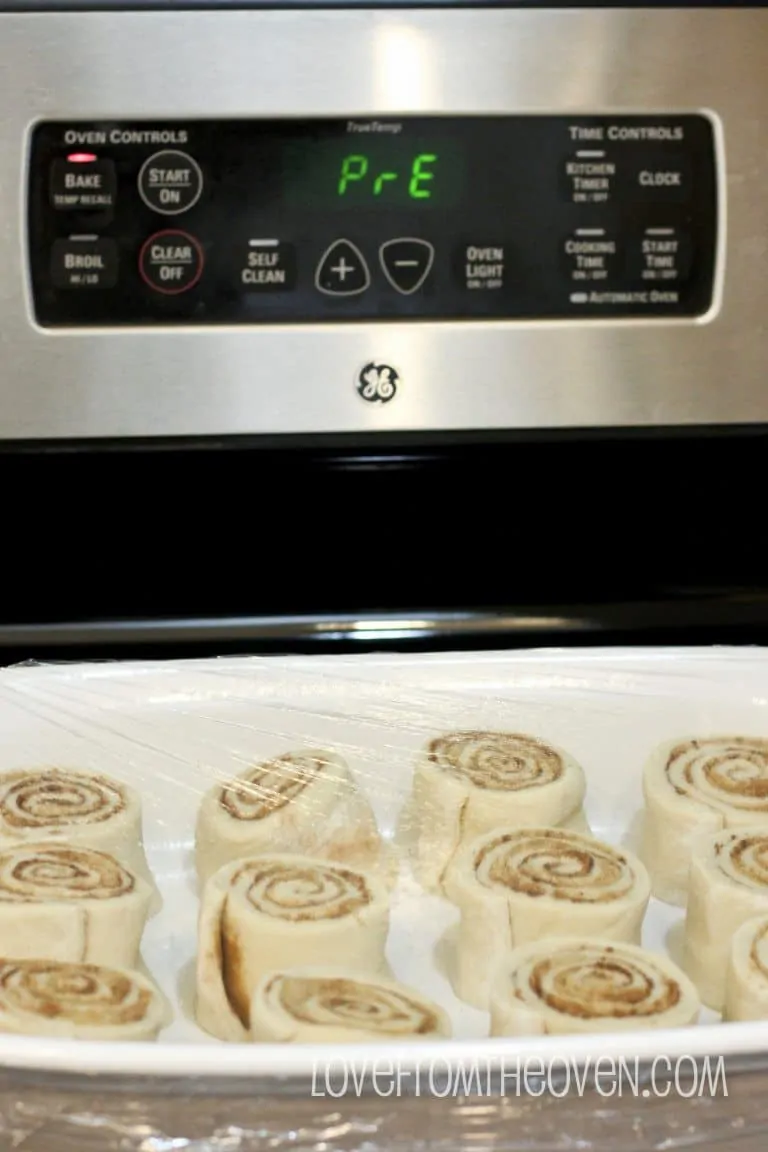 Bake in a 350 degree oven for 15-25 minutes, or until golden brown. Golden brown in my oven was about 22 minutes in. I am a bit burn phobic, so I tend to bake on the lighter side of golden brown.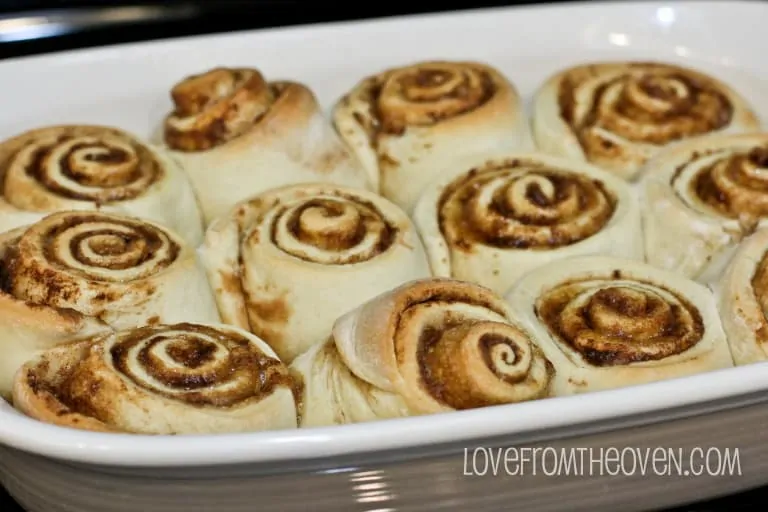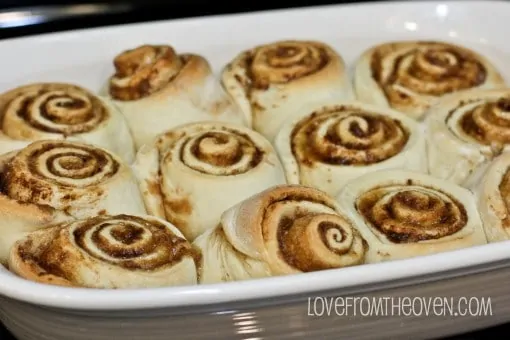 Allow to cool a bit and then frost. I did a very thin layer of frosting when they were still quite warm. This melts into the rolls and helps keep them moist.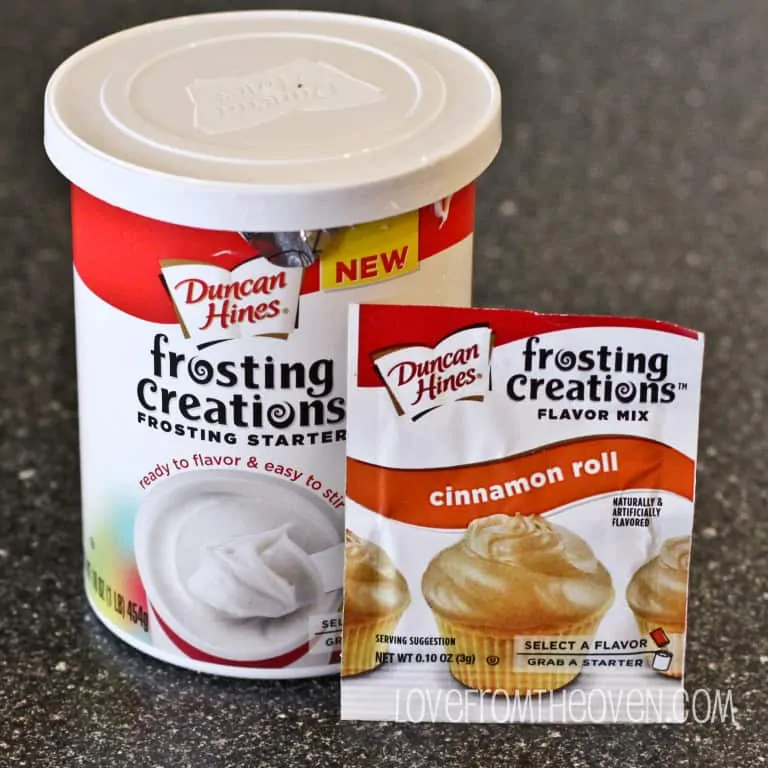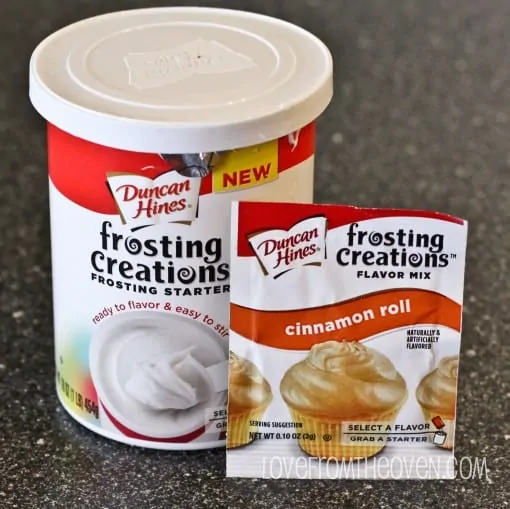 Once cool I added a bit more frosting.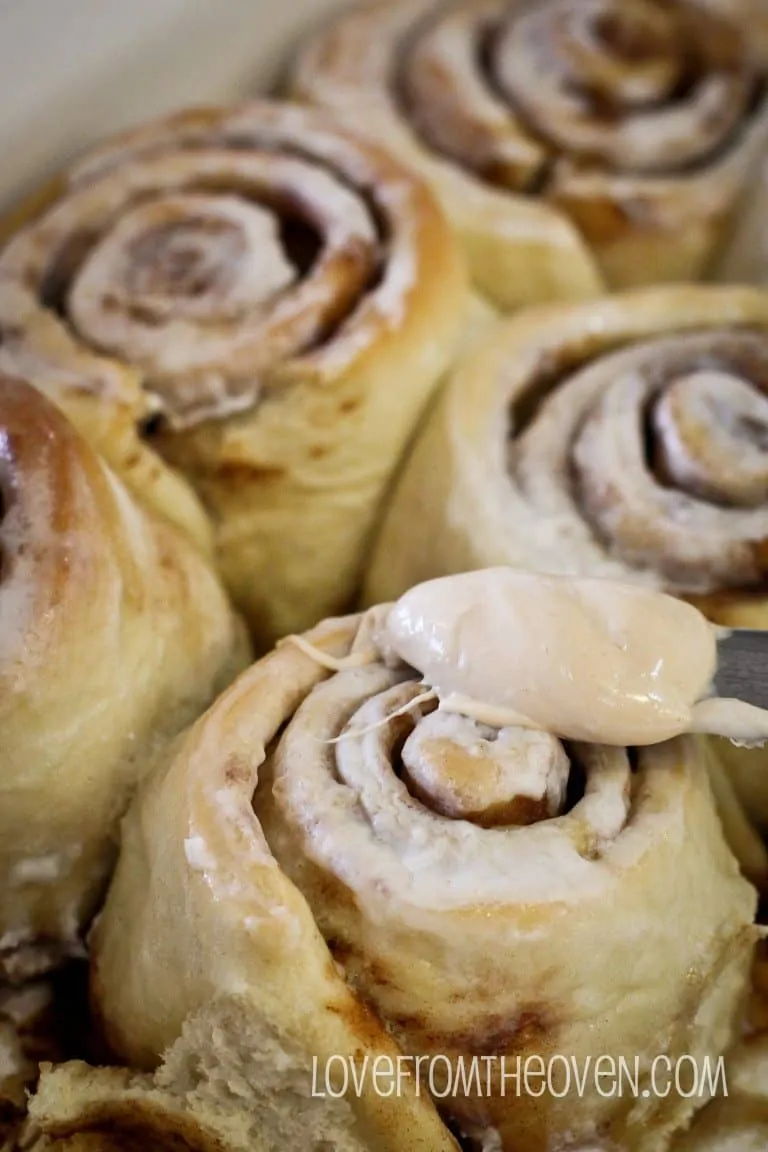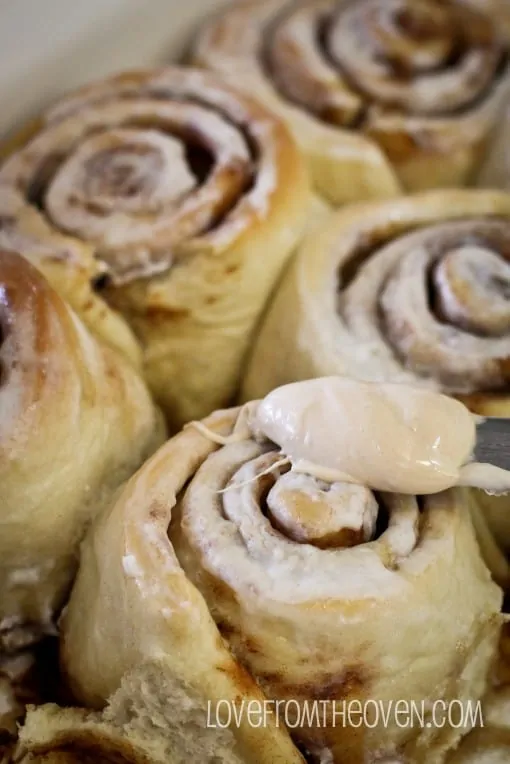 And now you get to enjoy.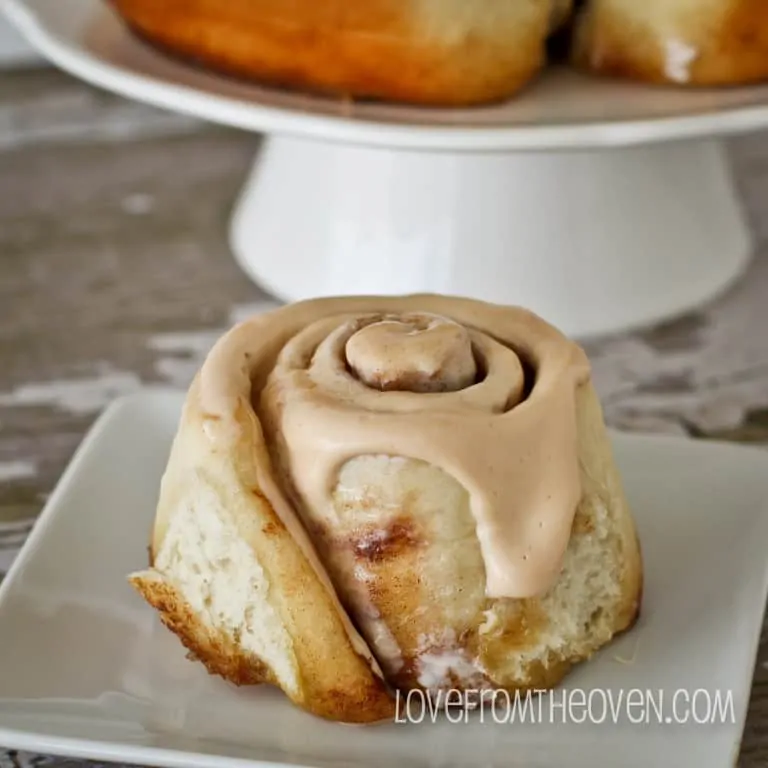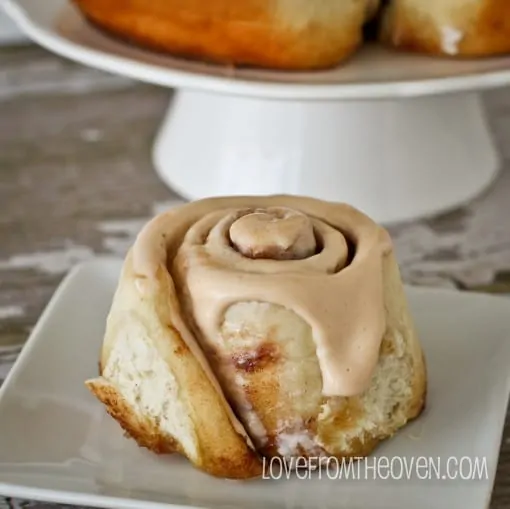 Heavenly.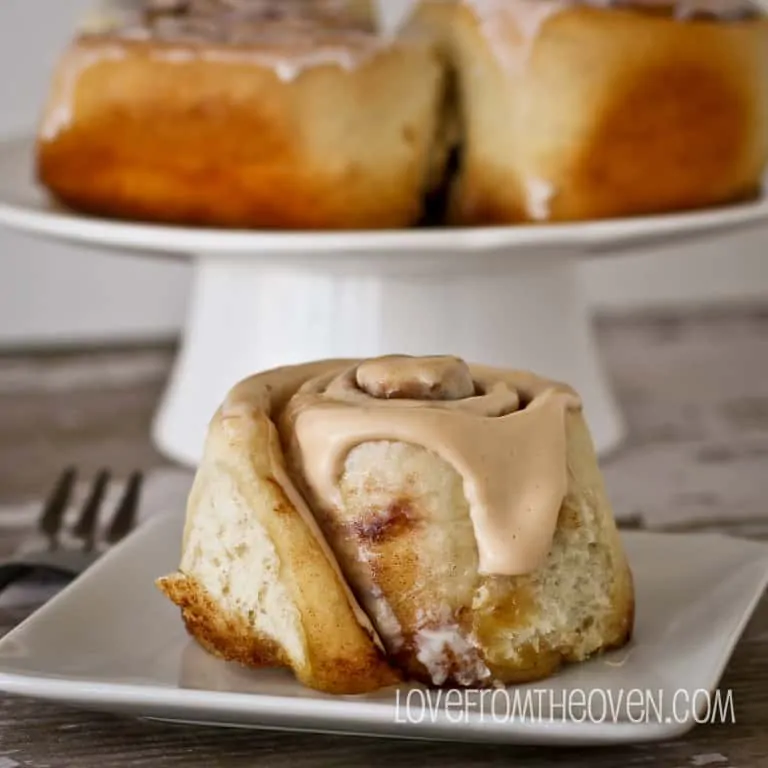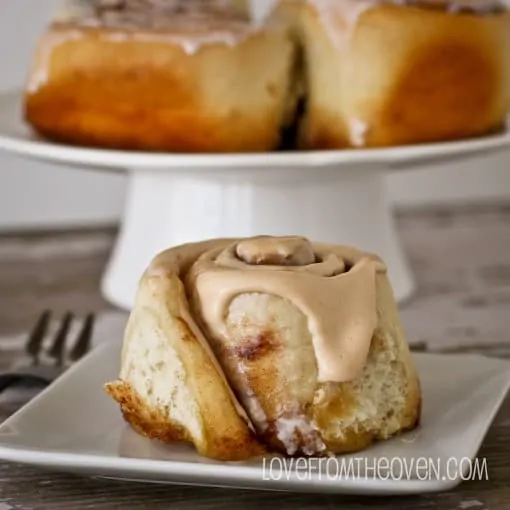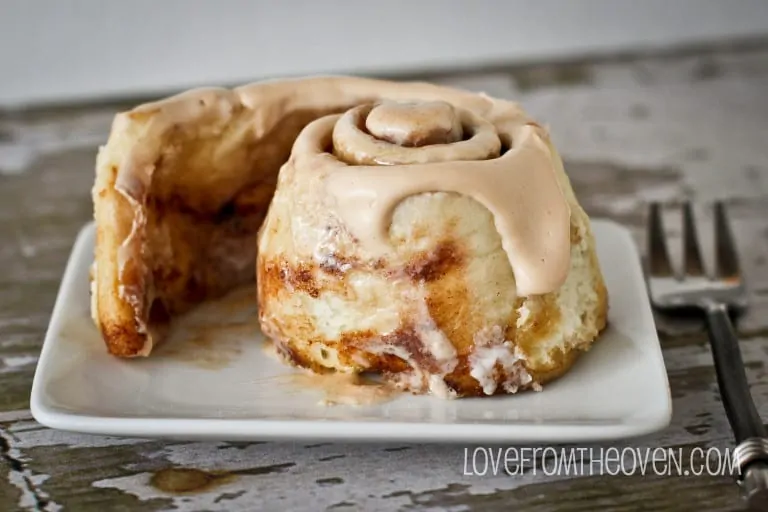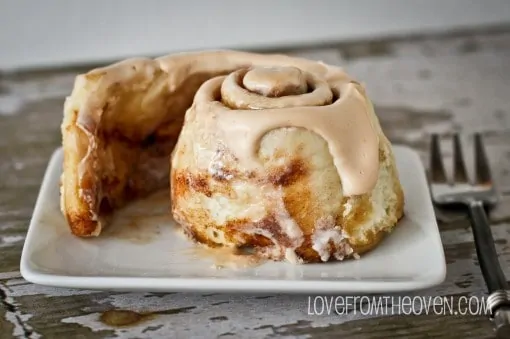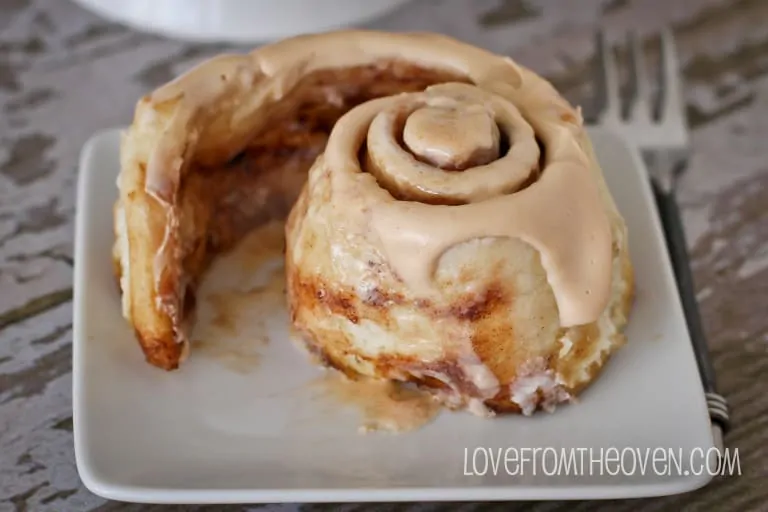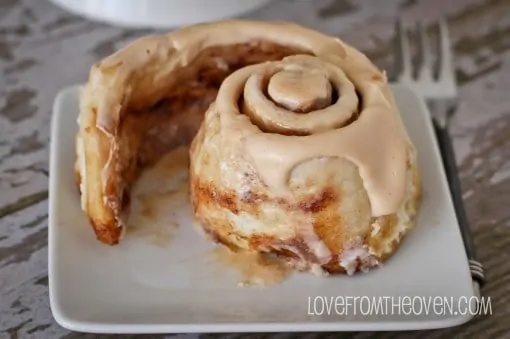 I think this would make an awesome Mother's Day Breakfast.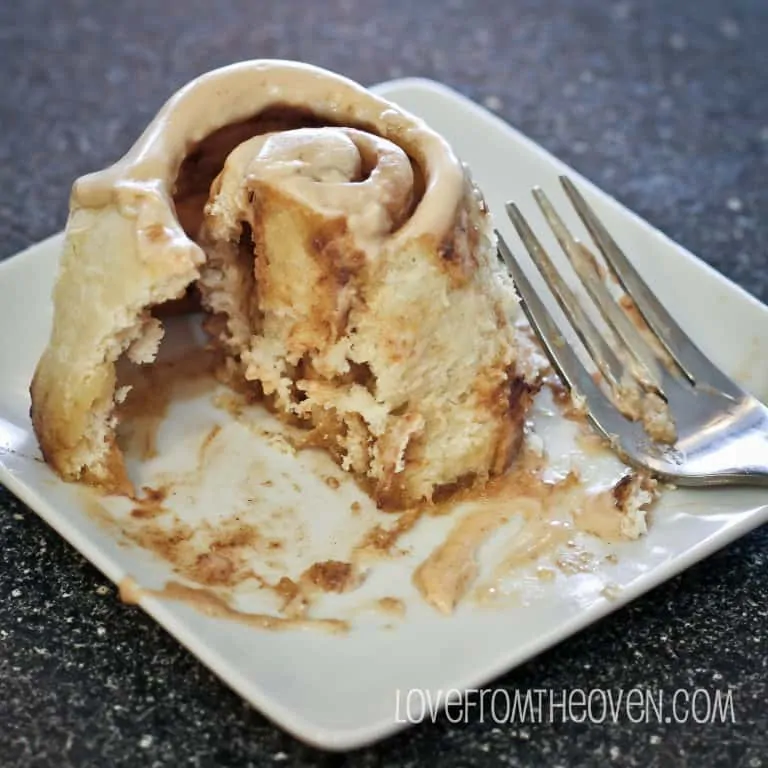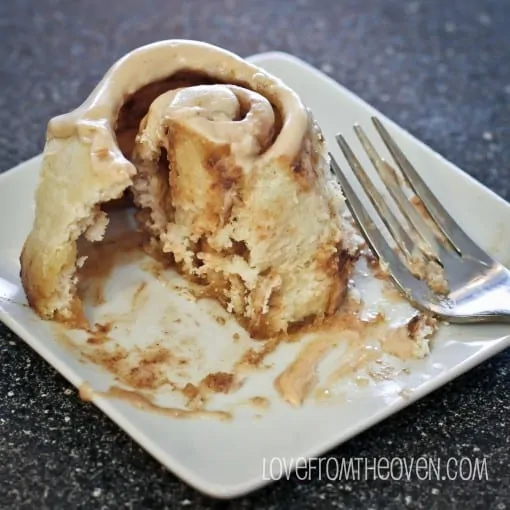 If you are a cinnamon roll fan, you must check out the Cinnamon Roll Bites From Other Blogs recipe collection – from cinnamon rolls to cinnamon roll pancakes to cinnamon roll cupcakes to cinnamon roll ice cream – it's a cinnamon roll party.
Cake Mix Cinnamon Rolls With Frosting Creations Cinnamon Roll Frosting
adapted from Cinnamon Rolls at Duncan Hines
CLICK HERE FOR A PRINTABLE VERSION OF THIS RECIPE
Ingredients
Cinnamon Rolls
1 box of Duncan Hines white or yellow cake mix (this would be great with a spice mix as well)
2 packages of dry yeast
2 1/2 cups of warm water
1 tsp vanilla
1 tsp salt
5 cups flour
Filling
2 cups brown sugar
Cinnamon
1/2-1 cup butter, softened

Frosting
1 can Duncan Hines Frosting Creations Frosting Starter
1 packet Duncan Hines Frosting Creations Cinnamon Roll Flavor Mix
Directions
1. Mix yeast and warm water until dissolved.
2. Combine cake mix, salt and flour in a large bowl.
3. Add warm water/yeast mixture and vanilla to cake mix, salt and flour mixture. Mix well. This may require kneading with your hands a bit to completely combine ingredients.
4. Cover tightly. Let rise for one hour. Punch down and let rise again for another 30-60 minutes.
5. On a floured surface, roll dough into a rectangle shape, approx 1/4″ thick.
6. Once dough is rolled out, brush with softened butter. I found that one stick was adequate for this recipe, but you could use more (or less) if desired.
7. Sprinkle with brown sugar. Sprinkle with cinnamon – use as little or as much as you like.
8. Starting at end opposite from you, roll the dough towards you until all dough is rolled into one long piece.
9. Slice dough into 24 equal sized pieces.
10. Place rolls in two greased 9×13 pans. Cover and let rise until doubled in size. I usually sit my rolls on my stovetop while my oven preheats to 350 degrees. This allows them time to rise and provides a bit of warmth from the oven warming.
11. Bake at 350 degrees for 15-25 minutes or until golden brown. My rolls took approx 22 minutes. This will depend on your stove and your preference for how brown you like your cinnamon rolls.
12. Remove from oven and let cool slightly.
13. Prepare your Frosting Creations Cinnamon Roll frosting. If you prefer your frosting to melt into your rolls, frost after rolls have cooled for 10-15 minutes. If you prefer your frosting to stay on top of your rolls, wait until rolls have cooled until frosting.
14. Enjoy!