I know charcuterie boards are about meat, and cheese, some fruits, maybe some nuts, those types of things. But I was thinking, why can't we have a candy charcuterie? We can. And we do.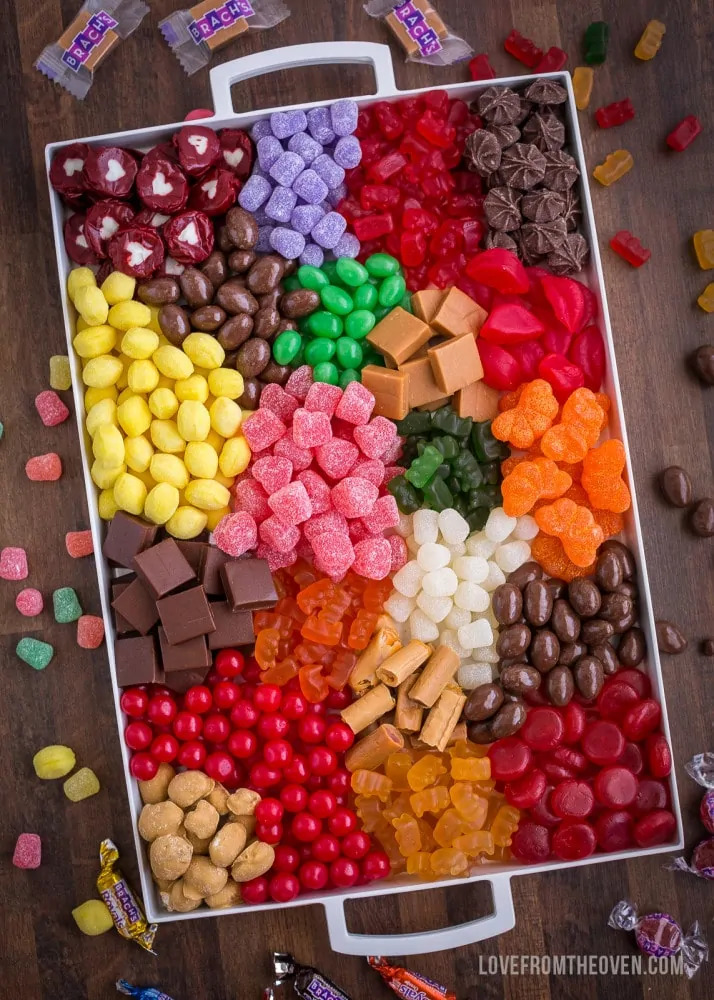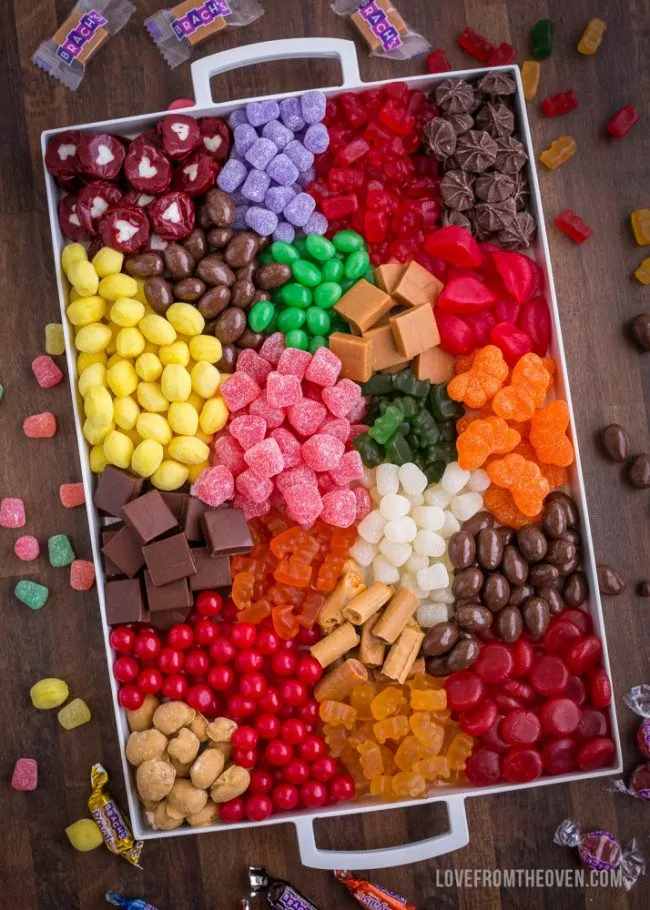 Seriously how FUN is this? Candy, candy and then a little more candy, all added together, in a colorful and delicious display. I'm pretty sure that if you sit one of these out at a party, it'll be a hit!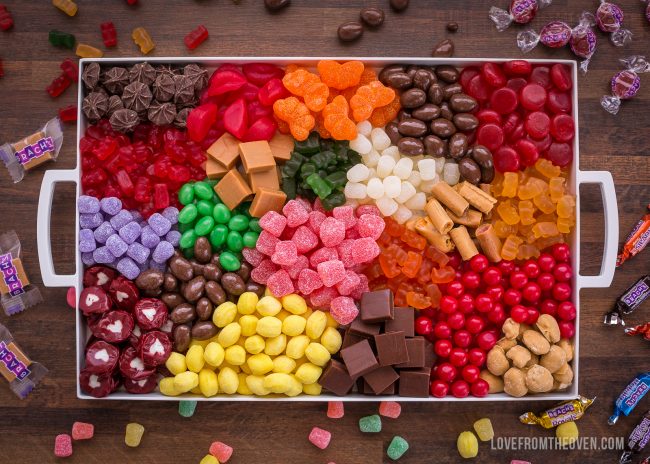 You can really make this however you would like. My best advice is to vary your colors and textures that are next to each other, and pile, pile and pile some more.
I wasn't sure if this would work, and had my doubts at first, but once we started really piling on the candy, it totally transformed! You can do one as small or as large as you would like. Just have fun with it!
I'm so excited to be working with Brach's as their Brand Ambassador this year. It's pretty much a dream job, I get to play with candy! You can find me sharing sugar coated photos on both my social media channels and Brach's.
I promise you'll be seeing lots of fun, and candy, filled post this year, like yesterday's Chocolate Covered Peanut Butter Cookies.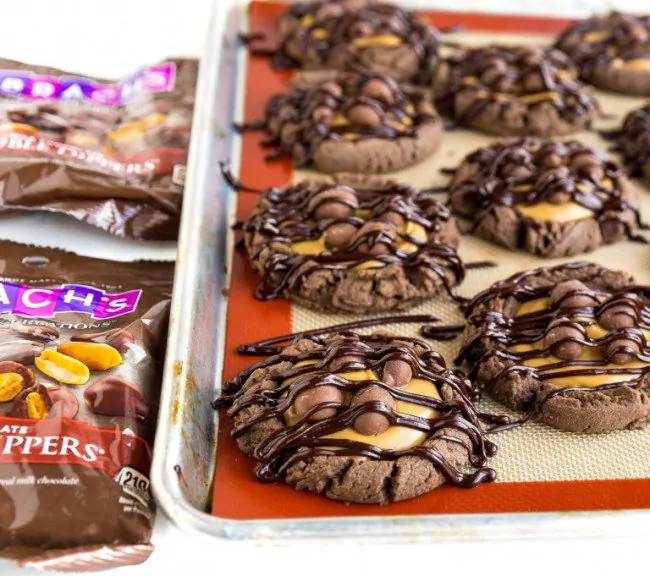 Let's make it a sweet one!
PIN TO SAVE!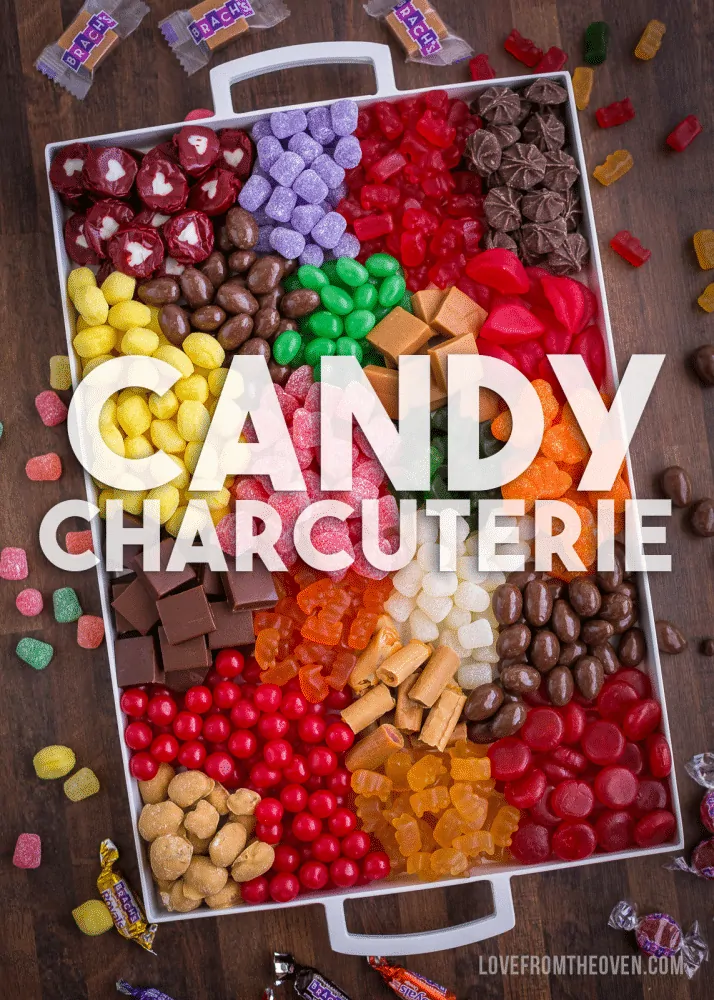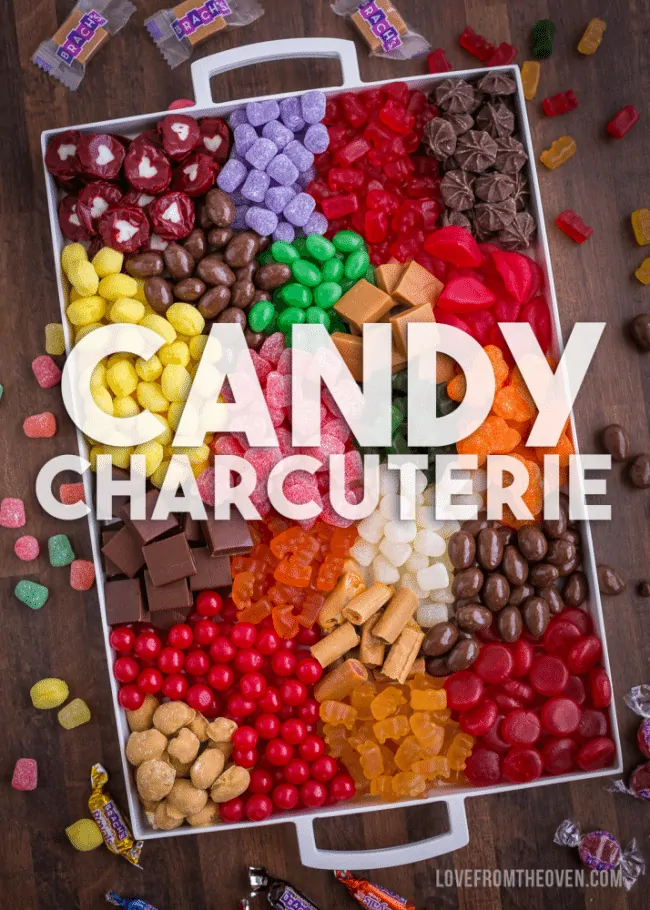 Disclosure: This post is sponsored by Brach's. All opinions however are mine and mine alone.