So all of the amazing candy corn and candy corn inspired recipes had me itching to come up with one myself. I figured I would combine candy corn and the Babycakes Cupcake Maker, since tomorrow I will be giving away another fabulous Babycakes Cupcake Maker & Cupcake Cookbook from Select Brands. If you haven't entered, hurry and do so now! The result of this combo? Candy Corn Cupcake Cones!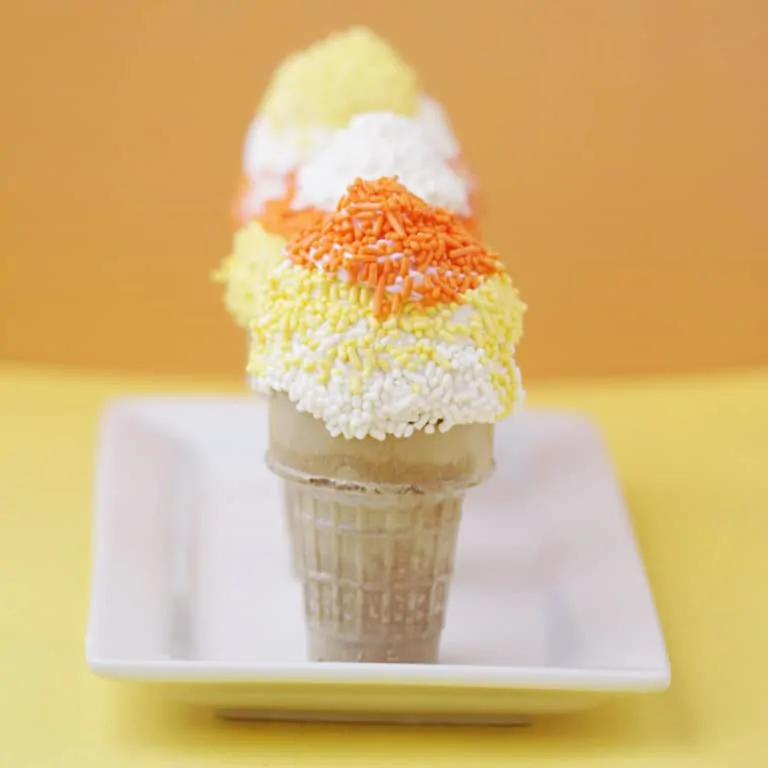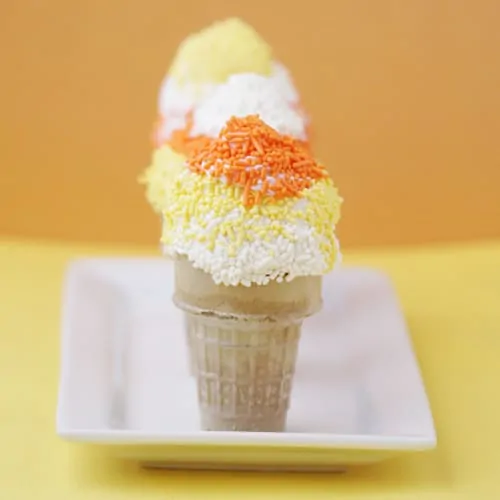 These were fun and easy to make, let me show you how…
First I whipped up some cupcakes in the Babycakes Cupcake Maker. Making them without the cupcake liners, they are the perfect size to fit in the ice cream cones. I used a white cake mix and added yellow and orange sprinkles to for a candy corn style funfetti effect.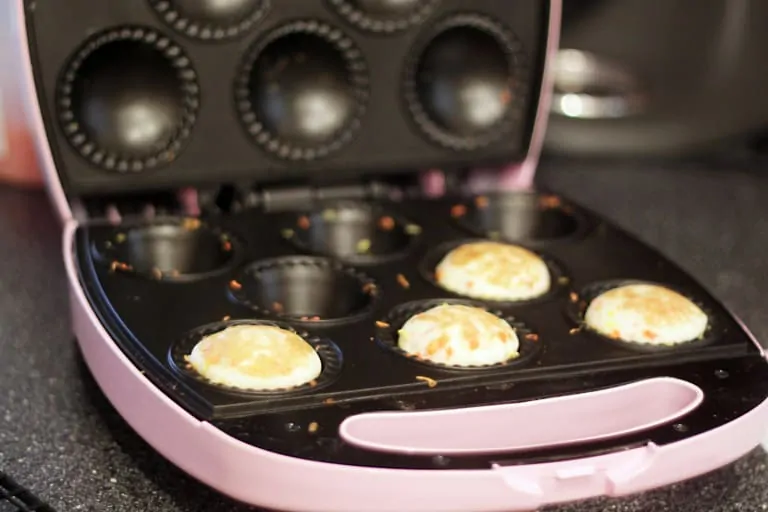 After the cupcakes had cooled, I lined up my ice cream cones. I sat them in a cupcake tin, though you could also set them in a cup or just on the counter top if you are using a flat bottom cone. I had some candy corn Kisses on hand, so I popped a kiss in each ice cream cone.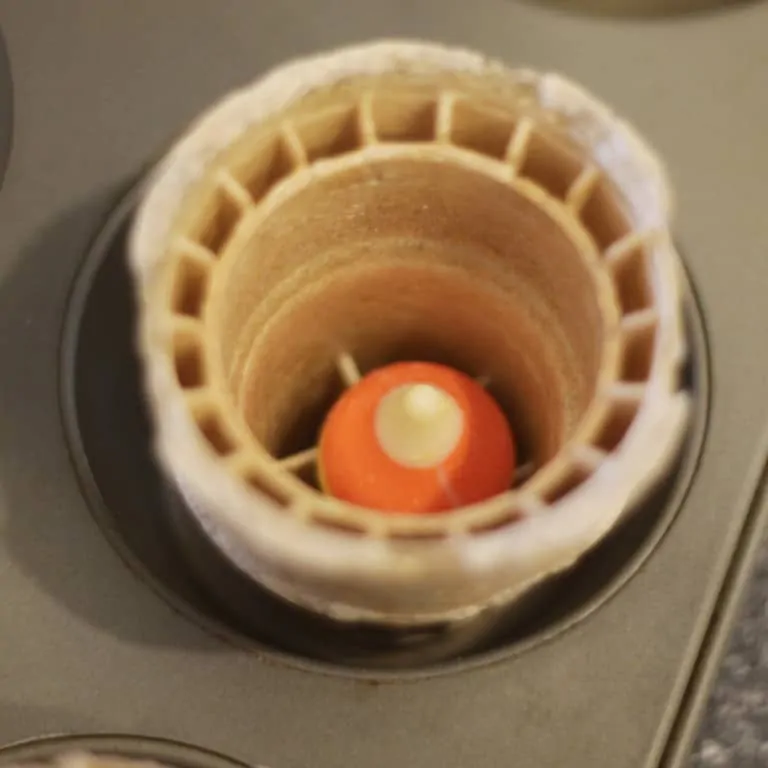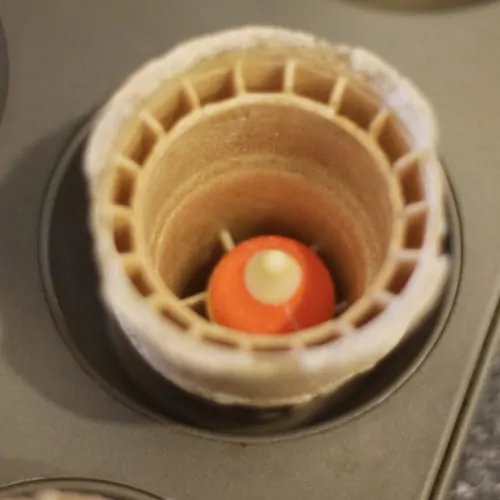 Next I filled a few of my cones with frosting. These would also be really fun to fill with ice cream if you were quick enough to make them and serve them right away (and if you don't live in Phoenix, in August). You could fill it with actual candy corn, or just leave empty. It could be fun at a party to make a game of it and the person with the extra treat in the cone wins something (well, they win the extra treat for one thing…).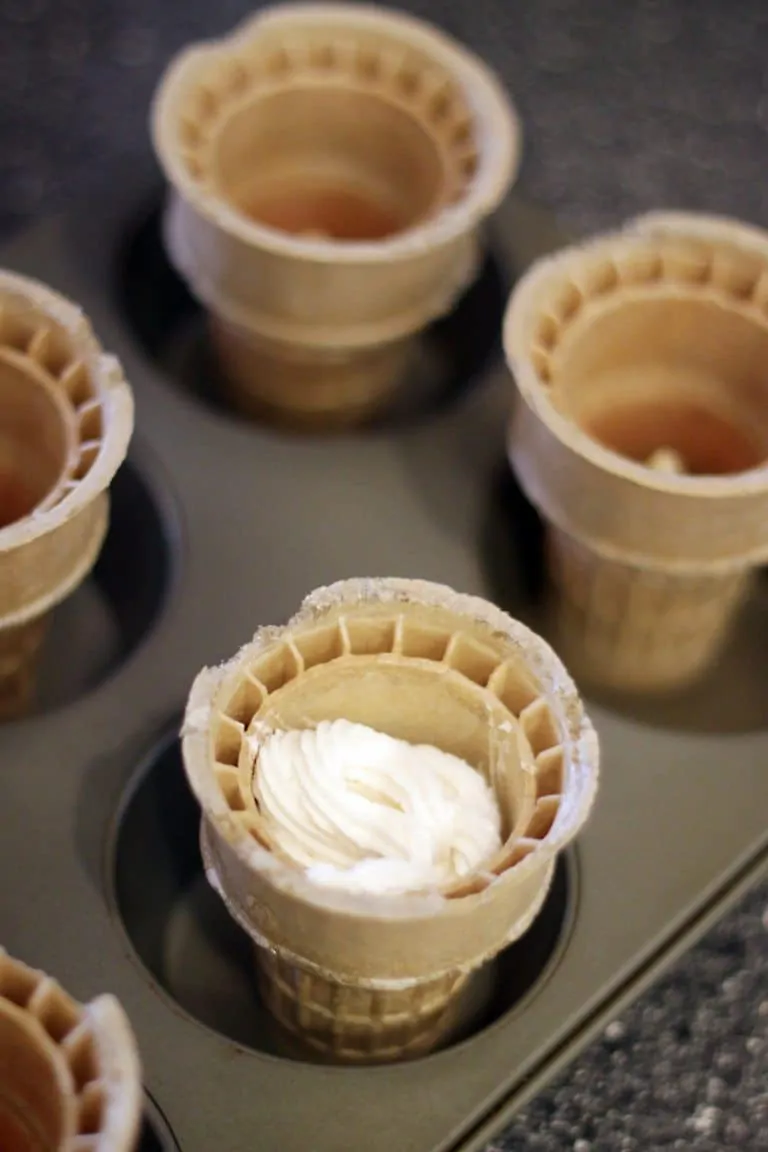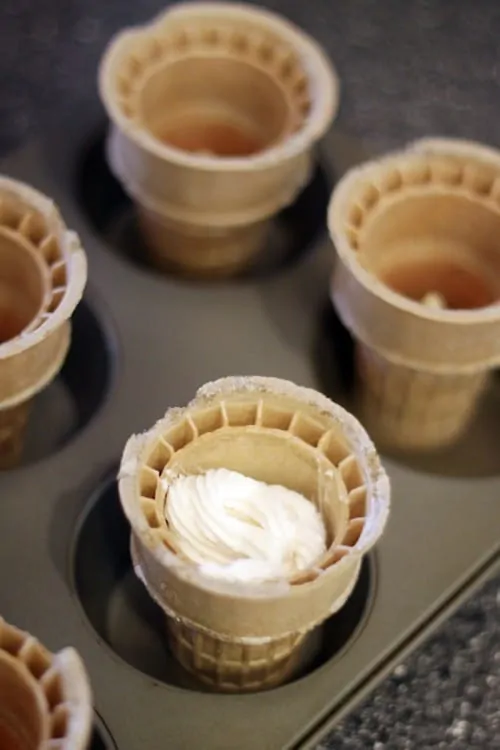 After that I put a bit of frosting around the edge of the cone and popped in a cupcake.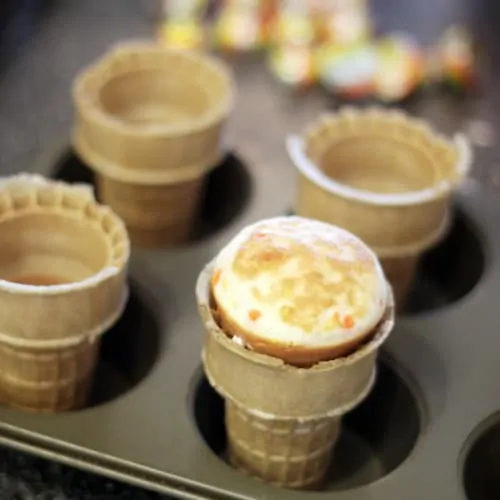 Add more frosting…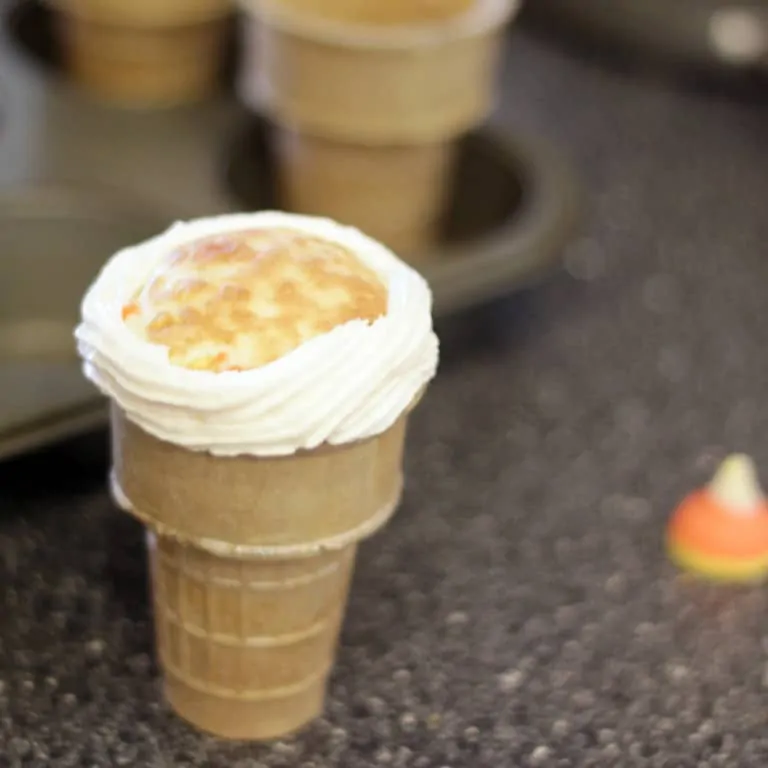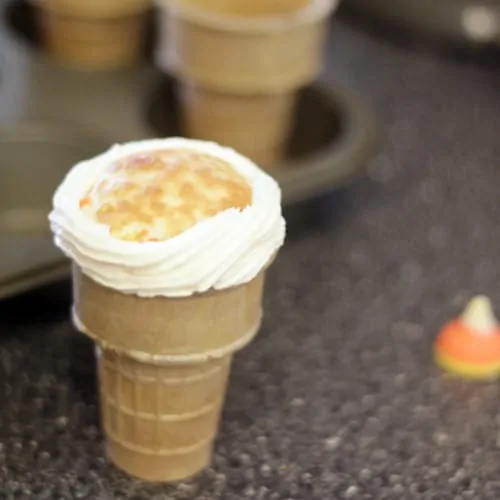 I did a layer of frosting, then a layer of sprinkles, then my next layer of frosting. This was my attempt at keeping the colors separated. It worked out well enough – it's not exactly a work of art, it's frosting and sprinkles, so I'm not THAT picky.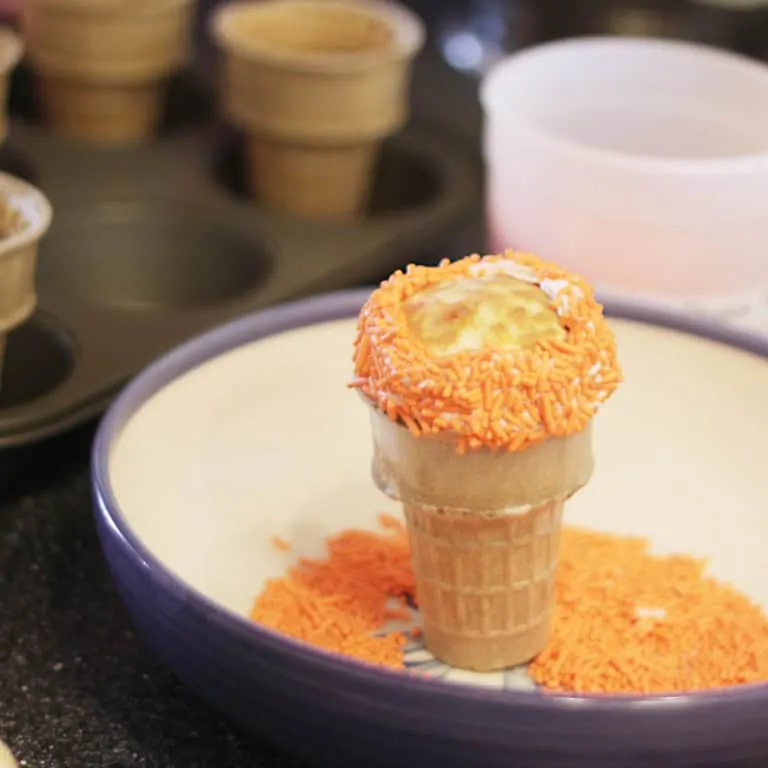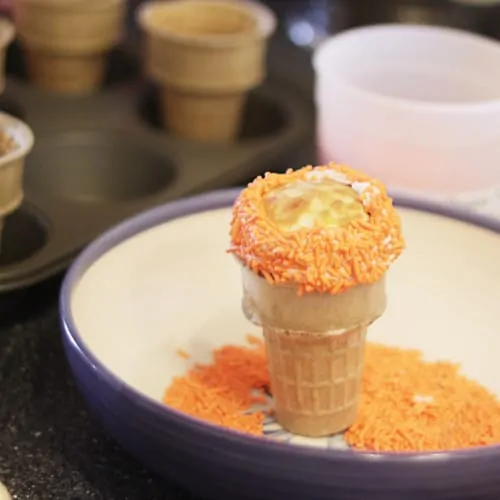 Next layer, plus a candy corn Kiss as an added surprise.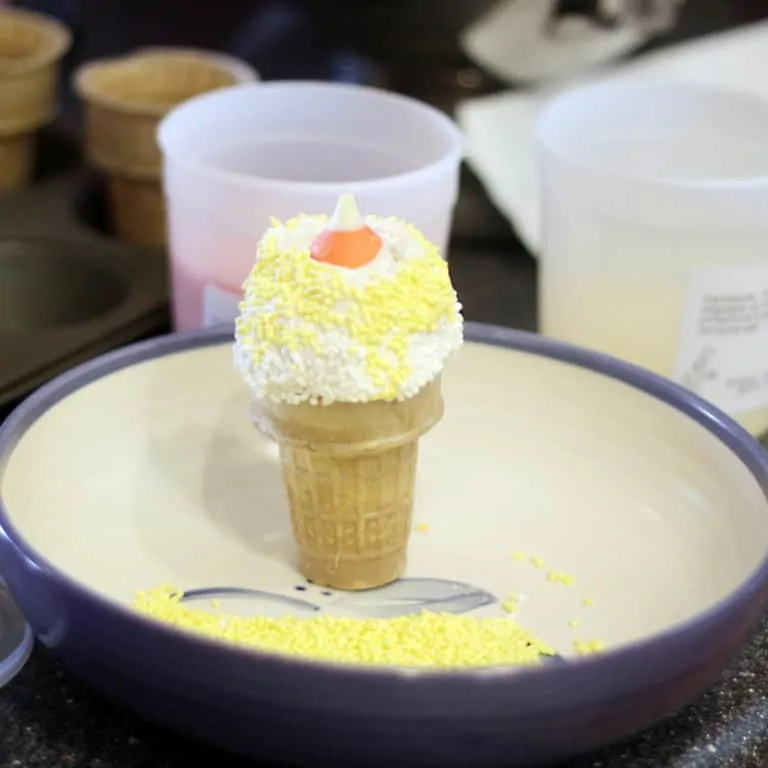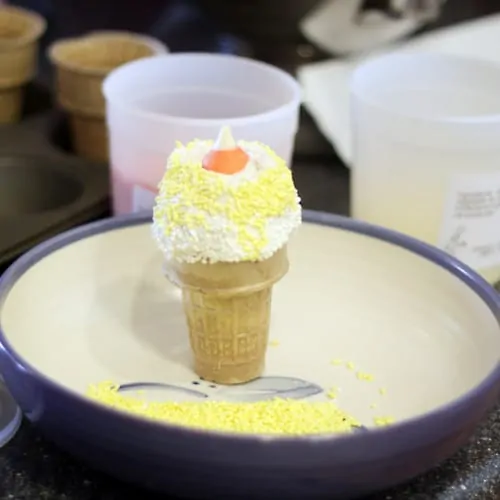 My boss decided to try a cupcake, for quality control sake…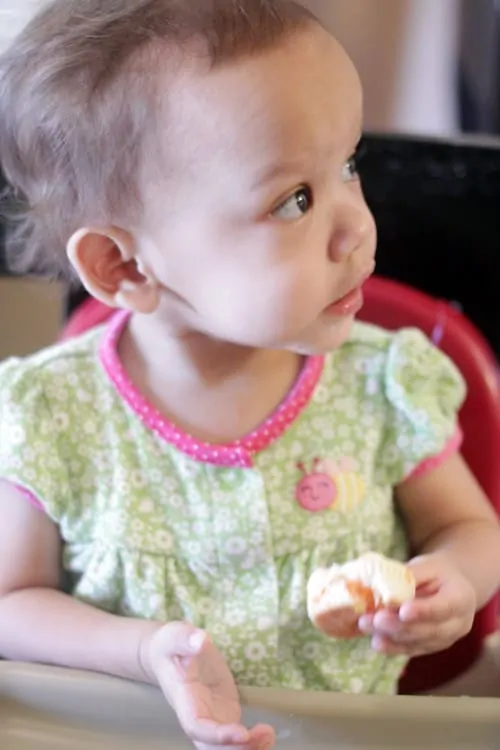 Add the last layer of frosting and sprinkles…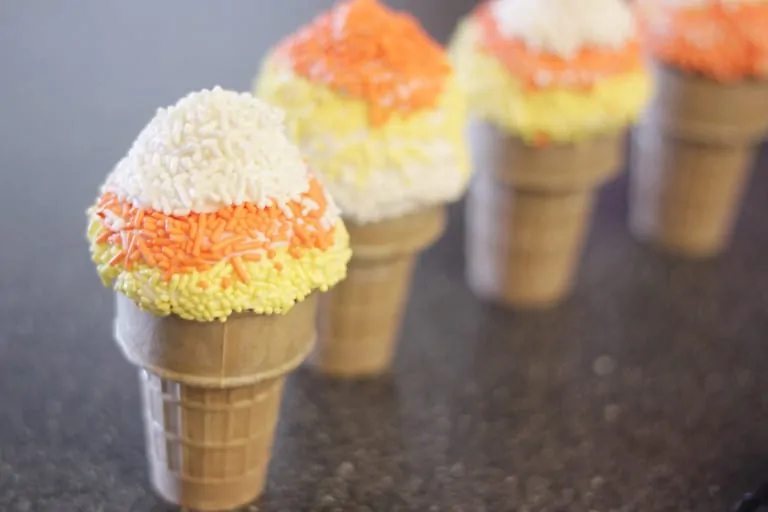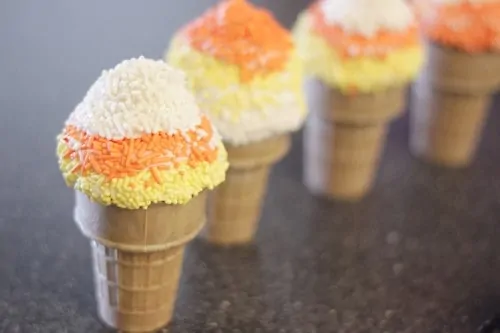 To make them a bit quicker, just frost and sprinkle…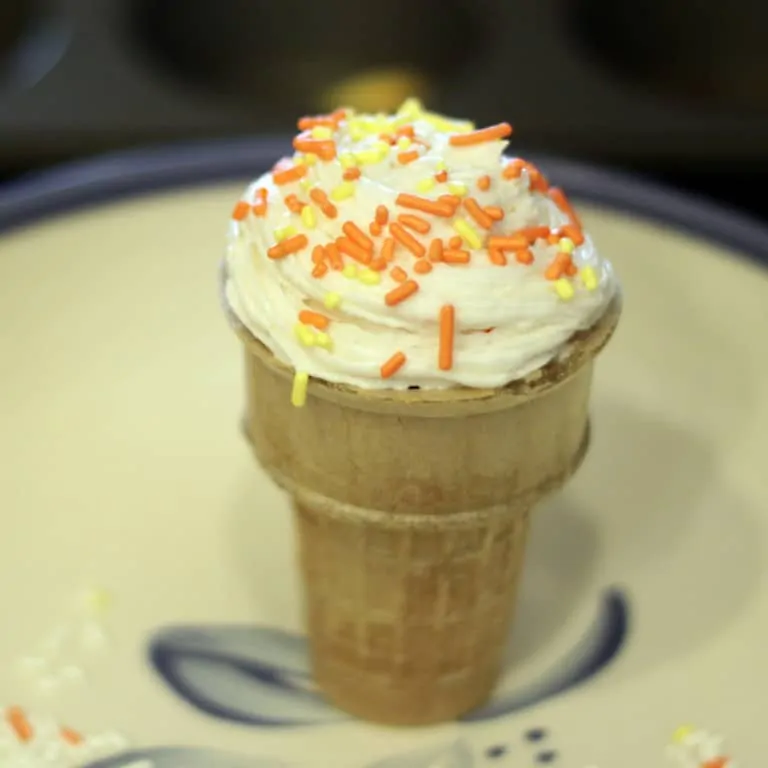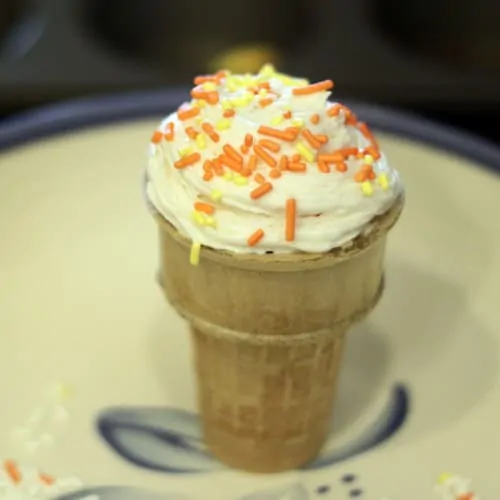 If you don't want to mess with the cones, just make some cute orange, yellow and white cupcakes and pop a candy corn Kiss on top.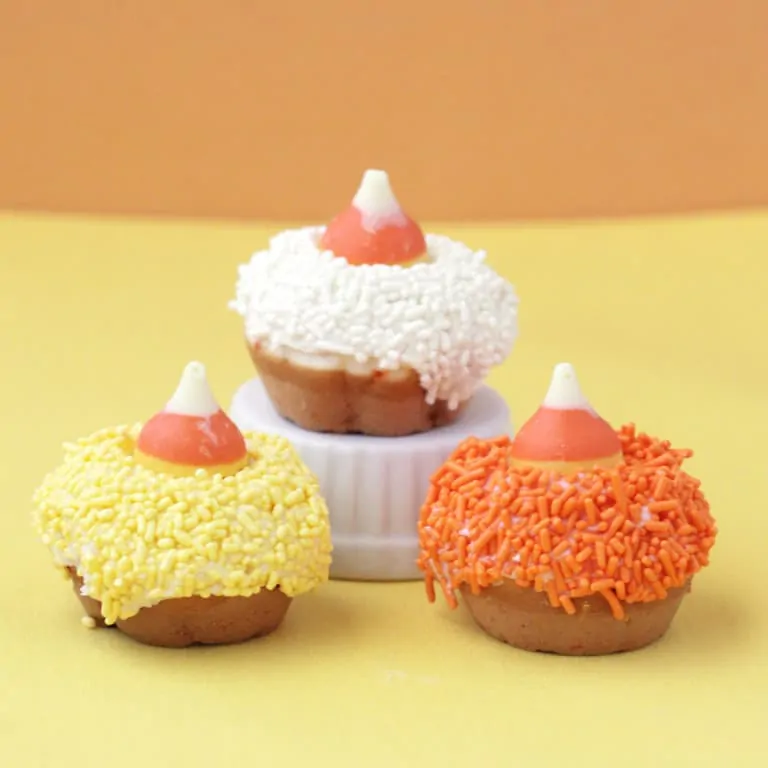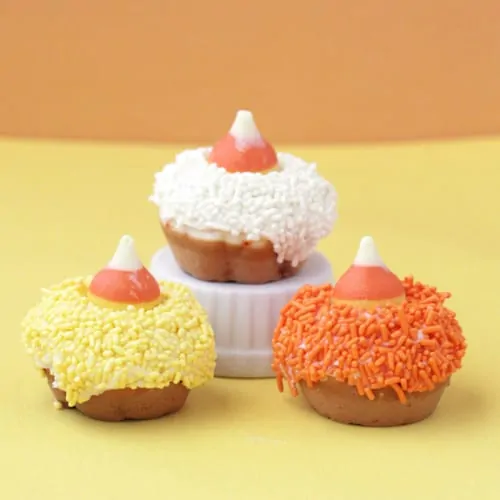 But the cones are so fun!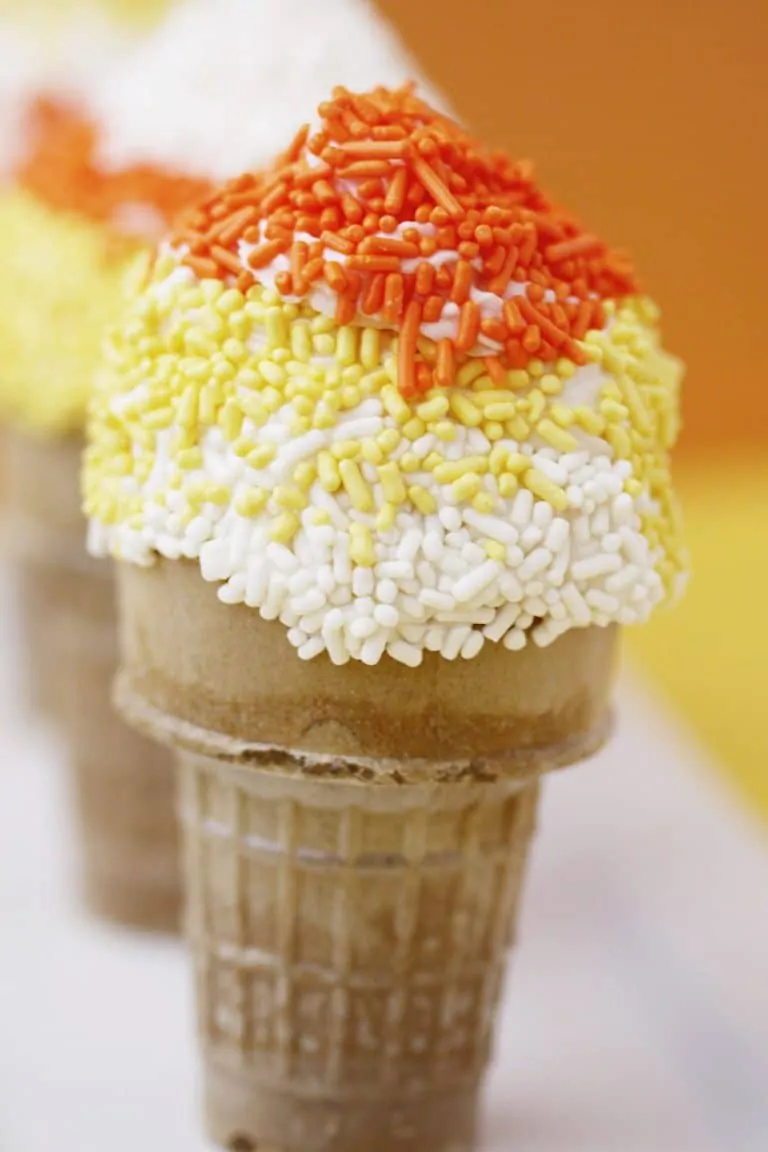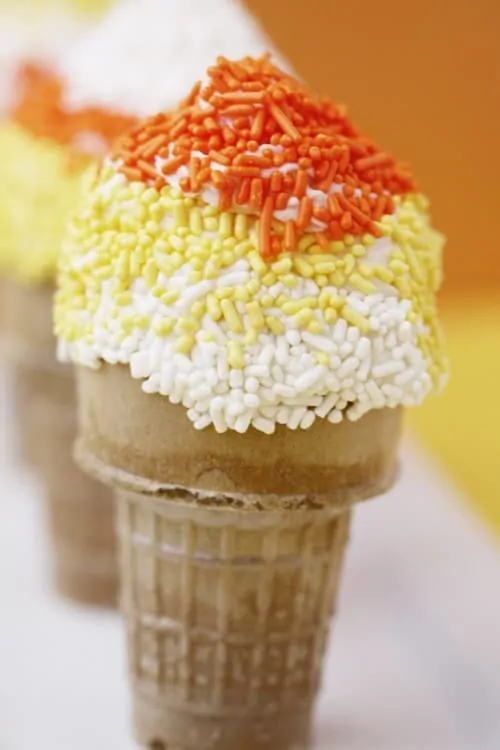 Here's what they look like inside with the orange and yellow sprinkles added to the cake batter…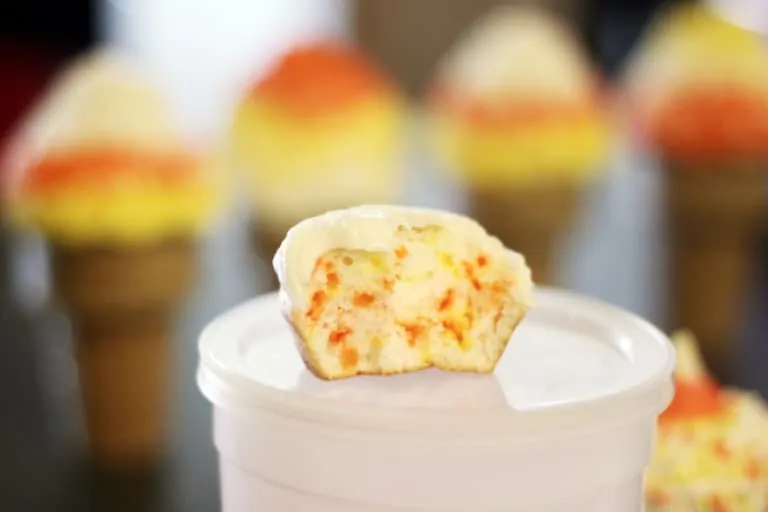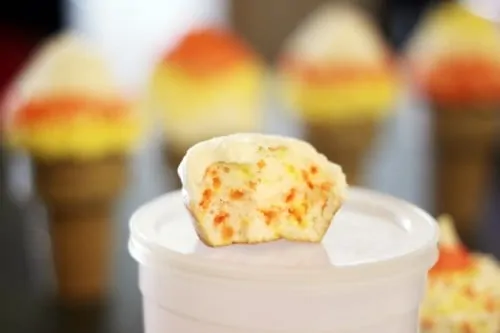 Enjoy! And don't forget, go enter to win the Babycakes Cupcake Maker and Cookbook!
GIVEAWAY HAS CLOSED!