I have another super quick and easy Halloween treat for you today…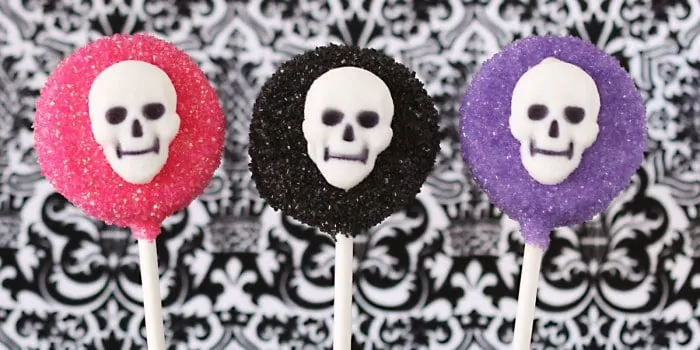 Oreo Pops! These are so simple to create and so delicious to eat. This is one of my go to treats when I need party favors or a cute themed snack. All you need is Oreos, melting chocolate, sprinkles, sticks and sugar decorations and you are good to go.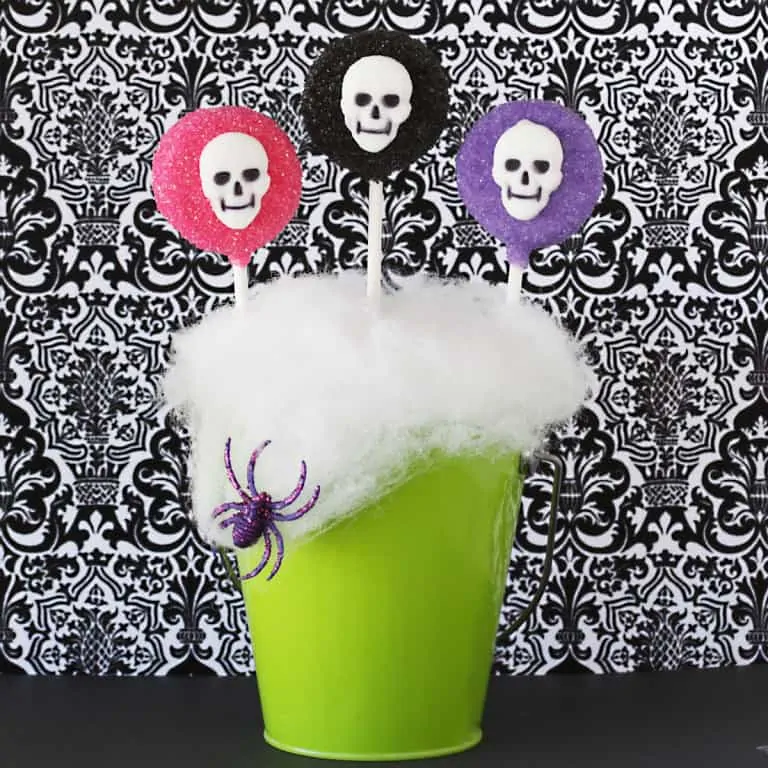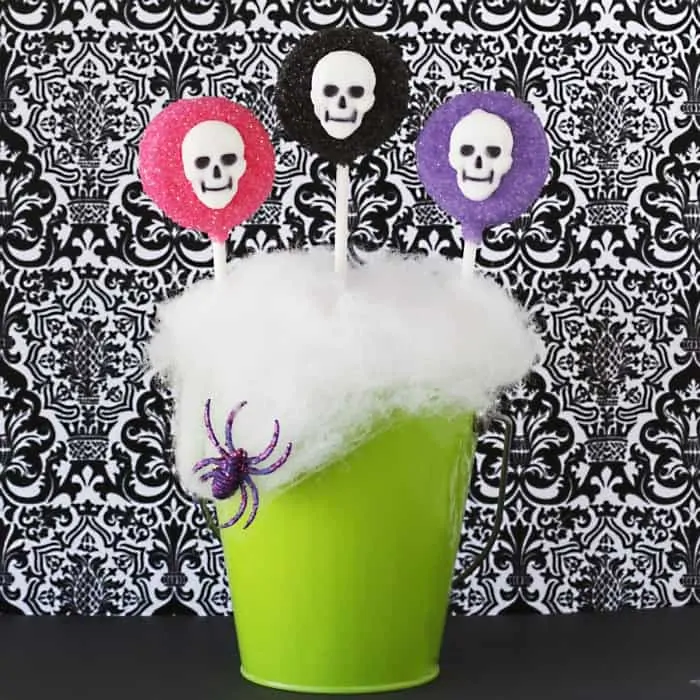 Stick these in a small pail (I get mine from the dollar section at Target), add some cobwebs and a sparkly spider and you not only have a sweet treat, but a cute centerpiece. For those wondering how my pops stand up in the bucket, I use dried beans. You can use styrafoam, but I find that dried beans (I prefer pinto beans) work great and all you have to do is pour them into your bucket then pop your pops in.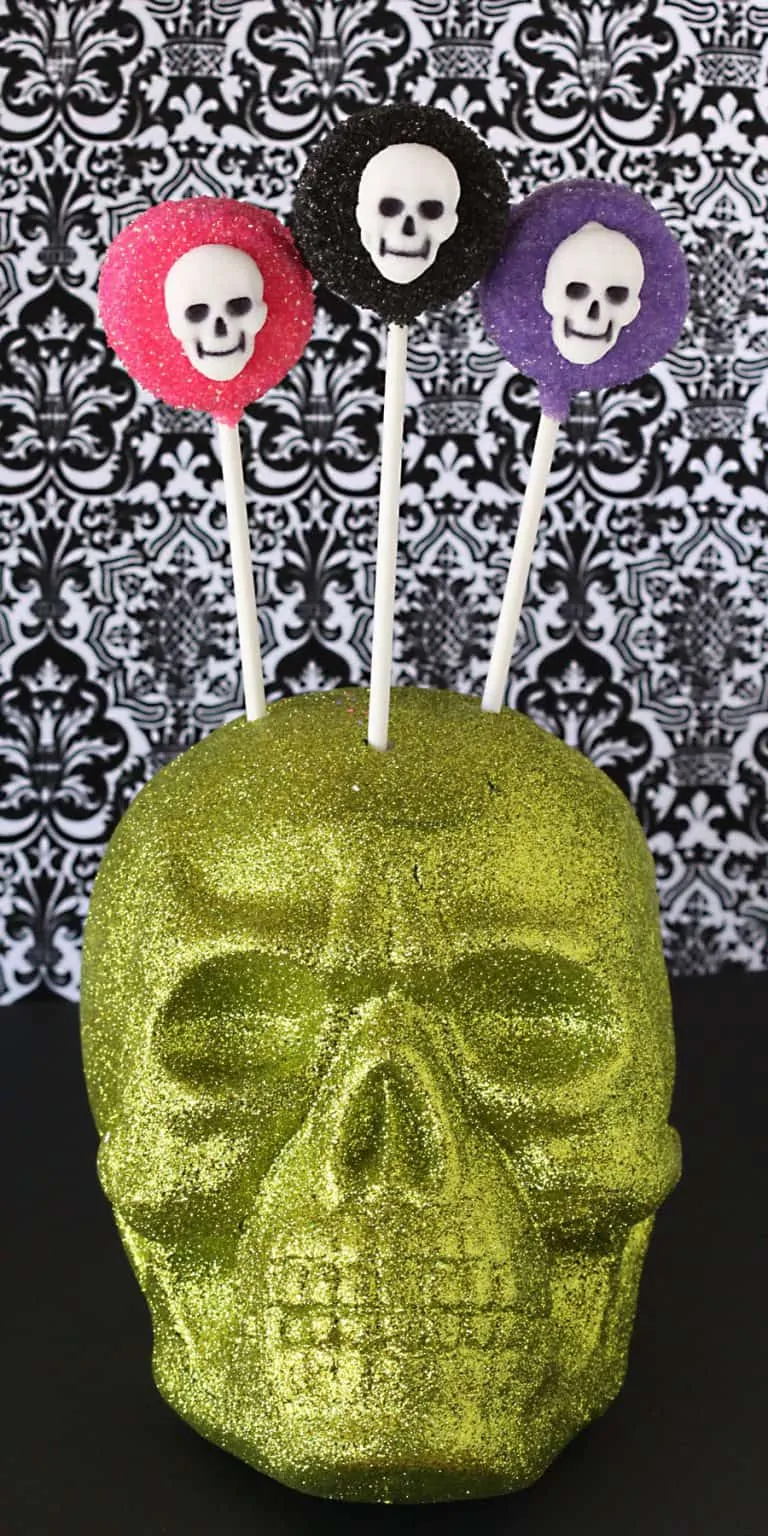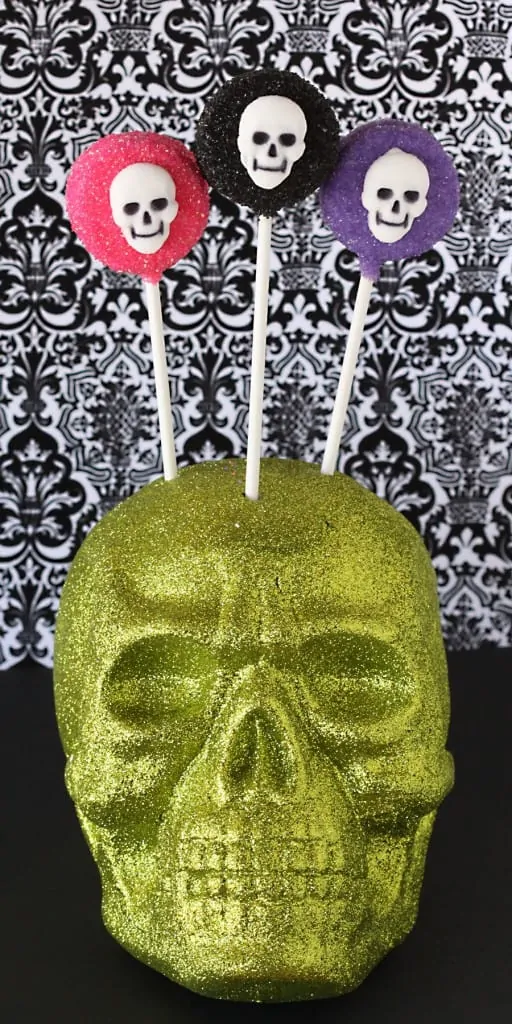 If you happen to have a sparkly glittery skull that you recently lobotomized to hold marshmallow pops, you can use that for your Oreo pops as well.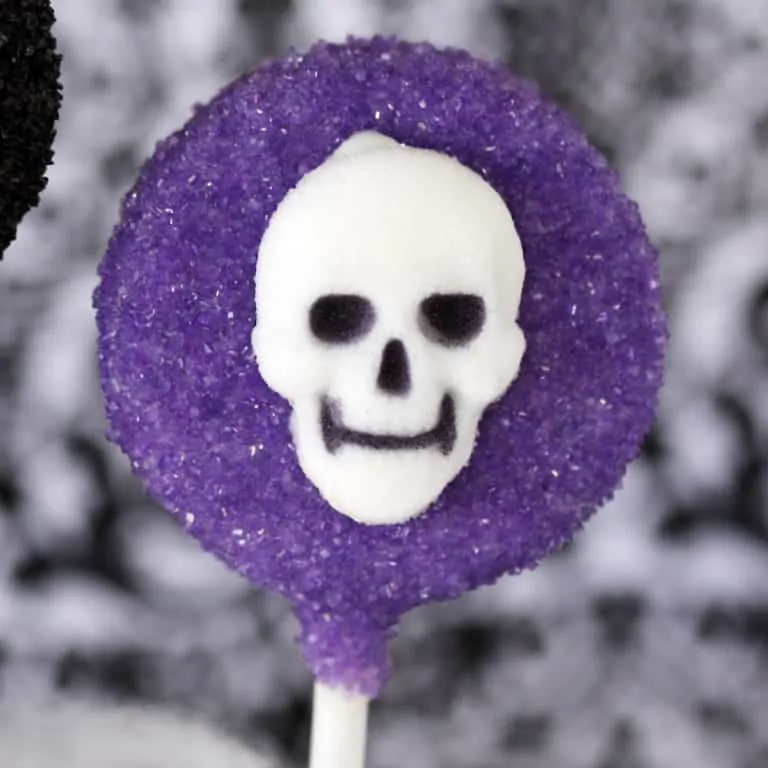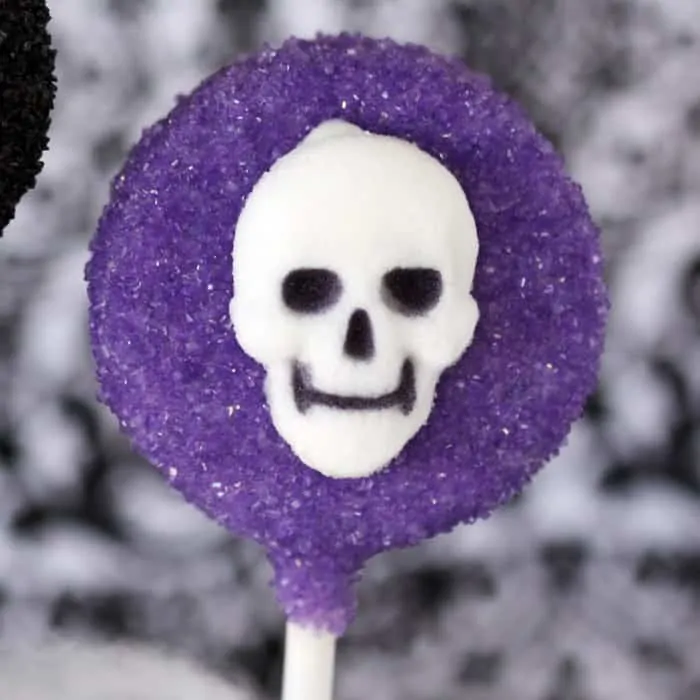 In addition to the fact that these are quick and easy to make, the other thing I love about them is that the design possibilities are endless. Mix and match different colors of chocolate, sprinkles and sugar decorations and the sky is the limit for what you can come up with. Those little sugar decorations that you often find at the party store, those work great – you don't need to have a baking supply nearby (it's great, but don't worry if you don't!).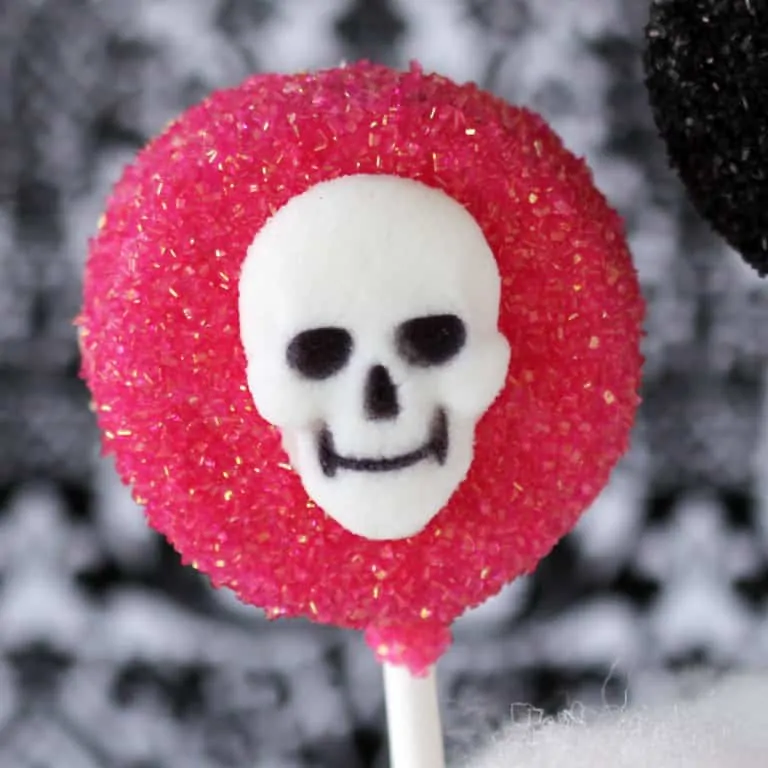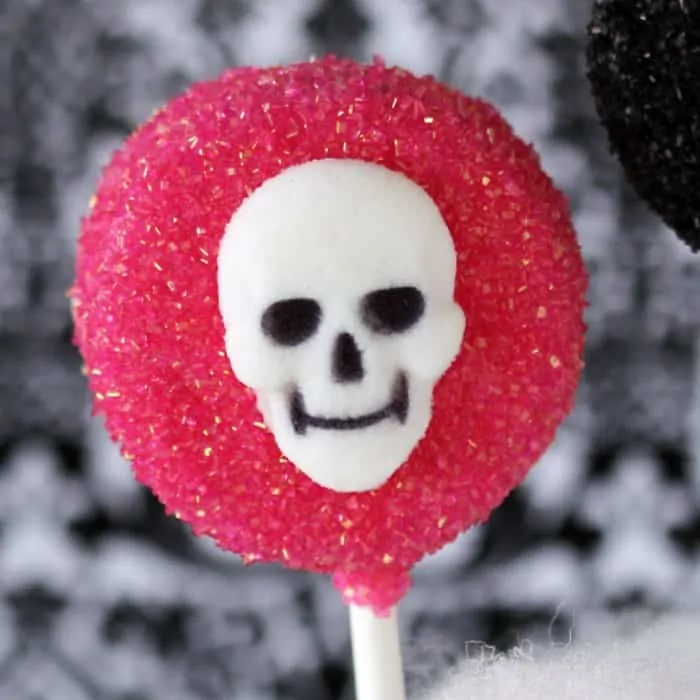 If you are a beginner to working with melting chocolate and dipping treats into it, Oreos are a great place to start. For a step by step tutorial on how I make my Oreo Pops, check out he Hello Kitty Oreo Pops I made for my daughter's first birthday.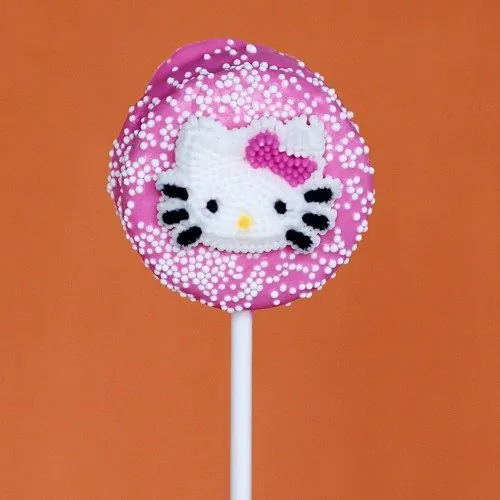 From parties to holidays, there are so many fun ways to make these!