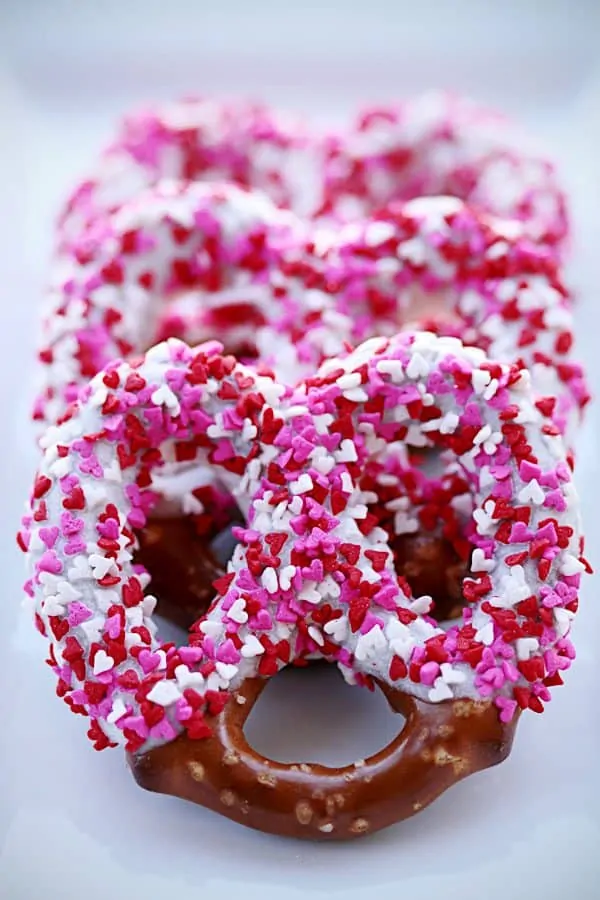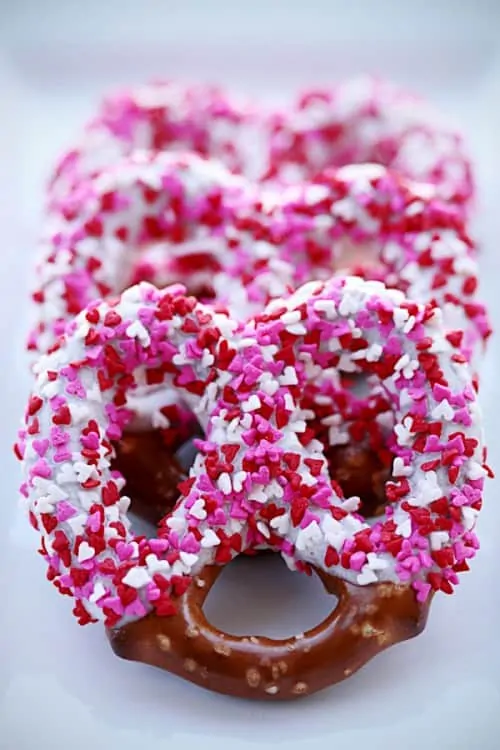 2012 UPDATE – CHECK OUT MY HOW TO MAKE CHOCOLATE COVERED PRETZELS VIDEO TUTORIAL – SUPER EASY, I PROMISE! 🙂
If there is one thing that you can depend on me making for every holiday and special occasion, it's chocolate covered pretzels. Everyone loves them (and now kind of expects them), they are pretty, they are tasty, but the best part is they are SO EASY. People think I'm some chocolate whiz to be able to make these, but seriously, they are on of the easiest things to make.
Here's what you need…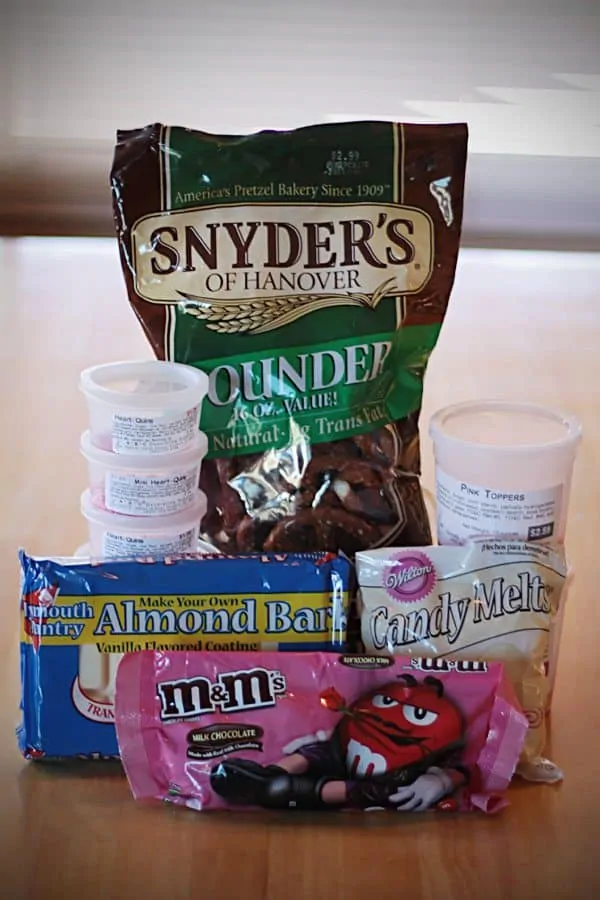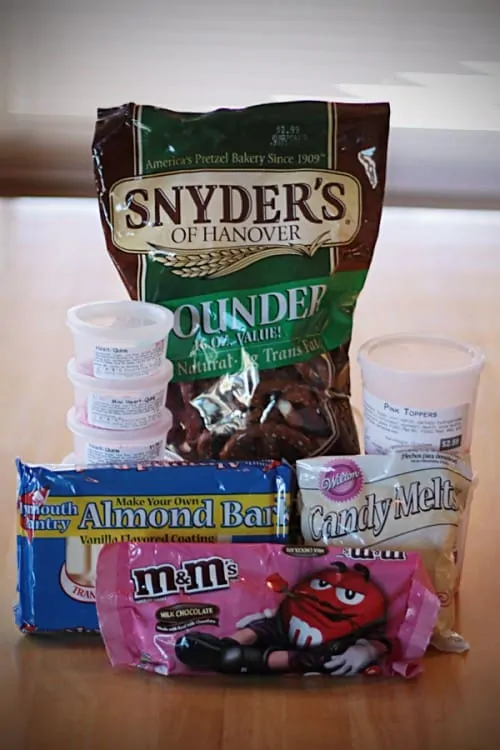 Pretzels. Chocolate. Sprinkles. You can also use things like M&M's or mini chocolate chips to decorate with. That's about it. I prefer the Snyder's Olde Tyme Pretzels. Sometimes I do the rod pretzels, but usually it's the Old Tyme. I usually use Wilton Candy Melts, but am not terribly picky when it comes to the white chocolate/almond bark.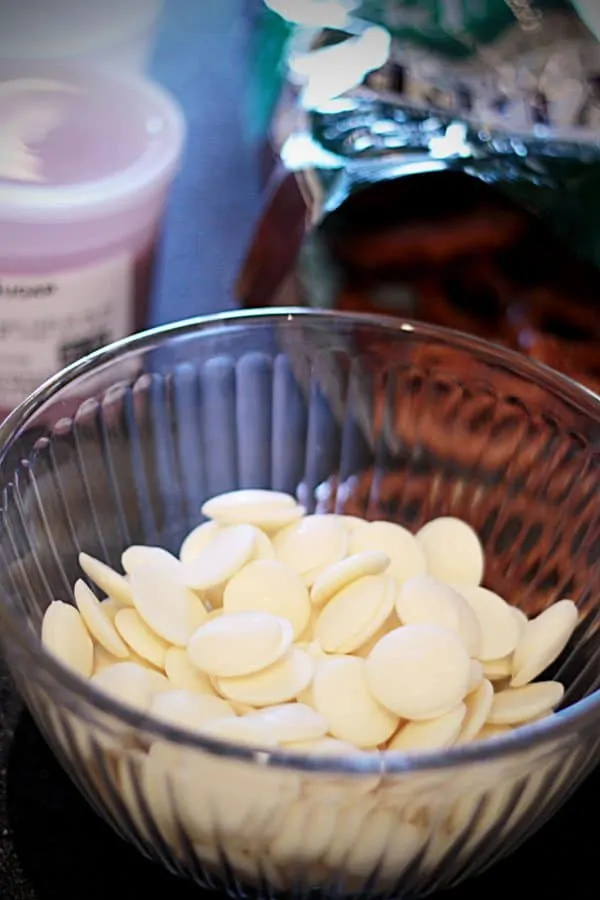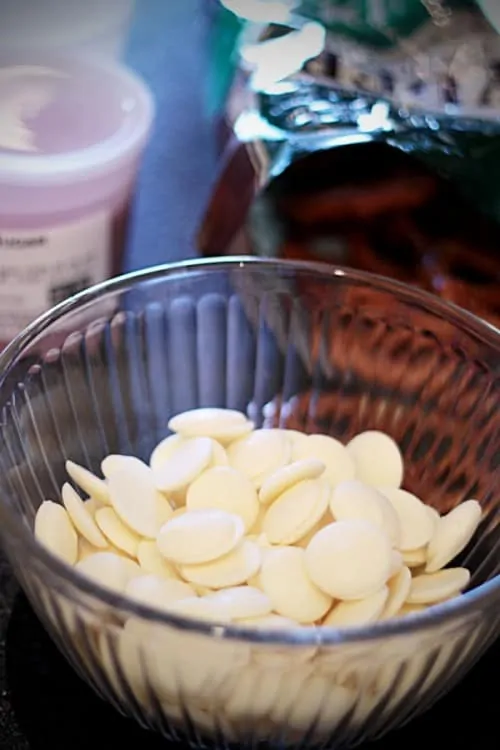 For regular chocolate, I do prefer to either get the Wilton Dark Chocolate Melts or the chocolate from my local baking supply company.
So here we go. First thing I do is set up my work area…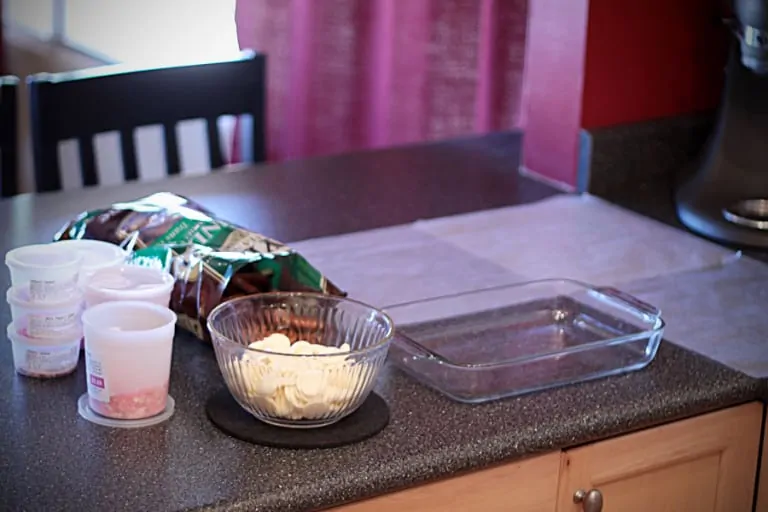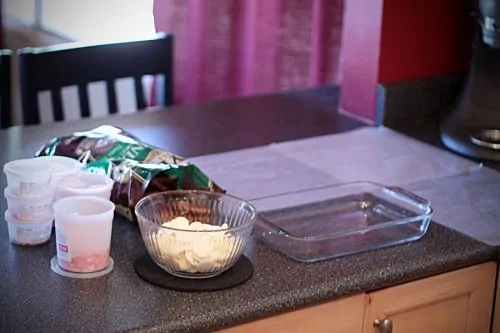 I have my pretzels open and ready, my sprinkles open and ready, a pan to sprinkle over and plenty of wax paper to sit the pretzels on after they take a dip in the glorious chocolate.
Next, you will want to melt your chocolate according to the package directions. Two things to not do – over cook the chocolate or add water. I usually cook mine for one minute in the microwave at 50% POWER, than stir. They usually are barely starting to melt…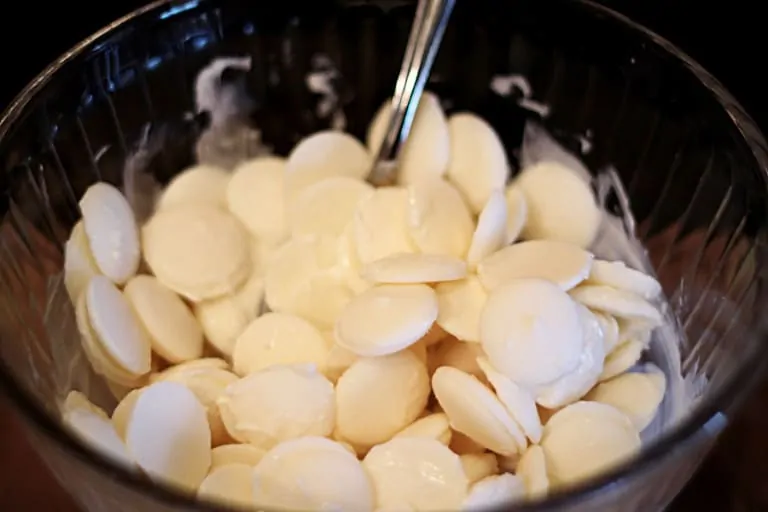 Than I return them to the microwave for another 30 seconds at 50% power.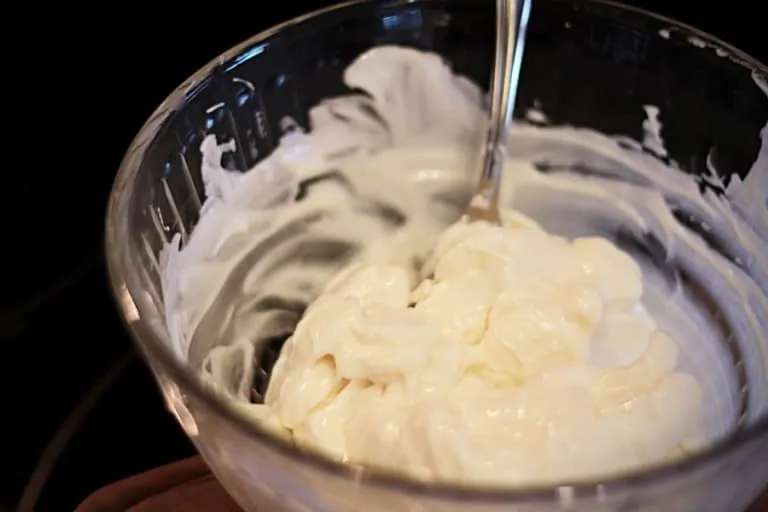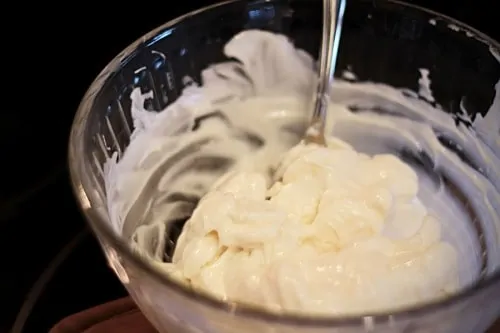 I usually stir it really well, than go for one more spin in the micro.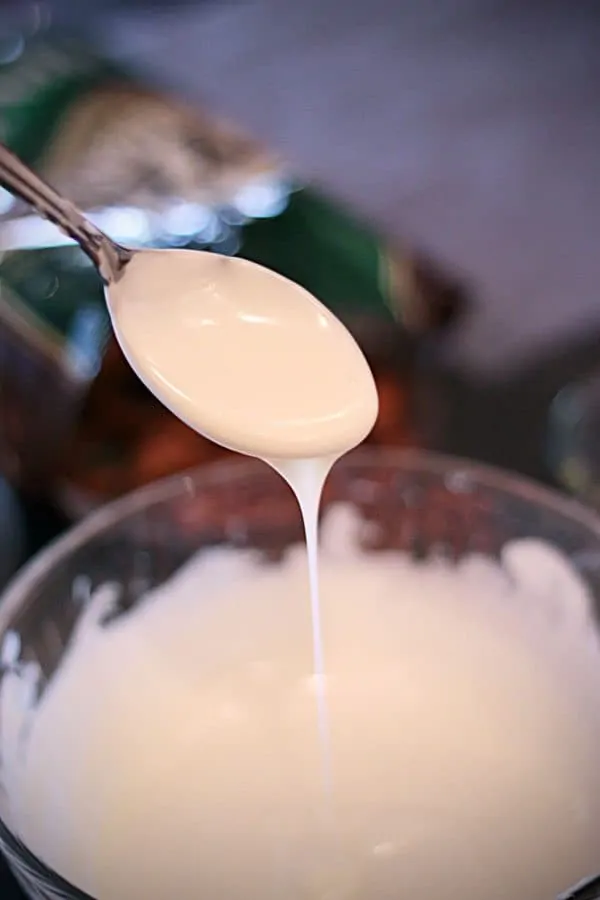 Now you are ready to make some magic. 🙂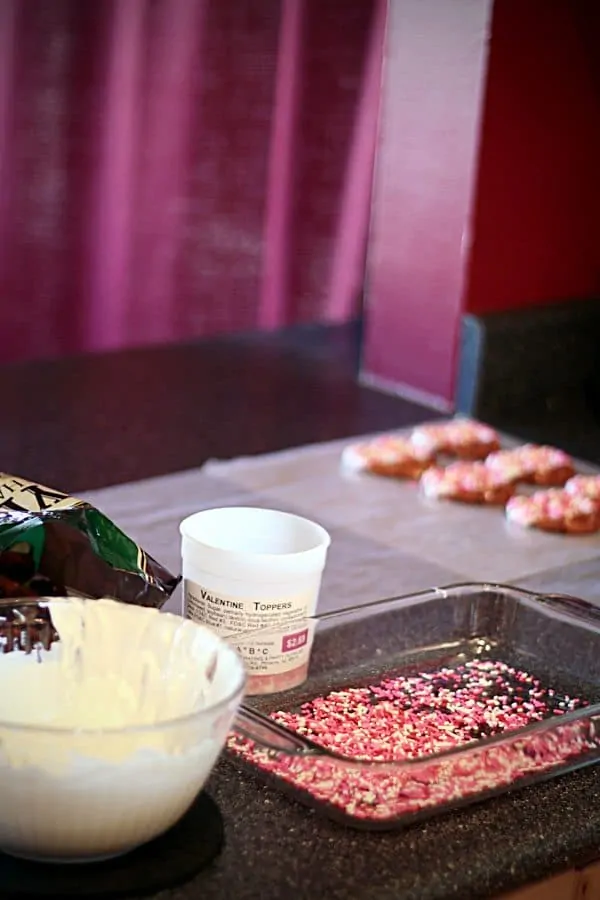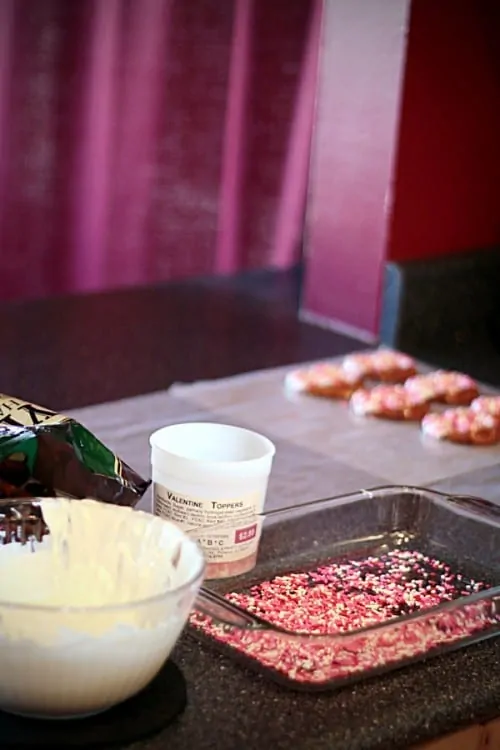 I wish these photos were a bit better (I've got NOTHING on Ree Drummond and her Pioneer Woman photographic magic – let's just say that). You will want to dip the pretzel into the yummy creamy chocolate….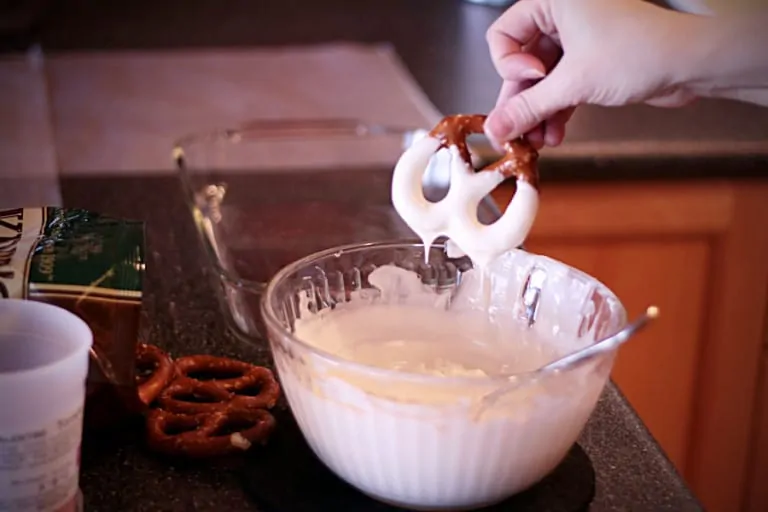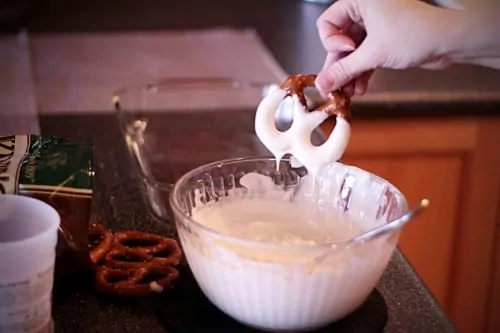 You will likely get some chocolate on your hands. I consider this a bonus.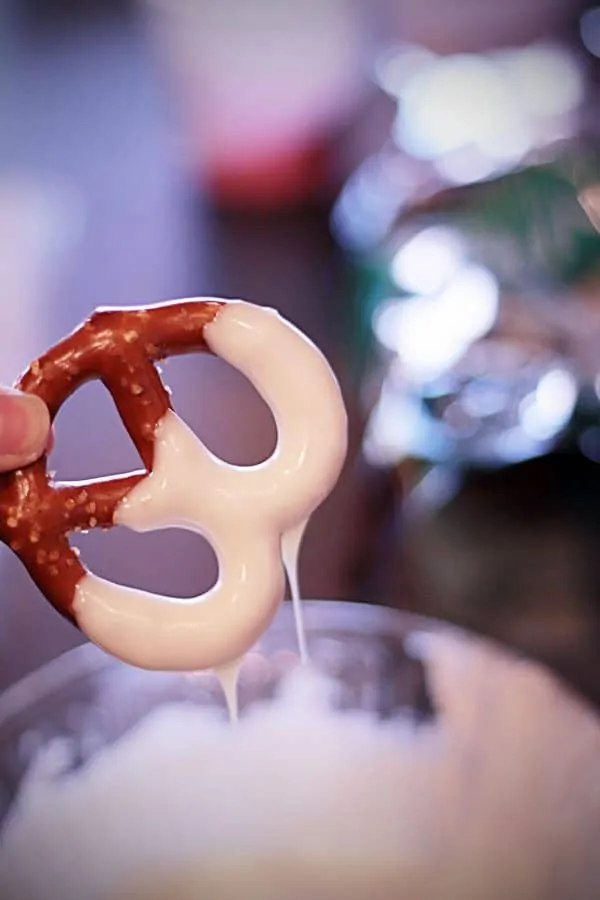 I gently tap the pretzel against the side of the bowl, before holding it over my sprinkle area. I always hold my pretzel, but you could also sit it down (probably on wax paper) as I did here. For photo purposes I had to lay the pretzel down, or grow a third arm, and laying the pretzel down just seemed like a quicker option.
If I'm making my pretzels for kids, which is often the case, I tend to go heavy with the sprinkles, because otherwise they all fight over whichever pretzel appeared to hit the sprinkle jackpot. Most adults tend to like a few less sprinkles (and I personally prefer the crystal sugar sprinkles).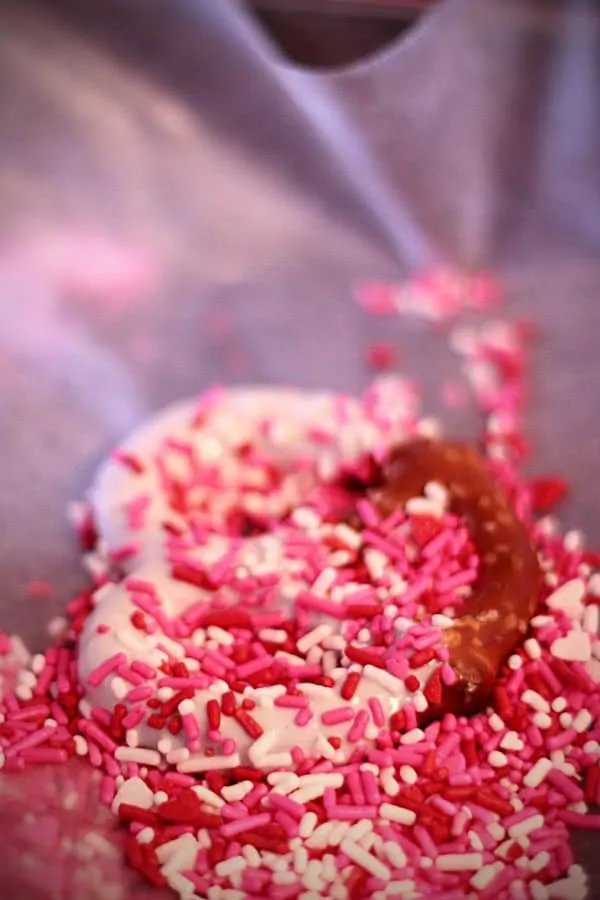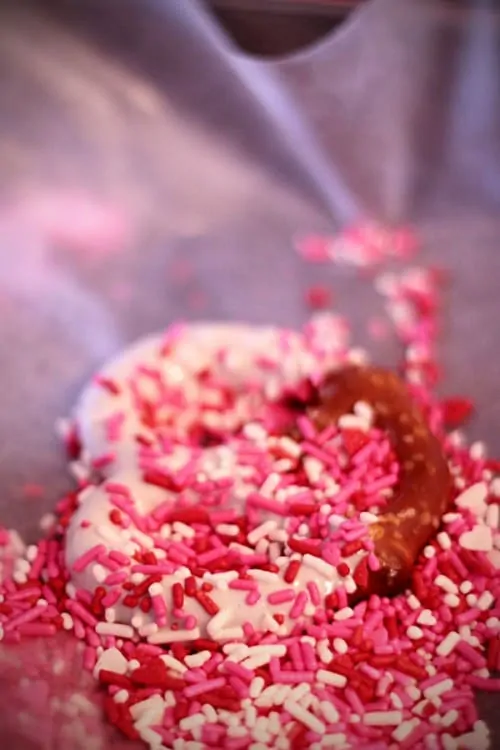 When using the sugar sprinkles, you can dip the entire pretzel into a bowl of sprinkles. I find this works best when the chocolate has cooled and thickened a bit. If the chocolate is hot and runny, you will literally have a hot mess. A yummy hot mess you can clean up with a spoon, but it does slow down the process.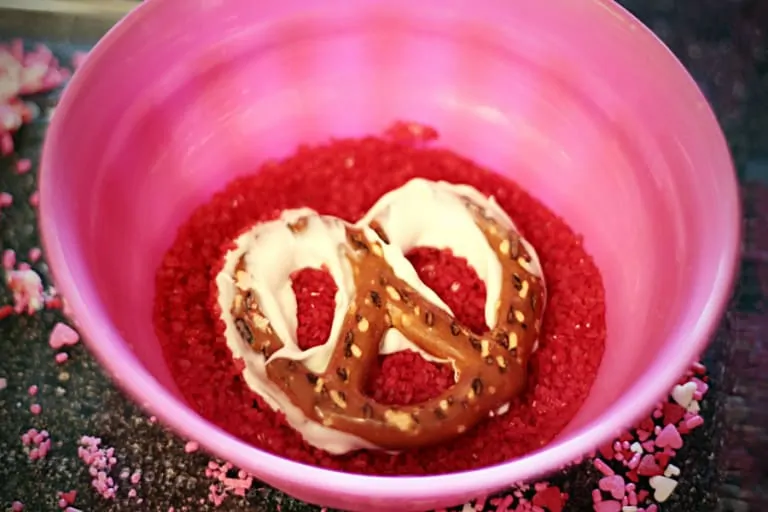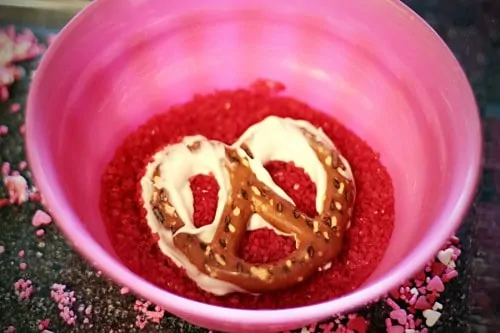 Than simply sit them on the wax paper, pretty sprinkle side up, and let them set up. I usually do not put mine in the fridge to set up, unless it's 7:15am and I'm making pretzels at the VERY last minute for my daughter to take to school. Which sadly happens. Too often.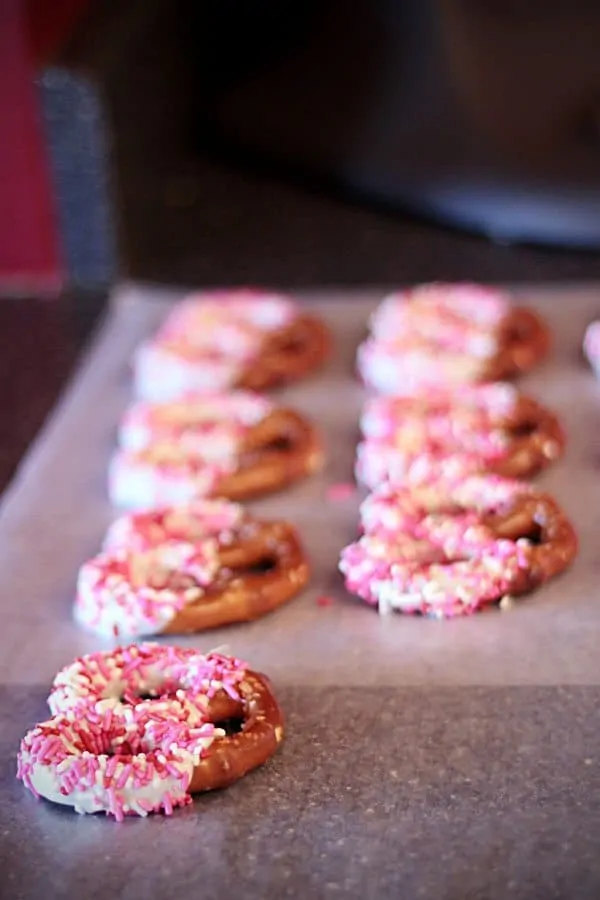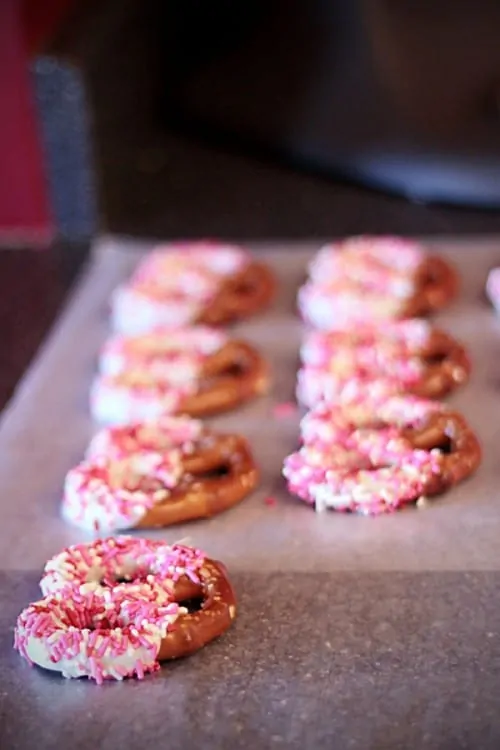 Look at all the pretty pretzels!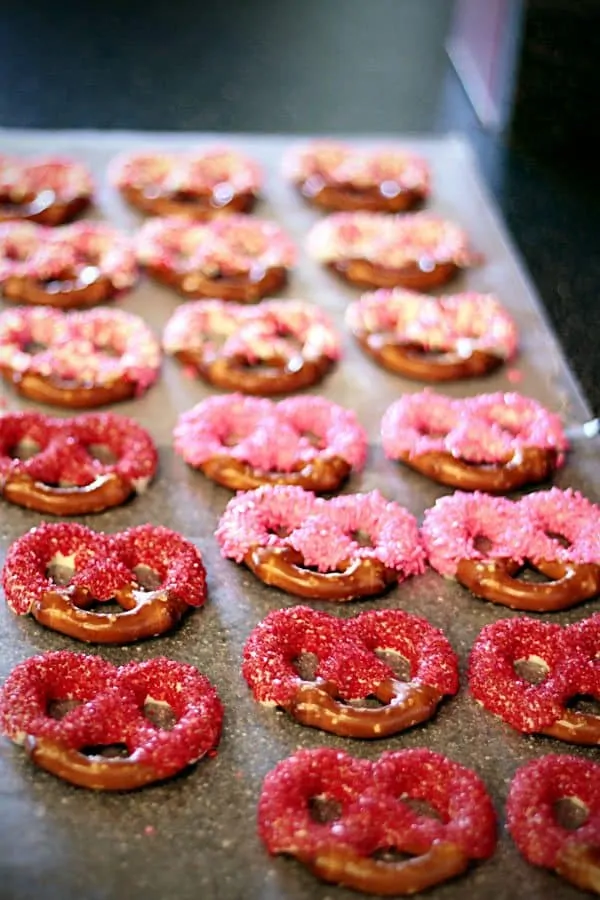 I usually package them up, two per package with cute little toppers, to give out. I will do a post on how I do those next week (though I am hardly original, there are a ton of cute toppers out there).
And there you go! You have darling & delicious chocolate covered pretzels to give away (or eat later that night, I've tried both options, and either one works well).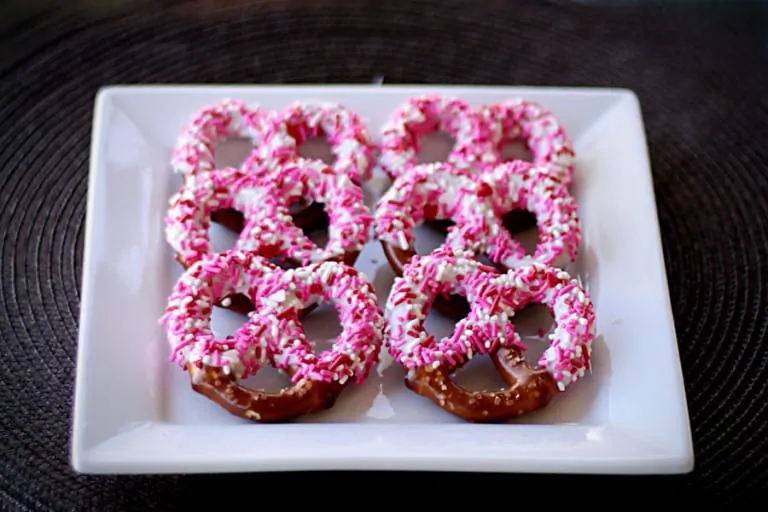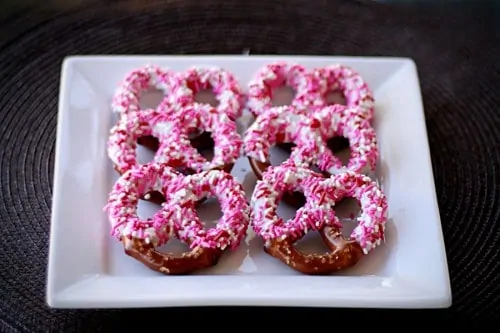 Sugary. Salty. Sweet. Enjoy & Eat!