I love making chocolate covered pretzels. Chocolate covered pretzels are quick and easy to make and bring together a wonderful combination of salty and sweet. They are pretty. They are colorful. They are delicious. And, for the win, they are easy. Do you want to know how to make chocolate covered pretzels?
While I've walked through making them here before, I thought I would show you with a video. Since neither my one year old nor my dogs wanted to help me, I had to prop up the camera and hope for the best. While not exactly film festival material, hopefully this does show you how I make my pretzels.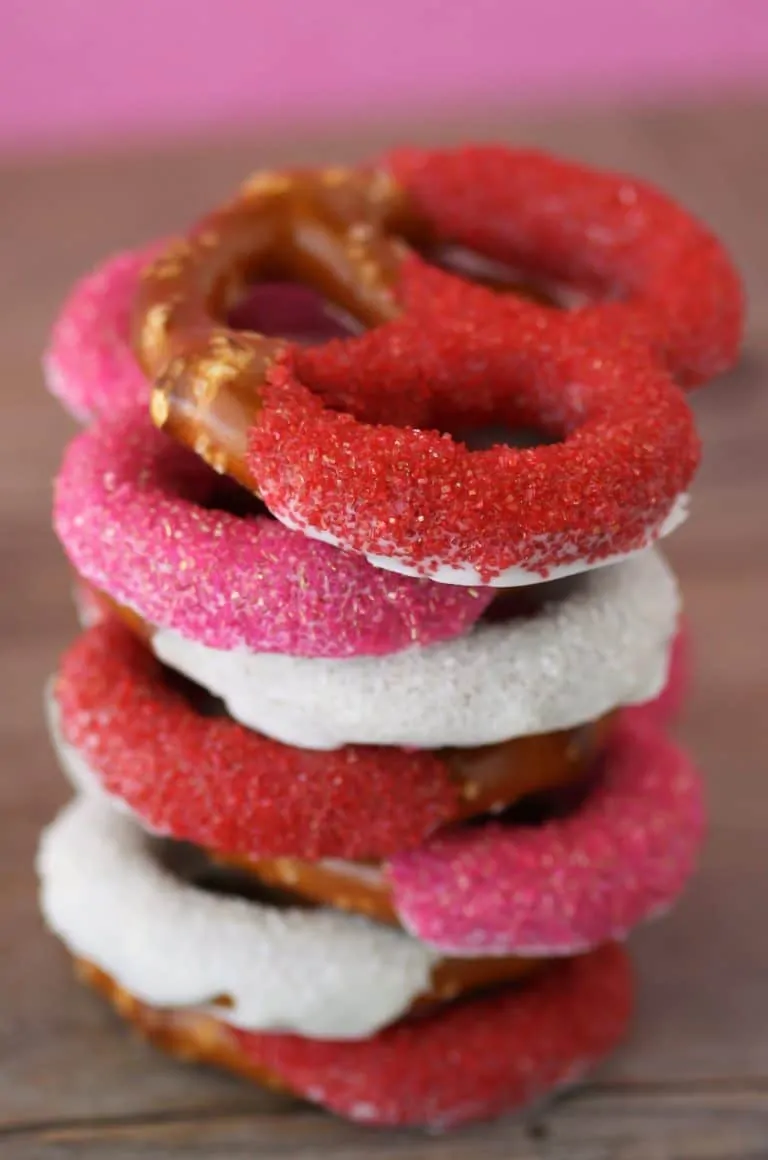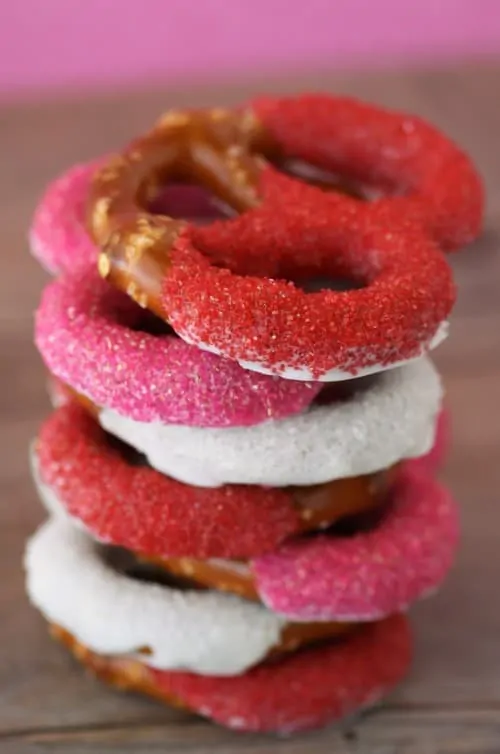 There are always my go to dessert recipe if I need to bring a dessert somewhere and I also make them for many holidays to give to friends, family, teachers…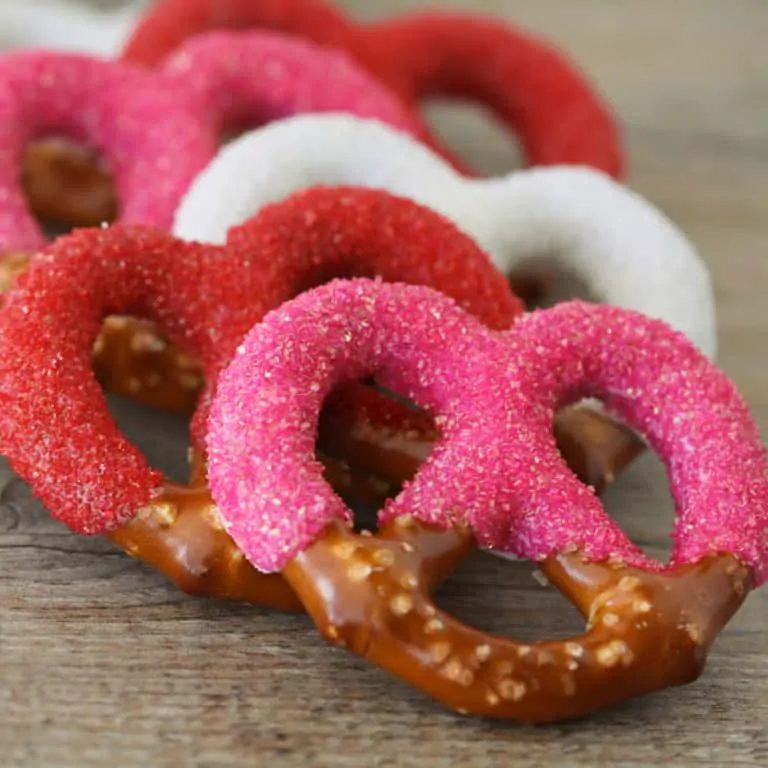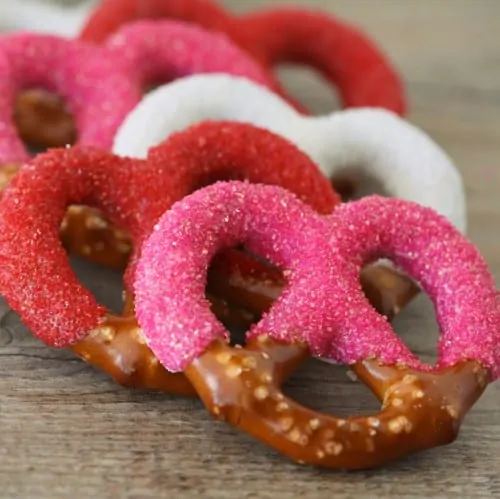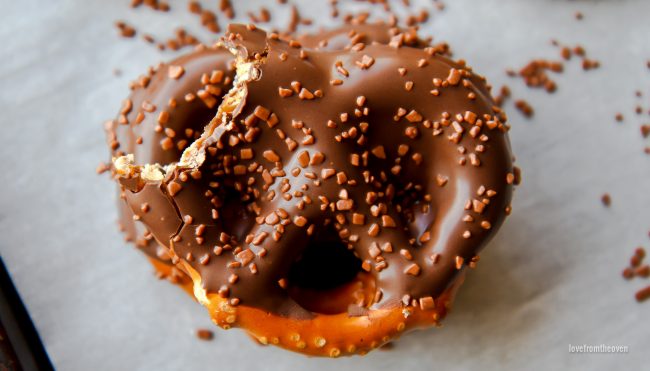 Here's how I make mine…
PIN IT TO SAVE!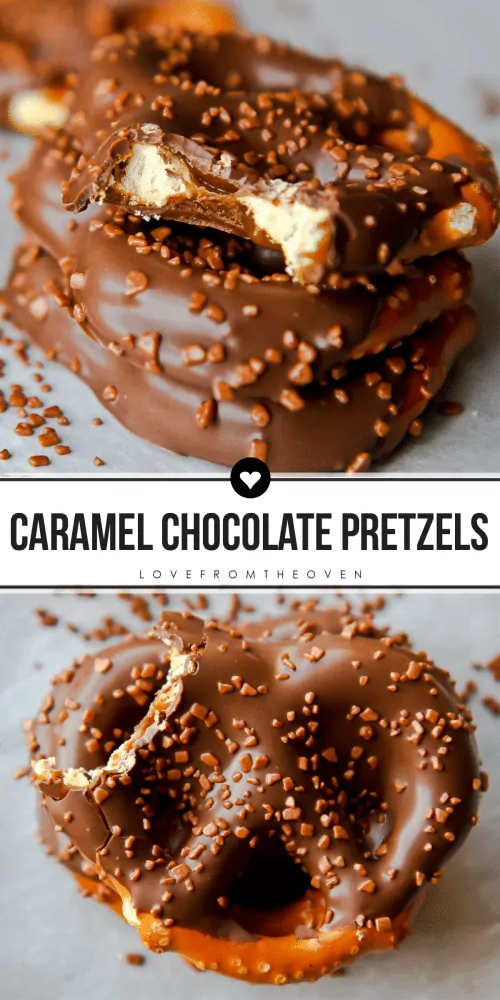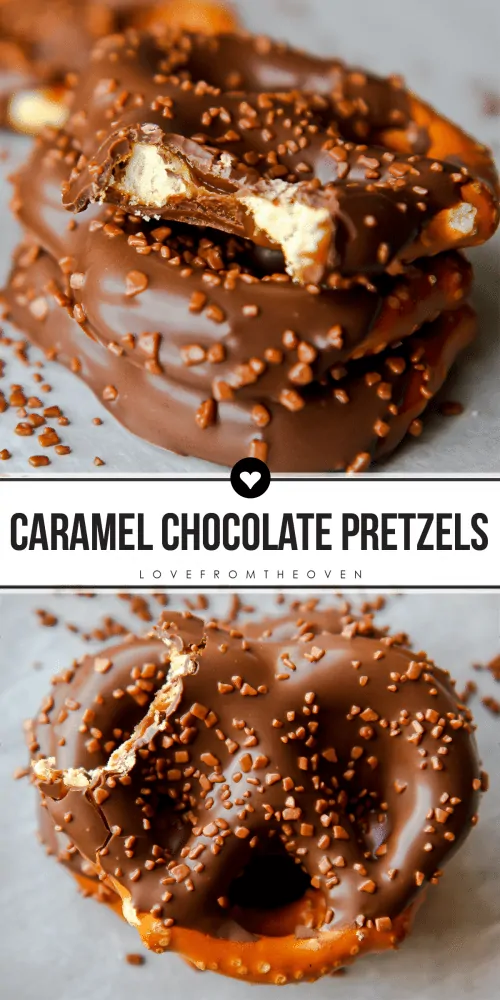 Here's a look at my "set up" if you will when I make pretzels.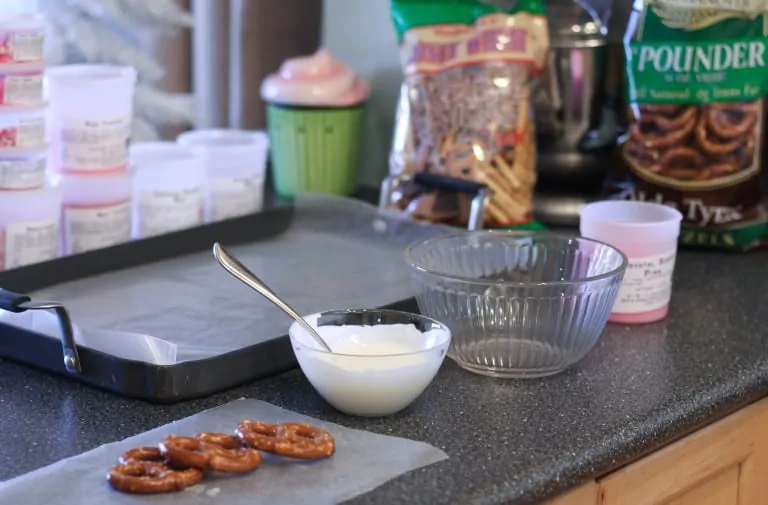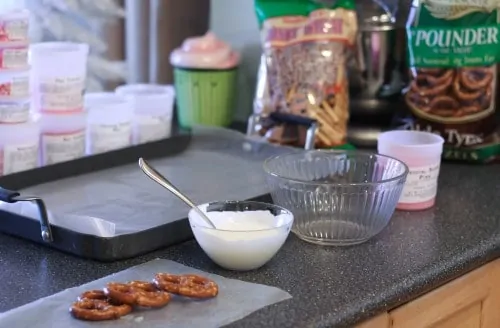 I have pretzels, my chocolate, a bowl to catch sprinkles with, my sprinkles and a cookie sheet covered in wax paper.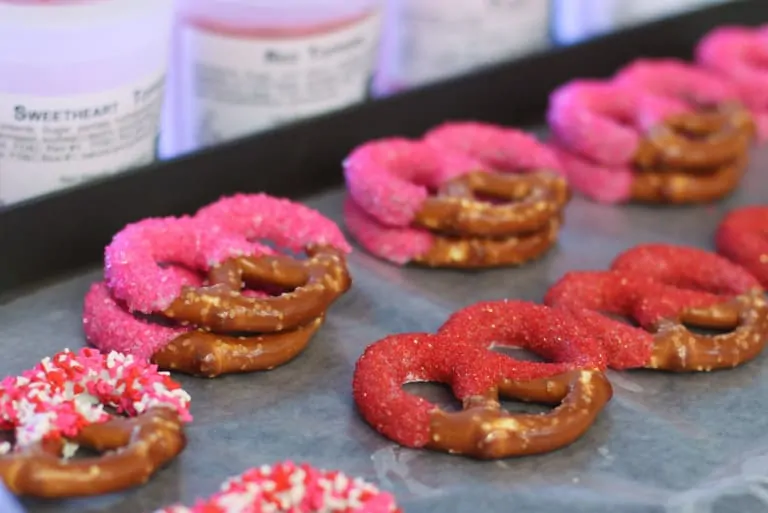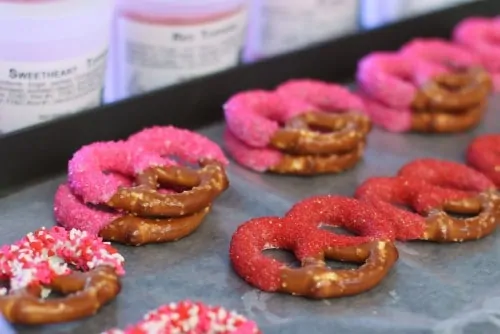 If you haven't tried making chocolate pretzels, give it a go. I find these far easier to make than cake pops or other sweet treats. And who can resist that salty sweet combo??? 🙂 If you want to make CARAMEL CHOCOLATE PRETZELS I suggest Kraft Caramel Bits. Melt them according to package directions, and dip your pretzels into the caramel, then place on your baking sheet and place in the freezer for 20-30 minutes. Then remove them from the freezer and dip in chocolate the same way you would with regular chocolate covered pretzels. I prefer to store Caramel Chocolate Pretzels in the fridge.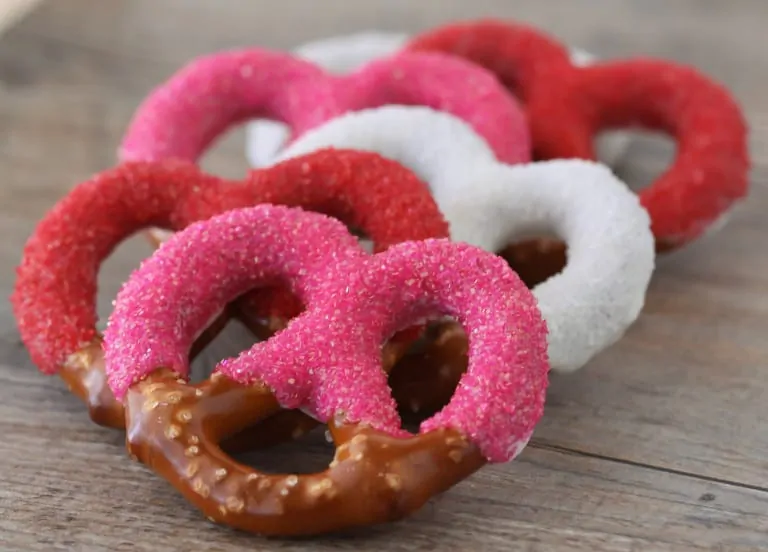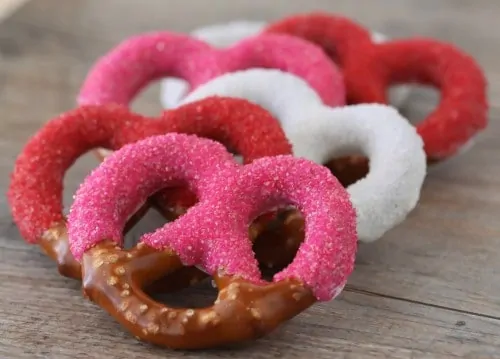 For those who want to know, I get all of my pretty sprinkles from ABC Cake Decorating – a store I love love LOVE.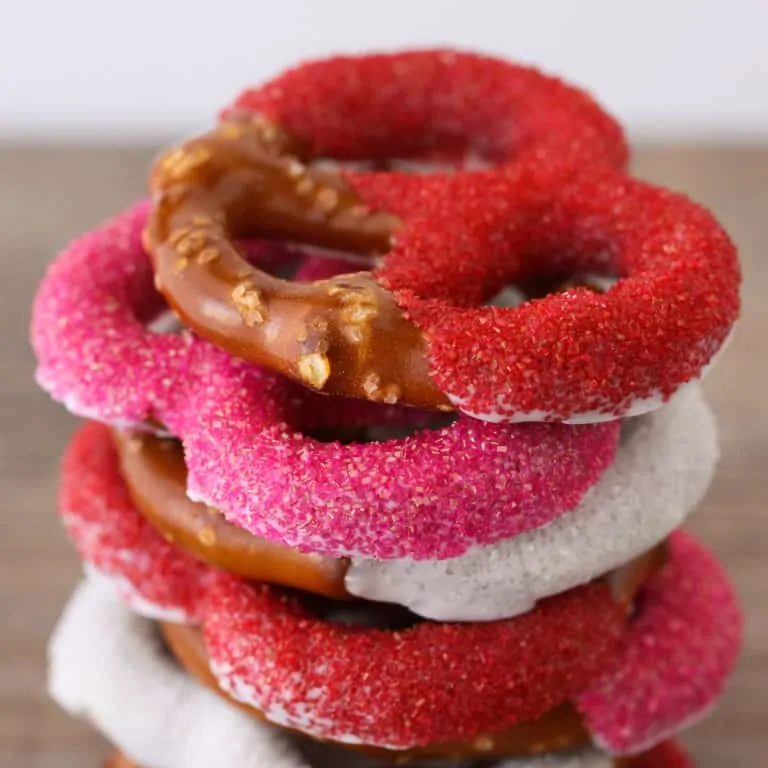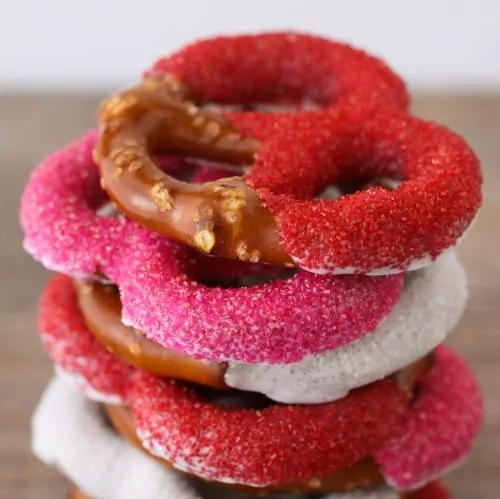 Here are some of my other pretzel posts if you want to check them out…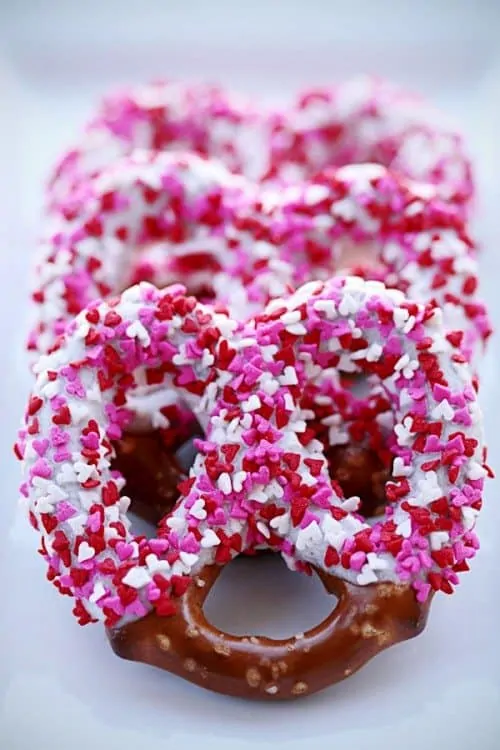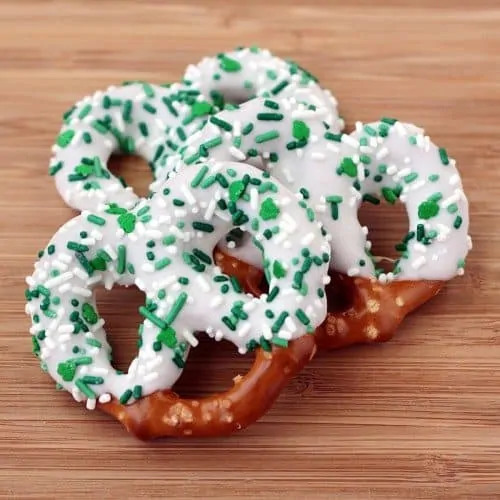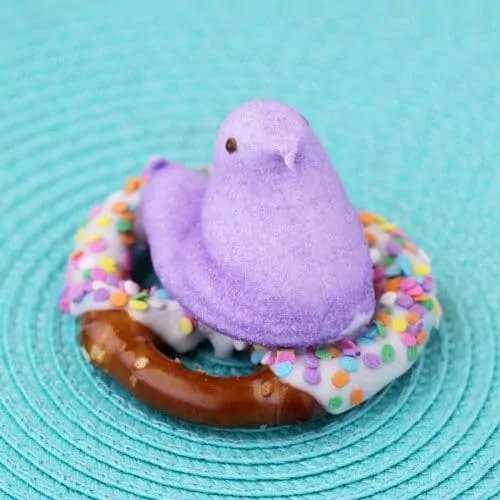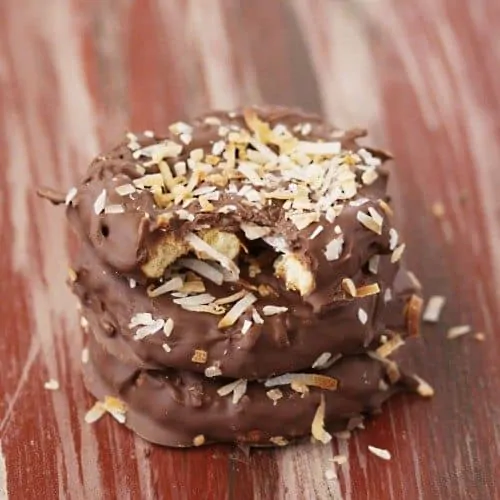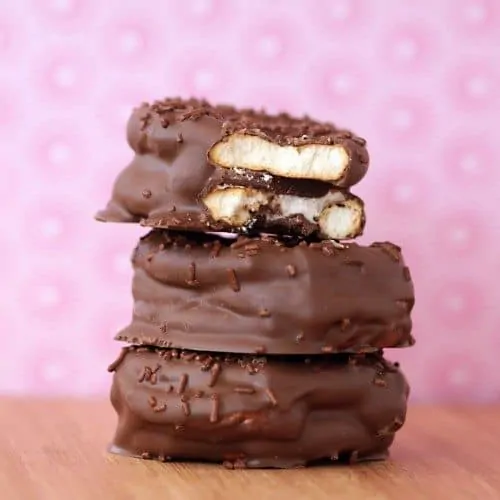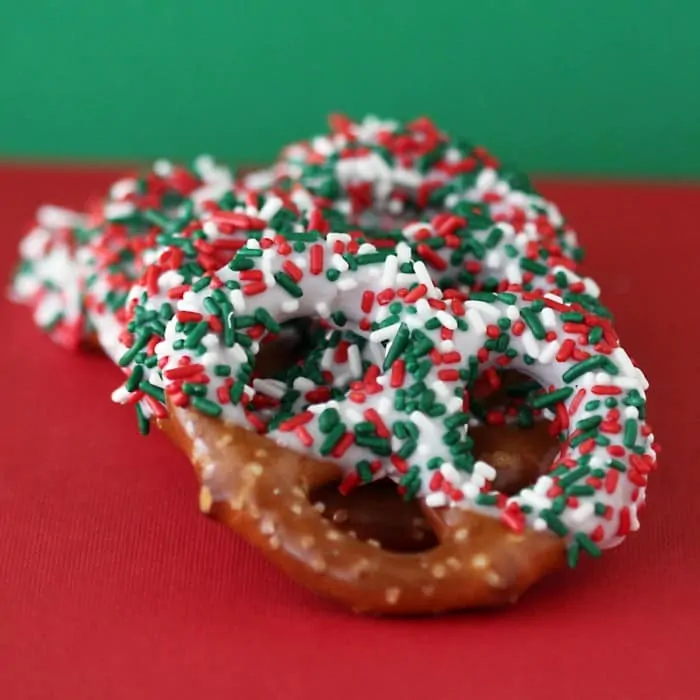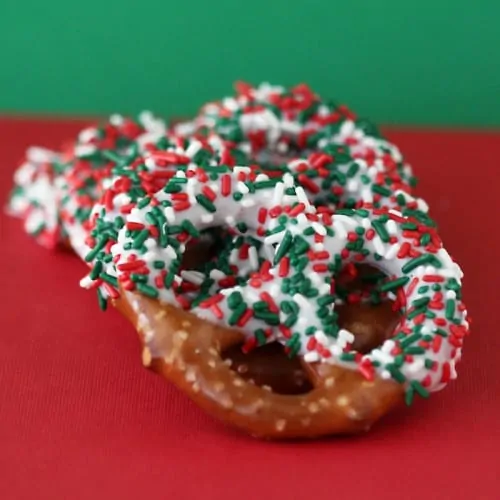 Originally published January 2012, but still a favorite treat!