Today I am sharing one of my go to holiday treats. Chocolate Covered Pretzels. Hands down these are one of the easiest treats there is to make, they are always very well received and they are crazy delicious. Chocolate Covered Pretzels are the perfect combo of salty and sweet, crunchy and creamy, they just have it all. If you've never made them, you must – seriously, it just does not get any easier than chocolate covered pretzels.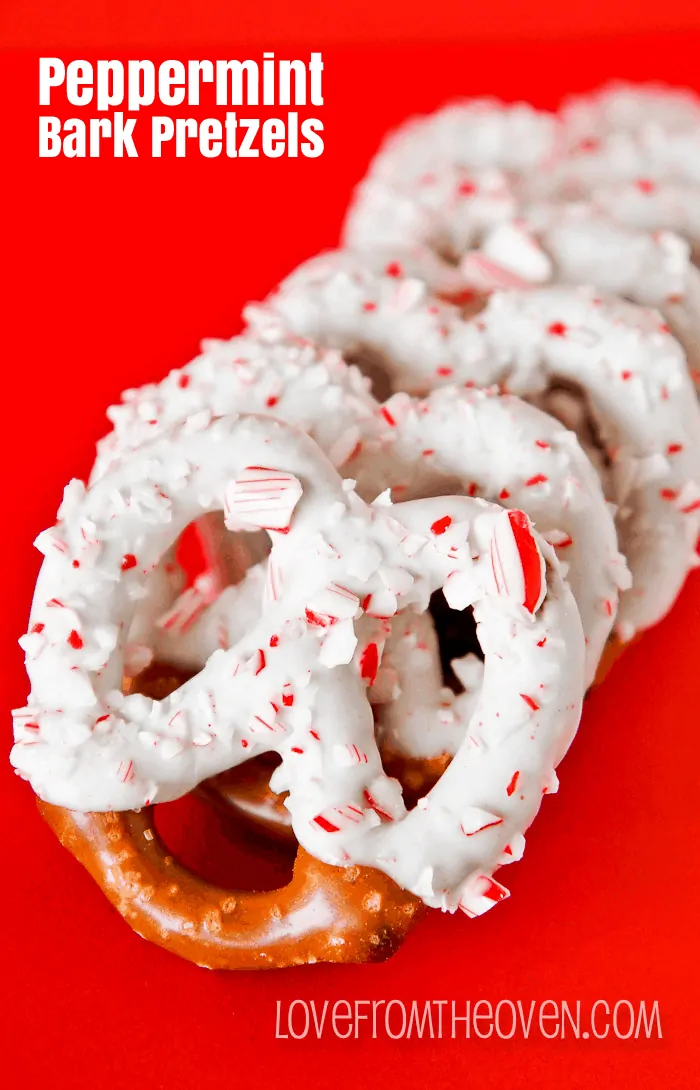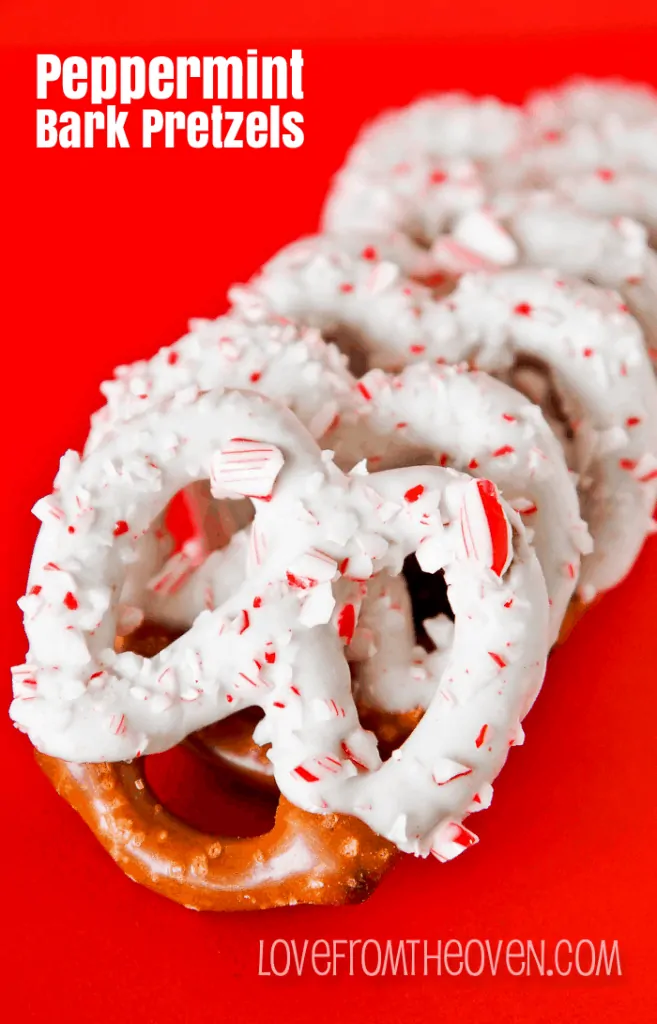 I created a fun flavor twist with this batch of Chocolate Covered Pretzels, in addition to my go to white chocolate and sprinkles version, I also made a Peppermint Bark Chocolate Covered Pretzel.
That's some good stuff right there! To make these you simply melt your chocolate coating according to the package directions (I like Candiquik for making pretzels, but have used all different kinds of candy coatings), dip your pretzels in the coating and add your sprinkles. Sit them aside to dry. That's it. End of story. To make the Peppermint Bark Chocolate Covered Pretzels, I added about a tablespoon of crushed candy canes to my Candiquik and stirred well (essentially creating peppermint bark) and also sprinkles more crushed candy canes on the top instead of sprinkles. Easy peasy.
Here let me show you…
How To Make Chocolate Covered Pretzels
My go to products for making
Chocolate Covered Pretzels Are
Snyder's Of Hanover Olde Tyme Pretzels – Candiquik – Sprinkles
One note – sometimes the bags of pretzels I get will be almost half broken, other times almost every pretzel is in perfect condition. If you are making these for an event or gifts, and need to make sure you have "X" number of pretzels, buy more bags than you think you need, to account for broken pretzels.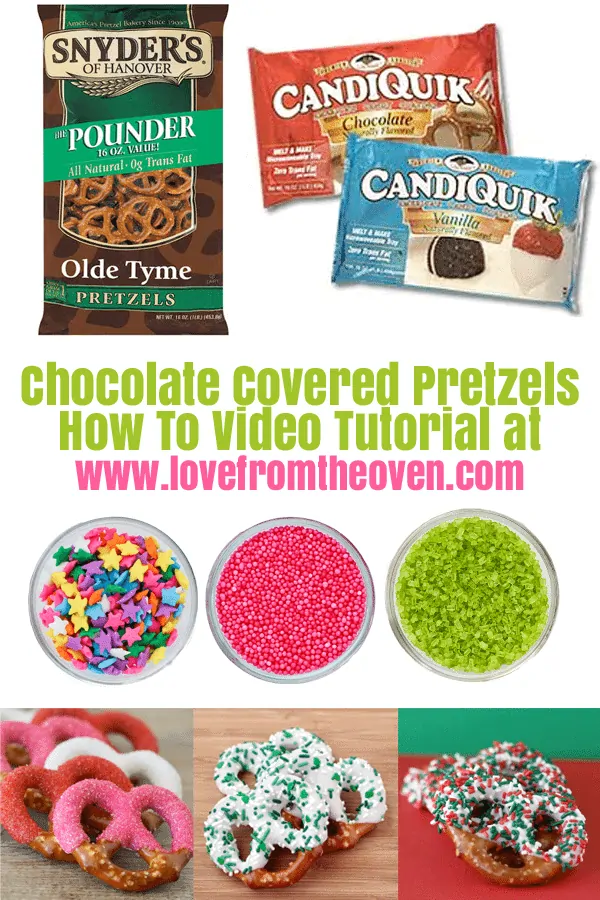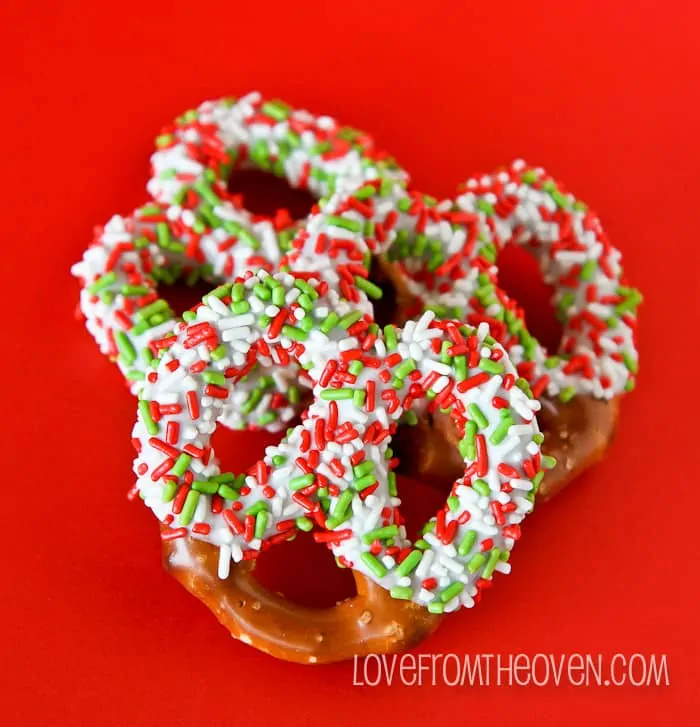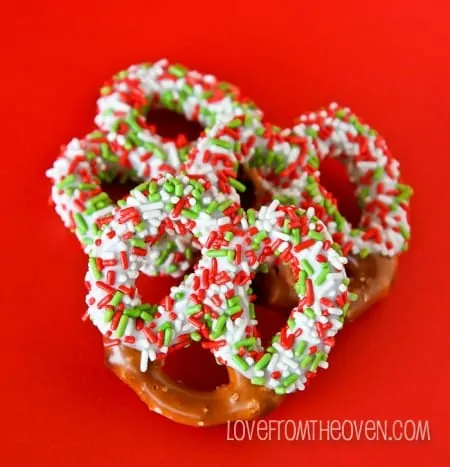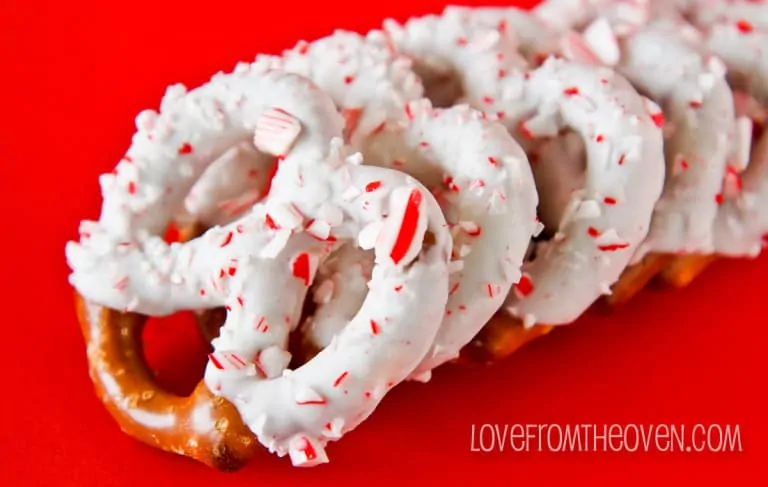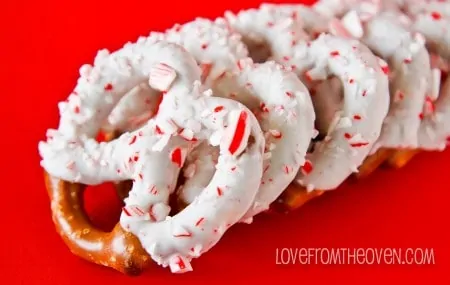 To learn more about different types of sprinkles and places I buy mine, check out this Sprinkle School post.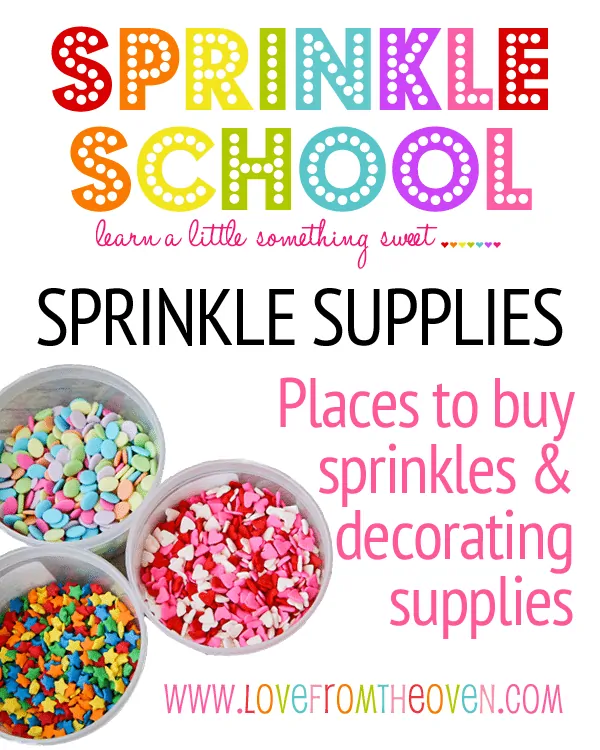 By simply switching up your sprinkles, you can make pretzels for any occasion.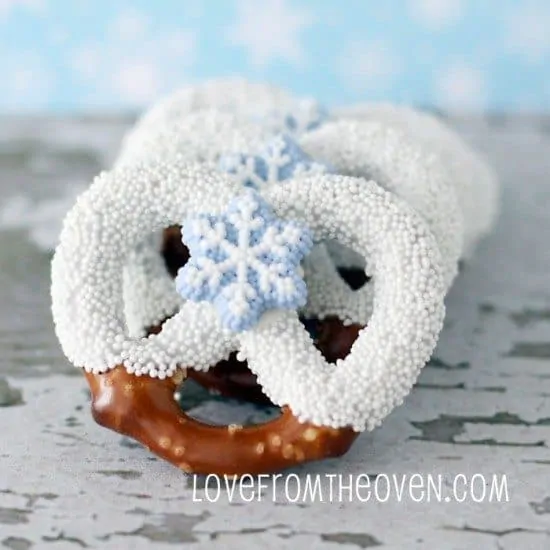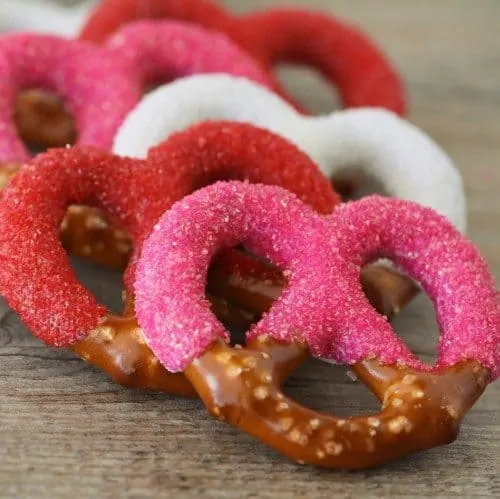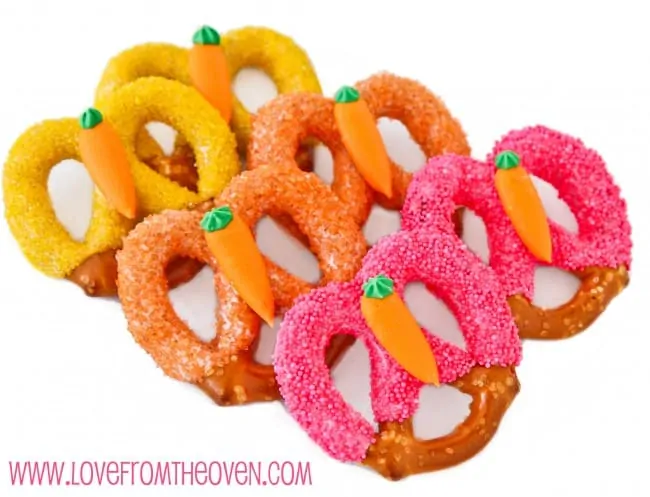 You can even get a little wild and make Pretzel S'mores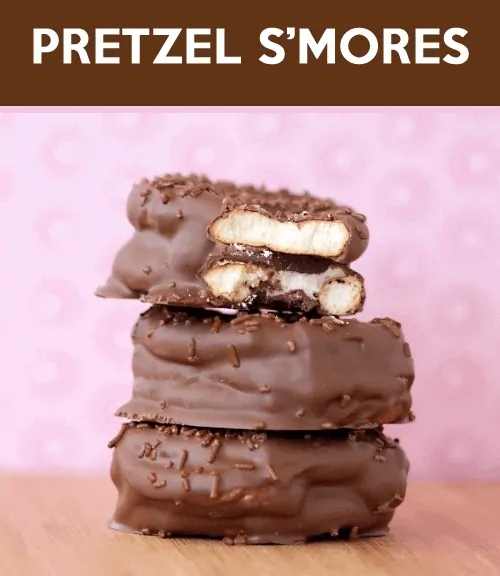 But for Christmas you can keep it easy with festive sprinkles and some peppermint bark coating. Yummy! Seriously, if you haven't made chocolate covered pretzels – do it!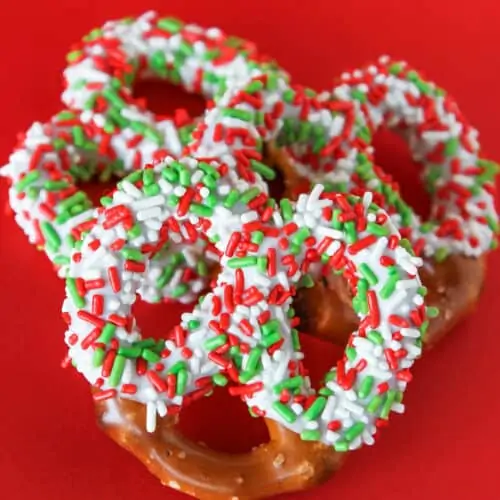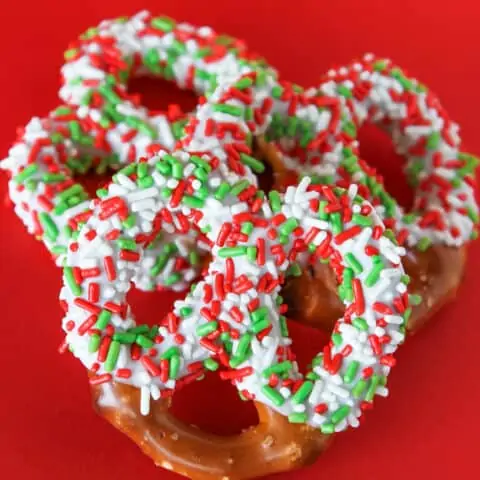 Chocolate Covered Pretzels
Ingredients
1

bag

16 oz Snyder's Of Hanover Old Tyme Pretzels

1

package

16 oz Chocolate or Vanilla Candiquik or other candy coating

Assorted Sprinkles
Instructions
Melt Candiquik according to package directions. Line two baking sheets with was or parchment paper. Working one pretzel at a time, dip your pretzel into your melted Candiquik or other candy coating. Tap pretzel gently to shake off excess candy coating. Sprinkle with sprinkles of choice. Place on wax paper to allow to dry, approximately 30 minutes. Repeat with remaining pretzels. Store in a covered container.
Notes
For a minty twist, crush up approximately six full size candy canes. Stir about 1-2 tablespoons of crushed candy cane into your chocolate coating prior to dipping your pretzels. Sprinkle with crushed candy canes in place of sprinkles.
Disclaimer
Nutrition information is estimated as a courtesy. If using for medical purposes, please verify information using your own nutritional calculator. Percent Daily Values are based on a 2000 calorie diet.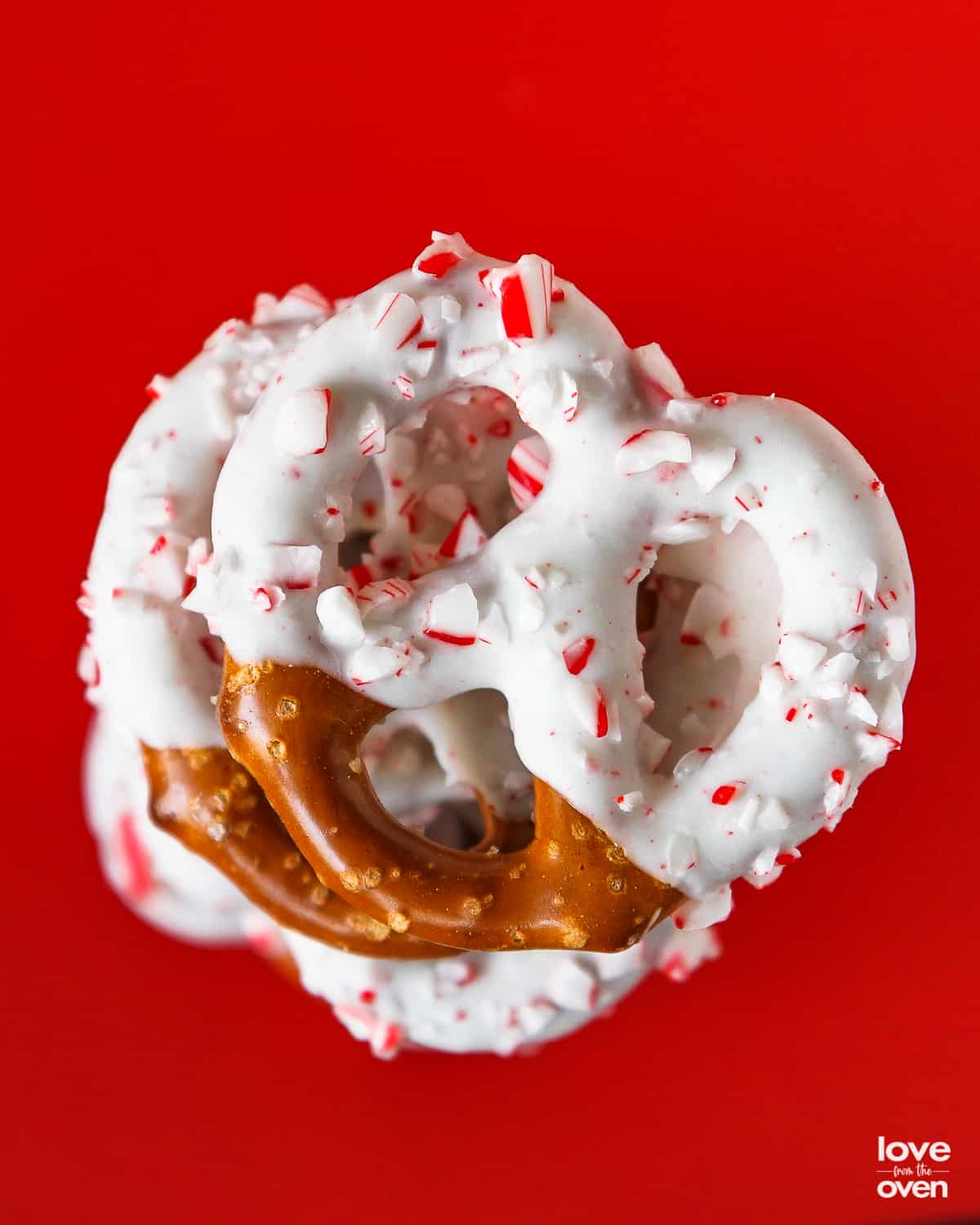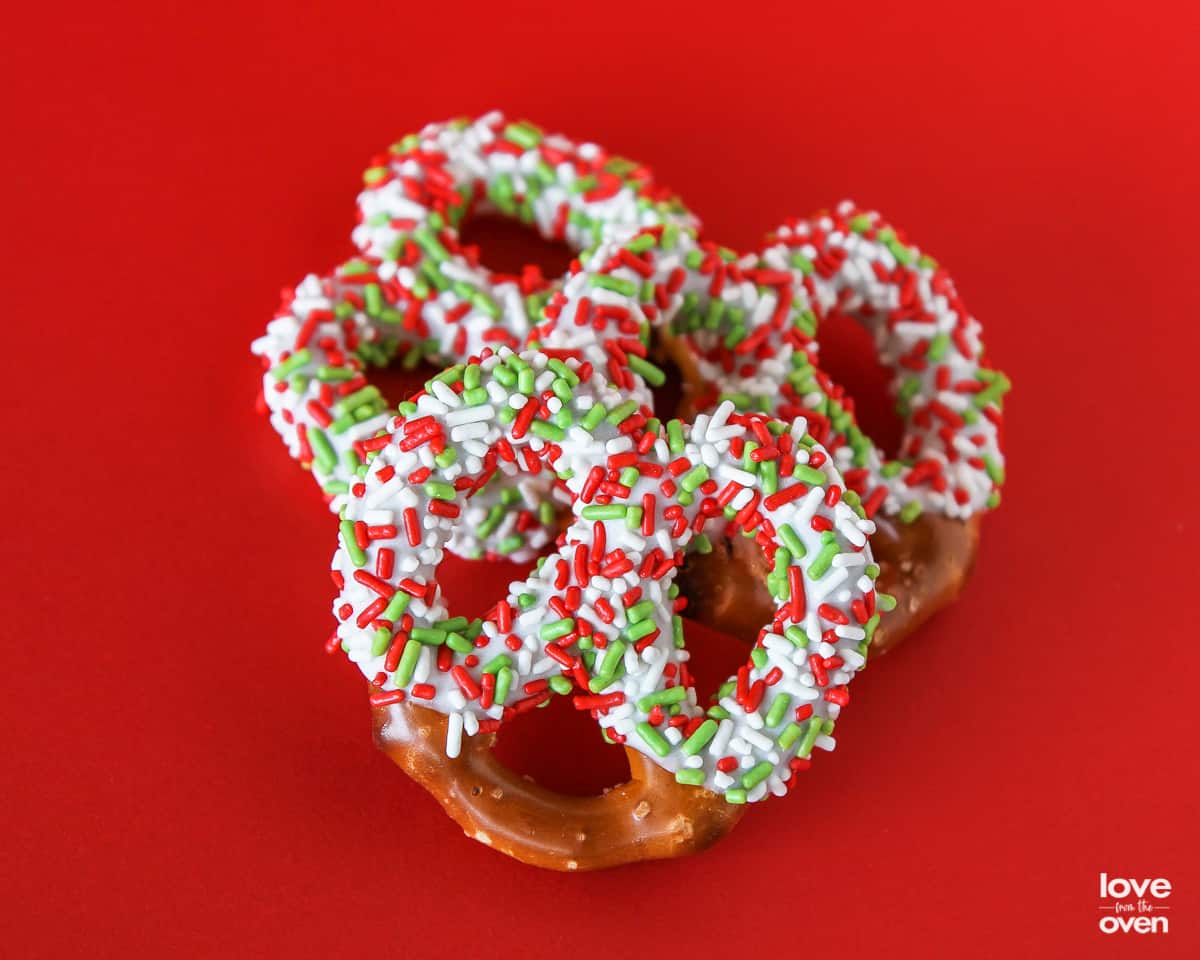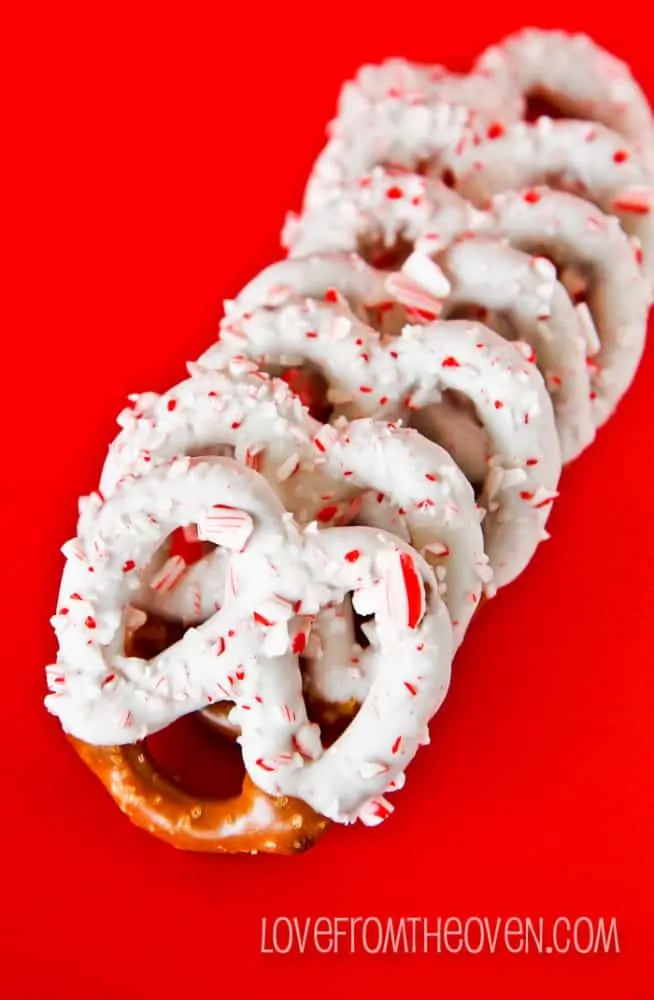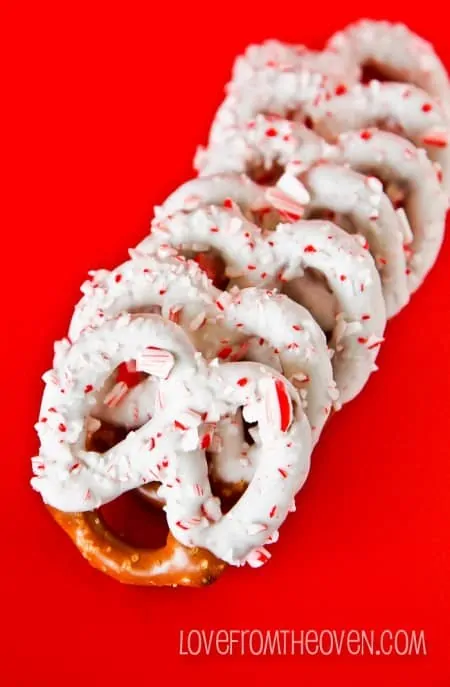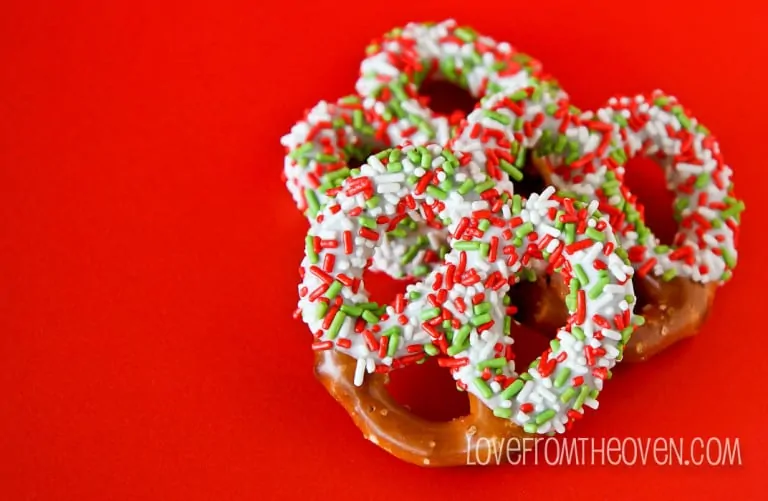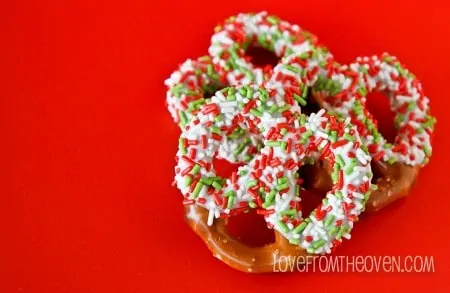 For gift giving I just put them in cellophane bags, add some ribbon and a tag, and voila! You can see more in this post.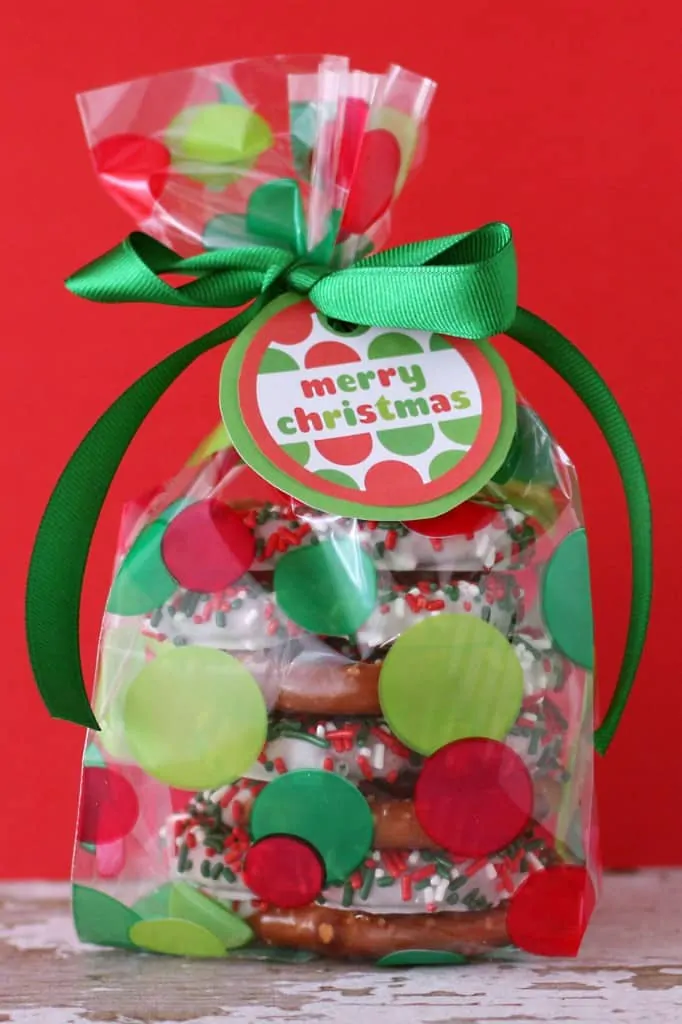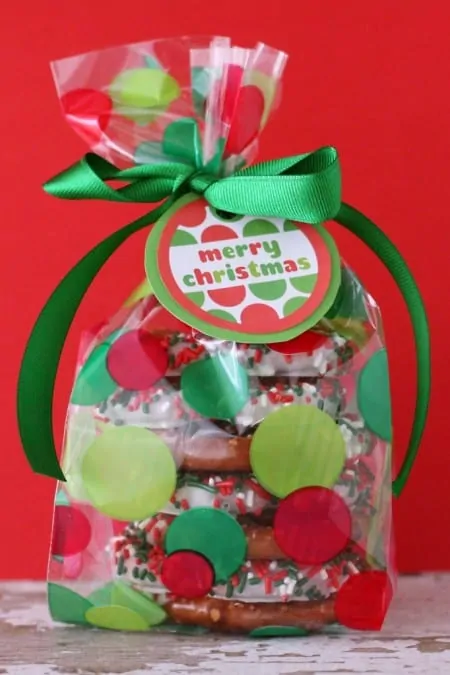 These are sure to take care of any salty sweet craving!