I love Taco Tuesday, but I really love Taco Tuesday when it includes Chocolate Tacos! Who wouldn't love a delicious, dark chocolate taco shell filled with ice cream, whipped cream, candies for fruit? These chocolate tacos are such a fun dessert, and are perfect for Cinco De Mayo!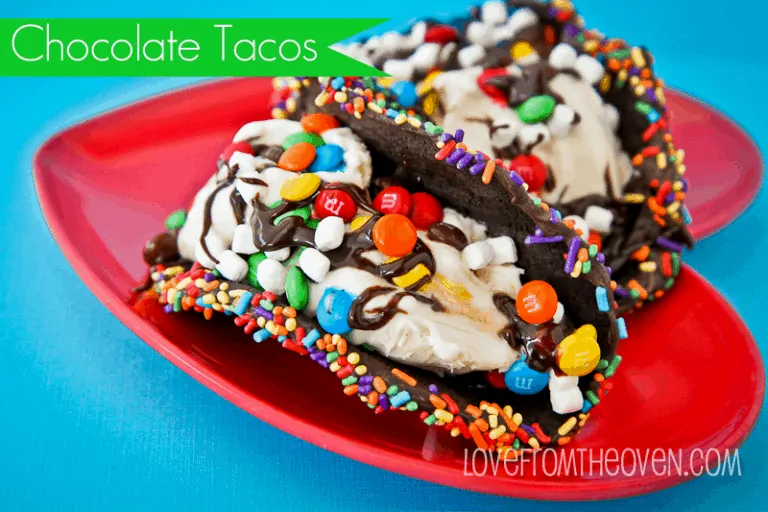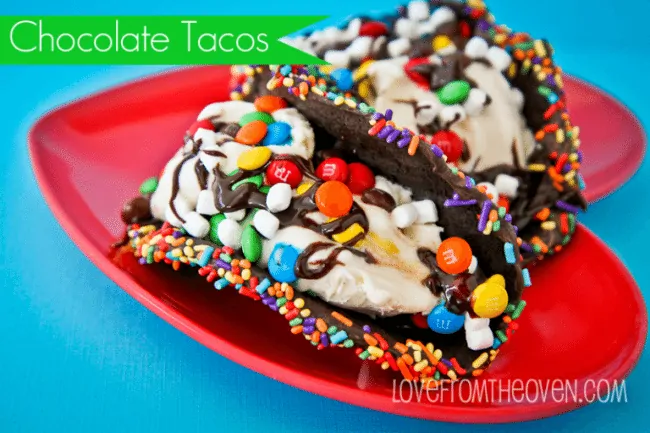 Chocolate Taco Recipe
These chocolate tacos are made from a delicious homemade chocolate taco shell that you can load up with your favorite fillings! Let me tell you, these were downright delicious. The idea came from Cooking Light Magazine.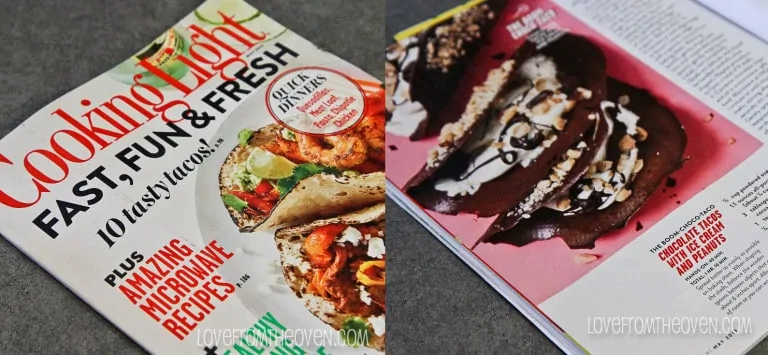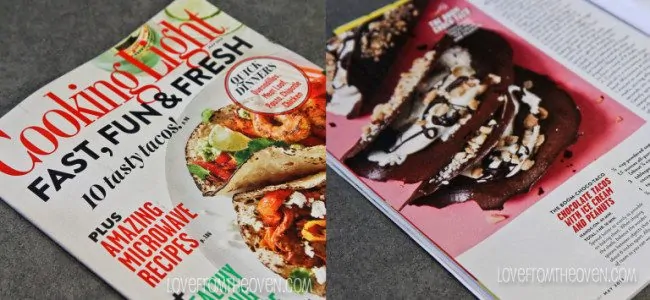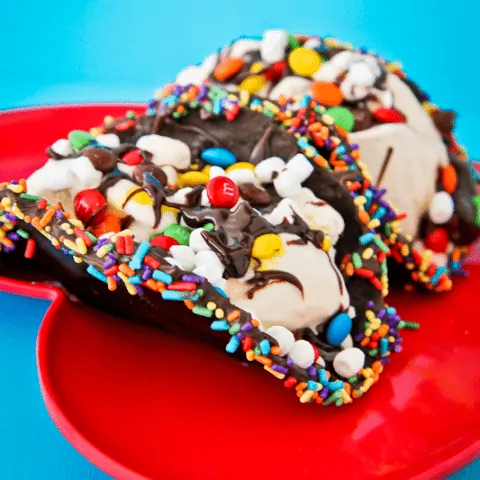 This issue was full of fabulous taco ideas. I about fell over when I saw the chocolate tacos. Um, YES, please! I had to make them, and I'm pleased to report that they are really very simple and VERY yummy. My daughter loved the novelty of them, and you can fill them with your favorite ice cream or filling. Cooking Light made an awesome peanut version, but I went for a nut free version (pesky nut allergy in the house).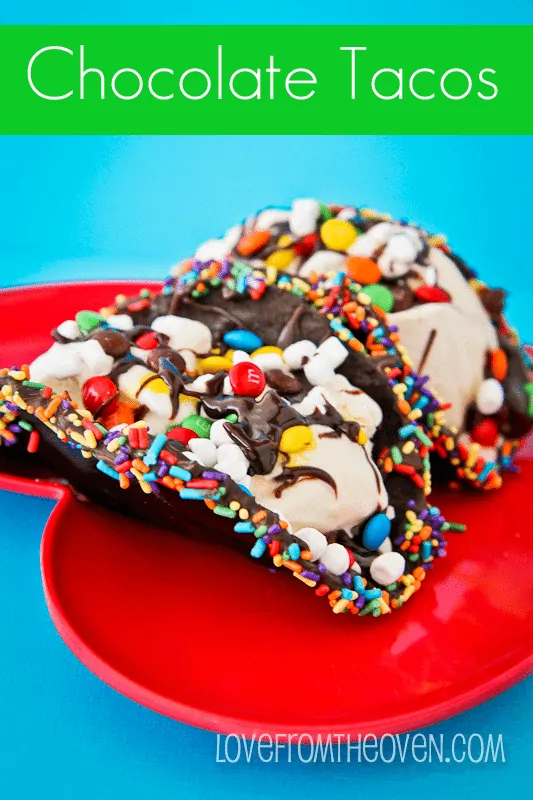 I melted some chocolate coating and piped a bit along the edges of our tacos and then dipped them in sprinkles. After that we simply filled them with vanilla ice cream and toppings. So simple, but you could really get creative. Think of it as a sundae, in a taco shell! Such a fun idea for parties – especially Cinco De Mayo! Okay, let me show you how I made them. As I said, they are easy, but a bit specific. Start off with your ingredients…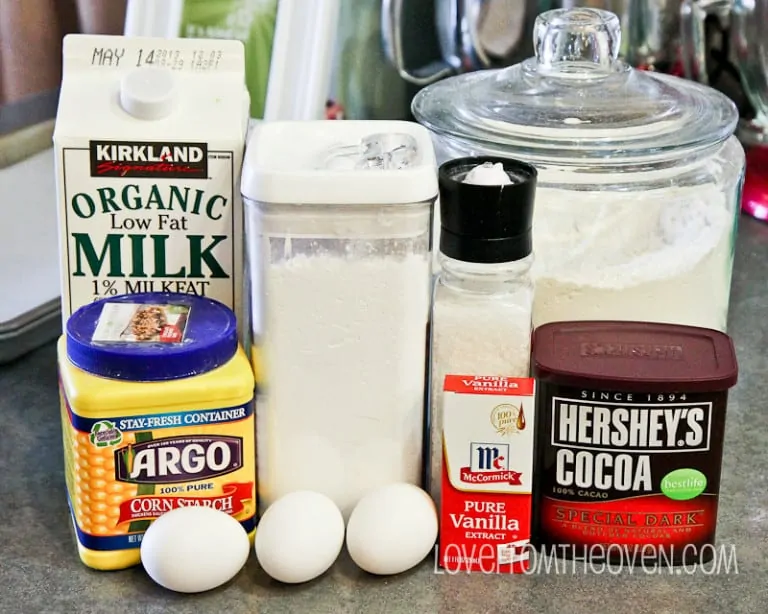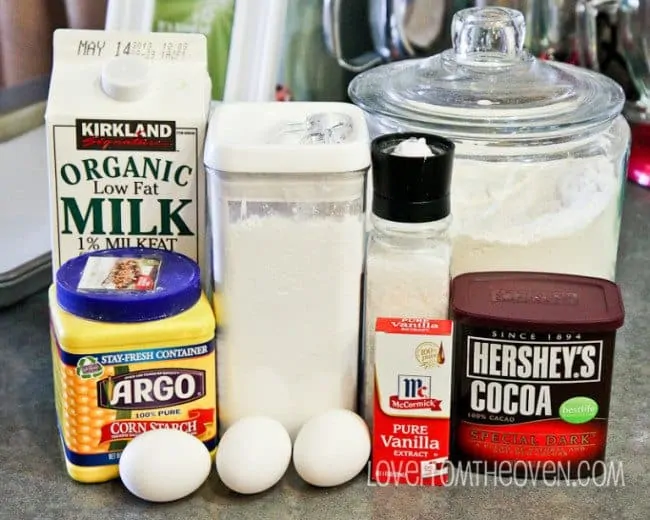 Mix your dry ingredients, then add your wet ingredients.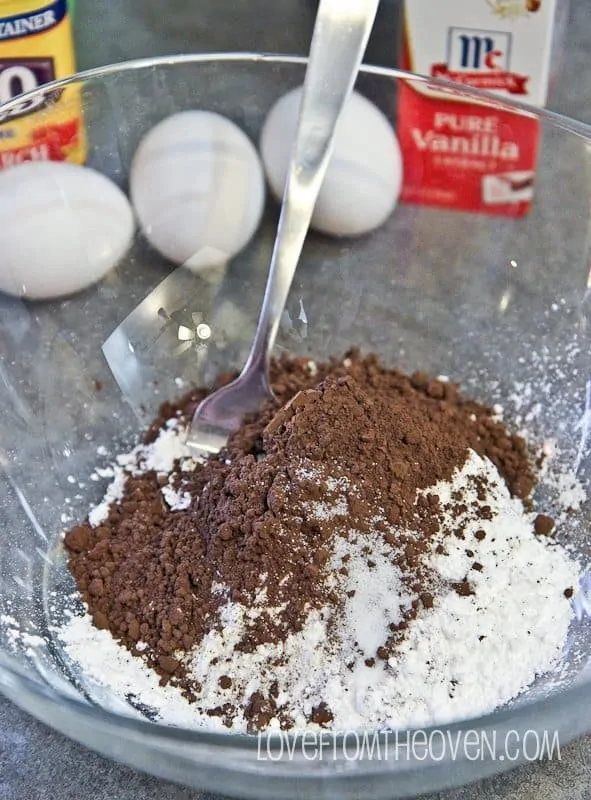 The batter reminds me of a very sticky brownie batter.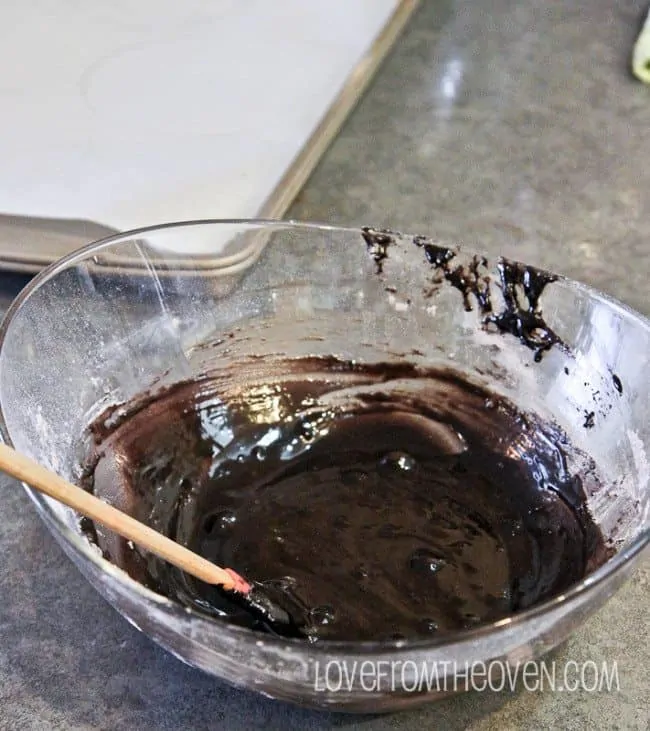 The recipe says it makes eight, but I did six – which worked out perfectly.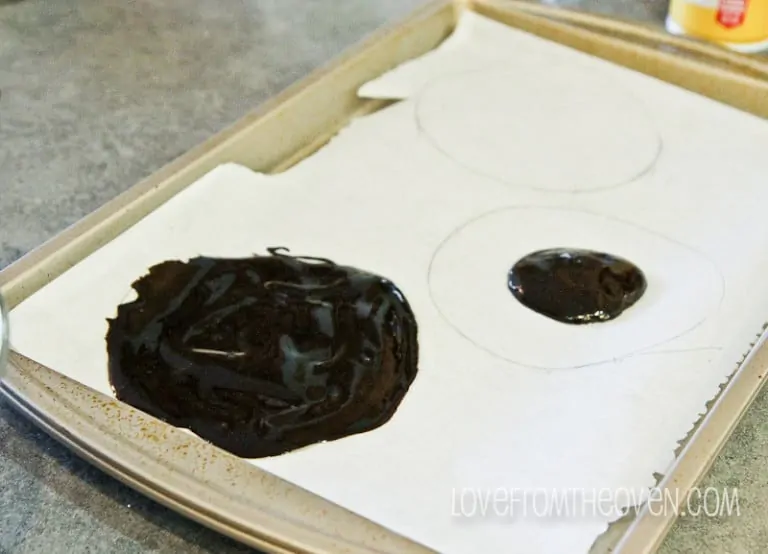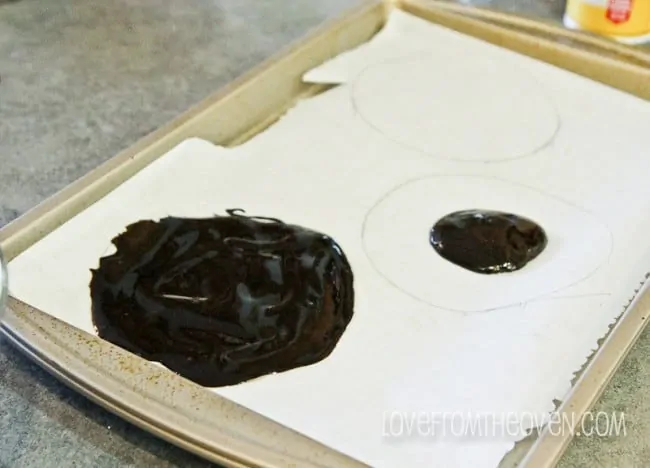 You bake them for about six minutes, and the moment you pull them out you need to carefully get them off of your baking sheet and onto something – a wooden spoon over a bowl works well, in order to create your taco shape.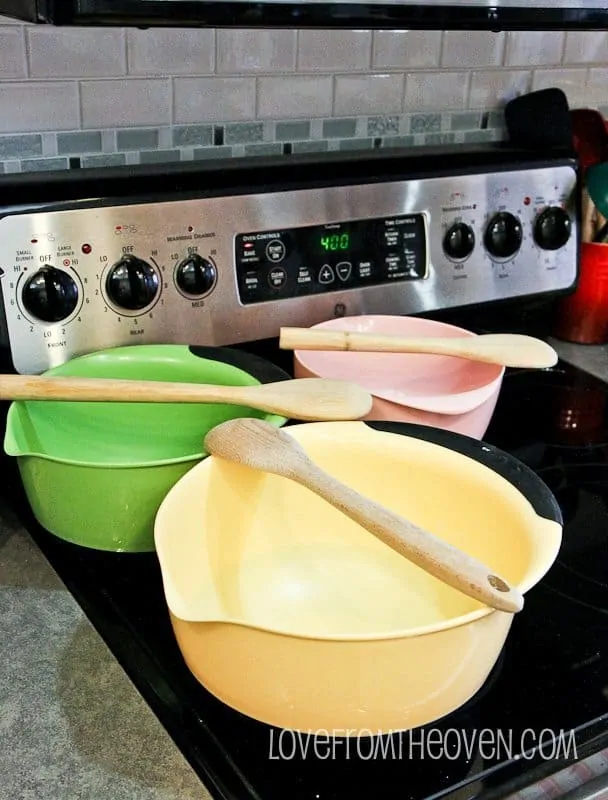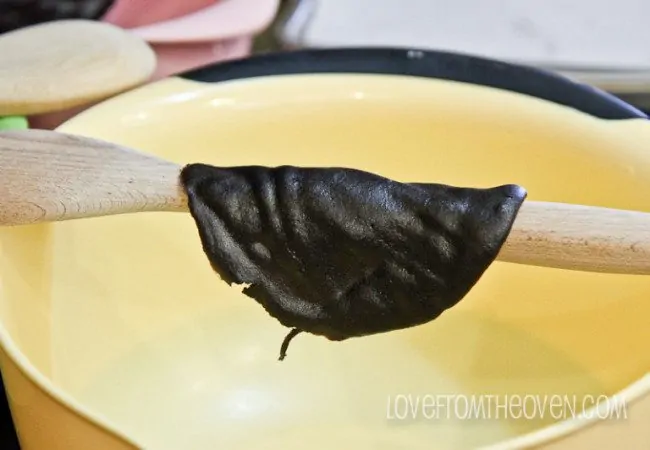 While they are a bit delicate, I'm happy to report that none of mine broke, they held together very well. After they cooled I coated the edges in chocolate coating and dipped them in sprinkles. Because I think everything is better with sprinkles.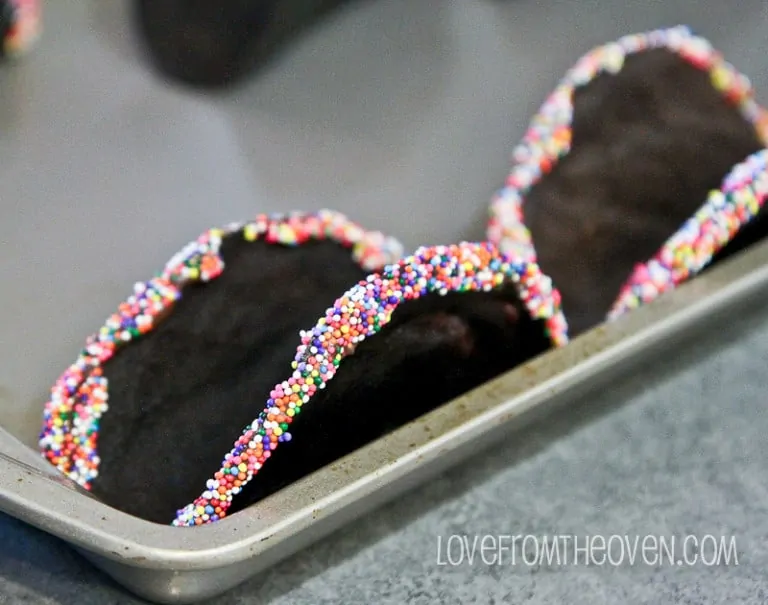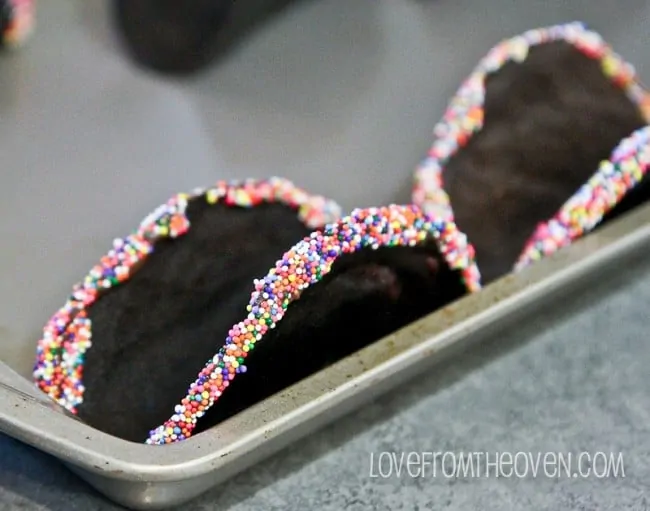 Once completely cool, we filled these chocolate tacos with ice cream and topped with chocolate sauce, sprinkles, M&M's and other toppings. There are only like one million different ways you could top these. I'm thinking I need to try dark chocolate ice cream, caramel, peanut butter cups, whipped cream… you know, for "research" purposes.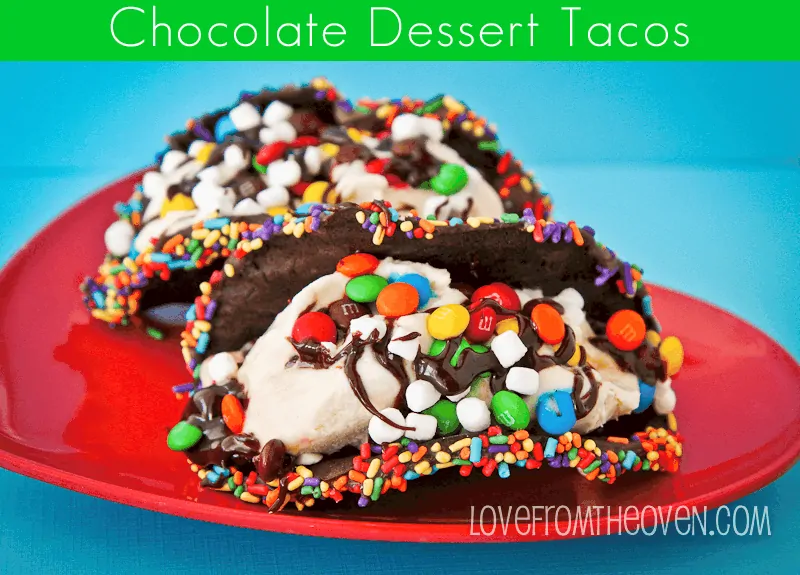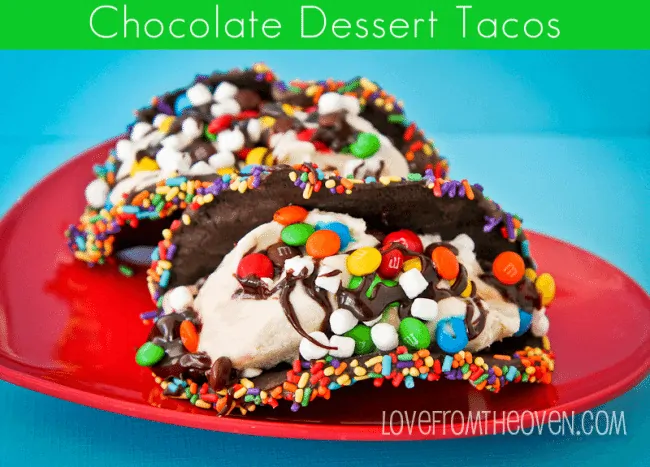 Heck, for a healthier version, fill them with bananas or berries! Or a fun flavored yogurt. Get creative and have fun!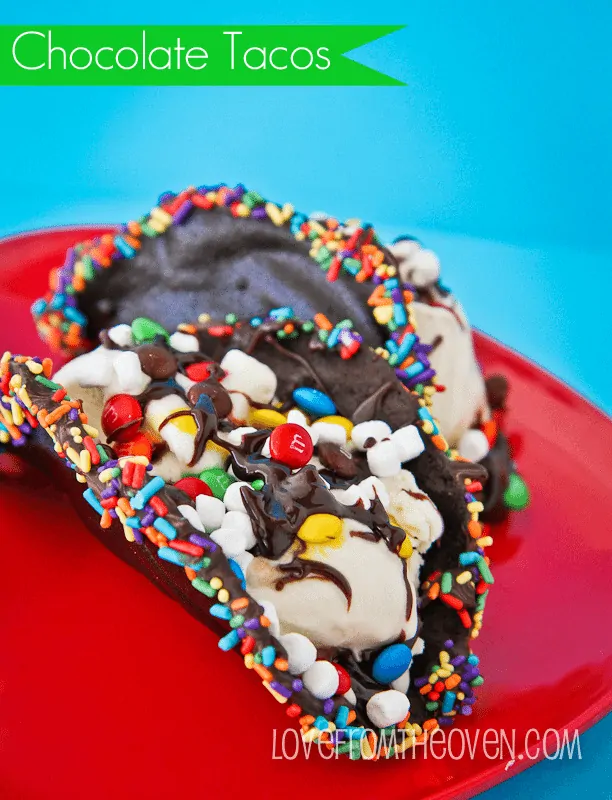 I should say, these are pretty messy to eat. Not exactly a walk around and enjoy politely and neatly. You'll want to pull up a chair and a plate, but trust me, it will be well worth it.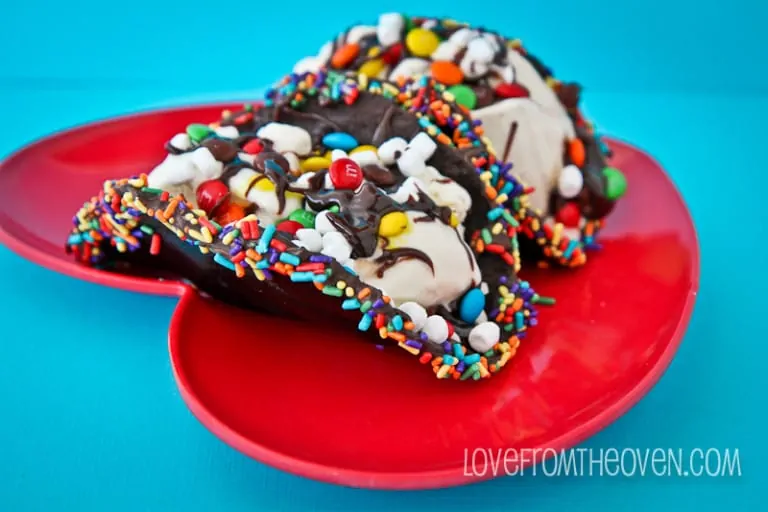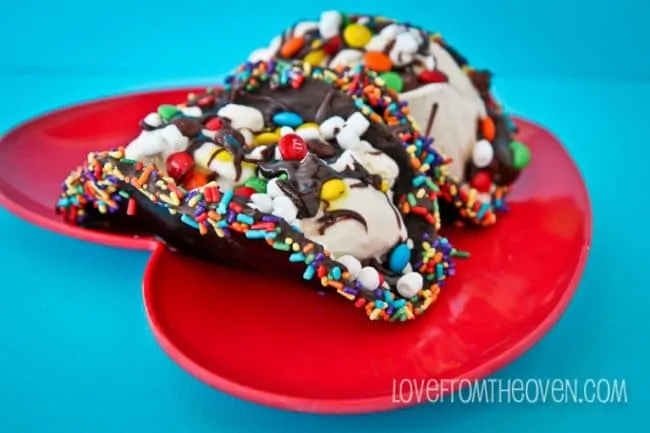 Start off your evening with my easy sheet pan Nachos and you are set for a delicious night!
Chocolate Tacos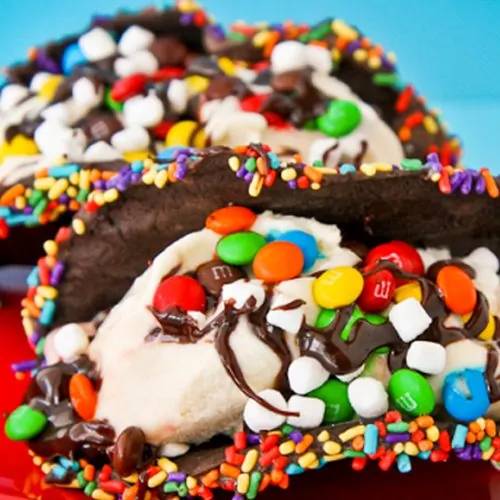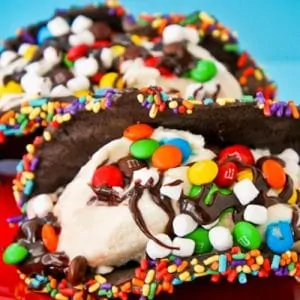 Chocolate Dessert Tacos
Ingredients
1/2

cup

powdered sugar

1.1

ounces

all-purpose flour

about 1/4 cup

3

tablespoons

unsweetened cocoa

1

teaspoon

cornstarch

1/4

teaspoon

salt

3

tablespoons

egg whites

1

teaspoon

2% reduced-fat milk

1/4

teaspoon

vanilla extract

Cooking spray

1/2

cup

semisweet chocolate chips

1

teaspoon

canola oil

1/2

cup

finely chopped unsalted

dry-roasted peanuts, divided

2 2/3

cups

vanilla low-fat ice cream
Instructions
1. Preheat oven to 400°.

2. Combine first 5 ingredients, stirring well. Stir in egg whites, milk, and vanilla.

3. Coat a baking sheet with cooking spray. Using your finger, draw 4 (5-inch) circles on baking sheet. Spoon 1 tablespoon batter onto each circle, spreading to edges of circle using the back of a spoon. Bake at 400° for 6 minutes or until edges begin to brown. Loosen edges with a spatula; remove from baking sheet. Working quickly, gently drape each taco over suspended wooden spoons, gently shaping into a shell; cool completely. (Shells are delicate and should be handled carefully when shaped.) Repeat procedure to form a total of 8 shells.

4. Combine chocolate chips and oil in a microwave-safe bowl. Microwave at HIGH 1 minute or until chocolate melts, stirring after 30 seconds; stir until smooth. Gently spread about 1 teaspoon chocolate mixture on the top third of the outside of both sides of cooled shells, and sprinkle with about 1 teaspoon chopped peanuts. Spoon 1/3 cup ice cream into each shell. Drizzle remaining chocolate mixture evenly over ice cream; sprinkle evenly with remaining peanuts. Freeze for at least 30 minutes before serving.
Disclaimer
Nutrition information is estimated as a courtesy. If using for medical purposes, please verify information using your own nutritional calculator. Percent Daily Values are based on a 2000 calorie diet.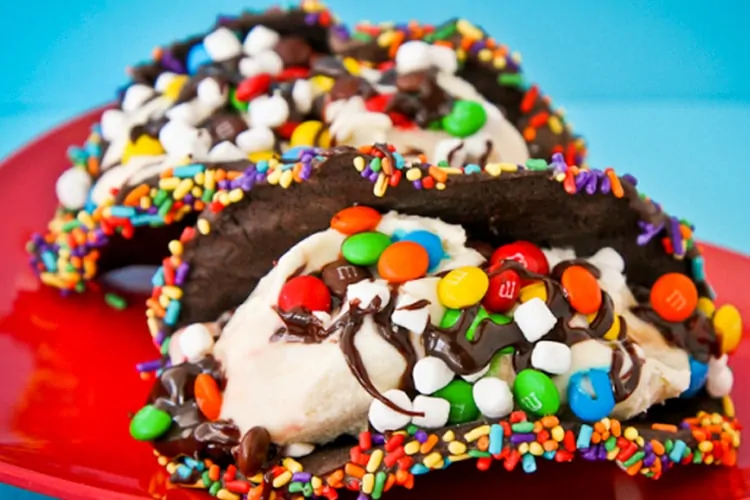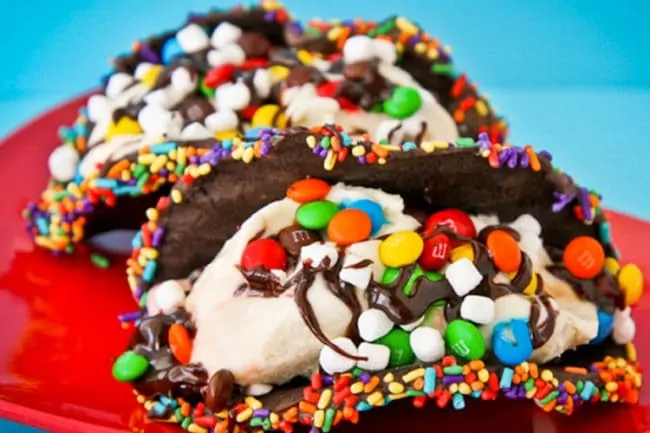 And as noted, I made six, not eight as their recipe states, and I only made the chocolate taco shells the way they did, then improvised on decorating and toppings. Enjoy! If you want some other fun Cinco De Mayo desserts, make sure to check out…
Margarita Cupcakes With Tequila Glaze And Lime Frosting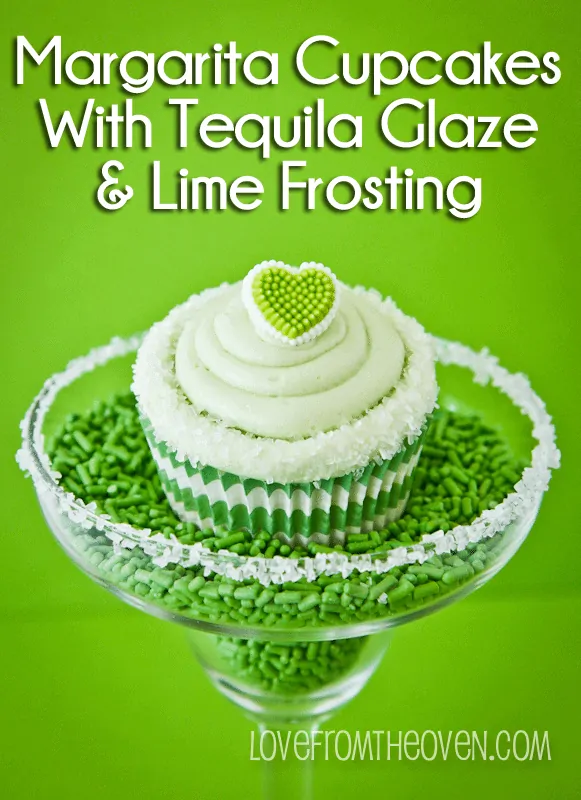 And Margarita Cookies With Salty Sweet Tequila Glaze