Delicious chocolate cookies topped with a decadent mocha glaze, these chocolate mocha cookies need to make their way onto your holiday baking list! I have it on very good authority that Santa would appreciate a little kick of caffeine with his cookies this year.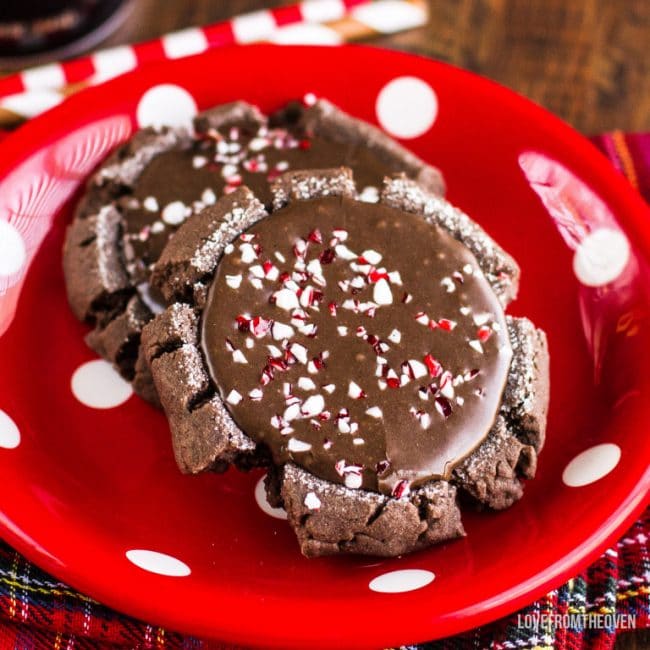 It's hard to believe that Thanksgiving is next week and Christmas is coming up right behind it. I always think that I'm going to be on top of it. Each year I'm going to be ahead of the game when it comes to being prepared for the holidays. The shopping, decorations, cooking and baking, I've got this, I'll be over-prepared! And every year, THAT does not happen. I have the best intentions, but either there is always more to do, or I'm just a really bad judge of how much there is to do and how much time it'll take to get it all done.  It's not just me, is it?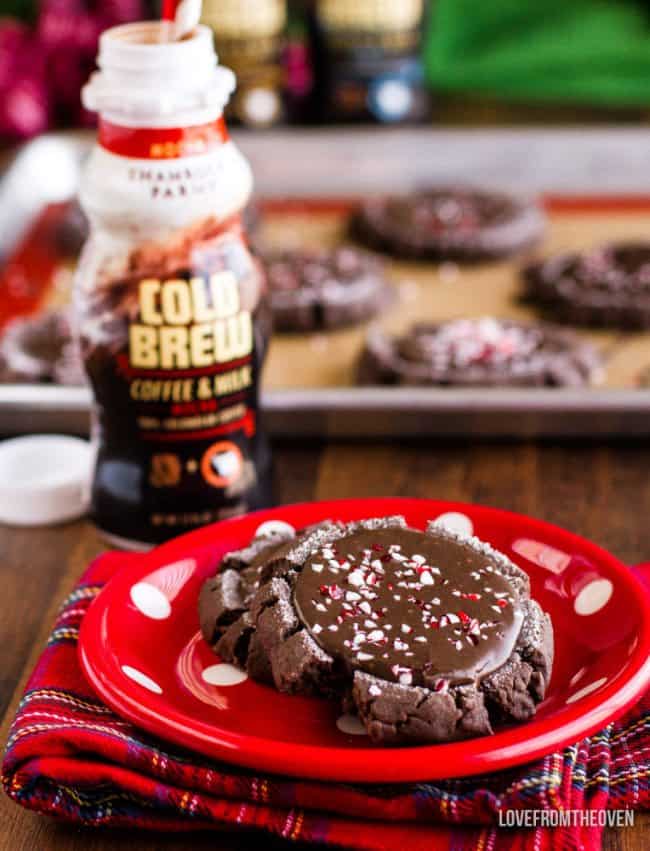 So instead of being super prepared and buying my Christmas gifts in July, I'm rushing and scrambling around as the holidays close in. This year I've got a little extra help, thanks to Shamrock Farms' NEW Cold Brew Coffee and Milk. It's delicious, easy to grab and go, and it gives a nice jolt of energy thanks to twice the caffeine of regular coffee. Available in Original, Mocha and Vanilla, this might just be my new BFF for getting through the holiday season. When it comes to early mornings, I'm kind of an instant gratification kind of gal. It takes me a while to wake up and get going. Because of this I really never brew coffee in the morning at home. So grab and go (or drink at my desk) is perfect for my busy mornings.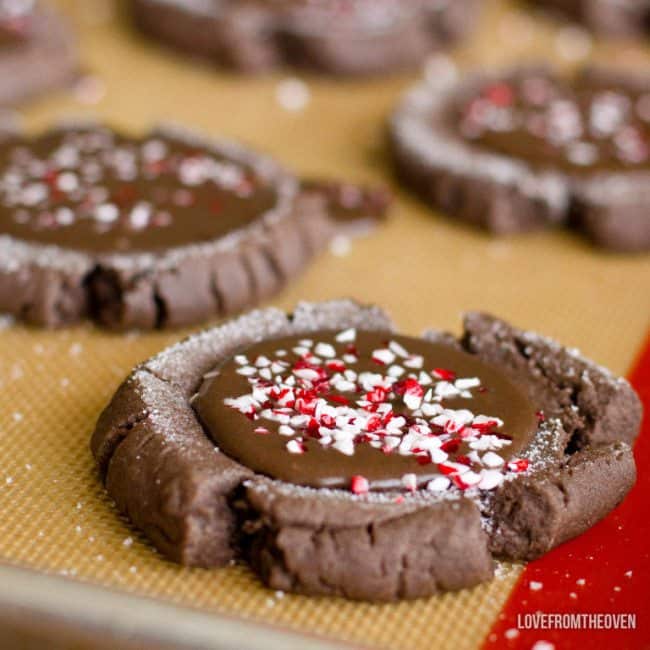 Now let's talk cookies. Amazing chocolate mocha cookies. You need these cookies, and this Cold Brew Coffee And Milk, in your life.
Shamrock Farms combines 100% Colombian coffee with a touch of real cane sugar and pure, fresh Shamrock Farms milk, to create these delicious drinks. Their milk is free of any artificial growth hormones and is sourced only from local farms. As a fourth generation Phoenix native, I can vouch for that local farm part. Visiting Shamrock Farms is a fun and popular school field trip here in the Phoenix area, and I've visited one of their farms with my daughter and her classmates. She still remembers giving the cows names. 🙂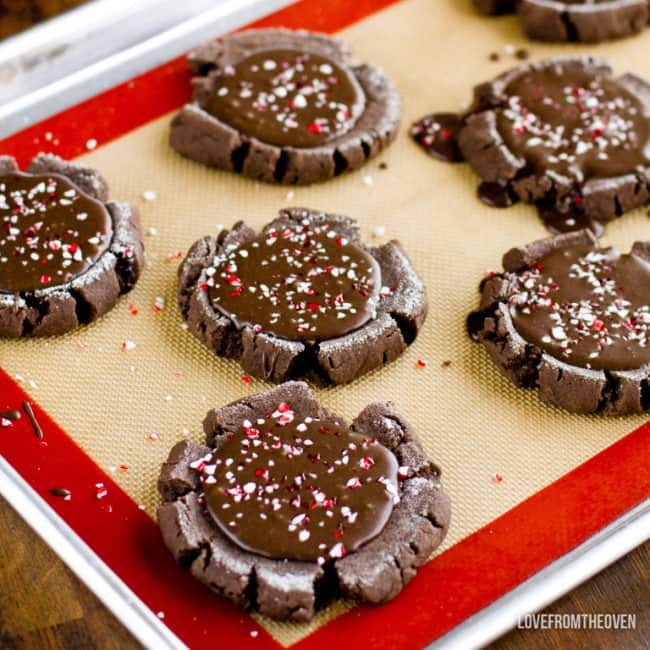 Another thing I love about Shamrock Farms' New Cold Brew Coffee And Milk is that it is smoother and less acidic than regular coffee. I've grown a bit sensitive to acid in my foods over the past year, so straight coffee has become a bit too acidic for my to drink often. This lets me get the coffee I love, the caffeine I need (really, it's a need!) while sparing my stomach the extra acid.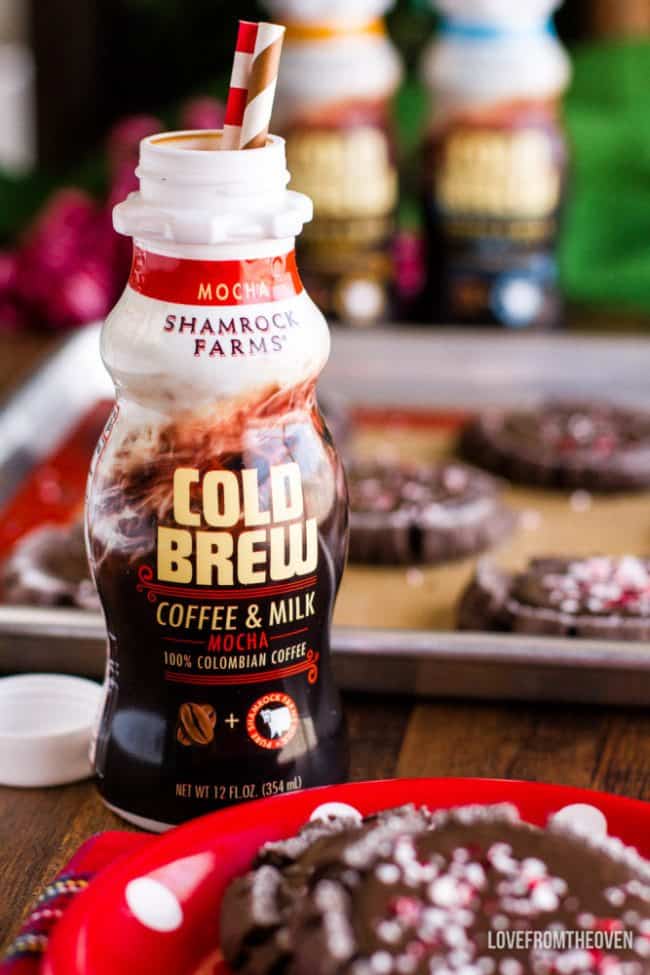 Shamrock Farms Cold Brew Coffee and Milk also makes one heck of a delicious mocha glaze for chocolate cookies! Everyone in my family went crazy for these chocolate mocha cookies. While they are packed with chocolate, they are not overly sweet, a bit more of a mature cookie if you will. I sprinkled some crushed candy canes on mine, but you could use any kind of sprinkle, mini chocolate chips, nuts, coconut on or just leave them as they are with the delicious mocha glaze. You could shake up any of your chocolate frosting recipes by replacing the milk with Shamrock Farms Cold Brew Coffee and Milk.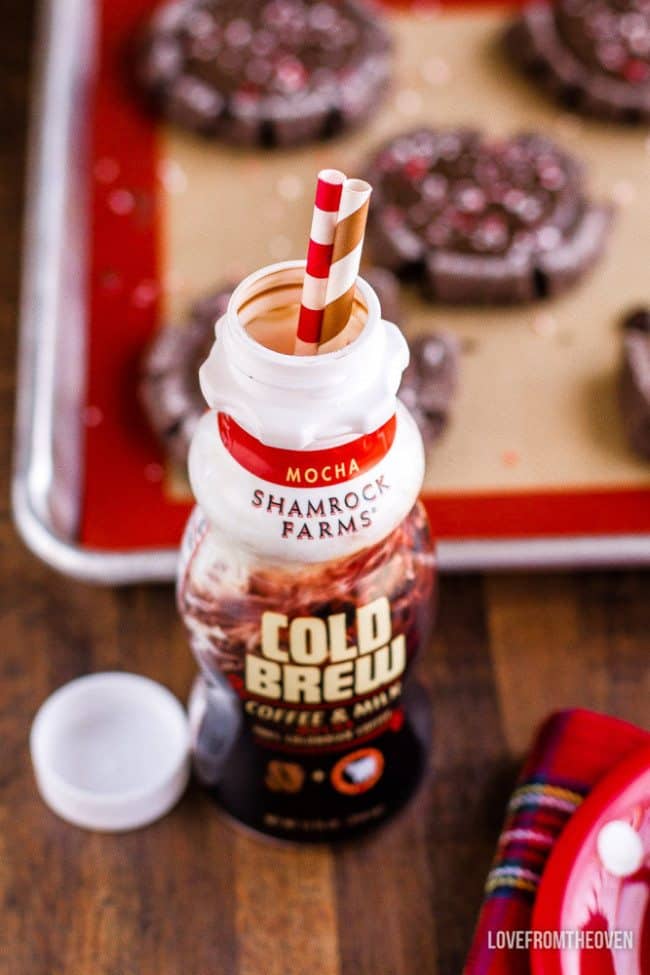 While it might be a tradition to leave Santa cookies and milk on Christmas eve, I think we to update that tradition. I'll go out on a limb and suggest that you leave him cookies and Shamrock Farms Cold Brew Coffee and Milk. Let's be honest, the guy has a long night. Not only does he have to bring gifts to all the kids, but sometimes assembly is required and he doesn't have the right tools. Or he forgot to pack the right size batteries on his sled. Those silly elves, they are notorious for not getting all the gifts wrapped in time. Cookies and caffeine, that's what Santa really wants this Christmas, trust me on that one. If you really want to get on his good list, leave a few more for Christmas morning. I'm sure the big guy is tired on the 25th and I hear his elves get up at the crack of dawn. There is no doubt he's going to appreciate having twice the caffeine to get the day going.
CHOCOLATE MOCHA COOKIES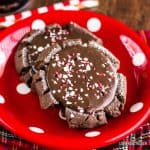 Chocolate Mocha Cookies
Ingredients
Cookies
1

cup

butter

softened

1

cup

sugar

3/4

cup

powdered sugar

3/4

vegetable oil

2

eggs

1 1/2

tsp

cornstarch

1/2

tsp

cream of tarter

1/2

tsp

baking soda

1/2

tsp

salt

1/2

cup

cocoa powder (I used dark cocoa powder

but regular works great)

5

cups

flour

cup

Additional 1/4 sugar
Mocha Glaze
2

cups

powdered sugar

1

tbsp

melted and slightly cooled butter

4

tbsp

Shamrock Farms Cold Brew Mocha Coffee and Milk

1

tbsp

dark cocoa powder
Instructions
Cookies
Preheat oven to 350 degrees F.

In a mixing bowl, beat butter until light and creamy. Add sugars and beat until well combined. Add oil and eggs, mix to combine. Add dry ingredients and mix until just combined, dough will be thick.

Using an ice cream scoop, scoop cookie dough and gently roll into a ball shape, and place on the pan.

Once cookie dough is on cookie sheet, press the bottom of a flat glass into the additional 1/4 cup sugar, and then gently press into the cookie, to make an indentation. Repeat with remaining cookies.

Bake for approximately 9 minutes. Remove from oven and immediately press the bottom of the glass into each indentation again while hot. This helps create a well for the mocha glaze. Allow to cool completely.
Mocha Glaze
Combine powdered sugar, melted butter, cocoa powder and Shamrock Farms Mocha Cold Brew Coffee and Milk in a bowl and mix well to combine. Glaze can be made thicker by adding additional powdered sugar, or made thinner by adding additional Shamrock Farms Mocha Cold Brew Coffee and Milk.

Spoon glaze into indented wells on cookies. If desired top with crushed candy canes, chocolate sprinkles, mini chocolate chip, nuts or coconut, or simply leave glaze as is.
I can't wait for you to try these cookies, and Shamrock Farms Cold Brew Coffee and Milk. Shamrock Farms Cold Brew Coffee And Milk is available in the coffee/juice refrigerated section at your local Bashas, AJ's Fine Foods, Safeway, Albertson's, Sprouts and Quick Trips. For more news and updates about Shamrock Farms, visit www.shamrockfarms.net, www.facebook.com/shamrockfarms and follow at @shamrockfarms on Twitter.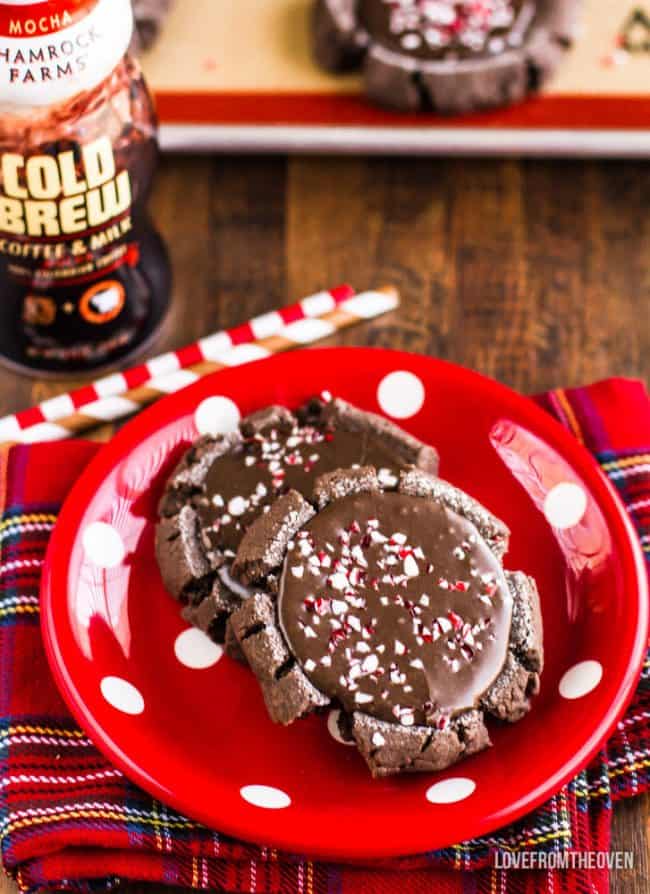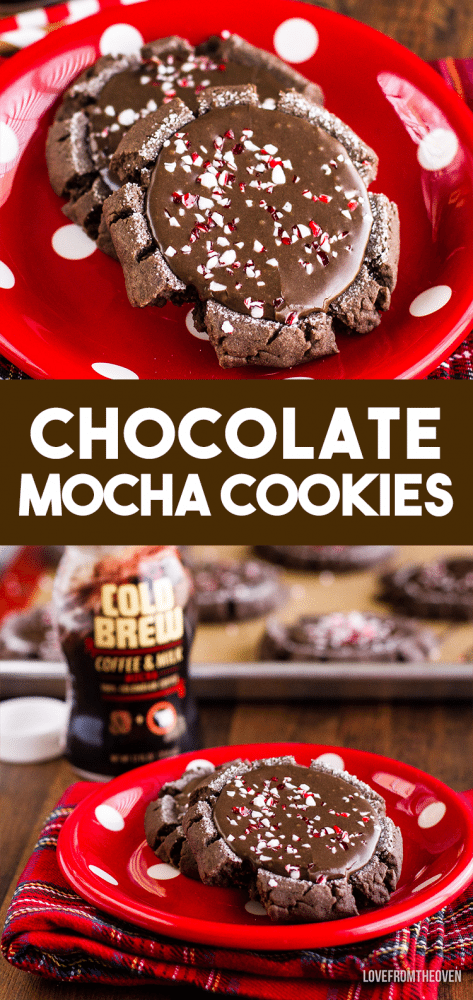 This is a sponsored conversation written by me on behalf of Shamrock Farms. The opinions and text are all mine.