If you can't decide between cake and ice cream, have them both in a cupcake milkshake! With a cupcake milkshake you can have your cake, and drink it, too!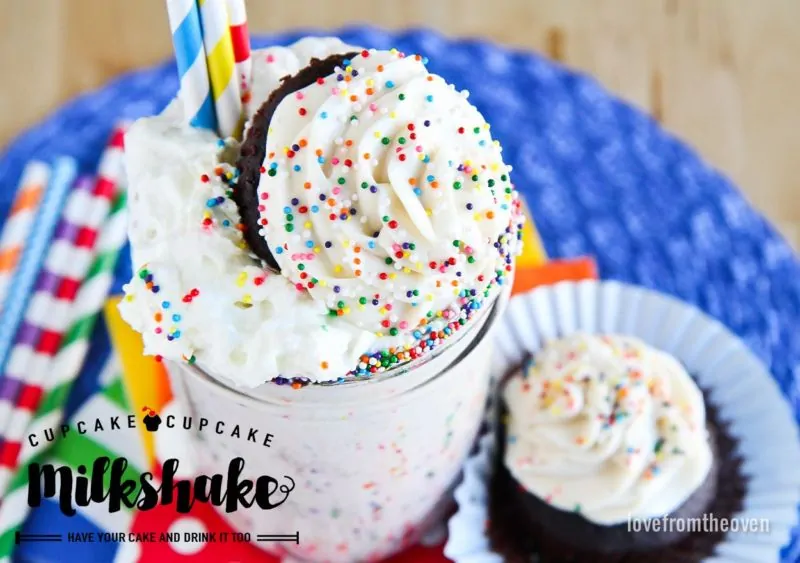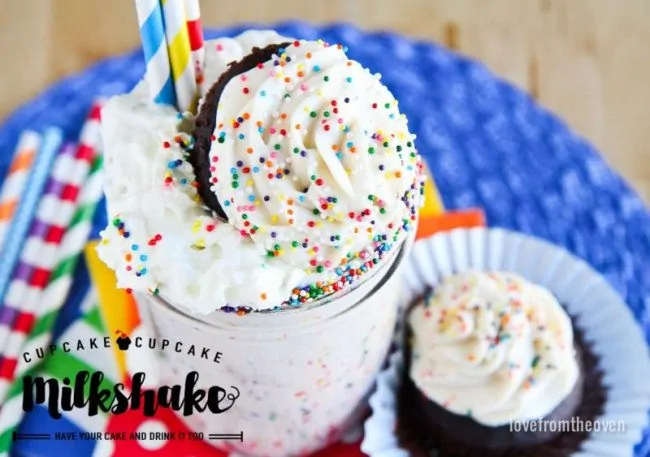 A few weeks ago I visited a local bakery that sold both cupcakes and ice cream, and offered the best of of both worlds, a cupcake milkshake. I had to get one, for research purposes of course, and oh my word, it was amazing! After just a drink or two I knew I had to make one at home!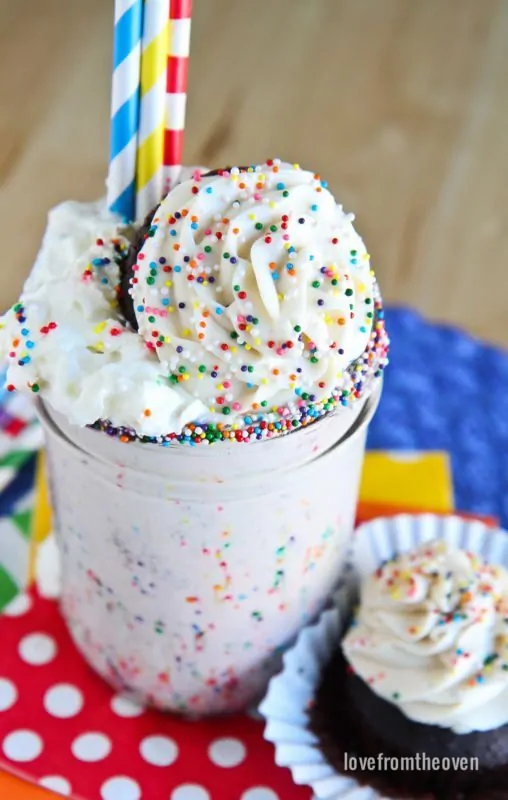 While you can bake cake or cupcakes specifically for this, you can also use any cupcakes or cake that you might have on hand, though I know leftover cake isn't usually a thing! Often when I bake cupcakes I don't need the full two dozen that a recipe calls for, so I will freeze a few of them so that I always have some cupcakes on hand.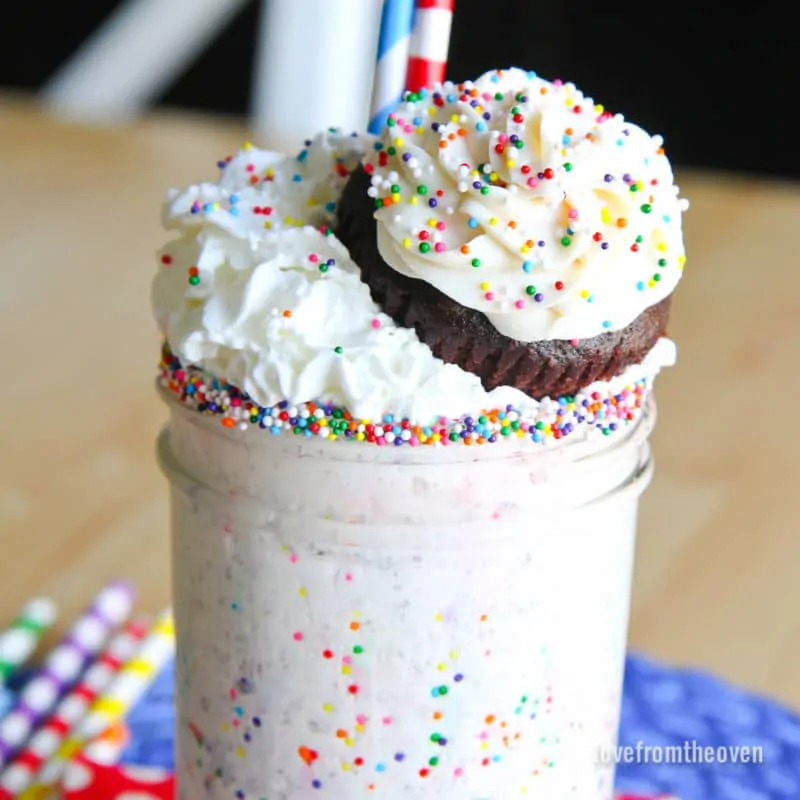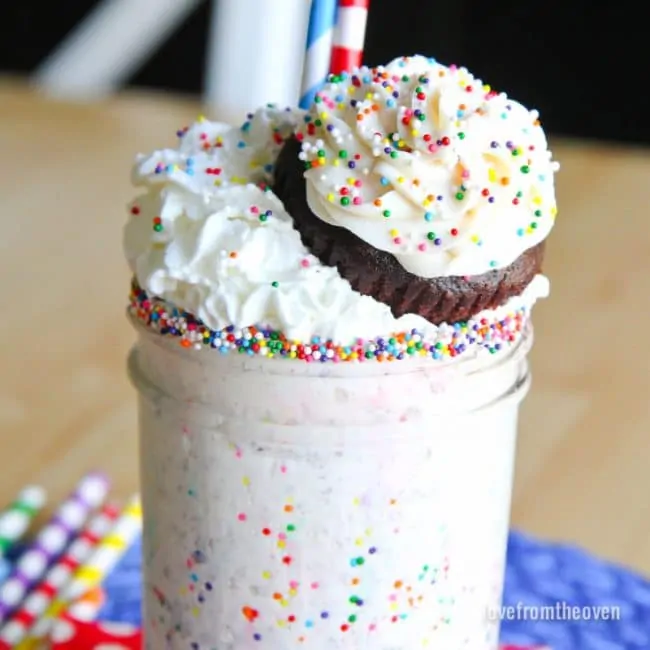 The only ingredients that really need to make a cupcake milkshake is some ice cream, some milk and your cupcake or cake. You can get creative and add some toppings, just like you would for any milkshake. To make my milkshakes I like to use my immersion blender, especially when I'm only making one or two shakes. You can also use a traditional blender, which is great if you are making more than two milkshakes. A whipped cream dispenser is great for fresh whipped cream, the ideal way to finish off any milkshake!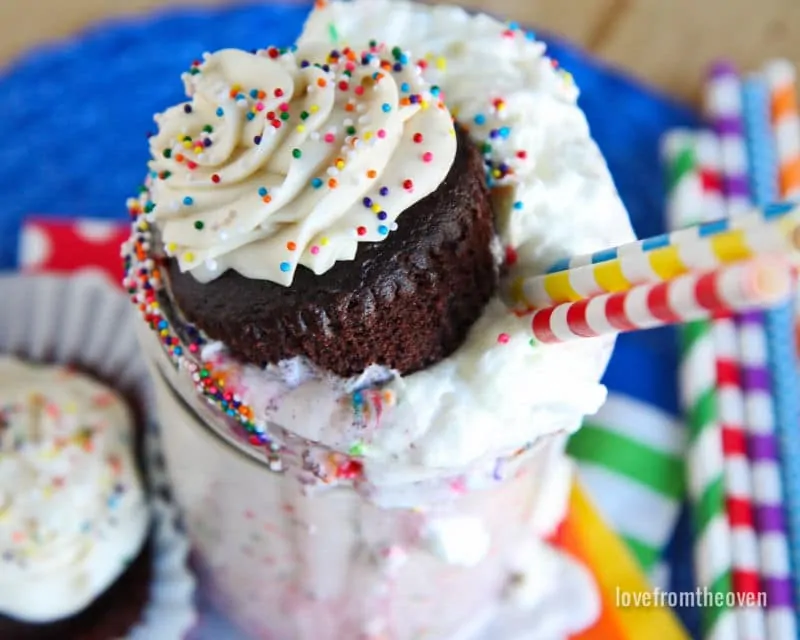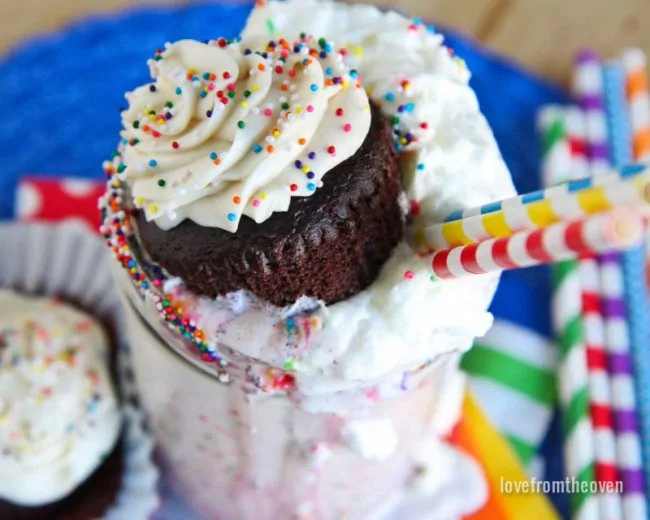 I start by making my milkshake which you can make with any ice cream or milk shake recipe that you like. Once the milkshake is blended, I break my cupcake into a few pieces and toss it in, give it a blend, and voila, cupcake milkshake!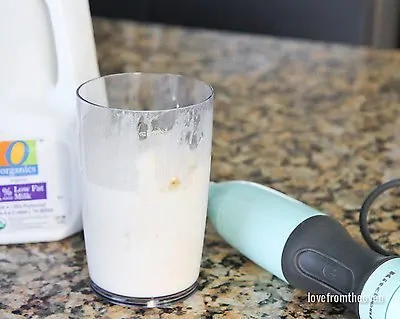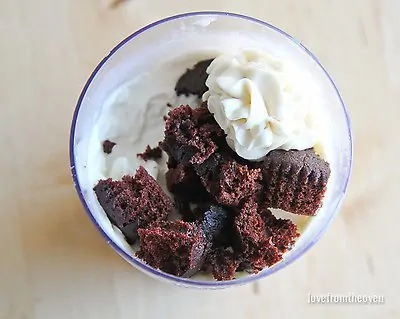 You can use milkshake glasses, regular glasses or even mason jars to serve your cupcake milkshakes in. For fun I like to line my shake glasses with some rainbow sprinkles. To help make them stick to the sides brush a tiny bit of corn syrup in the glass, then add my sprinkles, swirl them around, then add the milkshake. This also works for the rim of your glass as well. It's a cute look for fun. And you can't forget straws! Wide straws work best for this milkshake, but paper straws are super cute!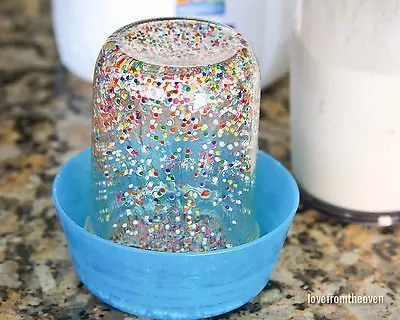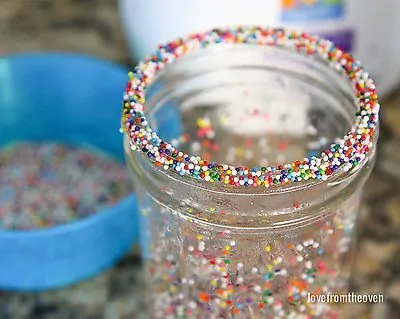 I used vanilla ice cream for my milkshake, as vanilla milkshakes are my favorite, and I love the combo of vanilla ice cream and chocolate cake. But get creative, try fun and different flavors! The only thing you'll want to avoid is ice cream with large chunks, as it might not work with your straws. That said, you can always cut back a bit on the milk and use a chunky ice cream, and eat it with a spoon like a Blizzard or Concrete Mixer. A few combos I can't wait to try are peanut butter ice cream with chocolate cake, vanilla ice cream with red velvet cake and french vanilla ice cream with yellow cake!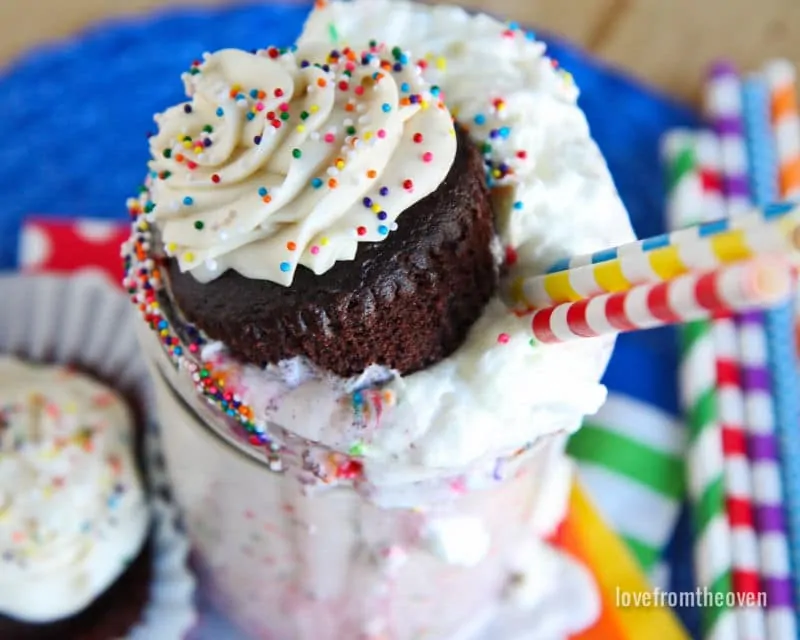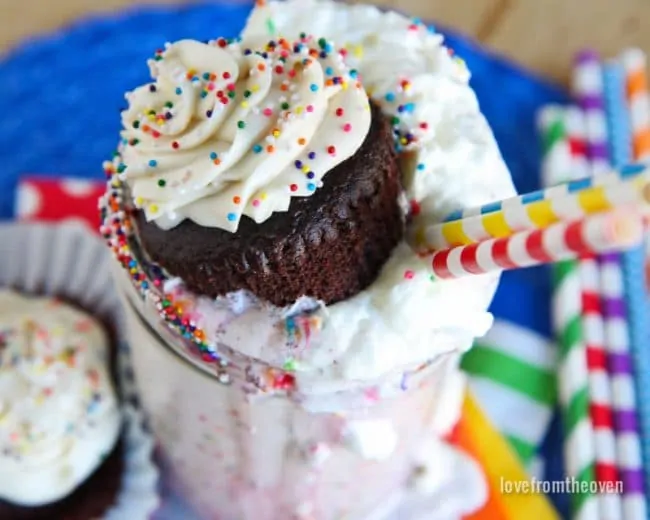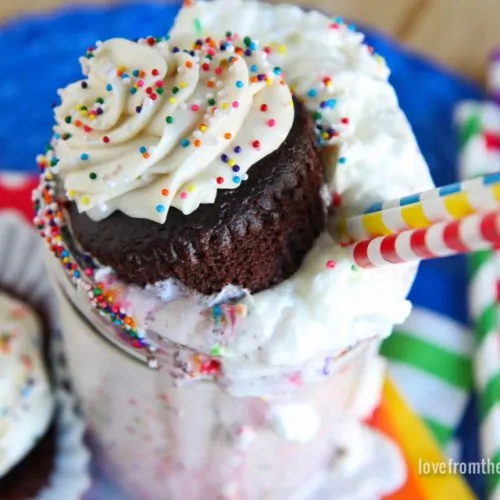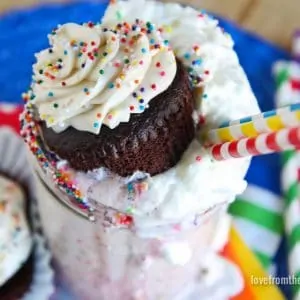 Cupcake Milkshake Recipe
Ingredients
5

scoops ice cream

1

cup

milk

2

cupcakes

Optional - frosting

, sprinkles
Instructions
In a blender, combine milk and ice cream and blend until smooth. Break apart cupcakes and add to shake, blending until just combined. Pour into two glasses and serve immediately.
Notes
Note - if your cupcake does not have frosting on it, you can simply add a tablespoon of frosting to your shake when blending, and you'll get the same great flavor as you would from a frosted cupcake.
Disclaimer
Nutrition information is estimated as a courtesy. If using for medical purposes, please verify information using your own nutritional calculator. Percent Daily Values are based on a 2000 calorie diet.