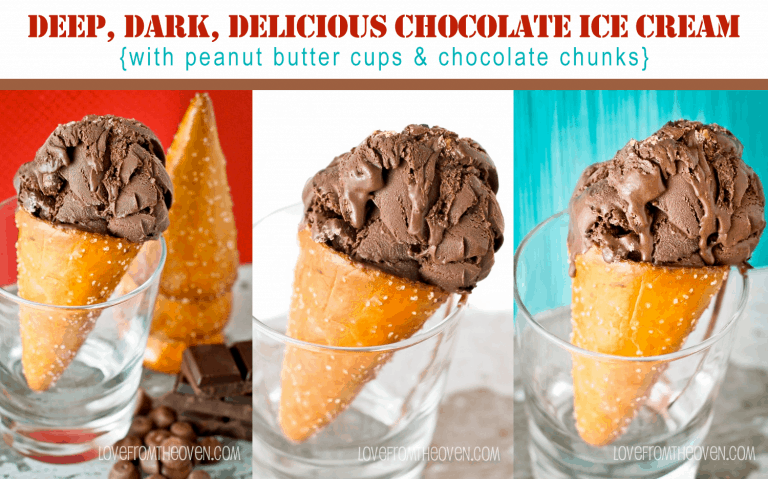 I'll admit it, I have very rarely made homemade ice cream.   It's kind of odd given that…
1.  I have a great ice cream maker.
2.  I have incredibly fond memories from childhood of my Dad making his homemade ice cream (in the big wooden ice cream making machine).
3.  My kiddo asks me all the time to make some.
I'm not sure why I don't.  I think it's probably because most of the recipes have a lot of steps, and I have a seriously short attention span which tunes out after step seven of almost anything.  Well that and the fact that seeing the amount of cream that goes into ice cream is a bit mind boggling.   But… with the recent arrival of pretzel cones in this house, it was time to pull out the ice cream maker and get to work.
And I think it was worth it…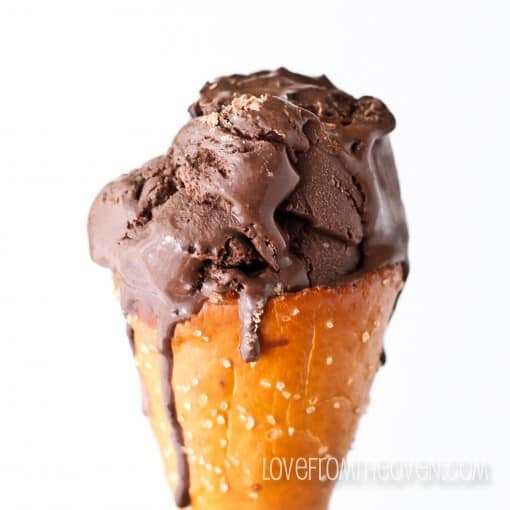 PRETZEL CONES FROM CONE GUYS
I tried my best to document every step of this recipe with photos, because I am apparently seven years old and have trouble staying focused on recipes that are all words and no pictures.     This recipe is based on one from The Cilantropist for Dense, Dark Chocolate Ice Cream.   I made a few slight alterations, but I have no doubt it's mind blowingly delicious exactly as she has hers written.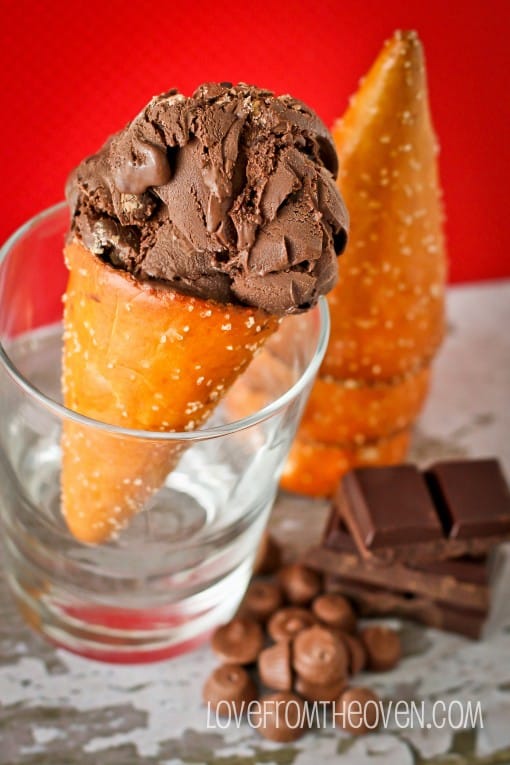 It was amazing and incredibly decadent.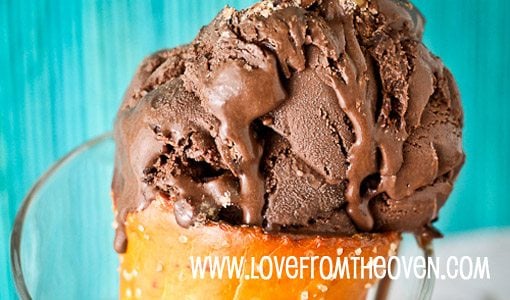 If you are looking for light and healthy recipes, just run away now.  You've been warned.   This is a once in a while treat, so if you want to indulge a bit than here we go!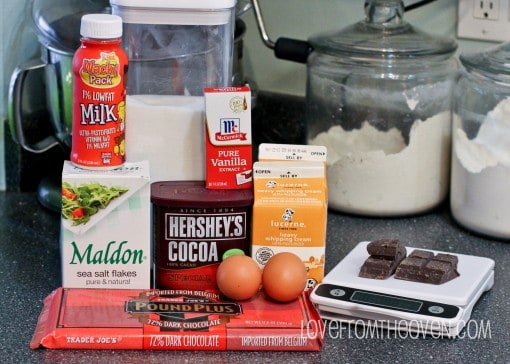 Dark & Delicious Chocolate Ice Cream
adapted from The Cilantropist

1 cup fat free or 1% milk
2 egg yolks
2 cups heavy cream / heavy whipping cream
1/4 cup plus 1 1/2 tablespoons of dark cocoa (you could use regular, but dark is awesome!)
2/3 cup sugar
5-6 ounces of dark chocolate, chopped (I used Trader Joe's Pound Plus Bar)
1 teaspoon vanilla
1/2 teaspoon salt
Optional: Mix ins of your choice.  I added mini peanut butter cups and chopped up chocolate chunks, but you could add almost anything.  Or nothing at all.  Whatever YOU like!
Optional: Pretzel Cones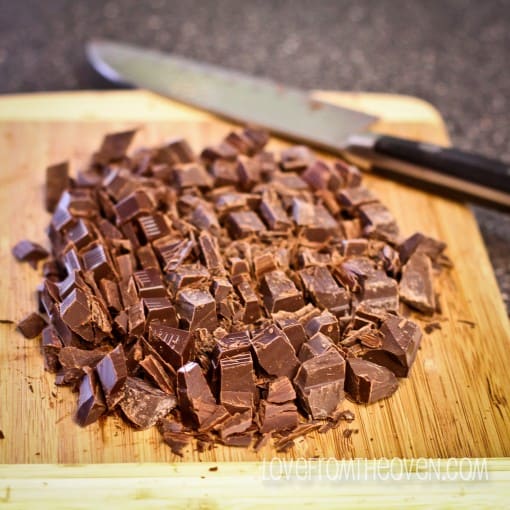 I started by weighing and then chopping up my chocolate, which was the Pound Plus bar from Trader Joe's and measuring out my ingredients.    Turns out a pint of cream is equal to two cups.  Love when things work out like that.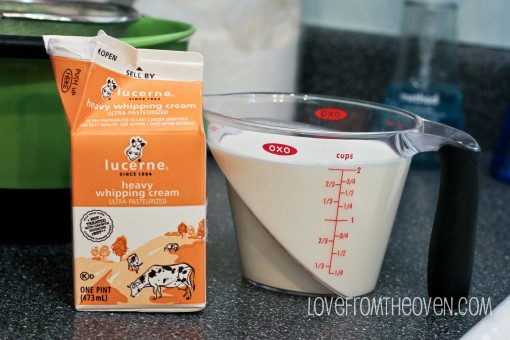 Once that was done, it was time to get to really get to work.
Place your milk in a medium size bowl.  If you have a fine mesh strainer, place that over your bowl for later use.  In a separate medium to large size bowl, whisk your two egg yolks and set aside.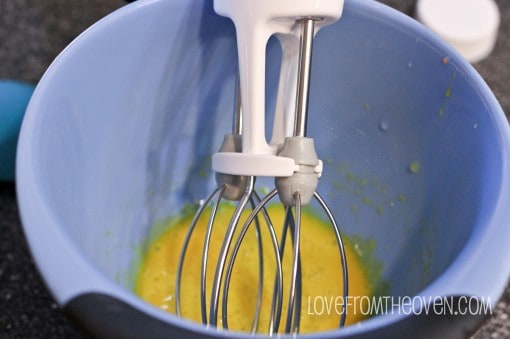 In a large saucepan, combine your cream, cocoa powder and sugar.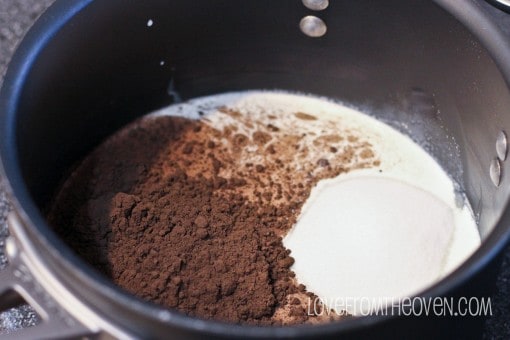 Whisk the ingredients together to incorporate the solids.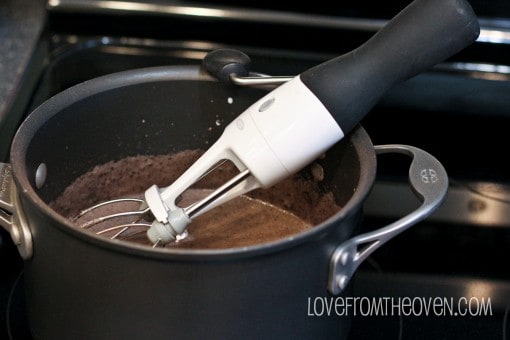 Heat over medium high heat until just boiling, then remove the pan from heat and whisk in the chopped up chocolate in three additions, making sure that the pieces are dissolved before continuing.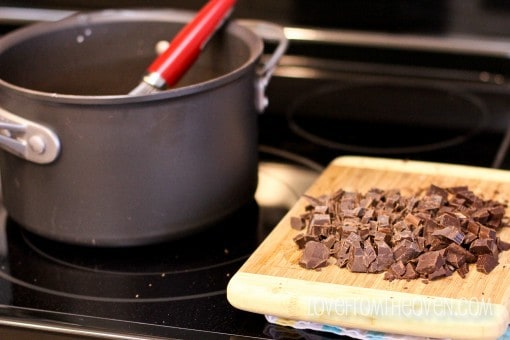 After chopped up chocolate has been added, melted and dissolved into the mixture, take a ladle or large spoon and add a small amount of the warm mixture to your bowl with the beaten egg yolks (only a small amount to start unless you want chocolate cooked eggs).   Whisk together well and then add the rest of the warm chocolate mixture to the yolks, whisking constantly.
Now return the chocolate and egg mixture to your saucepan and heat on medium high heat, while stirring constantly, until the mixture begins to thicken slightly.   Remove pan from heat at that point.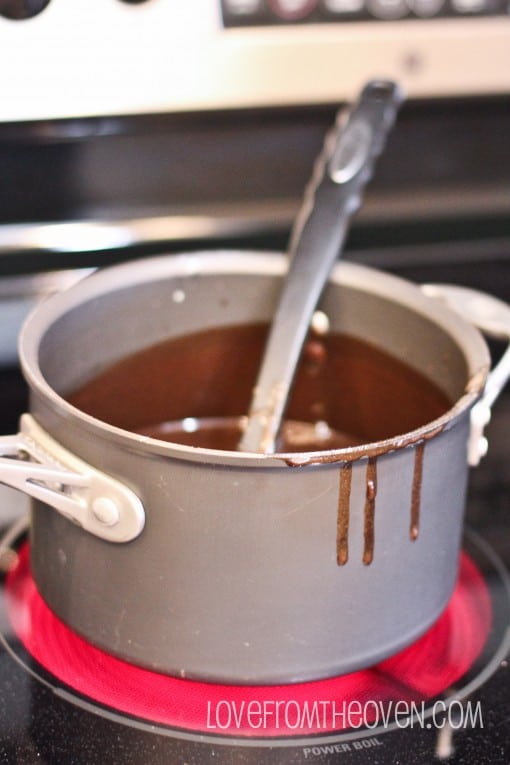 At this point you are done with the stove.  Yay!   You will now pour your chocolate mixture into your bowl that contains your milk.  If you have the fine mesh strainer, pour it through the strainer.  This is to catch any tiny pieces of egg that might have 'cooked' in the process.   If you don't have a fine mesh strainer, don't sweat it, it's not that big of deal (unless you made scrambled eggs, then we may have some issues…).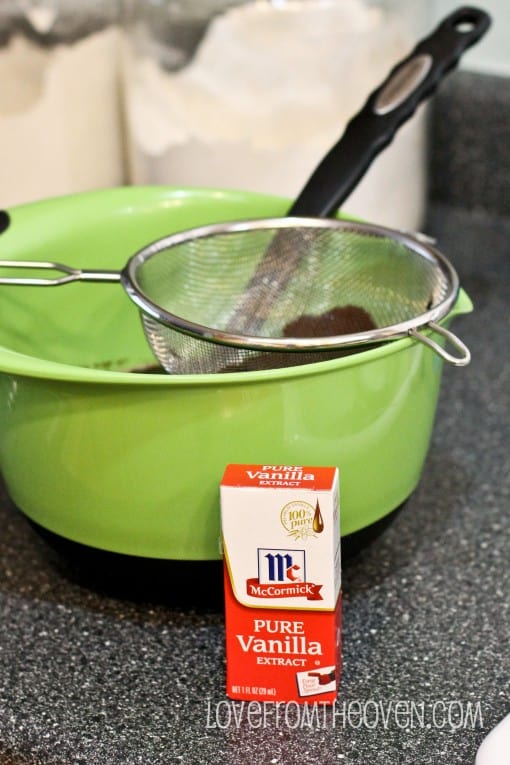 Stir in the vanilla and salt until everything is smooth.  Transfer your bowl to the fridge for a few hours to cool (at least 2-3 hours).     After chilling in the fridge, it's finally time to break out the ice cream maker.   Pour your ice cream into the machine and follow the instructions that come with the machine (mine is super easy, you just turn it on – that's it).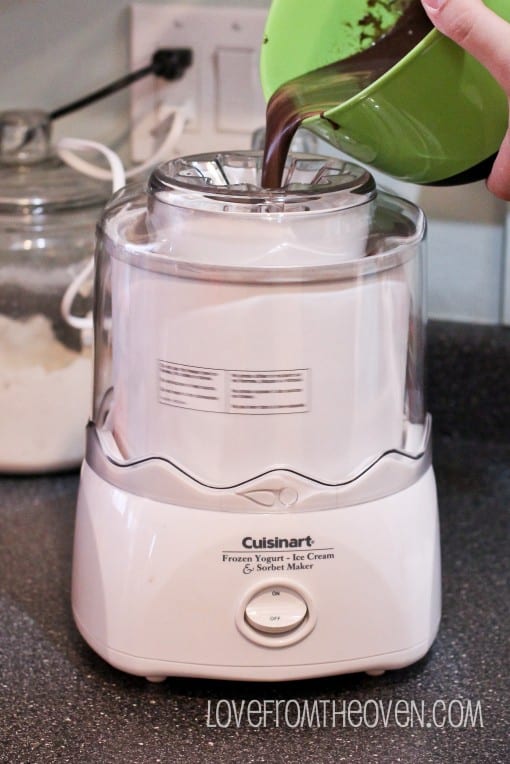 After the ice cream maker does it's job, then it's time to transfer to a container and put in the freezer.   This is the point when I added in my mix ins, which were mini Trader Joe's peanut butter cups and more of the chopped dark chocolate bar.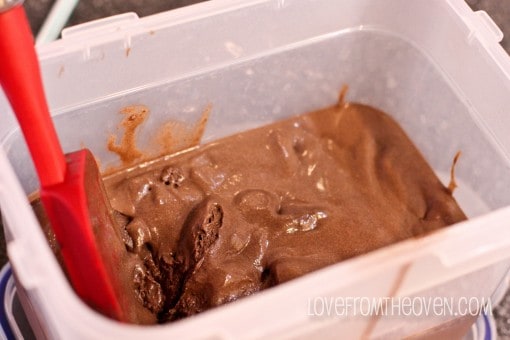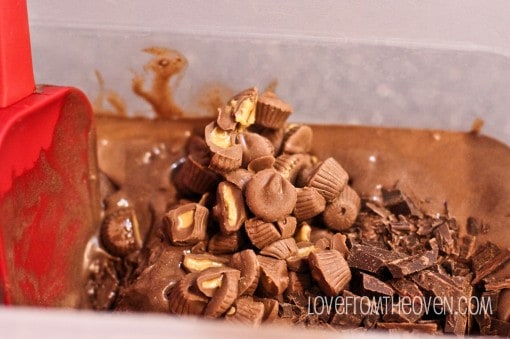 You could eat some right at this point, my daughter did.  It is however very soft – like melting soft serve.  Some time in the freezer definitely helps  it achieve a more solid ice cream state.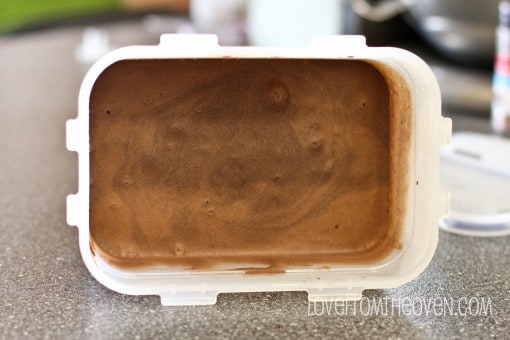 And now that you've spent 5493 hours making ice cream (okay, maybe that's a tad exaggerated) you get to enjoy it.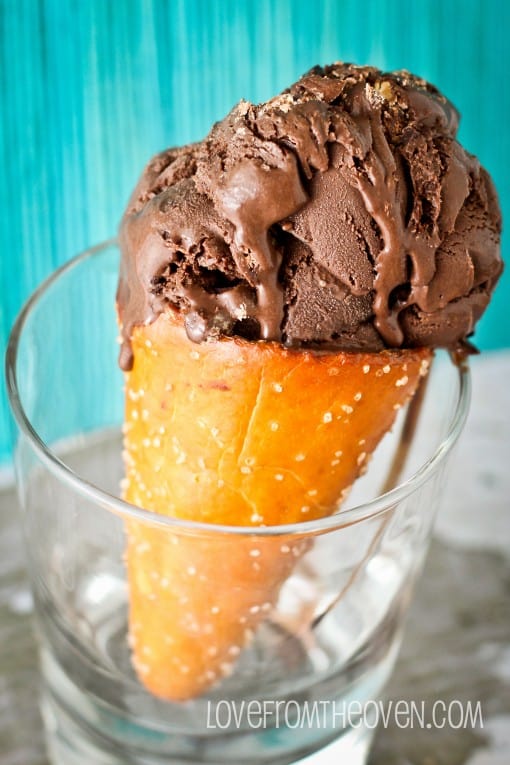 Oh. My. Word. Shut. The. Front. Door. This. Is. AMAZING.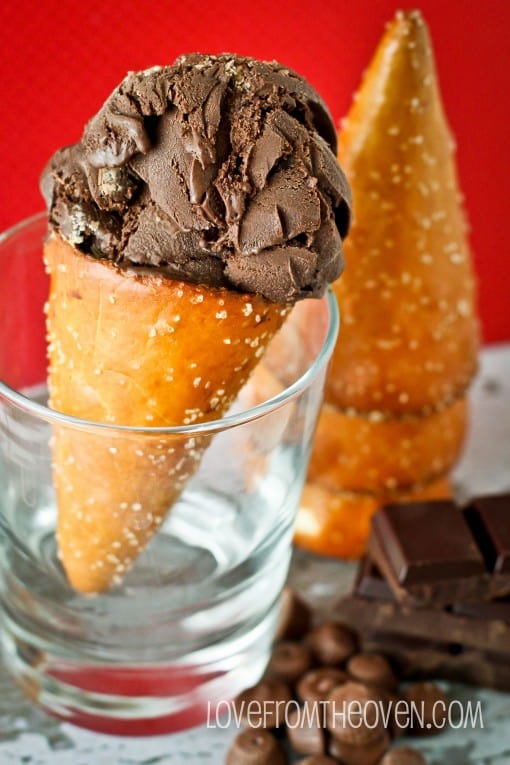 Deep. Dark. Dense. Decadent. Delicious. Dreamy.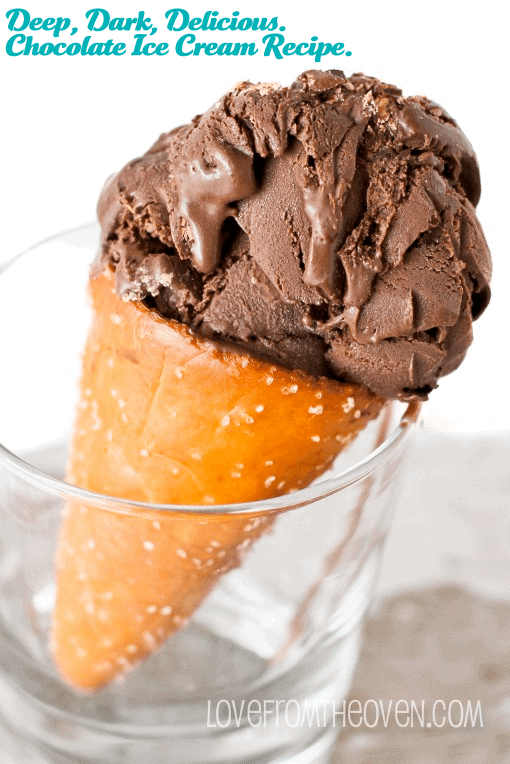 The pretzel cones are an amazing salty crunchy contrast to the luscious dark chocolate.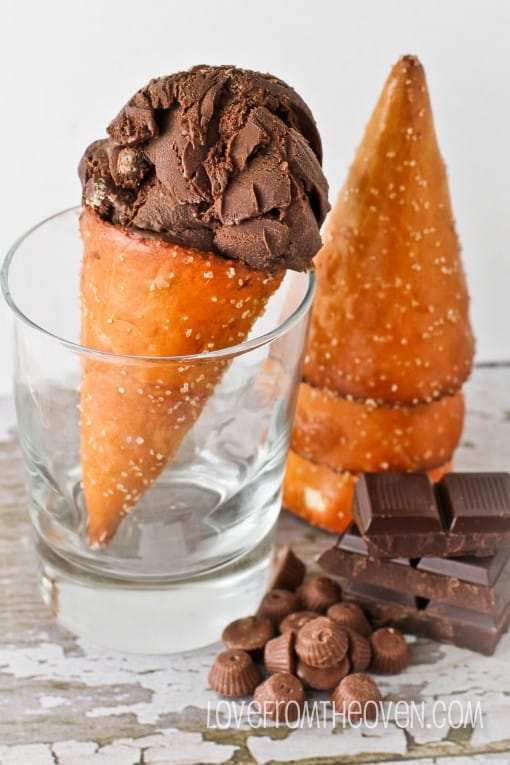 If you haven't already, head over to this post and enter to win a prize package of the delicious salty pretzels (as well as M&M, chocolate chip and chocolate pretzels) from Fancy Flours.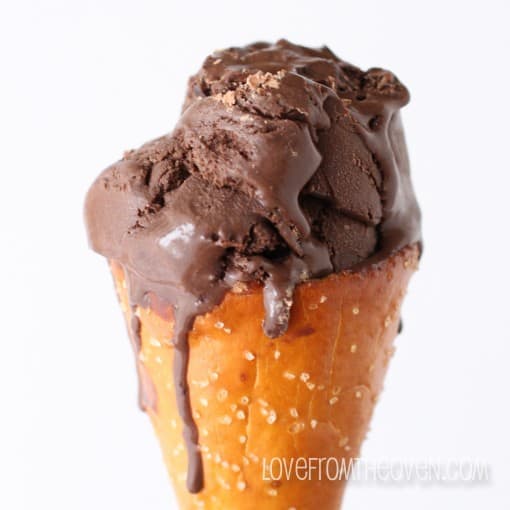 Enjoy!