My kids, like most, absolutely LOVE making ice cream sundaes, so a DIY ice cream sundae bar is always a huge hit with them. Who doesn't love topping their ice cream with all sorts of yummy treats?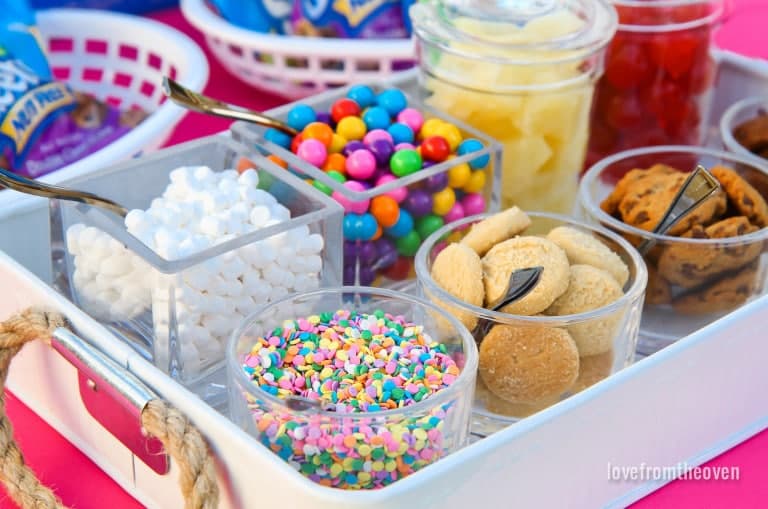 Today I'm sharing how I like to set up an easy and delicious DIY Ice Cream Sundae Bar. One of the great things about this ice cream sundae bar is that it's safe for those, like my daughter, with nut allergies, and will be loved by everyone.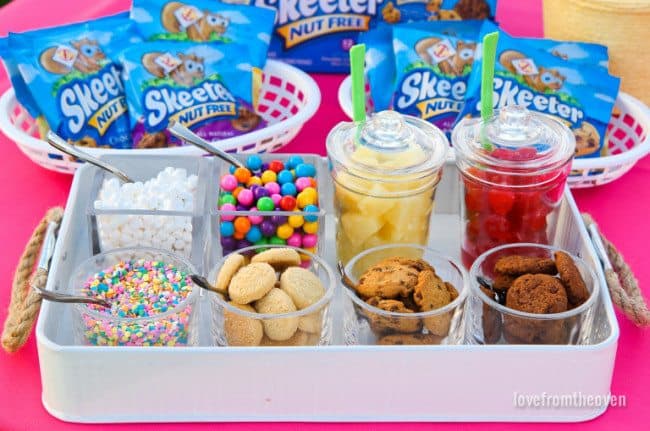 May is Food Allergy Awareness Month, so it seems like the perfect time to share one of our favorite nut free snack options. We are big fans of Skeeter Nut Free Snacks in our house due to my daughter's nut allergies. While safe for those with allergies such as hers, they are loved by all of us for their fantastic flavor. I'm so excited that they are now available at Target (my home away from home!). Thanks to Skeeter Nut Free Snacks for sponsoring this post.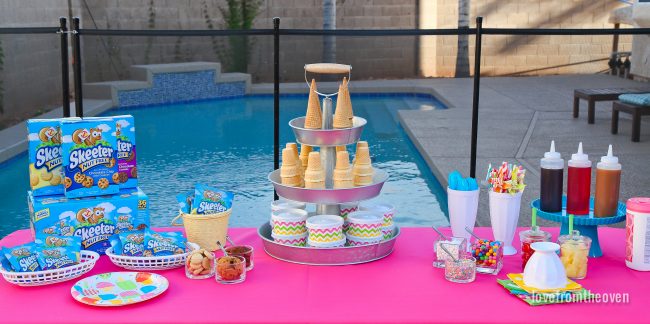 For this ice cream sundae bar, I used my homemade Cookie Crunch Ice Cream, which you can get the recipe for here. If you don't have an ice cream maker, or are pressed time, you can absolutely set up an ice cream sundae bar with store bought ice cream. To keep your sundae bar nut free, make sure to check the label on any ice cream you are purchasing. If you do have the time to whip up some homemade ice cream, this is one of my favorite easy recipes. If vanilla ice cream is your jam (it is mine!) then you will love this simple recipe.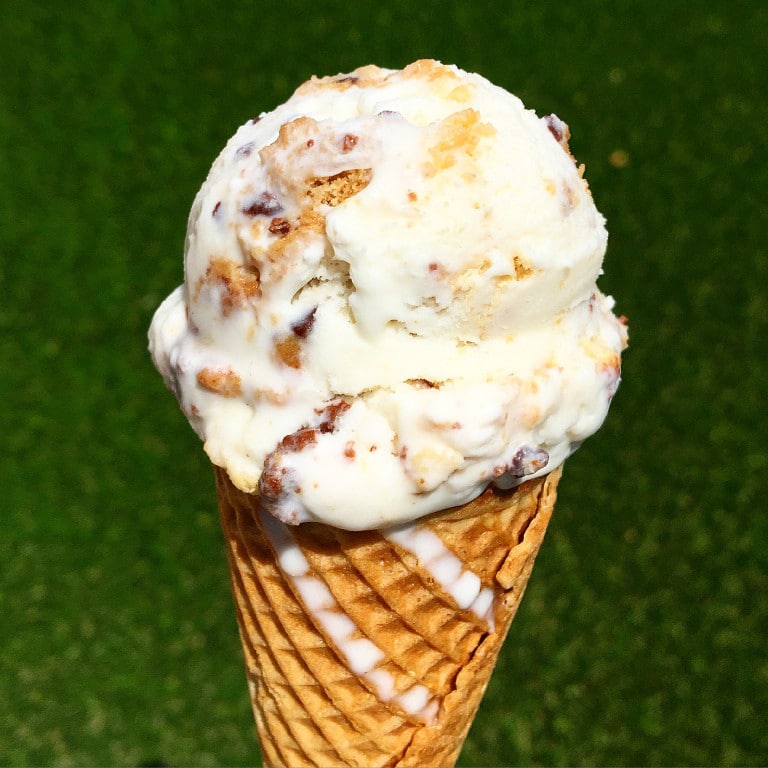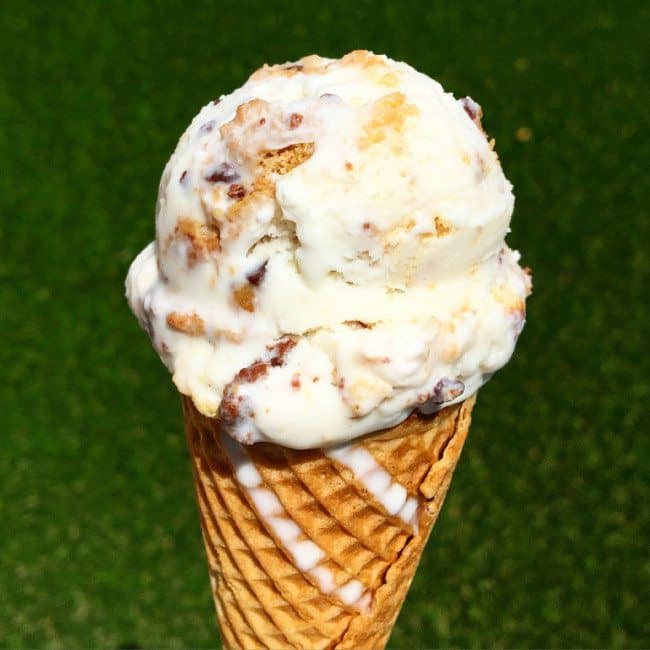 So let's set up the DIY Ice Cream Sundae Bar! I've done a few of these over the years and one thing I've learned is that scooping up the ice cream ahead of time is the way to go. Ice cream melts quickly, making it hard to scoop up ice cream fast enough, especially outside. I scoop my ice cream into individual paper cups the night before, freeze them, then pull them out when it's time to serve. It's so easy and allows you to enjoy the celebration as well.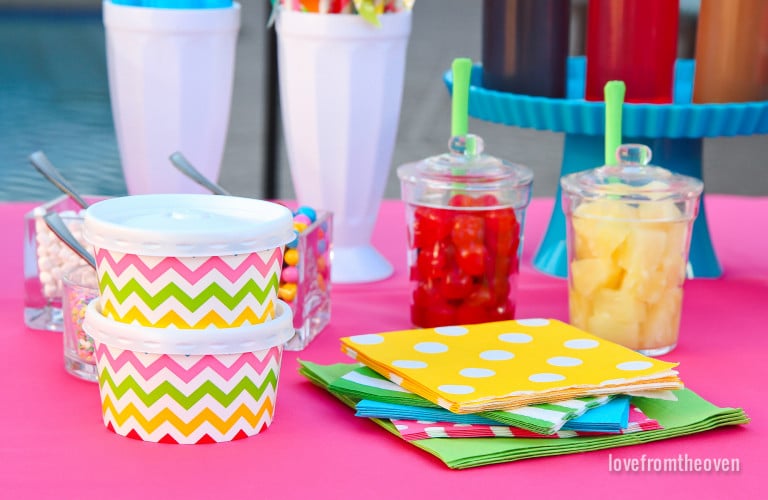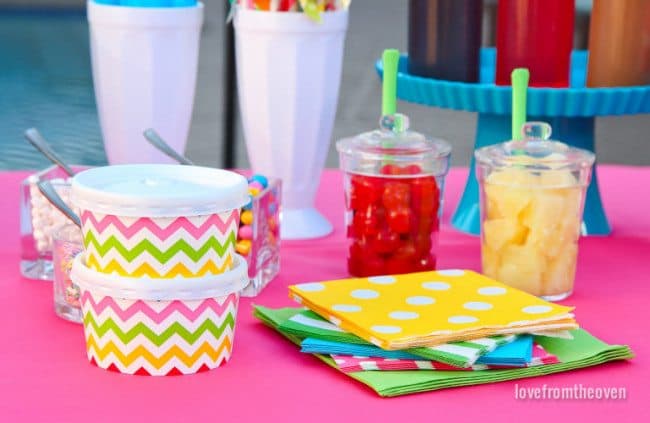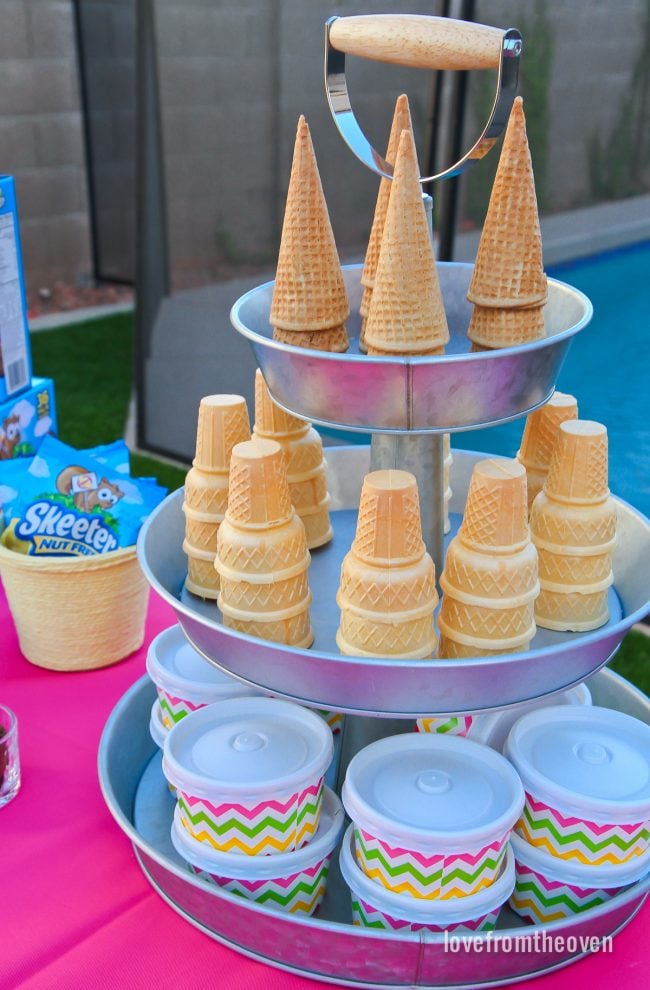 Some of our sundae bar essentials include ice cream (of course!), a variety of Skeeter Nut Free Snacks cookies, caramel, chocolate and strawberry sauce, sprinkles, whipped cream, fruit and even a little sea salt (amazing with the caramel sauce!). I also provide cones for those who like them. My kids love making their own sundaes, so even when I keep it simple, my kids think it's a fabulous celebration. In order to keep everything nut safe, make sure to check your labels!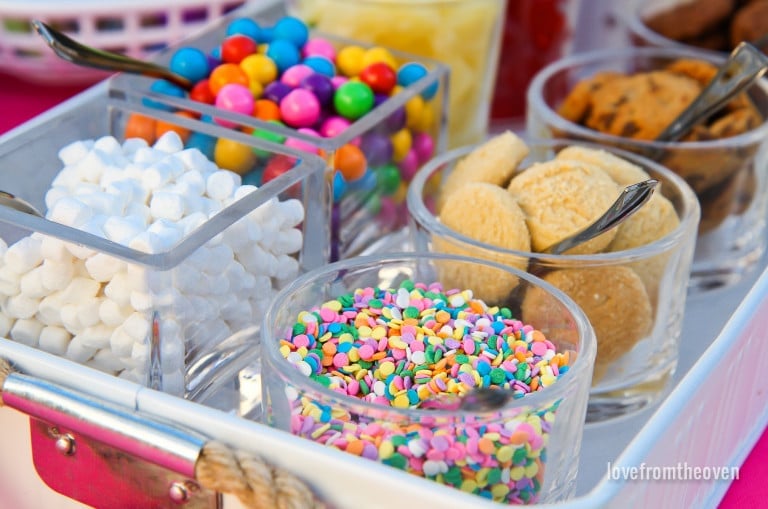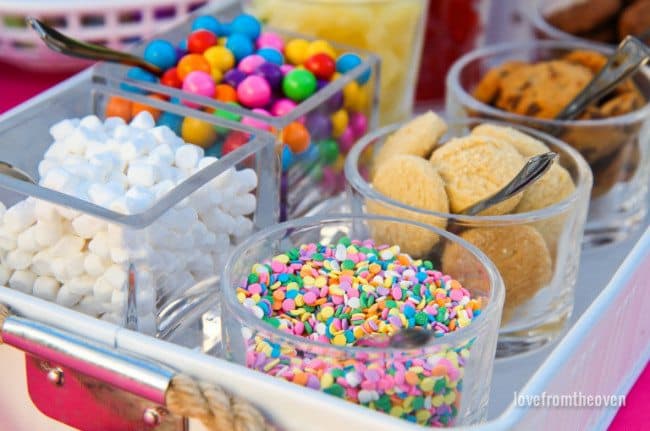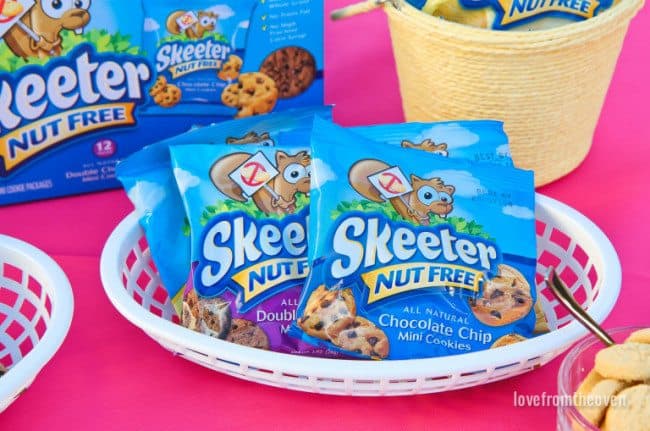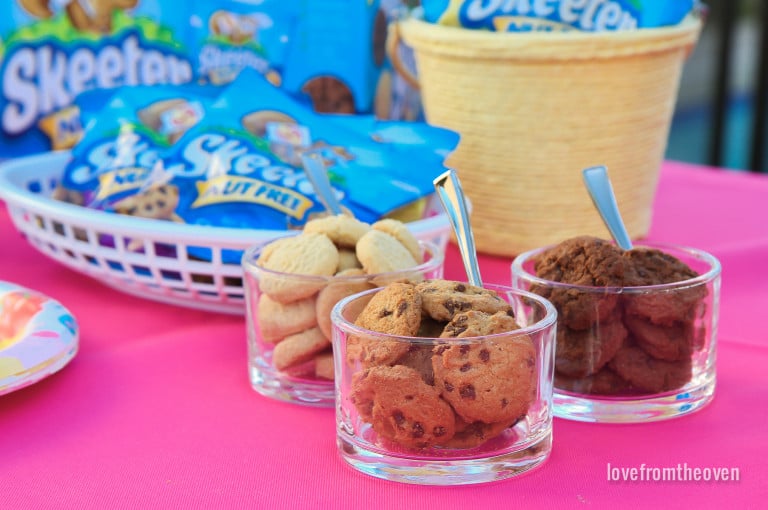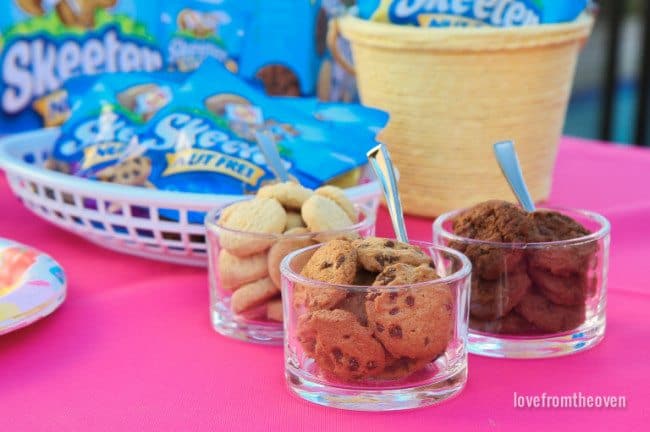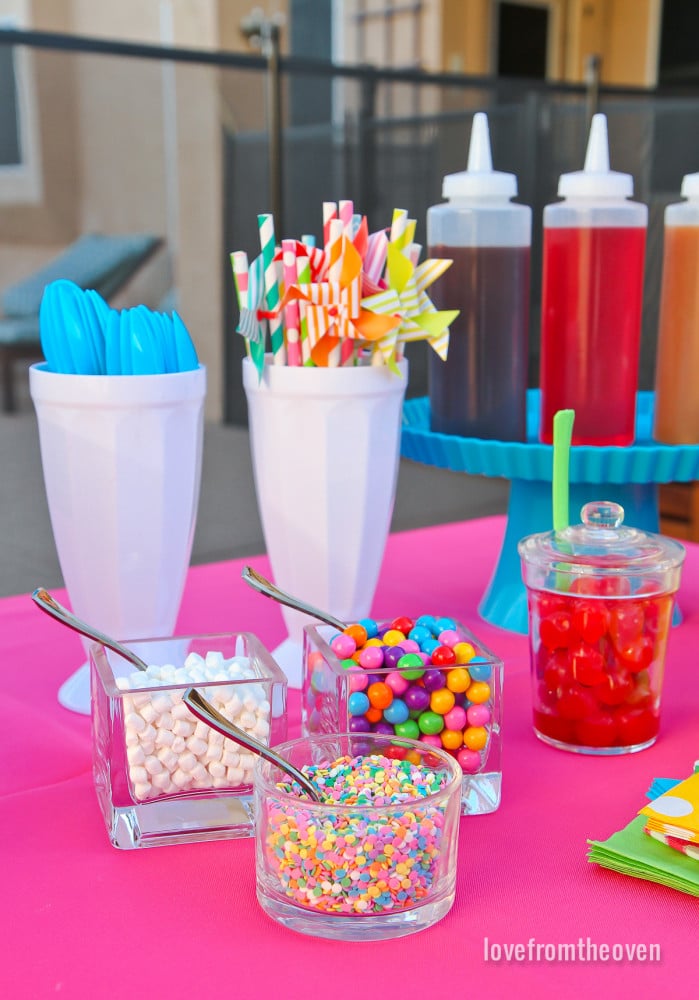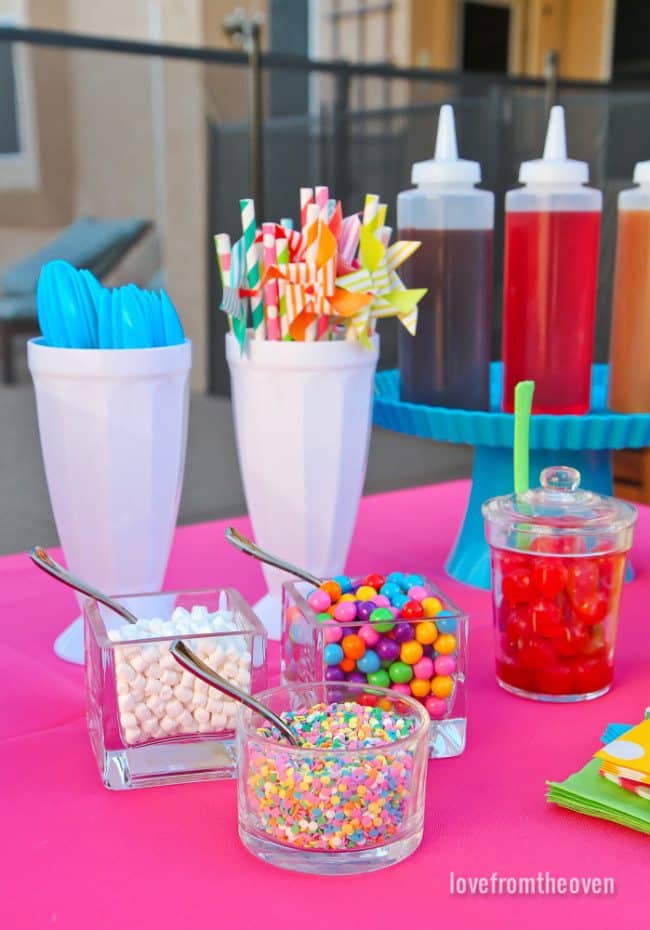 We set up our celebration in our backyard, the perfect place to enjoy ice cream in my opinion. If your neighborhood lends itself to it, you could even celebrate out front! All you need is a spot to set up your ice cream and toppings, and you are good to go! You can make it decorative and festive (check the Target Dollar Spot for super cute decor options) or keep it spur of the moment simple, either way your family will love spending time together making and enjoying ice cream sundaes.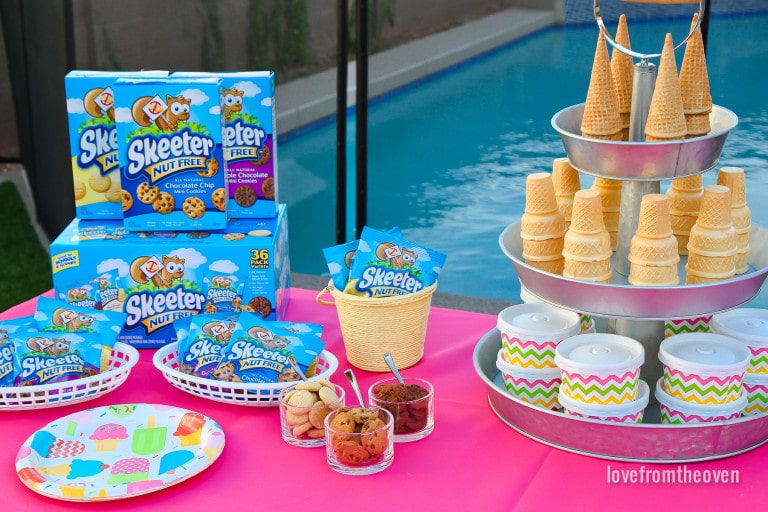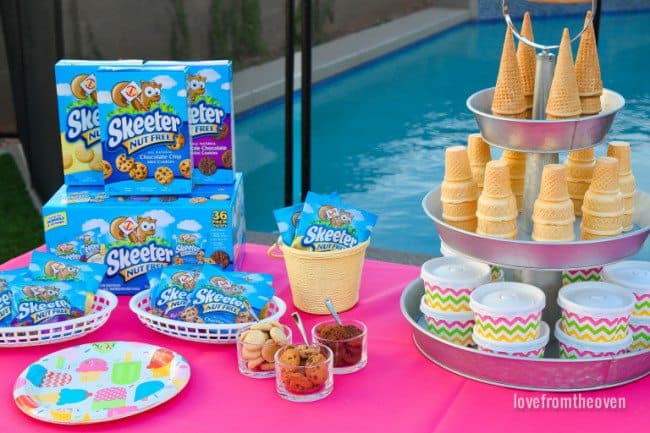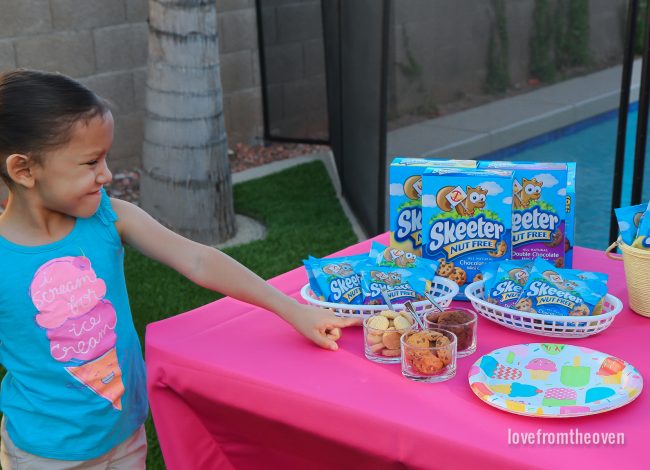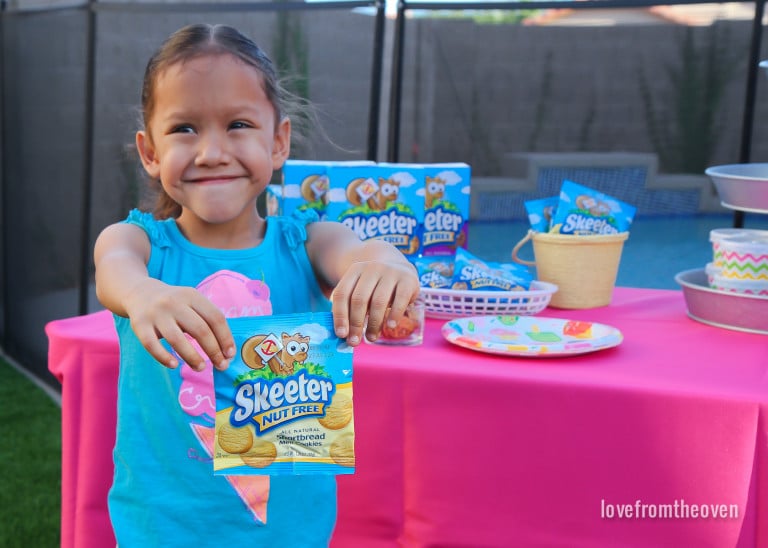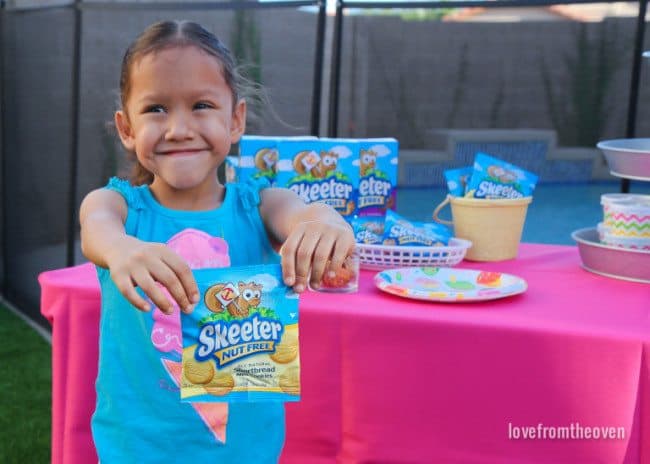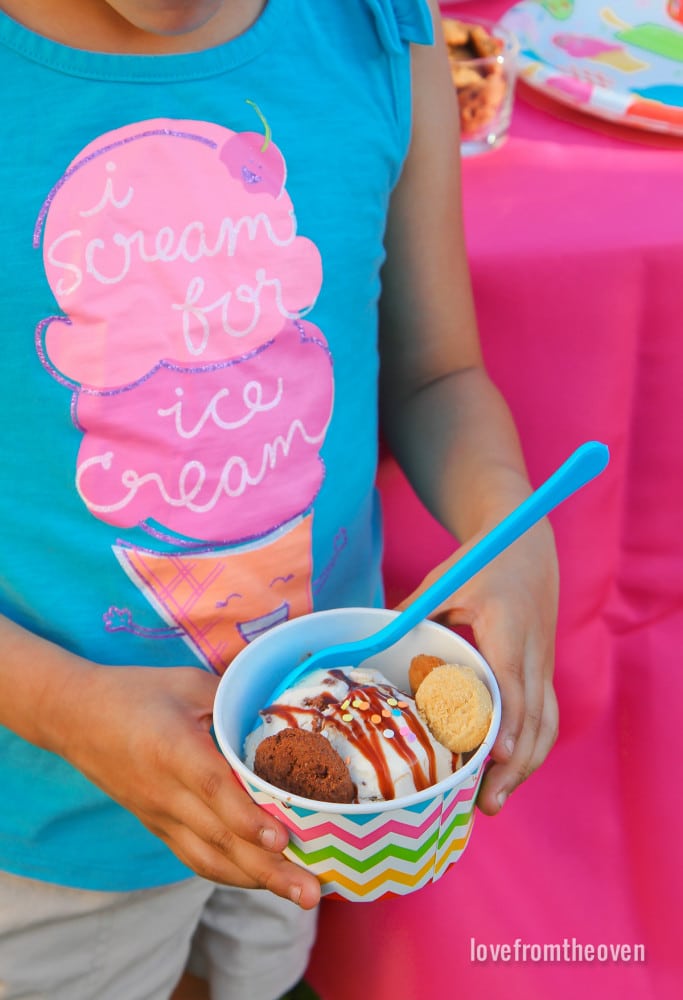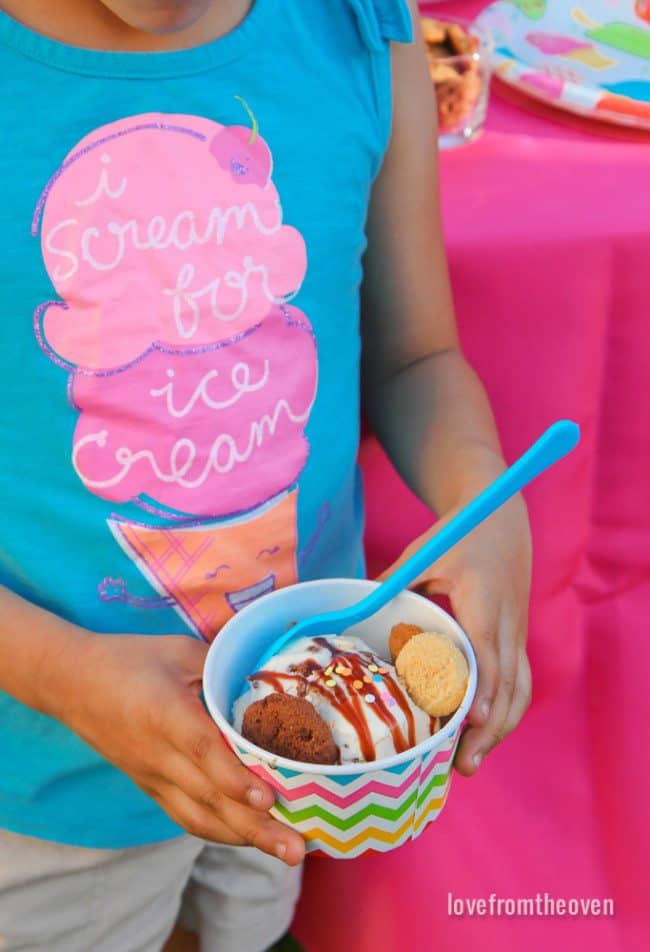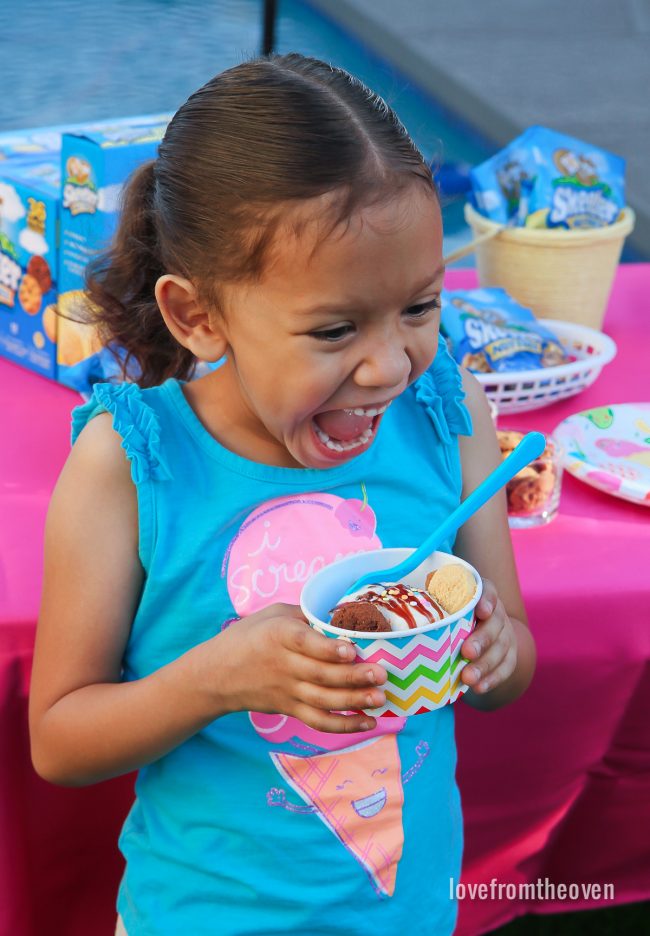 I hope you find a moment to celebrate with some ice cream and laughter with your family as school comes to a close. Don't forget you can now pick up some Skeeter Nut Free Snacks at Target! Have a sweet summer!
Disclosure: This post was sponsored by Skeeter Nut Free Snacks. All opinions however are mine and mine alone.