Looking for a really quick and easy dinner idea? One so simple even the kids can make it? Easy French Bread Pizzas should do the trick.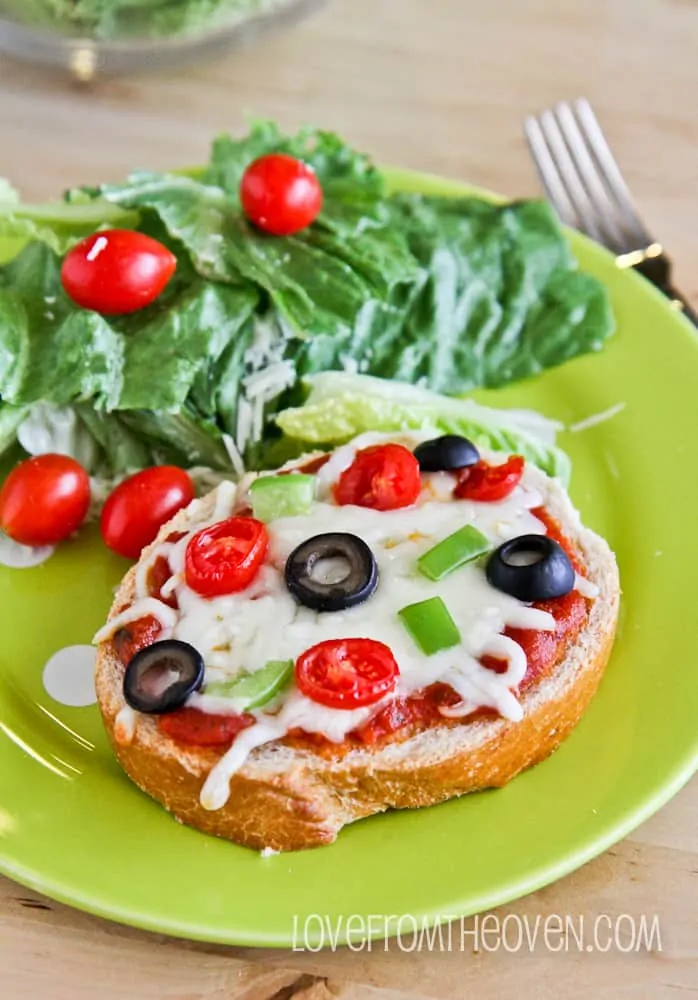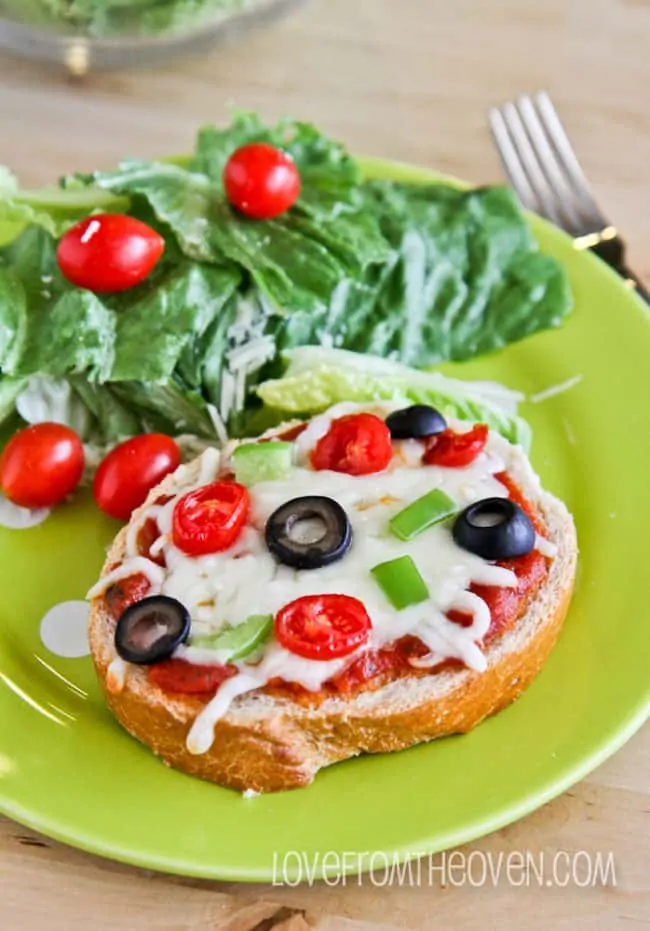 French Bread Pizzas make a great hack for pizza night when you don't feel like rolling out dough. For families who can't agree on pizza topping preferences, French Bread Pizzas are the solution!
I've previously shared a Pizza Kabob recipe that uses the same ingredients that these French bread pizzas do. The idea for this meal came courtesy of my daughter!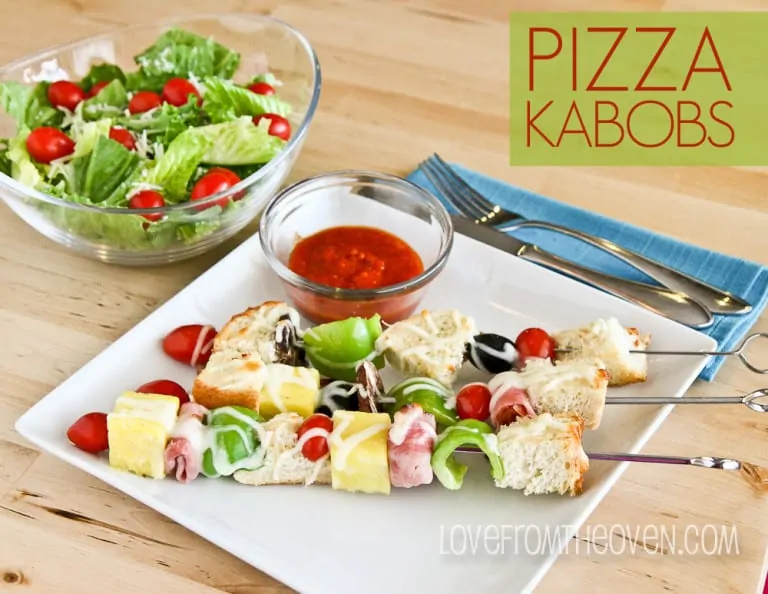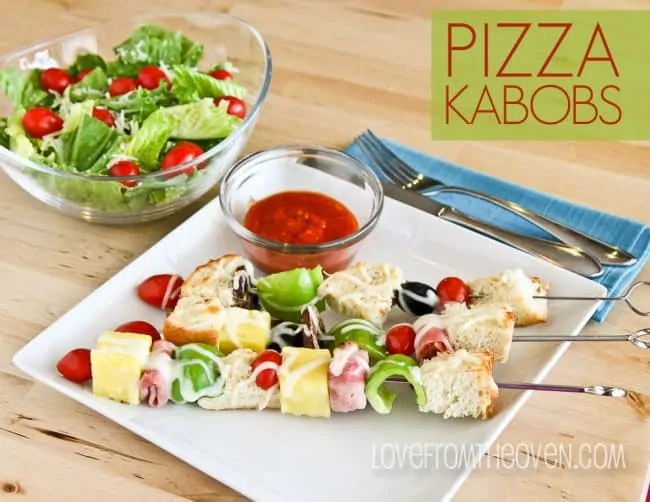 While I was making the kabobs, my daughter (who will take a piece of French bread over a cupcake anytime – the girl loves her bread) asked if we could use slices of the French bread to make pizzas. Sure, why not?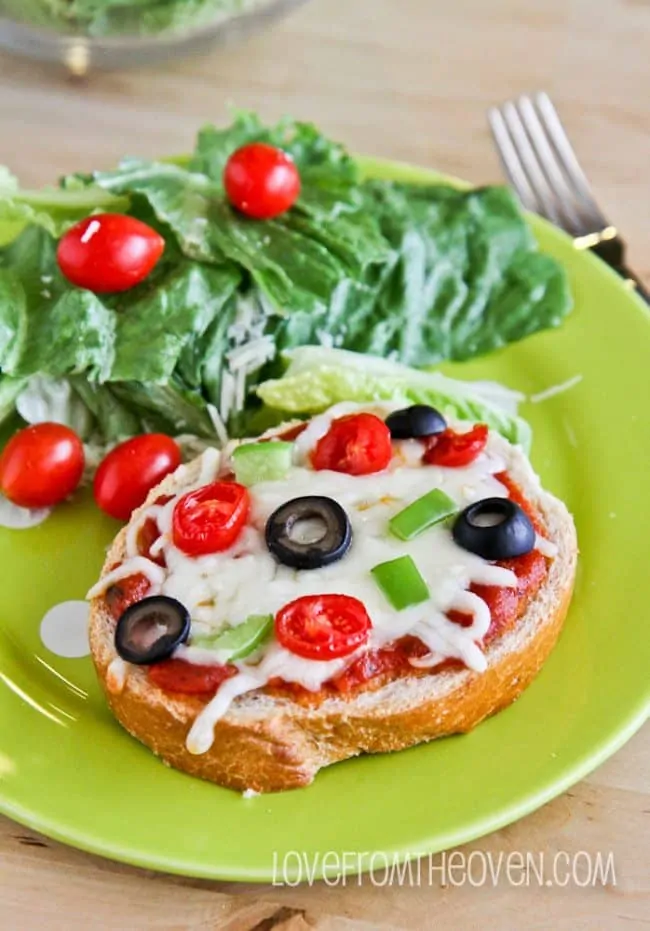 French Bread Pizza Recipe
This would make a great weeknight dinner with the kids helping out and making their own piece of pizza!
Set out the toppings and let them go to work assembling their dinner while the oven preheats, maybe even get them to make yours! Homemade french bread pizza only takes a few minutes in the oven so dinner could be on the table in 20 minutes!
Whether you make a french bread cheese pizza or something a little fancier, you're going to love this easy recipe.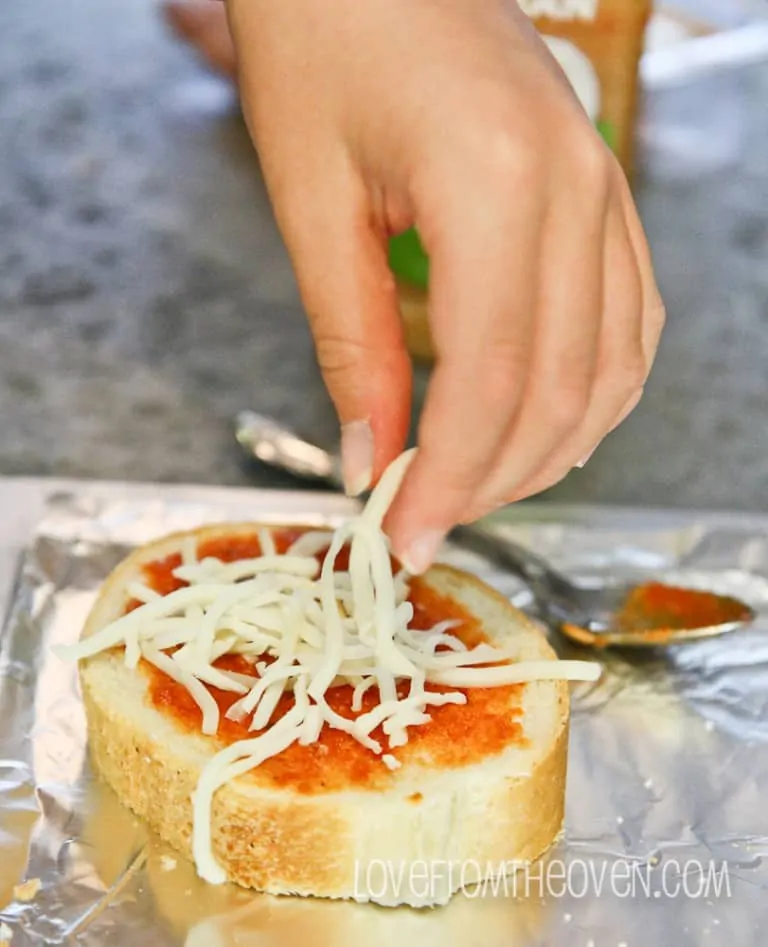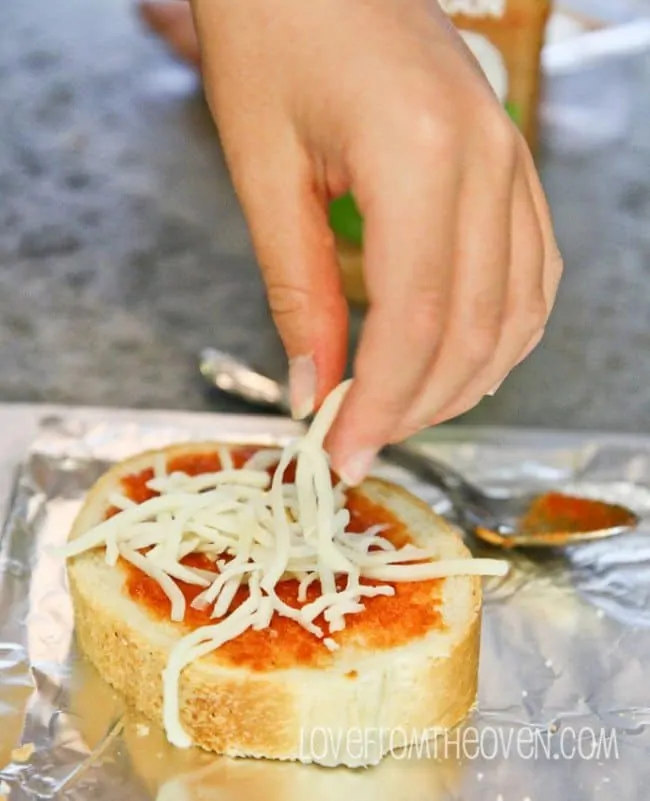 How to Make French Bread Pizzas
You can really use whatever you have on hand to make these with. Pizza sauce or spaghetti sauce will work, or even an alfredo or a pesto sauce. I used this Easy Marcella Hazan Sauce but any store bought or homemade sauce will do.
Take the slices of french bread, top with cheese and your favorite toppings, or whatever you have on hand – a great way to use some leftover veggies! If you have toppings leftover, can also throw together a salad using many of the same ingredients. Gotta love multi-tasking meals.
I put olives, tomatoes and diced peppers on my french bread pizza slice! My kids chose french bread pepperoni pizza and added some veggies, too.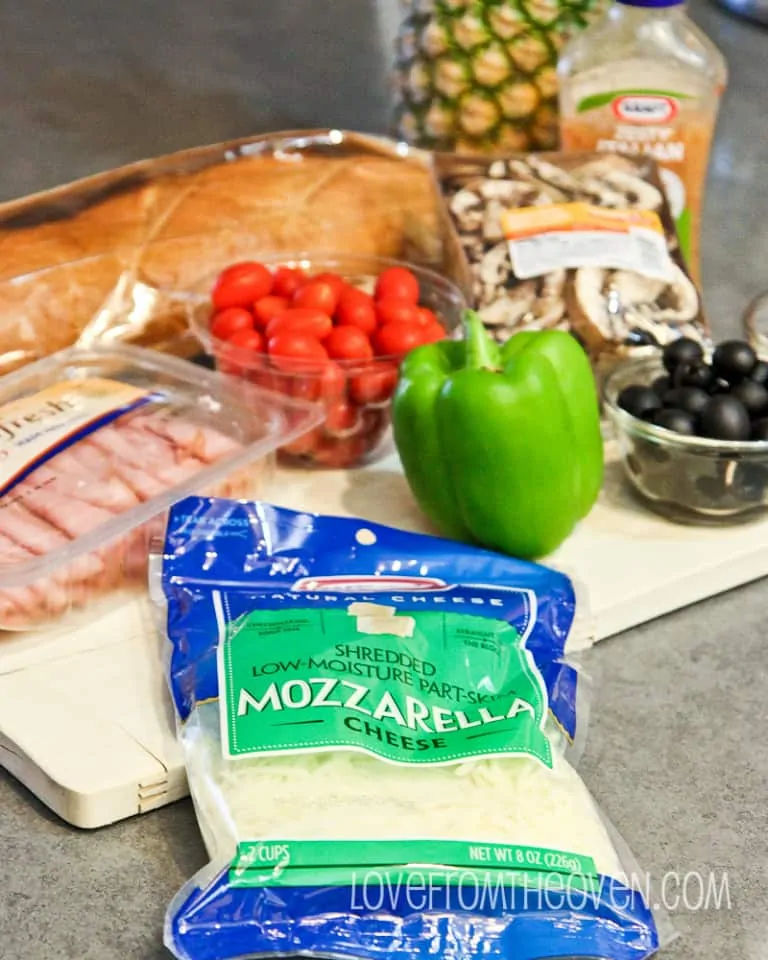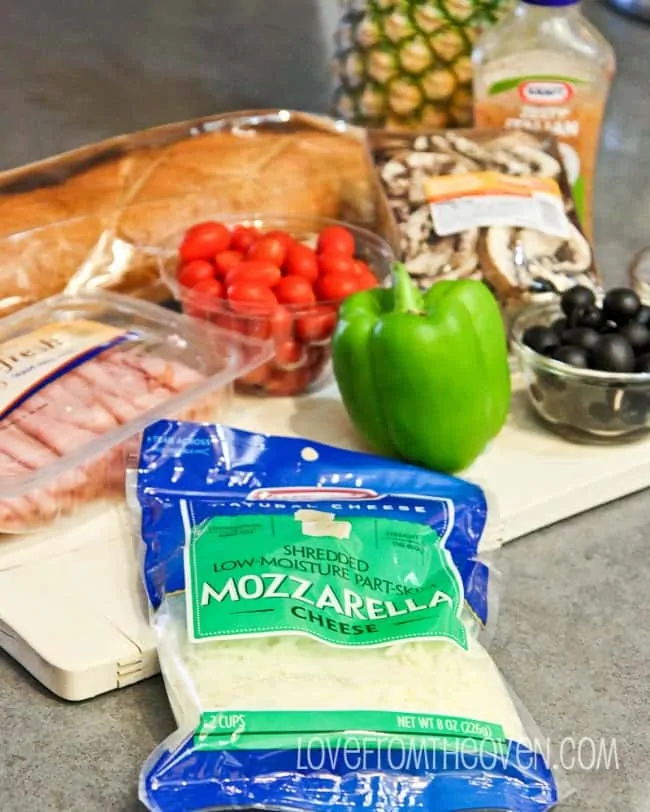 Other great topping ideas for homemade french bread pizza:
Mushrooms
Onions
pineapple
Italian sausage
Canadian Bacon
Crushed red pepper
My kids got a kick out of being able to customize their pizzas! This way they got their cheesy pizza and I got my favorite veggie pizza. Everyone's happy!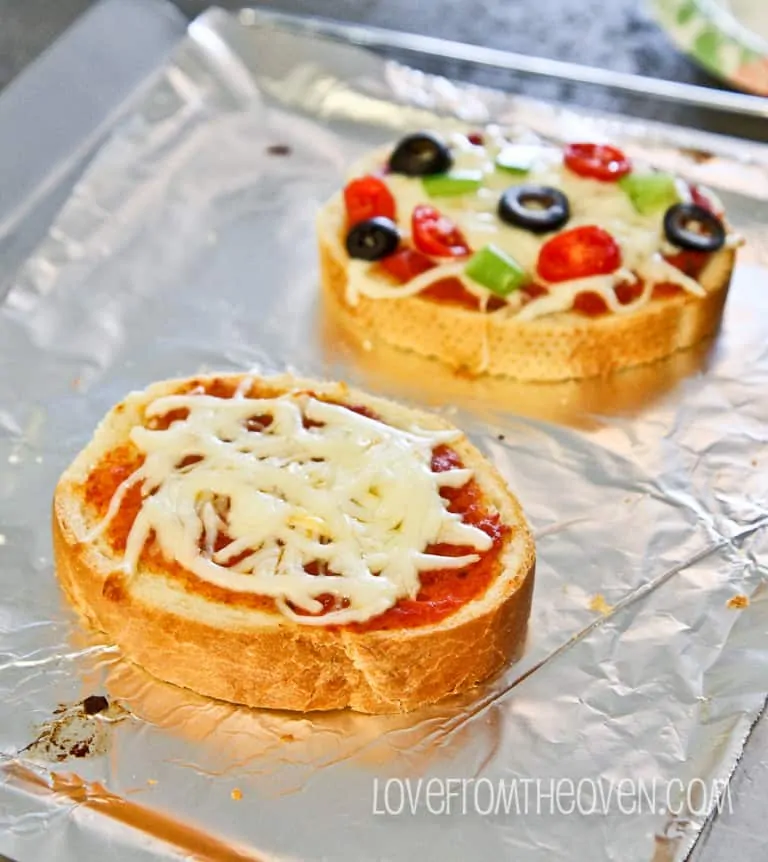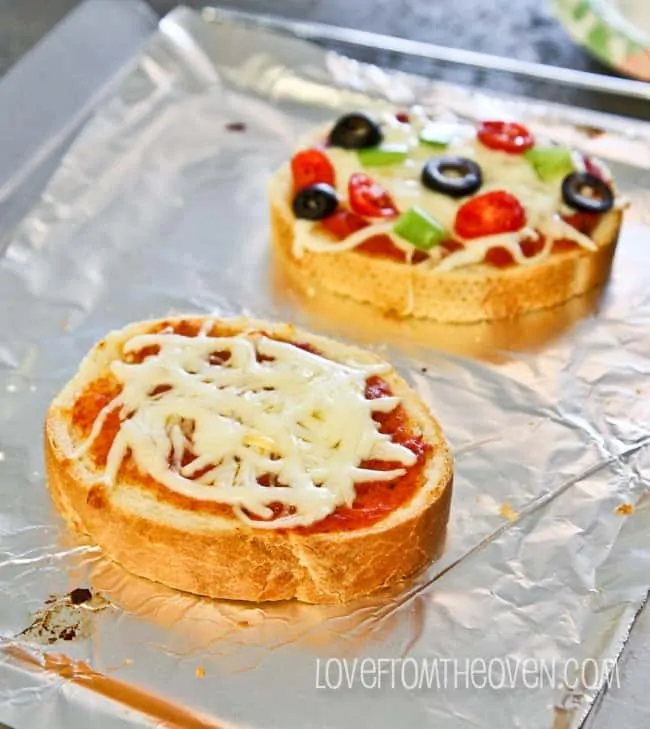 Add a salad and some Cheesy Garlic Rolls dinner is ready.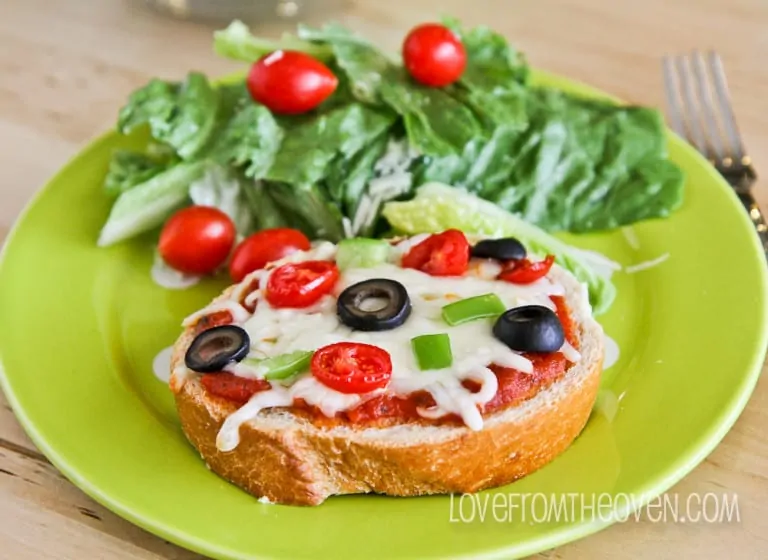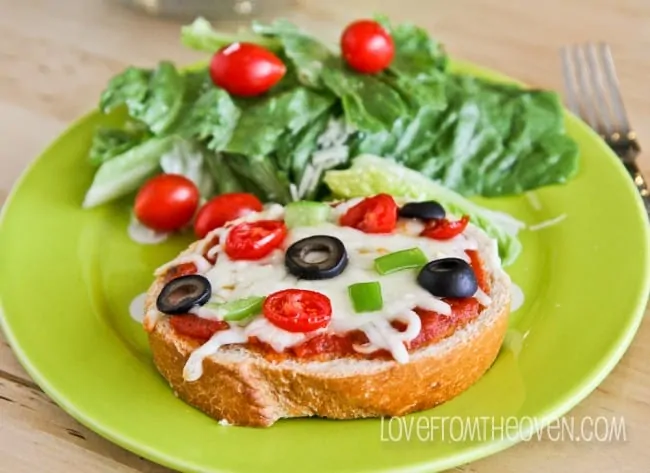 See? Nice and cheesy!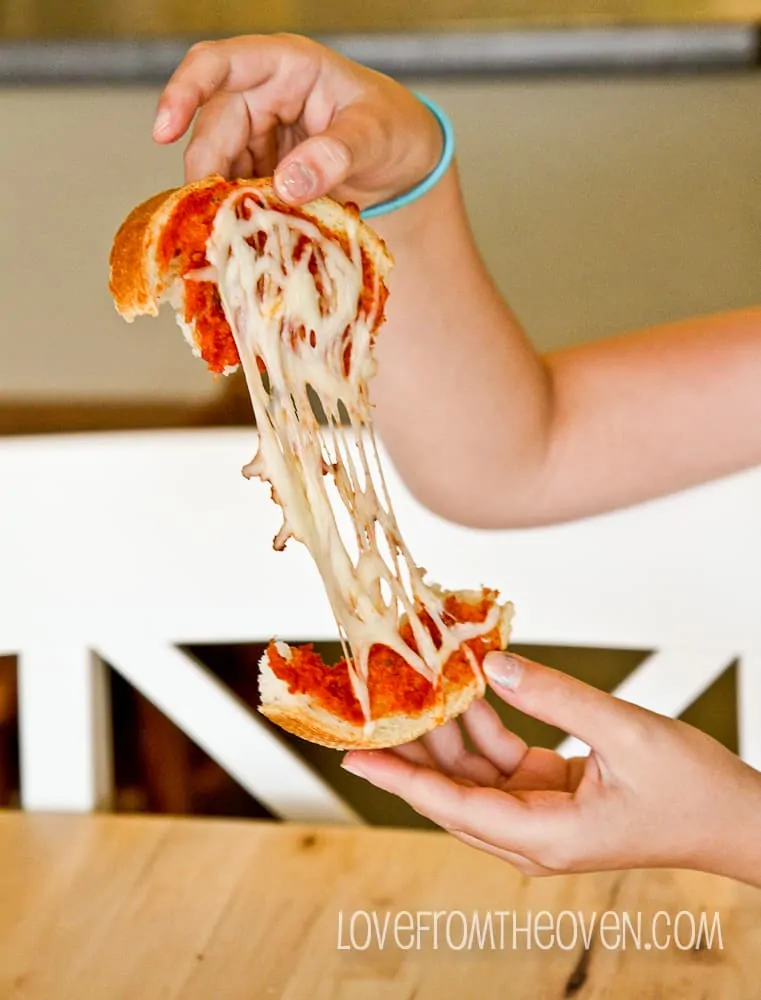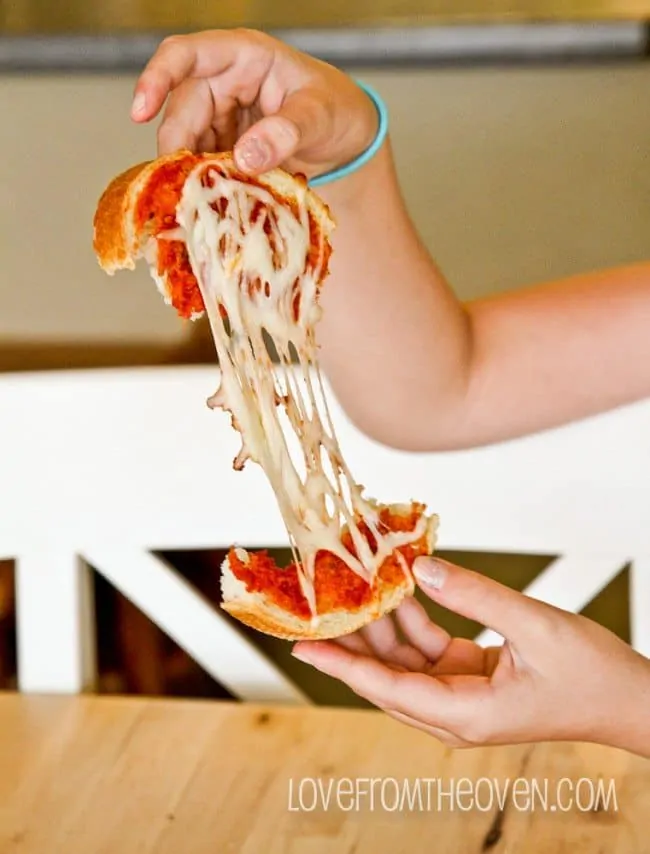 If you have assorted leftovers from other meals, this French Bread Pizza Recipe is the perfect way to use them up! If you plan meals on a weekly basis, put French Bread Pizzas toward the end of the week to use any random leftover veggies, meats and sauce from other meals. We have Easy Cheese Lasagna on the meal plan next week and if we end up with leftover sauce and cheese, it'll definitely go on some more french bread pizzas!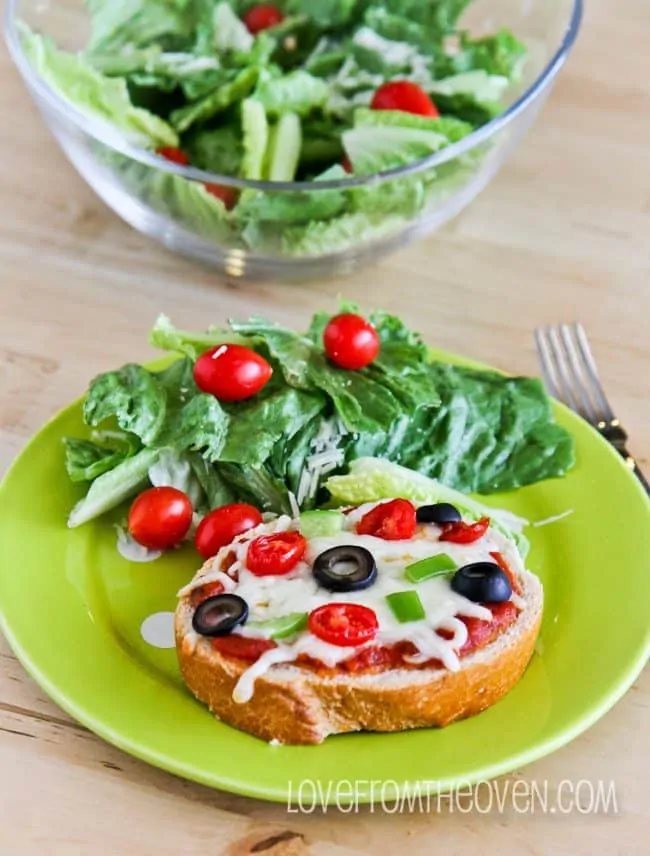 Easy Homemade French Bread Pizza
Easy, cheesy, delicious homemade pizzas are the kid-approved fast solution for lunch or dinner. Grab a loaf of french bread and your favorite pizza toppings and have fun!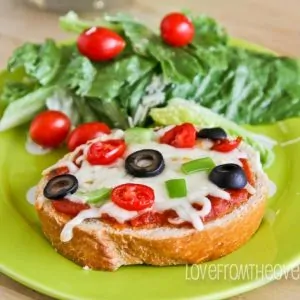 Easy French Bread Pizzas
These quick and easy French bread pizzas are flexible when it comes to ingredients. Use whatever you have on hand to make them. For your sauce you can use pizza sauce, spaghetti sauce, alfredo sauce or even pesto sauce. Top with cheese and your favorite pizza toppings.
Ingredients
1

Loaf of French Bread

1/8 - 1/4

cup

of sauce of your choice for each slice

1/8 - 1/4

cup

of cheese for each slice

Toppings of your choice - whatever you enjoy

pepperoni, sausage, olives, peppers, pineapple, mushrooms, use what you like.
Instructions
Preheat oven to 350 degrees.

Slice French bread into pieces approximately 1" thick.

Top each piece with sauce of choice.

Add cheese and toppings to each slice.

Place slices onto a baking sheet lined with foil. Bake for 7-12 minutes depending on how browned you like your toppings to be. Remove from oven and serve.
Disclaimer
Nutrition information is estimated as a courtesy. If using for medical purposes, please verify information using your own nutritional calculator. Percent Daily Values are based on a 2000 calorie diet.
Don't forget to try the fun kabob version of this recipe. It's a great option for those who want a little less bread and more toppings and veggies.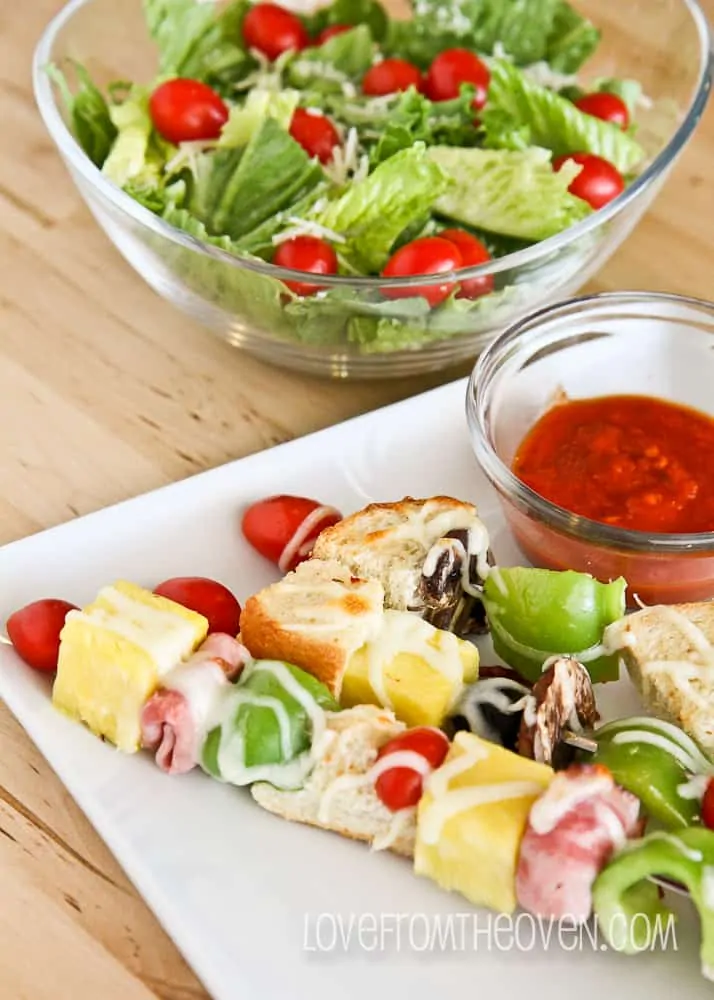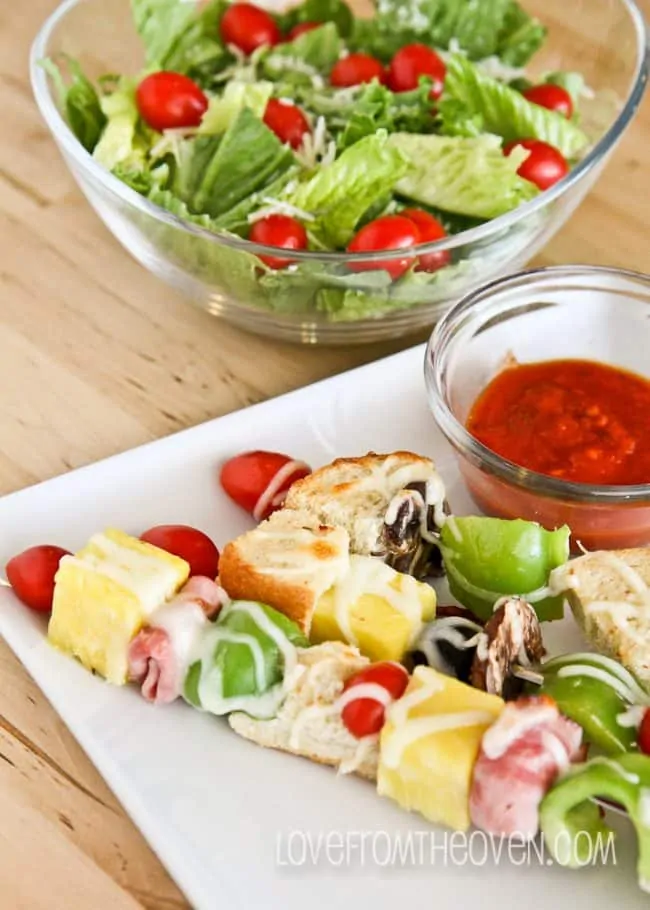 Originally published July 2012. Updated March 2020.