If you've never tried the amazing Marcella Hazan Tomato Sauce recipe, then you are in for a treat. This quick and easy THREE INGREDIENT tomato sauce recipe has been a staple in my home for years. If you've never made homemade tomato sauce, or need a quick tomato sauce recipe in your collection, then save this one right away! If you are looking for a meat based sauce, head over to my Homemade Spaghetti Sauce.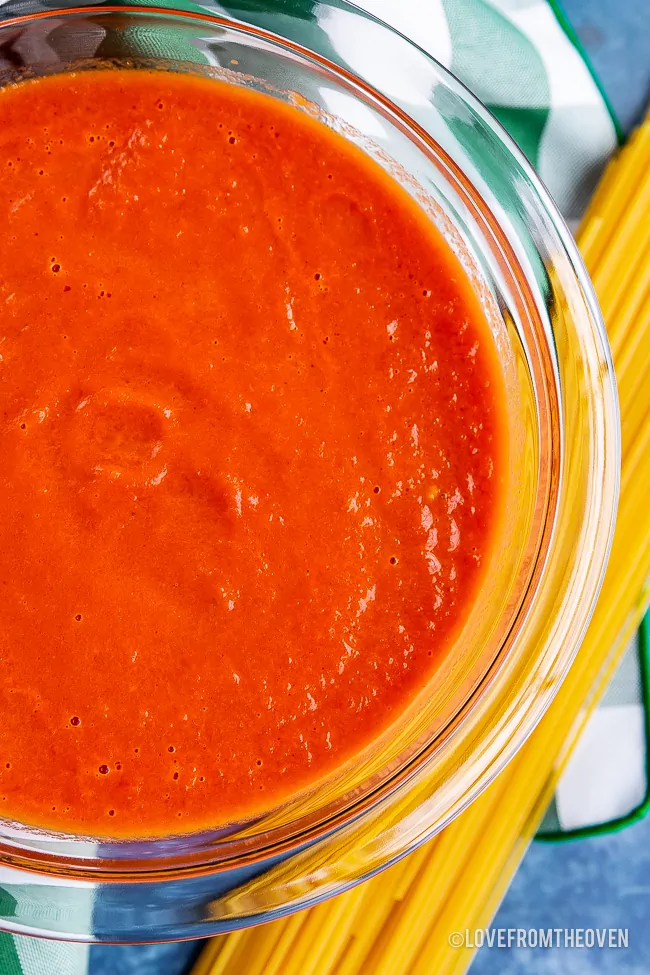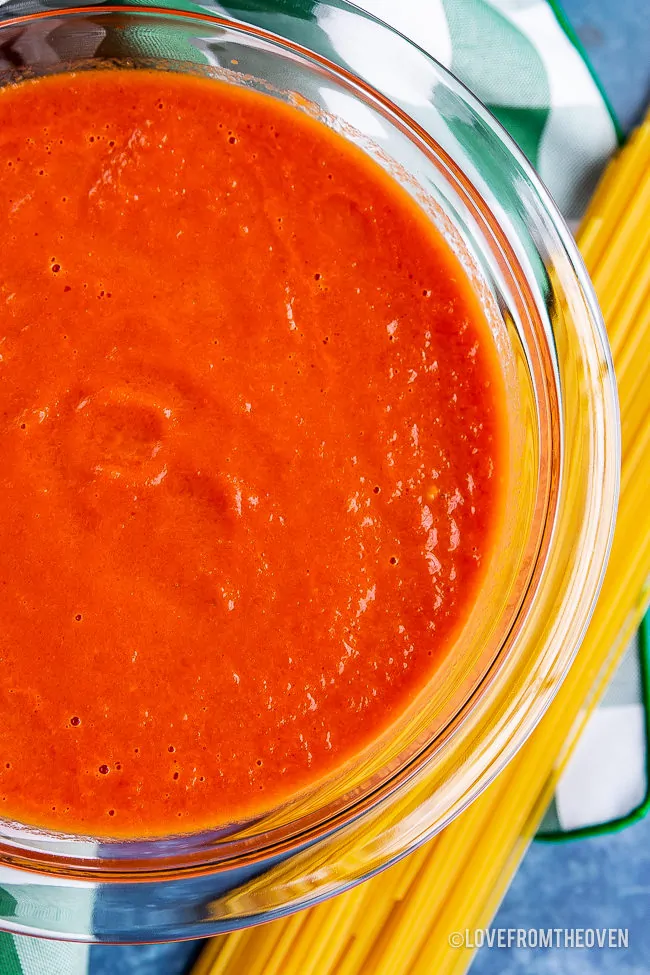 Marcella Hazan Tomato Sauce
Growing up, spaghetti sauce or marinara sauce was never at the top of my food list. While I grew to like tomato sauce more as an adult, I still never loved it. Until I found this Marcella Hazan Tomato Sauce Recipe. It's been a game changer.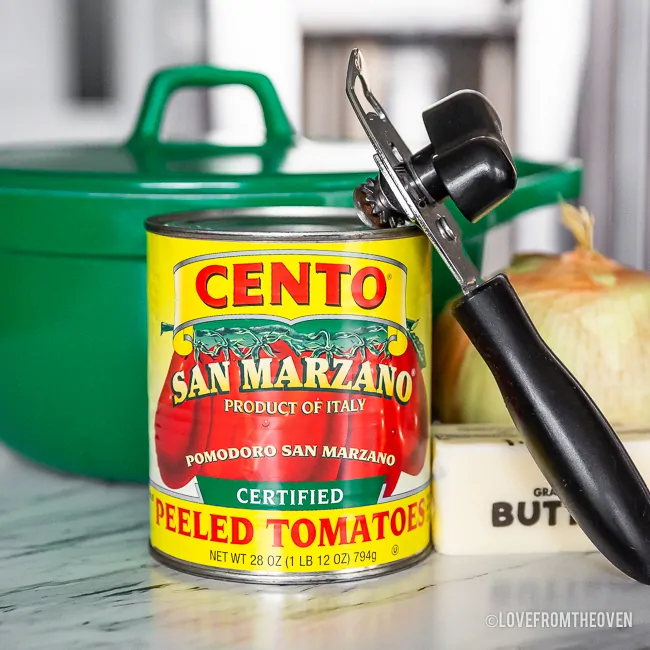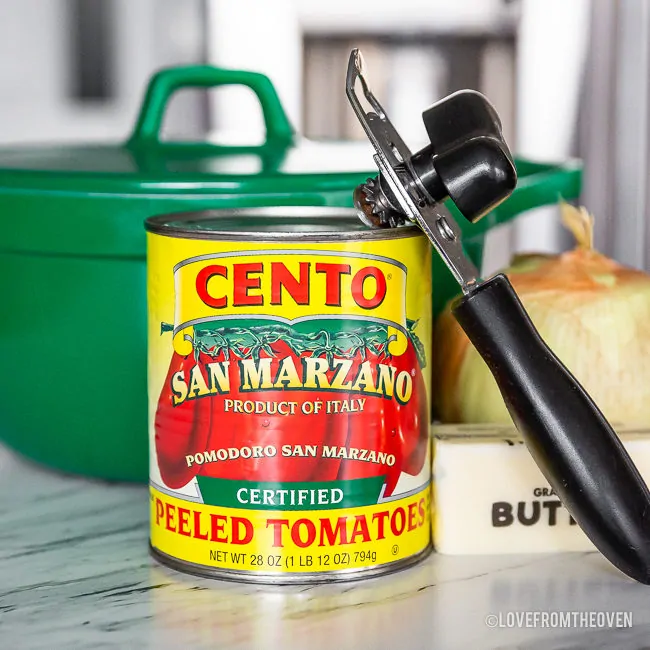 Tomato Sauce Recipe
It's hard to explain how great this incredibly easy spaghetti sauce recipe is, but I'll try. Here are just a few of the reasons I LOVE this tomato sauce recipe.
First, this recipe only requires three ingredients – San Marzano Tomatoes, an onion and some butter. Trust me, the flavor is perfect with just these.
Second, the entire recipe is made in one pot.
Third, there is no need for measuring cups.
Fourth, once it's cooking, it's very hands off.
Fifth, and finally, it tastes AMAZING.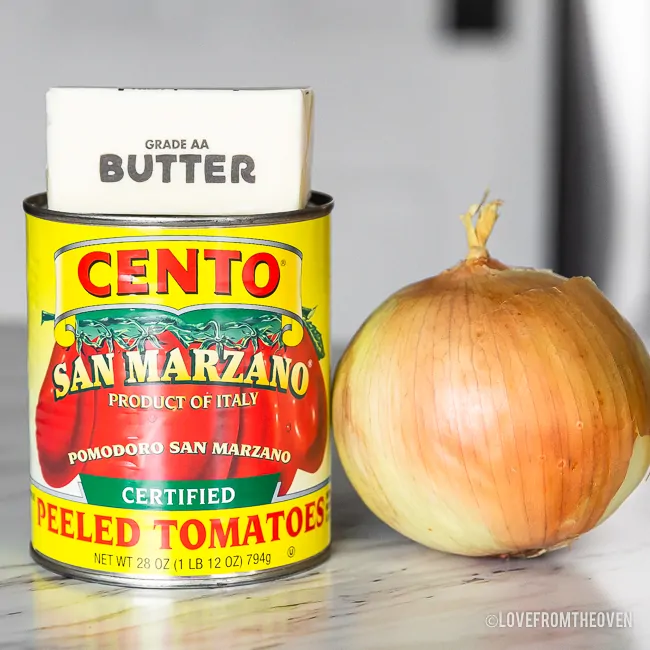 One thing to note, this isn't a thick and chunky style sauce. Personally I find that a plus, as it suits my tastes. I just want to make you aware of that in case that's what you are looking for or expecting. We love this dishes such as ravioli, where a thinner sauce works wonderfully.
San Marzano Tomatoes
While I am usually a fan of using whatever you have on hand, with this recipe, stick to the specifics.
And that specific is SAN MARZANO TOMATOES.
What Are San Marzano Tomatoes?
San Marzano Tomatoes are a plum tomato from Italy. They are grown in the rich volcanic soil at the base of Mount Vesuvius, which gives them a sweet flavor and low acidity. They have a thicker flesh, and fewer seeds.
When they are grown in the Valle del Sarno in Italy in compliance with Italian law, they can be classified as Pomodoro San Marzano dell'Agro Sarnese-Nocerino.
And, in my opinion, they taste absolutely amazing. I love using this sauce to top pasta or pizza. It's also perfect for a dipping sauce for my Cheesy Garlic Rolls.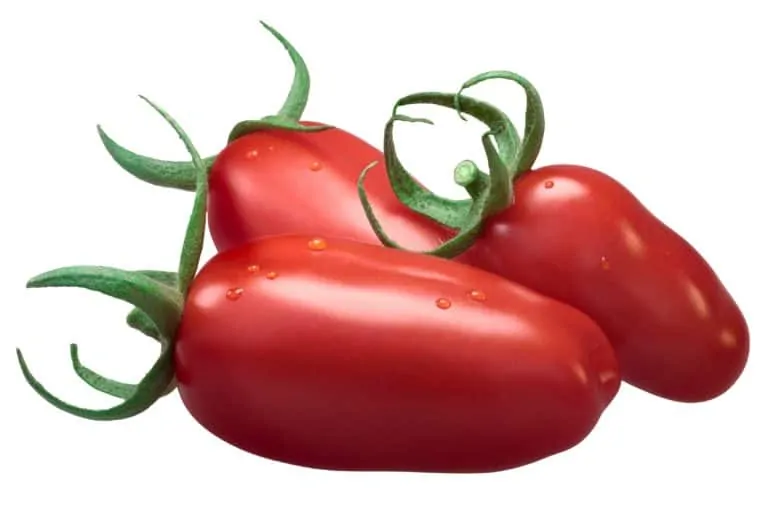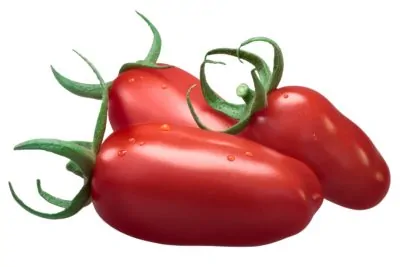 How To Make Marcella Hazan Tomato Sauce Recipe
To make this recipe, find and buy yourself a can of San Marzano Tomatoes. Without them this recipe doesn't work as well. That might sound dramatic, but I promise, it does make a difference.
Those magical tomatoes are what give this recipe it's amazing flavor. I've tried other tomatoes, and I never love the result, it's just "okay".
Make sure not to buy San Marzano STYLE tomatoes.
You really have to read the can and make sure they are truly San Marzano. Trust me, the difference they make cannot be overstated.
These are the tomatoes you are looking for. I always buy Cento, and find them at Trader Joe's, Sprouts, Kroger and most grocery stores. While I have not seen them at mine, supposedly some Costco locations carry San Marzano tomatoes as well.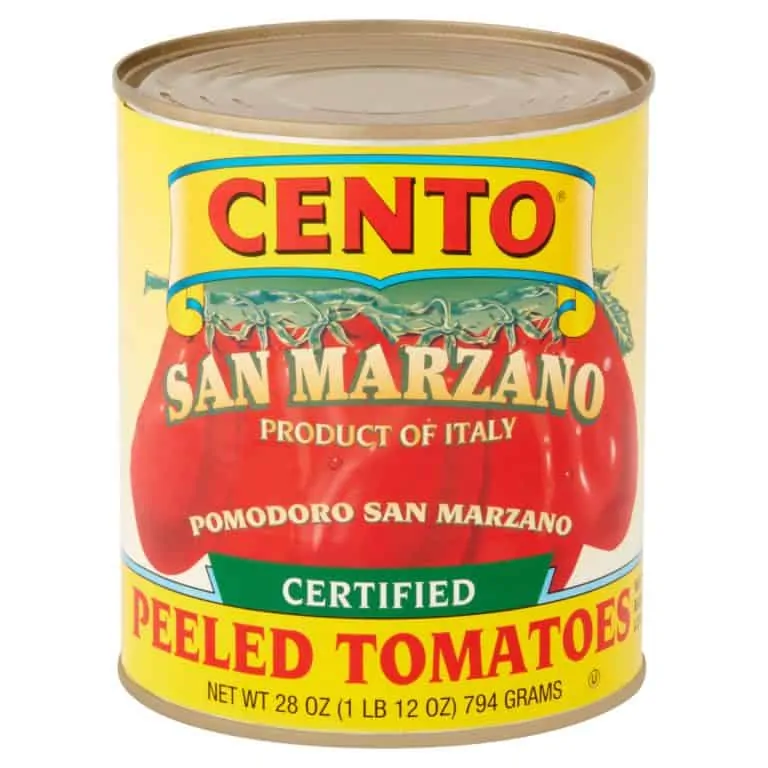 The tomatoes below are not the correct tomatoes.
They may look like San Marzano, or say San Marzano style, but they are NOT the same. Sure they may be great, but for this recipe, stick with San Marzano.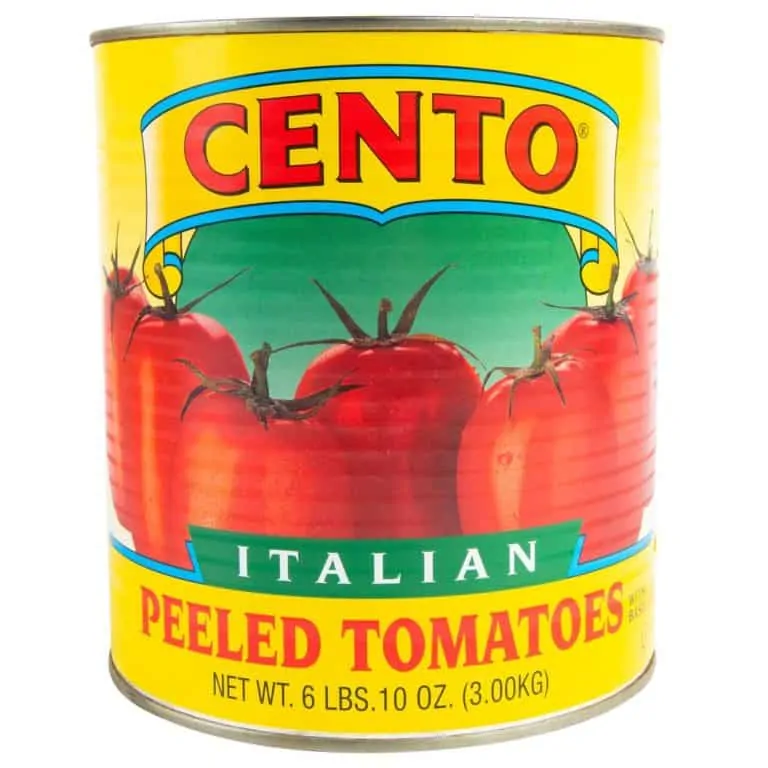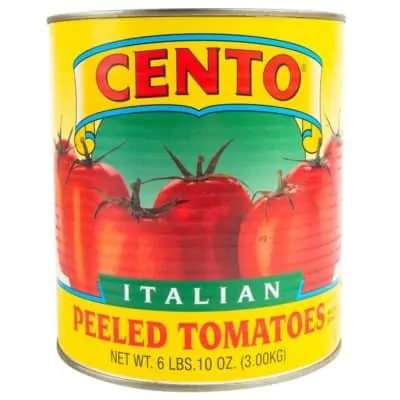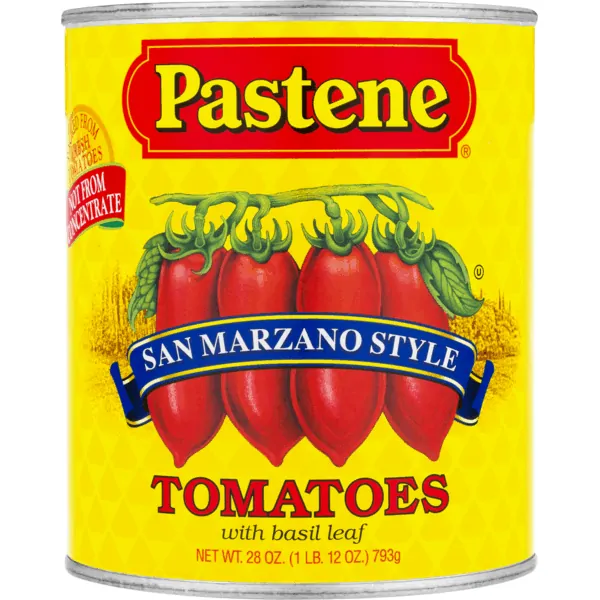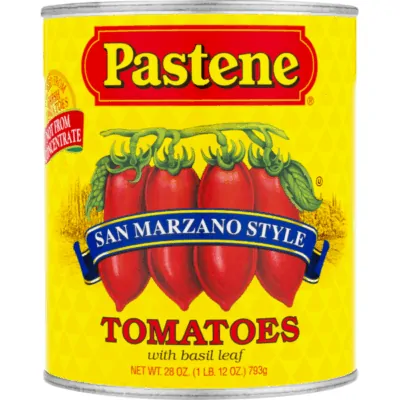 Now that we have the perfect tomatoes, let's make some sauce!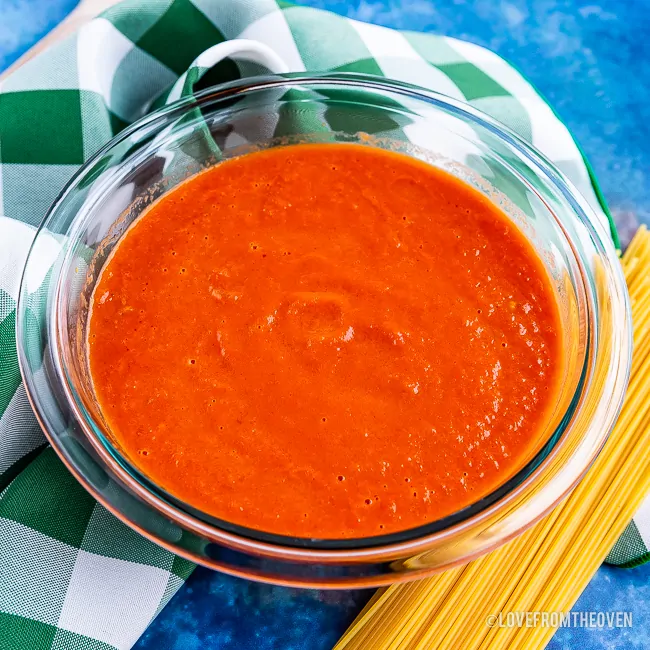 As I mentioned, this recipe requires very little measuring.
Begin by cutting your onion in half and removing the peel. The onion does not need to be chopped further, the entire half can be placed in with the tomatoes.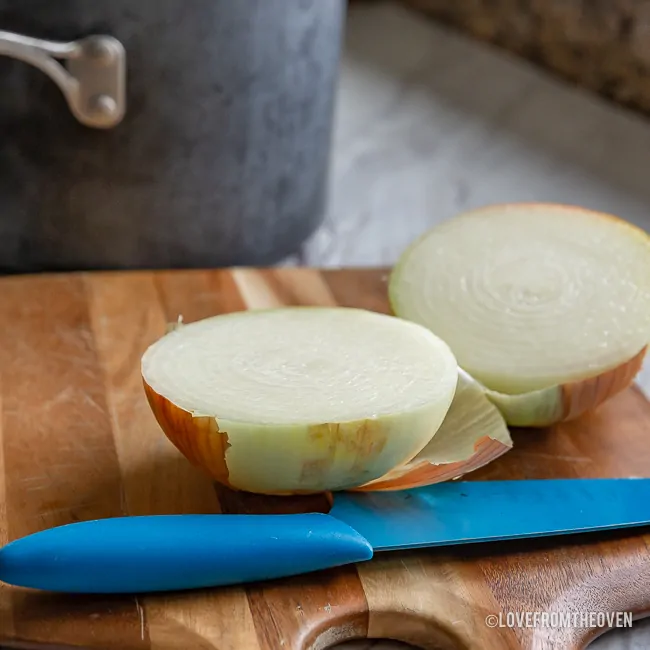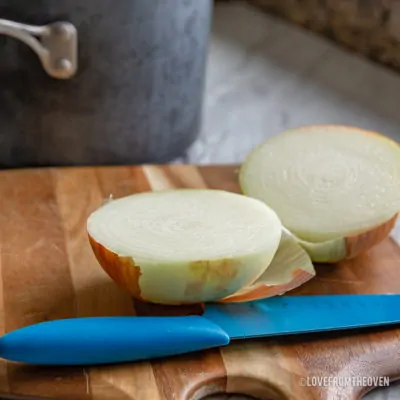 The same goes for the butter. While the recipe calls for 5 tablespoons of butter, I often use only four.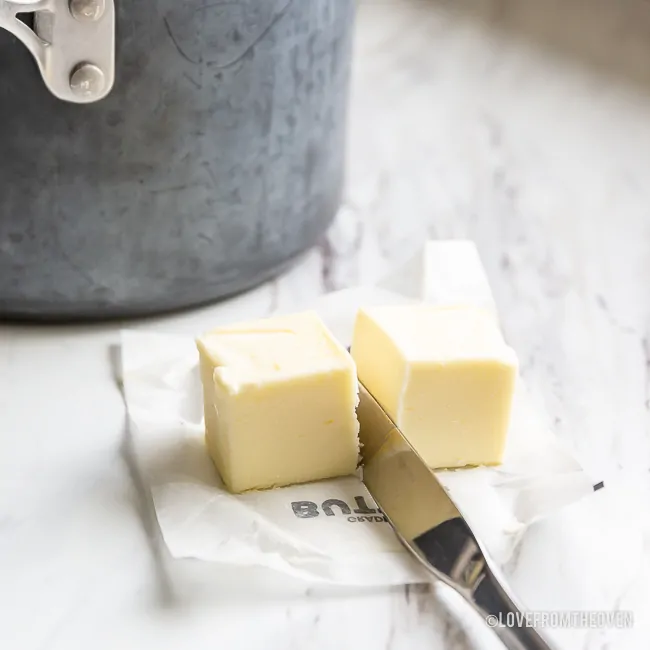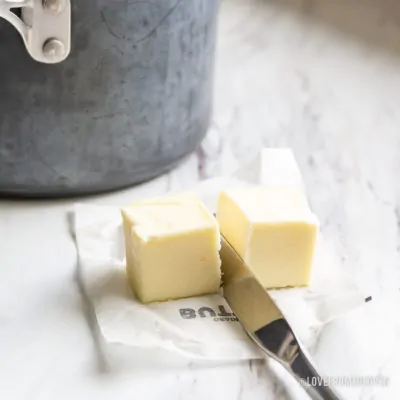 The onion and butter go into your saucepan, along with the San Marzano tomatoes.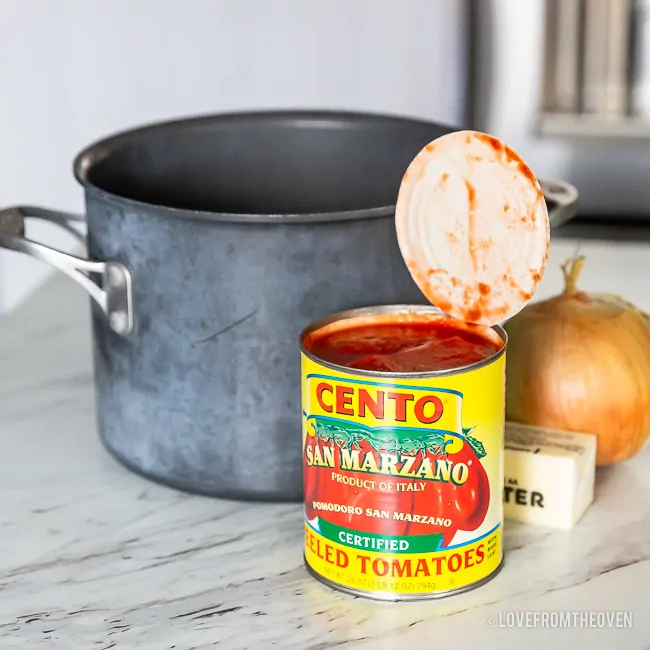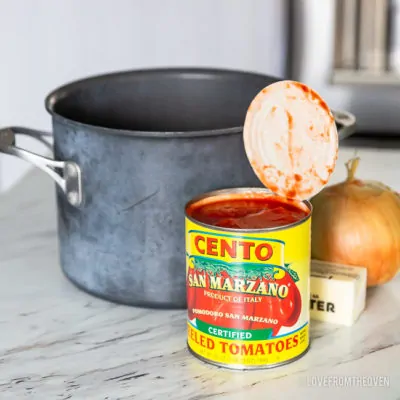 Then it's simply going to simmer on the stove a while.
This is almost a set it and forget it type of recipe. You don't want to totally ignore it, but it does not require fussing or being overly attentive to. It's nice as it allows you to focus on other parts of your meal.
The original recipe calls for cooking the sauce for 45 minutes. If you have the time, absolutely cook for 45 minutes. However, always in a rush, I often cook this for only 20-30 minutes and it's still incredibly delicious.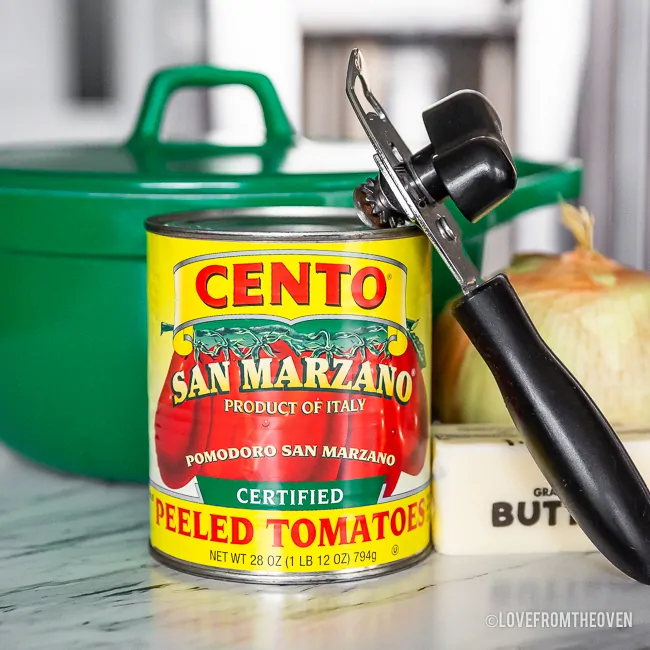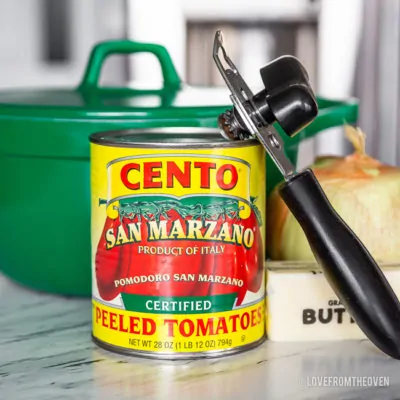 While not required, I finish this sauce off with my immersion blender. Chunky sauces just aren't my thing, and I find this really smooths things out nicely. When traveling, and without my immersion blender, I have even used a blender to blend it smooth.
We love using this sauce with Mozzarella Sticks and Breaded Chicken Parmesan!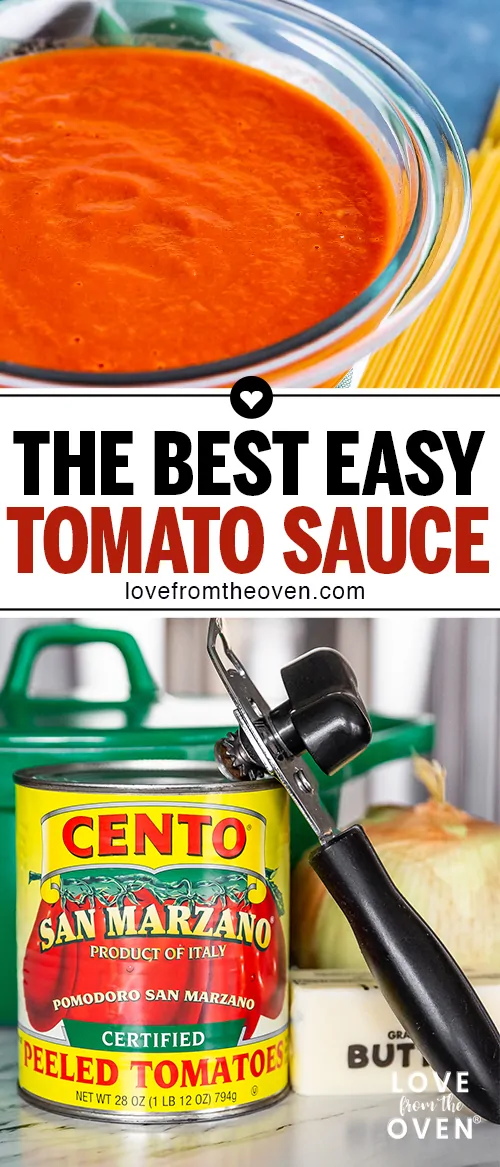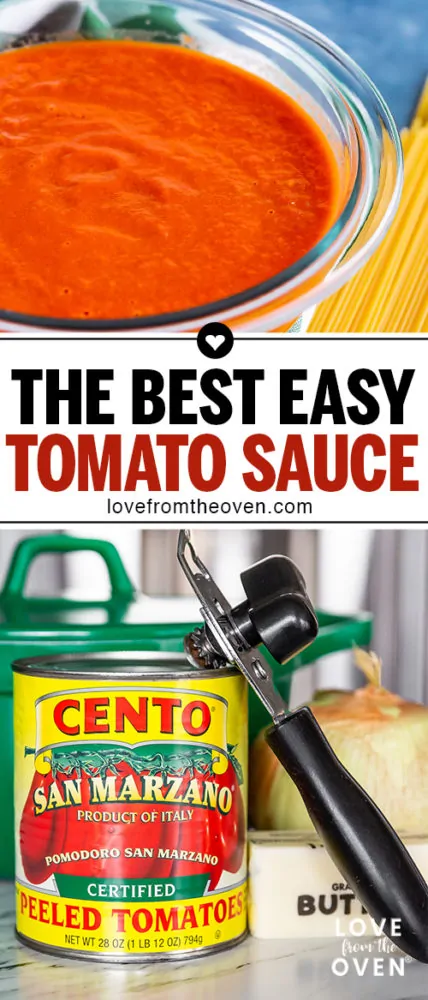 Marcella Hazan Tomato Sauce Recipe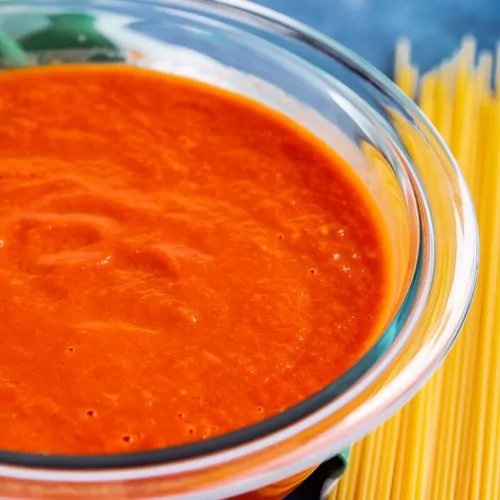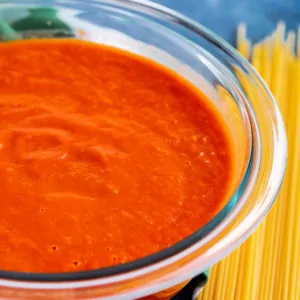 Marcella Hazan Tomato Sauce
It only takes three ingredients to make this delicious Marcella Hazan Tomato Sauce! Perfect for topping spaghetti, pizza or using as a dipping sauce.
Ingredients
1

28oz can

San Marzano Tomatoes

5

tbsp

butter

1/2

medium

yellow onion
Instructions
Place tomatoes, butter and 1/2 of an onion (peeled, but do not chop, just sit the entire half in, cut side down) into a medium to large heavy bottomed sauce pan. Heat over medium until tomatoes start to bubble. Then reduce heat and simmer on low.

Cook, stirring every 10-15 minutes.  The sauce is done when the butter has separated from the tomatoes and there is no remaining liquid.

Remove onion (you can save to reuse if desired). If desired, use an immersion blender to blend smooth. Serve immediately.
Nutrition
Calories:
87
kcal
|
Carbohydrates:
1
g
|
Protein:
1
g
|
Fat:
9
g
|
Saturated Fat:
6
g
|
Cholesterol:
25
mg
|
Sodium:
84
mg
|
Potassium:
13
mg
|
Fiber:
1
g
|
Sugar:
1
g
|
Vitamin A:
292
IU
|
Vitamin C:
1
mg
|
Calcium:
5
mg
Disclaimer
Nutrition information is estimated as a courtesy. If using for medical purposes, please verify information using your own nutritional calculator. Percent Daily Values are based on a 2000 calorie diet.