Starting school in August means that my kiddos come home tired and very hot! So I thought it would be fun to come up with a after school treat that would bring smiles and help cool everyone down. Fruity Pebbles Ice Cream Sandwiches!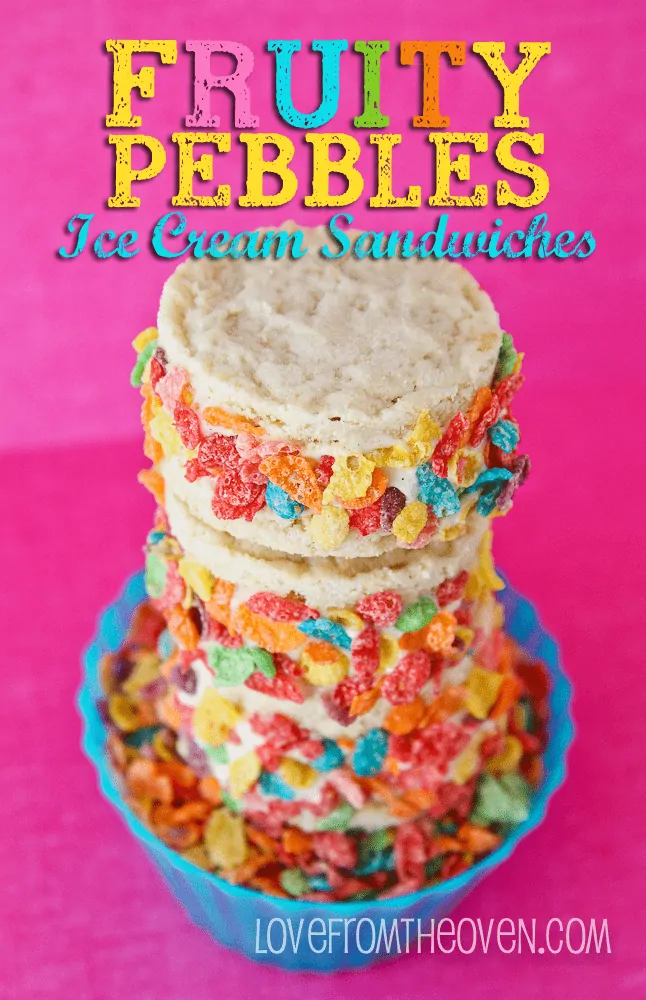 How fun are these? And are they ever easy. Like super easy. We are talking no bake, minutes to make, easy. And cute as can be! Did you know you can find Fruity Pebbles and Cocoa Pebbles at Walgreens? Grab an extra box so you can also make these amazing Fruity Pebbles Treats!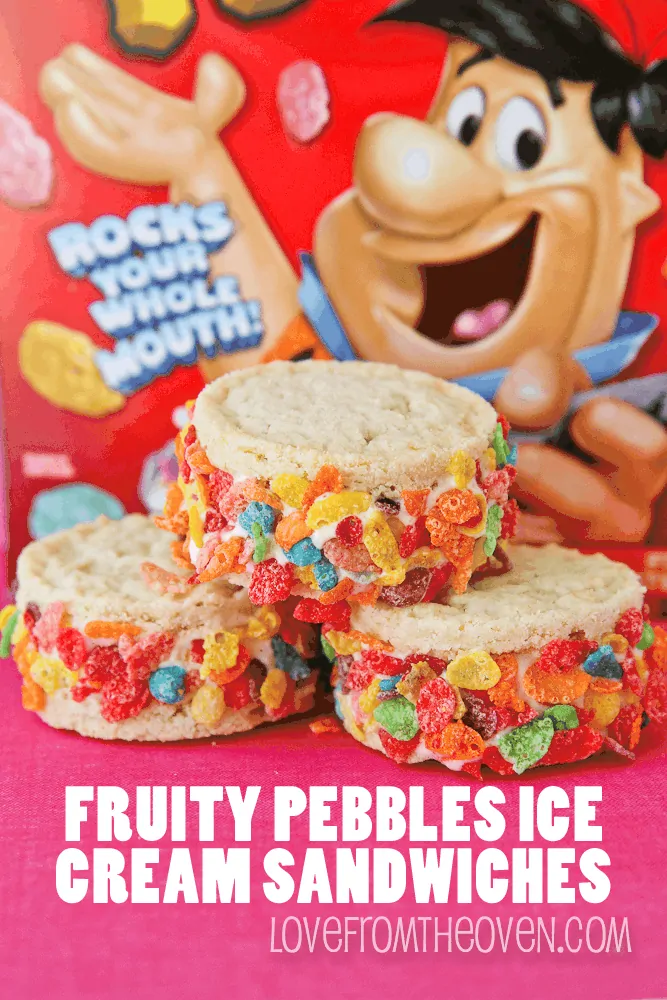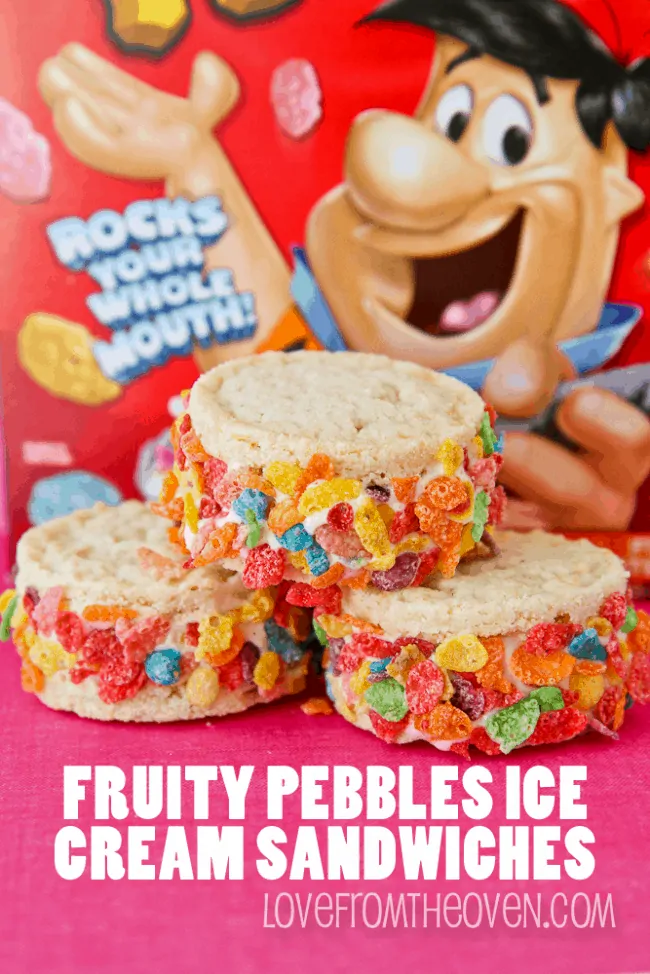 I've talked before about how I love cereal. I could pretty much eat cereal for breakfast, lunch and dinner and be completely content. But heck, why stop at meals? There are so many fun snack possibilities! And with Fruity Pebbles not only do you have a delicious cereal, but they are so colorful, lots of pretty bright colors. They kind of even match my website. I think I might need to work them in more often. 🙂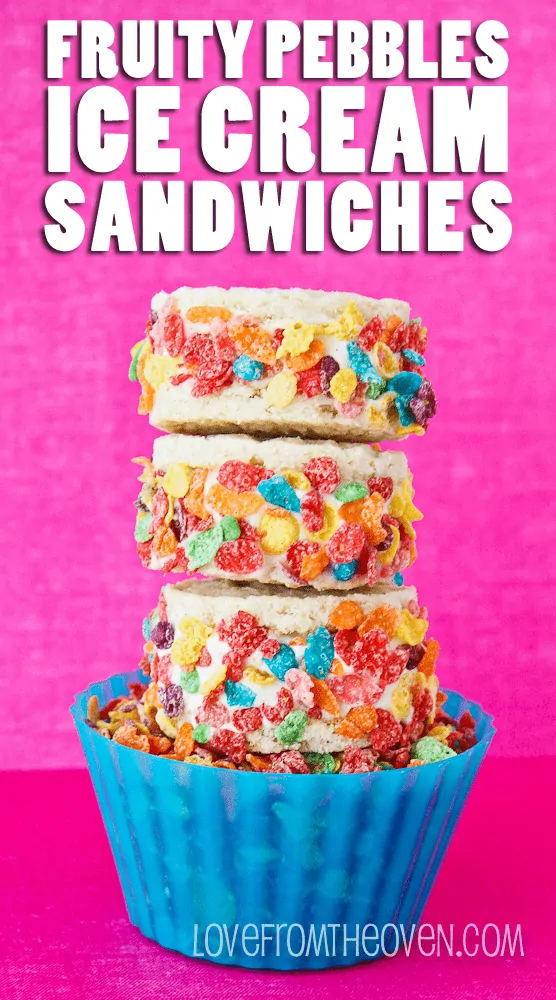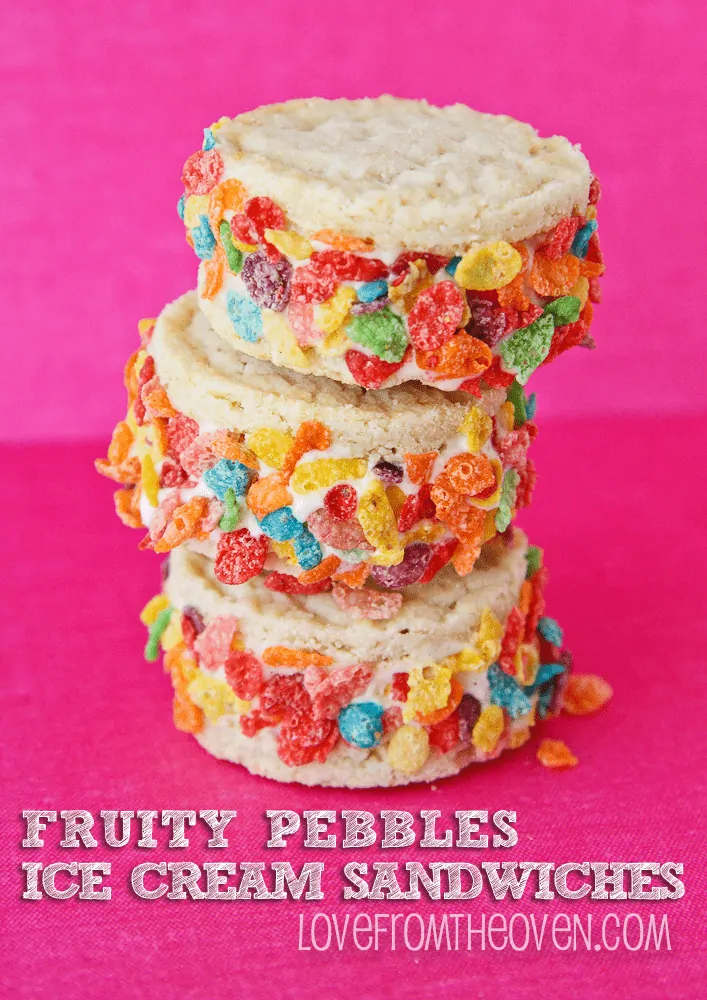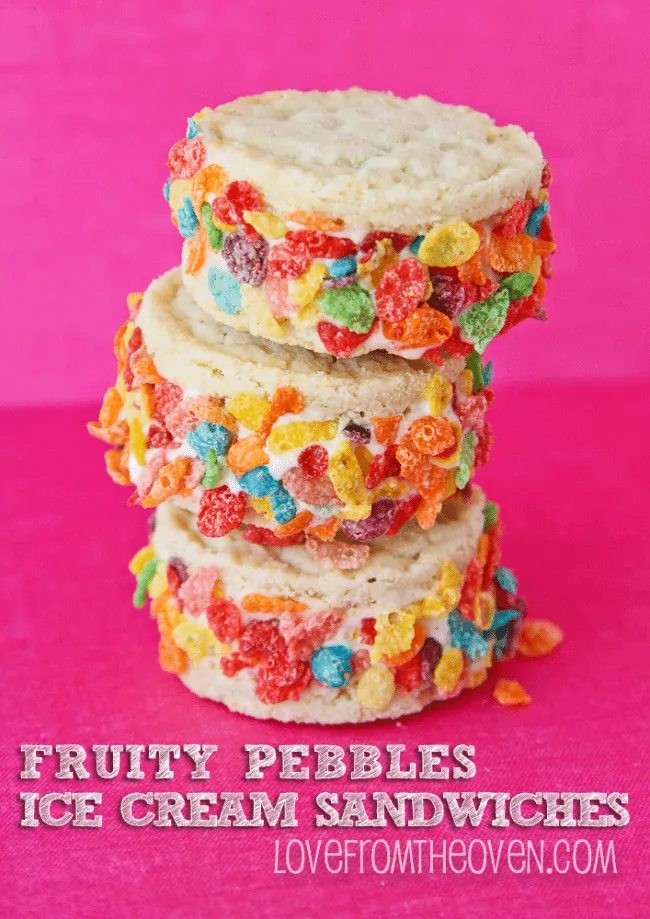 Because it's still eleven billion degrees here in Phoenix, I decided to make these ice cream sandwiches no bake. Store bought sugar cookies work wonderfully to make these. You could absolutely make your own, in which case I'm thinking adding some Fruity Pebbles to the cookie dough would be all kinds of awesome. You can make as few or as many as you want. This is more of a "toss a few together" than specific recipe type of thing, and sometimes those are the most fun in my opinion. You can also let the kiddos help make these, just be prepared to lose some of the cereal to kiddos munching away on it.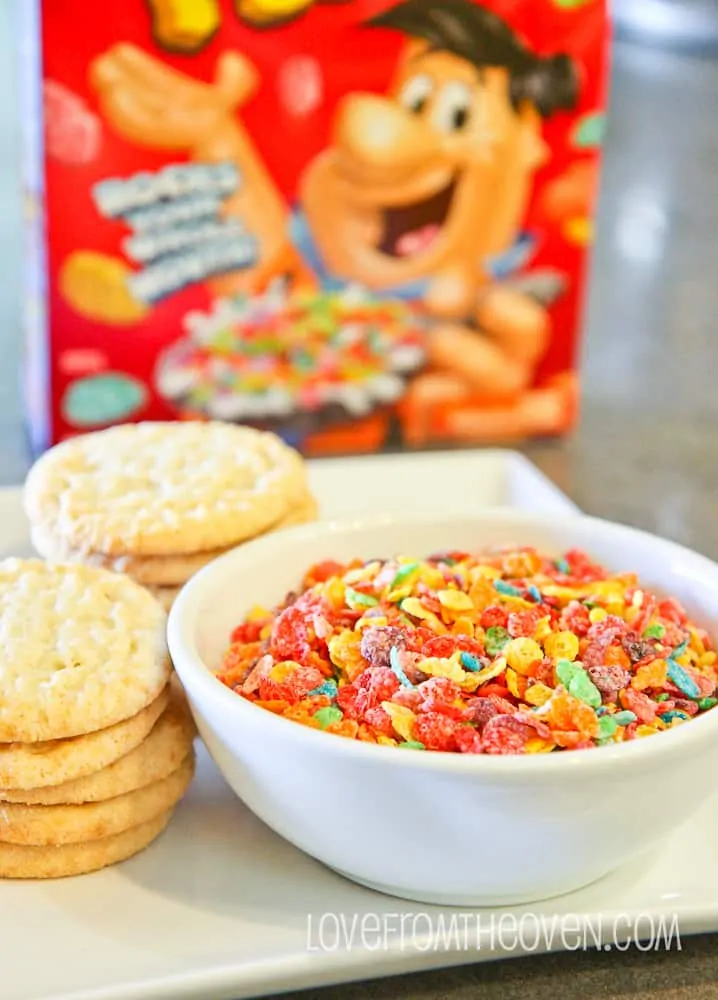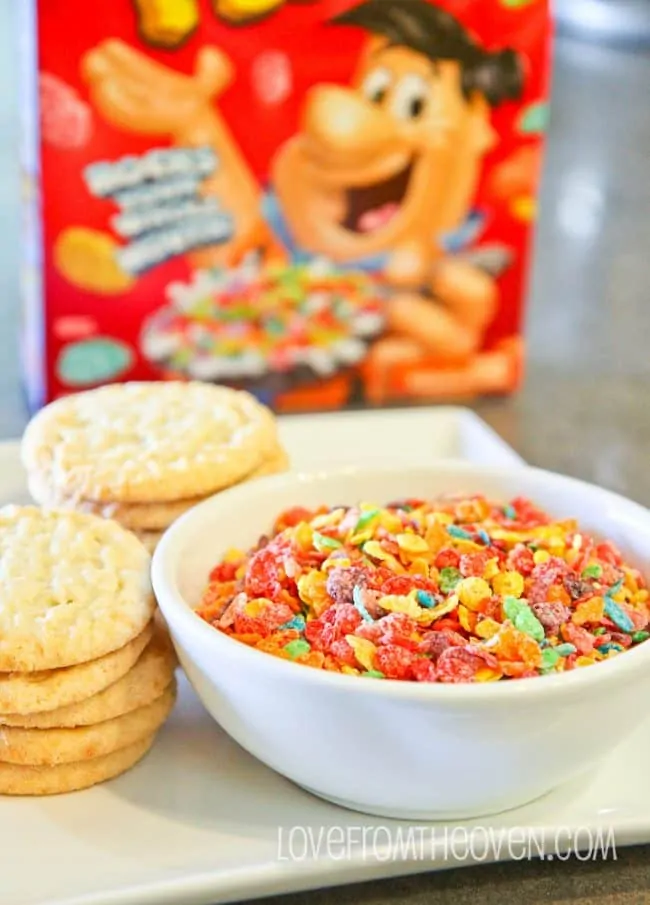 To make sure my cookies were all even in size, I used a cookie cutter to cut them into perfect circles. You can skip this part if you want, but if you have kids who like to fight over who gets the biggest this or that (or the smallest if you are talking a serving of broccoli), then the cookie cutters are your friend. Everyone gets the same size. You can use any size cookie cutter you want (well, any size smaller than your cookie) and this also allows you to make slightly smaller portion sizes if you want.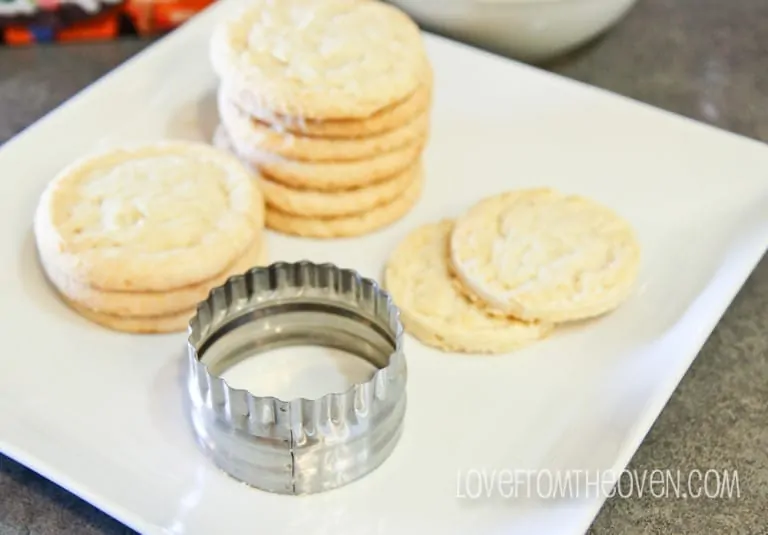 After cutting the cookies into circles, I added a scoop of ice cream to a cookie and immediately topped it with another cookie. Then it gets rolled in a bowl full of fun Fruity Pebbles.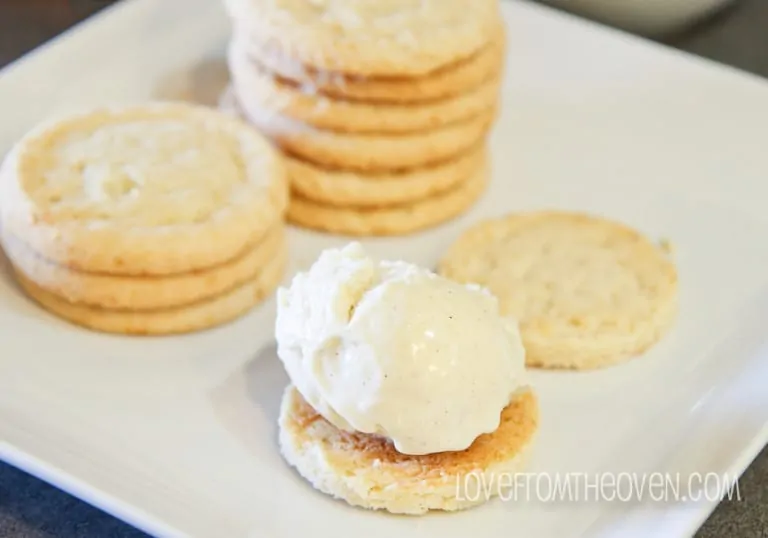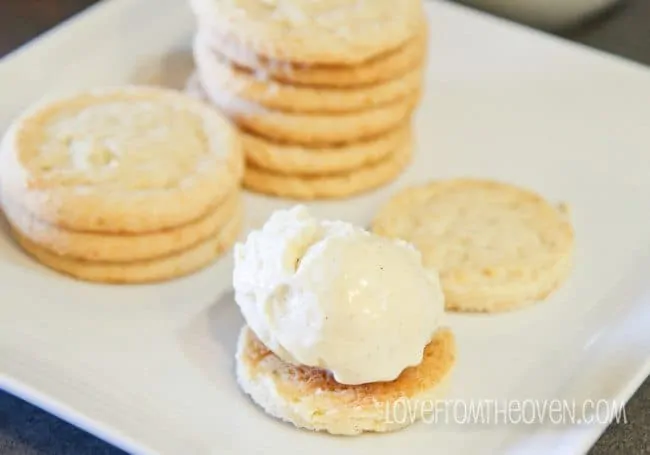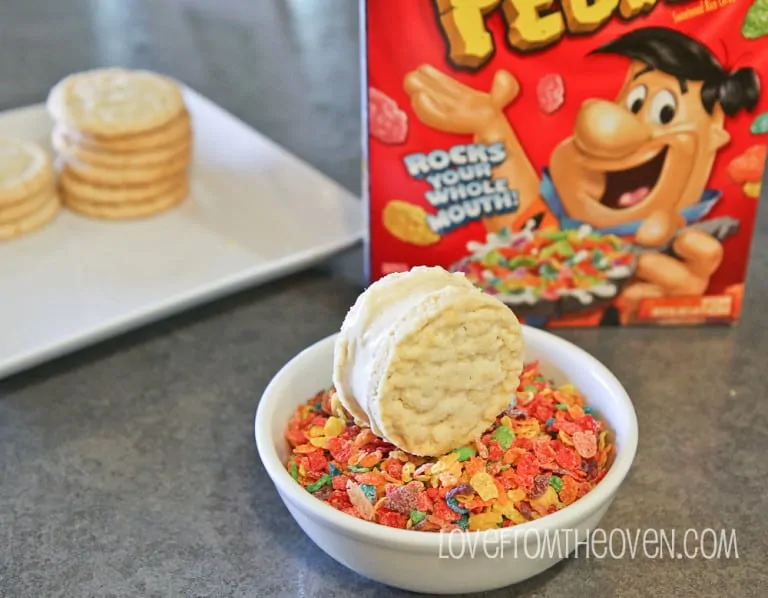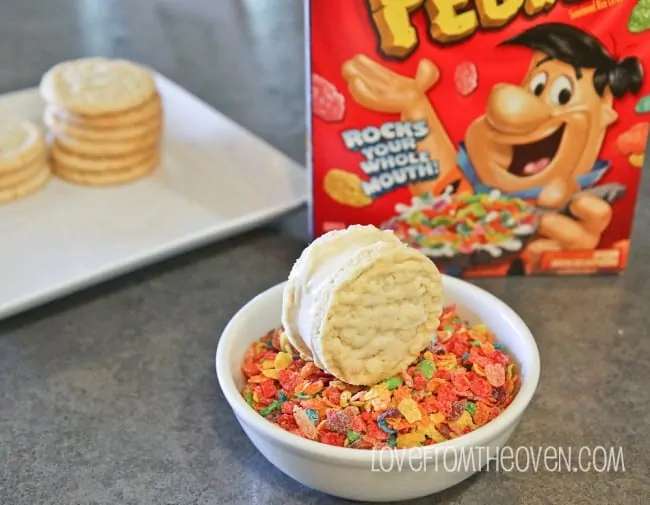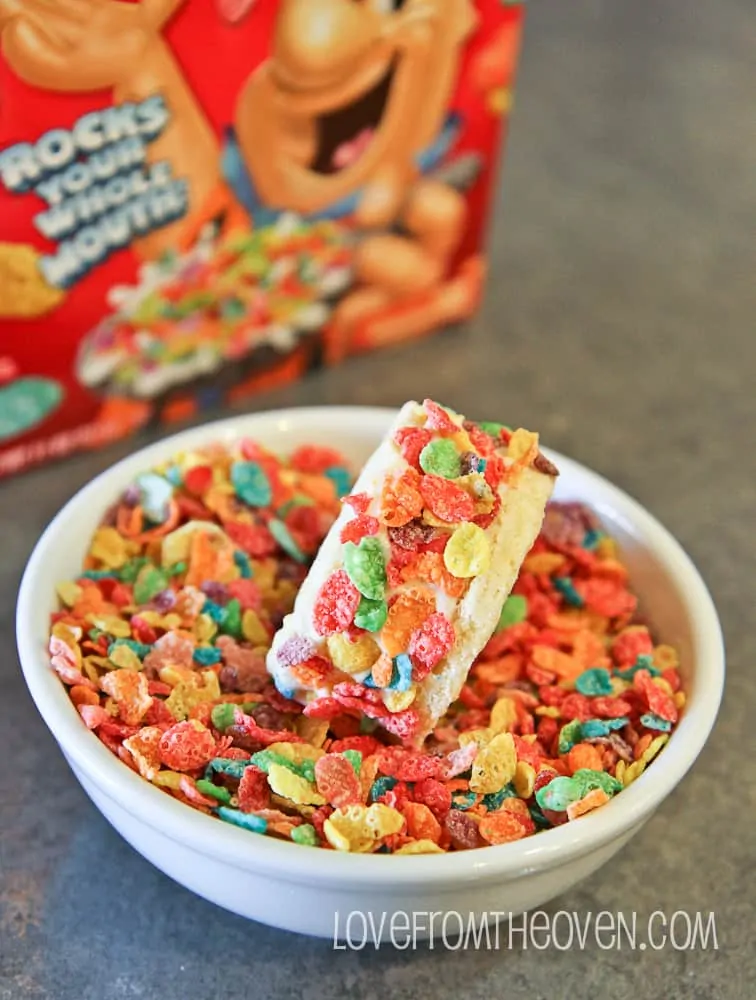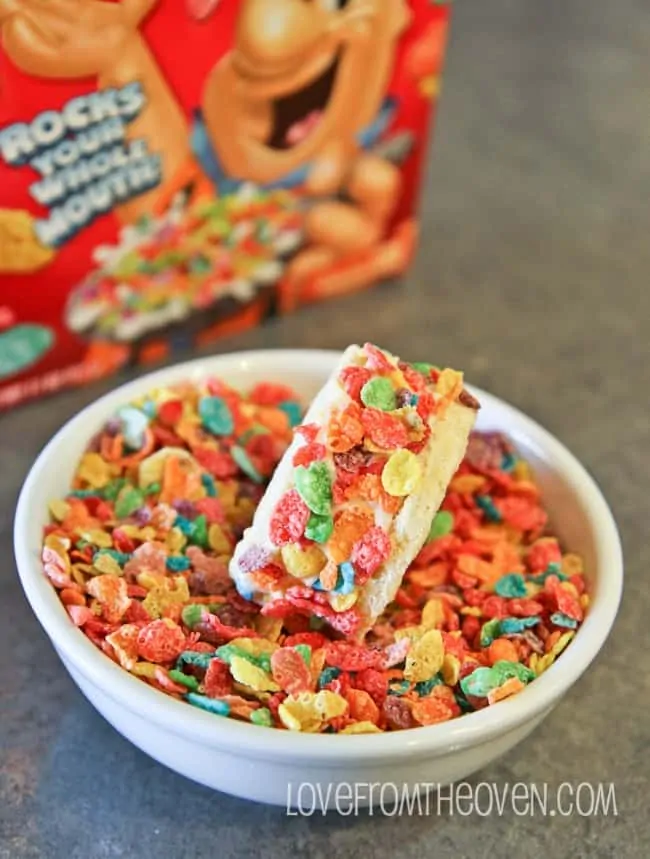 So fun! After that into the freezer they go to set up a bit. Ready and waiting for when the kids get home from school. Or when I get home from, oh, anywhere. And you don't have to stick to vanilla ice cream, you could try other flavors. These would be incredible made with chocolate cookies, chocolate ice cream and Cocoa Pebbles. Oh, I think I'm going to have to try that sooner than later.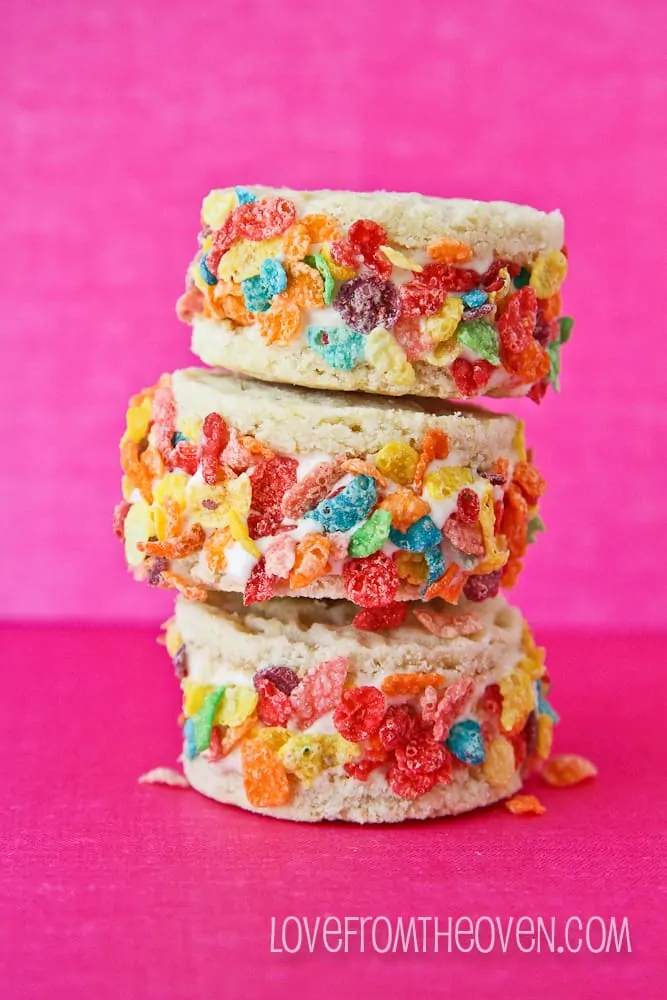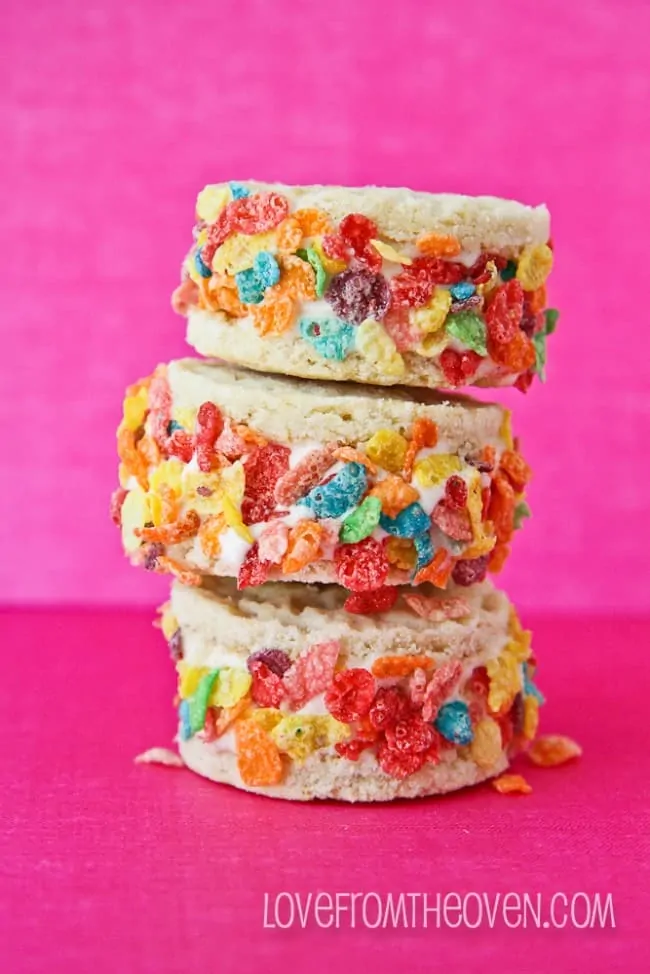 Did you know Fruity Pebbles are Gluten Free? How great is that. We have so many friends who can't have gluten, and what a fun breakfast or snack for kiddos who can't eat gluten (though no pairing them with a wheat filled sugar cookie in that case!). For a gluten free option you could make these with gluten free cookies or even skip the cookies and make a sort of faux friend ice cream by rolling a ball of ice cream into a Fruity Pebbles crust. That's going to light up the kids eyes for sure!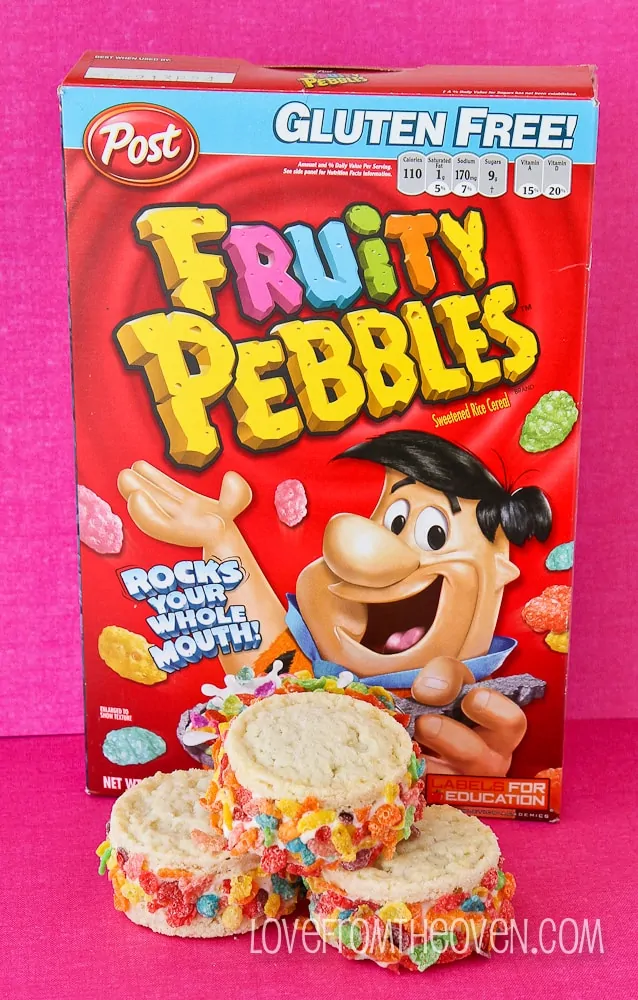 Looking for more fun ways to use Fruity Pebbles? Check out Crazy For Crust's Fruity Pebbles Muffins, Fruity Pebbles Cookies at This Girl's Life, Pebbles Fruity Fun Cupcakes at Simply Clarke and don't miss Jen's Favorite Cookie's Chocolate Lovers Chocolate Bark recipe using Cocoa Pebbles.