Who loves chips, salsa, guacamole, margaritas, cupcakes and catching up with friends? Me! I do! Surely I can't be alone on this one. Heck, those are easily a few of my favorite things, life's simple yet happy pleasures. Today I'm sharing some recipes and ideas for a fabulous, and margarita filled, girls night.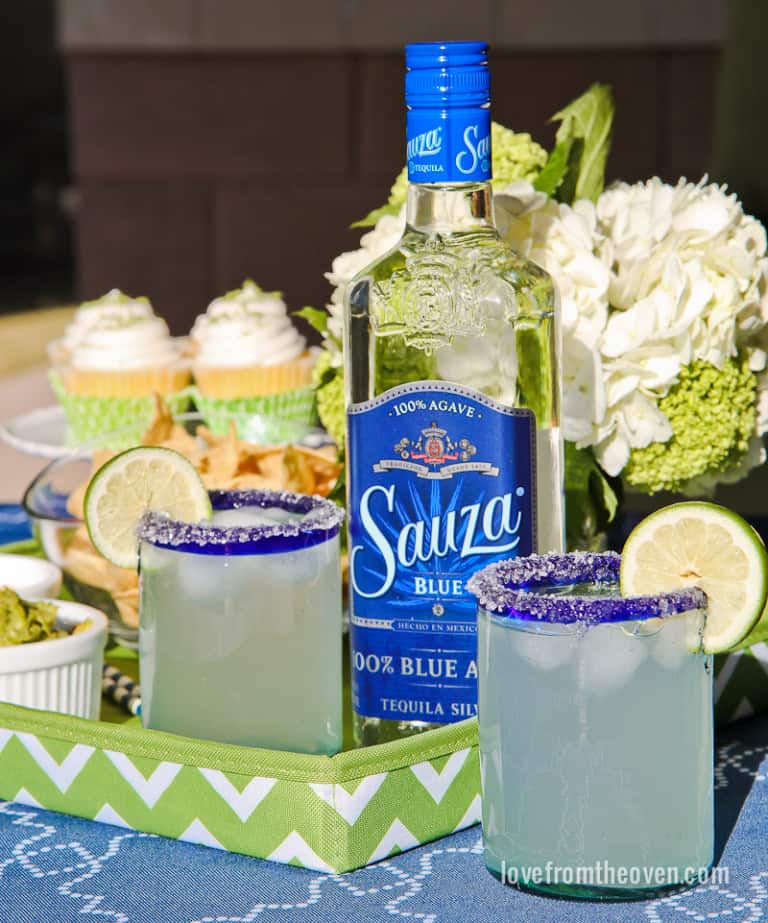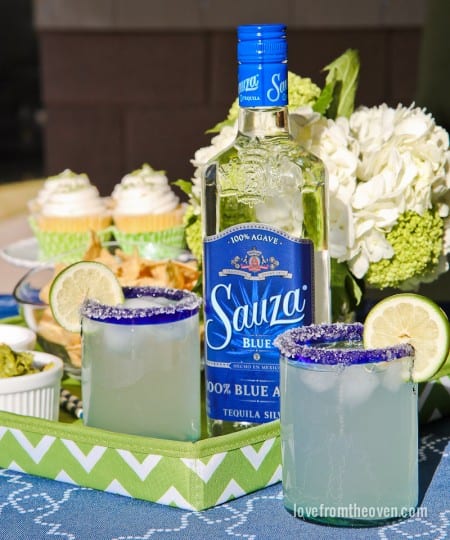 The folks at Sauza recently asked me if I would like to share some ideas for a fun Cinco De Mayo Girls Night, as well as a few of my "margarita moments". Having worked with the Sauza team in the past, and being a true margarita lover, I jumped at the chance to share a few of my favorite things. And make Sauza-ritas. 🙂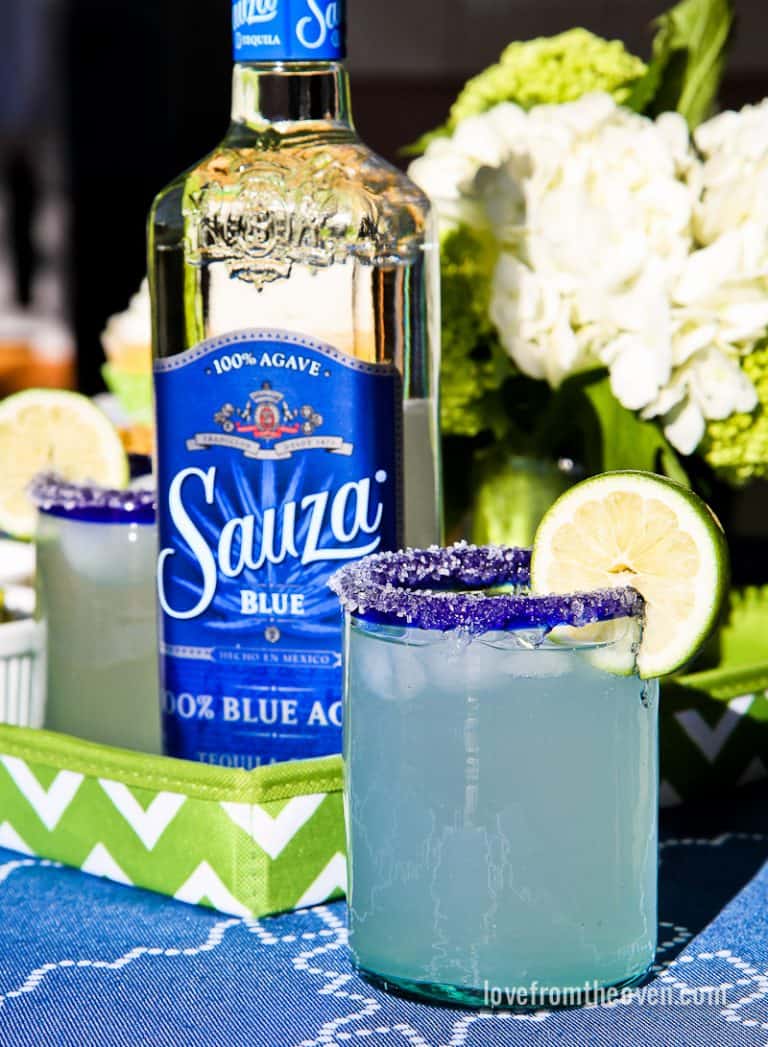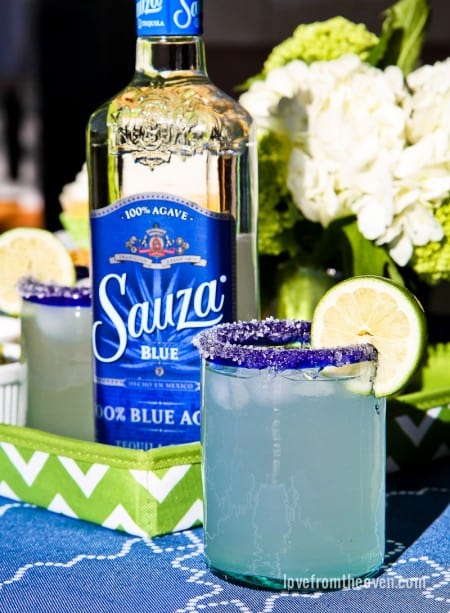 While I adore margaritas, Cinco De Mayo, fresh guacamole, nachos and cupcakes, reality is that I'm a really busy mom, kind of in that crazy stage of life, where I know the days are long, but the years are short. It seems like every day is packed completely full and there just aren't enough hours to get it all done. I know this chaos won't last forever, in the blink of an eye the girls will be grown, and I will miss these crazy times. So I try my best to embrace them, and keep my sense of humor. My average day has many "margarita moments" if you will, moments where you seriously just have to laugh (often at yourself), pick yourself up (sometimes literally), keep on keeping on, and know that one night soon you'll get to enjoy some food, friends and margaritas.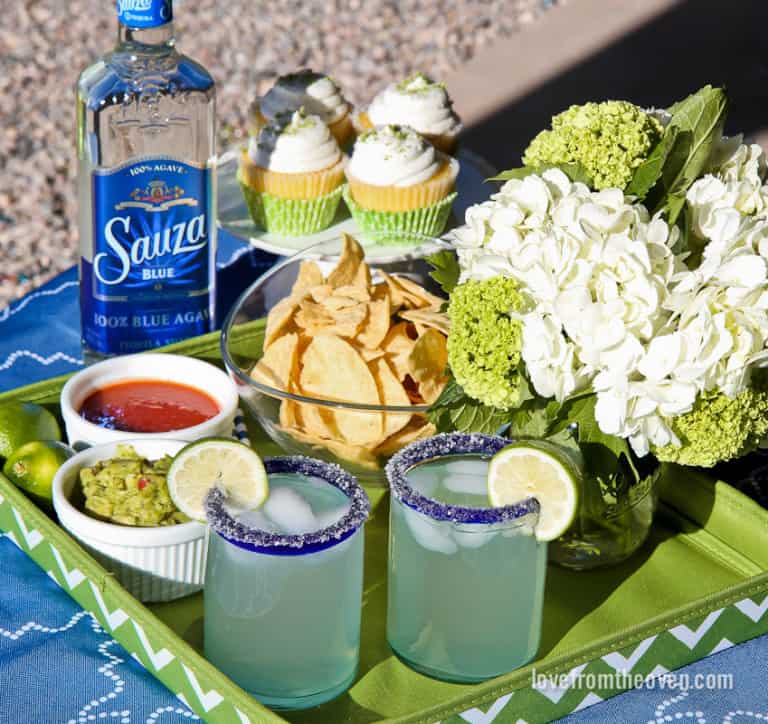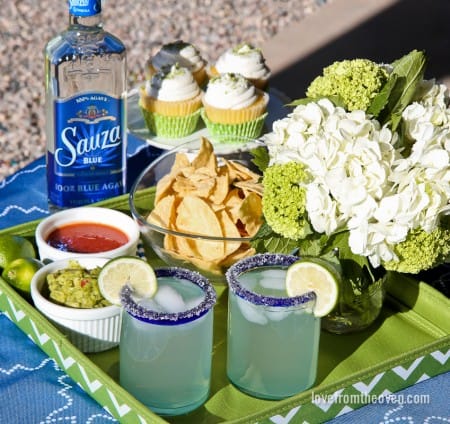 Heck, I had #margaritamoments just shopping for this food! Nothing like checking out at the grocery store, having the cashier ring up your tequila, look up and start to ask for your ID, and only get out "Can I…" before stopping, and going back to ringing up your groceries. Awesome, way to make a girl feel good! Asking for ID is one of those things that once you start, you kind of have to see it through, even if you KNOW the person is old enough. Not finishing that question is kind of like saying "girl, I know you are plenty old". Yep, that was my morning!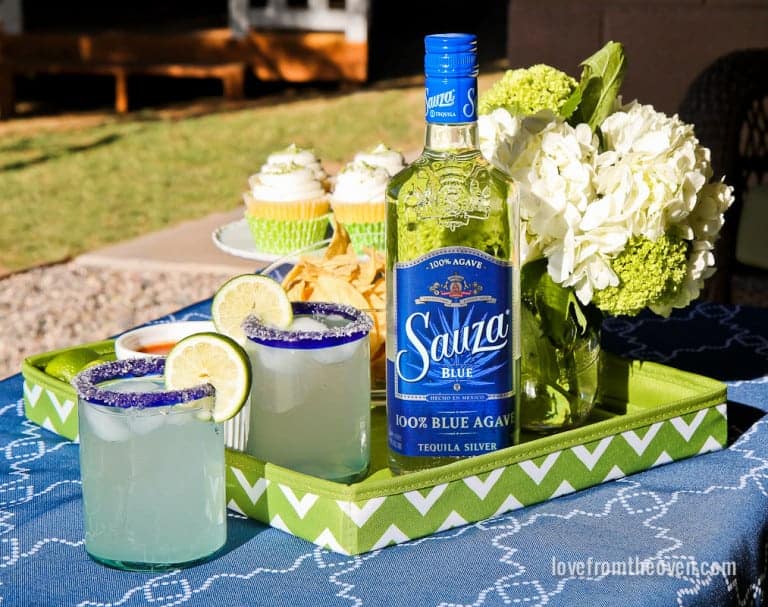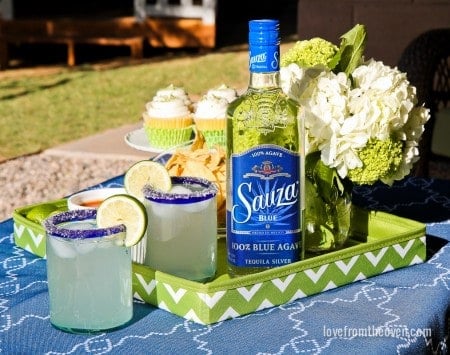 Though I should back up, because I like to start my daily humiliation and margarita moments at the crack of dawn. I've been getting up at some insane pre-5am hour the past few months in order to get some workout time in before the day gets rolling. Feeling pretty proud of myself for being up and out for a hike at 5:30am, I was doing my best to drag my tired self up a hiking trail, huffing and puffing, calf muscles screaming at me, when a man, probably in his 80's, passes me by, barely breaking a sweat, while RUNNING up the mountain. Awesome. So apparently I'm too old for ID checks, yet in nowhere nearly as good of shape as 85 year olds. #margaritamoments – all day, every day, no shortage here!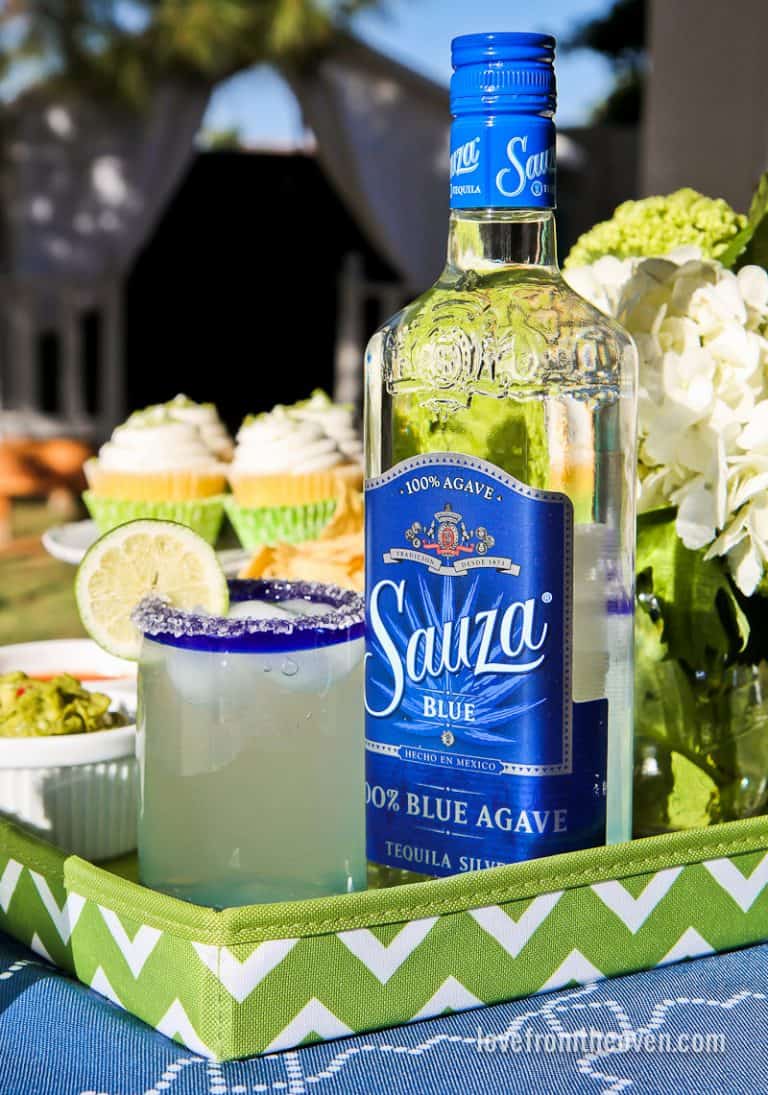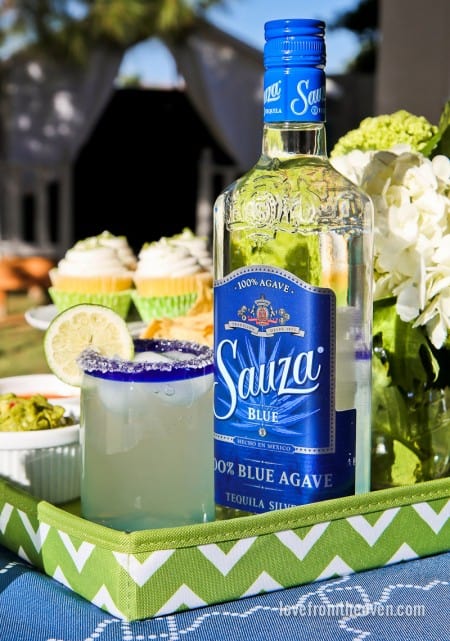 I try to keep my sense of humor in check, as I truly do believe that humor is a saving grace. You have to laugh at all those amusing moments and celebrate the small victories. Because life is so crazy, planning big parties or trying to coordinate schedules with a number of people is not in the cards all that often for me. One of my favorite small victories is simply getting together with a friend or two, sharing some good food, catching up and laughing together. Planning a big party usually just feels like adding more to my already overloaded to do list, but gathering up some yummy appetizers, dessert and drinks (kind of the triple crown of eating in my book!), THAT is totally do-able.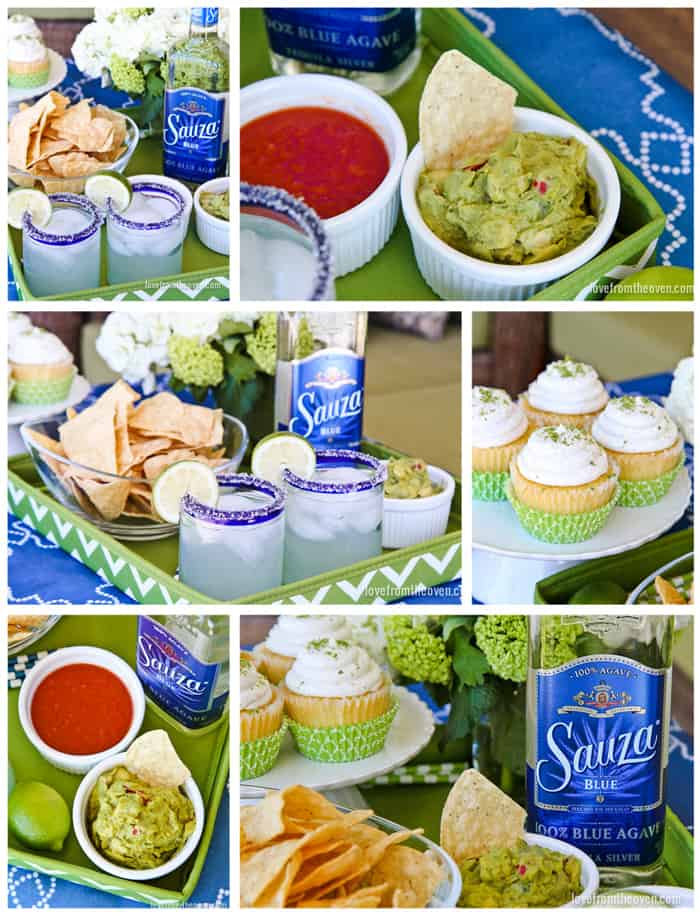 While it's fabulous to whip up a meal for friends, most nights I'm already struggling to come up with meals for a family full of picky eaters, so I keep my "fun" time simple. Most of my friends are all to happy to darn near make a meal of chips, salsa and guacamole, so I just roll with that. And speaking of simple, I pick up the chips and salsa from the store, only making the guacamole myself. Because my job has me baking all the time, sometimes for a break I will even just pick up some cupcakes at the in store bakery and dress them up, which is what I did here. Some cute cupcake wrappers, fresh lime zest and a sprinkle of sea salt helped give these bakery cupcakes a homemade touch in minutes. Throw in some fresh flowers and yummy Sauza-ritas, and you have the makings for a fabulously simple, yet totally enjoyable, girls night.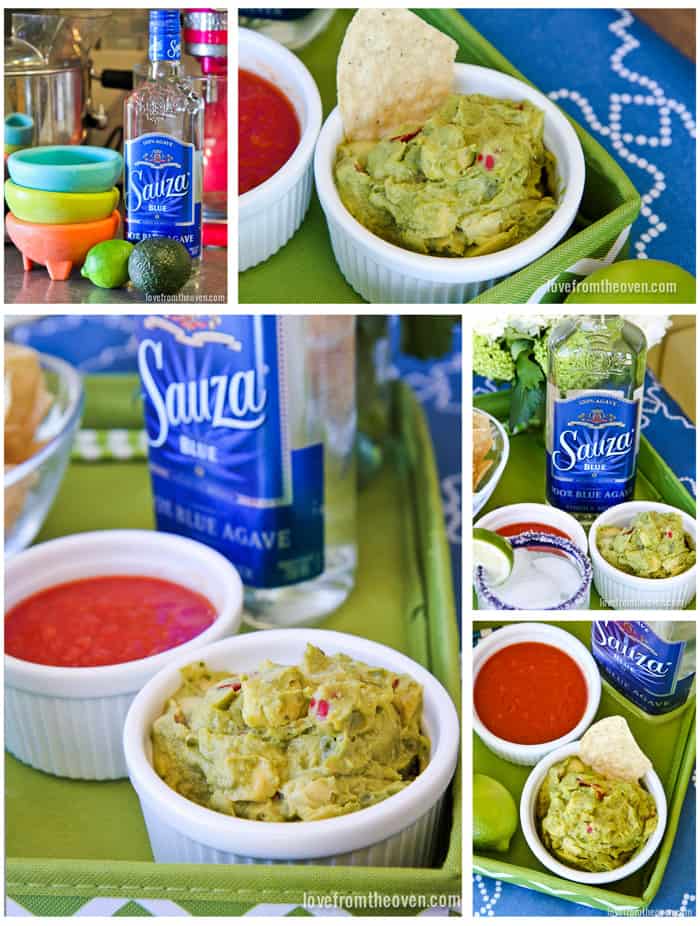 When it comes to this combo of foods, I figure if there is something I want to make from scratch, it's the guacamole. I like a fresh, chunky and somewhat spicy guacamole with lots of lime and garlic. Seriously, that, a bowl of chips and some Sauza-Ritas, and I am a happy girl. Throw in a friend or two to share some margarita moments with, and it's a happy Cinco De Mayo in my book!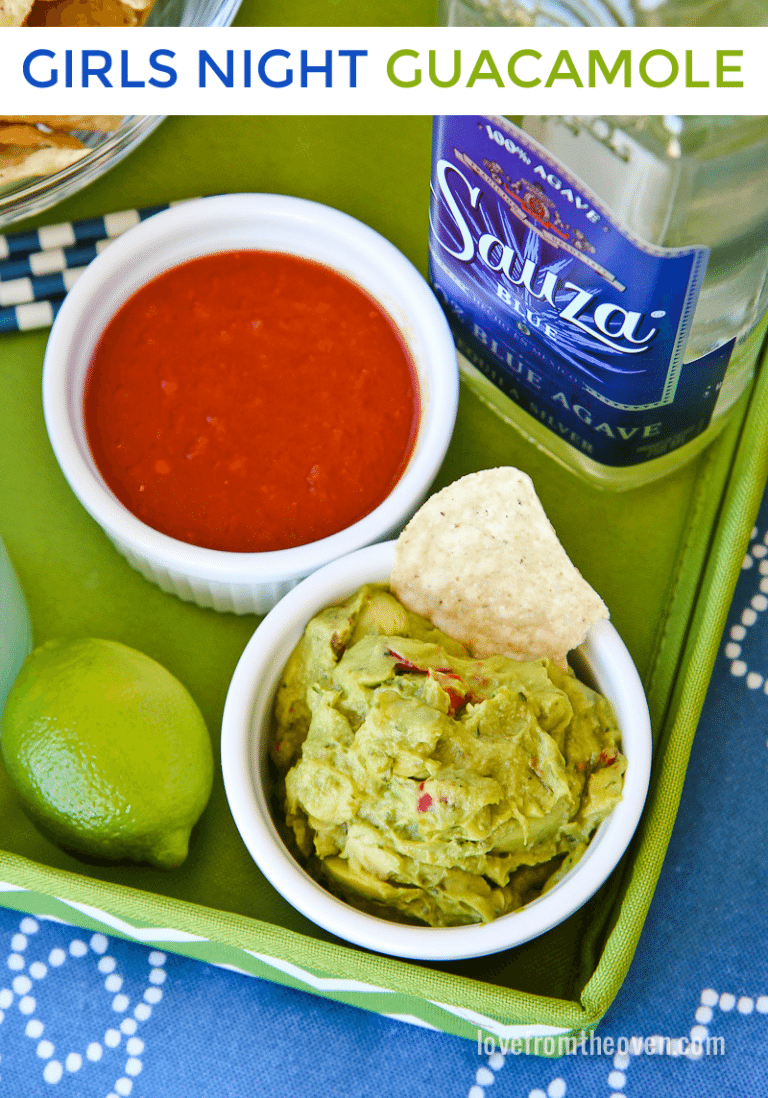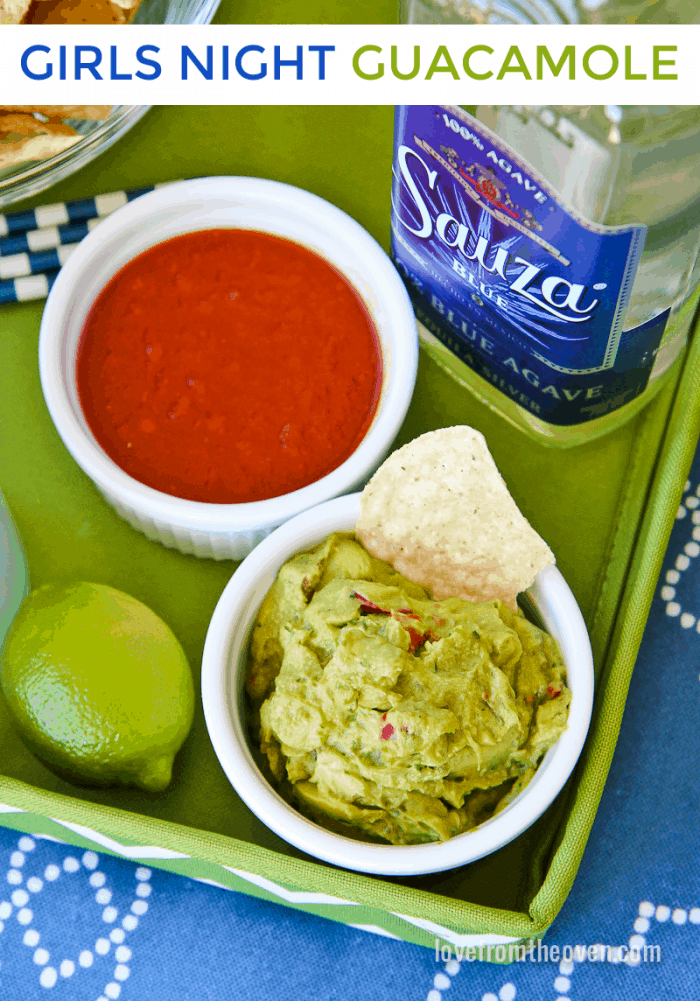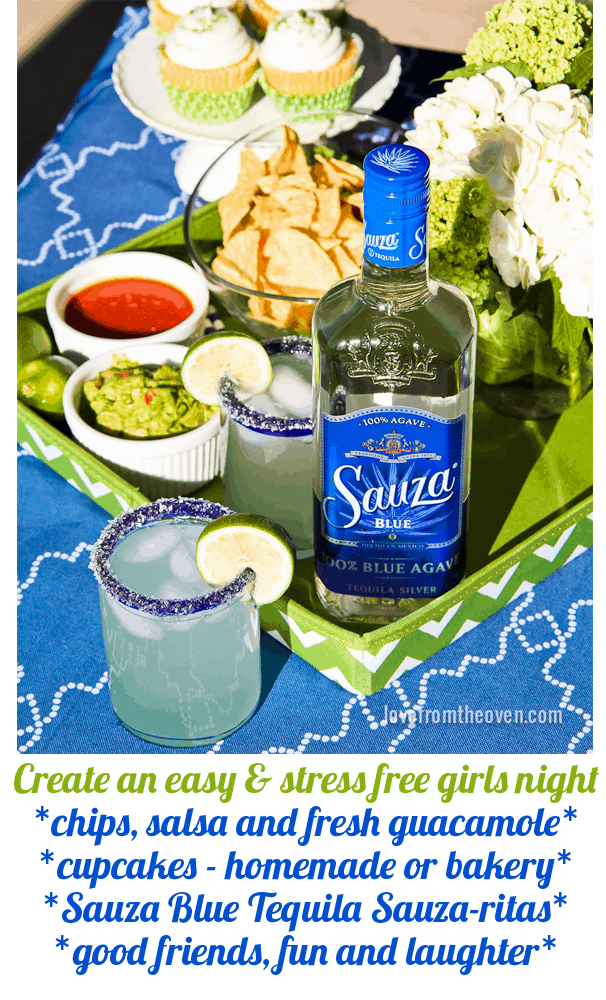 Seriously simple, totally do-able, completely delicious. Now for some recipes for you!
Sauza-Rita Margarita Recipe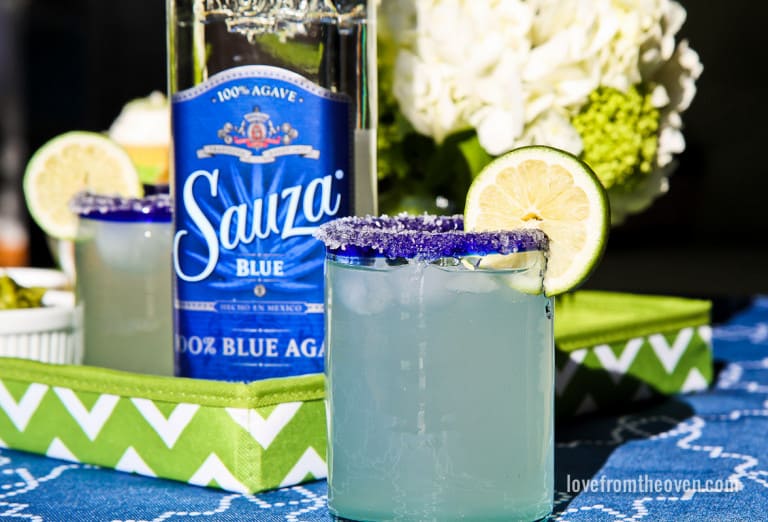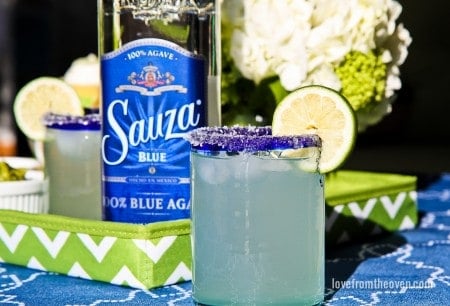 Ingredients
1 can Sauza® Blue Silver 100% Agave Tequila*
1 bottle light beer
1 can frozen limeade
1 can water
*If Sauza® Blue Silver isn't available, try Sauza® Silver
Instructions
Pour limeade and beer into a pitcher with ice. Fill limeade can with Sauza® Blue Silver and pour into pitcher. Finally, add a can of water, stir and enjoy.
Recipe courtesy of Sauza Tequila.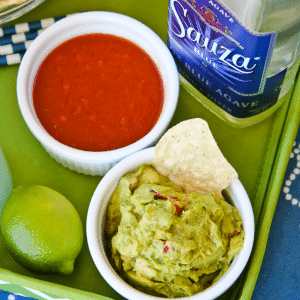 Girls Night Guacamole
Ingredients
2

ripe avocados

pitted, peeled and mashed

2

ripe avocados

pitted, peeled and cut into bite size pieces

2

limes

juiced

1

tablespoon

Sazua Tequila

can be omitted if desired

2-3

plum tomatoes

diced

2

tablespoons

chopped fresh cilantro

1/2

cup

diced onion

1

clove

garlic

minced

Up to 1 full jalapeno pepper

finely diced

Sea salt to taste

I like 1-2 teaspoons
Instructions
Combine all ingredients and gently mash. If you like your guacamole chunky, do not over mix.

*Feel free to add in some chopped up red bell pepper or serrano peppers.
If you are looking to put your limes to use in another drink, I highly recommend this St. Germain Cocktail! I know not everyone is a tequila fan (strange, right?) so this is a great option at parties for friends who might prefer their limes served with gin vs tequila.
I truly love this idea for an easy Cinco De Mayo get together, or any other night that you can clear a little time to hang out with friends, sip some Sauza-Ritas and catch up on life, and those margarita moments that seem to happen all the time, at least to me!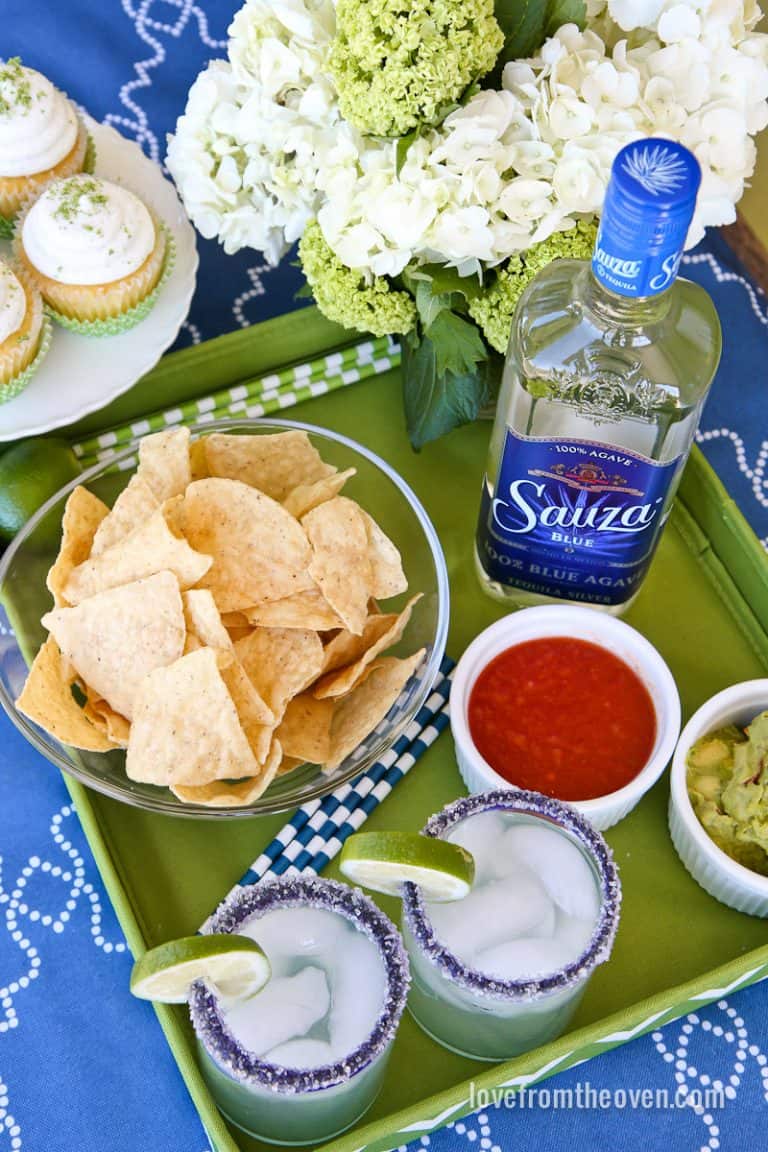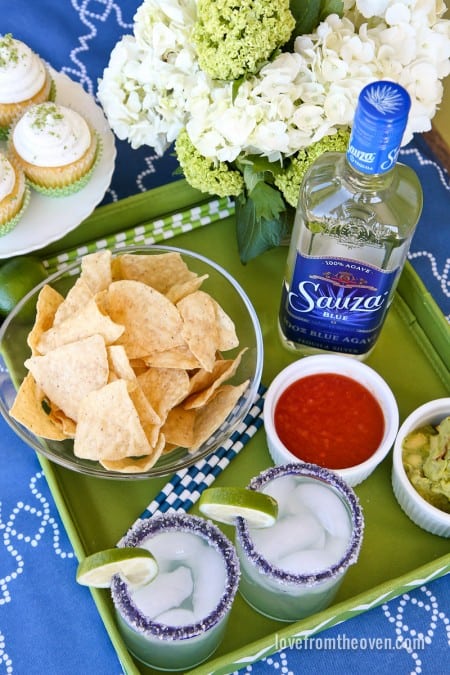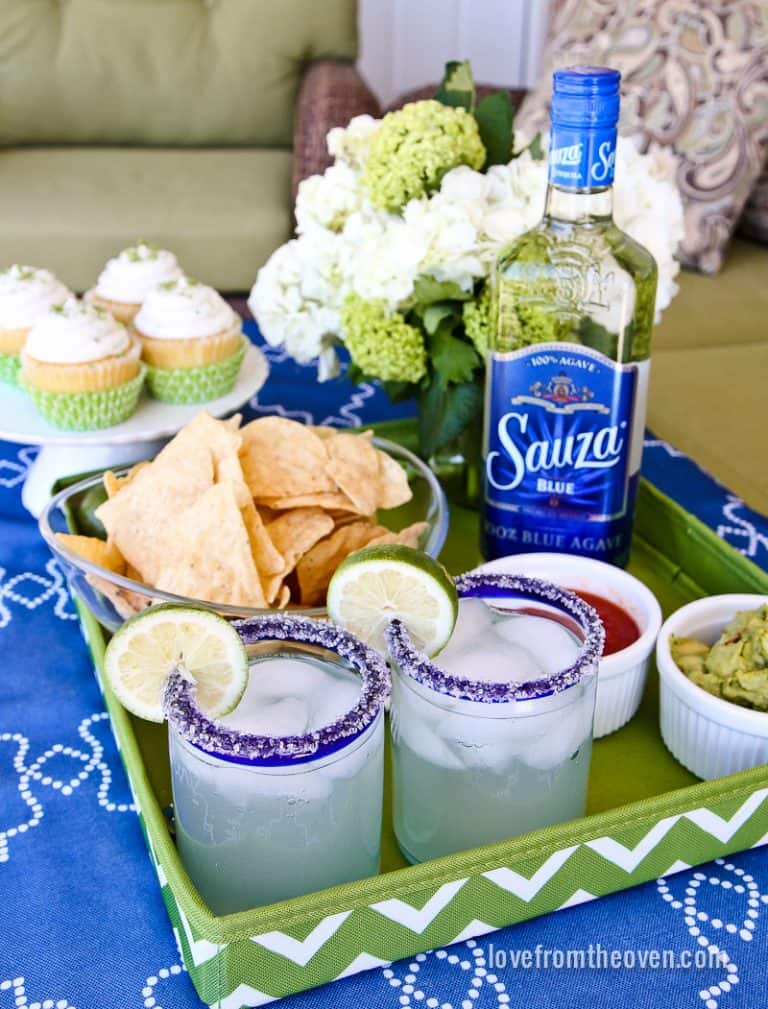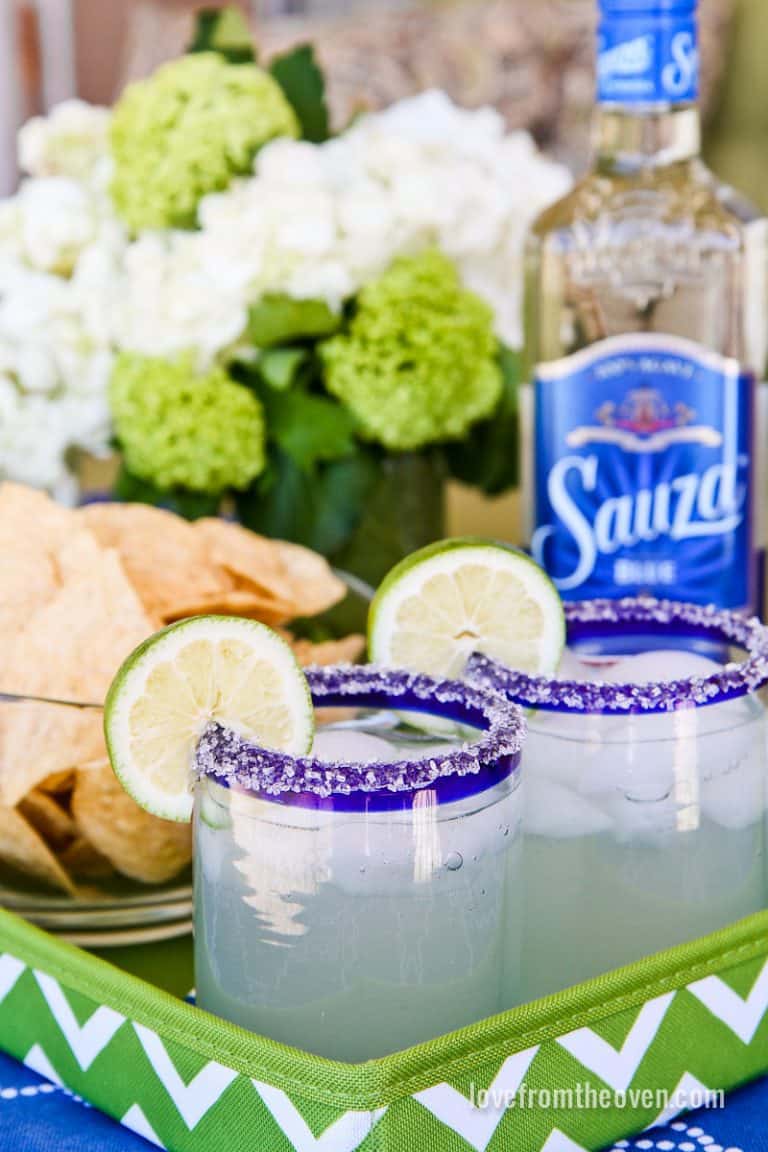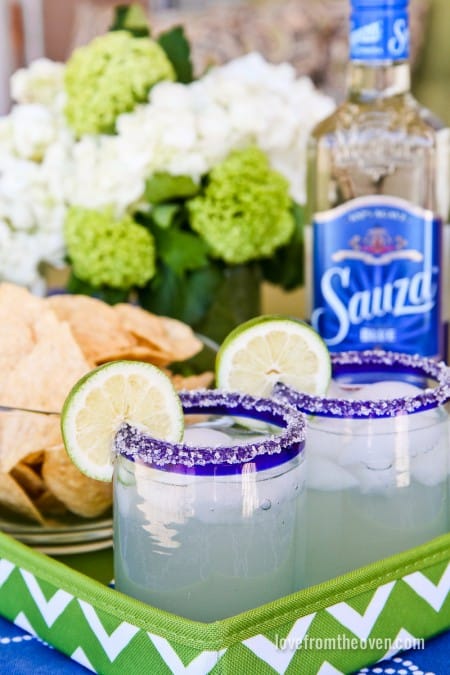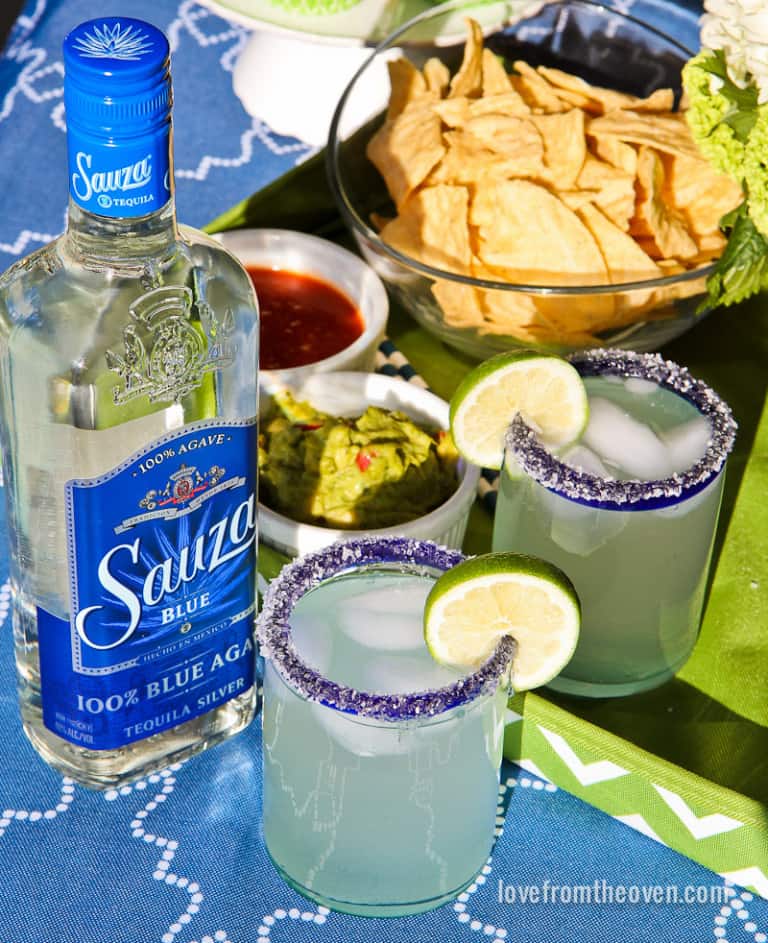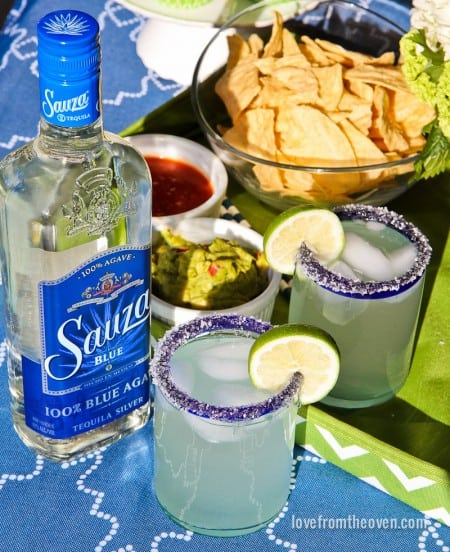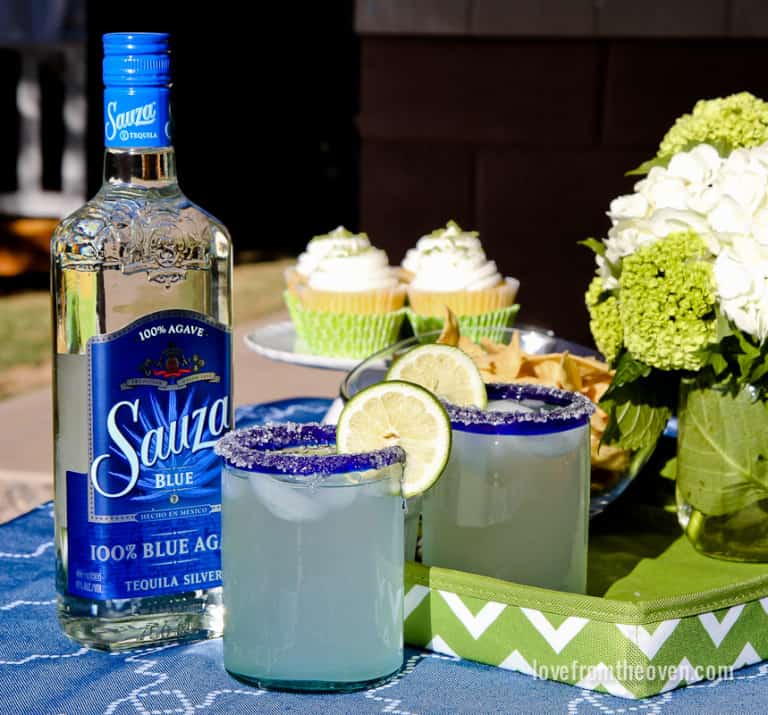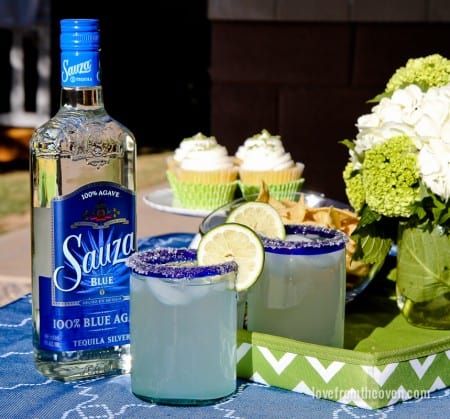 So call a friend, pick up some Sauza, some chips, salsa, ingredients for some guacamole and a dessert. Or better yet, when friends ask what they can bring, as they always do, let them grab a dessert to bring and share. It keeps it easy for everyone, and for me that is when my friends and I truly enjoy ourselves. Cheers, and a Happy Cinco De Mayo to you!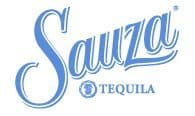 Nothing's more relaxing than a cool desert breeze blowing across your tired shoulders. Oh wait. That's the breath of a man who has something very important to tell you. He's the cowboy. And he's here to help you relax after a hard day on the ranch. When he's not rounding up baby cattle, he's rounding up ingredients for the perfect Sauza®-rita. Learn how to make it with him on your next ladies' night in: www.youtube.com/SauzaTequila.
Sauza® is a registered trademark of Tequila Sauza S. de R.L. de C.V. ("Tequila Sauza") and is used with permission. The information, comments and ideas expressed on this website do not necessarily reflect the views or opinions of Tequila Sauza, its affiliated companies or any of their directors or employees. Tequila Sauza does not sponsor, authorize, or otherwise endorse this website.