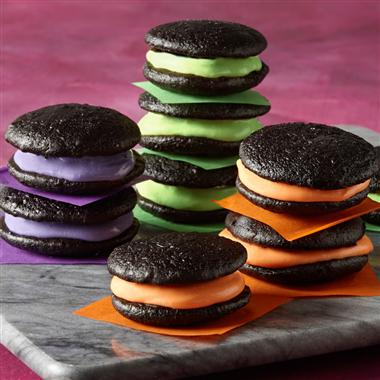 The folks at McCormick recently invited me to be a part of their Spooky Squad and asked me to share some fun Halloween recipes, tips and ideas. I loved the Black Velvet Whoopie Pies that they shared on their site, but as a busy mom who never has enough hours in the day, I wanted to see if I could come up with a no bake alternative.
I found a way to create a similar treat with my daughter but spend most of the time decorating and having fun with her, instead of baking. No Bake Frosting Sandwiches. As much as I love baking almost anything I can from scratch, sometimes it's great to spend a few minutes less doing the baking and a few more minutes making memories.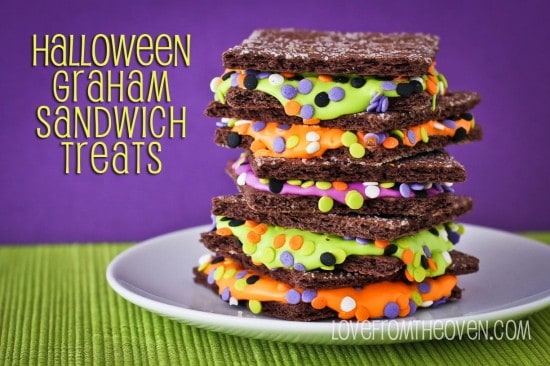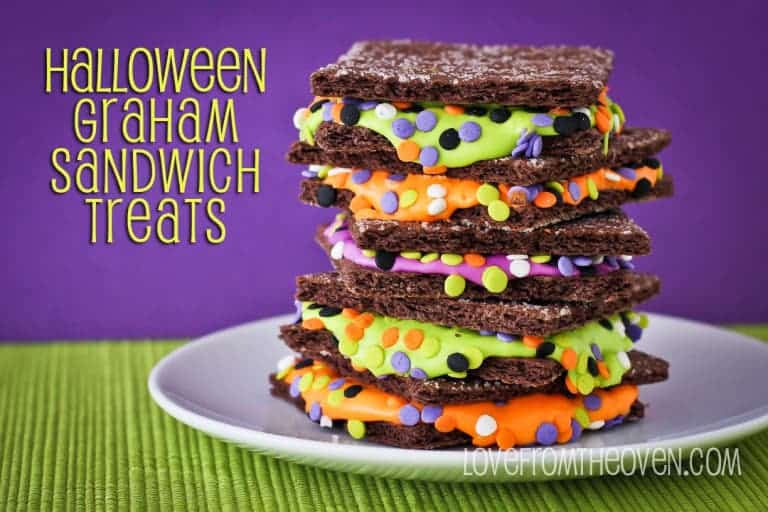 My mom often made frosting sandwiches with graham crackers whenever we had leftover frosting (and stored them in the fridge). Though these were always the treat made with "what was left", they really are pretty yummy in their own right.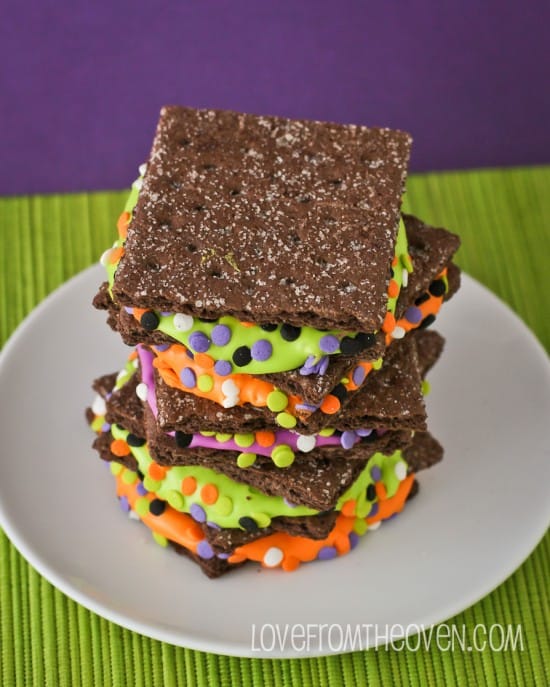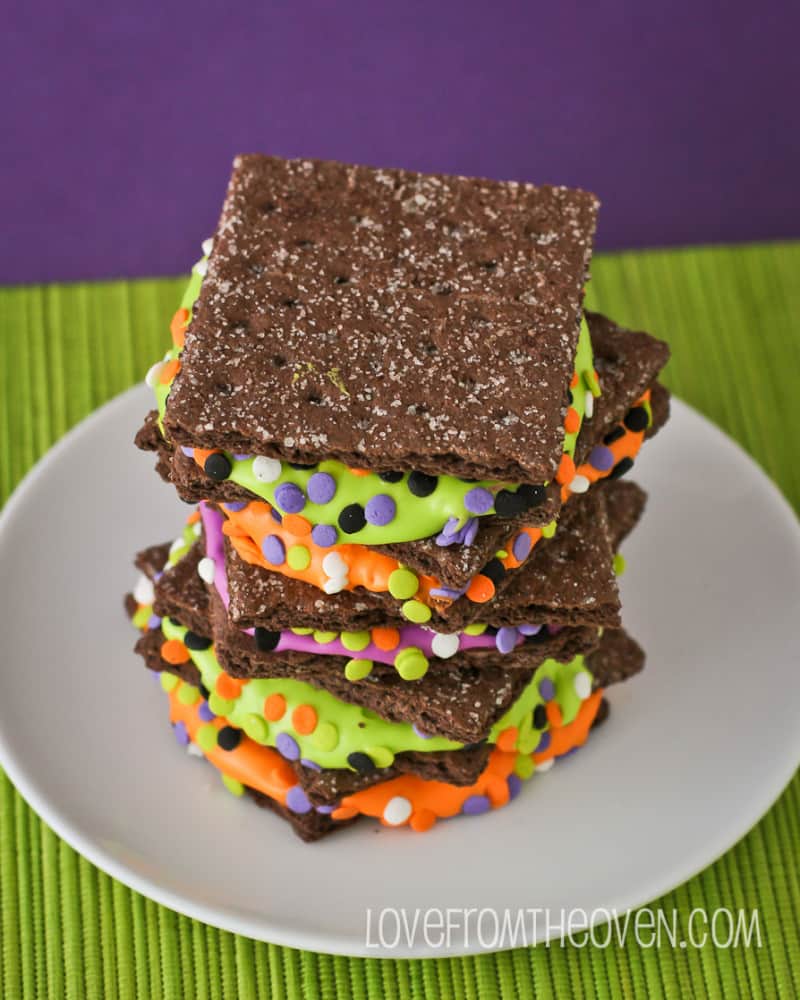 Last year my daughter and I worked on some treats using McCormick's products for Halloween, so it was fun to do the same again this year. My daughter had so much fun getting really creative with the frosting we made using the Neon Colors from McCormick, sprinkles and some Halloween sugar decorations. So simple, yet an enjoyable and delicious dessert.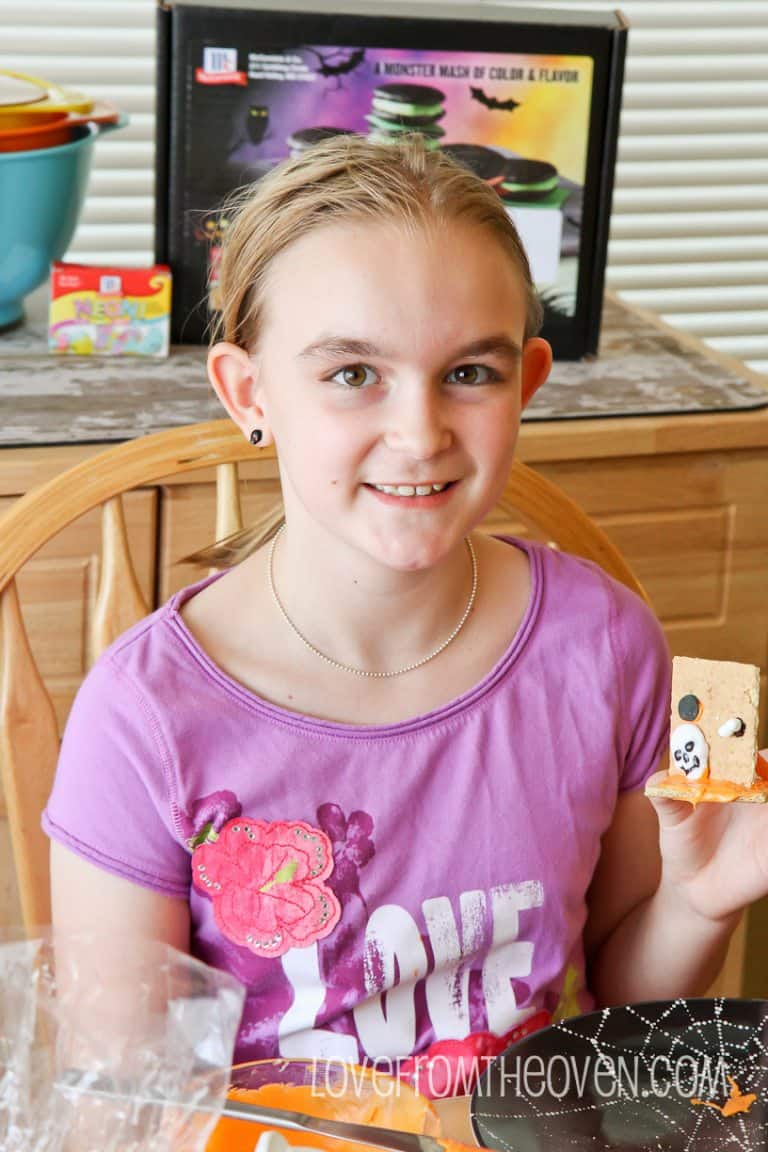 While I stuck to straight forward sandwiches and sprinkles, simply frosting on graham cracker, adding sprinkles around the edges and then topping with another graham cracker…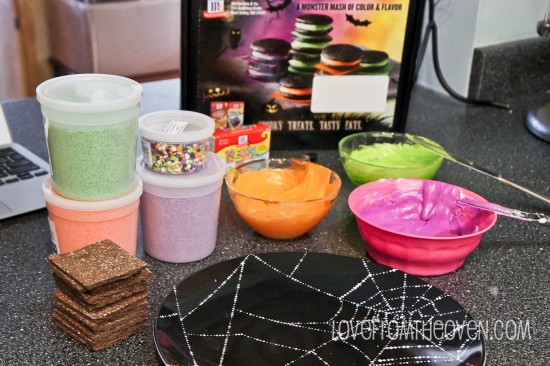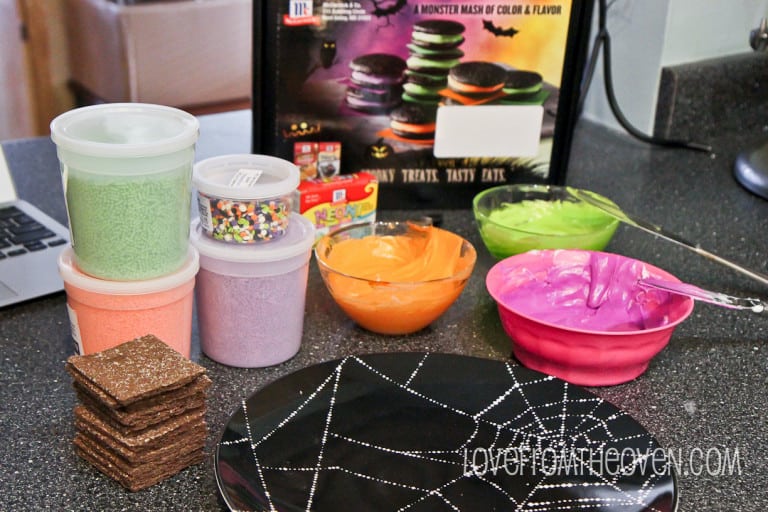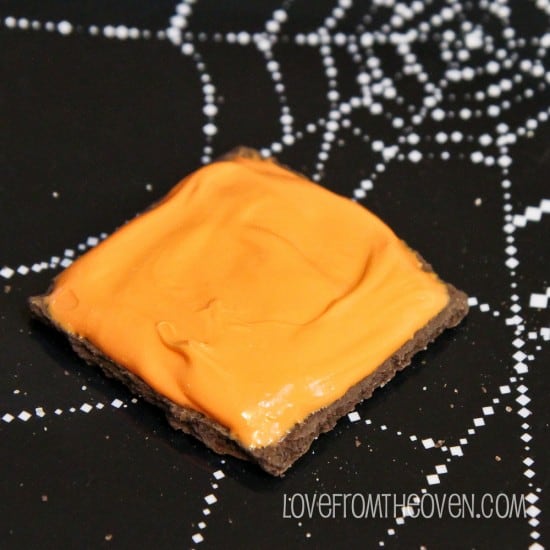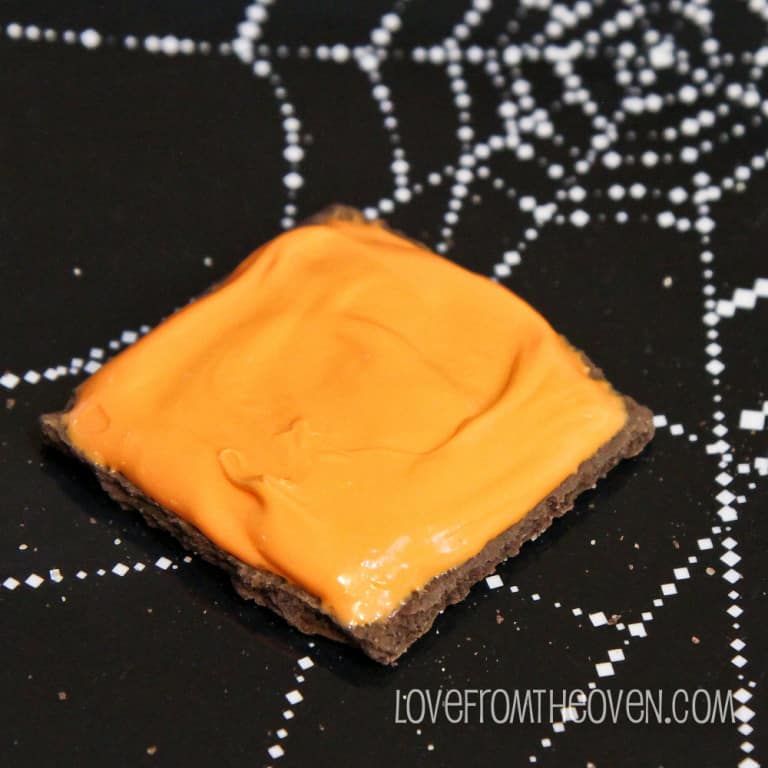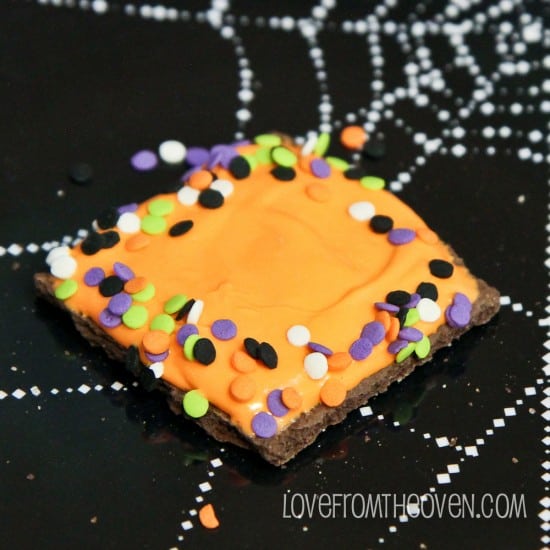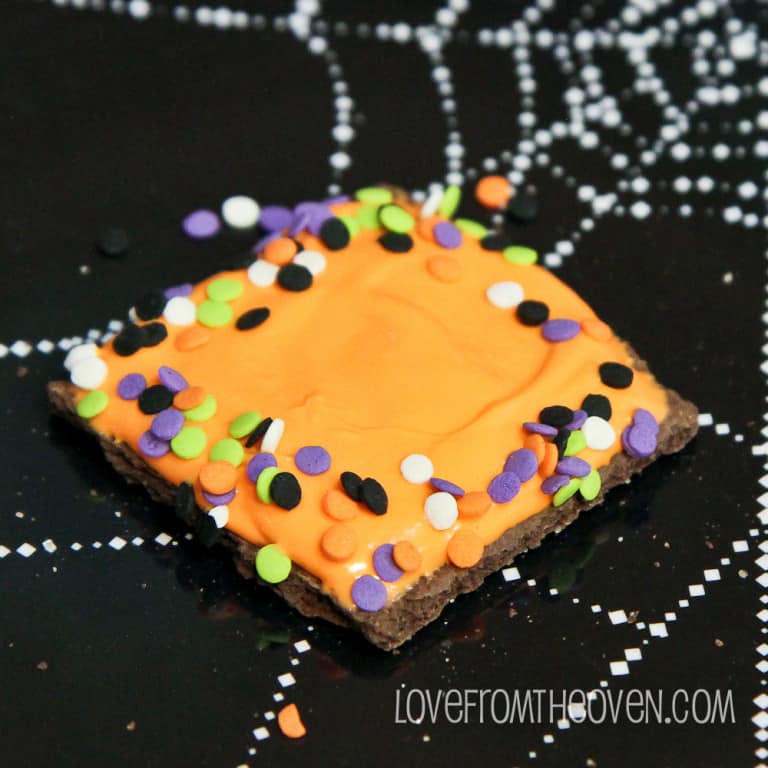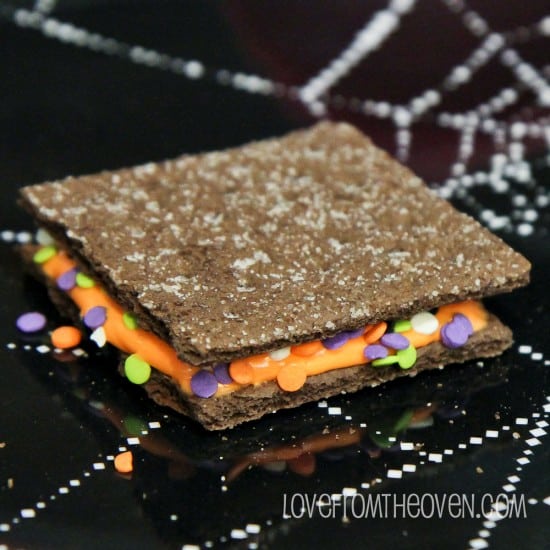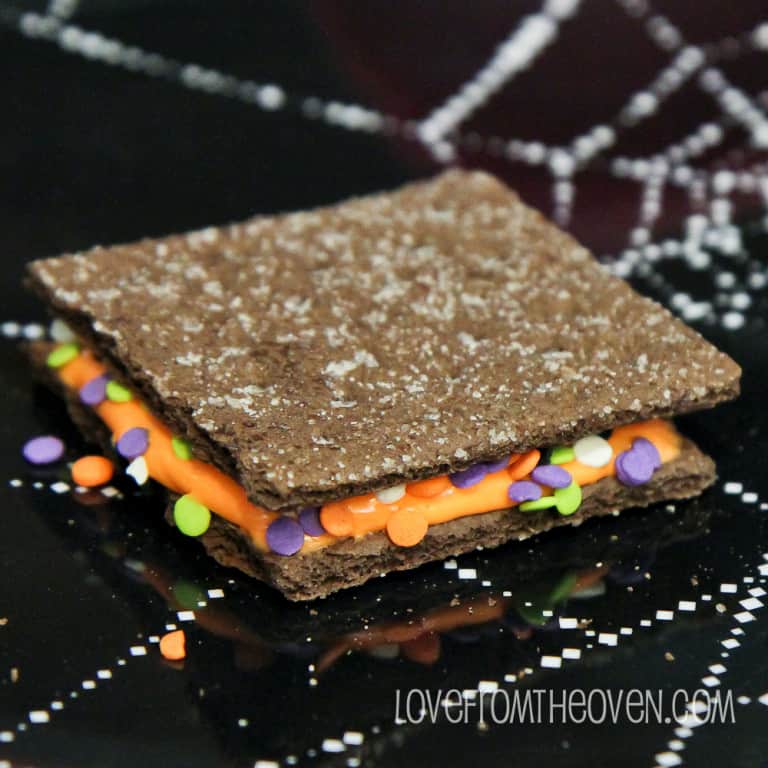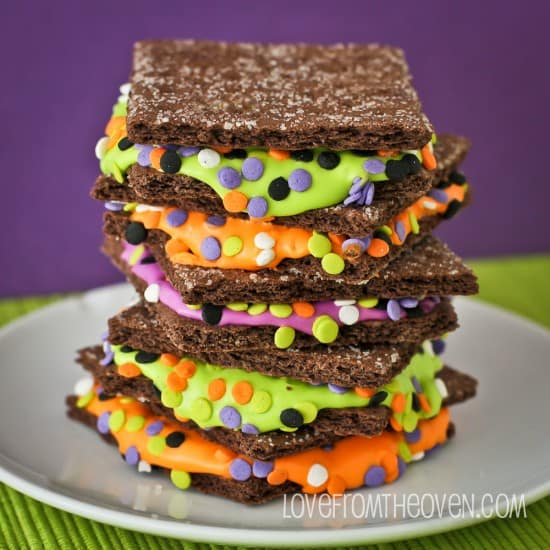 My however daughter brought all kinds of creative ideas to her treats…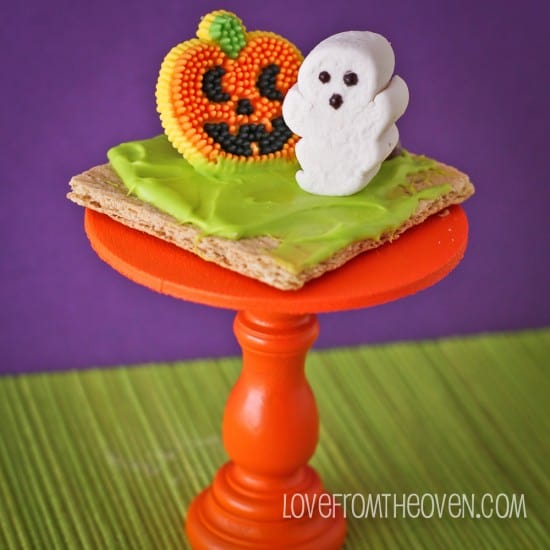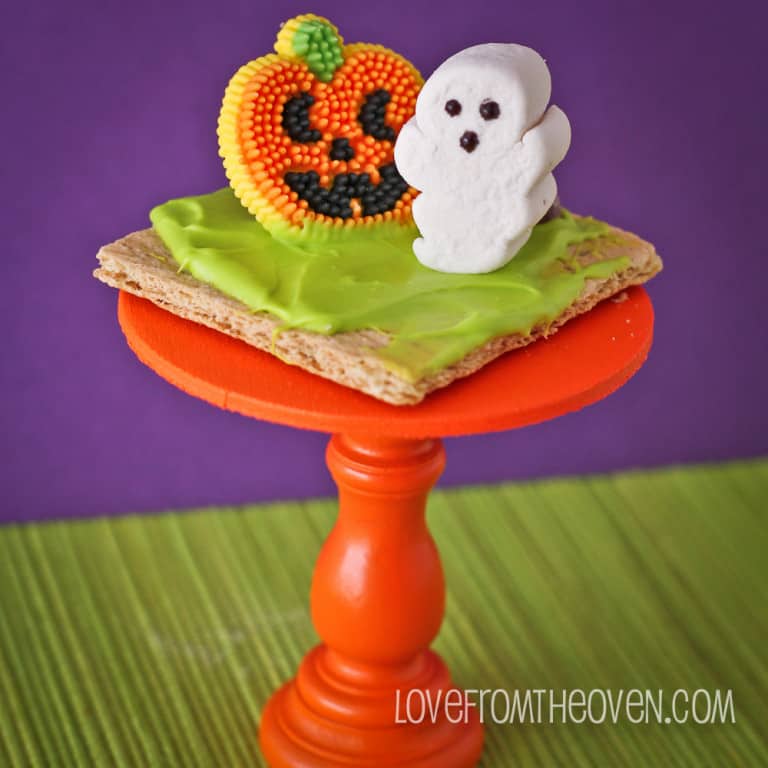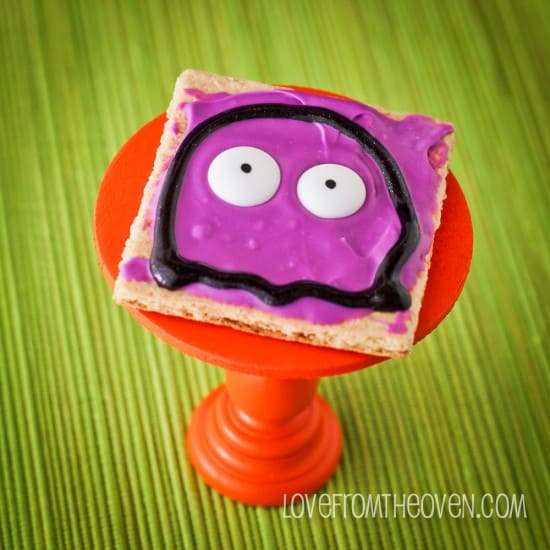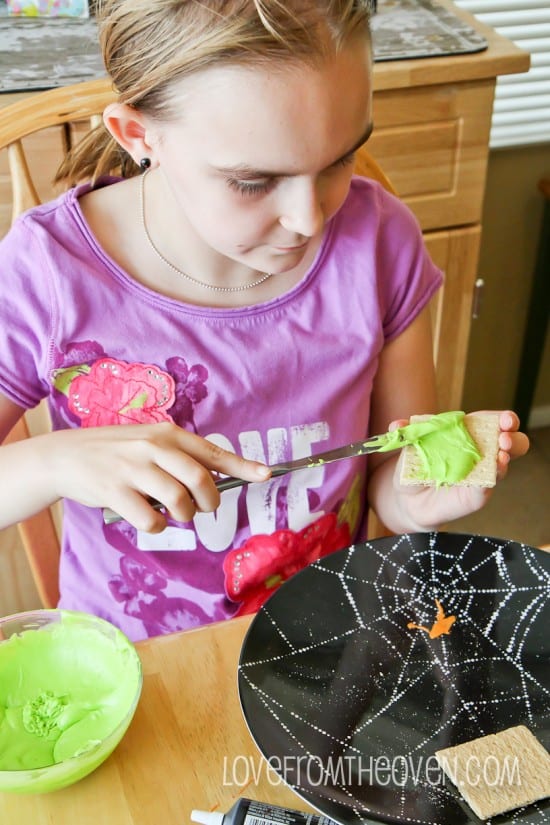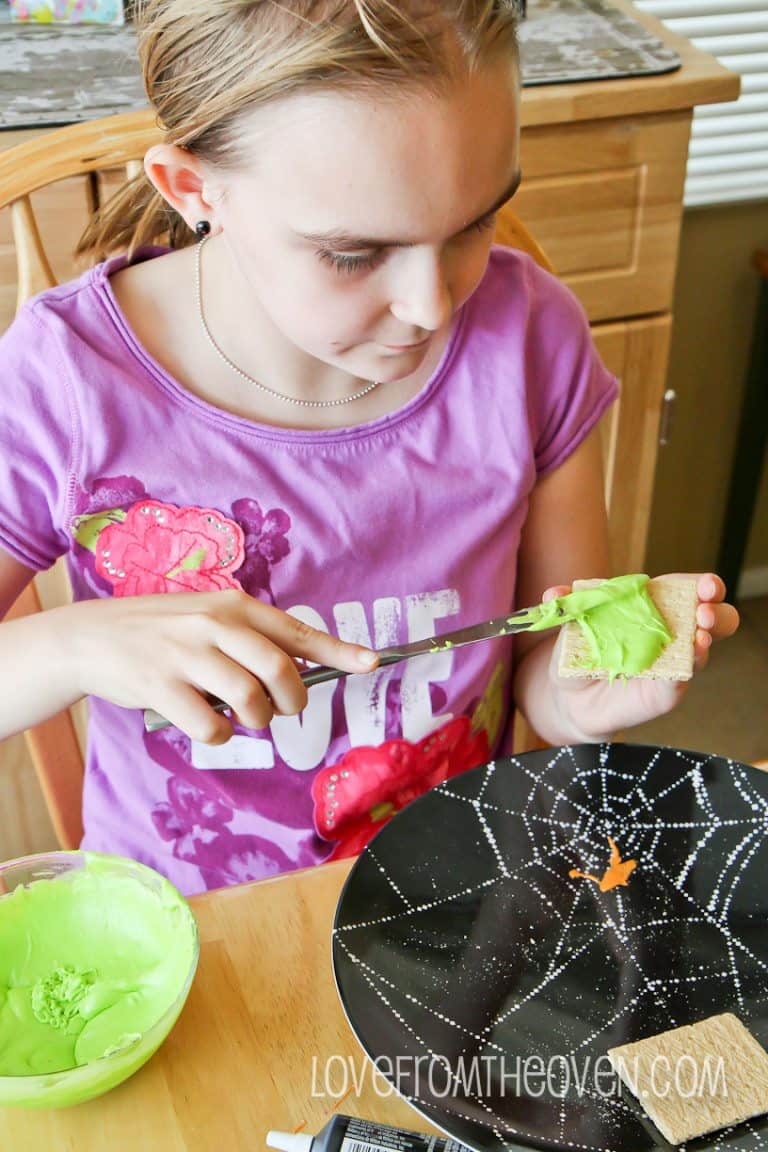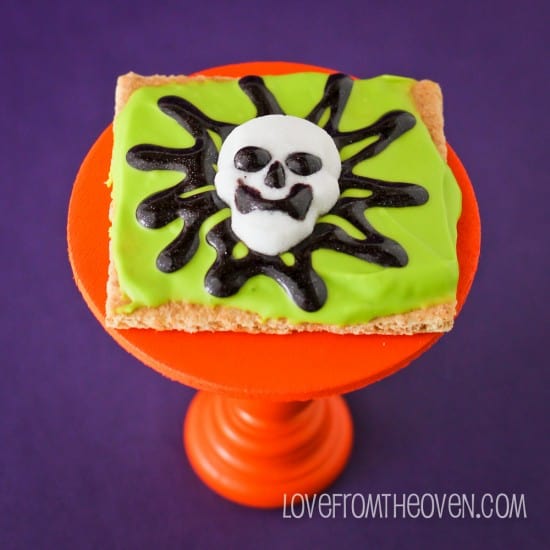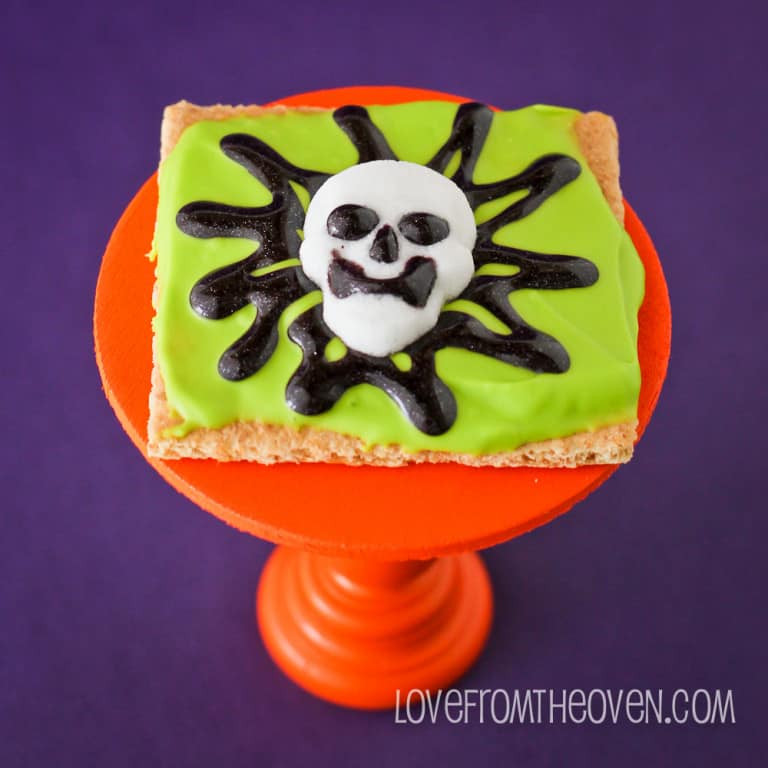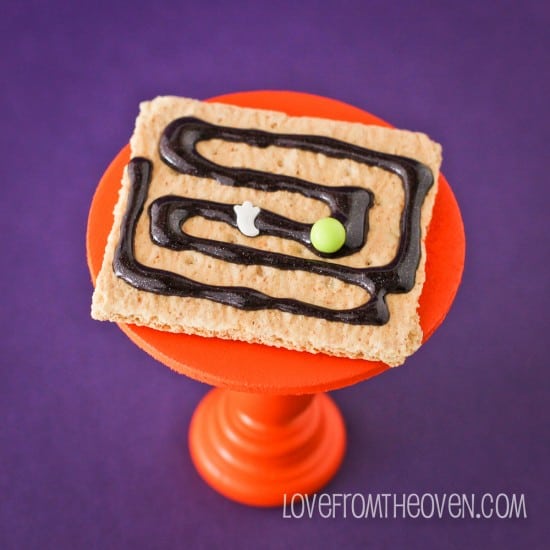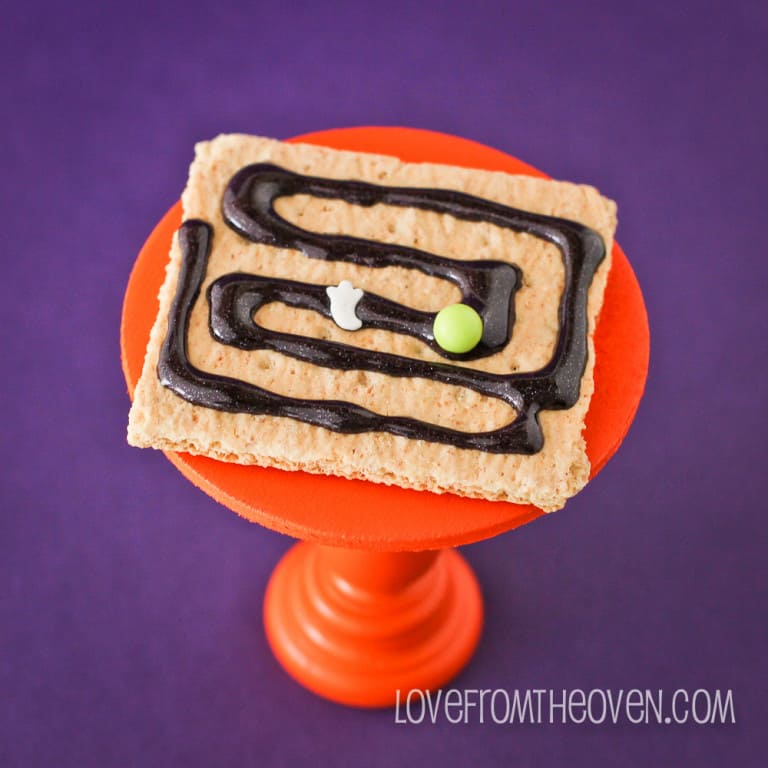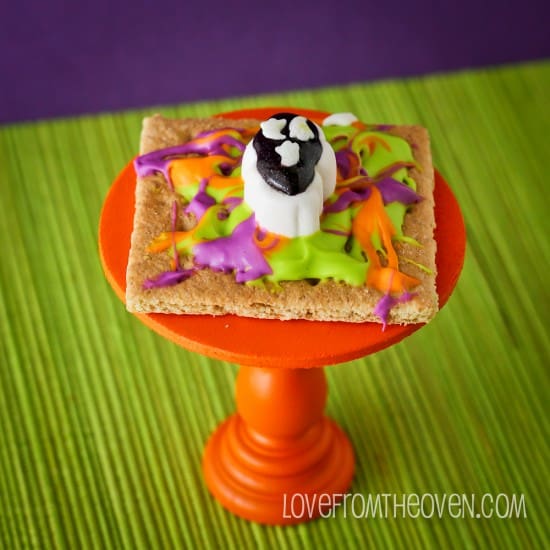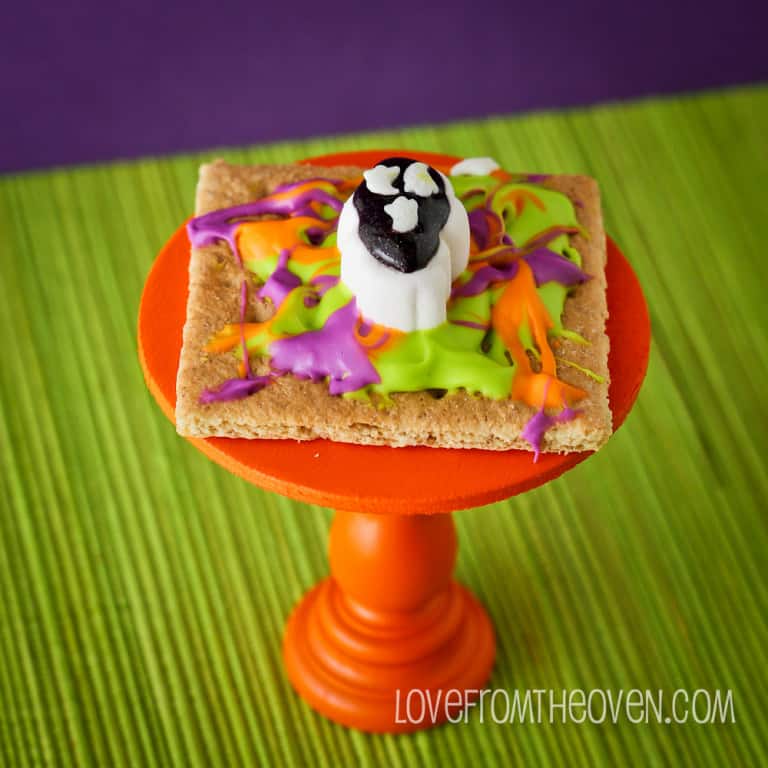 We used boxed chocolate graham crackers and ready made frosting, which on their own aren't terribly exciting. But the McCormick Neon Food Color set, along with their red and yellow (to make orange) really brought these treats to life. Add in some sprinkles and Halloween sugar decorations, and let the kids create and have fun. This is a really great project for those times when you want to sit down and spend some quality time doing in the kitchen with the kids, but don't have the time to bake up something from scratch.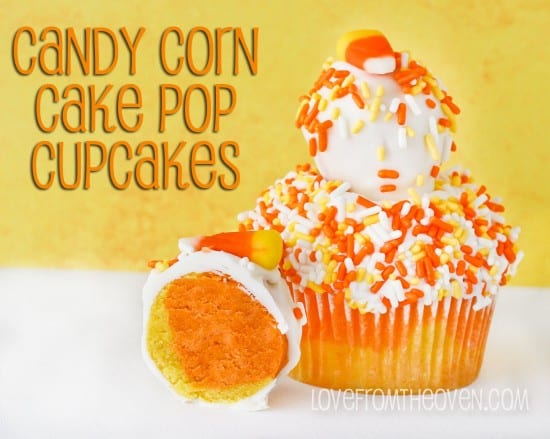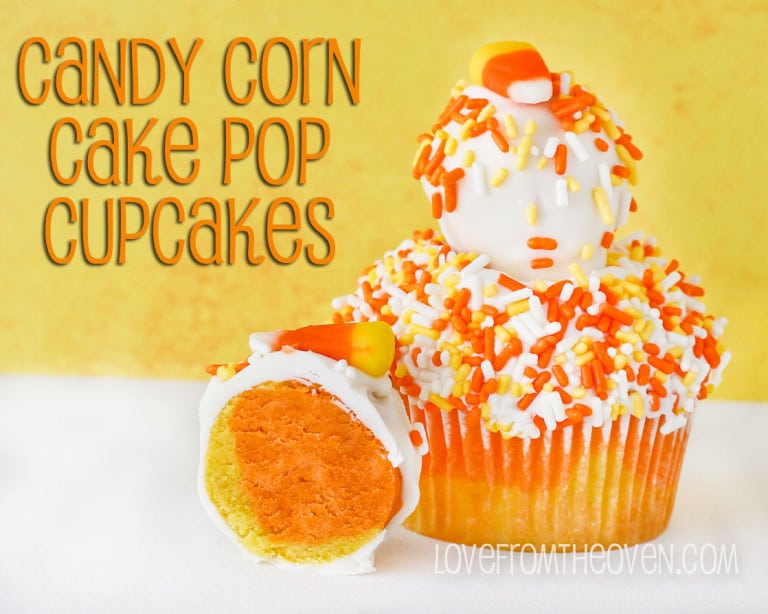 Also make sure to check out the fun orange velvet cupcakes we made last year.