Thankfully Halloween is coming up, because the cute little cakesicles I made are the perfect shape for making little headstones. You can whip up a whole cupcake graveyard, and they would be darling on a cake as well.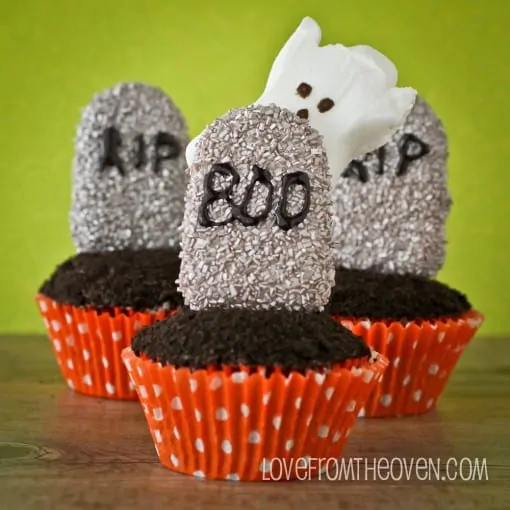 Ah, so many fun ways to use these when whipping up spooky sweets and treats for Halloween. They would be fabulous outside a haunted gingerbread house. I can't have Halloween without a dose of Jack Skellington. Cue the music… "this is Halloween, this is Halloween…"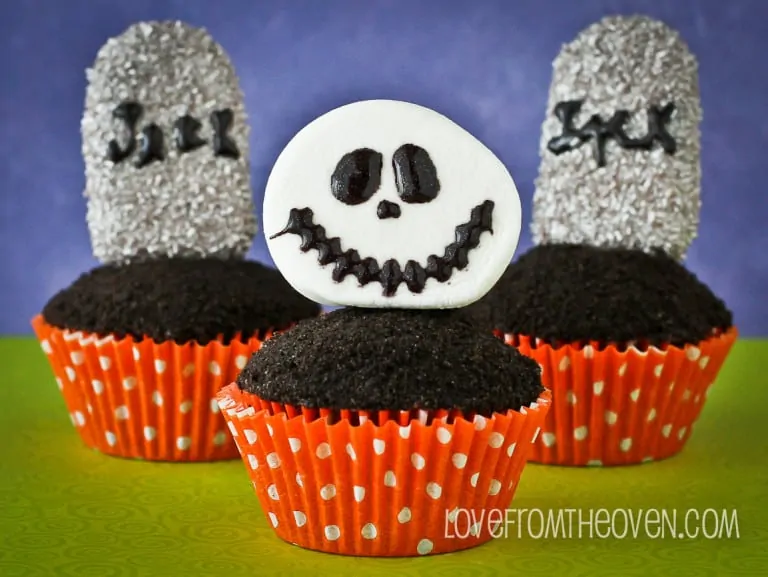 To make the cakesicle headstones, it was the same process as the other cakesicles, I just used silver sugar sprinkles after dipping them in chocolate coating, and used a Wilton Sparkle Gel to add the writing. The gel doesn't really "harden" so it's not the best if you need to pack everything up and transport it, but if your treats are staying at home, you should be good. The cupcakes are topped with Oreo crumbs (Oreos + food processor = crumbs).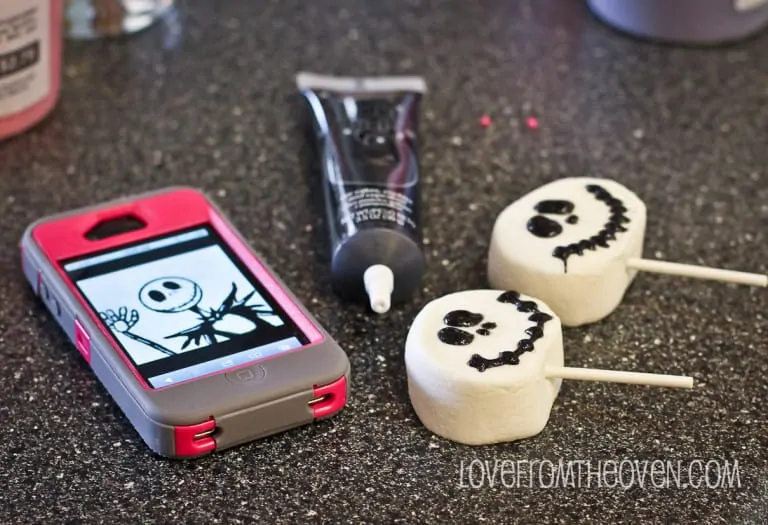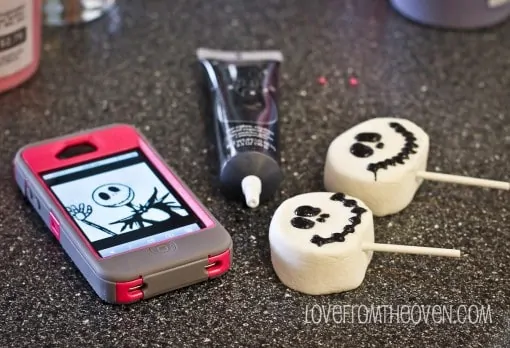 To make the Jack Skellington marshmallows, I cut giant marshmallows in half and piped on some of the Wilton Sparkle Gel. I actually stuck the "sticky" half of the marshmallow to the countertop, which helped hold the marshmallows still while I piped on the gel. Thankfully Jack is a pretty simple guy, so I simply pulled up a pic on my phone and did my best to replicate it. I promise it's easy, piping anything is not my strong suit (as you can probably tell by my writing on the headstones!).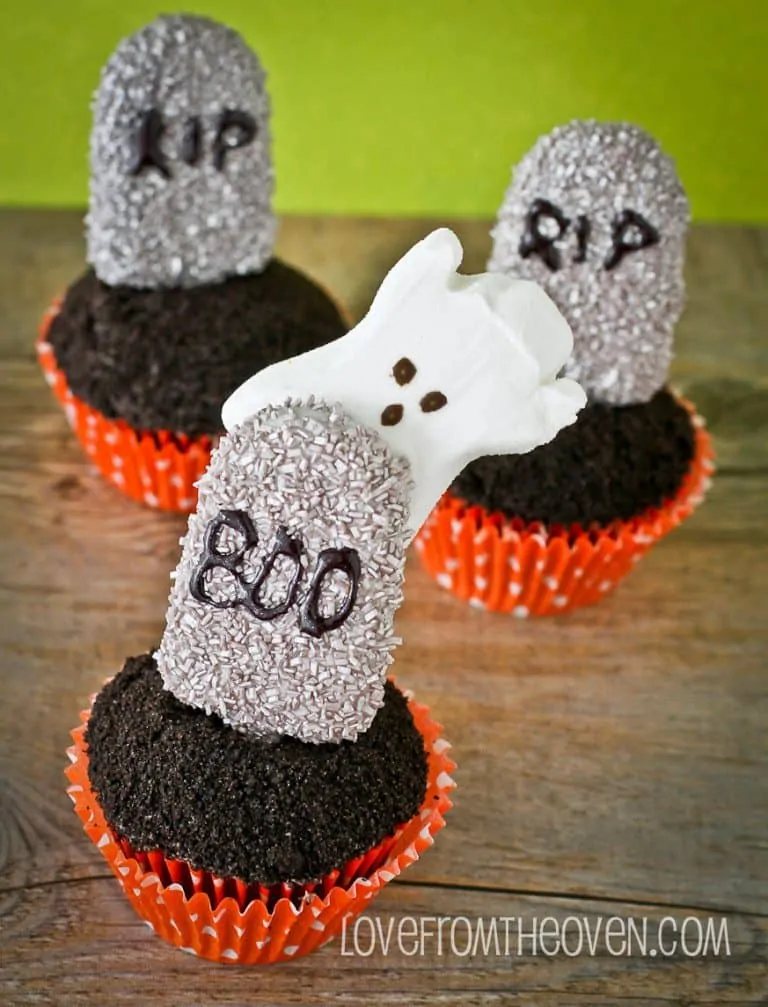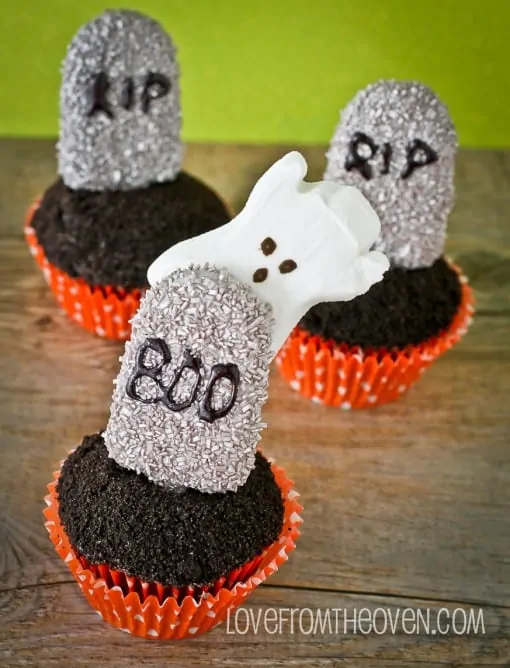 To add the ghost popping out behind the headstone, I put a bit of melting chocolate on the front of the ghost, and attached him to the back of the cakesicle. Once the chocolate was set, he was attached quite nicely.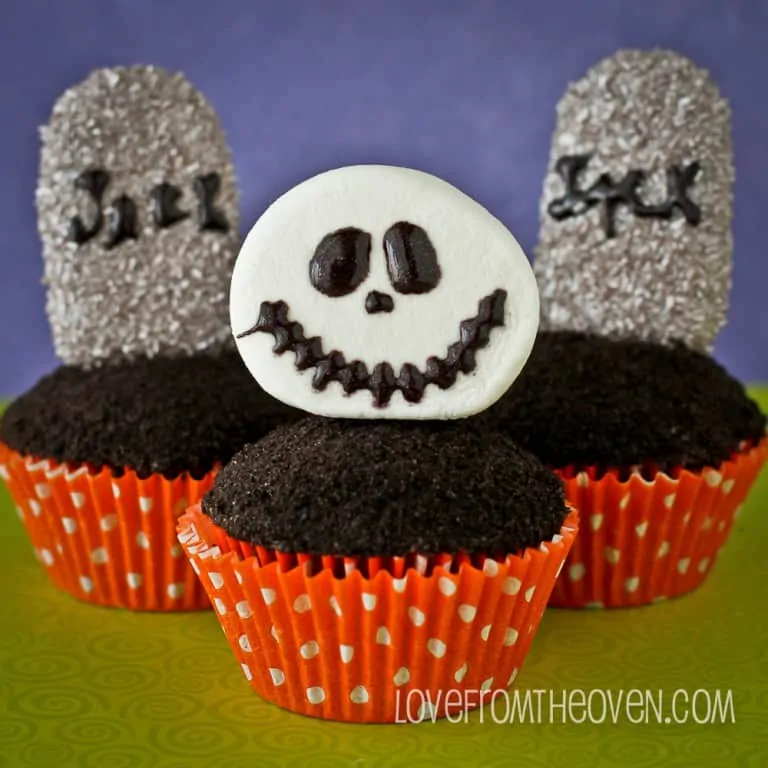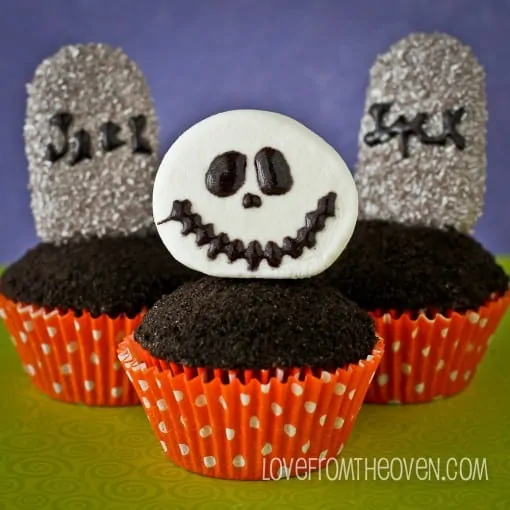 These cakesicles are on popsicle sticks, which allows them to be added very easily to the cupcakes. If I were making these for a party, I'd probably add the cakesicles as I was setting up (as the cupcakes would be a little challenging to store with the cakesicles already in them).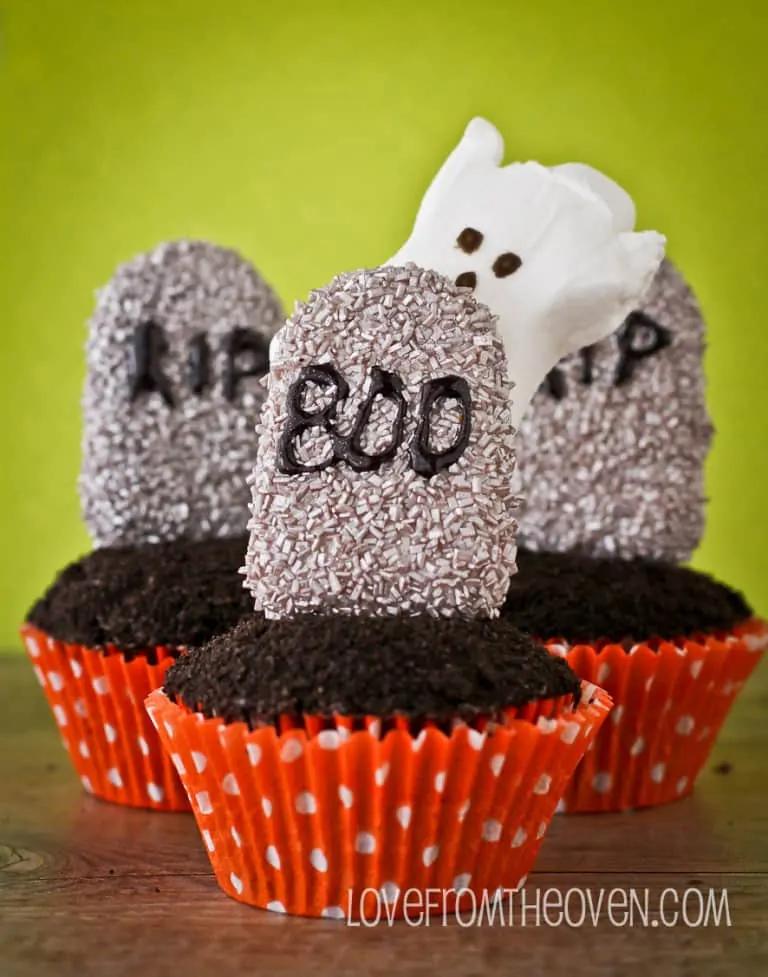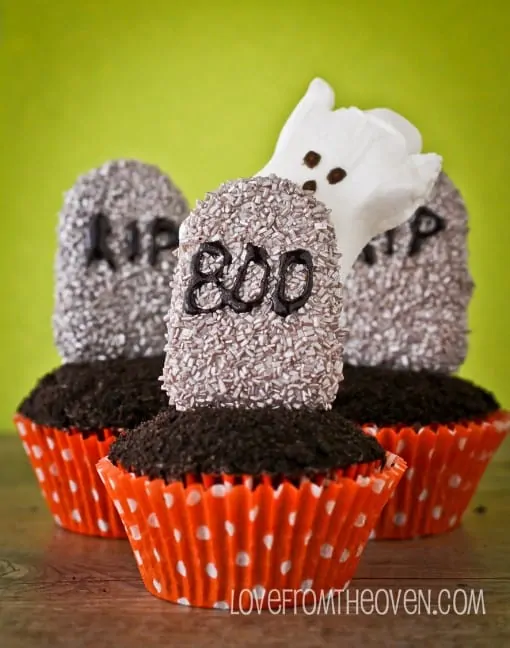 Can you tell I'm excited for fall and Halloween? Now if someone could just do something about the temperature here in Phoenix…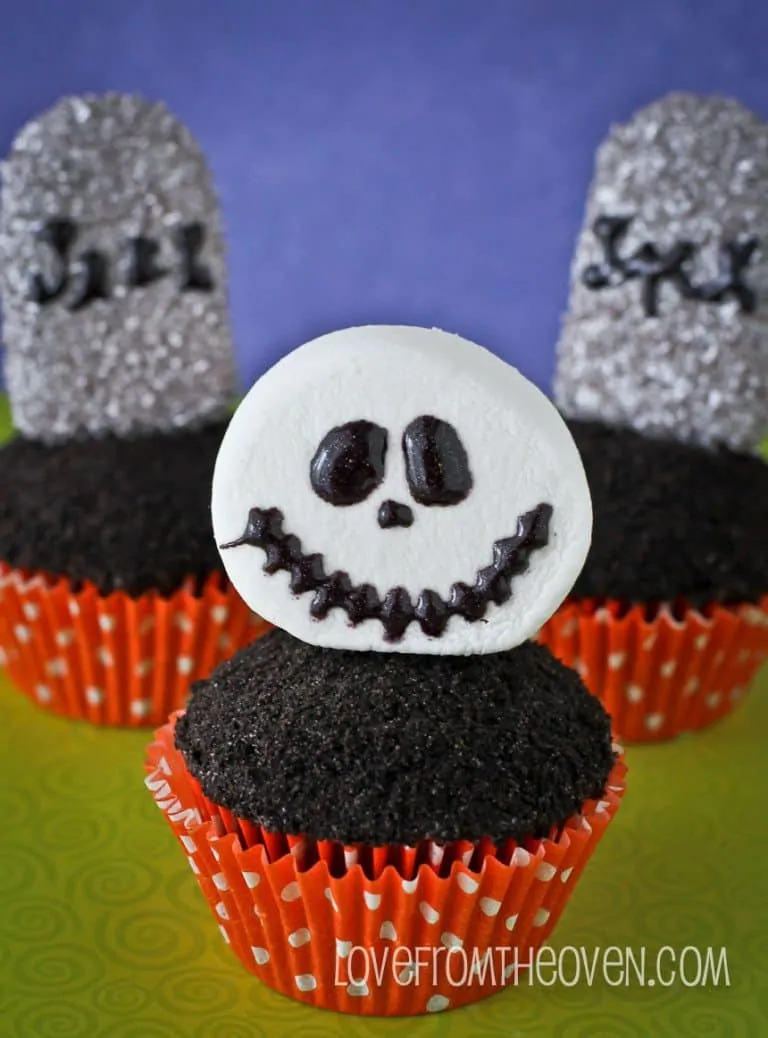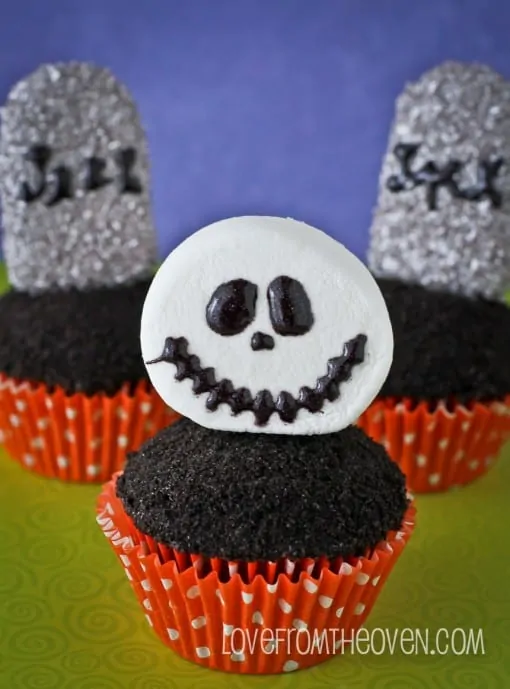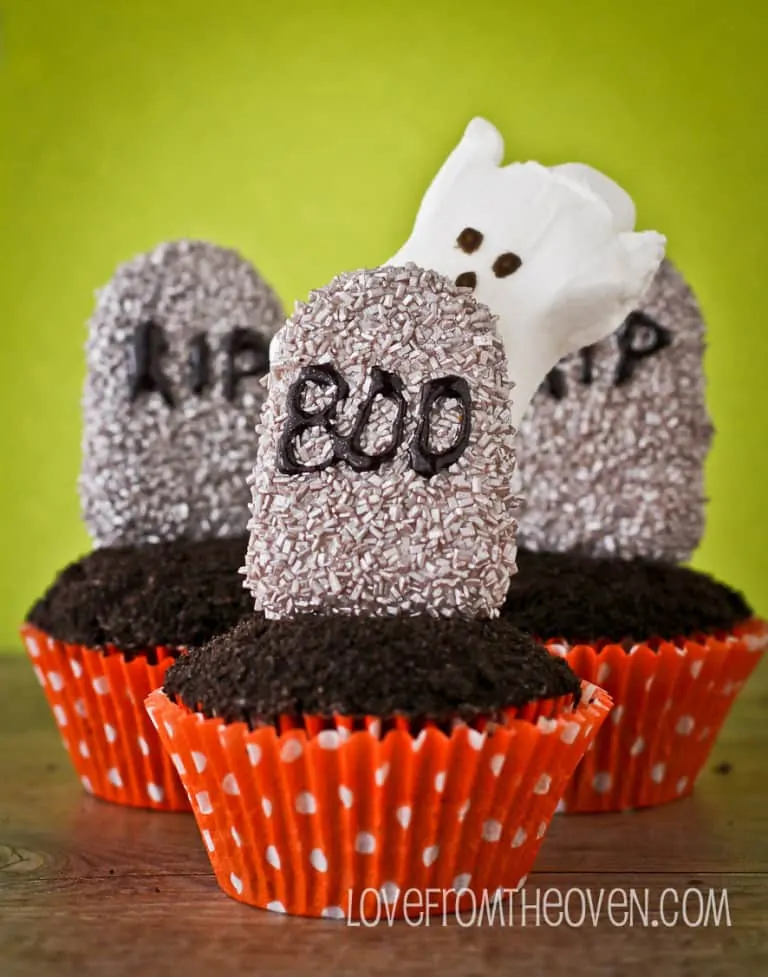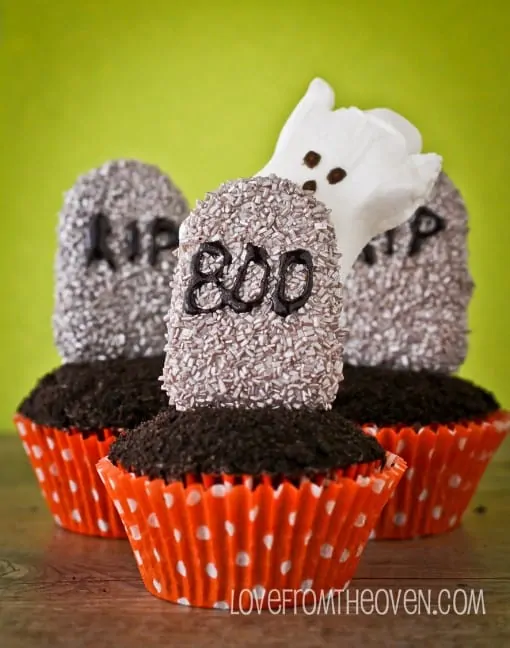 Supplies used in this post include…
Silver Sugar Crystals
Wilton Sparkle Gel
Cakesicle Maker
Marshmallow PEEPS Ghosts
Jet Puffed JUMBO Mallows
Oreos
Misc…
If your popsicle or lollipop sticks are too long, just cut them! I keep a strong pair of heavy duty scissors in the kitchen and use them for everything from cutting marshmallows to lollipop sticks (don't worry, they get a good wash in between!).