Today I'm sharing two things I love, Halloween and brownies!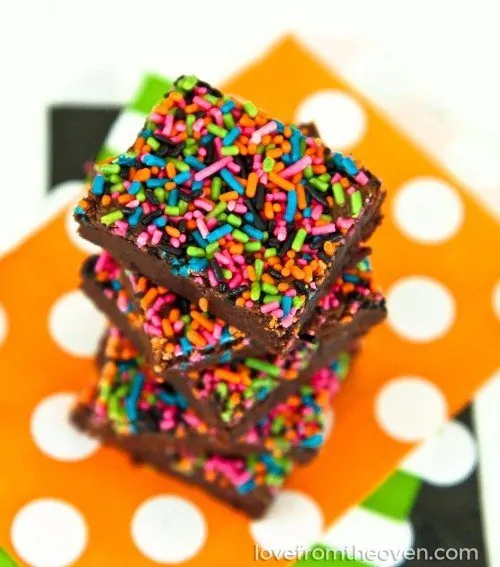 Halloween has always been one of my favorite holidays, probably because it brings all things fall, cool weather and the beginning of a few months of holiday festivities. From decorating the house to getting the girls costumes together, I always love preparing for Halloween and making Halloween Treats. I'm guilty of often having more plans than time, so I am always looking for great ways to save some time and still get it all done.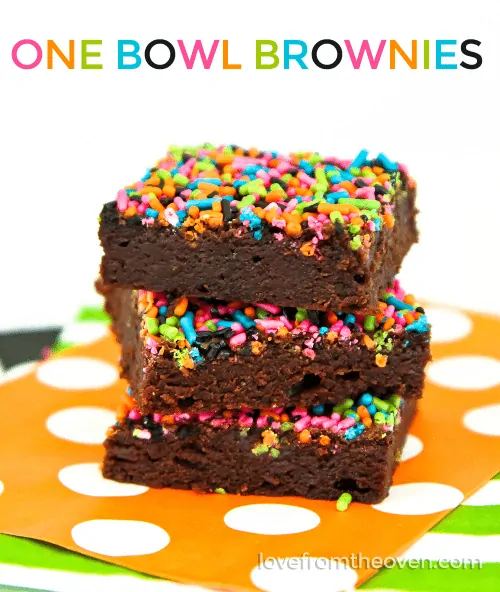 These Halloween One Bowl Brownies are perfect for that! You can make them in one bowl, and thanks to some festive sprinkles on top, they are Halloween ready in no time, much quicker than frosting cupcakes or decorating cookies, if you are pressed for time like I often am.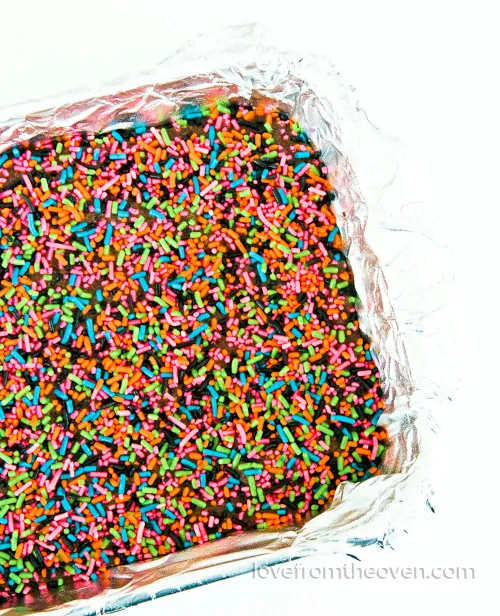 This recipe is a simple variation of Kraft's Semi-Sweet Chocolate Brownies. One thing I love about brownies is that they are very flexible when it comes to mix in items. If you like, feel free to add in a 1/2 cup of chopped nuts, chocolate chips or even white chocolate chips. You could even add a 1/2 teaspoon of cinnamon to spice these up a bit with some extra fall flavor!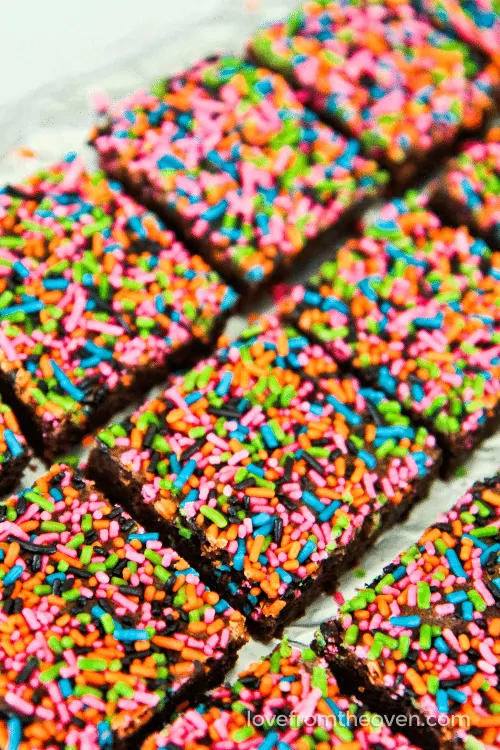 I often make my own mixes of holiday sprinkles, by keeping containers of solid colored sprinkles on hand, and mixing and matching the colors as needed. I find this gives me the most flexibility, I don't end up with leftover sprinkles that I can't use after a holiday and I don't have to run to the store for each holiday, I just create the mixes as I need them.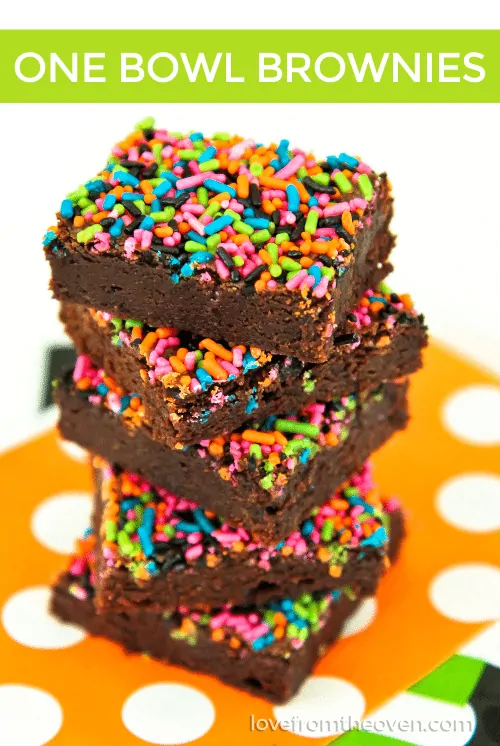 These are perfect for taking to Halloween parties or Trunk Or Treat events like my family loves to attend. Just store them in a covered container, and bring along with you to share with friends, ghosts and little gobblins!
I'm sharing the recipe for these fun and festive
One Bowl Brownies over on the Kraft website.
Click here to check it out.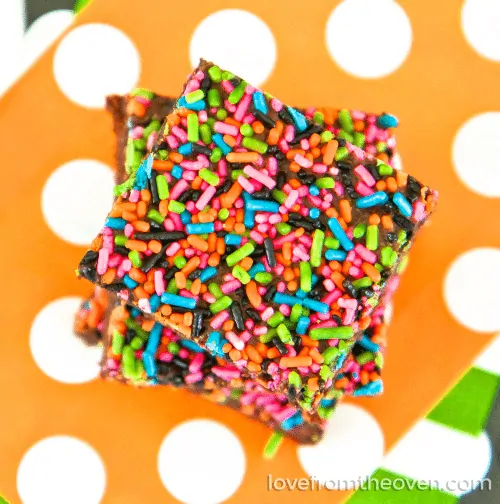 If you are looking for more fun Halloween food ideas, make sure to visit the Kraft website. And don't miss my easy Marshmallow Pops and Halloween Bone Cookies, both perfect for your little trick or treaters. Thanks so much for stopping by!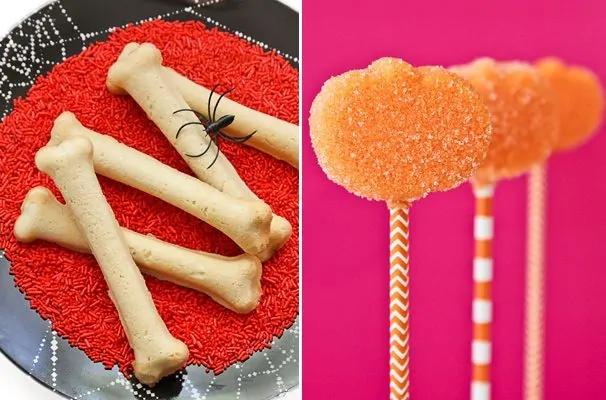 Remember to head over to the KRAFT Website for my brownie recipe! Enjoy!
Disclaimer: As a Kraft Tastemaker, I am compensated for my posts for Kraft. That said, all opinions are mine and mine alone! Always will be. 🙂