A few days ago I made some glittery cupcakes for my friend Nancy, as a treat for her to take to her office holiday party.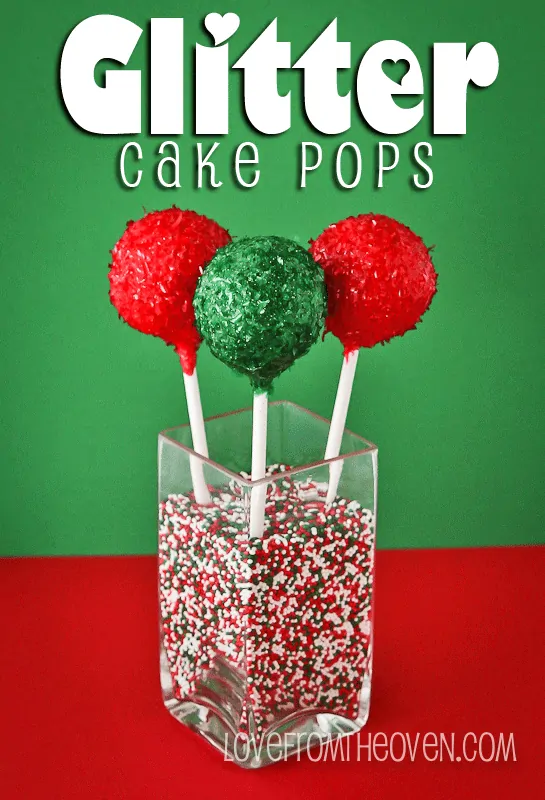 I shared some pics on Facebook and had so many questions that I wanted to go ahead and do a post about them for you, answer some questions, share a video and do a giveaway from Cupcake Stand – the shop that my cake pop stand comes from.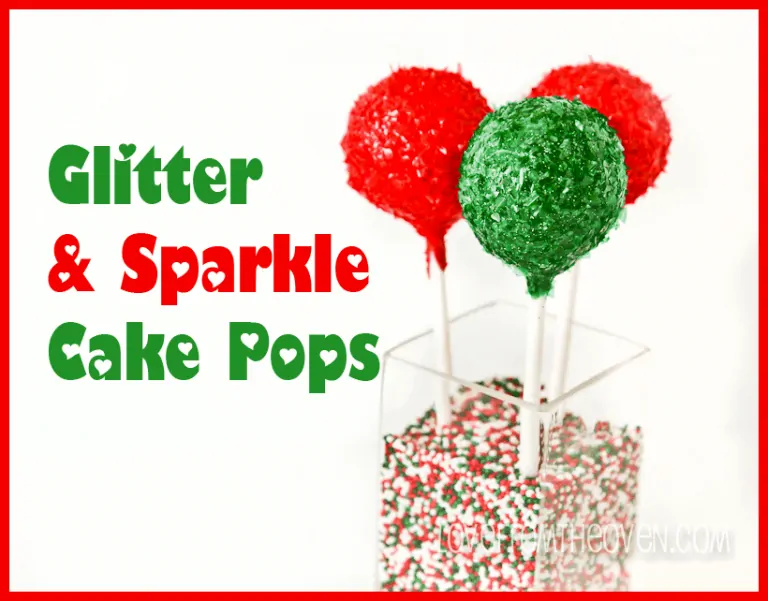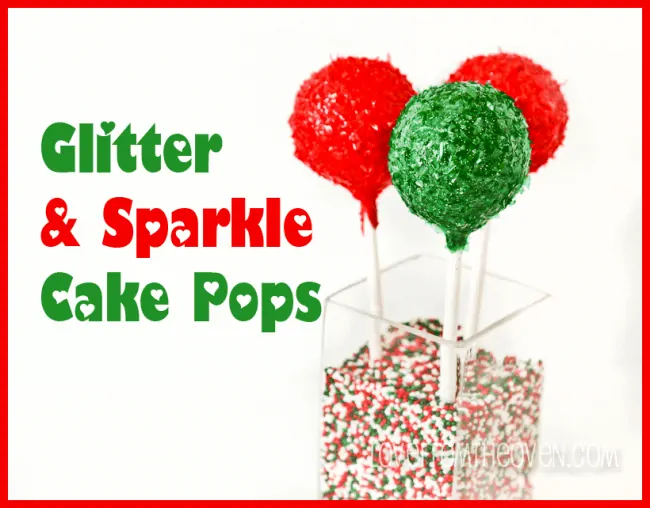 First things first. What did I use to make these?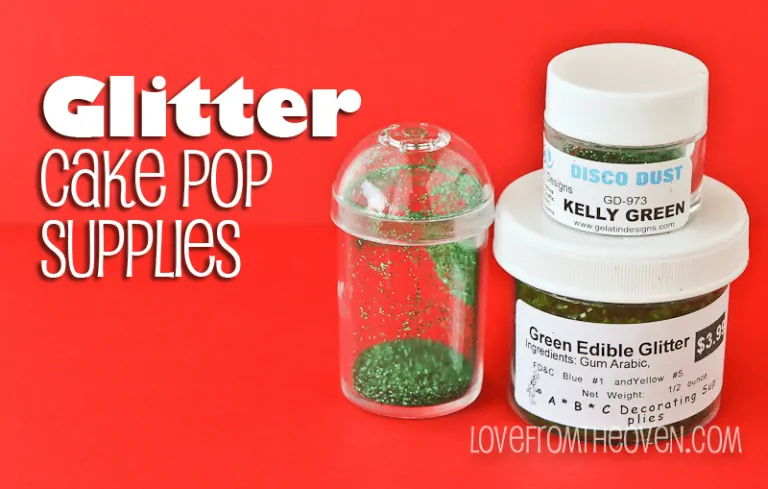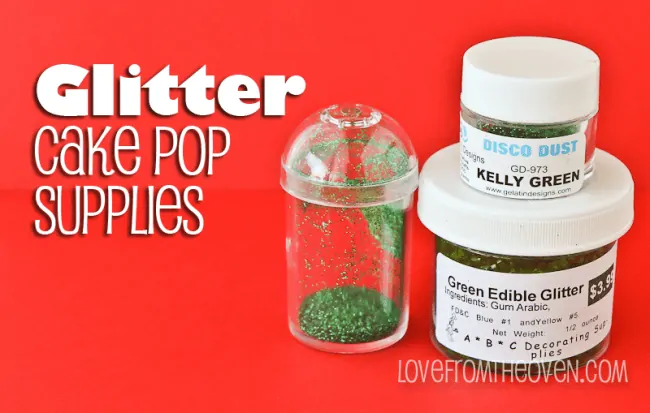 I made my cake pops in my Babycakes Cake Pop Maker. Since I was making over 50 cake pops, in my opinion the Babycakes is the way to go. I used the Vanilla Cake Pops recipe that is in their manual (you can download it on their site). I doubled the recipe, which made over 60 cake pops (probably close to 70, but at about 60 cakepops at midnight, I called it good!).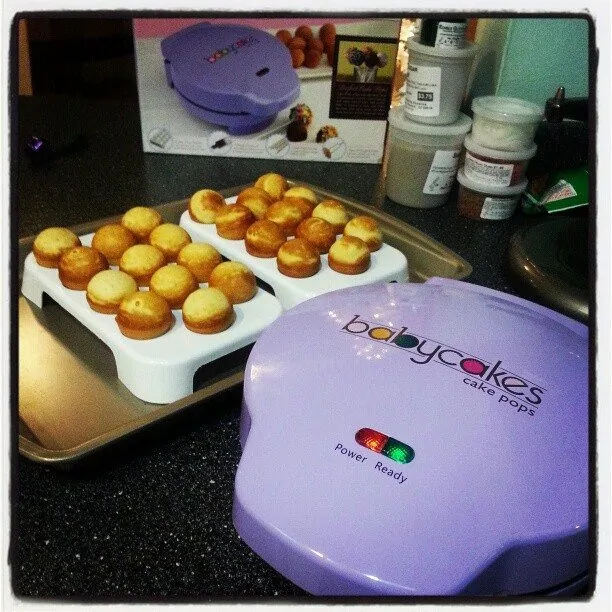 I've shared before how I make my cakepops with the Babycakes, so if you want to learn more head over to this post. This is the first time I've made glittery cake pops and wasn't entirely sure how they would turn out. I think they came out nicely and I hope that Nancy and her co-workers enjoy them. I used colored melts, Edible Glitter & Disco Dust, all from my local cake supply ABC Cake Decorating Supplies. I also purchased the shaker I used for my Disco Dust from them. It appears on their website that they do not ship the Edible Glitter outside of AZ, so for those of you in other states, Amazon has edible glitter and Disco Dust.
I know a few of you emailed and asked – the containers of Edible Glitter each made about 18 cake pops for me. You can see I really coated them so if you went lighter, you could get more. I only used a tiny sprinkle of Disco Dust on each one, so for about 30 cake pops in each color, I only used maybe 1/4 of the little container of Disco Dust (if that).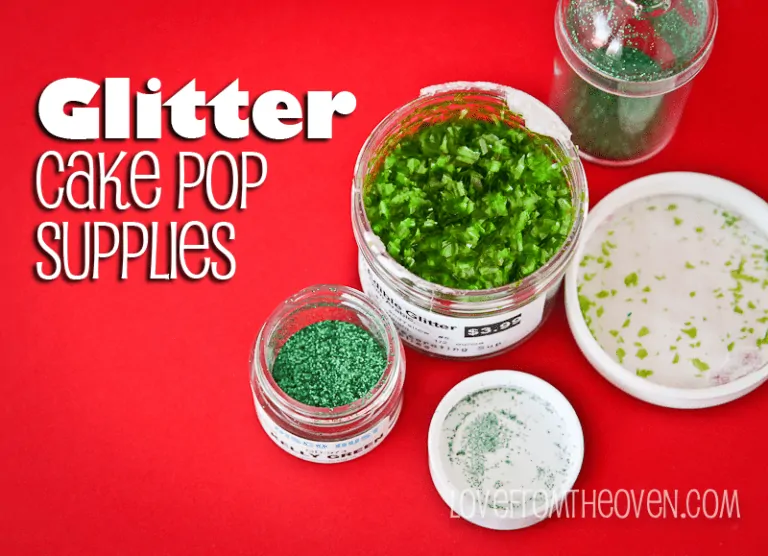 After making and chilling my cake pops (and attaching them to the sticks with chocolate) it was time to dip them in chocolate, cover them in the edible glitter and then give them just a tiny sprinkle of the Disco Dust to add an extra bit of glittery shine. The Disco Dust is the product that looks exactly like glitter. In the container, the edible glitter doesn't look so "glittery" but I was surprised by how it transformed when it went on to the cake pops and looked really pretty.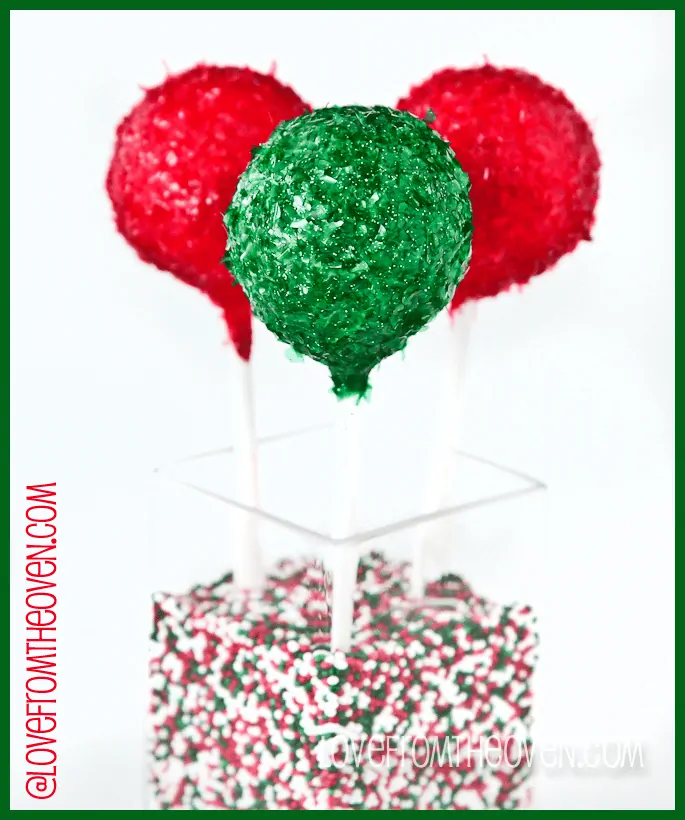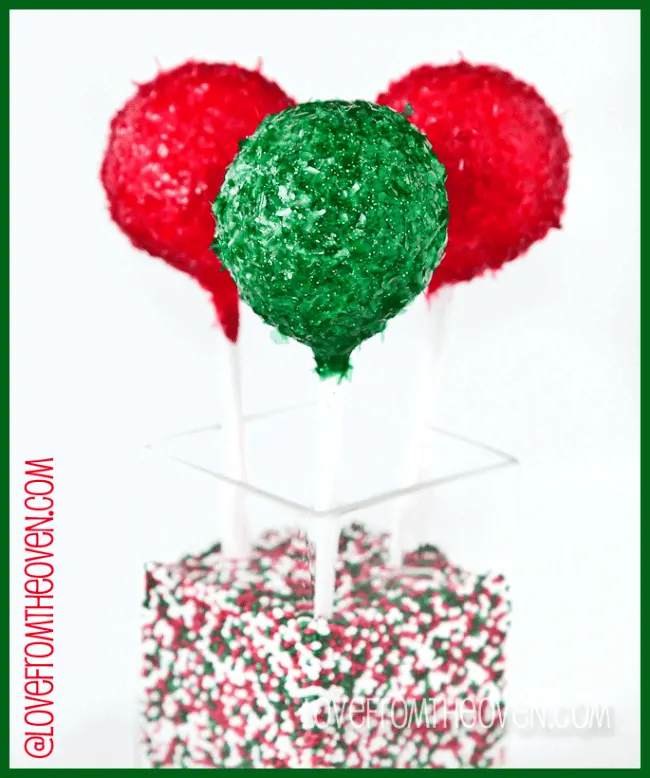 Since this is something that takes both of my hands, instead of attempting to photograph, my husband took a quick video of me making one so that I could share it with you. Now here is my disclaimer, I have zip, zero, zilch training on things like making cake pops, I just sort of fly by the seat of my pants, so I can't say this is the "correct" way to do anything, but it is how I do it…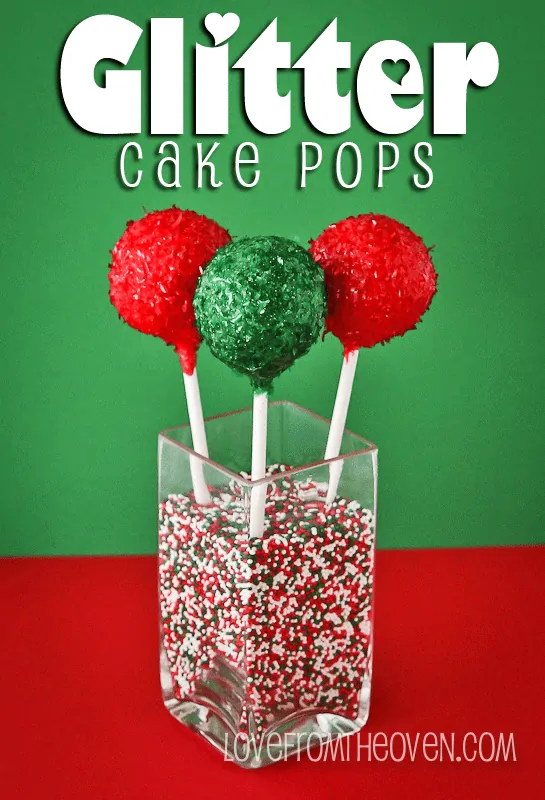 One of the challenges with cake pops is displaying them. Thankfully I have an awesome cake pop stand from Cupcake Stands. Since I only do bake good orders for friends, I always loan out my stand when I make cake pops for friends. It's the perfect way to display and share your cake pop sweetness.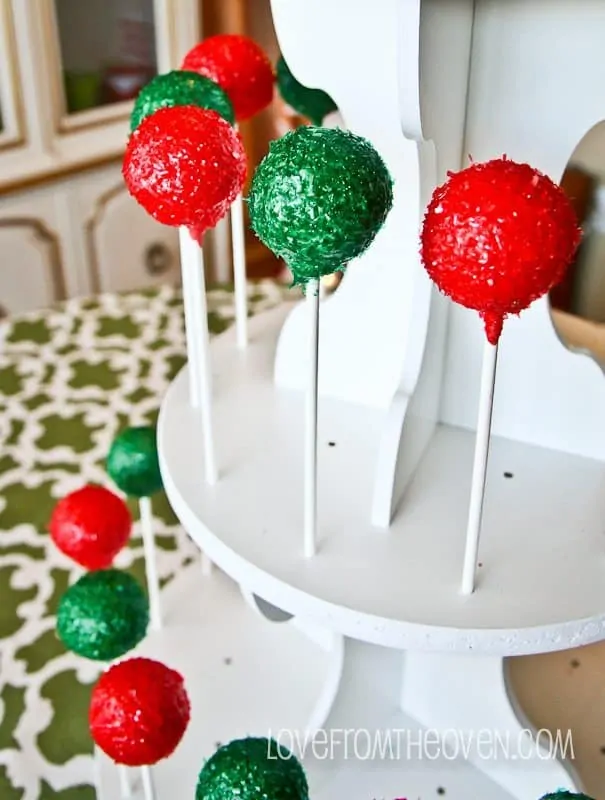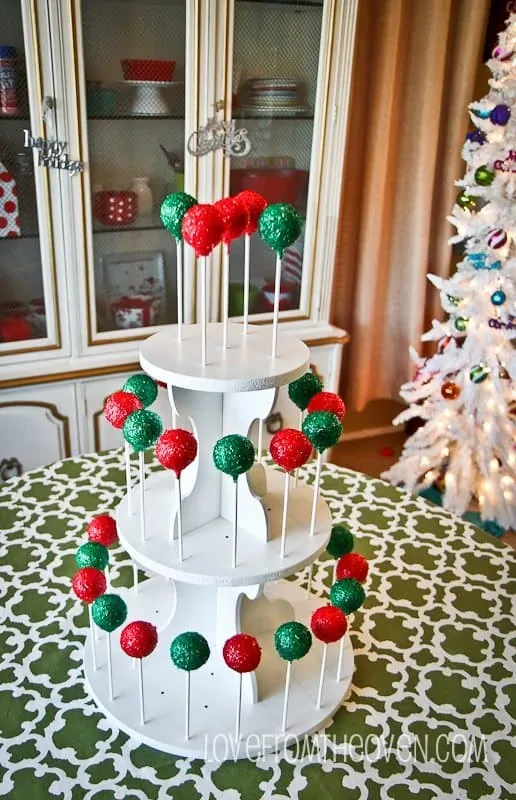 I also use my stand for cupcakes. Just flip the bases over and voila!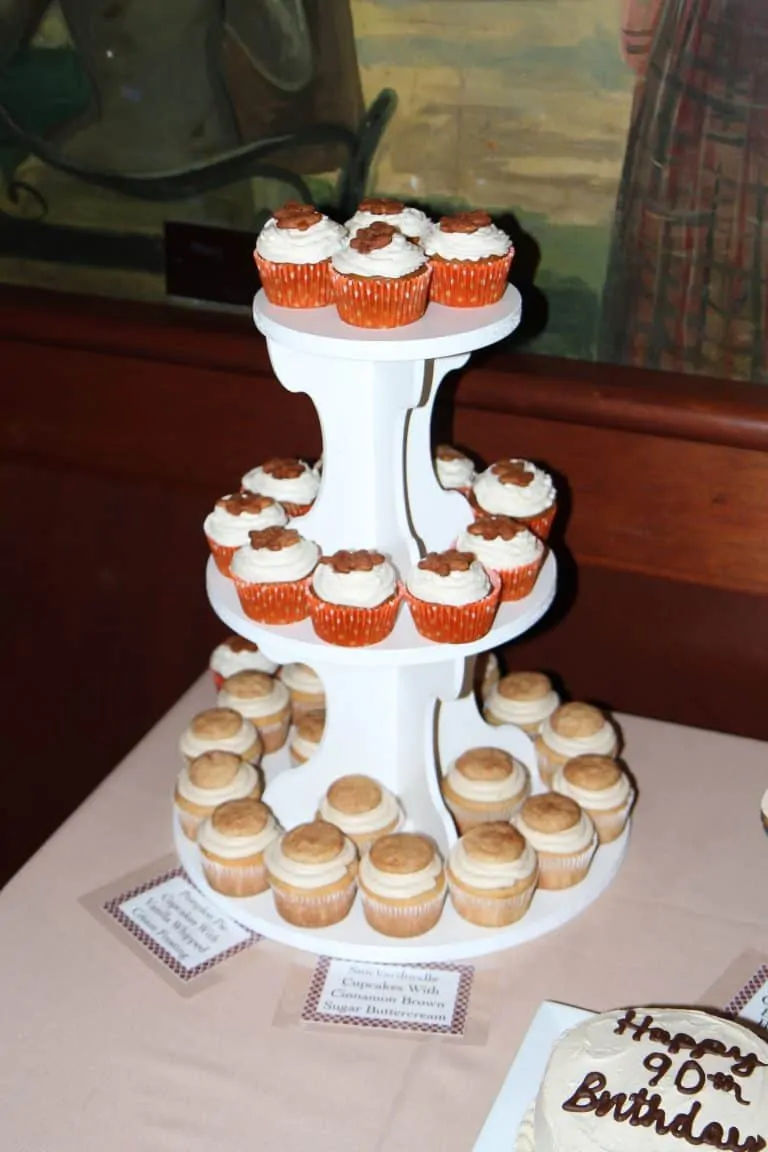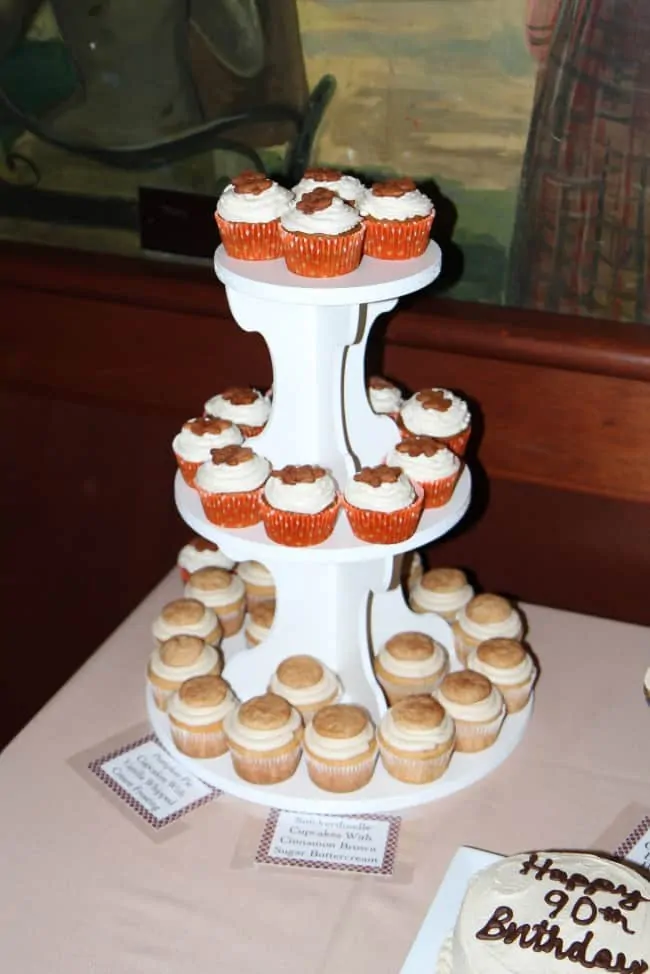 And add ribbon (or glow sticks, wrapping paper and your daughter's tutu!) and decorate it. Sorry, that one is a crummy phone pic, but you get the idea.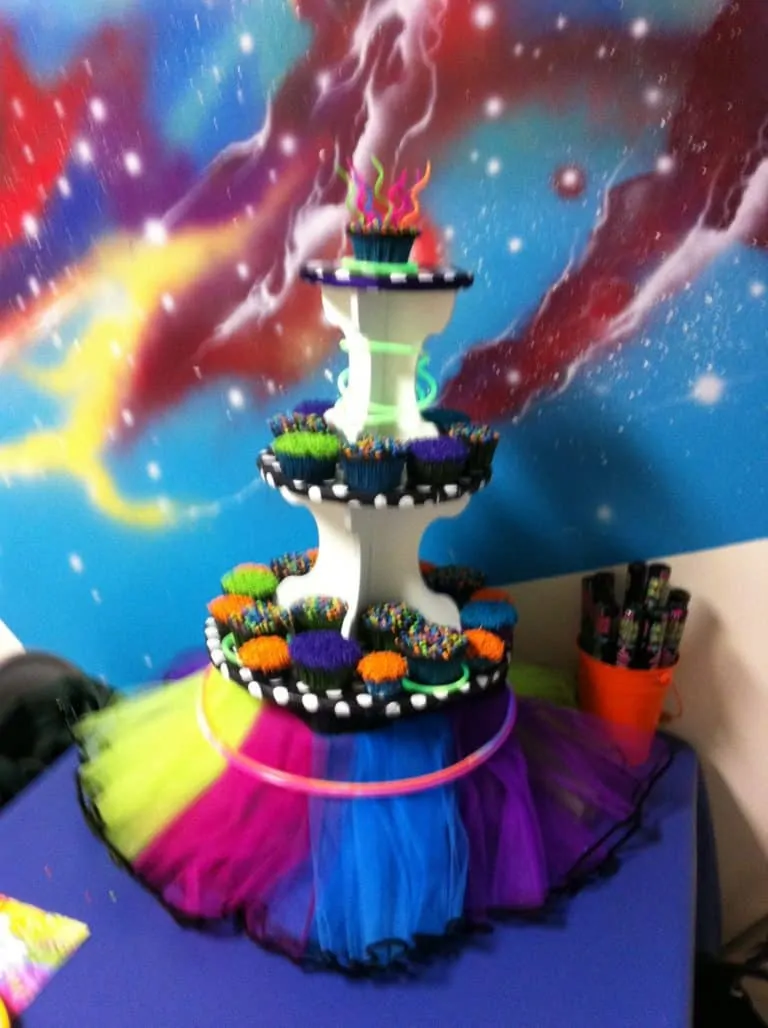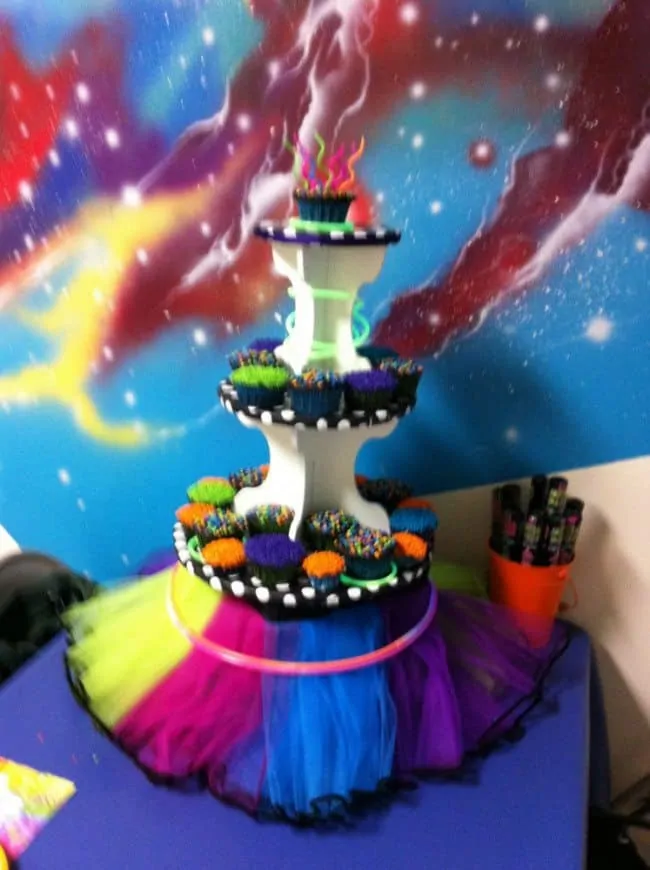 Such a fun way to display your cake pops and hold them while you are making them. And it makes a stunning centerpiece.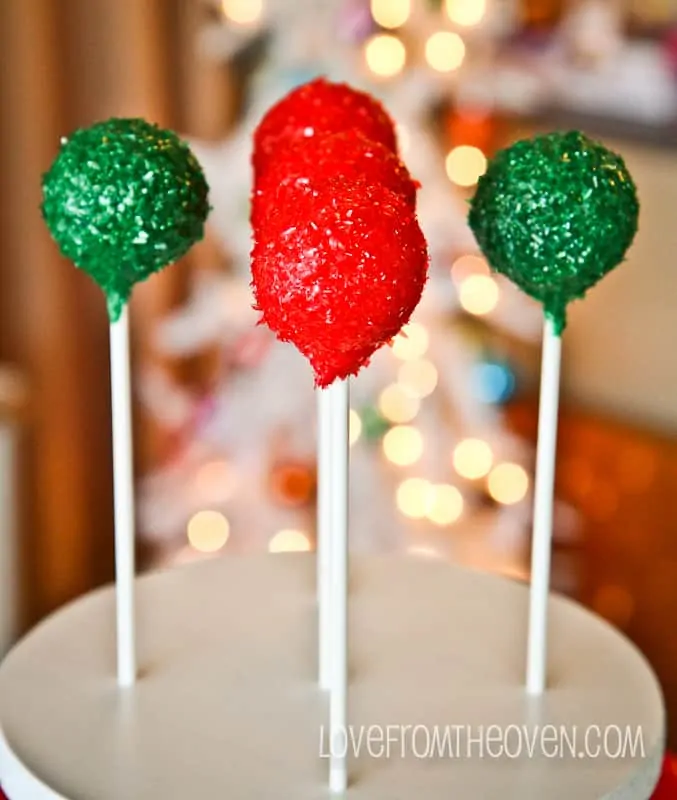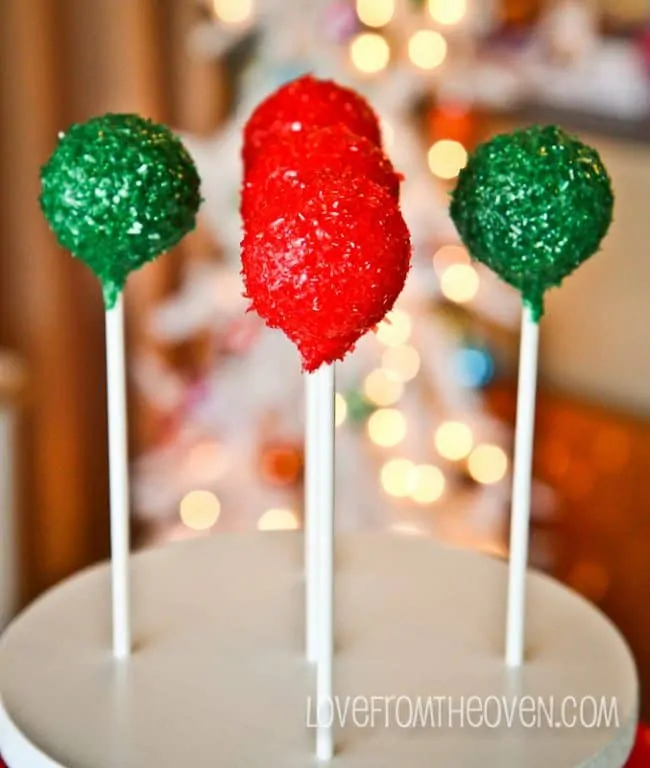 Would you like to win a $75 Gift Certificate to Cupcake Stand? Use the Rafflecopter Widget immediately below this paragraph to enter. Remember, it can be slow to load. This giveaway is a sweepstakes, open to US residents of legal age, void where prohibited. Winner will be selected at random, no purchase necessary. Winner will be drawn on 12/27/12. Good luck!
a Rafflecopter giveaway
DISCLAIMER: I received my original Cupcake Stand free of charge, but as always, all opinions expressed are mine and mine alone. (Accordance with FTC's 16 CFR Part 255, "Guides Concerning the Use of Endorsements and Testimonials in Advertising."). This giveaway is a sweepstakes. No purchase necessary, winner will be selected at random and must a resident of the US who is of legal age. Prize provided by Cupcake Stand.