How much do you know about where your pork comes from? I'll be honest that I hadn't given too much thought to where I was getting my bacon, sausage and pork chops before. A few weeks ago that all changed when I took a trip up to Springfield, Illinois to visit a working Sow farm, thanks to the National Pork Board. Farm to table has a whole new meaning to me now!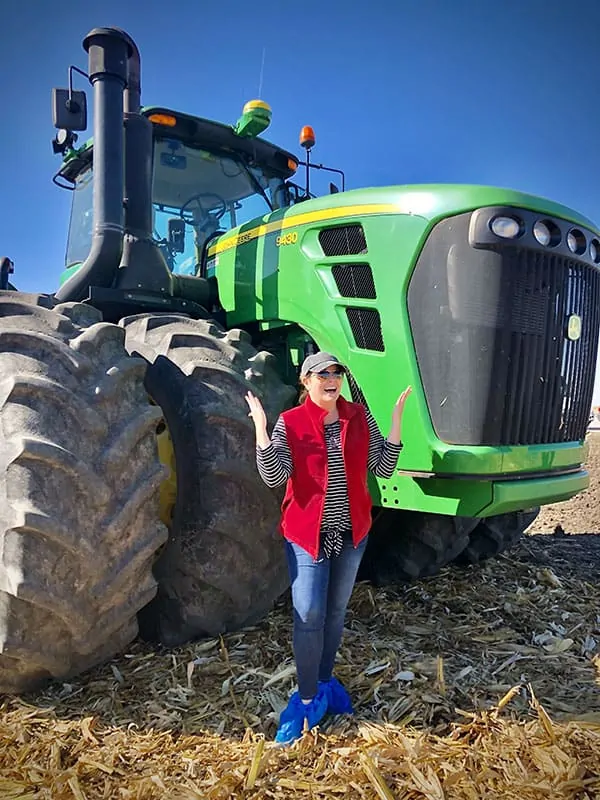 Thank you to the National Pork Board for sponsoring this post.
The team at The National Pork Board took us to visit Borgic Farms, a family owned sow farm in Raymond, Illinois. I loved the opportunity to see the process of raising pigs right up close and learn more about the incredible farmers who work so hard to care for their animals.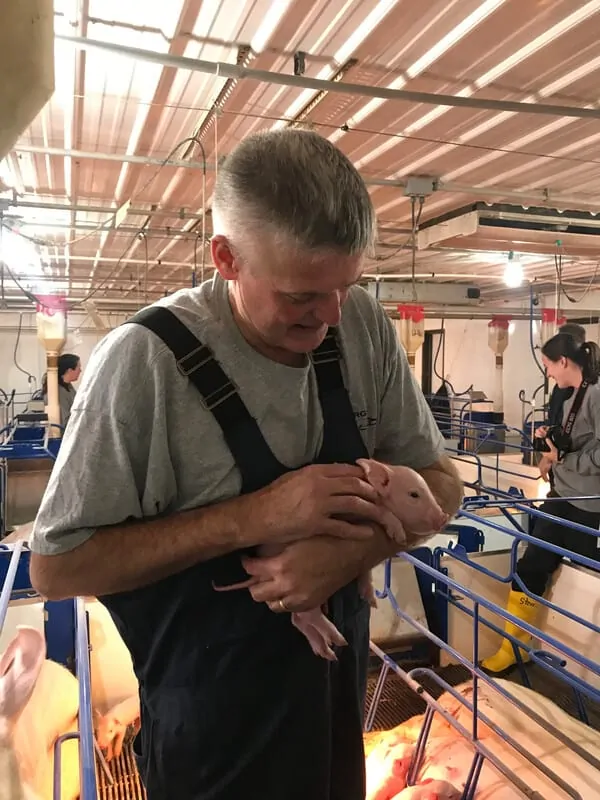 There were so many memorable moments from this trip but my biggest takeaways by far were just how mindful these farmers are. Getting to experience the farm up close, I saw such great concern for the well being of the animals and for sustainability.
Pig Farming
One of the most eye-opening parts of the experience was getting to tour the barns where the pigs live. The barns were kept in pristine condition with so much caution given to safety.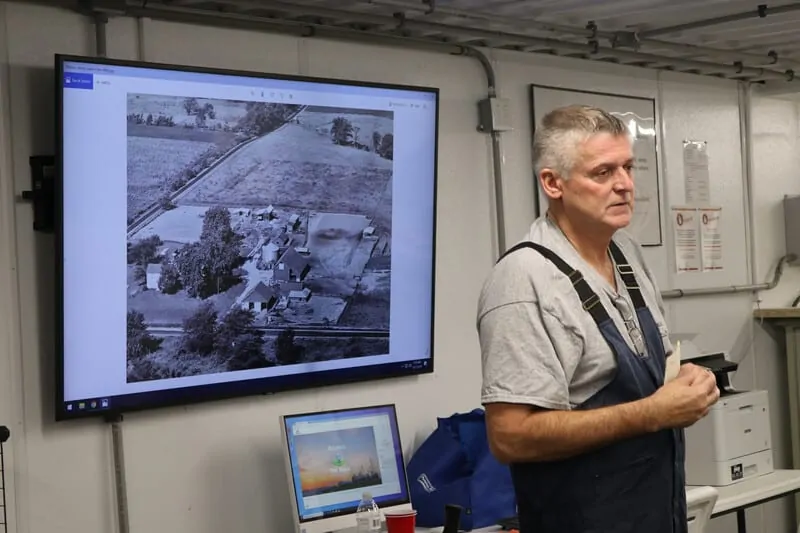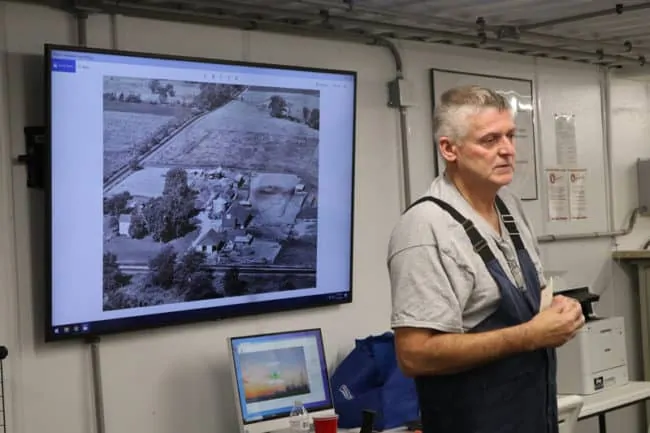 Before entering the barn, we all had to shower. Then we showered again when we exited. This biohazard security measure helps prevent the spread of disease keeping both the pigs and the consumers healthy!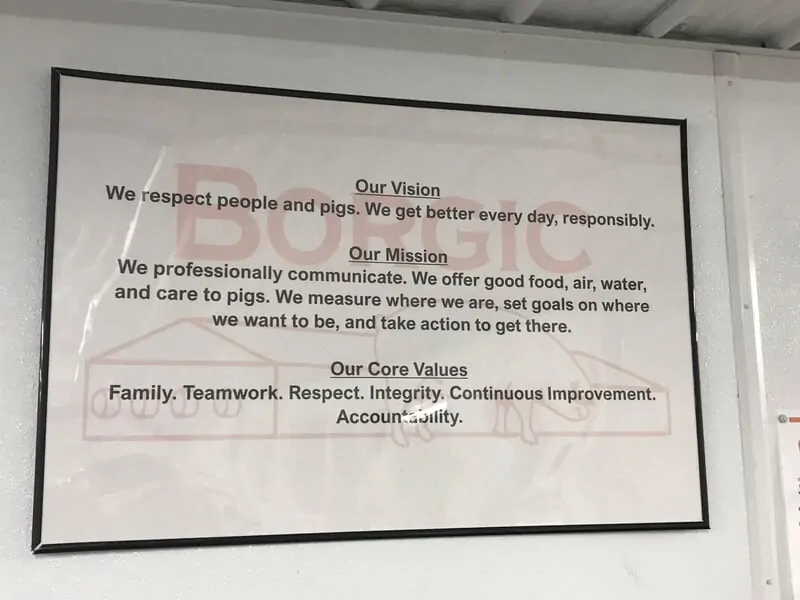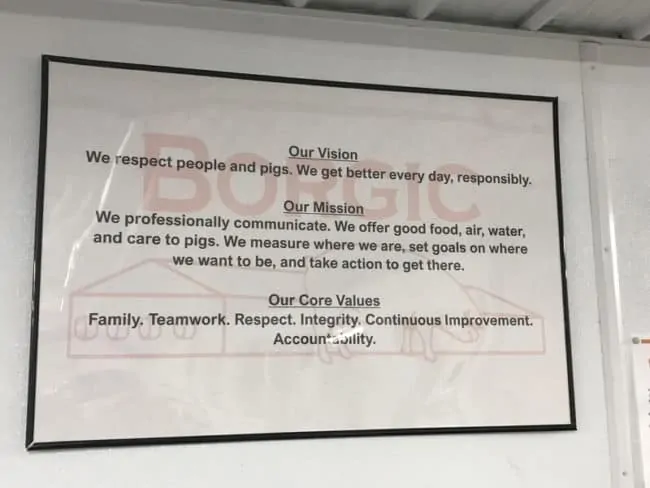 And if your first thought when you hear the word "barn" as a hay-filled wooden structure open to the elements, you'll be as surprised as I was when you hear about the technology at Borgic Farms. State of the art systems control the climate, adjust feeding as needed and monitor security.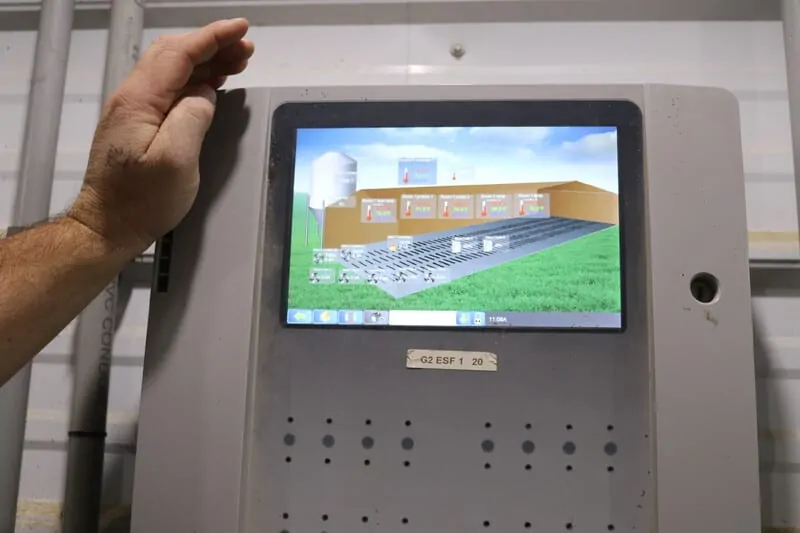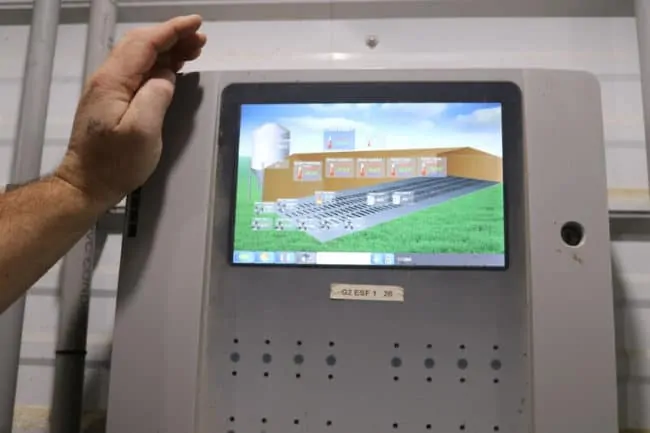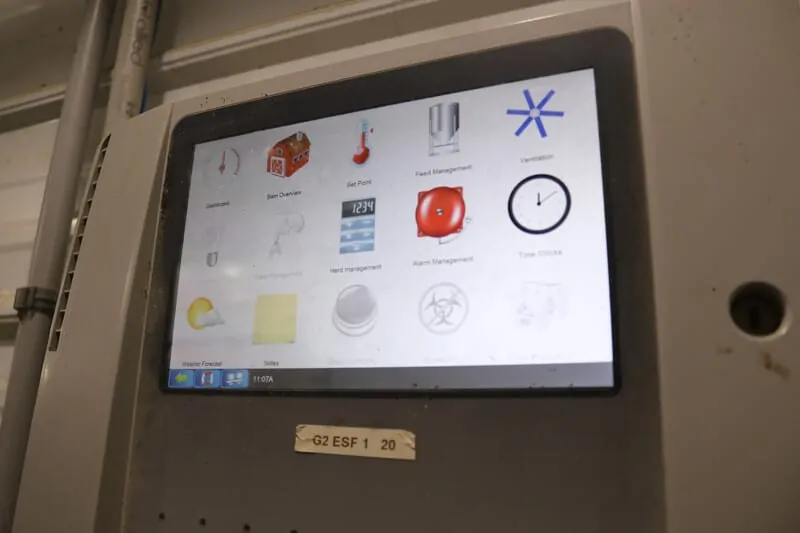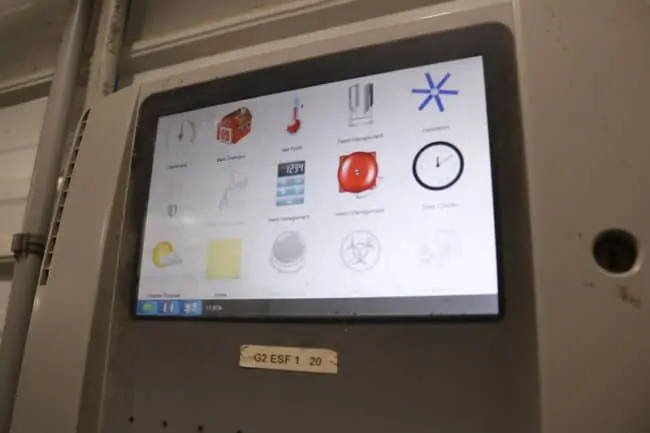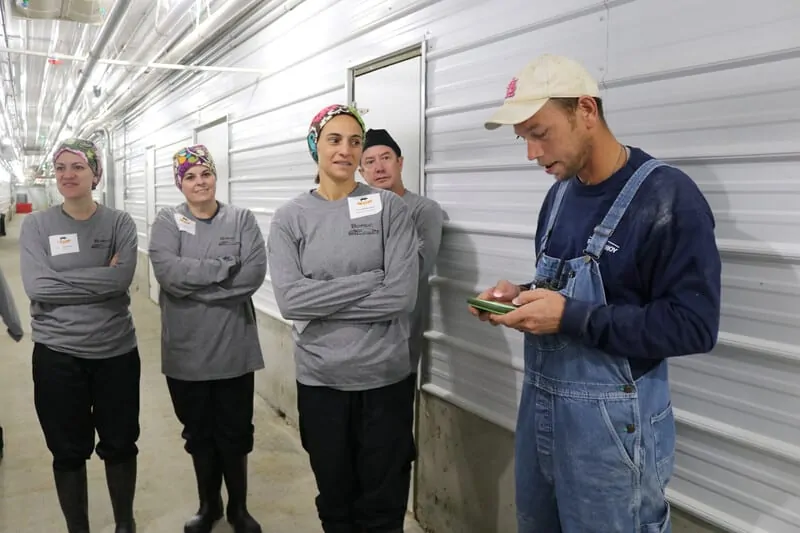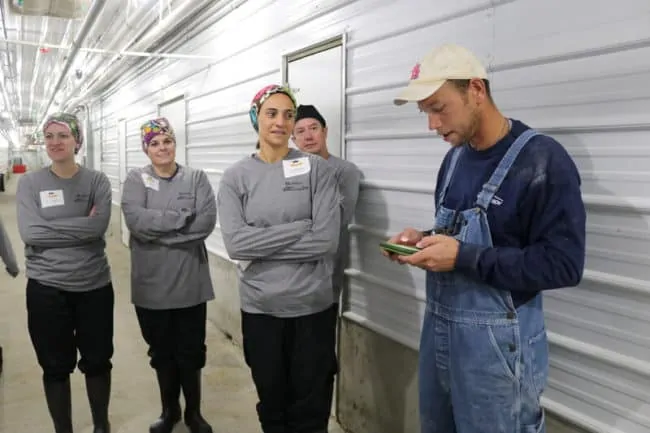 What's a sow farm?
At Borgic Farms, sows (mama pigs) are raised to produce offspring. The piglets stay with their mamas at Borgic farms until weaned then are sent to other local farms to raise for pork.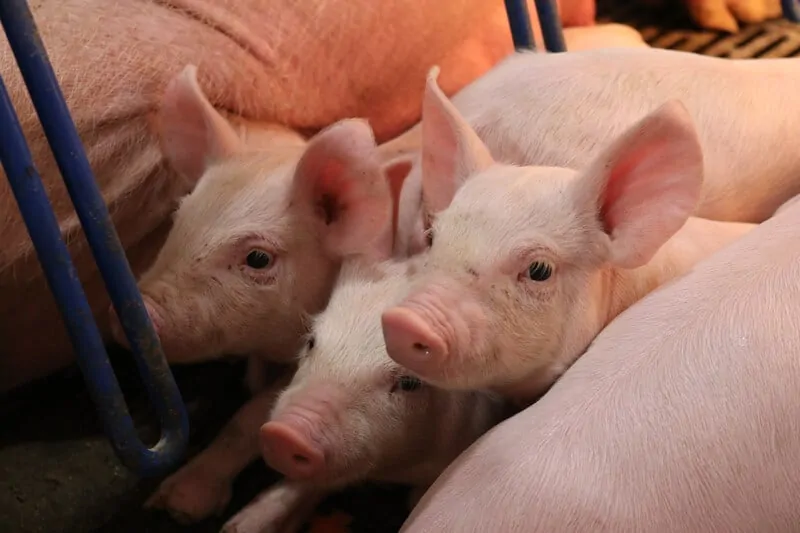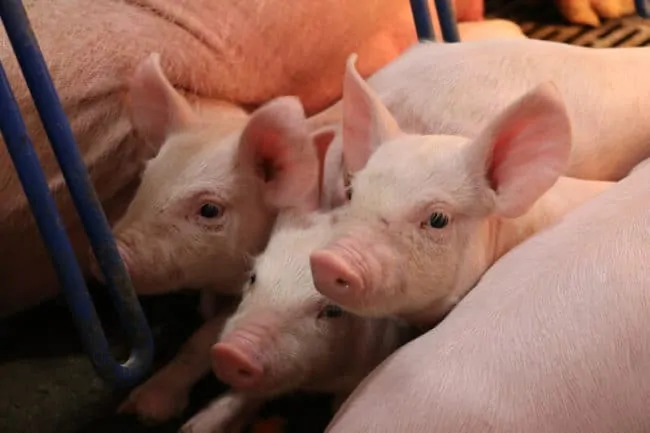 I was amazed to learn that the gestation period for pigs is just 3 months and 3 weeks! That means lots of little baby piglets are born on Borgic farms every year.
Here's a look at the gestation farm where the Sows spend the majority of their pregnancies.
After giving birth, every sow (along with her babies) is given the best possible care available. It was clear from the time I spent on this farm that everyone working there cares so much for the well-being of the animals.
This is not some faceless big corporate scheme obsessed with profit. From the medical attention to living conditions, Borgic farms stops at nothing to make sure their animals are as healthy and happy as possible!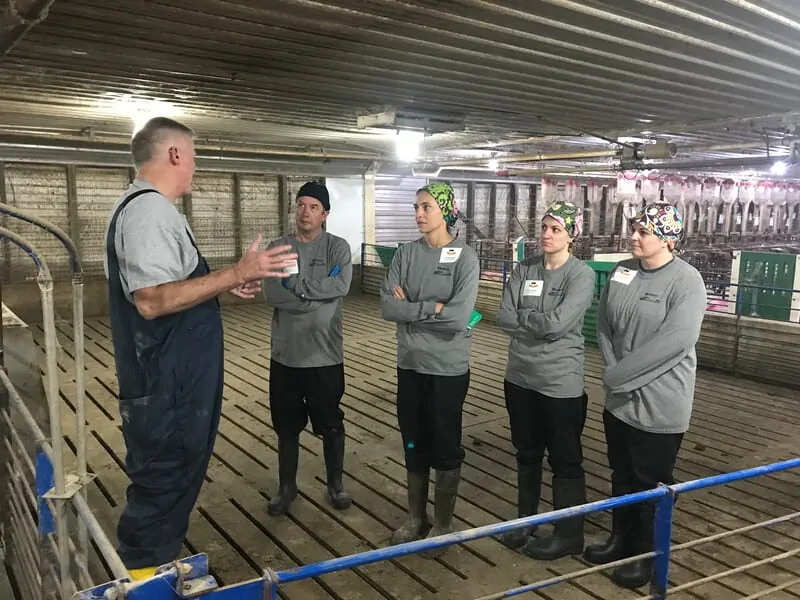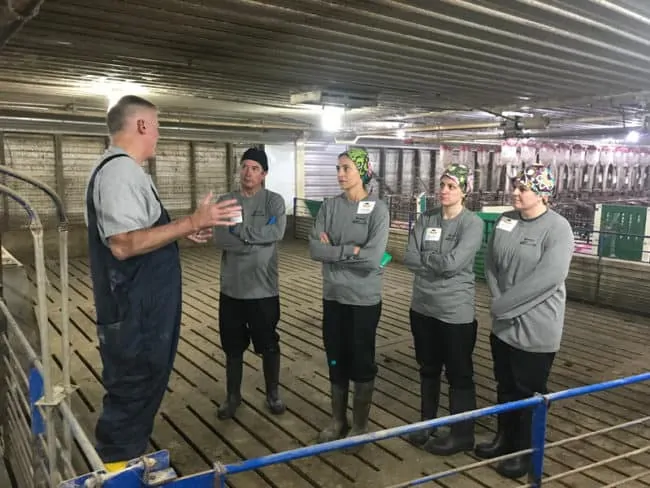 Family Farming
One of my favorite parts of this trip was sitting down for a meal with the farmers. The first night of our visit, we sat down for dinner with owner Phil Borgic, his wife and family – including their sweet little grandson. The following day The Borgic family welcomed us to their home for lunch. They were so generous with their time as they shared about the ups and downs of running a farm.
The next night, we had dinner with several more farmers and chatted about some of the struggles they face running their own farms. From our conversations, I realized that everyone in the pork industry is working hard to elevate one another. Instead of competition, you see camaraderie and support, from the person running a 3000 sow farm to the one running a 20 sow farm.
Many of these families are third and fourth generation pig farmers working hard to make an honest living while creating great food. The concern these farmers have for preserving and passing on their farming practices to the next generation is palpable. In the industry of raising pork, farm and family are strongly linked.
It's all about good people working hard to make good food.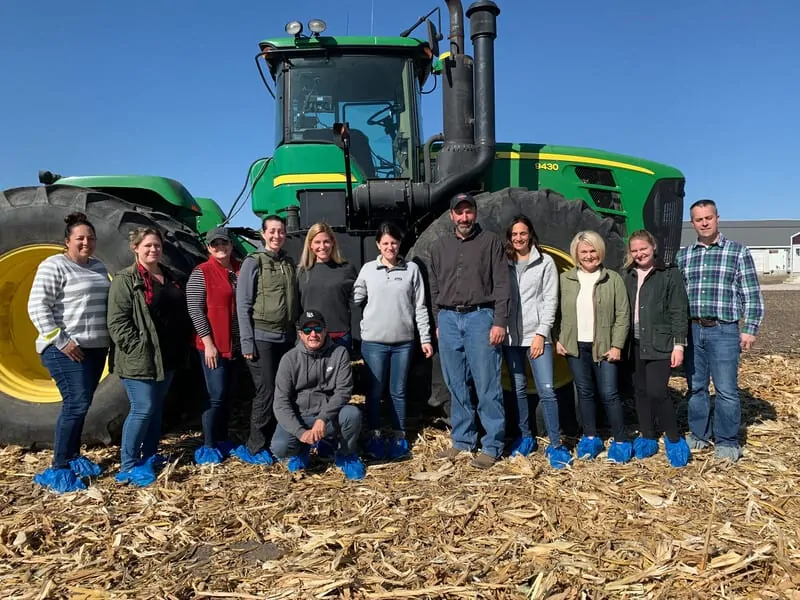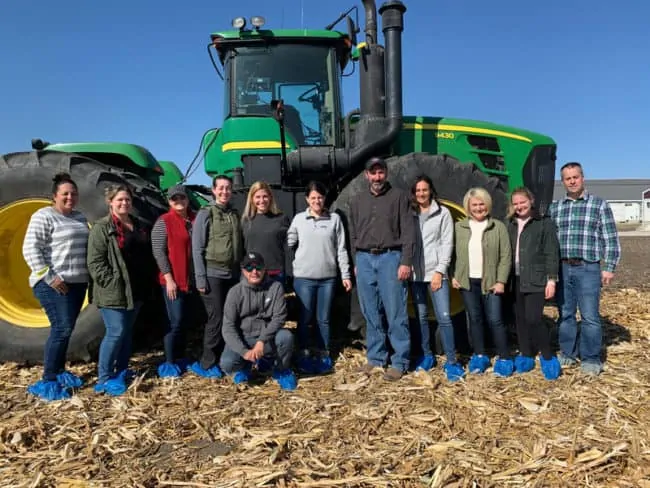 Cooking Pork
I walked away from my visit to Borgic Farms feeling a newfound sense of appreciation for all that goes in to the pork I buy at the grocery store. Best of all, I have confidence that all of the food coming from these farms is safe and high quality.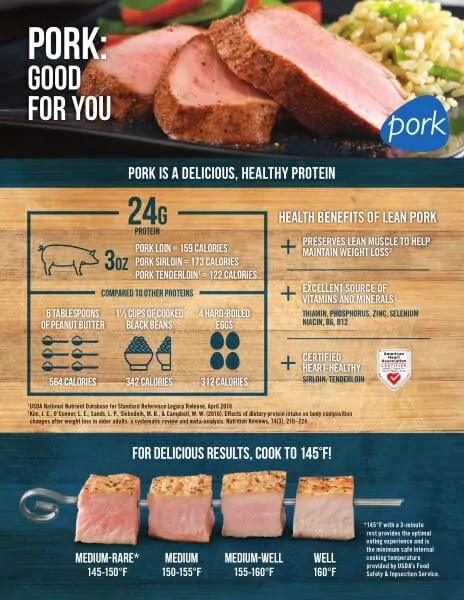 Learning about the self-audits, safety testing and high standards these farmers had makes me rest easy leaving me free to enjoy favorites like Sausage Pasta, Ham and Cheese Biscuits and all my other favorite foods made from pork.
Speaking of cooking with pork, I learned a thing or two about that during my trip to Illinois as well! Did you know we've all been overcooking our pork?!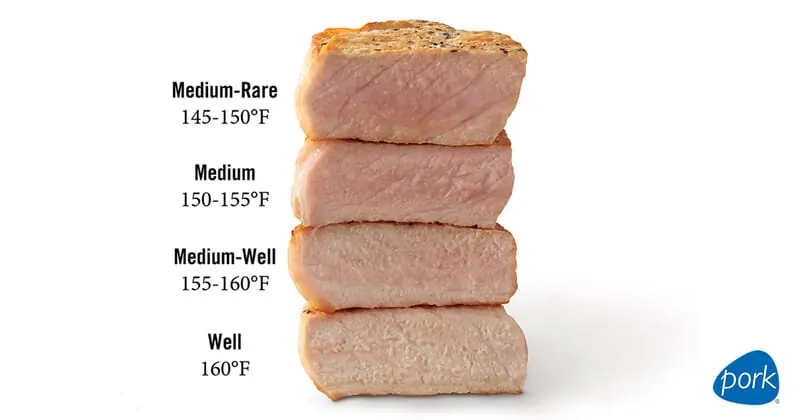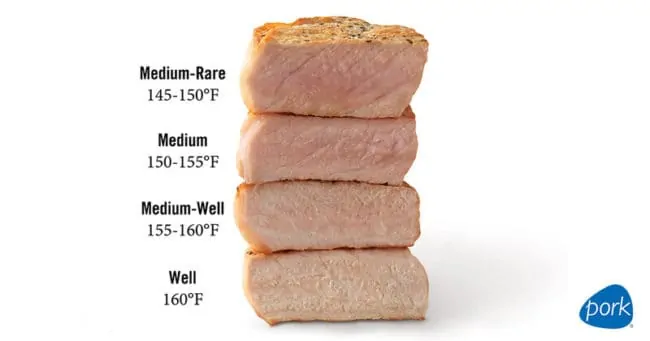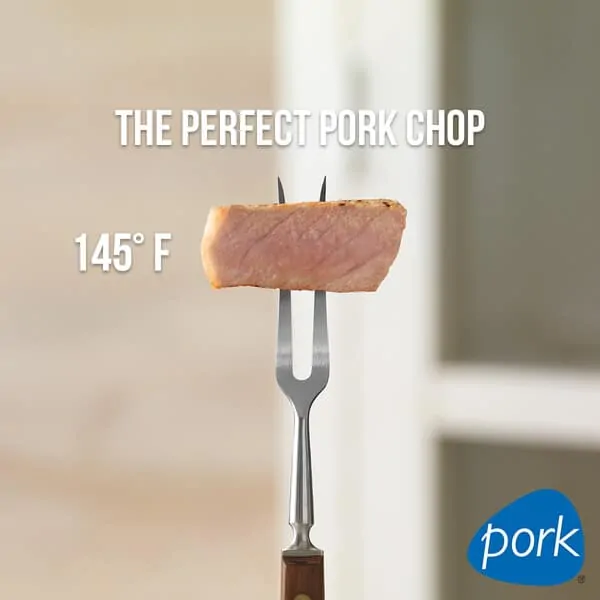 I admit to being a little embarrassed when I found out how wrong I'd been doing it for all these years.
The new methods I discovered are amazing and I can't wait to share them with you in in upcoming recipe!
Disclosure: This post was sponsored by the National Pork Board. All opinions however are mine and mine alone.