Yesterday I shared some of the ways that I pack a little extra fun into my daughter's lunch box. Today I'm sharing some of my favorite supplies and tools that I use to pack a great school lunch.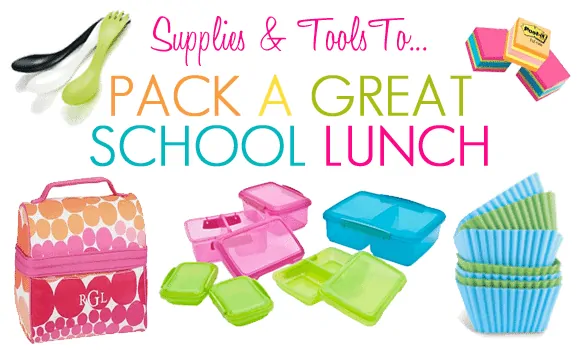 My previous post focused on how I like to prepare the food I pack into lunch boxes (check that post out here)…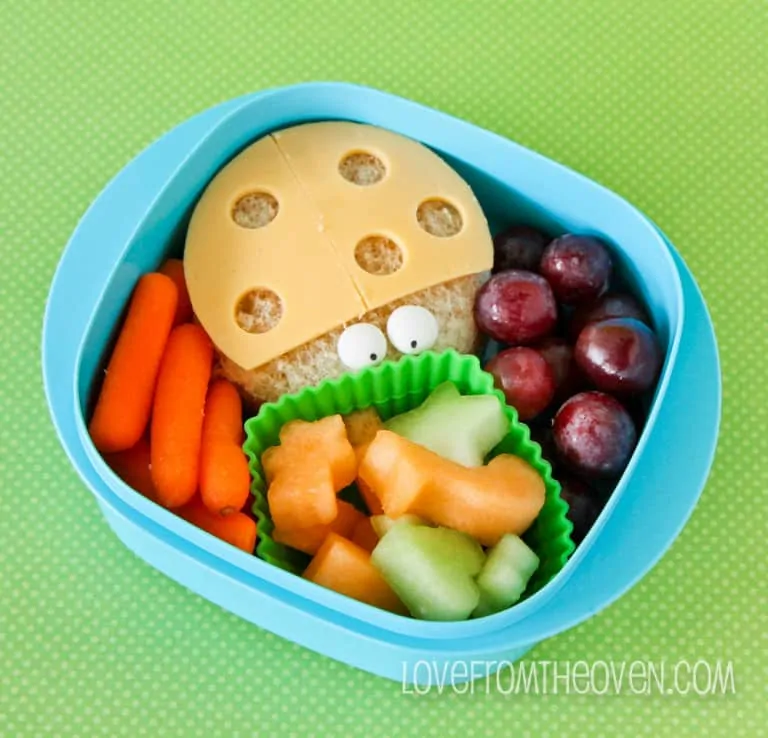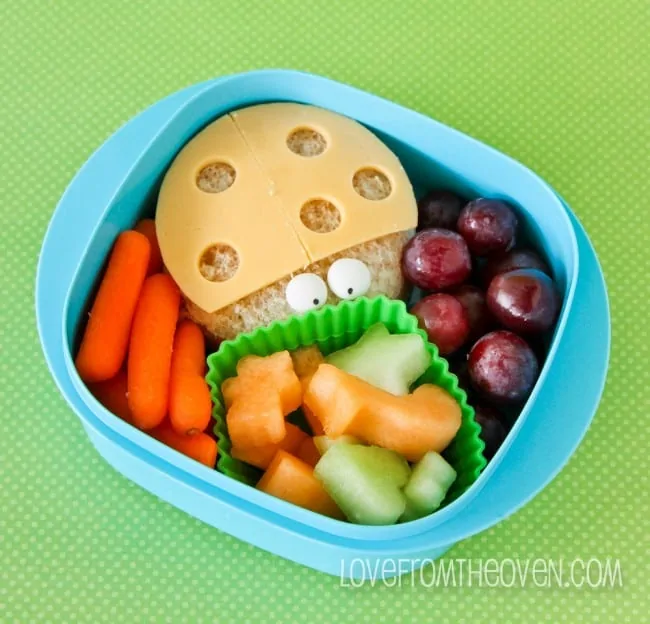 Today I thought I'd share some of the tools and supplies that make it easy to create a fun school lunch. It's all very simple to do, but having a few key supplies really does make a difference. So here are are some of my favorite tools and supplies that I use to pack school lunches…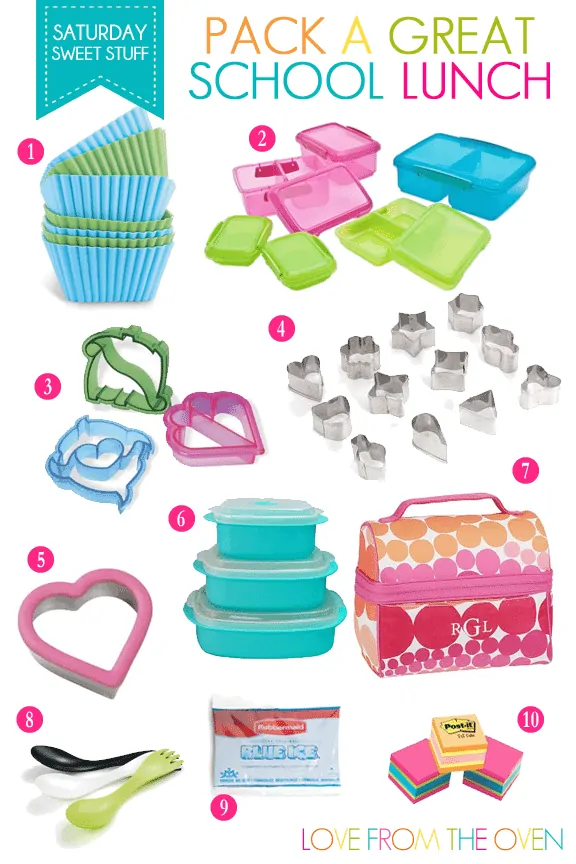 Here are some of my favorite tools and supplies that I use in packing lunches for school:
1. Wilton Square Silicone Baking Cups – we don't just use these for school lunches, my toddler uses these for snacks such as Cheerios and crackers. I've had my set for years, toss them in the dishwasher and they held up wonderfully.
2. Sistema Klip It Food Storage Containers – I have a few favorites when it comes to the containers I pack lunches into, and Sistema's are one of them. I love the fun colors and the clip on system is great for younger kids, as some of the traditional snap on lids can be a challenge for little hands.
3. Sandwich Crust Cutters – while I use a lot of good old fashioned cookie cutters, I do have a few sandwich cutters that are perfectly sized for bread, and take those crusts right off. They take seconds to use, and turn a plain old sandwich into hearts, dinosaurs or dolphins. If you want to do something fun but are really pressed for time, this gives you the most bang for the buck.
4. Mini Cookie Cutters – these are what I use for cutting fruits. Melon works really well, and I think a combo of honeydew, cantaloupe and watermelon cut into shapes are about as cute as it gets.
5. Wilton Comfort Grip Cookie Cutters – I love these for sugar cookies, cutting brownies and bars and for cutting sandwiches. You will end up wasting a bit of the bread, but knowing how my daughter avoids crusts like the plague, it probably wastes less than she would with a regular sandwich. They come in so many great shapes.
6. Calypso Basics Microwave Steamer Containers – I adore these containers. I have them in pink, blue and green. The larger sizes are great for regular food storage and the small size is what you see used in my school lunch post. Perfect for packing a compact but full lunch.
7. A Good Lunchbox – I am a huge fan of the Pottery Barn & Pottery Barn Teen lunchboxes and backpacks. After watching the first few backpacks and lunchboxes I bought my daughter fall apart halfway through kindergarten, I decided to spend a bit more and get the Pottery Barn ones. They have always proved to be a great investment. On average we use each lunchbox and backpack for two full years for school, and then use them for dance and other activities. My kid is tough on them and they have held up wonderfully. I really love the Retro Lunchbox. It's big enough for everything to fit even with the giant ice packs one has to use when packing lunches in Phoenix. In August. Highly recommend them.
8. Sporks – These are probably one of my daughter's lunchbox favorites. A good old spork.
9. Ice Packs – Right now it's about 110 degrees here in Phoenix. Ice packs are crucial. I try to have at least four ice packs on hand, that way if someone forgets to put hers back in the freezer after school, there is still a set ready for the next day.
10. Post It Notes – Perfect for sending a little message, wishing good luck on a test or reminding someone to actually turn in their homework that they spent so much time working on the night before. 🙂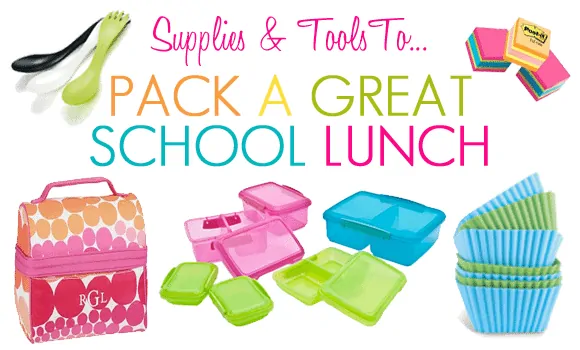 Disclosure: some links are part of Amazon's Affiliate Program.
Making a purchase through these links throws a few cents my way.
What are some of your favorite lunchbox tips and tricks?
Check out my new book, SMART COOKIE. Transform Store Bought Cookies Into Amazing Treats!