Pecans + Pie + Cupcakes. Why the heck not?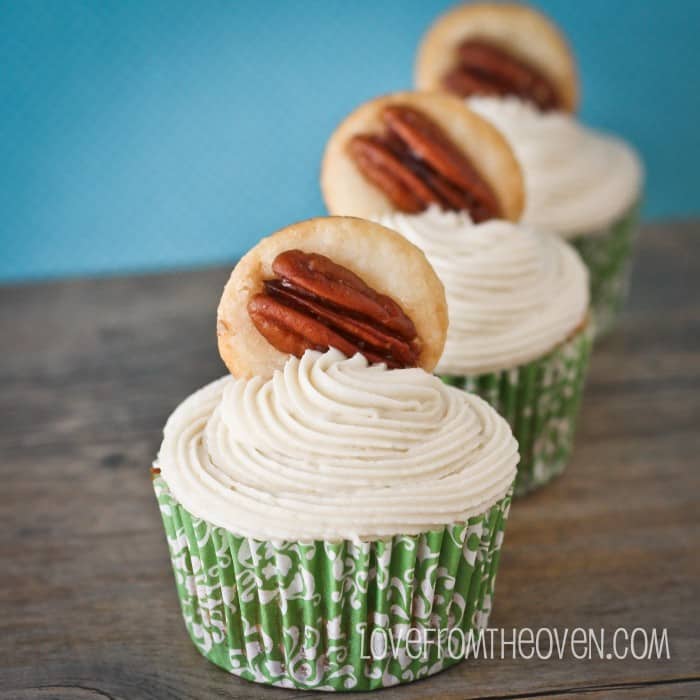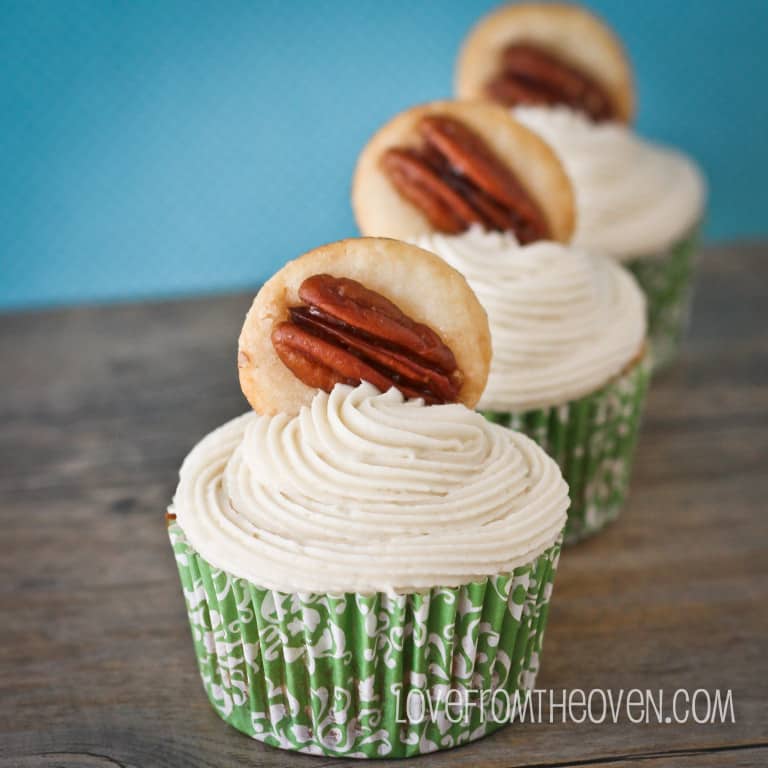 I don't bake with nuts very often. It's not because I don't like them (love them actually), it's because I have a nut allergy kiddo. My husband and I still use peanut butter (our daughter's allergy is to tree nuts, but she also avoids all peanut products), but baking with tree nuts requires a good amount of extra time to make certain that there is no chance of cross contamination. Dessert is just never as much fun if it involves having to stab someone with an epi-pen. But for my grandfather's 90th birthday party, I wanted to make a cupcake that has the flavors of his favorite pie – pecan.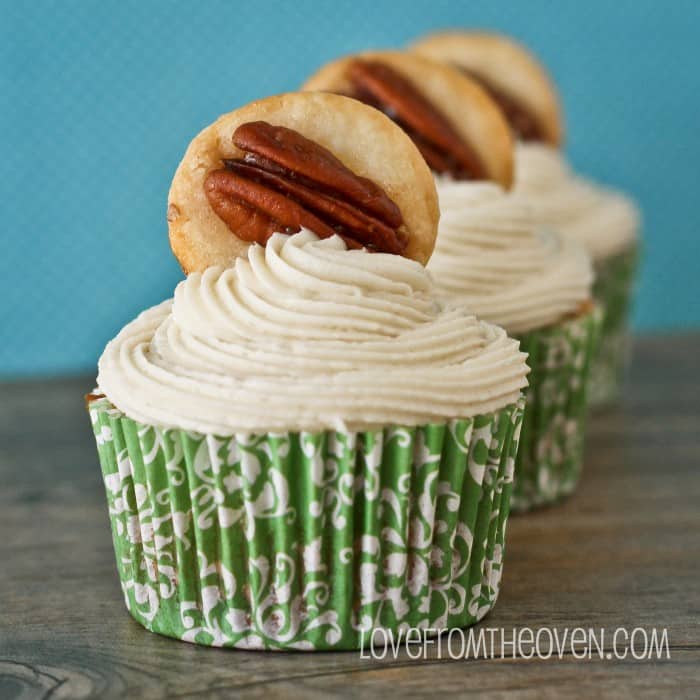 The recipe for these delicious cupcakes comes from Taste Of The South Magazine and you can find it right here.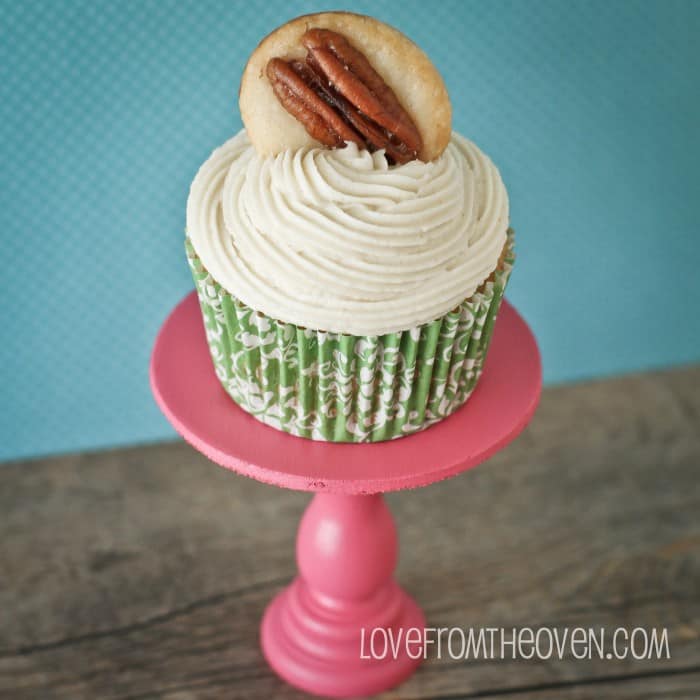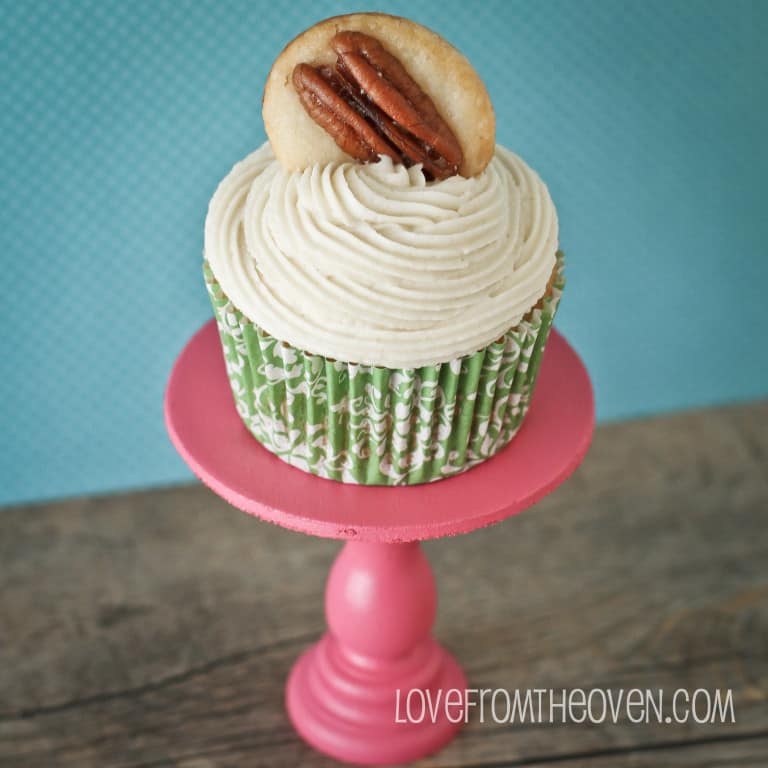 The adorable green damask cupcake liners are from Sweets & Treats Boutique. My husband absolutely loved these cupcakes and I can't wait to whip up a fresh batch for my Grandpa's party on Saturday. And set them up across the room from the nut free Snickerdoodle Cookie Cupcakes & Pumpkin Pie Cupcakes. 🙂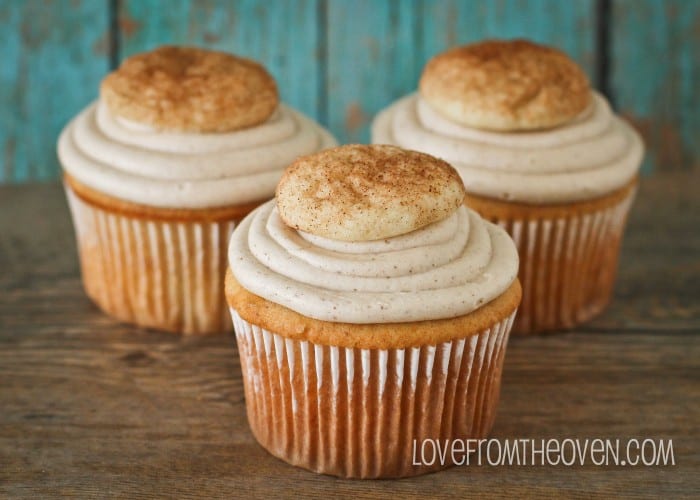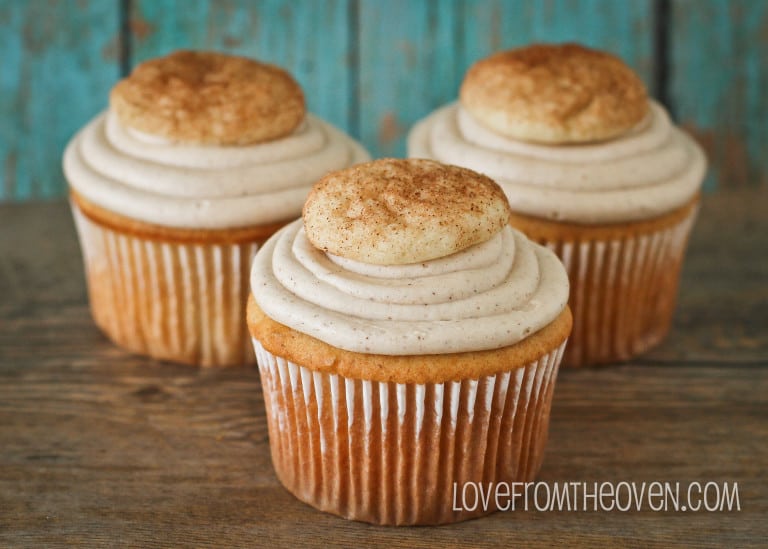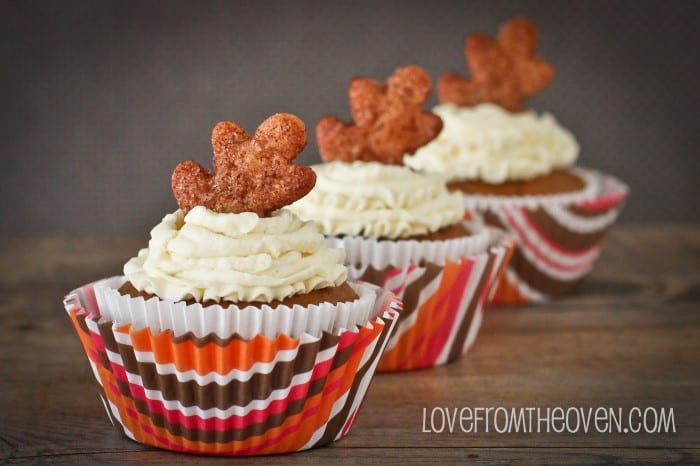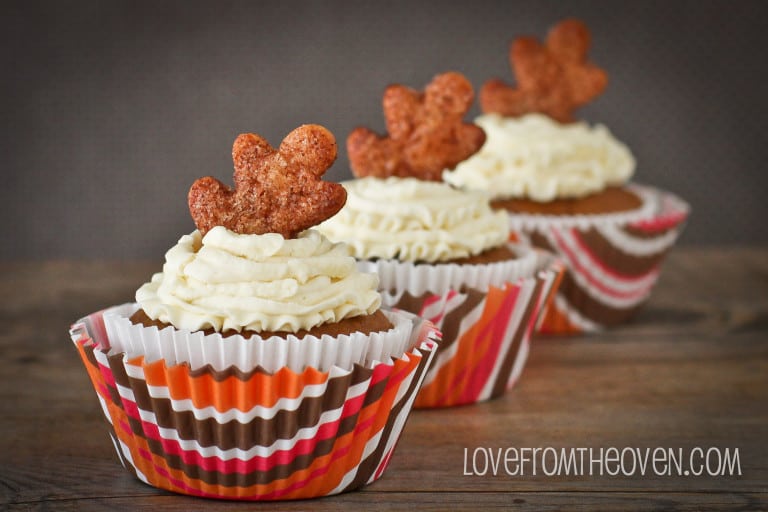 Update 2013 – we said goodbye to my Grandfather in July, but what a special night we had with him, celebrating his birthday and enjoying these desserts in some of his favorite flavors. I truly believe that baking is a gift of love. So bake something sweet and give a little love.