Wanted to share a super simple sweet little Valentine's Day Cake with you…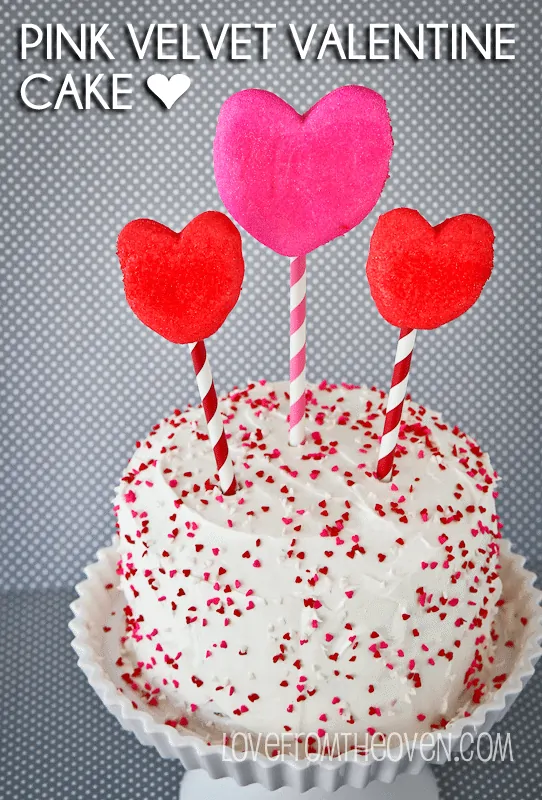 This cake uses one of my favorite recipes – Pink Velvet! The recipe is for cupcakes, so for a cake you'll need to add some time to your baking and keep a close eye on it. I tend to bake my cakes more by eye than by timer as my oven has been a bit temperamental lately. Probably about 40 minutes for two 8″ cake pans, but I'd start checking around 25 minutes and watch for them to spring back lightly when touched and start pulling away from the sides of the pan.
In keeping it simple, I actually frosted it with Cool Whip Frosting. I picked this up a while ago at the store and finally used it yesterday. Um, YUMMY! I could have just eaten it with a spoon, but thankfully it made it on the cake. Feel free to use it, to use another favorite frosting or the buttercream frosting I posted with the Pink Velvet recipe. Just keep it easy and make it work for YOU.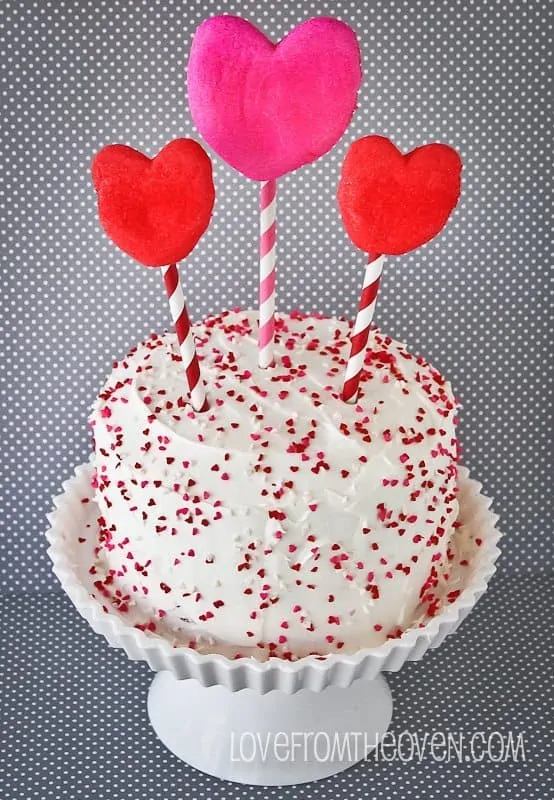 So to wrap up this simple and sweet cake I used…
Sweets & Treats Boutique Striped Party Straws
Marshmallow PEEPS Valentines Hearts