Can I offer you a cute cupcake to kick off your week?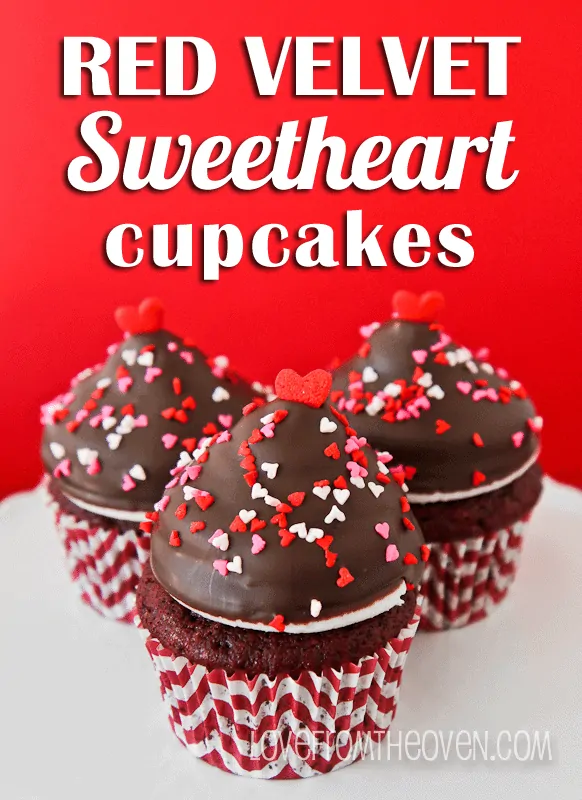 I have only wanted to dip frosted cupcakes in chocolate for like, ever. I finally did. Yay! And it wasn't nearly as hard as I kept thinking it would be. I did not use a homemade recipe for these, though if you would like one, I'd highly highly suggest my pink velvet recipe, which you can make any color you'd like! Instead I used a box of Duncan Hines Decadent Red Velvet Cupcake Mix – which makes a dozen cupcakes. It was in my pantry, so that worked for me, and I'm all about making baking work for you.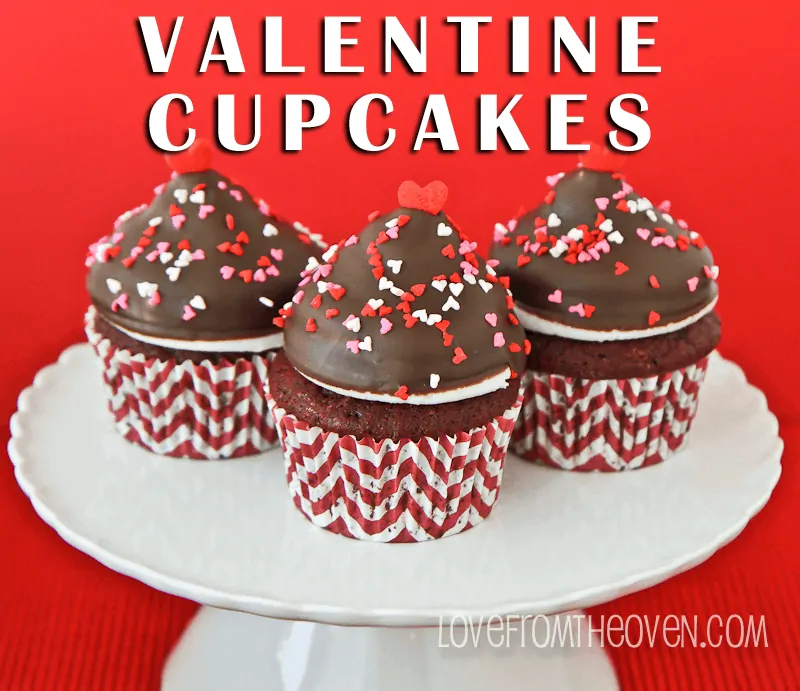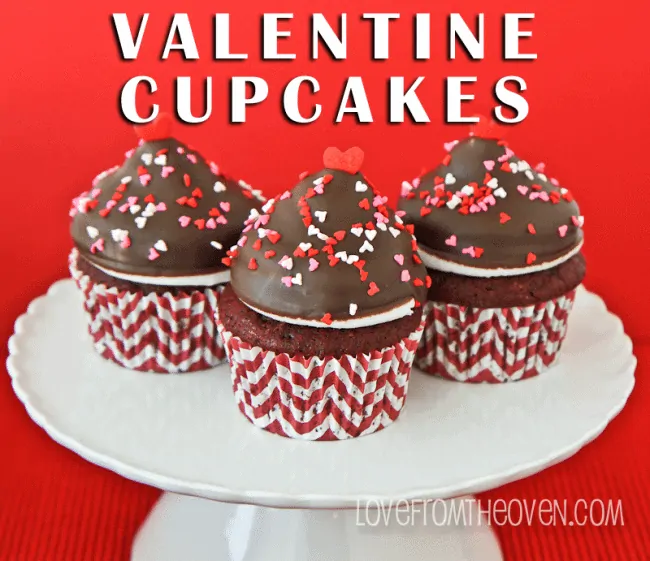 I had Hi Hat cupcakes in mind when I made these, but since I think that is a pretty specific recipe, I'll just refer to them as chocolate dipped. I think one of the keys to being able to dip these into the chocolate was using a crusting buttercream recipe. I used one from I Am Baker, and it was perfect for these. If you get the same cupcake mix I used, it does come with a frosting pouch – I didn't use it, because I wanted to go with the crusting buttercream. After baking them and cooling them, I frosted them. Then into the FREEZER they went for a few minutes. I wanted to make sure that the chocolate would set up quickly when I dipped them.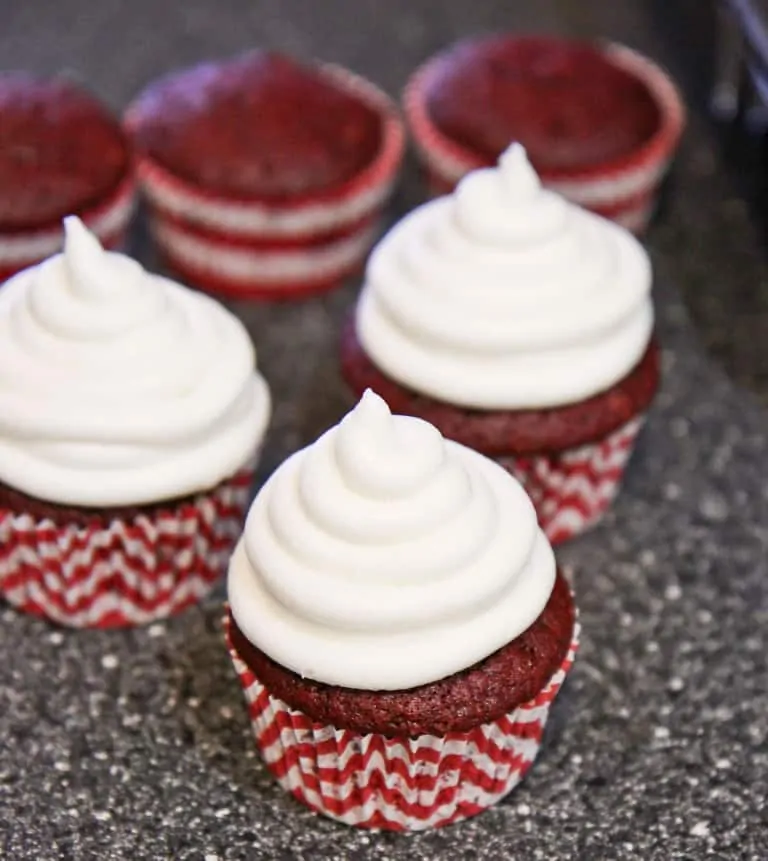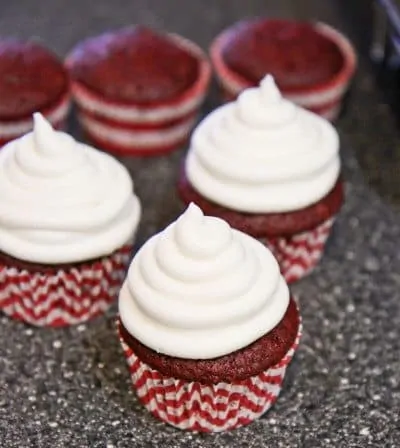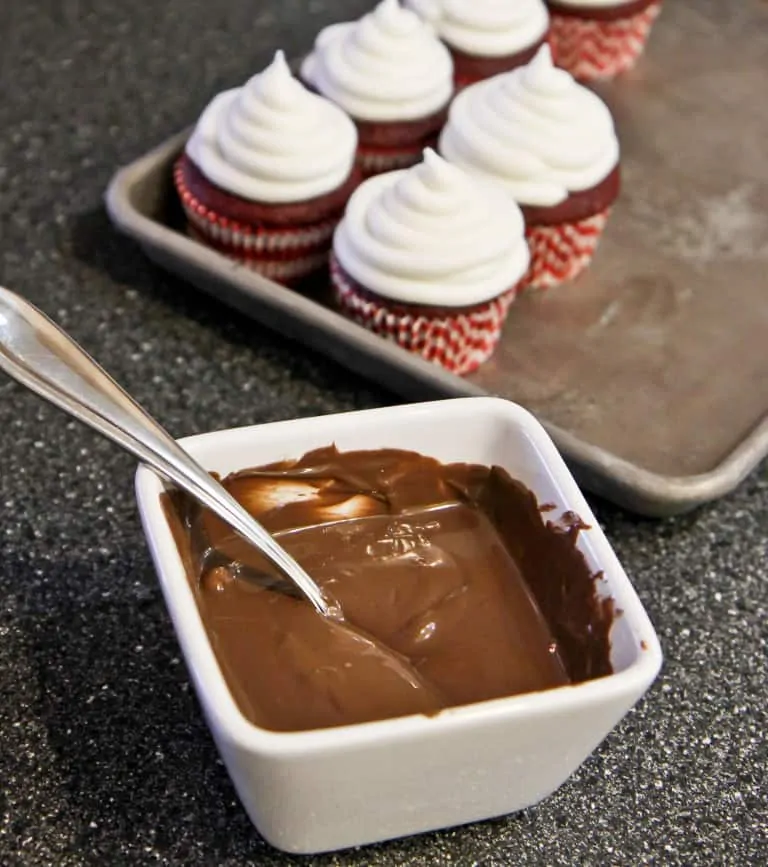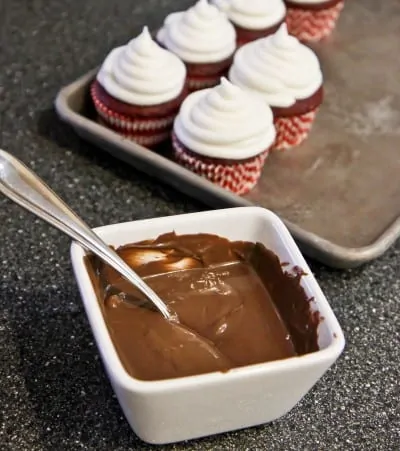 I pulled them out of the freezer one by one and dipped them into my chocolate coating. Bakerella has a rocking tutorial on this (and hers are far prettier than mine are!). Since it was just me in the kitchen, I wasn't able to get any pics of dipping them, it was a two hand job.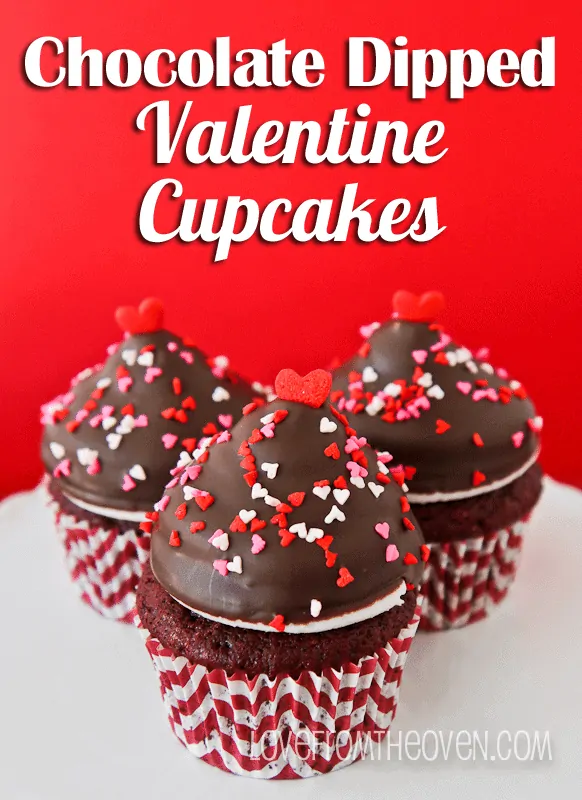 To recap, I used the following…

Duncan Hines Red Velvet Cupcake Mix
I Am Baker's The Perfect Crusting Buttercream Frosting