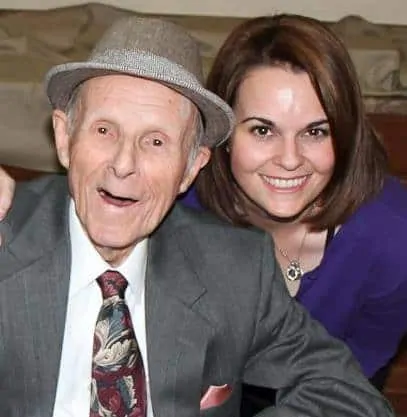 I can't believe it's July! How is it possible we are half way through the year??? How is the 4th of July this week? Color me unprepared! June has been a very busy and a very hard month around here. Relatives have been sick, in the hospital, in car accidents, appliances quitting on us, record breaking heat and hardest of all, last week we said goodbye to my beloved 90 year old Grandfather. June, you have not been the best of months, that is for sure.
I think I'm ready for a new month and a fresh start. So hello, July, welcome. If you can play nice and not be 120 degrees each and every day, then I think we will be just fine together. Even if you do insist that I turn the big 4-0 during your 31 day stay. Or maybe we can just pretend that part doesn't happen.
In case anyone else out there is lacking in the preparation department when it comes to The Fourth Of July the way I am, I have a super easy no bake treat that you can whip up in no time. I love Oreo Pops, they are one of my go to quick and easy deserts. Everyone loves them and they take so little time to make. And look how cute they are…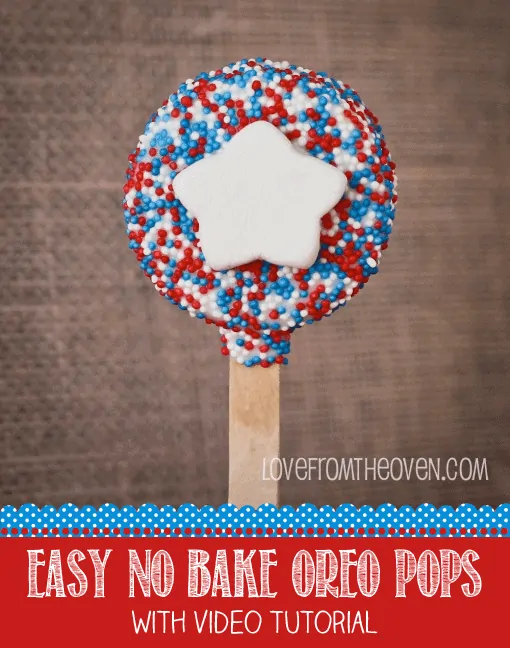 You can whip these up in no time. You just need some Oreos, sprinkles, chocolate coating and if desired you can add some Jet-Puffed StarMallows.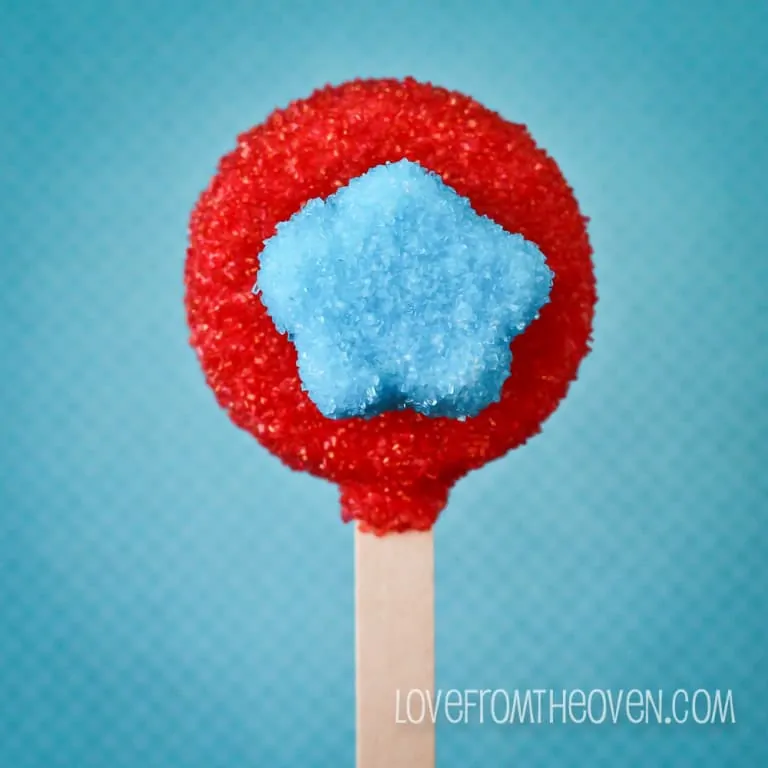 Here is a video showing how I make my Oreo Pops This is a general Oreo Pop video, not this specific to the 4th of July, but you are just changing up sprinkles and colors).
For step by step instructions on how I make these you can also
check out this post
. I always start by taking my Oreos apart, adding chocolate and inserting the stick. I find it's much easier to dip these in chocolate if the cookies and stick have been joined together by some chocolate that has had time to set up (I stick mine in the fridge). While I had the fun red and blue filling Oreos for these, they work every bit as well with a plain white fililng, so don't stress if you can't find these cookies. Trust me, those who receive your treats will be happy to enjoy any filling variety!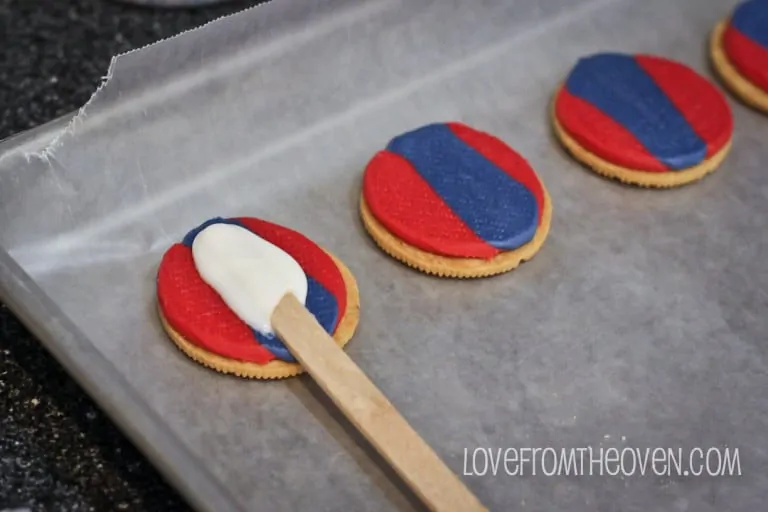 Add chocolate, the stick or straw and then put the Oreo back together. Then give the chocolate time to harden.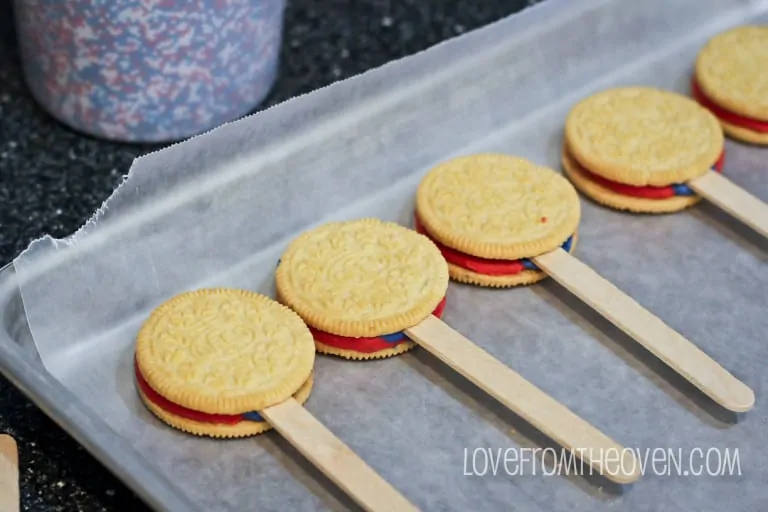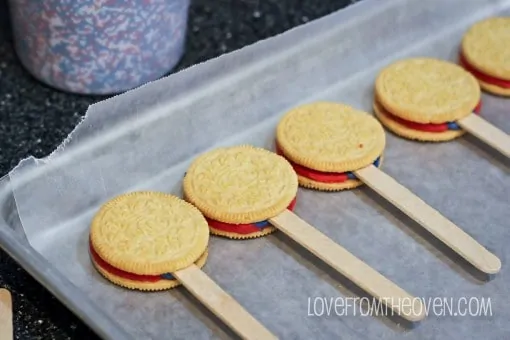 After they are set up, you dip them into your chocolate and decorate any way you like. I usually cover mine in sprinkles, let the chocolate set, then add on a marshmallow or sugar decoration. To see how I decorated my StarMallows, check out this post.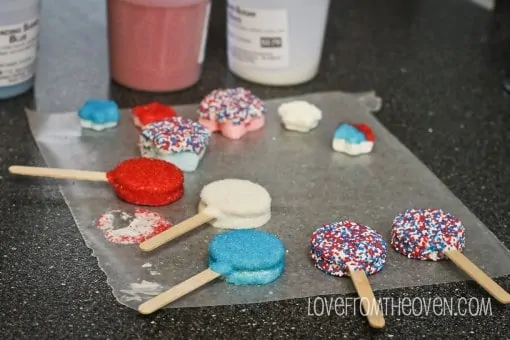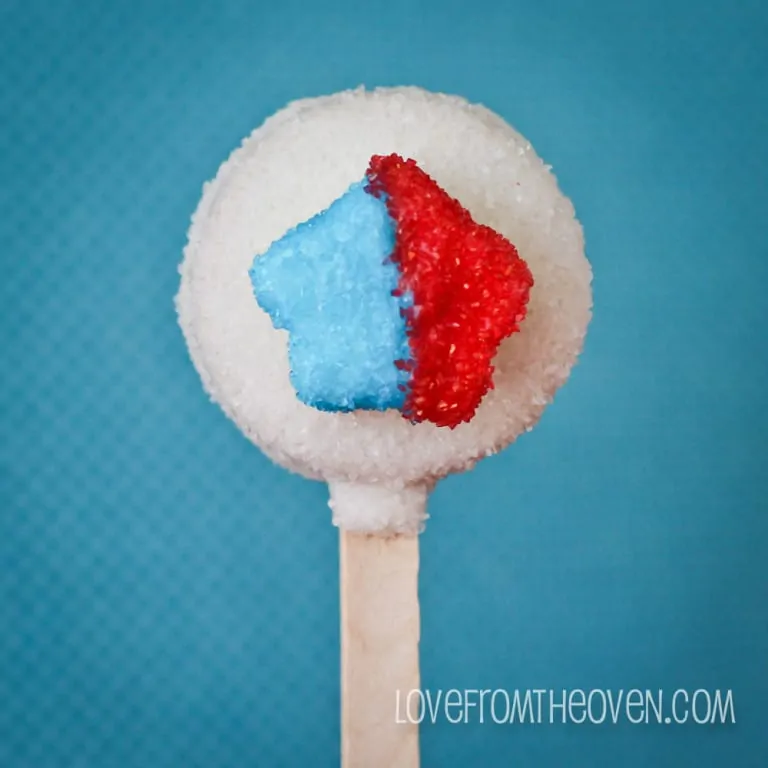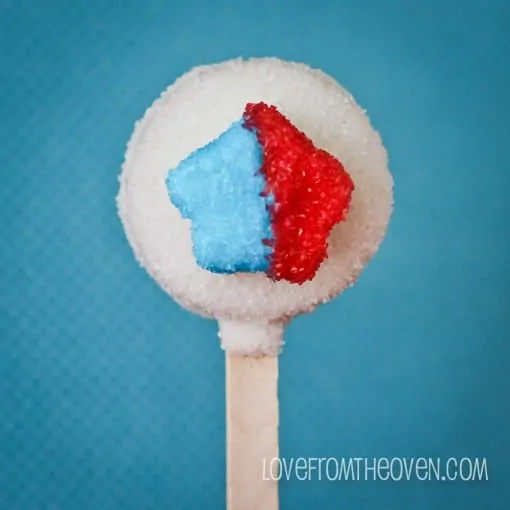 Super easy, no bake, cute as can be and delish.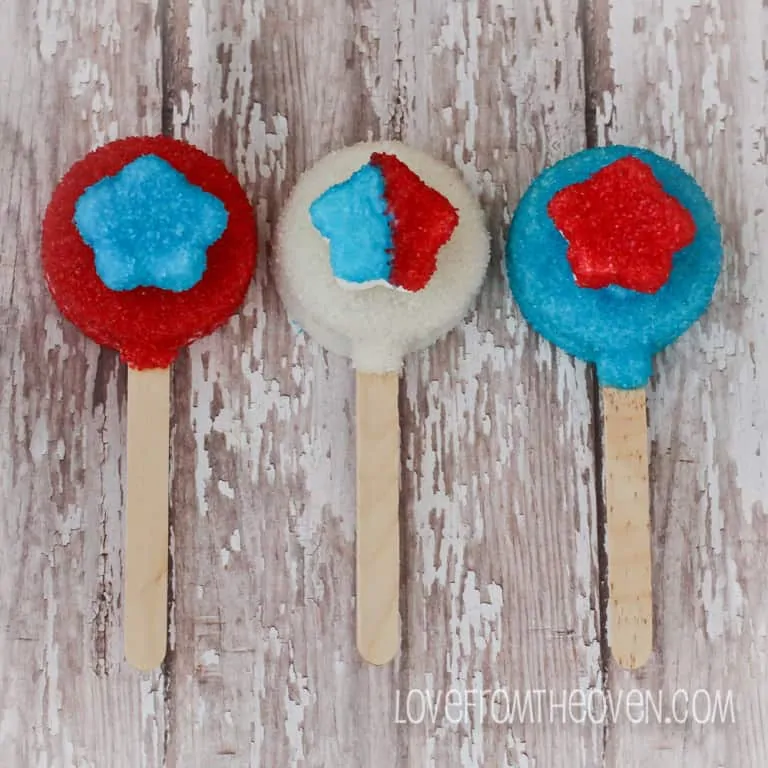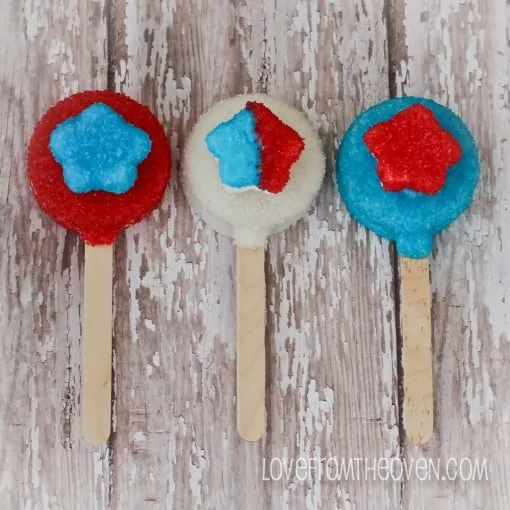 Enjoy!