Without a doubt, my daughter's favorite dessert of all time is the deep dish style pizza cookies from Oregano's. They are also referred to as Pizookie by BJ's Restaurant and I've even heard them called Cookies A La Mode. Who cares what you call them, as long as you can get your hands on them. A warm, not completely baked cookie base that is topped with cool creamy ice cream. It may just be the ultimate dessert.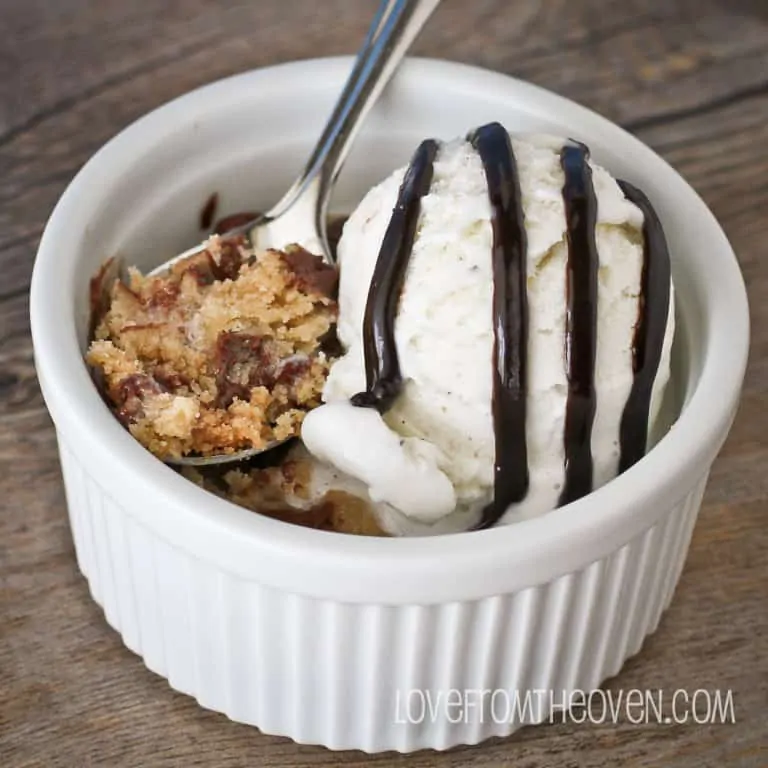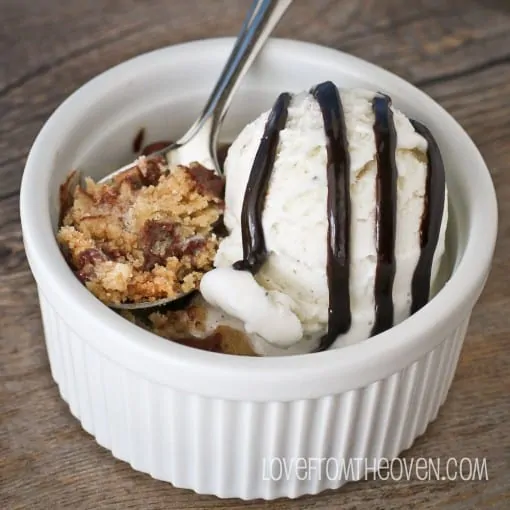 (Looking for the oven baked version of these? Click here!)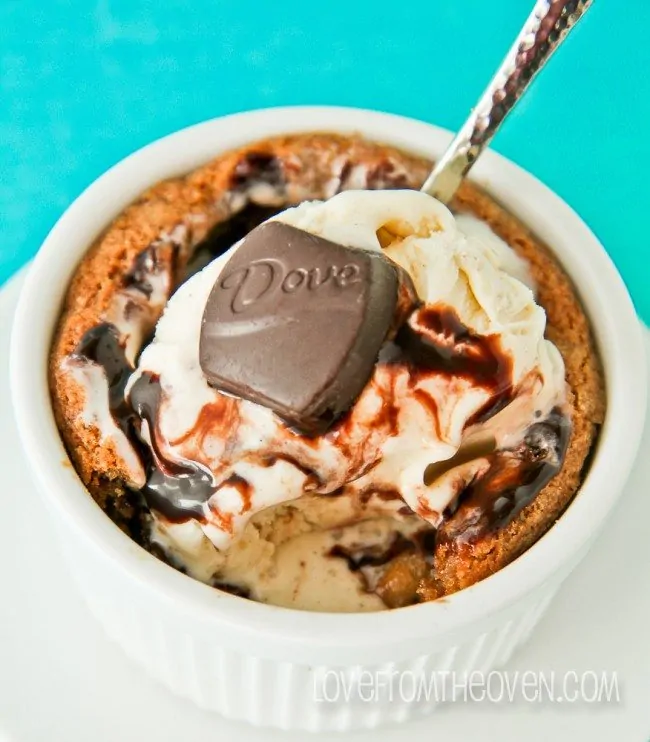 For quite some time I've made these at home using store bought cookie dough, following the directions from Our Best Bites. It works out great. But I do not always have cookie dough on hand and it seems to be getting harder and harder to find cookie dough that is completely nut free, so I figured it was time to make these from scratch. You can really use any cookie recipe – at the holidays we made them using my Levain Bakery Copycat Double Chocolate Chip Cookie recipe.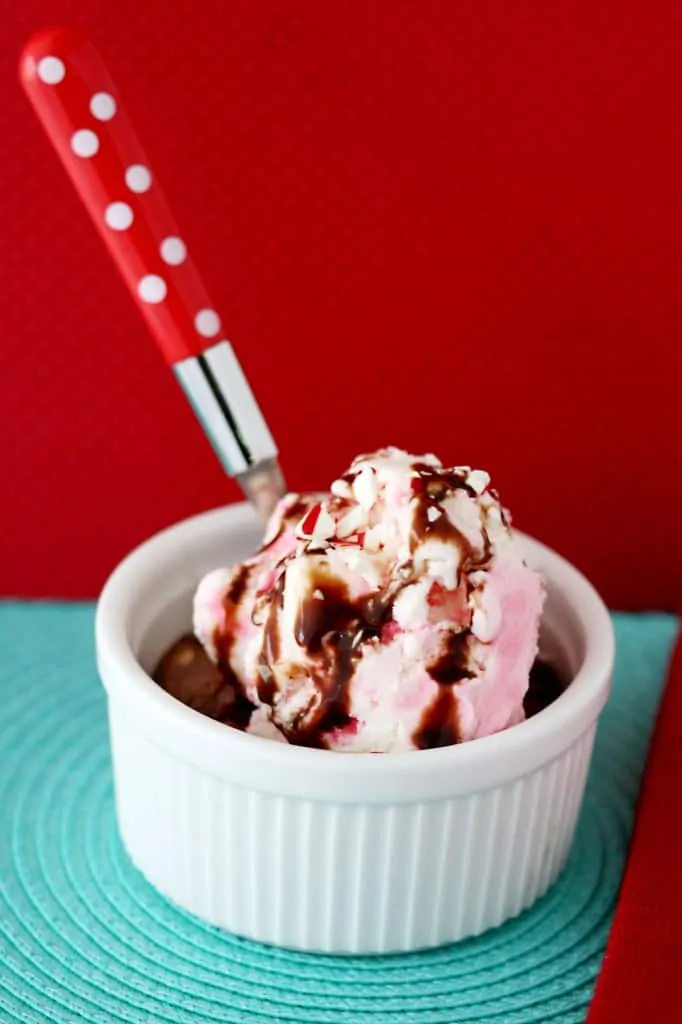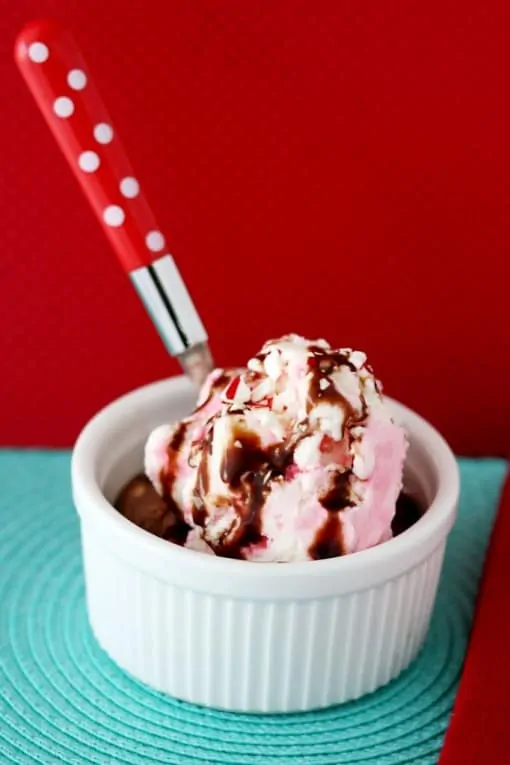 While any cookie recipe will probably work, I wanted to have a recipe that makes one single serving (granted, it's generous enough that you can share if you are so inclined). And I wanted to be able to make them in the microwave. Here's what we have…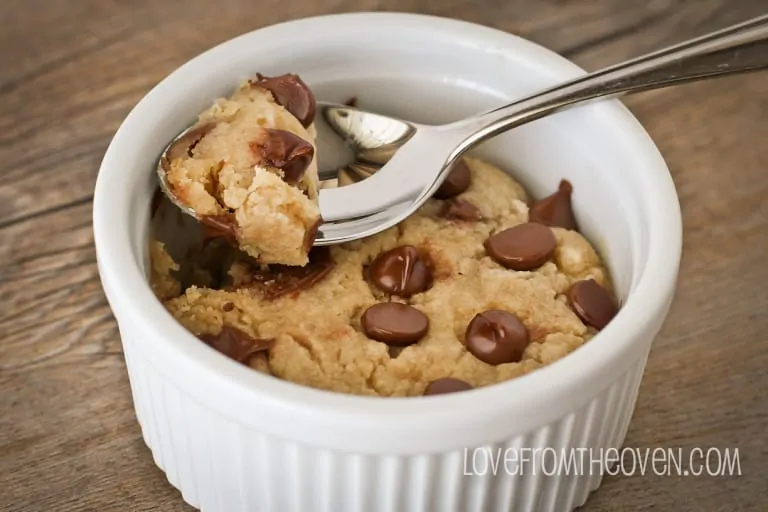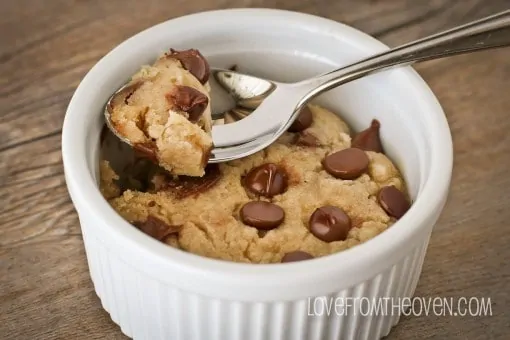 Yum. Are you ready?
Hot Cookie A La Mode In The Microwave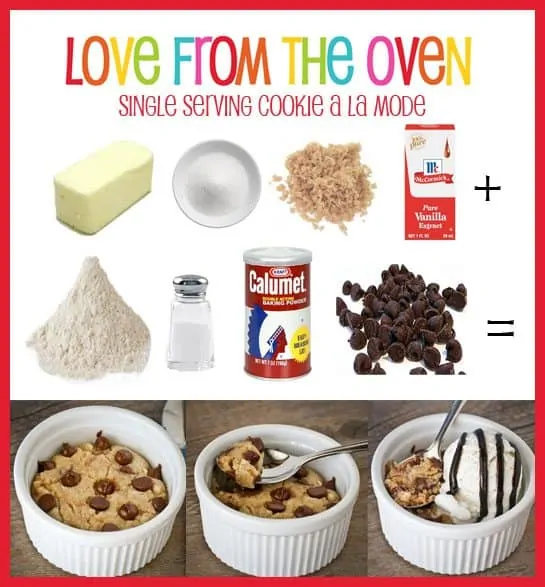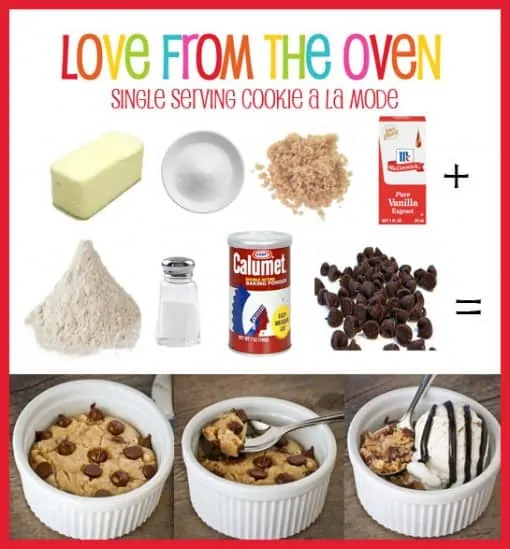 This is pretty straight forward. You will need…
SINGLE SERVING DEEP DISH COOKIE A LA MODE
(Note – these are intended to be served with a scoop of ice cream on top, it's a big part of what completes the dessert)
1.5 to 2 TBSP Melted Butter
1 TBSP Sugar
1 TBSP Brown Sugar
1/8 TSP Vanilla
1/4 Cup Flour (go with a scant 1/4 cup vs a generous 1/4 cup)
Sprinkle Of Salt If Desired
1/8 TSP Baking Powder
Chocolate Chips To Taste
Melt your butter in a microwave safe bowl. You can in make and cook these in one container, but I made mine in a measuring cup and cooked in a ramekin. I think mugs are a popular option for these microwavable desserts. After melting the butter, add in both sugars and vanilla and stir well.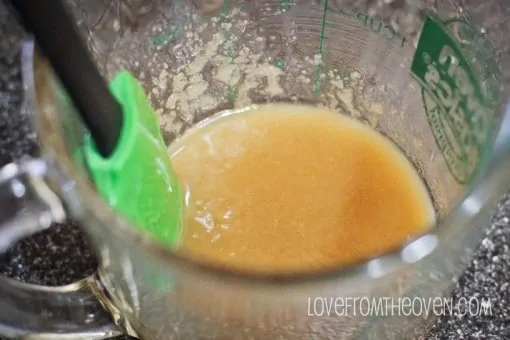 Next add in your flour, salt and baking powder.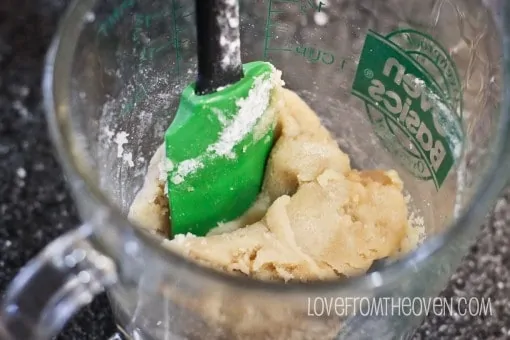 Stir to combine. Add in your chocolate chips – you can use as many or as few as you would like. Also feel free to add nuts or other mix ins.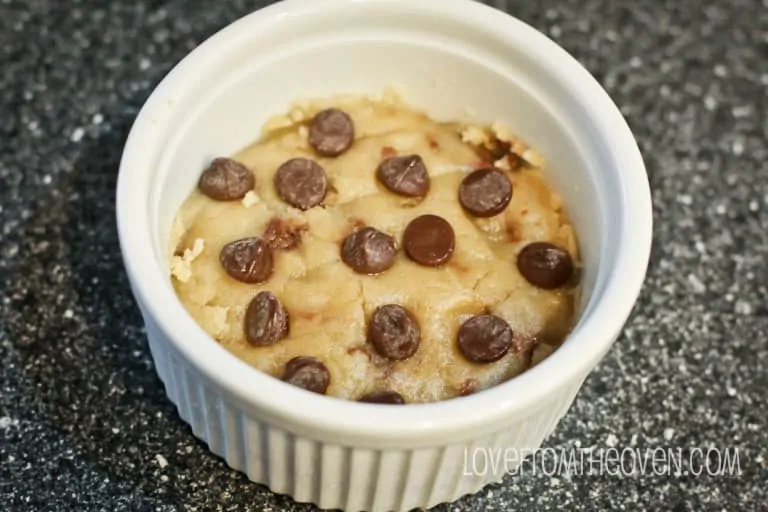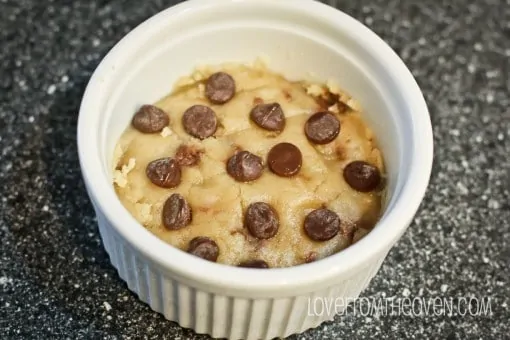 Now it's time to pop it into the microwave and cook. This is where there is a fair amount of variation. You could cook for as little as 40 seconds or as much as one minute and 20 seconds. This will depend on your microwave and what you want your cookie to be like. There are no eggs in this, so you are probably safe to go on the more undercooked side (my fave!).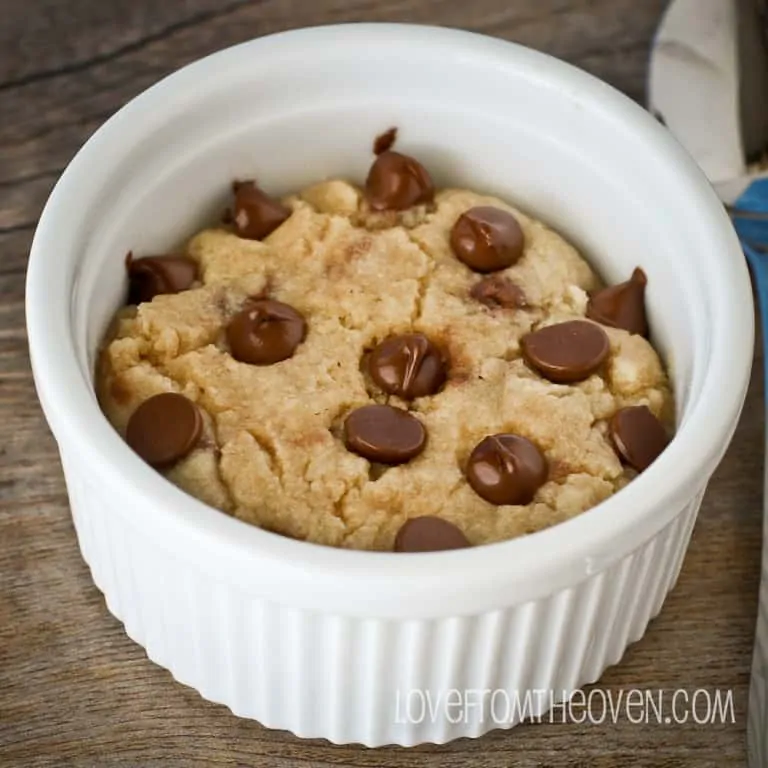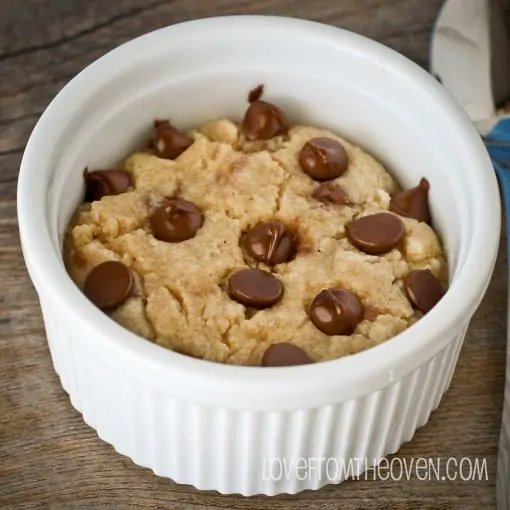 These are best if they are immediately topped with ice cream and devoured. Yummy.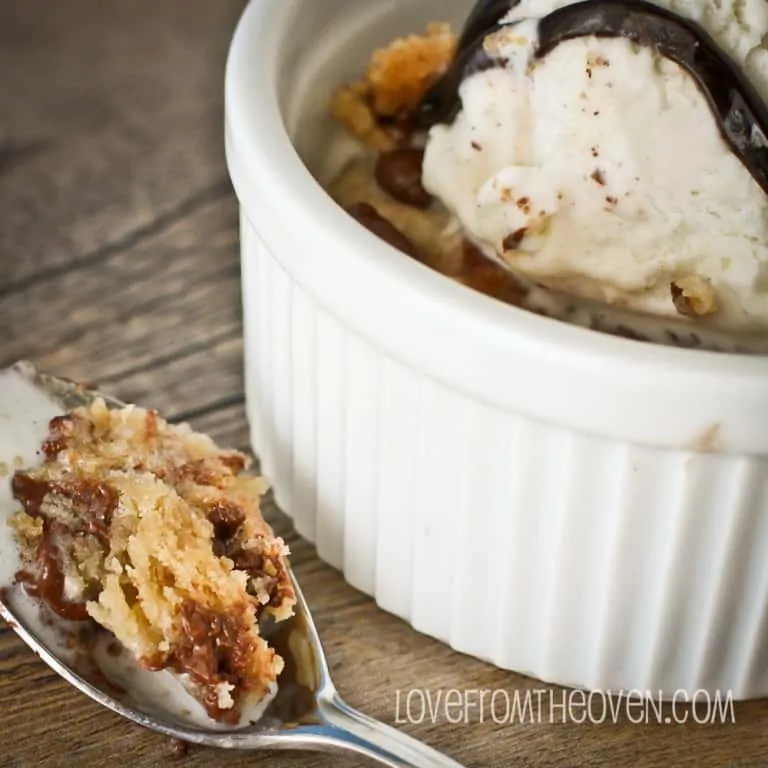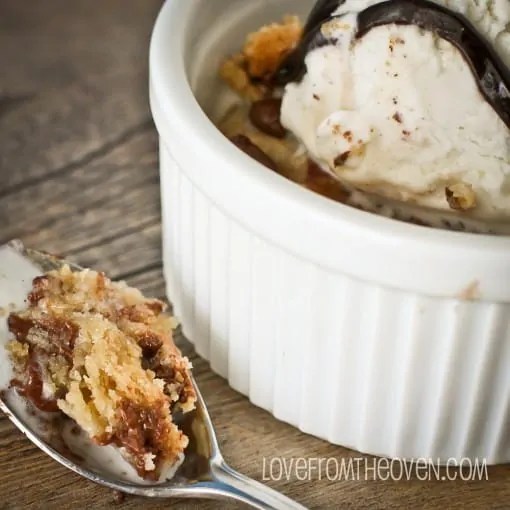 Hard to resist.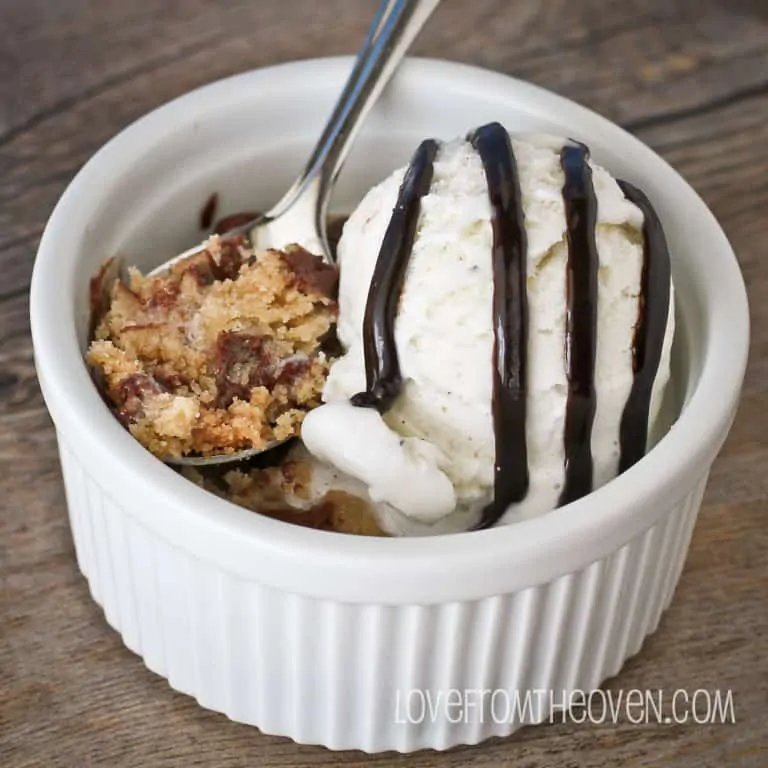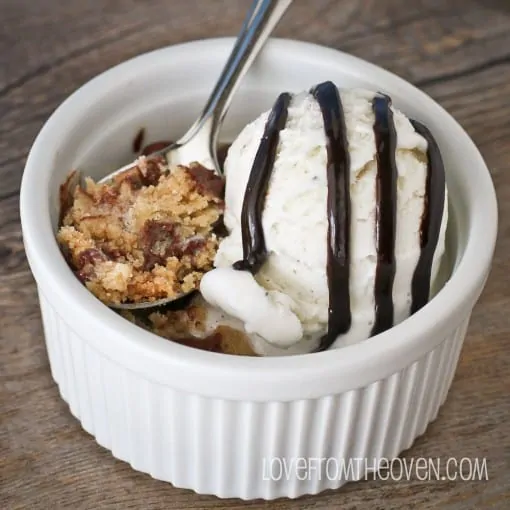 Are brownies more your style? Make sure to try the Brownie A La Anytime – just a minute in the microwave and you have warm brownie goodness ready to enjoy.