We love s'mores, and I'm always looking for new s'mores ideas to try. S'mores are so easy, they are delicious and they really bring everyone together and create an activity, not just a dessert. It's hard to think of a better way to end a summer evening with family and friends than gathering around a fire to roast some marshmallows and enjoy some s'mores. One of the awesome things about s'mores is that you can make them with a party of two or a party of 20, or even more! Any time is a good time for a s'mores party!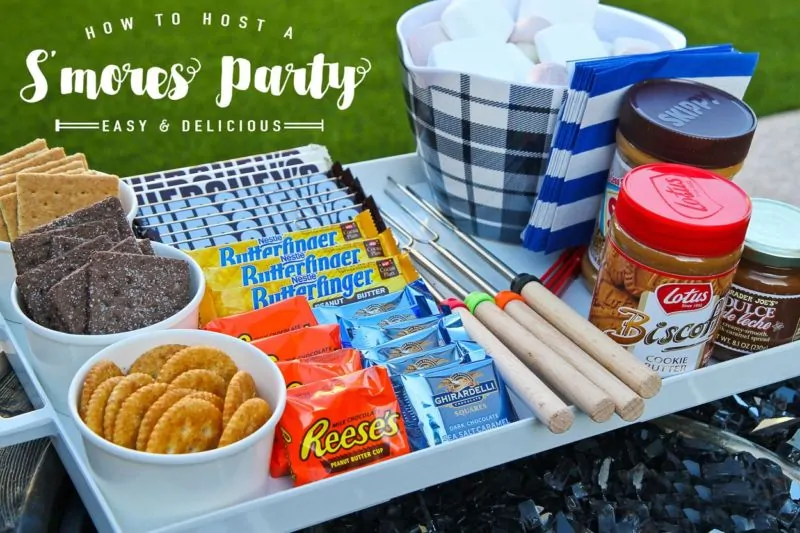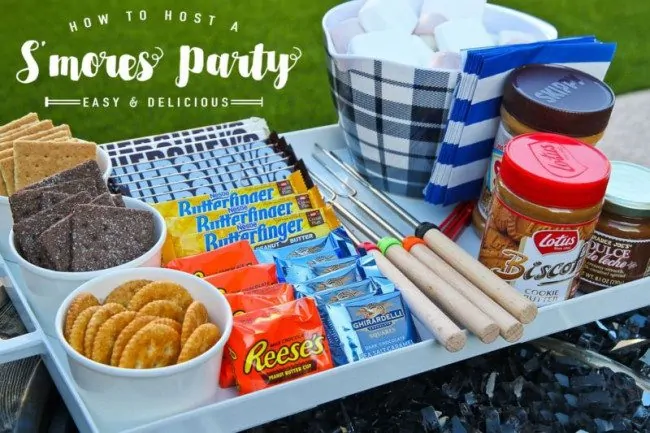 You can always stick with the classic s'mores offerings, marshmallows, graham crackers and chocolate bars. But the real fun in a s'mores party is getting creative when it comes to making s'mores. When you offer a wide variety of treats, not only do you create delicious s'mores, but it really gets your guests excited and engaged.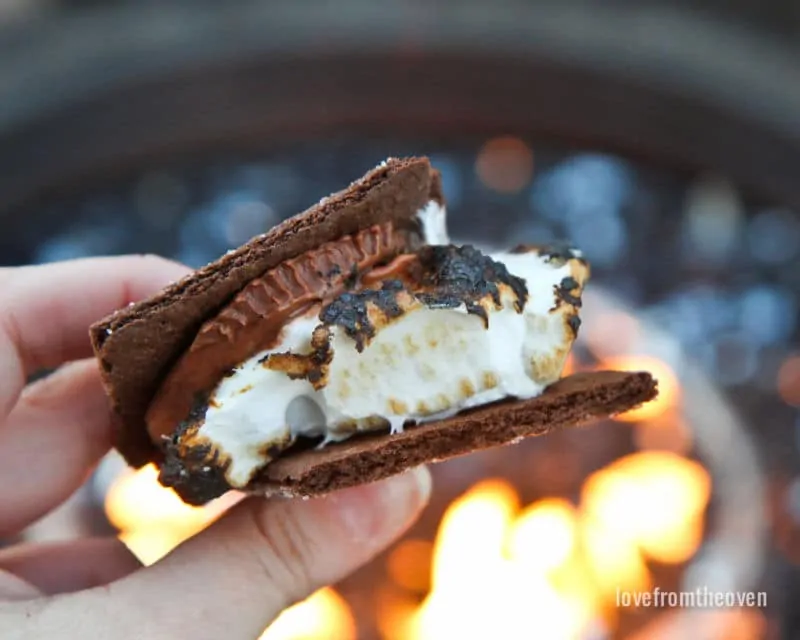 People have so much fun coming up with creative s'mores, comparing their choices with others and trying new things. For me, this is really the magic in hosting a s'mores party.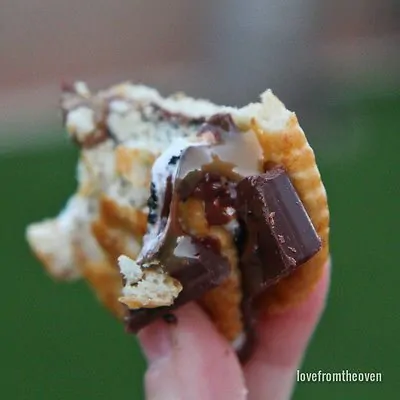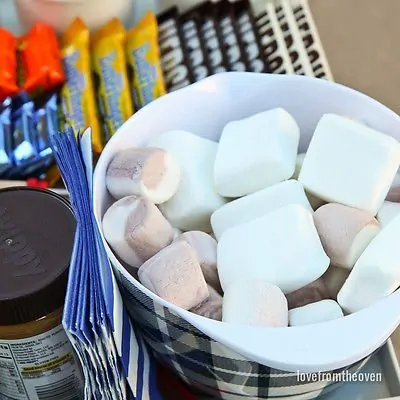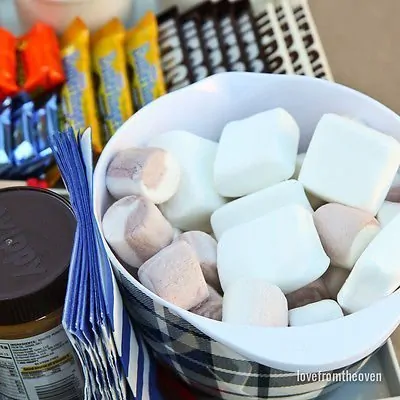 The basics of s'mores making remains the same. You need a marshmallow for roasting, some sort of cookie or cracker for holding it together and some chocolate in the middle. Think outside the box when it comes to these choices.
MARSHMALLOWS
There are some fun creative marshmallow flavors available, as well as regular flavored marshmallows in larger, s'mores specific, sizes. While creative flavors and sizes are nice, the traditional roasting marshmallows absolutely serve the purpose, so don't worry if you don't get too creative when it comes to these.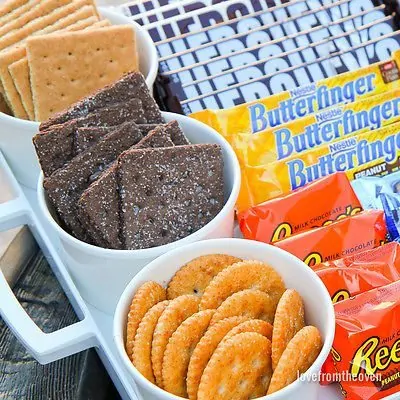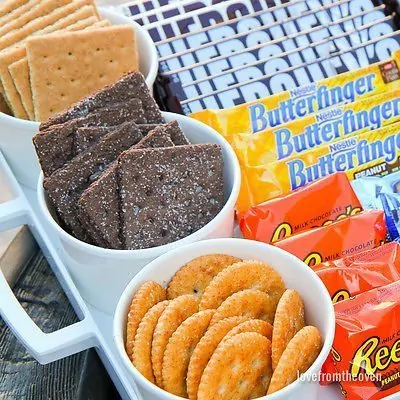 CRACKERS AND COOKIES
Now let's start getting creative! I always offer the traditional graham crackers, but I also like to offer some other options as well. Chocolate graham crackers are a great option as are salty crackers such as Ritz Crackers. Once you try a salty s'more, you might never go back to the traditional version! You can also use cookies, large pretzels and even Rice Krispies Treats!
CHOCOLATE
Creative chocolate options might be my favorite part of hosting a s'mores party! Almost any candy bar can work it's way into a s'more! Reese's Peanut Butter Cups are a great option, I love Ghirardelli Squares with a variety of fillings, Butterfinger cups, dark chocolate and white chocolate. Snack size Snickers, Milky Ways, Kit Kats and other candy bars also work perfectly. Your guests will LOVE picking their favorite candy bars as part of their s'more!
SPREAD IT ON
Take your s'mores totally over the top by adding some spread options. Peanut Butter, Biscoff, Nutella and caramel can all be added to your s'mores. Make sure to have some knifes for spreading (I stick to plastic ones outdoors) as well as lots of napkins and even hand wipes on hand, it can get a bit messy, but it's totally worth it!
I hope you have fun hosting a s'mores party for your family and friends. You can even ask them to bring some toppings with them to the party. No matter how you do it, your family and friends will love spending time together.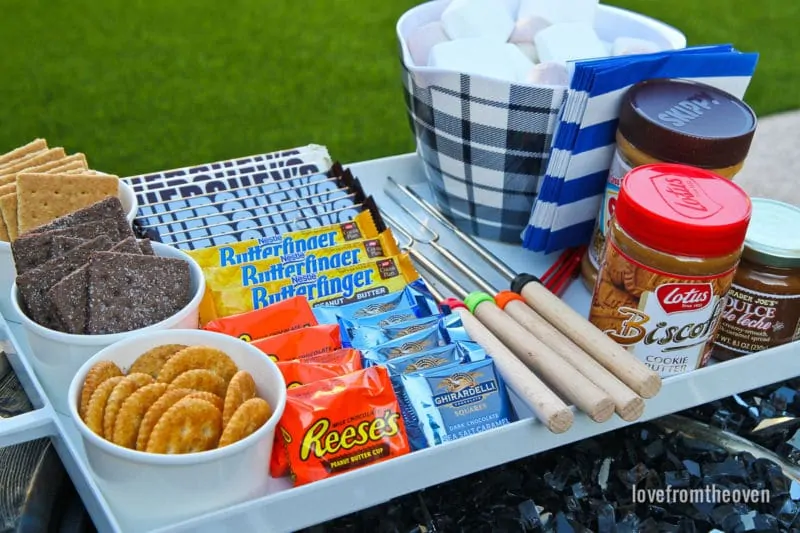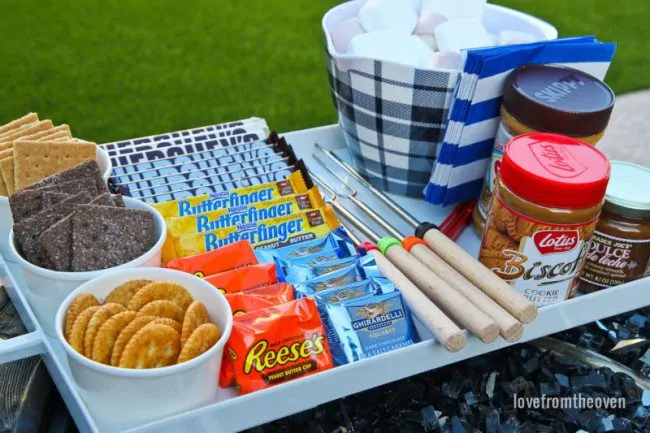 Make sure to try my Smores Dip!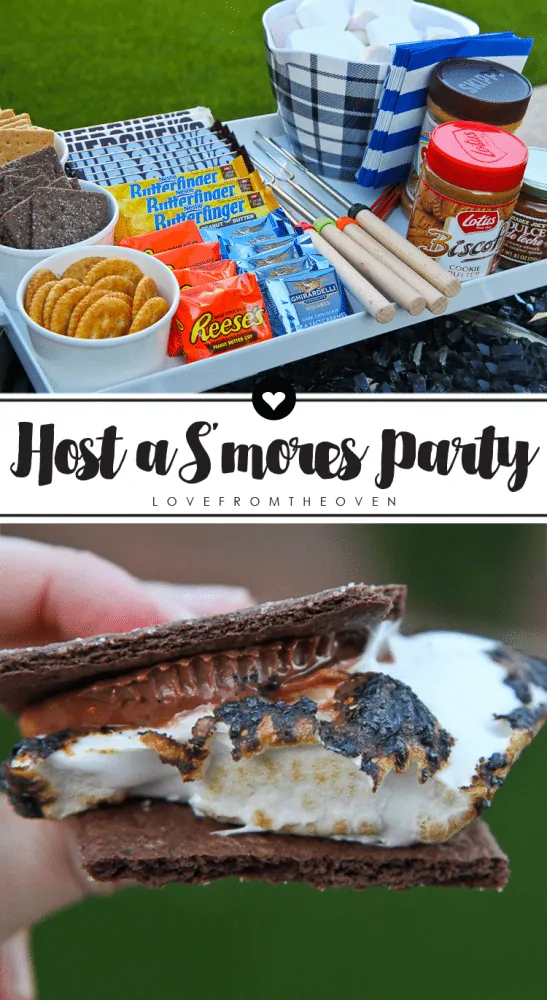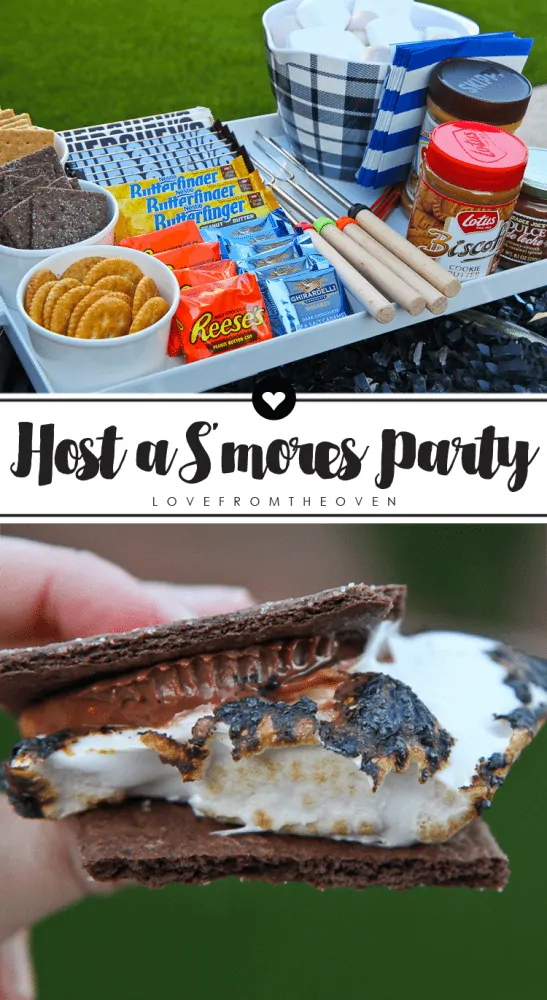 SaveSave
SaveSaveSaveSave