Snickerdoodles. Those delicious, yet simple, cookies. And in my opinion the best type of snickerdoodles are soft and chewy snickerdoodles.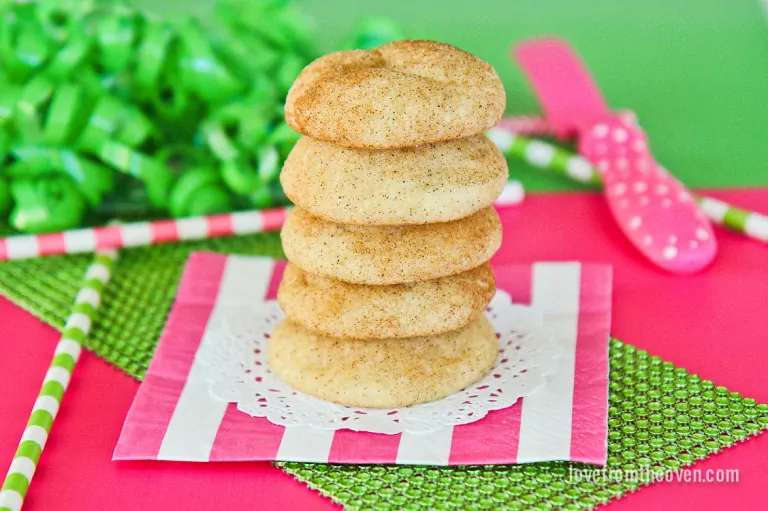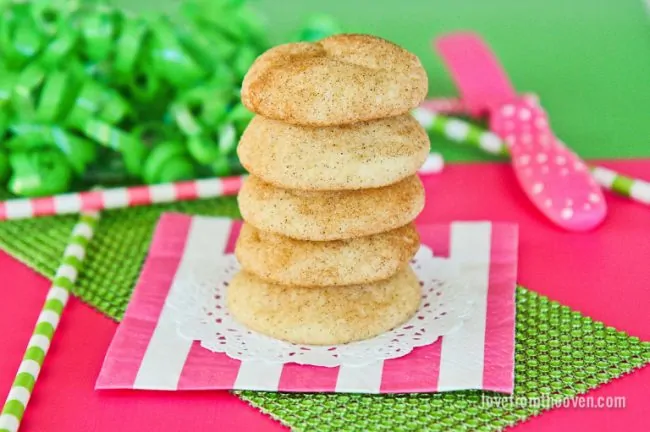 I manged to live most of my life without ever having tried a snickerdoodle. Crazy really. It was only a few years ago when I tried to find a snickerdoodle at Disneyland for a friend, and they didn't have any, that I made, and tasted, my first snickerdoodles. I always passed up snickerdoodles for cookies with "stuff" in them, but there is something so delicious about the simplicity of a snickerdoodle.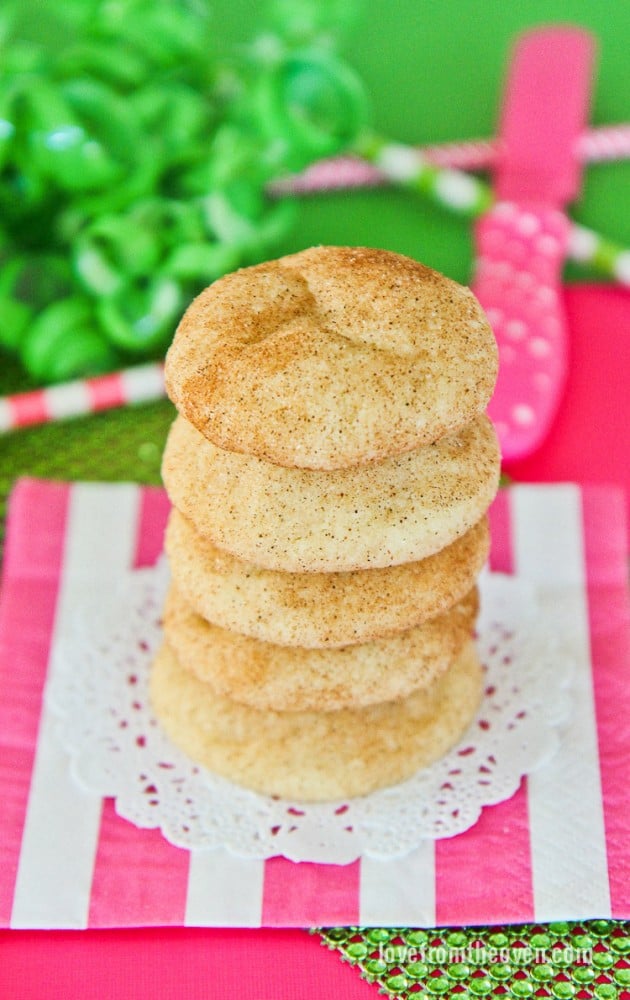 I shared my first snickerdoodle recipe here about three years ago when I was trying to recreate the Disneyland Snickerdoodle recipe. Since then I've tweaked the recipe a little bit. I really prefer a soft and chewy snickerdoodle, and some very small changes have helped make that happen.
The main things I've changed are upping the amount of flour, just a bit, adding in a touch of baking powder and increasing the baking soda and cream of tartar (yes, it's necessary) and chilling the dough.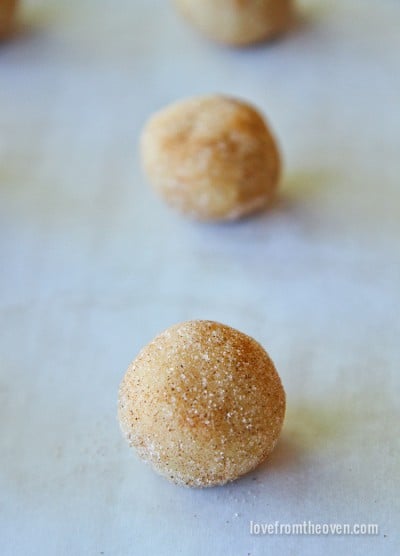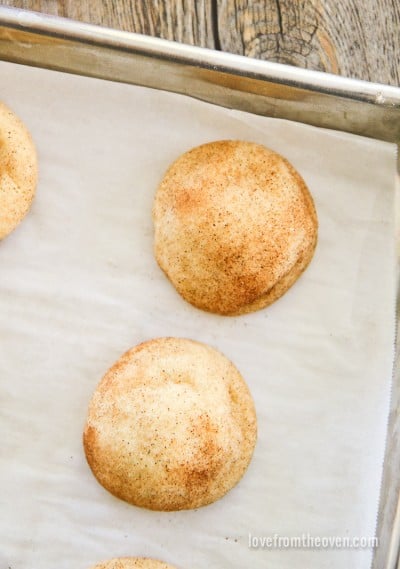 I'm not a fan of dough chilling, in that I'm always so rushed for time that the extra step is often a no go for me with recipes. But if you can chill this dough, even for an hour or two, it helps create that soft chewy cookie. I've never managed to chill my snickerdoodle dough for more than 4 or 5 hours, but if you can, I'm sure it only makes them even better. Now if you are in a rush, you can skip the dough chilling, you'll still have delicious snickerdoodles, I've made them many times without chilling, you just get a slightly thicker snickerdoodle from the chilling part.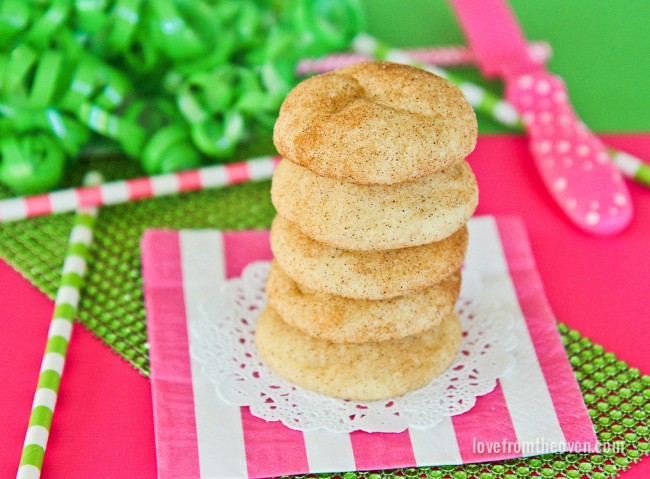 These are a hit with everyone in our family and a great option for your holiday baking. I also have a great white chocolate snickerdoodle you can try!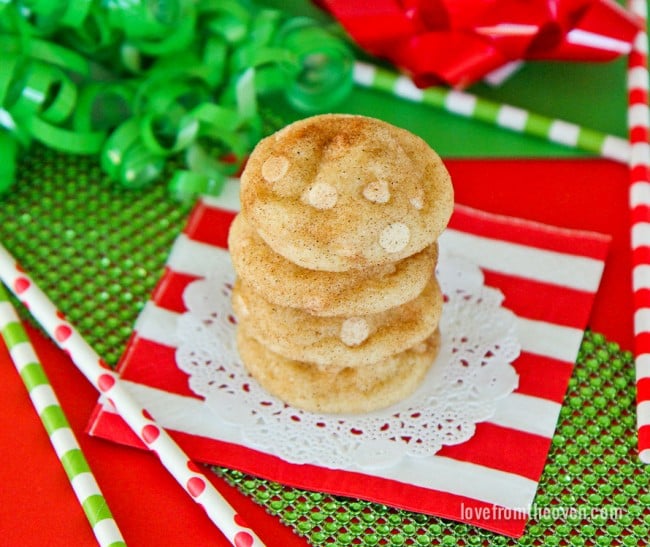 Let's make some soft and chewy snickerdoodles!
Soft and Chewy Snickerdoodle Recipe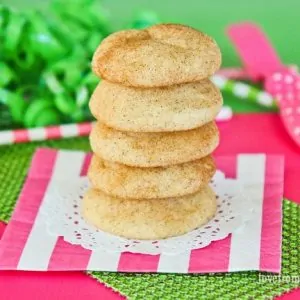 Soft And Chewy Snickerdoodles
A delicious, soft and chewy snickerdoodle.
Ingredients
3 3/4

cups

flour

1

teaspoon

baking soda

1/2

teaspoon

baking powder

1

teaspoon

cream of tartar

1

cup

butter

2 sticks

1 3/4

cups

granulated sugar

2

eggs

1/4

cup

milk

1

teaspoon

vanilla
Topping
5

tablespoons

sugar

2

teaspoons

cinnamon
Instructions
For the dough:. In a bowl, sift together the flour, baking soda, baking powder and cream of tartar. Set aside.

In a separate bowl, cream the butter and sugar until fluffy. Add the eggs, milk and vanilla. Mix well.

Stir in the dry ingredients. Stir until just combined.

Cover bowl (or remove dough from bowl and wrap in plastic wrap) and chill for 2+ hours. You can chill for up to 24 hours if you have time.

When ready to bake, Preheat the oven to 350 degrees. Form the dough into 1 inch balls. Mix cinnamon and sugar in a small bowl and roll each ball of dough through the cinnamon and sugar mixture to coat well.

Place on a greased baking sheet or a cookie sheet covered with wax paper or silicone baking mat.

Bake 8-9 minutes. Do not overbake. Allow to cool on baking sheet for at least ten minutes before transferring to a wire cooling rack.
Disclaimer
Nutrition information is estimated as a courtesy. If using for medical purposes, please verify information using your own nutritional calculator. Percent Daily Values are based on a 2000 calorie diet.
I store my snickerdoodles in an airtight container. These ones always go fast in my house!
Make sure to check out my Cookie Pinterest Board for everything cookie related and all of the awesome recipes I have my eye on. You can follow along on Instagram for more cookie fun and a peek behind behind the scenes. And my fun book, SMART COOKIE, makes an awesome holiday gift! 🙂  Cookies, cookies and more cookies! I've have lots of great cookie recipes in store for you the next few weeks!