Spring brings a variety of things to Arizona. Spring training baseball games. Heat. Allergy attacks. Cinco De Mayo. I'm particularity fond of the last one on that list, Cinco De Mayo. Let's see… yummy Mexican food, margaritas and delicious desserts. Sign me up for that one! To prepare for Cinco De Mayo, I've been looking for fun new recipes to try. The Dulce de Leche Tres Leches Cake is a great one.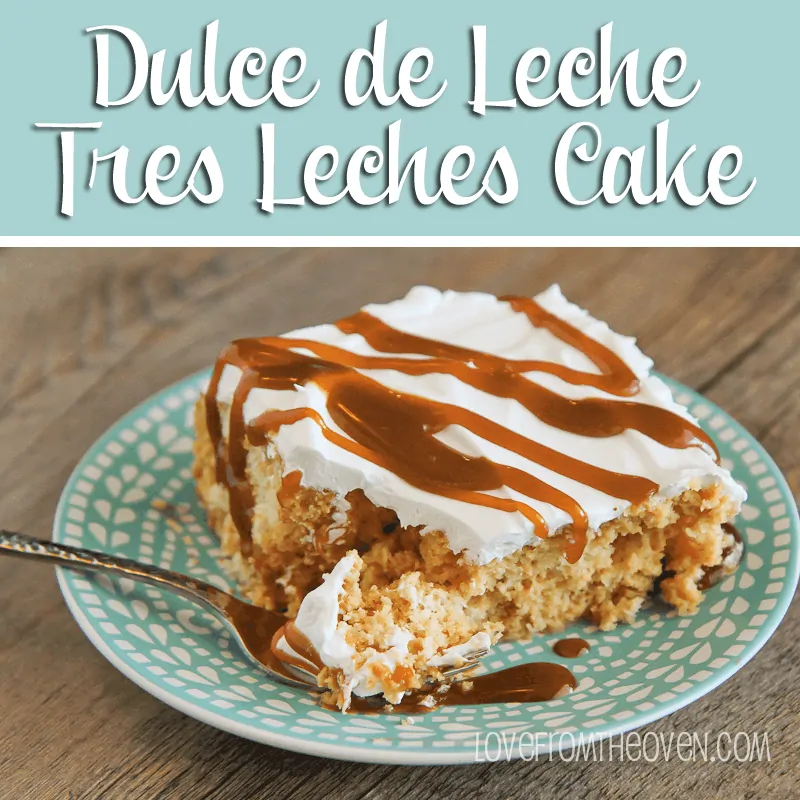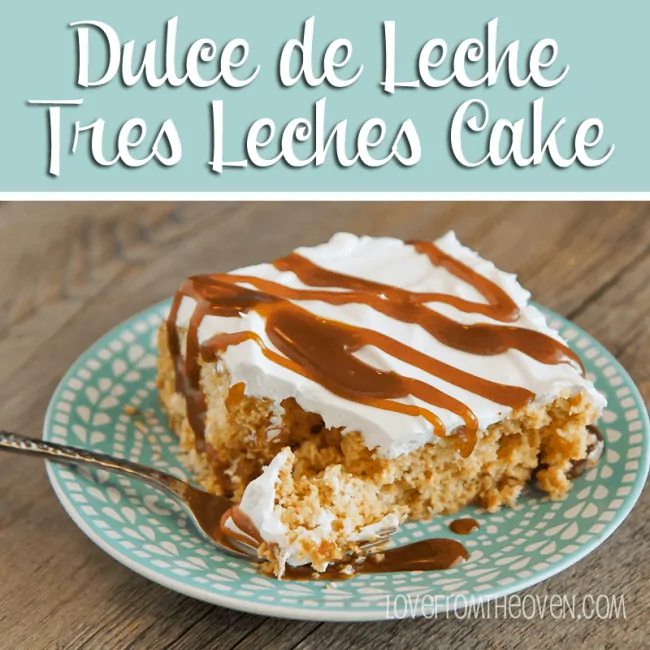 Tres Leches Cake means the cake of three milks, and this has the added bonus of deep delicious caramel flavor from dulce de leche. This cake is really simple and quick to make, thanks to starting the recipe with a simple yellow cake mix.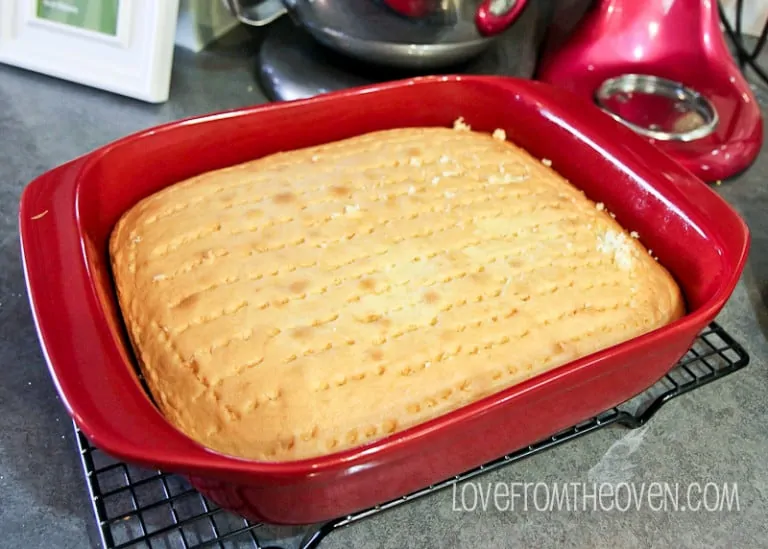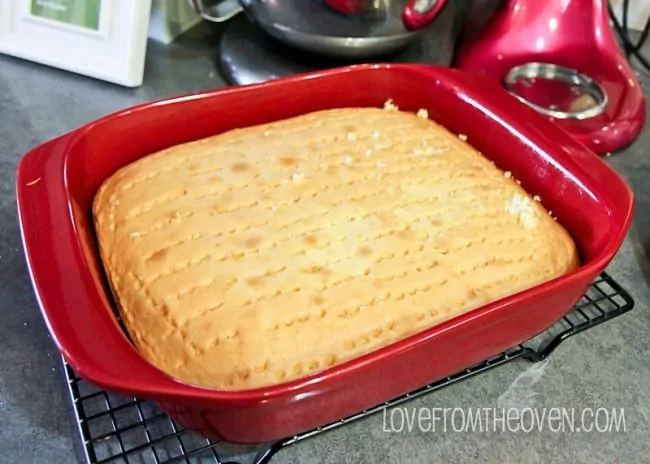 After making your cake, you top it with a mixture of evaporated milk, Knudsen or Breakstone's Sour Cream and Mexican caramel spread (dulce de leche) that you combine in your blender.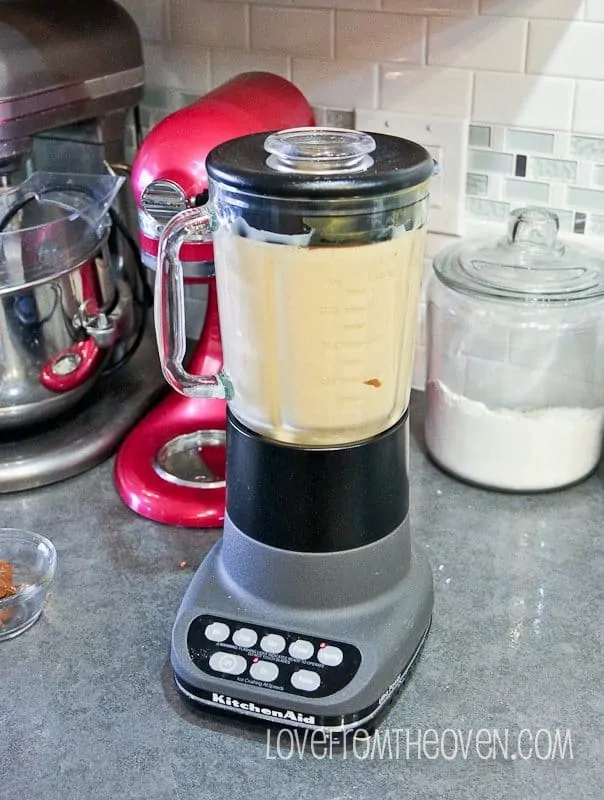 Onto the hot cake the wonderful mixture of milk, sour cream and caramel sauce goes.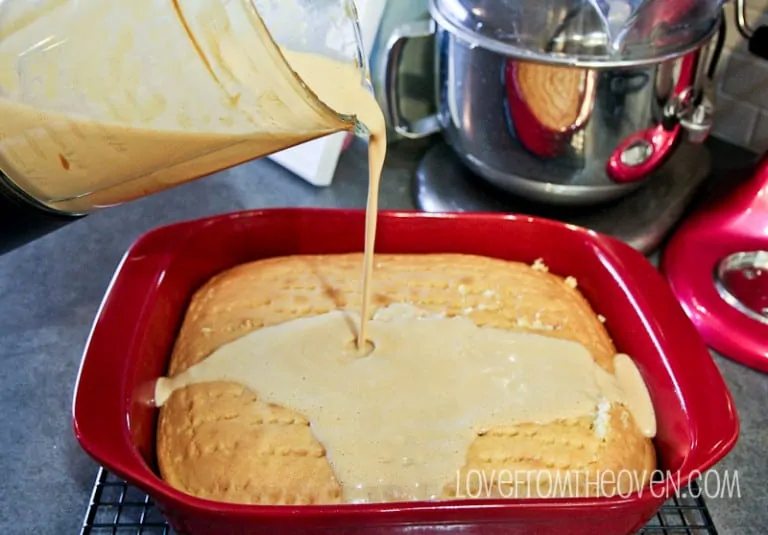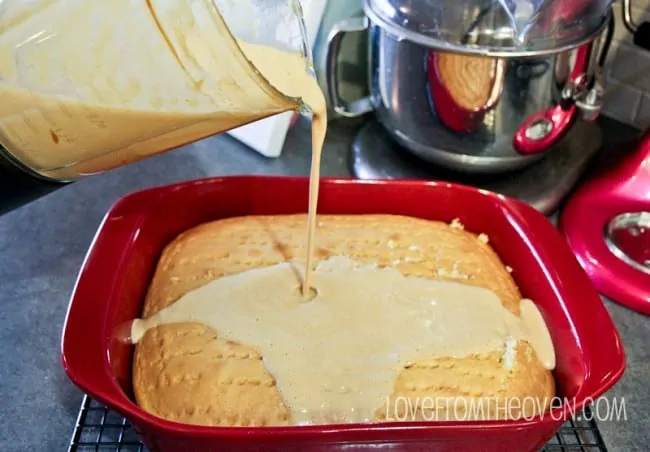 After giving the cake time to cool, you top with Cool Whip and some of your remaining caramel sauce and it's ready to serve. Seriously simple here!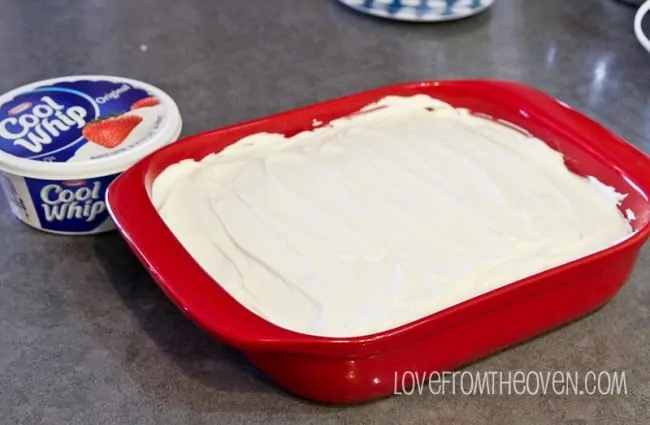 This would be a fabulous dessert to celebrate Cinco De Mayo or any occasion. It's so quick and easy that it's perfect if you are planning a meal and also need a dessert, but want to keep it simple, yet still special and impressive.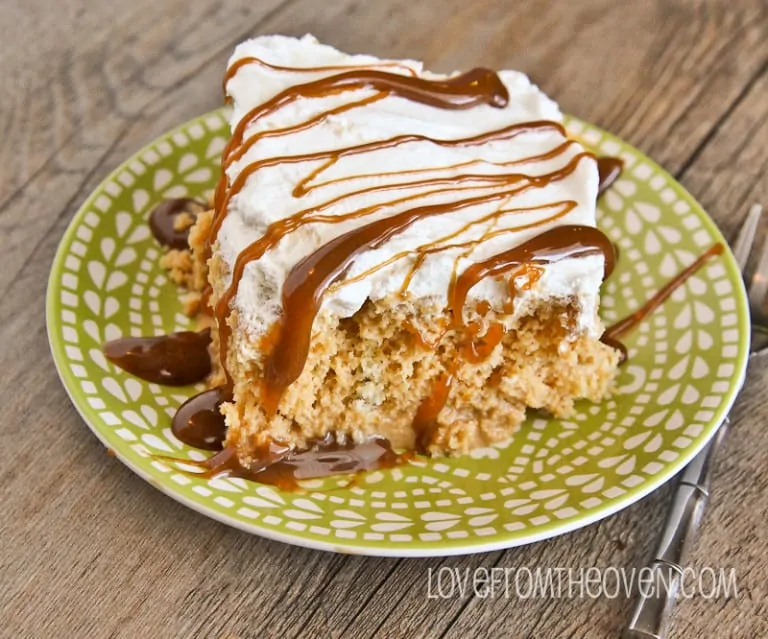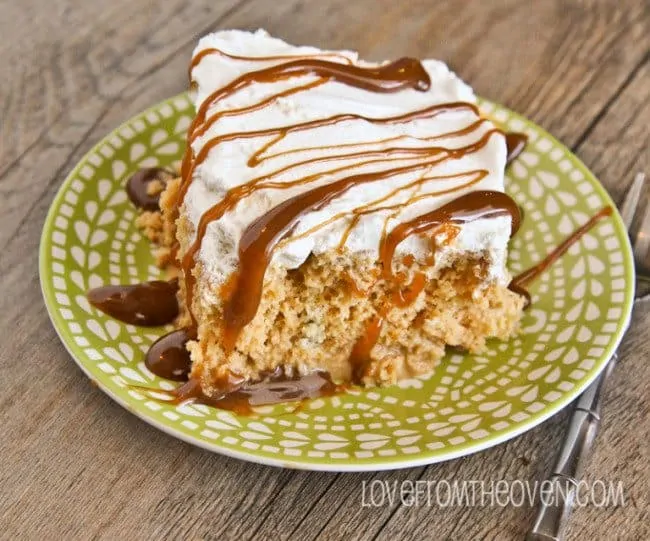 Dulce de Leche Tres Leches Cake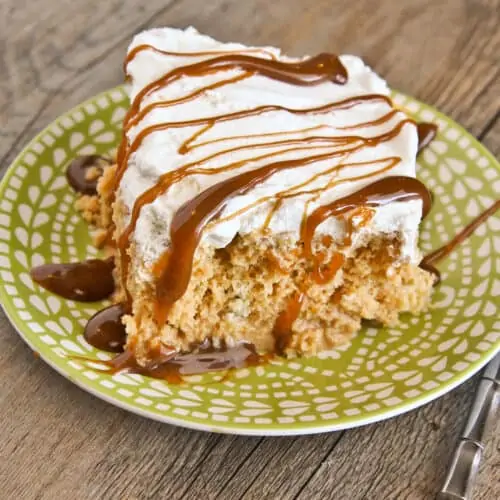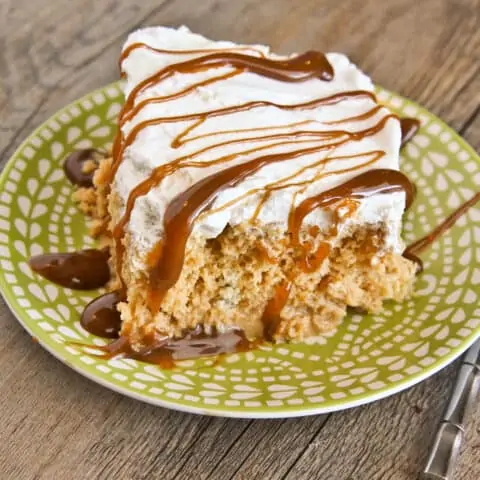 Dulce de Leche Tres Leches Cake Recipe from Kraft
Tres Leches Cake means the cake of three milks. This one has the extra added bonus of deep caramel flavor from the dulce de leche. This cake has it's best flavor if made the night before serving. Recipe from Kraft.
Ingredients
1

pkg.

2-layer size yellow cake mix

1

can

13.4 oz. Mexican caramel spread (dulce de leche), divided

2

tsp.

water

1

can

12 oz. evaporated milk

1/2

cup

BREAKSTONE'S or KNUDSEN Sour Cream

1-1/2

cups

thawed COOL WHIP Whipped Topping
Instructions
HEAT oven to 350ºF.

PREPARE cake batter and bake as directed on package for 13x9-inch pan. Cool cake in pan 10 min. Pierce cake with large fork at 1/2-inch intervals.

MIX 2 Tbsp. caramel spread and water until blended; reserve for later use. Blend remaining caramel spread with evaporated milk and sour cream in blender until smooth. Pour over cake, re-piercing cake if necessary until all milk mixture is absorbed. Refrigerate 1 hour.

MICROWAVE reserved caramel spread mixture on HIGH 10 sec.; stir. Cool. Frost cake with COOL WHIP; drizzle with caramel. Keep refrigerated.

How to Easily Drizzle the Reserved Caramel

Use a spoon to drizzle the caramel sauce over the frosted cake. If the caramel is too thick, stir additional 1/2 tsp. water into the reserved caramel before drizzling over cake.
Disclaimer
Nutrition information is estimated as a courtesy. If using for medical purposes, please verify information using your own nutritional calculator. Percent Daily Values are based on a 2000 calorie diet.
We love to pair this with Nachos or Taco Casserole for an easy and delicious meal!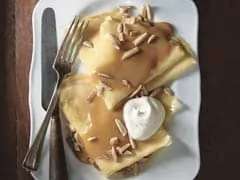 Dulce de Leche Swirl Cheesecake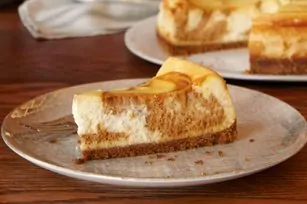 Triple Chocolate Tres Leches Cake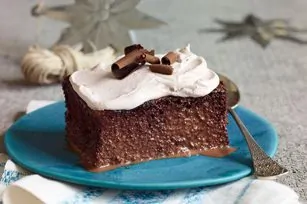 Layered Coconut Tres Leches Cake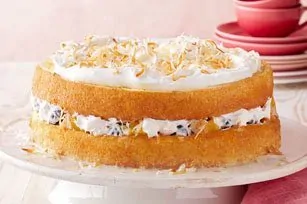 Dulce de Leches Bread Pudding With Peanut Brittle Topping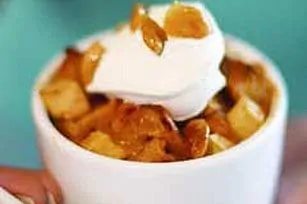 Raspberry Tres Leches Cake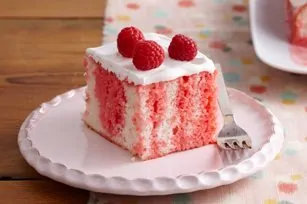 Layered Lemon Tres Leches Cake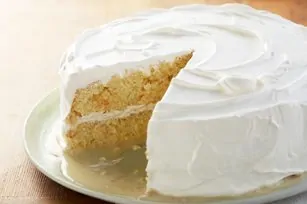 Almond Dulce de Leche Crepes
Those are some pretty incredible options for Cinco de Mayo dessert recipes! Here is the Dulce de Leche Tres Leches Cake recipe. And if you are looking for some Cinco De Mayo recipes to eat before dessert (in case you aren't a dessert first type of person) make sure to check out all of the great Cinco De Mayo recipes over on Kraft. Enjoy!
Disclosure: This post was sponsored by Kraft Foods.