Years ago I would do a weekly post that I called, "Sweet This Week". It was just a wrap up of the week, with some photos, some personal stuff and other things around the web that I came across and wanted to share. For whatever reason I quit doing those posts. I think I felt like I just needed to post recipe, recipe, recipe. And there is nothing wrong with that.
But when my friend Joan of Chocolate Chocolate And More passed away very unexpectedly last month, I gave a lot of thought to her blog, and what it leaves behind for her children. Not just her recipes, but her words, her stories, her thoughts. It reminded me why I started blogging over a decade ago (back on Xanaga!). Blogging was a journal, a place to record life, not just recipes. I need to get back to that. Not in every post, but I think a weekly wrap up is pretty perfect. I love how Ashton at Something Swanky does her Week In Pictures and I think that helped give me the kick I needed to get back to doing my Sweet This Week Posts. So here we go. 🙂
The biggest thing going on for us this week is waiting to close on a house we are buying. We were set to close on Monday, but the appraiser took his time turning in his report, and combined with the holiday, we now hope to close before the end of next week. We have been in our current home for a LONG time. It's the first, and only, home we've ever bought. I'm kind of a sentimental sap, and while it's time to move on, it's the home I rocked both my babies in, where they took their first steps, and where little girls woke up on Christmas morning. I'm excited to move, though a little sad. But I'm looking forward to a much bigger kitchen with exciting things like an island and a window! I've never lived in a two story house, so that will be new, I'm hoping that a certain five year old doesn't go tumbling down the stairs!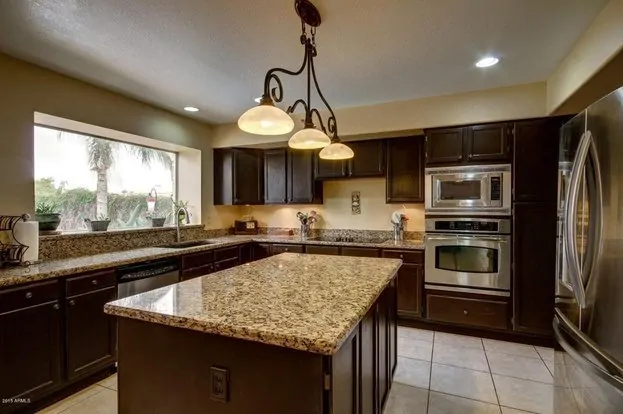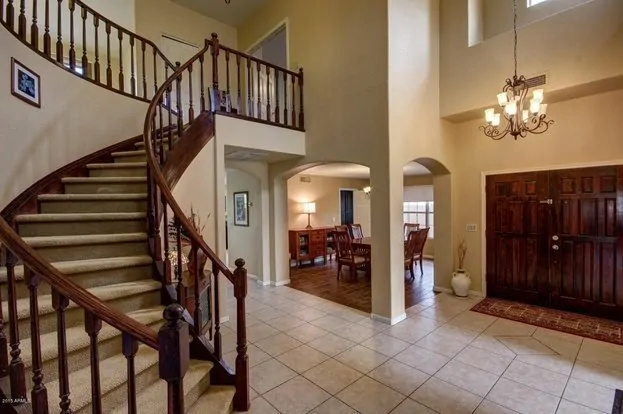 We are only moving about two miles away, but we've still got a lot of stuff to pack up. We had to stay in the same area in order to keep our youngest daughter at her school which has a great special ed program that she's thriving in. I'll be packing instead of shopping this weekend. I can't believe we are moving, it's both awesome and terrifying! I only lived in two houses growing up, so unlike my military raised husband, I've not moved much in my life. We'll be putting our current home up for sale after the holidays, and hoping it sells quickly, because, TWO mortgages. Eeek!!! That is terrifying. We plan to get some painting and cleaning done, as well as tear out some of the old carpet and replace it prior to moving in. The goal is to move in two weeks before Christmas. I always have our house completely decorated for Christmas by Thanksgiving, so I can't wait to get in and get a tree (or three!) up. It doesn't feel like Christmas yet!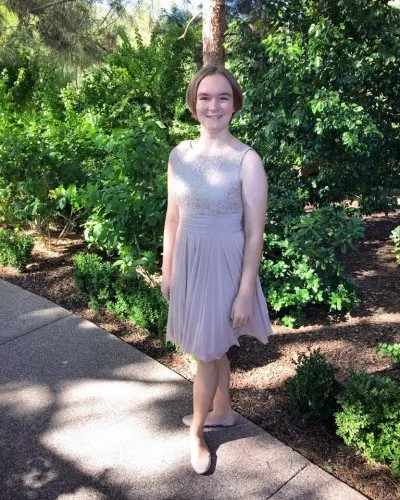 This week I enjoyed a wonderful tea with this girl. We are a part of National Charity League and in addition to doing charity work together, we are blessed to attend some special events like the annual mother daughter tea. It was a gorgeous day in sunny Arizona, with great company and a delicious meal. Later in the week we spent some time on the charity end of things, doing some packing at Feed My Starving Children, one of our favorite places to volunteer. This is an awesome place to volunteer, and you can even take younger kids.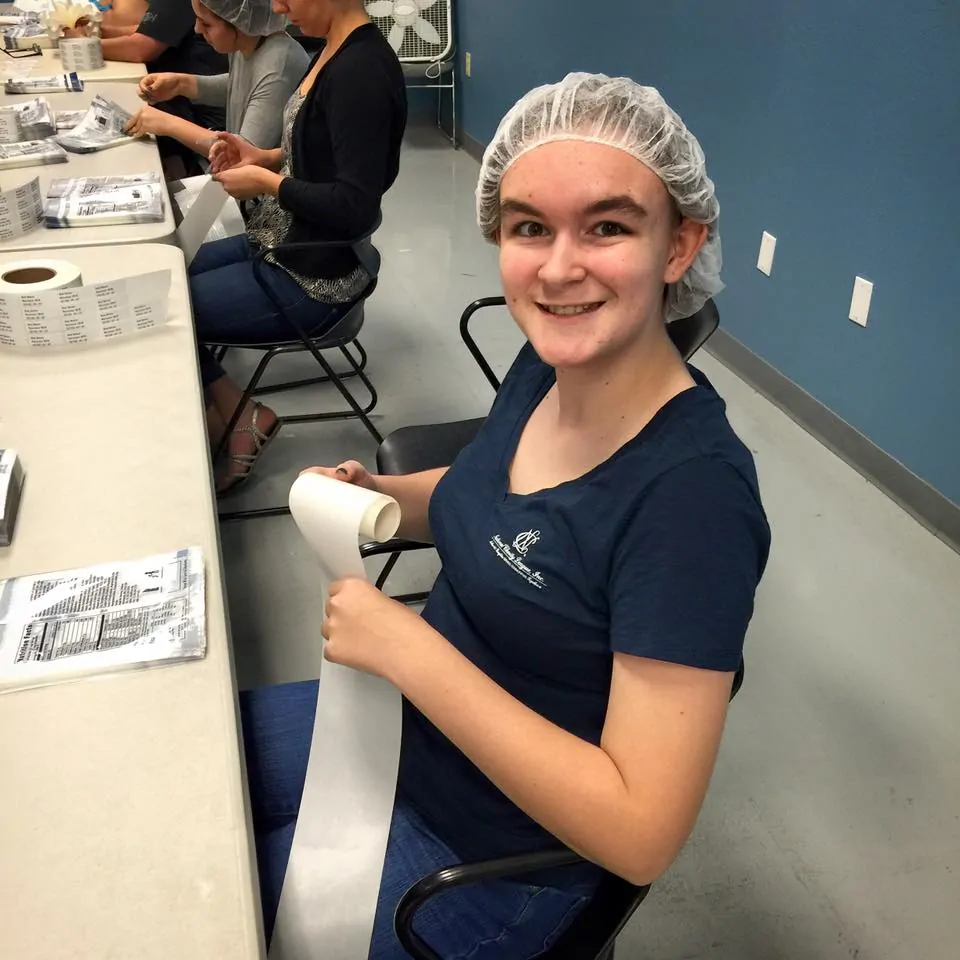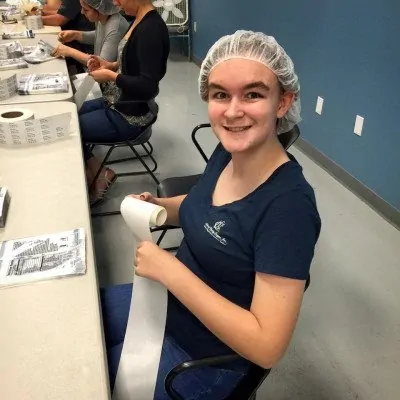 We aren't doing the usual stand and pack food thing, because my daughter was recently diagnosed with osetochondritis dissecans of her knee. Basically blood flow to the end of her femur was disrupted for some reason, which results in an area of the bone dying. For an athletic 12 year old who is used to dancing 16+ hours per week, as well as doing PE and track, being restricted from all sports for 3-6 months is tough. We are hoping it can heal on it's own, but know that surgery is a very likely outcome. I just read about another 12 year old dancer in our town who is dealing with a similar condition, Perthes Disease, which occurs when blood supply is damaged on the other end of the femur, in the hip While neither of these issues have a clear black and white cause, repetitive stress/strain injuries in young athletes is what most professionals feel is to blame. I mention this just to make parents of other athletes aware. If your child is complaining of pain or things not feeling right, please, take them seriously. Also, please see a specialist. We actually saw our pediatrician and had an MRI of her knee in 2011. The radiologist missed the OCD in her knee then, so our pediatrician ordered physical therapy and that's all we did. Talk about regret. 🙁
On a more positive note, I was able to enjoy a Thanksgiving feast, kindergarten style this week.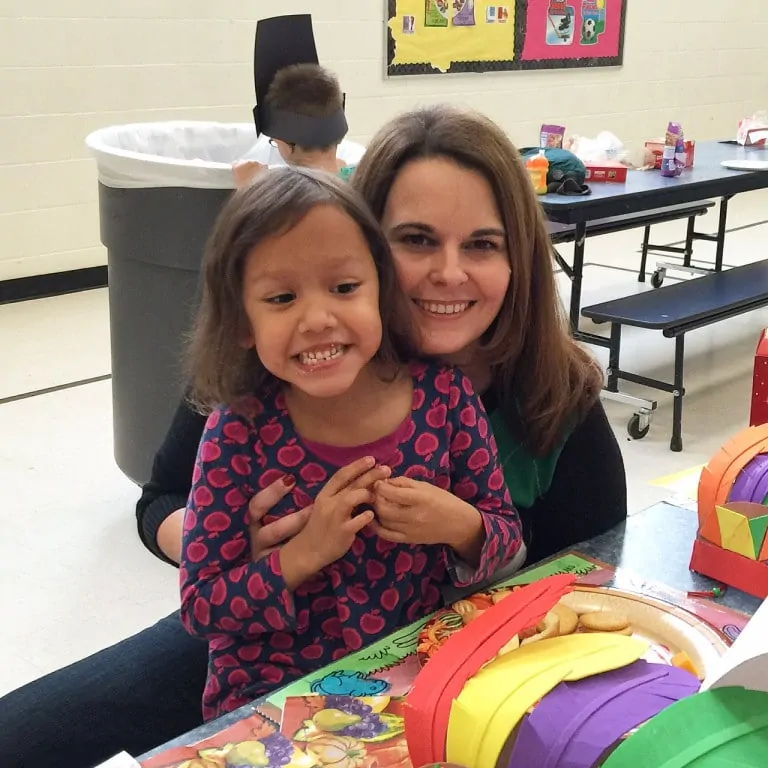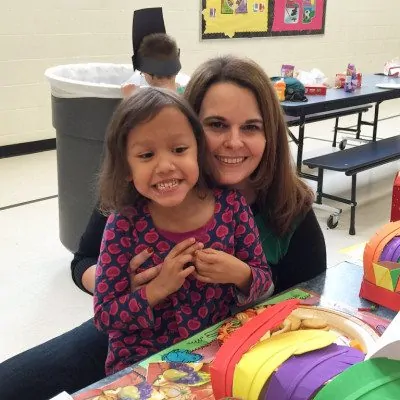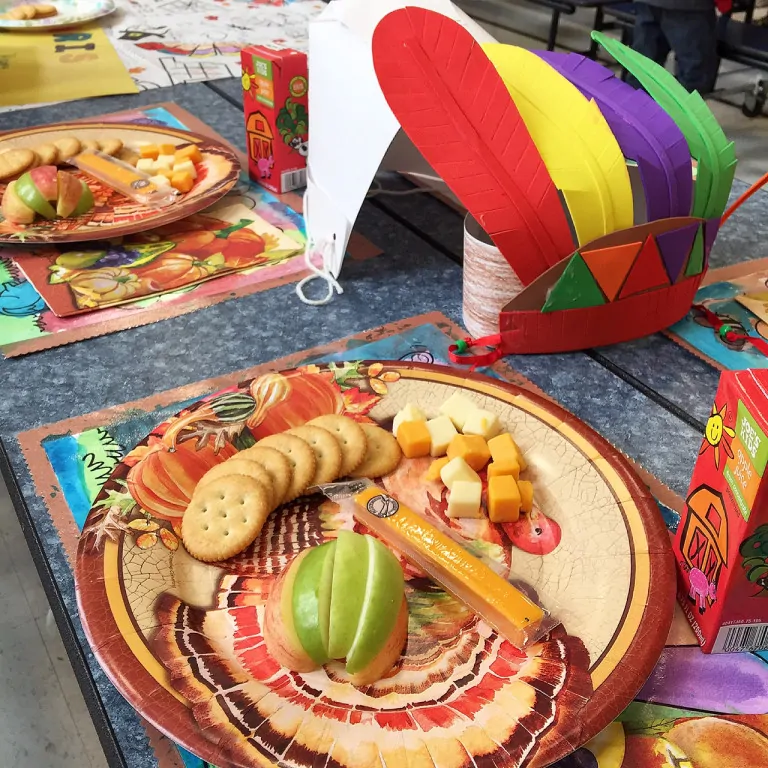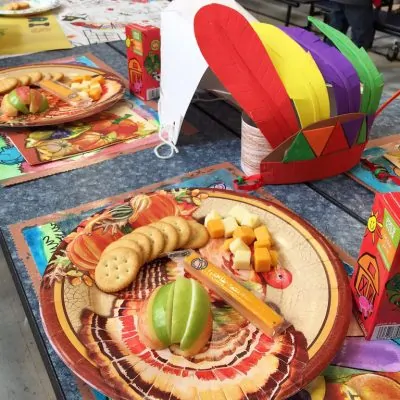 November is wrapping up National Adoption Month. I've shared our adoption story in the past.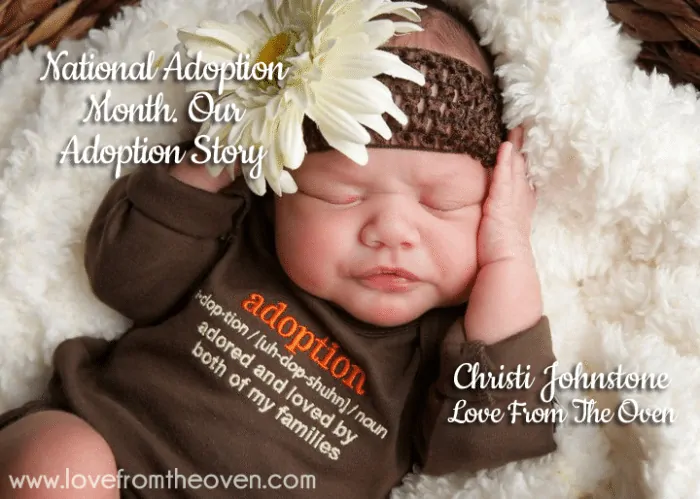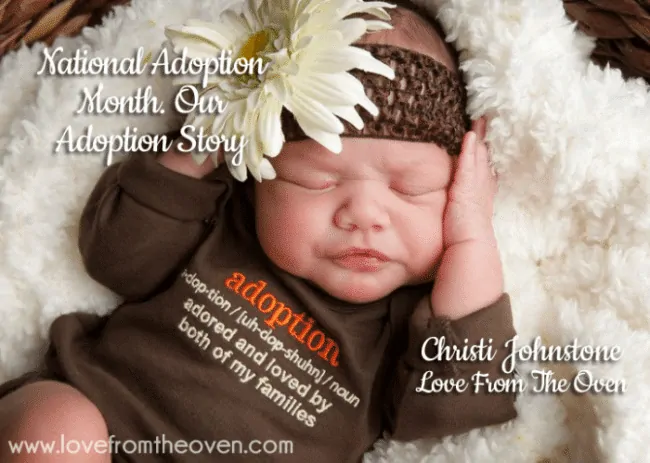 Today I want to share my all time favorite adoption quote, that really, to me, captures so much about adoption.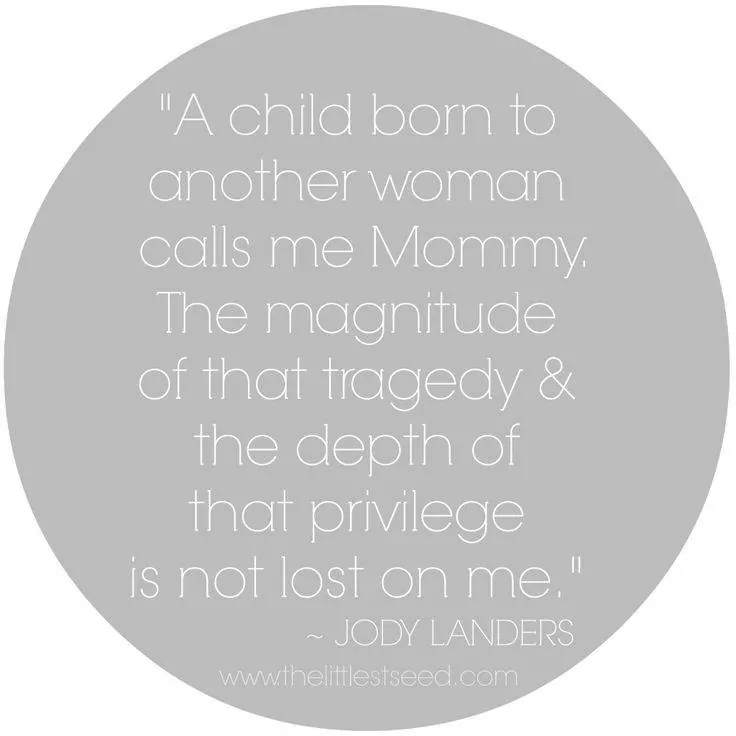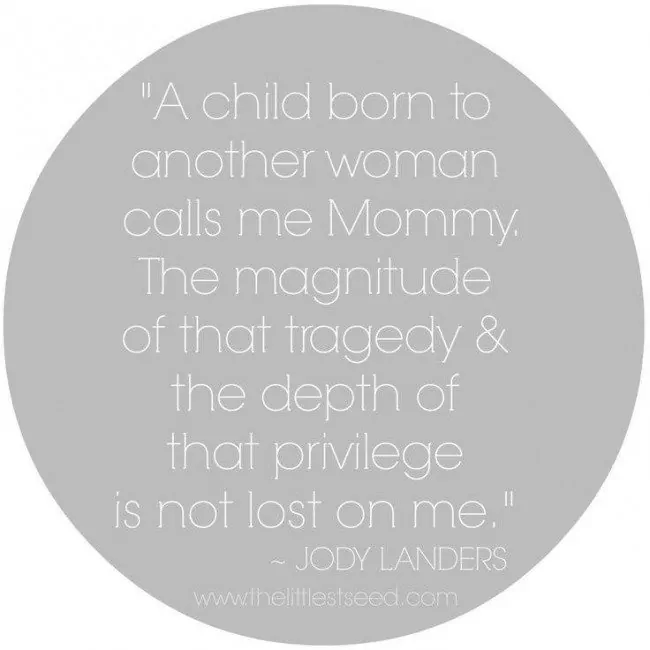 And I can't forget the one other great thing that happened this last week. ASU beat U of A. My father and I are both Arizona State University alumni. My brother and his wife made the questionable choice of attending the University of Arizona. It's a rivalry that runs deep. #FearTheFork #NoPityForTheKitty #WeClaimedTheCup I do think we have the coolest opening for any football game. Ever. 🙂
Have a great week!